13 stories tagged 'Black Lives Matter'
---
Launching a New Donation Platform for the 1619 Project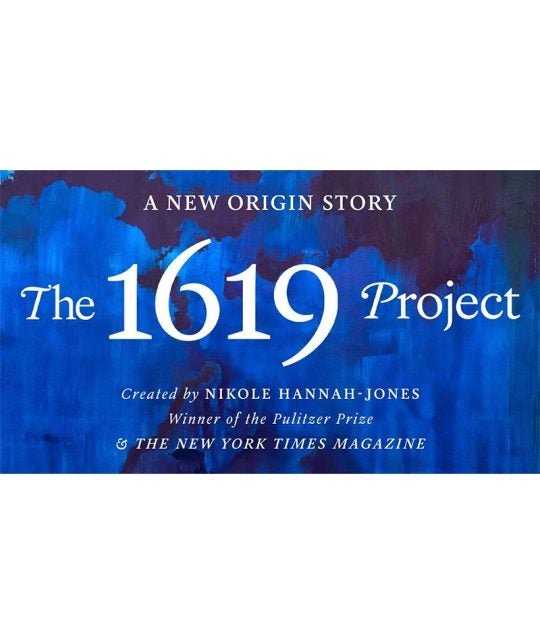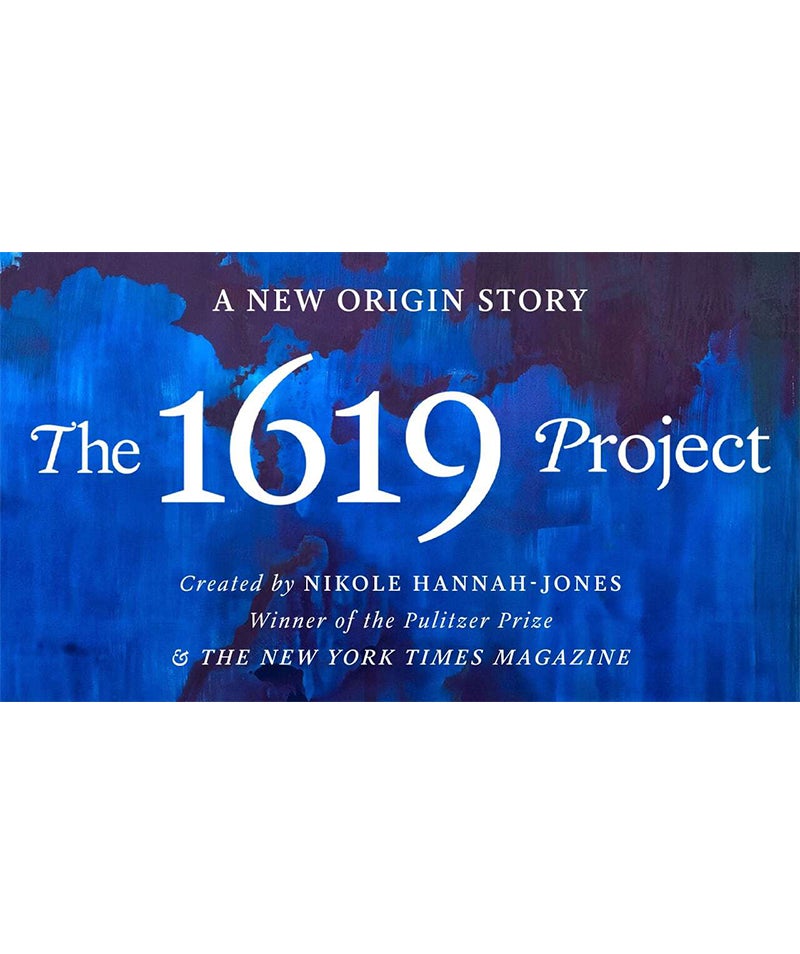 ---
Launching a New Donation Platform for the 1619 Project
Ahead of the publication of The 1619 Project: A New Origin Story on November 16, 2021, One World, an imprint of Random House, partnered with Bookshop.org, the ethical online marketplace which supports independent bookstores. The expanded book version of the 1619 Project – one of the most significant journalistic events of recent years by Nikole Hannah-Jones that places slavery and its continuing legacy at the center of our national narrative – provides readers with the definitive account of how racism and Black resistance have shaped the nation. 
Independent bookstores across the U.S. have identified local organizations such as schools, libraries, and book banks that will benefit from donated copies of this momentous book.Through Bookshop.org, customers can support local bookstores and communities directly, as well as through We Need Diverse Books, a non-profit organization that distributes books to low-income classrooms, educators, and organizations across the country. Over 15 percent of the participating independent bookstores are Black-owned and managed, with many playing a significant role in their local communities. This partnership will allow them to continue supporting their communities by making the stories of The 1619 Project widely accessible. The initiative runs through January 31, 2022.
For more information on The 1619 Project and Nikole Hannah-Jones, visit 1619Books.com
---
Commemorating Juneteenth with the Black Caucus of NCTE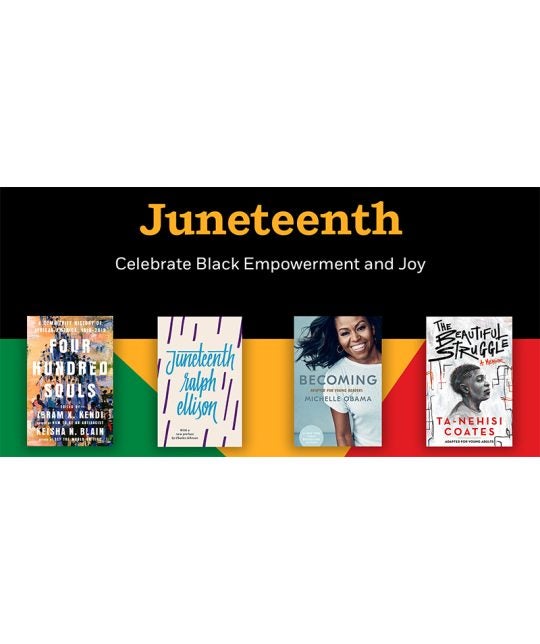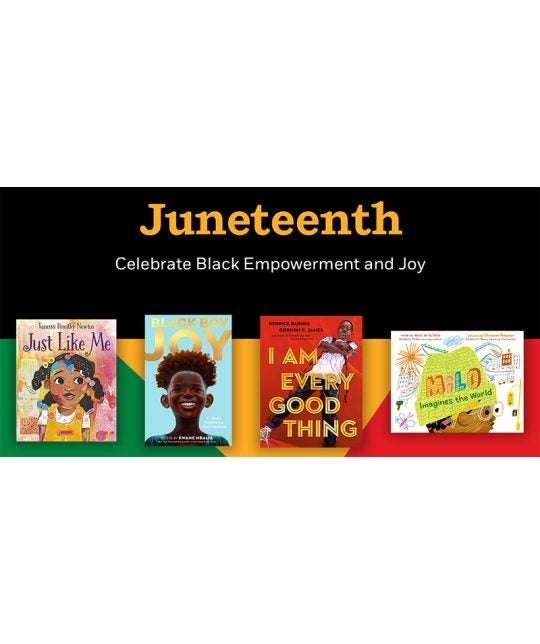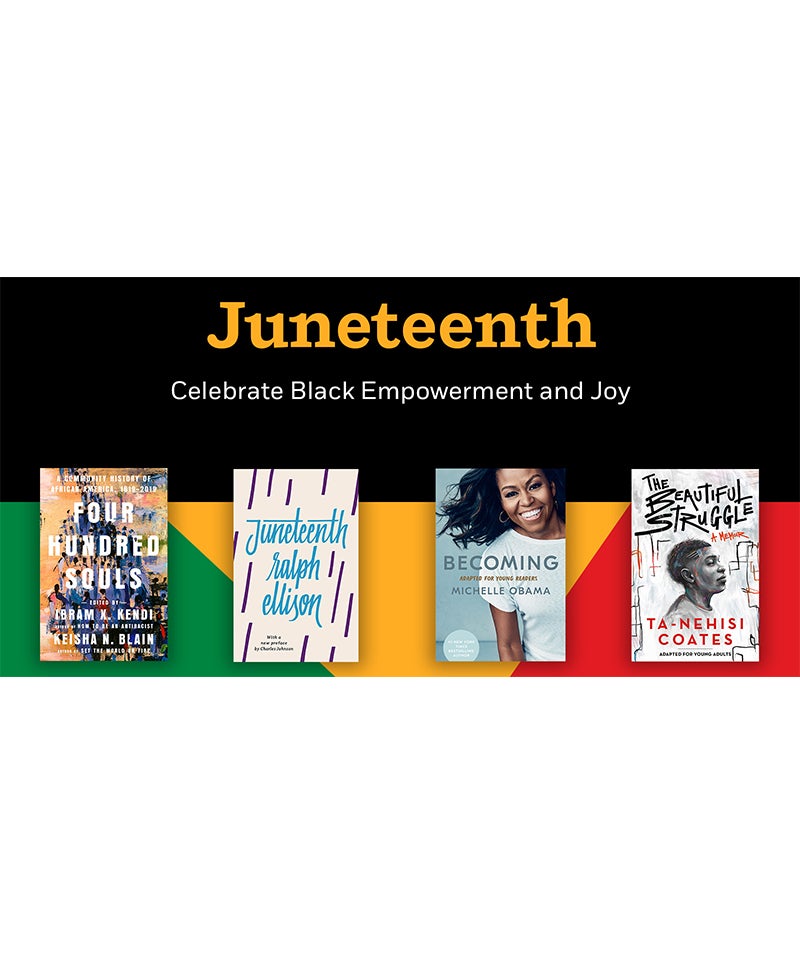 ---
Commemorating Juneteenth with the Black Caucus of NCTE
In collaboration with Anthony Key, Director, Multicultural Marketing, and the School & Library Marketing teams at the Penguin Young Readers and Random House Children's publishing divisions, Penguin Random House Education observed  
In observation of Juneteenth, Penguin Random House Education donated $10,000 and free books to support the great work of the Black Caucus of NCTE, an advocacy group of Black English language arts educators and scholars. Alongside the Black Caucus of NCTE, we hosted our inaugural commemoration of Juneteenth during the event: "Literacies as Freedom Tickets: Black Caucus Scholars Reflect on the Texts That Set Them Free" on June 16th. We observed Juneteenth as an occasion for reflection and education to celebrate the end of slavery in America and acknowledged the profound contributions of Black people to American history and culture.. 
Additionally, Penguin Random House Education has created multiple collections of books by Black creators that educate, empower, and inspire students in the classroom year-round for elementary students and secondary students.
We are committed to lifting and holding Black voices throughout the year and were happy to honor them especially on Juneteenth.
---
Launching All Ways Black with Cree Myles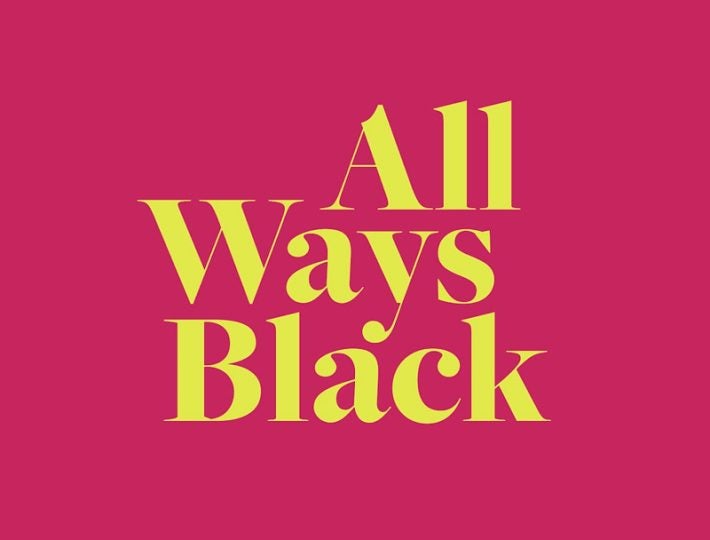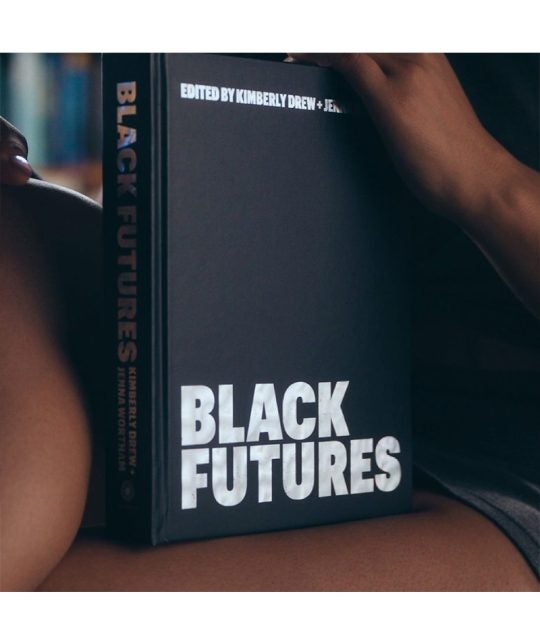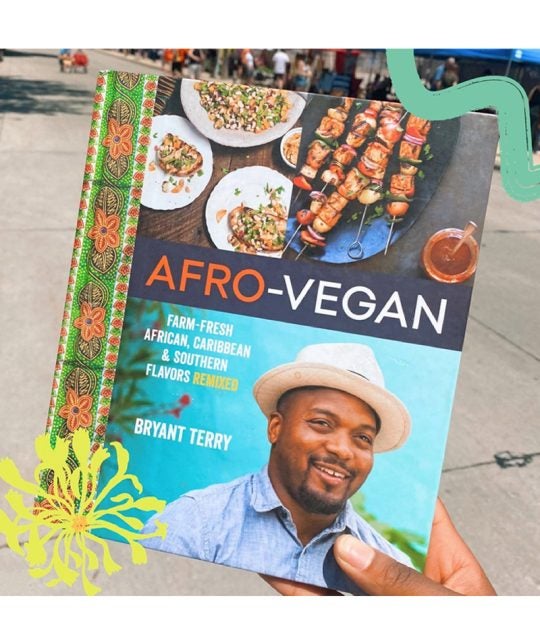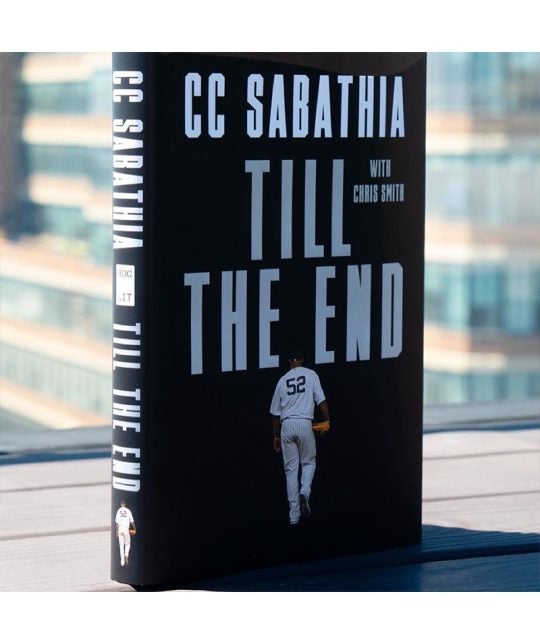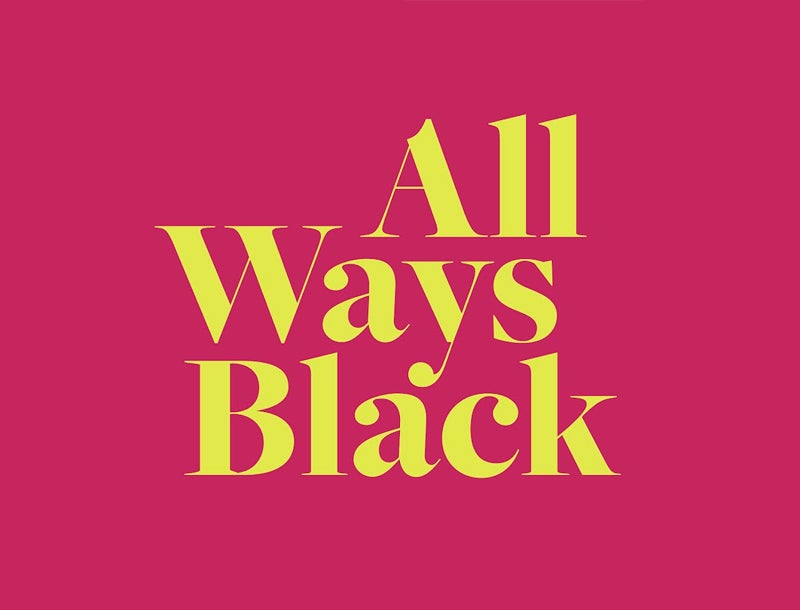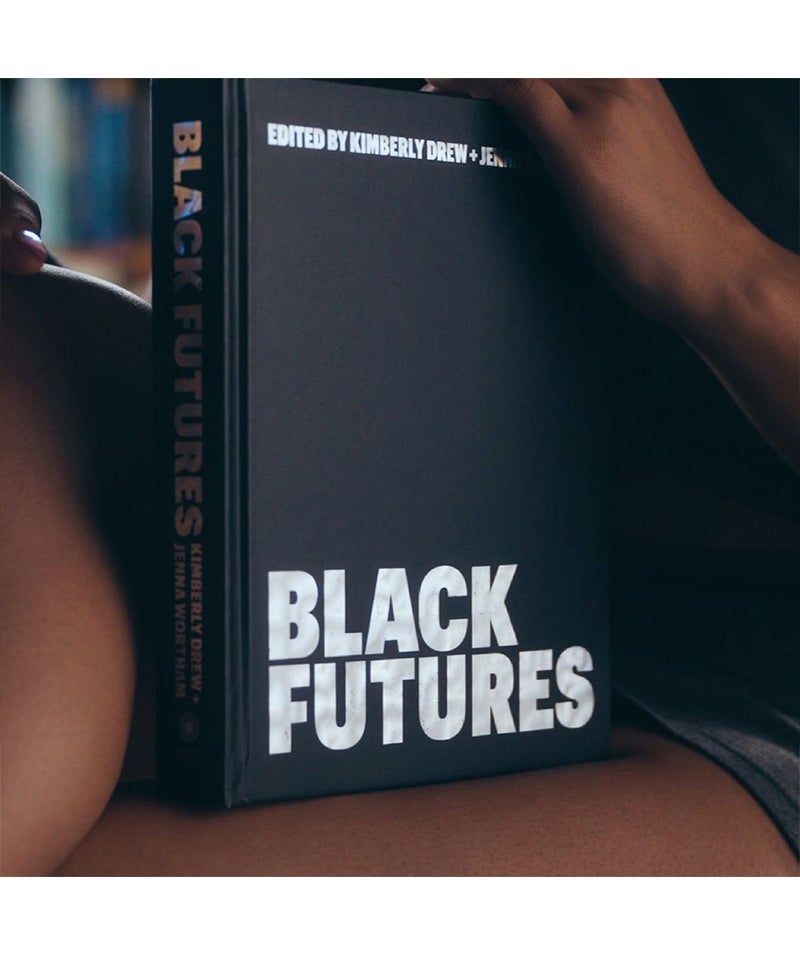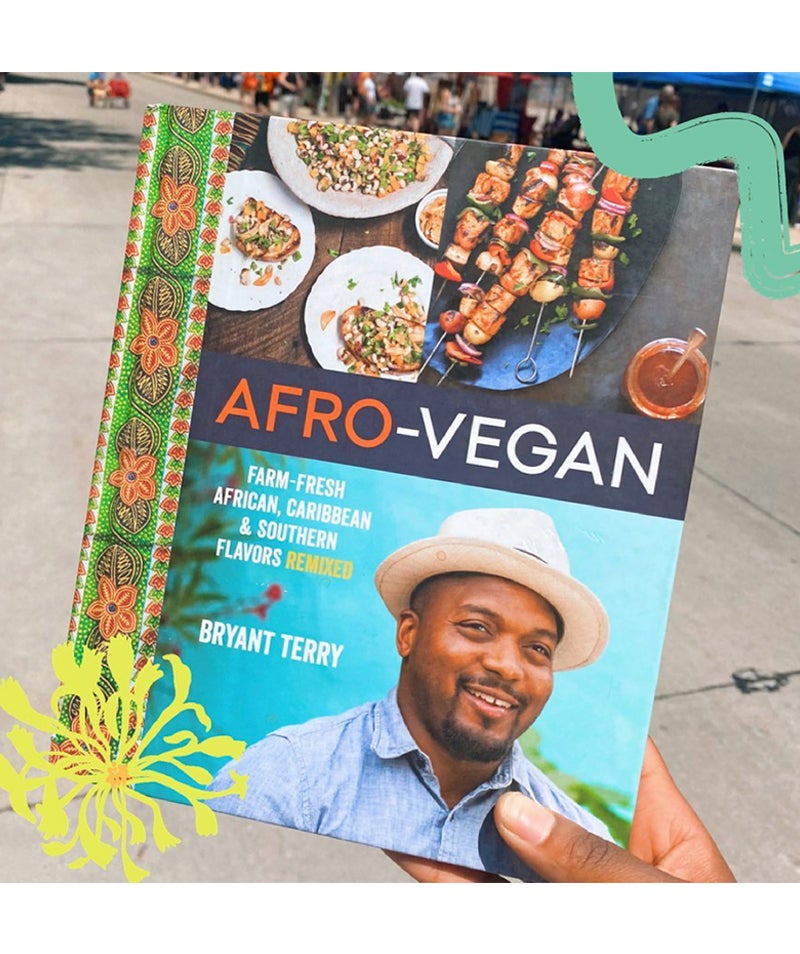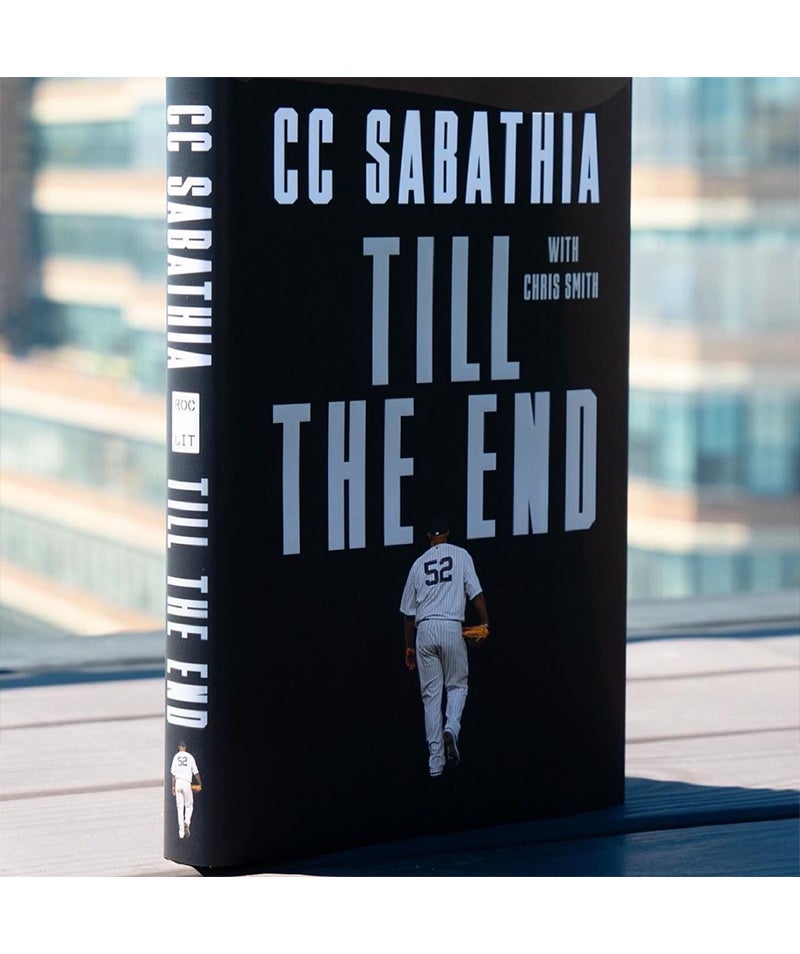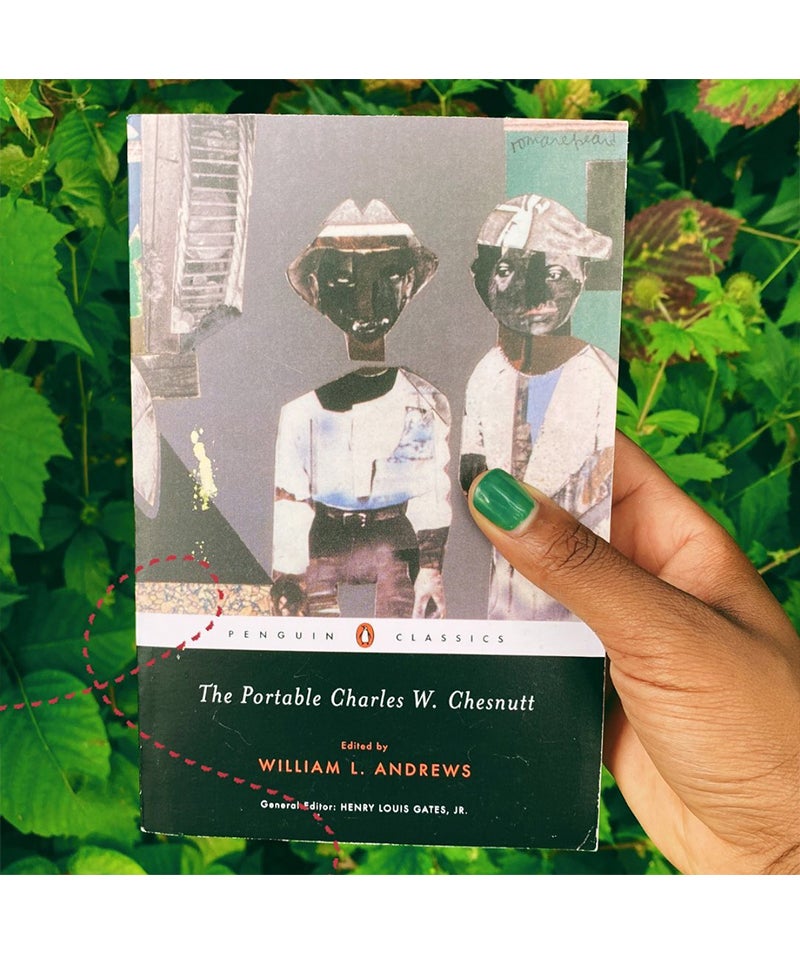 ---
Launching All Ways Black with Cree Myles
In June 2021, we launched All Ways Black, an initiative showcasing  and celebrating the many facets of the Black experience.
Debuting on instagram, All Ways Black (@allwaysblack) is a separate and unique channel designed to specifically connect with Black readers every day and carve out space specifically for our Black authors and books. All Ways Black is a key expression of Amplify Black Stories, an ongoing initiative dedicated to promoting the Black authors and books that are moving culture forward.
We partnered with influencer Cree Myles,founding editor of All Ways Black and the creative force behind last winter's Black Like We Never Left Read-a-Thon that raised more than $10,000 for the Center for Fiction's Emerging Writer Program, for an authentic voice for the channel. Cree works alongside the Creative Strategy team to develop editorial content and original programming that highlights the depth and breadth of our stories and creators.
---
Black Lives Matter
At Penguin Random House, we believe in and strive to create an environment of belonging and respect for all. We as individuals and as the collective leadership of this company recognize the urgent need to forge a path toward positive change. Black Lives Matter. Black Stories Matter and Black Voices Matter—and as publishers, we commit to using the powers of our creativity and ingenuity to lift those voices up in the world.
A list of anti-racist books and resources can be found here.
---
Penguin Random House U.K. released an accelerated inclusivity action plan to provide its immediate goals and actions focused on racial equality.
---
Sparking Imaginations With the Raptors 905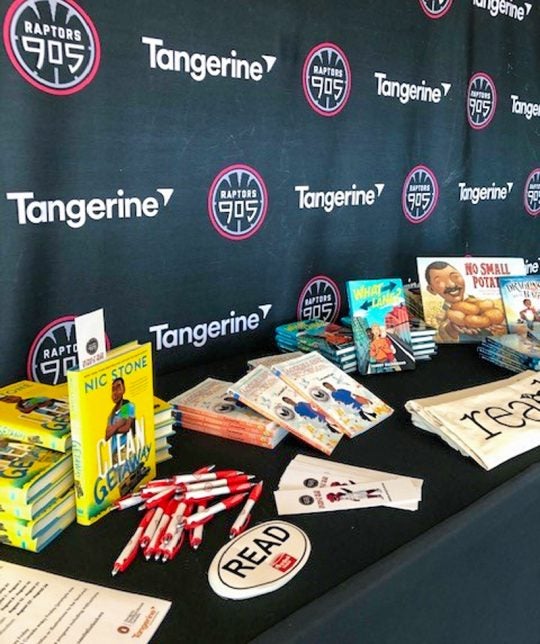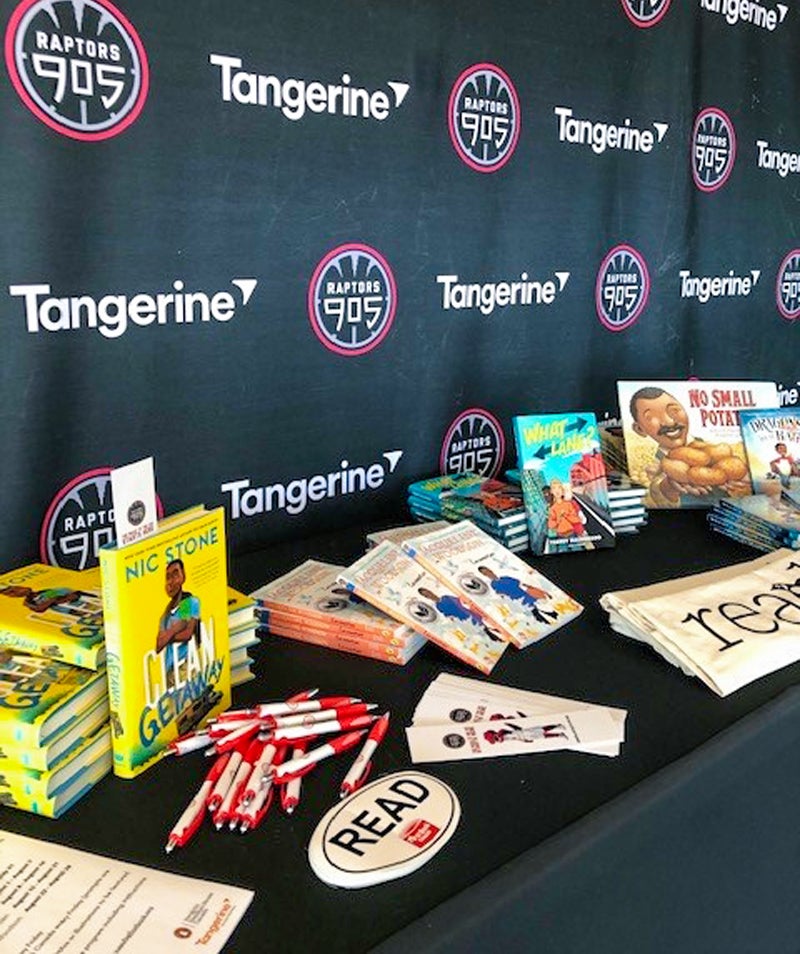 ---
Sparking Imaginations With the Raptors 905
Penguin Random House Canada is committed to doing our part to create a fairer society, including by promoting equitable access to meaningful and inspiring reading experiences for marginalized readers. In July 2020, we worked together with First Book Canada and the Raptors 905 basketball team to give one thousand copies of five books by Black authors, about Black characters, to two hundred grade five students in the team's home region of Peel, Ontario. The kids will read one book a week for five weeks for a total of 905 minutes of reading, coming together at the end of each week to talk about what they've read with each other, the book's author, and community leaders including representatives from Brampton's Festival of Literary Diversity, with Raptors 905 Head Coach Jama Mahlalela leading the conversation. We're grateful for the opportunity to help this group of young readers keep connected with each other, engaged with stories that reflect their own identities and experiences, and fired up by their imaginations this summer. To learn more about this program, click here.
---
Supporting Black-Owned Bookstores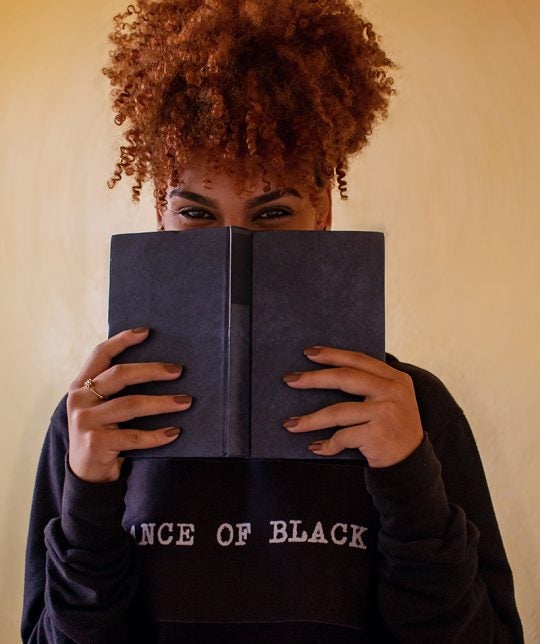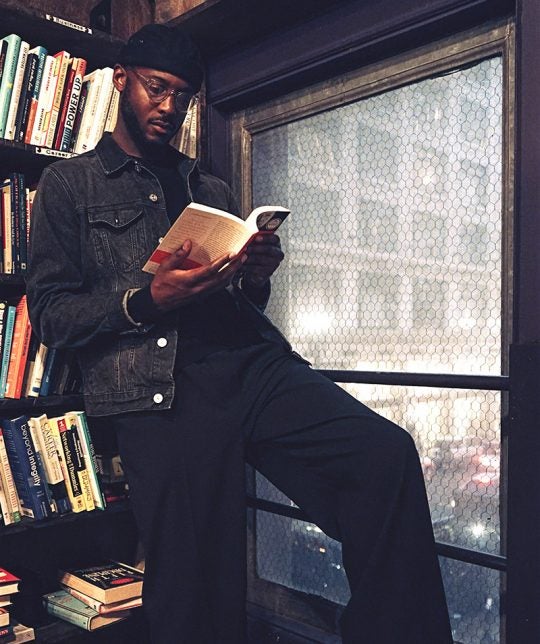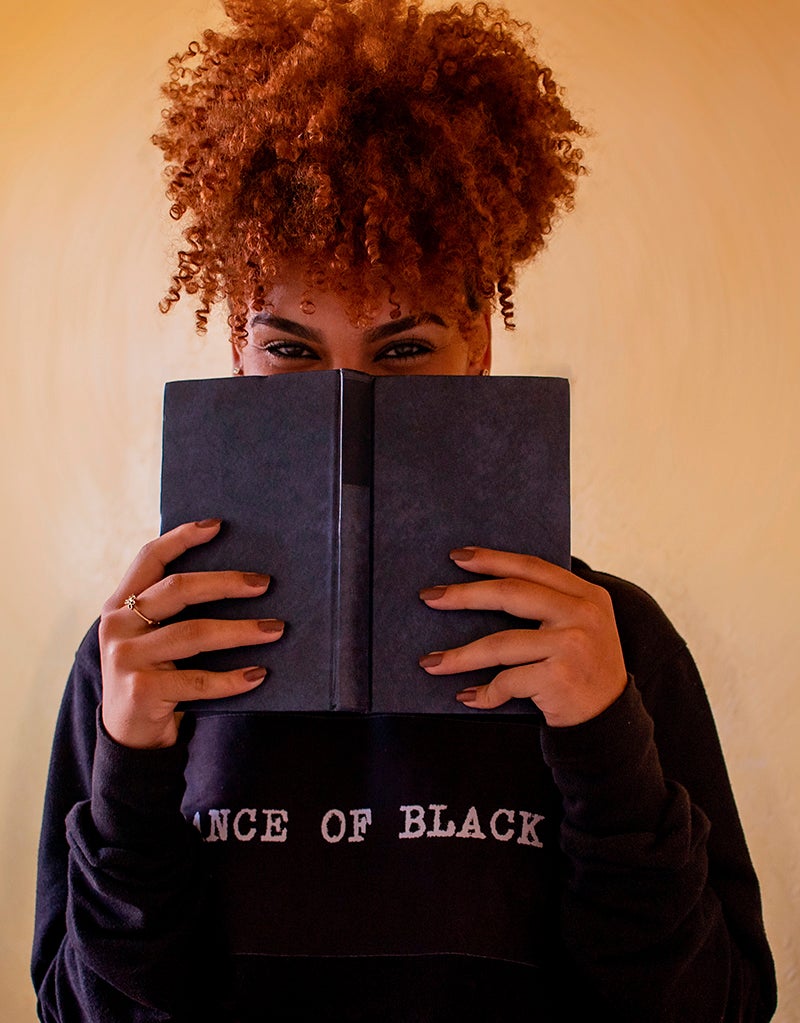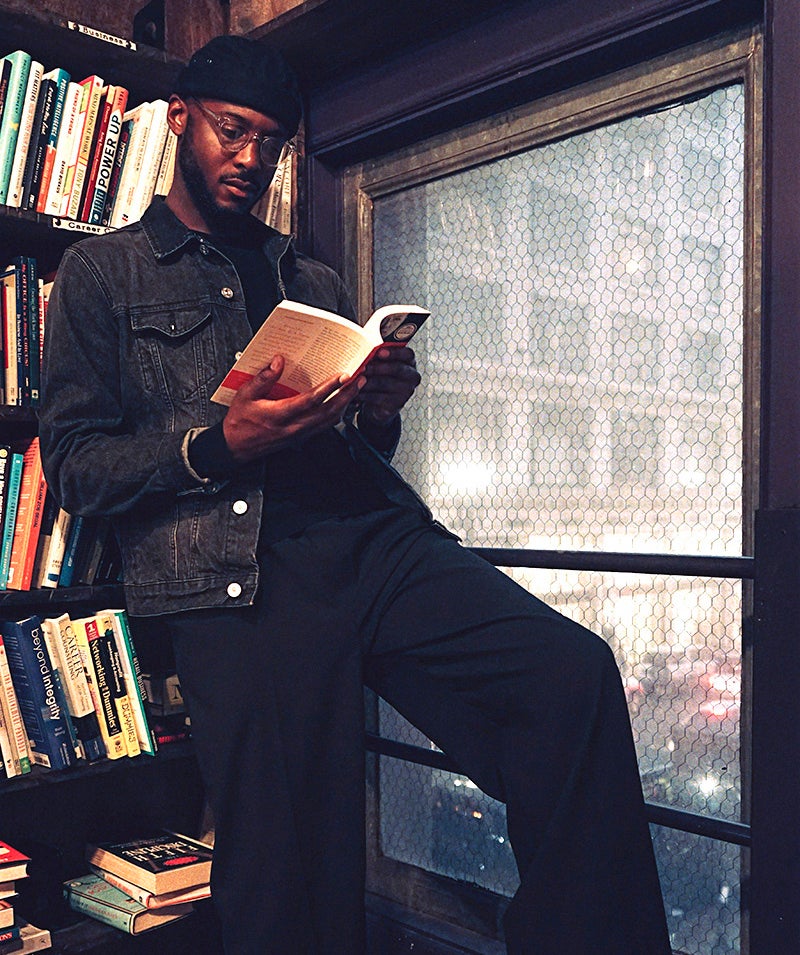 ---
Supporting Black-Owned Bookstores
In honor of Juneteenth in 2020, we donated 100% of net proceeds from our website that day to a fund that will support Black-owned bookstores. We are partnering with Bookshop.org, an online retailer, to manage the fund for these bookstores. The process will parallel Bookshop.org's existing program for sharing profits with independent bookstores. In addition to the Juneteenth donation, we made three additional contributions in June, July, and August, with disbursement to bookstores expected to begin in September.
Our contributions were split equally among all participating bookstores, and can be used to support any activity that promotes books and reading in the local community, such as school programming, author event technology costs, and basic monthly operating costs.
This program supports Black-owned independent bookstores with brick-and-mortar storefronts that are open or have a history of their storefront being open to the public for 20 hours a week or more, in a U.S. location. To find out more about how to participate, please email partnerships@bookshop.org.
---
Company-Wide Read to Facilitate Discussions and Change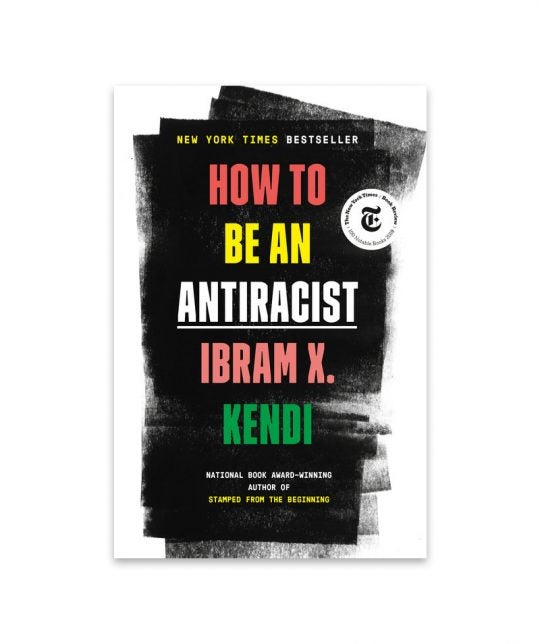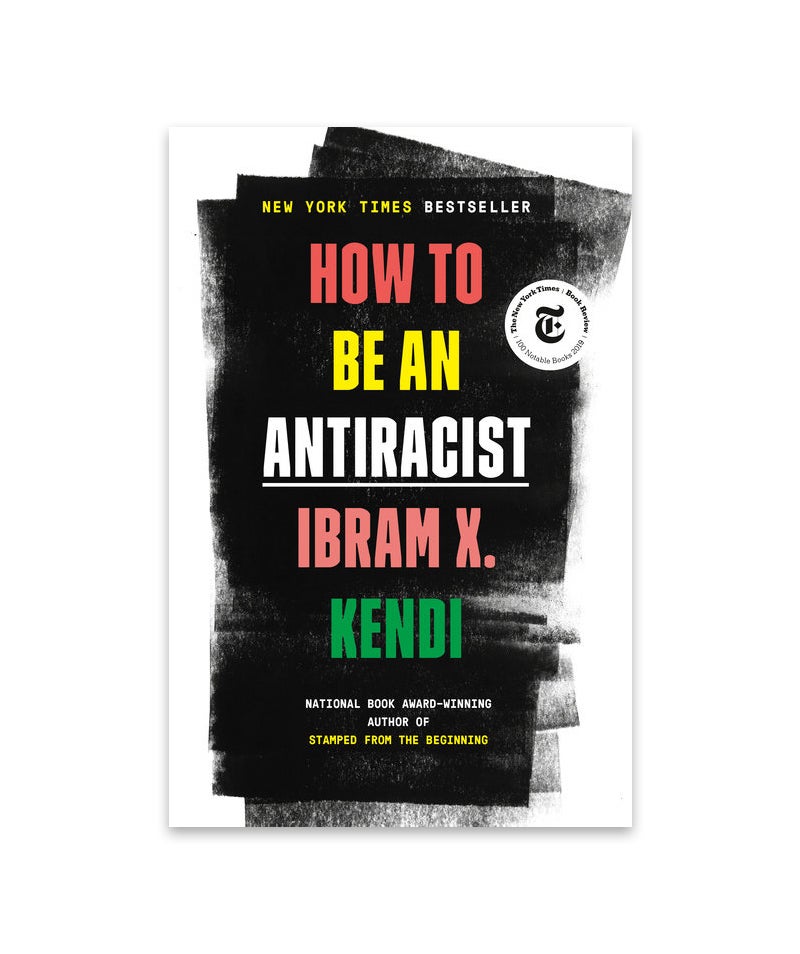 ---
Company-Wide Read to Facilitate Discussions and Change
As part of our long-term Diversity & Inclusion Strategic Action plan, we introduced our first-ever company-wide read, How to Be an Antiracist by Ibram X. Kendi, and will facilitate discussions across our company on this important topic. Employees are encouraged to share their ideas and perspectives openly with one another, fostering learning, understanding, and belonging.
---
Confronting Racism and Social Inequity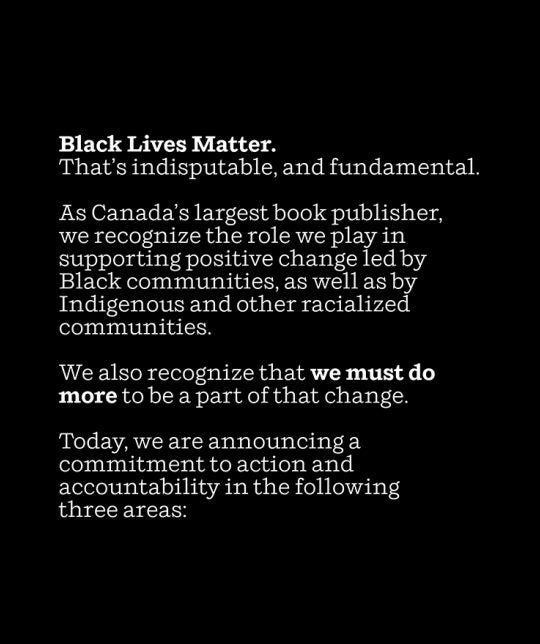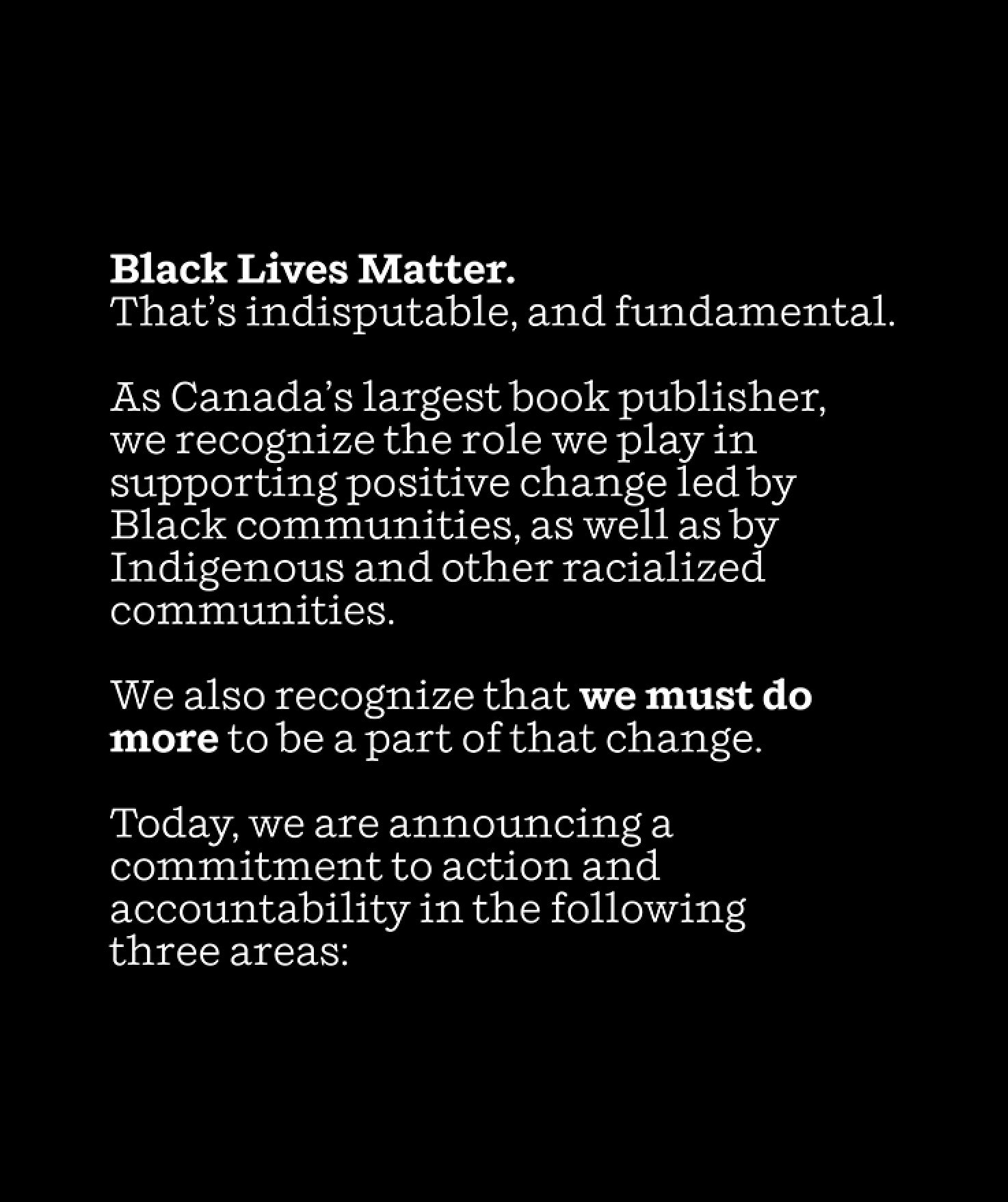 ---
Confronting Racism and Social Inequity
In response to protests against anti-Black racism following the murder of George Floyd, we looked inward to identify what part we play in the problem and, potentially, in the efforts to solve it. As publishers, we are dedicated to amplifying the voices of Black authors, but we know we need to do more to support the efforts for change they and other members of Black communities in Canada, as well as Indigenous and other marginalized communities, are leading. We created an anti-racism action and accountability plan to work toward a more diverse and truly inclusive company, industry, and society. As part of that plan, we made donations of $20,000 each to the Black Legal Action Centre, the Black Health Alliance, and the Nia Centre for the Arts, three Black-led organizations that work in the service of racial equity in their respective areas for members of Black communities in Toronto and nationwide. Beyond this crucial moment, we're committed to providing ongoing support to organizations working in the area of anti-racism.
---
Literature and Antiracism Education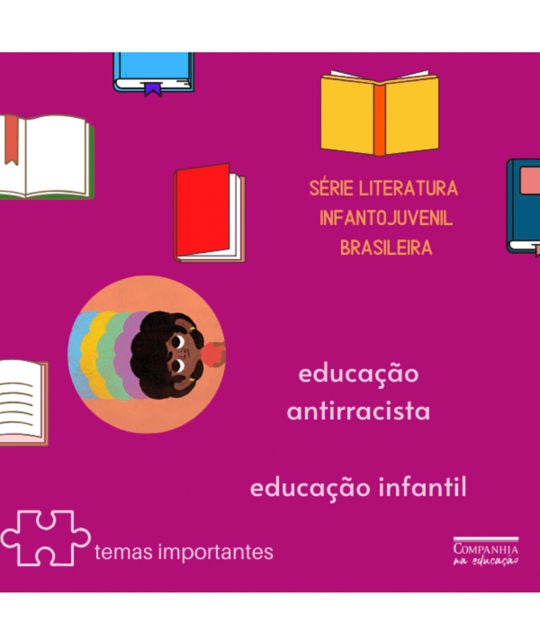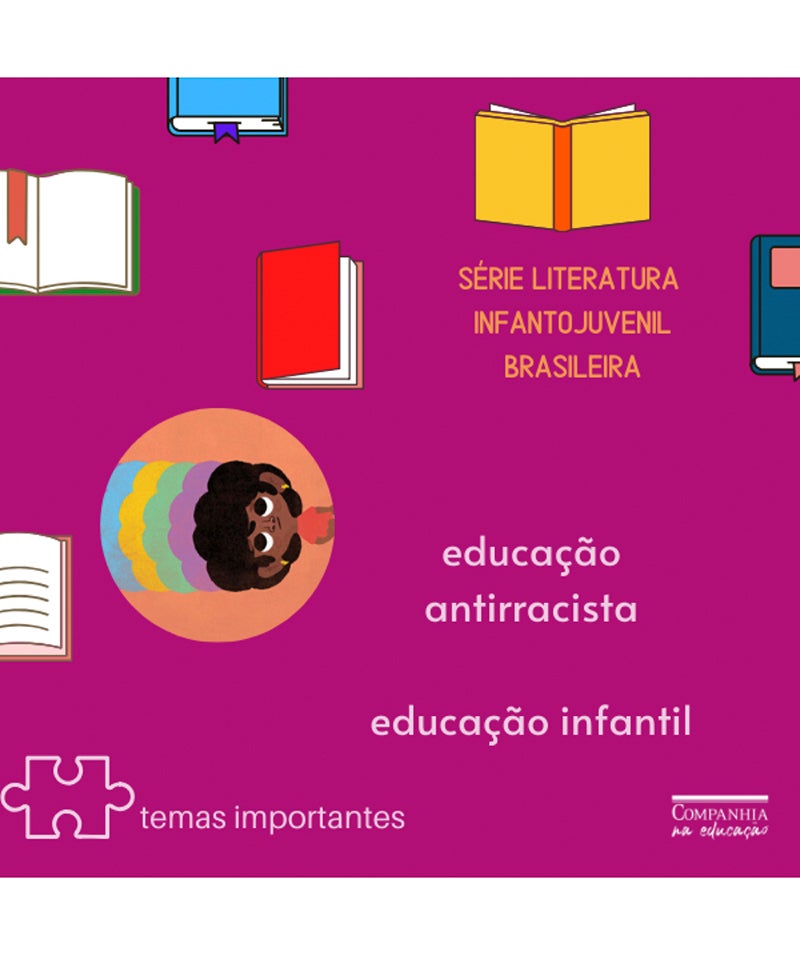 ---
Literature and Antiracism Education
To commemorate the abolition of slavery in Brazil, Companhia das Letras developed programming for educators that focuses on literature and anti-racist education. We seek to present urgent, critical content schools and educational institutions need to confront systemic racism. As part of the programming, Black multimedia specialists produced all the videos for educators' training.
The Black Curriculum
SUPPORT THROUGH ANNUAL CHARITY WALK
---
More than 150 colleagues at DK took part in its annual charity walk to raise funds for the Black Curriculum, a social enterprise that addresses the lack of Black British history in the U.K. National Curriculum.
Sponsor
OF THE BLACK CREATIVES FUND
---
Penguin Random House U.S. expanded its partnership with We Need Diverse Books to create the Black Creatives Fund, which will encourage and amplify the work of Black writers who are seeking publication, to bring more Black voices and stories to the world.
---
Penguin Random House Teacher Awards for Literacy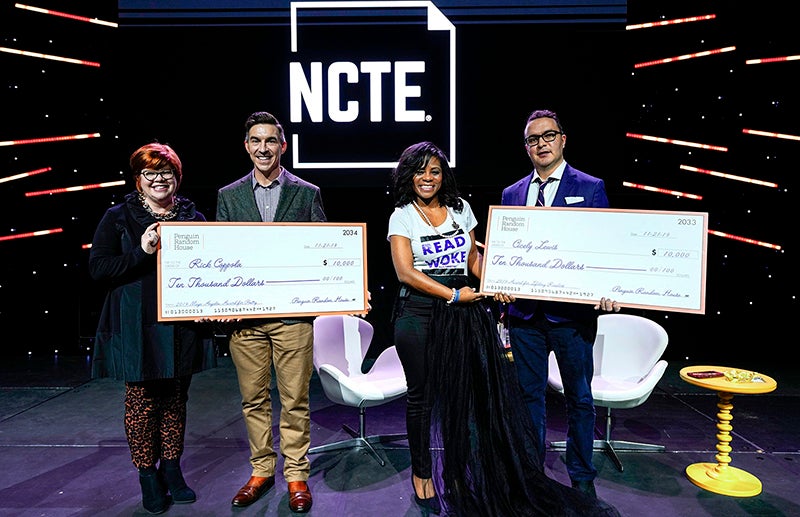 ---
Penguin Random House Teacher Awards for Literacy
In support of the Black Lives Matter movement, and in recognition of the urgent need to recruit and empower educators of color, together with the National Council of Teachers of English (NCTE), we reimagined our annual Teacher Awards program for 2020, which we began cosponsoring and administering in 2019.
This year, in lieu of distributing grants for its two competitions, the National Teacher Award for Lifelong Readers and the Maya Angelou Teacher Award for Poetry, we made a $25,000 joint donation on behalf of both award programs to the Early Career Educator of Color Leadership Award Program (EC-EOC), which supports early-career teachers of color as they build accomplished teaching careers in literacy education.
Built upon the Penguin Random House Teacher Awards for Literacy, which began in 2012 and has awarded more than $180,000 in teacher grants to date, this NCTE partnership awards two separate and distinct grant awards of $10,000 each: The National Teacher Award for Lifelong Readers honors a teacher who inspires their students to read all genres of writing, and the Maya Angelou Teacher Award for Poetry recognizes a teacher who inspires their students to love poetry.
Our partnership with the NCTE recognizes the nation's most dynamic and resourceful teachers who creatively inspire and instill a lifelong love of reading and poetry in students. The National Teacher Award for Lifelong Readers and the Maya Angelou Teacher Award for Poetry honor teachers' recognizes and supports educators doing innovative literacy work within their schools and local communities. The awards are open to full- and part-time teachers in public schools, and winners are awarded both cash grants and book donations. To learn more about the awards and our recent winners, click here.
---
Explore Commitments by Region