---
Our Commitments in Action
---
Donating Books to Communities in Need at a Time of Crisis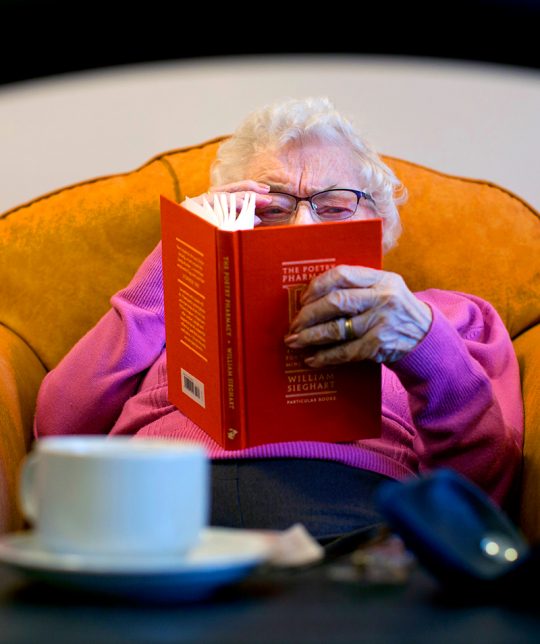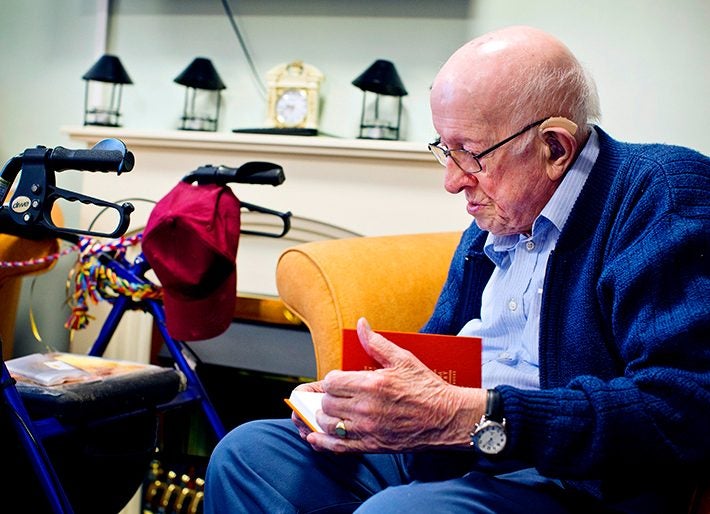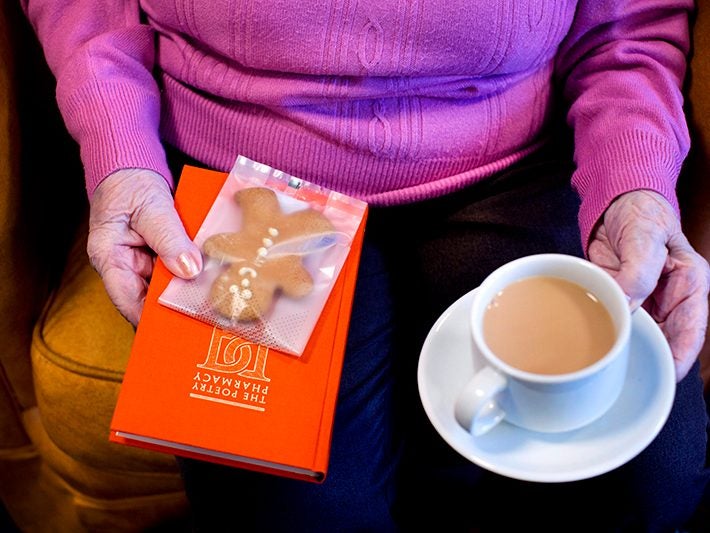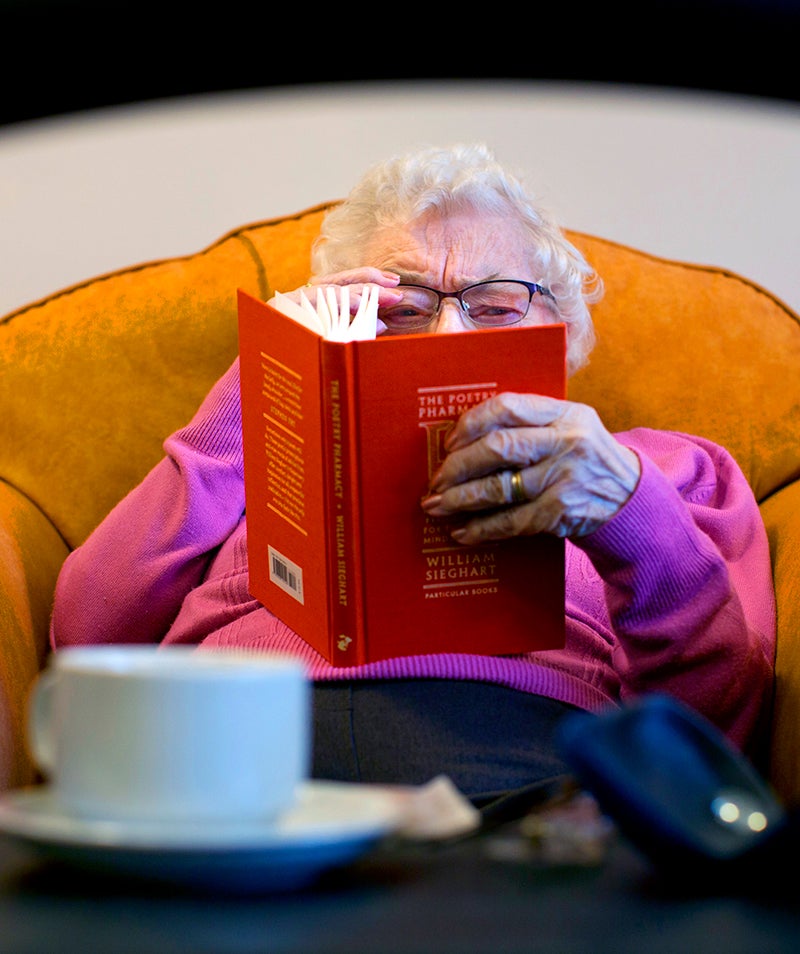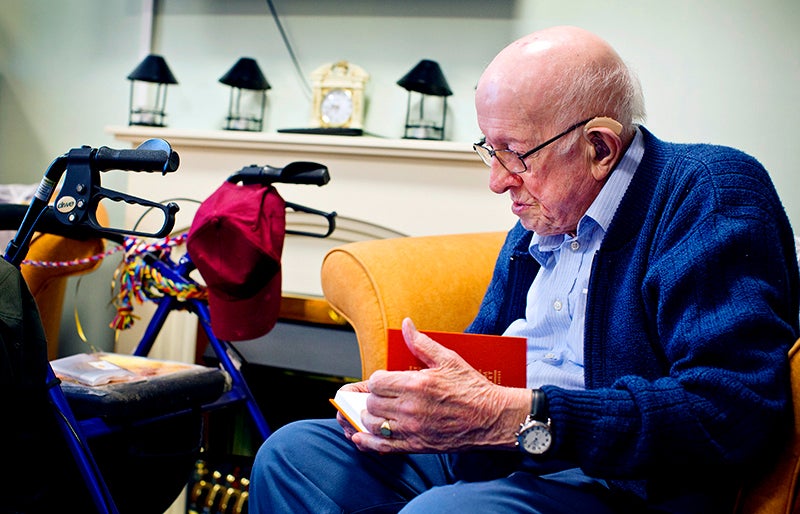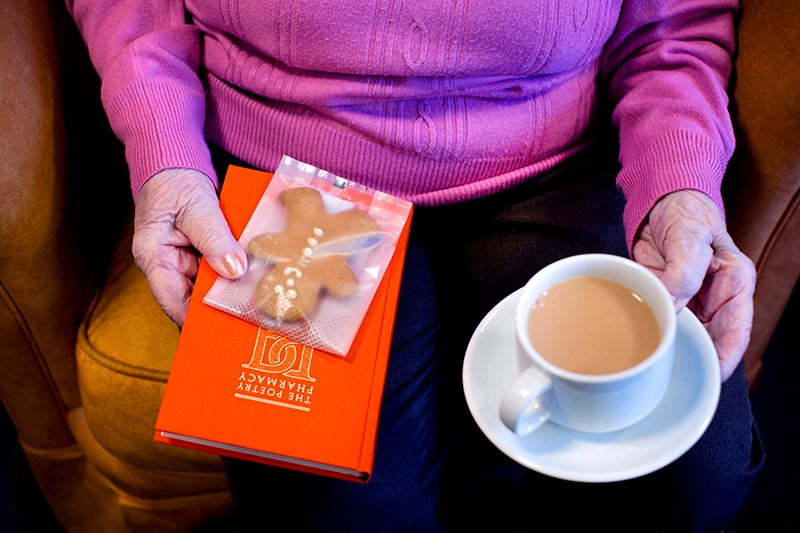 ---
Donating Books to Communities in Need at a Time of Crisis
We distributed free books to some of the communities most affected by the COVID-19 crisis, including families on low incomes and senior citizens facing isolation. By getting thousands of books into the hands of people who face particular hardship or distress during this challenging time, our aim was to provide mental stimulation, company, and comfort at a time when people need the power of books more than ever. We distributed books through a partnership with the community platform Neighbourly, which supports a national network of food banks and community causes that deliver food parcels to people's homes, as well as grassroots groups that support senior citizens. To learn more about how we teamed up with Neighbourly to offer relief and escapism in challenging times, click here.
16.7 Million
BOOKS DONATED
---
Penguin Random House U.S. has donated more than 16.7 million books since 2014, the company's first full year as PRH.
---
Penguin Random House U.K. donated £60,000 to the Book Trade Charity fundraiser to support booksellers in the U.K. and Ireland experiencing hardship due to COVID-19.
---
DK U.S. Donates More Than 3,000 Books During Lockdown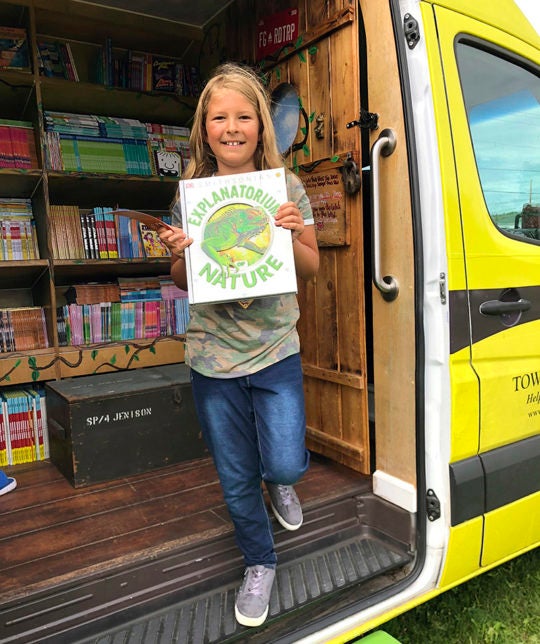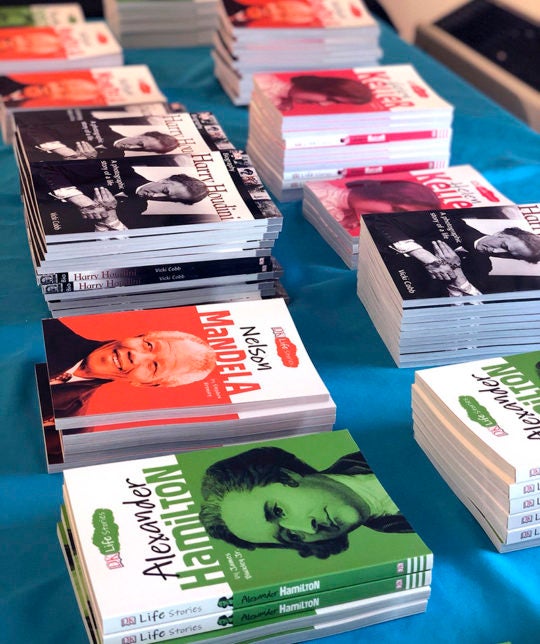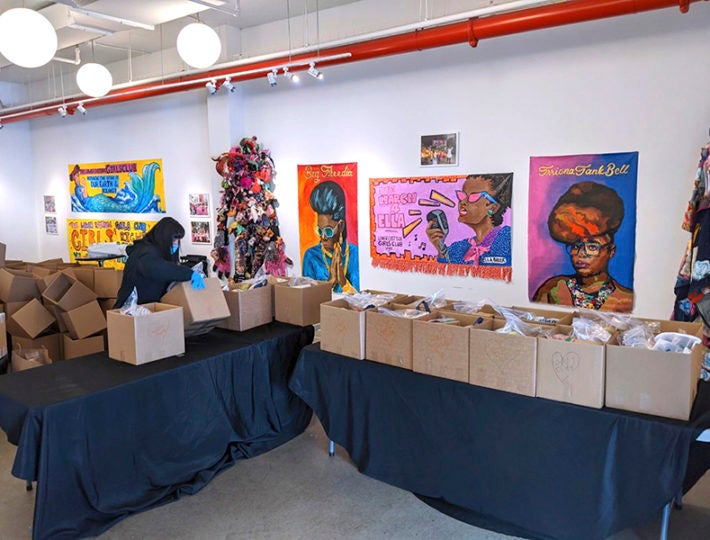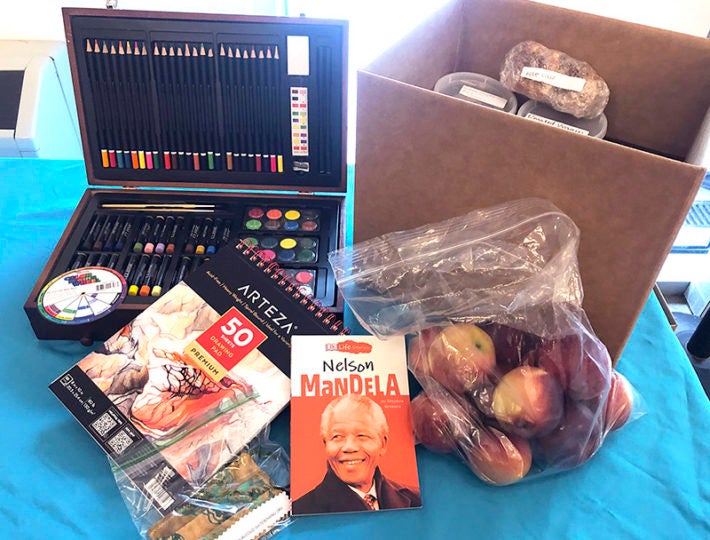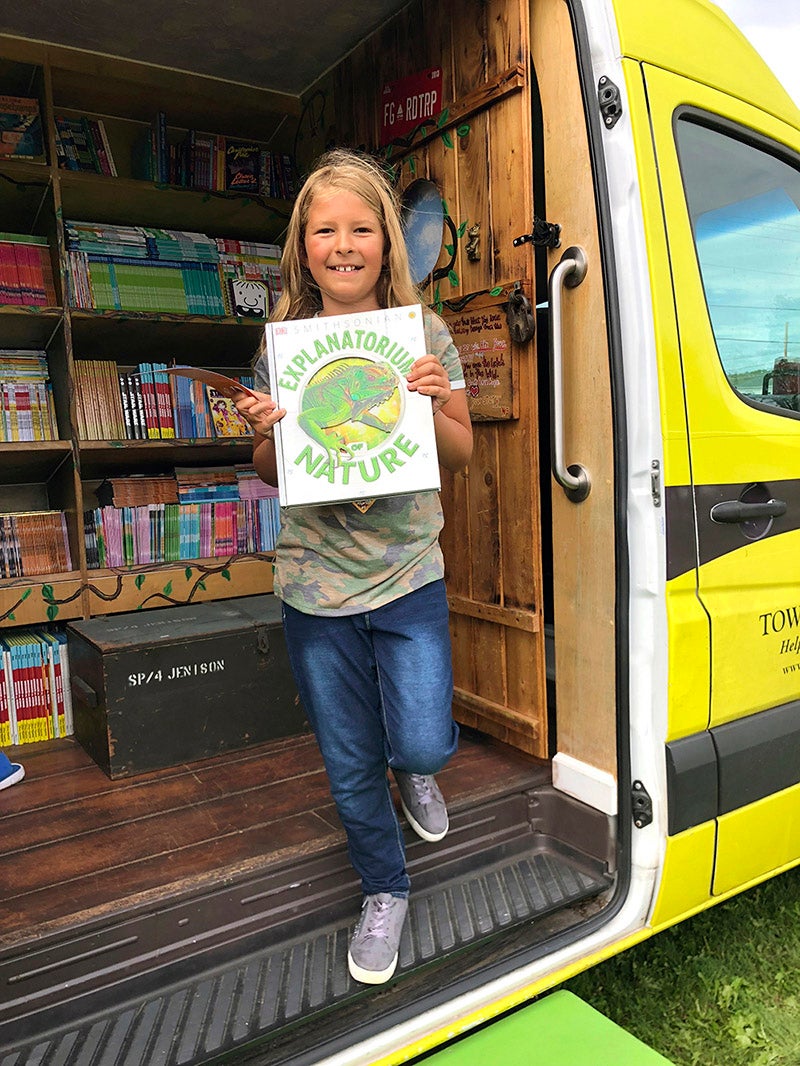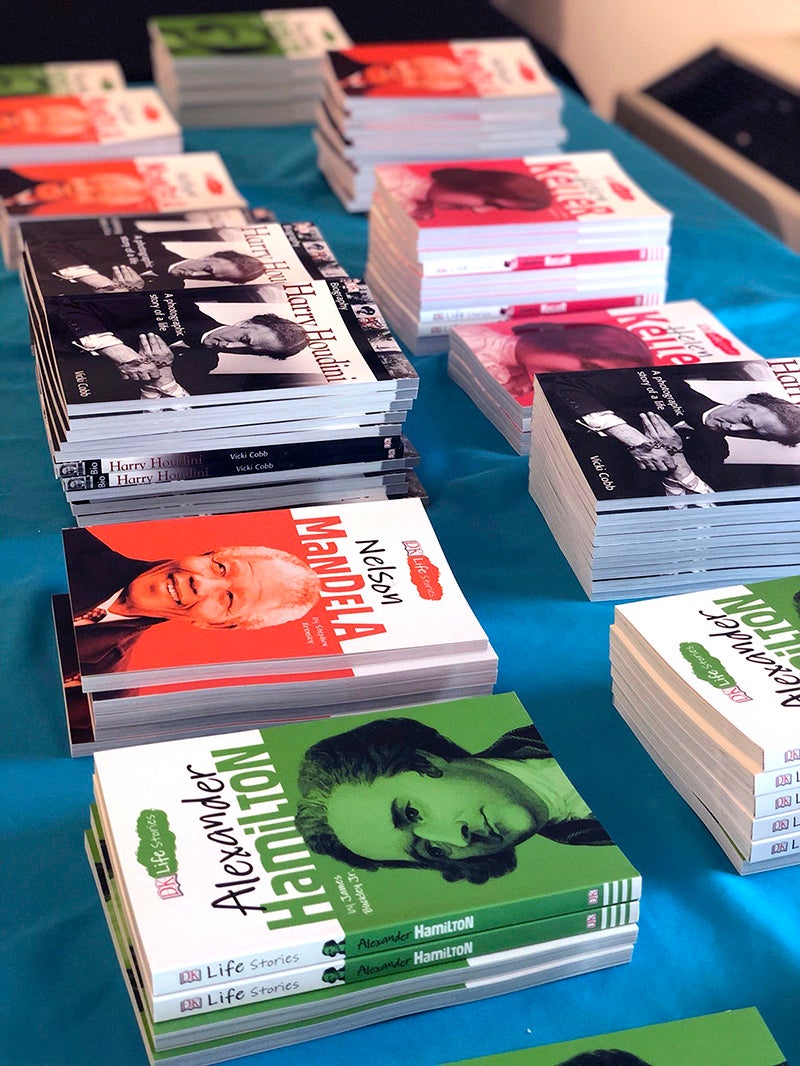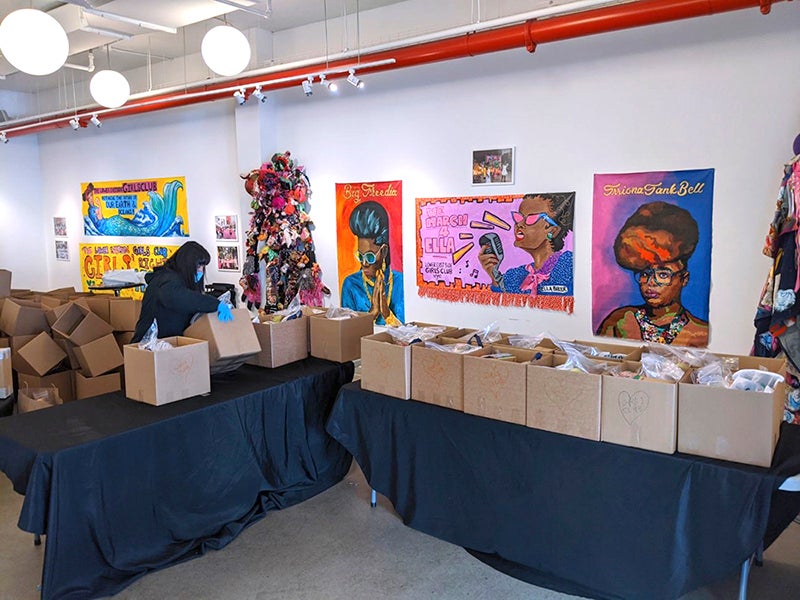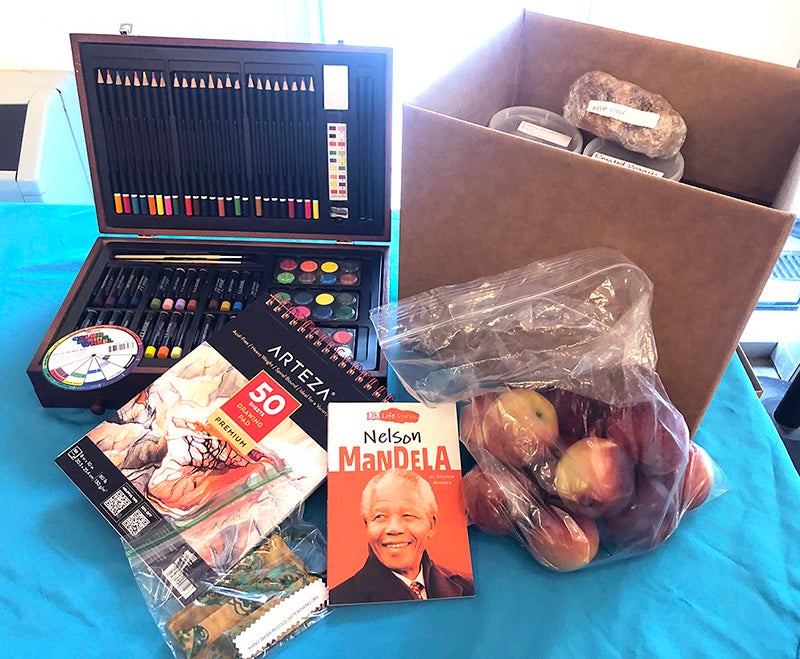 ---
DK U.S. Donates More Than 3,000 Books During Lockdown
Nurturing curiosity and supporting causes is a top priority for DK colleagues, and the U.S. team has made several book donations to organizations that promote literacy and serve a crucial role during the COVID-19 outbreak. We donated 2,000 books to First Book to support children affected by U.S. school closures, and gave 300 books to Bess the Book Bus, a Florida-based mobile literacy outreach, to be distributed across the country. Having recently visited the Lower East Side Girls Club, which helps girls and young women on the Lower East Side of New York City, we provided books to be included in care packages for members who may have lost their safe spaces because of the pandemic.
DK also supported two nonprofits in California. To encourage science education, we donated STEM-related titles to Community Resources for Science, which serves schools in low-income communities, and donated more than 500 books to Project Books and Blankies, which provides books to shelters, literacy and after-school programs, classrooms, libraries, and more.
---
Equipping Young People for the Future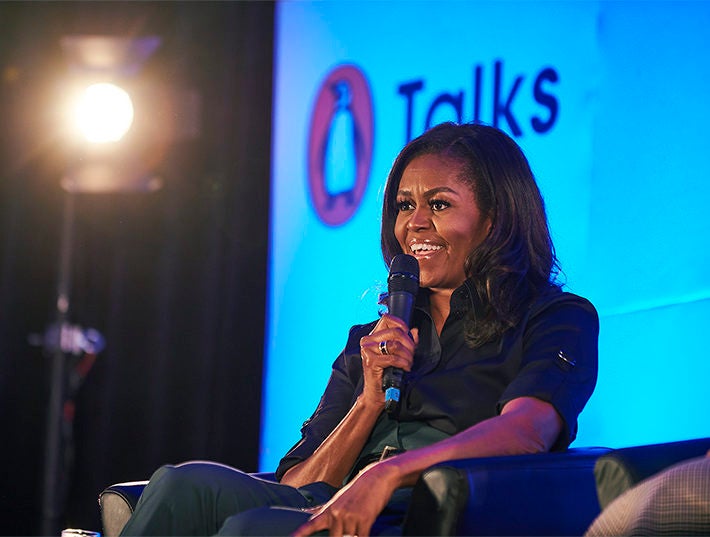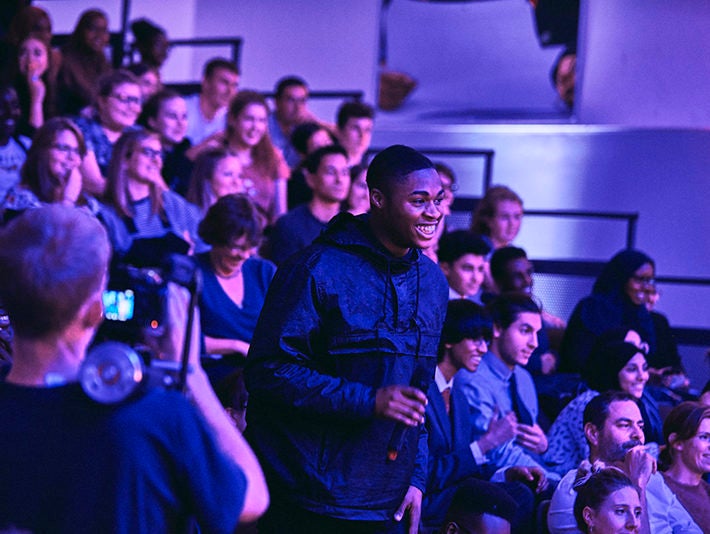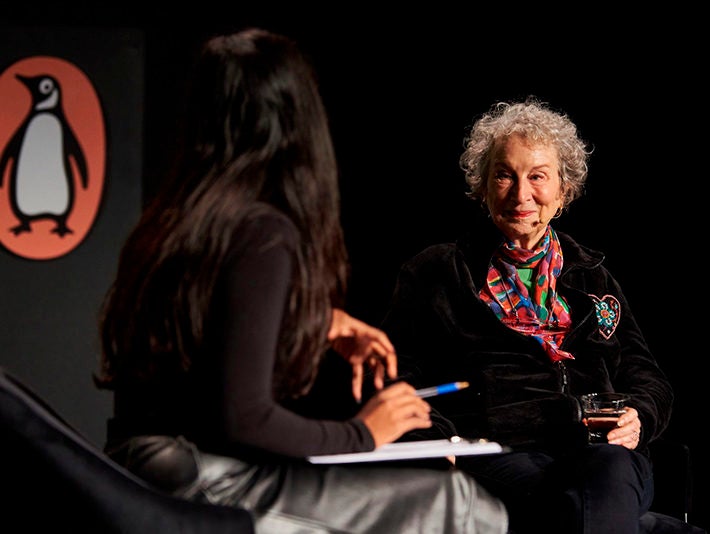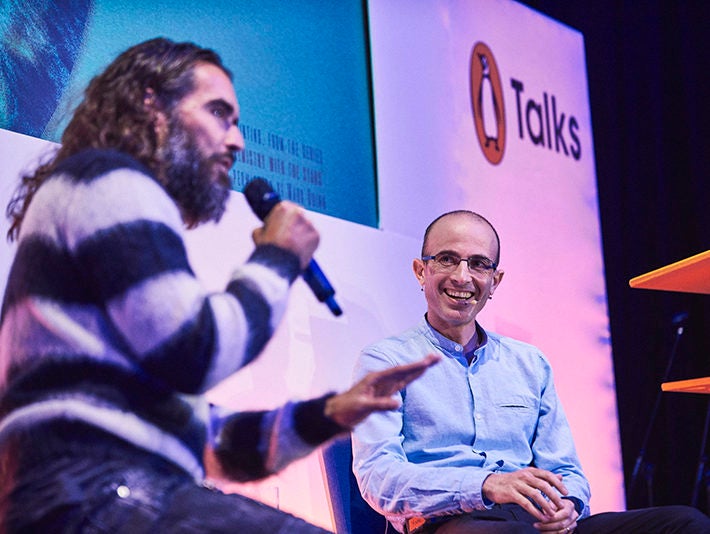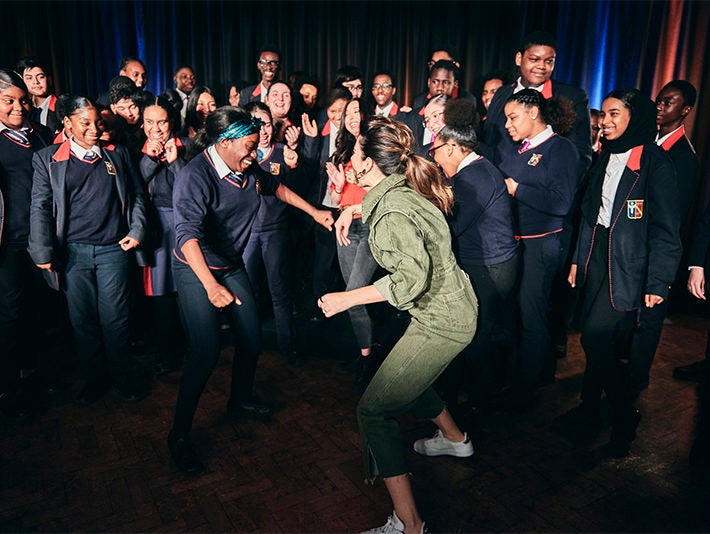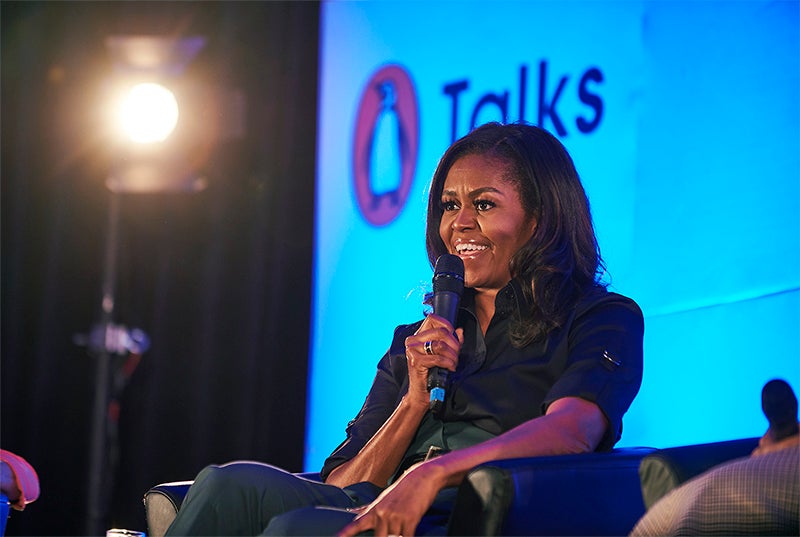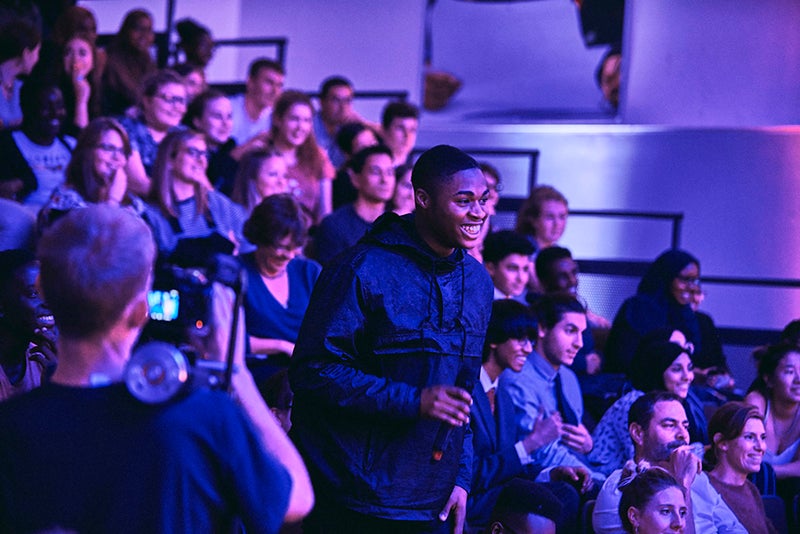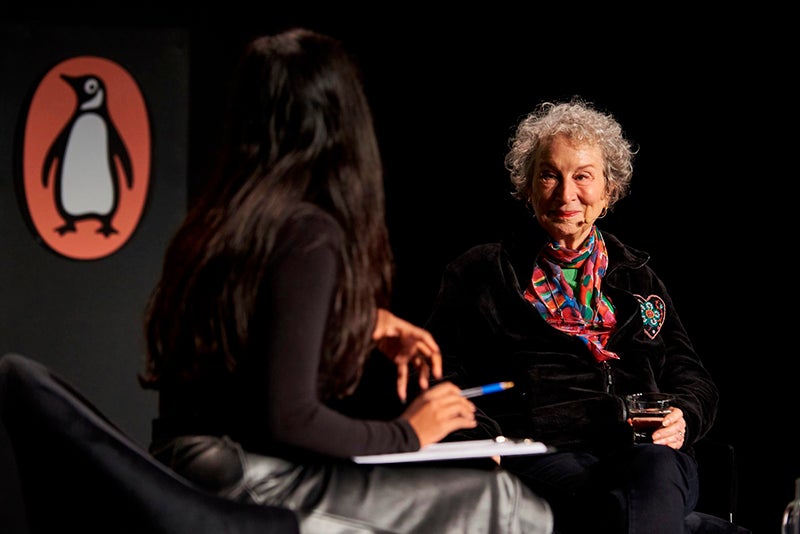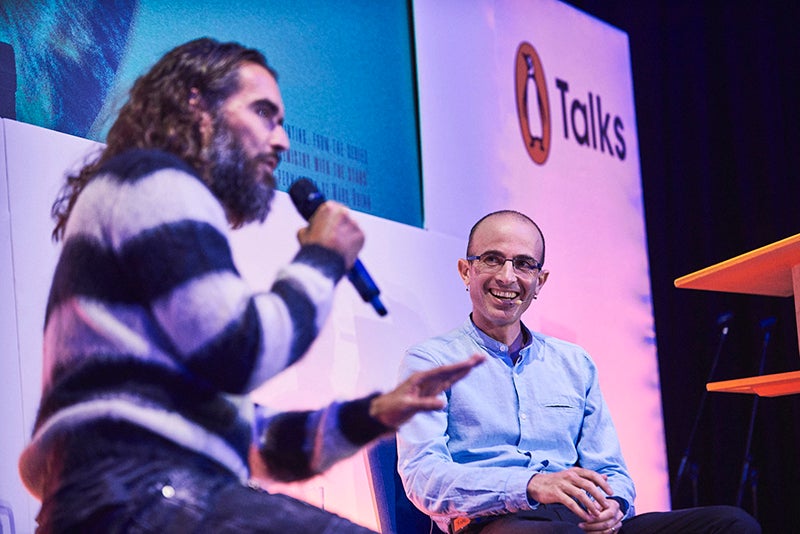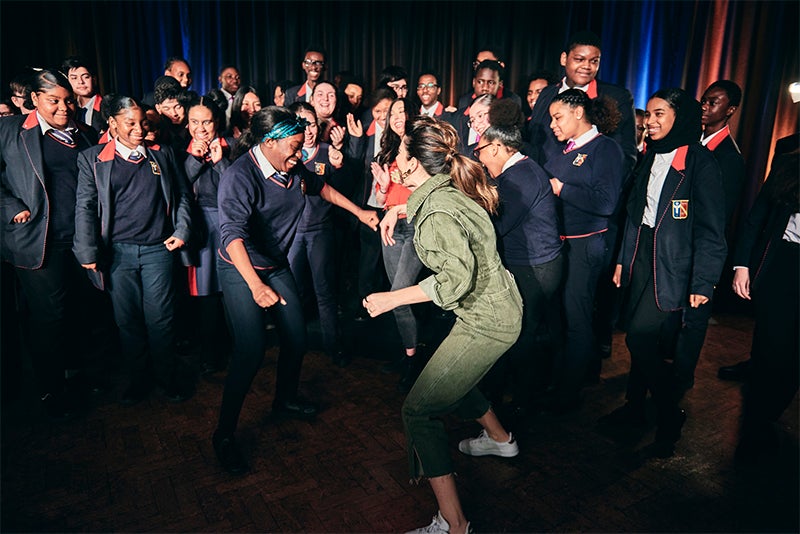 ---
Equipping Young People for the Future
Penguin Talks is a program of free creative talks for young people across the U.K. and Ireland. Attendees are given the opportunity to hear from and ask questions to a world-renowned thinker, writer, or influential figure from our family of authors. Held in local schools, Penguin Talks is meant to help equip students by introducing them to new ideas and perspectives. Each Penguin Talk is published in full online, together with free curriculum-based resources for teachers, in order to enable young people in classrooms to engage with the themes and issues discussed. Former Penguin Talks have included Michelle Obama speaking on the power of education and self-belief, Yuval Noah Harari on the future of the world of work, and Margaret Atwood on protest and activism. To learn more about the program, click here.
---
Supporting the Freedom to Read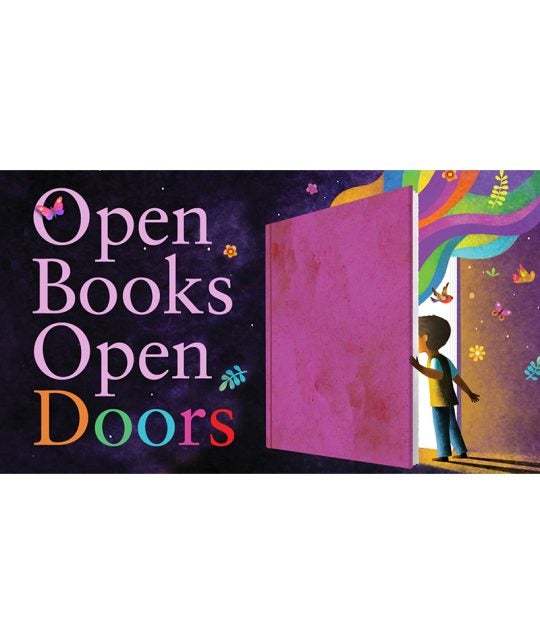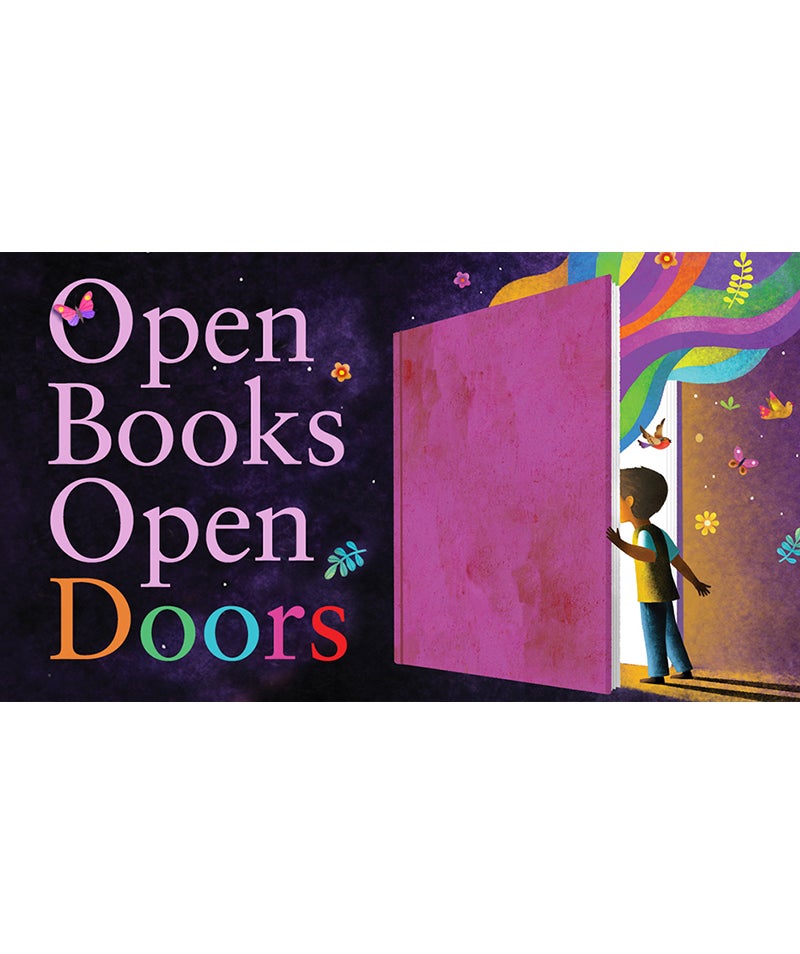 ---
Supporting the Freedom to Read
To show support for authors, illustrators, students, parents, librarians, and teachers, PRH and School Library Journal partnered with PEN America, the National Coalition Against Censorship, the National Council of Teachers of English,  FReadom, and Library Journal to create a poster that emphasizes the importance of free expression as book bans and challenges spread across the country. The poster was included in the May 2022 issue of School Library Journal and amplified by a social media campaign.
Titled "Open Books, Open Doors," original artwork for the poster was created by award-winning artist Rafael López, illustrator of Just Ask by Justice Sonia Sotomayor and several other children's books published by Penguin Random House. The vivid, colorful illustration features a child stepping into a larger-than-life book as they're transported into a beautiful new world. The back of the poster outlines a call-to-action to visit the Penguin Random House Banned Books Resource Hub, which provides tools, materials, and organizations that educators, librarians, parents, students, authors, and illustrators can turn to in the face of book bans and challenges.
In addition to distribution in School Library Journal, a limited run of printed poster copies is available to educators, librarians, and parents at select industry events and retail locations throughout the summer. The 18×24 poster and social media assets are available for direct digital download at slj.com/readfree.
---
The Duke and Duchess of Sussex Visit P.S. 123 in Harlem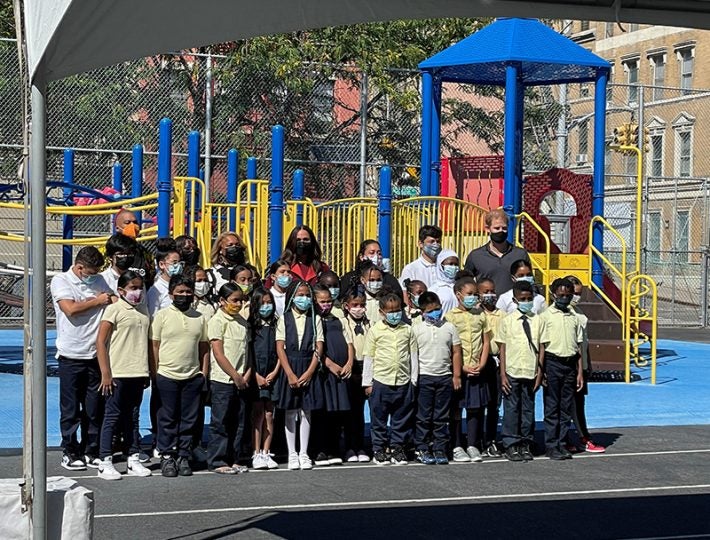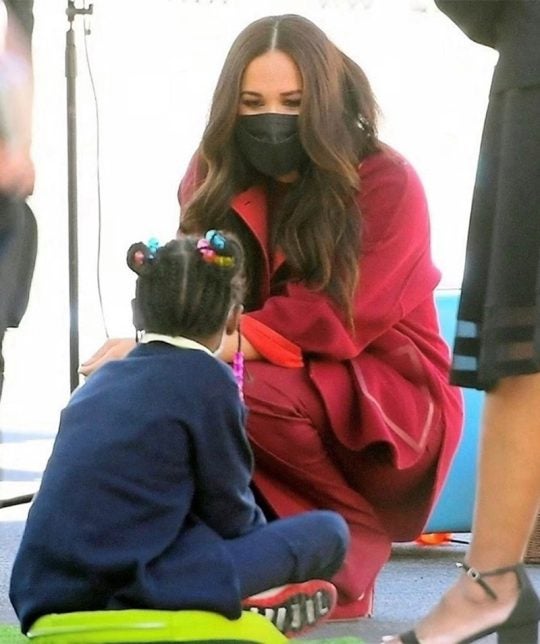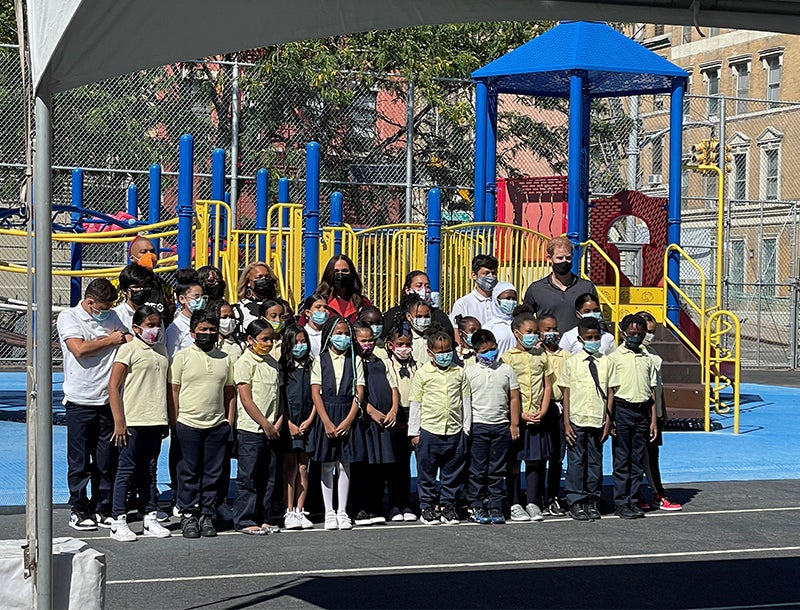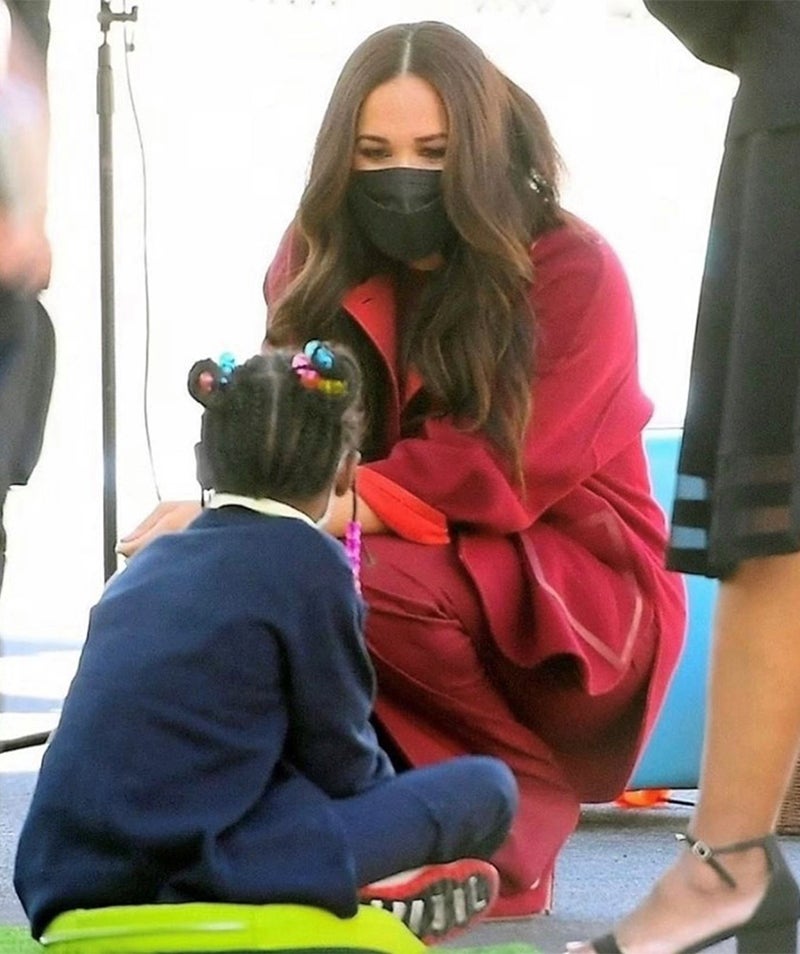 ---
The Duke and Duchess of Sussex Visit P.S. 123 in Harlem
PRH Authors Prince Harry and Meghan, The Duke and Duchess of Sussex, joined NYC Schools Chancellor Meisha Porter on a visit to P.S. 123, a community school in Harlem that provides wraparound services to students through their partnership with Graham Windham, a nonprofit in New York City that provides youth and family service programs.
The Duke and Duchess donated two garden boxes filled with vegetables and herbs to help support a growing need in the community for easy access to fresh and healthy food. Their impact-driven nonprofit, the Archewell Foundation, worked with partner Proctor & Gamble to stock P.S. 123's pantry with free-of-cost products to help families take care of their personal health and hygiene and create clean and healthy homes. The Duchess of Sussex donated reading nooks to many Graham Windham locations in New York City, to support families' access to books and facilitate bonding opportunities for parents and children.
---
Building Libraries With Harlem Grown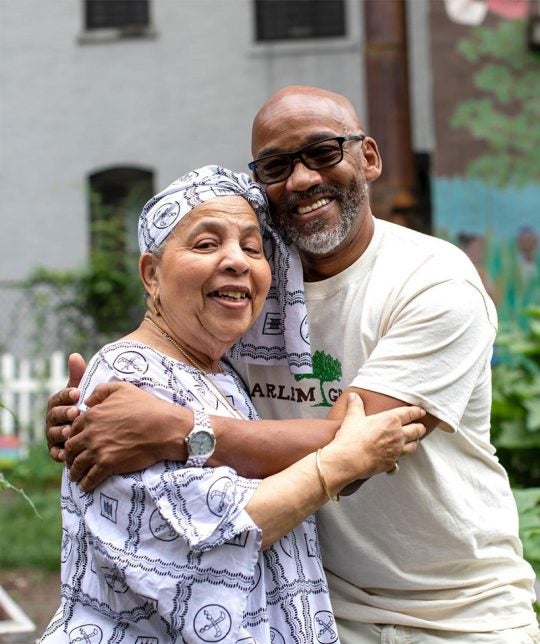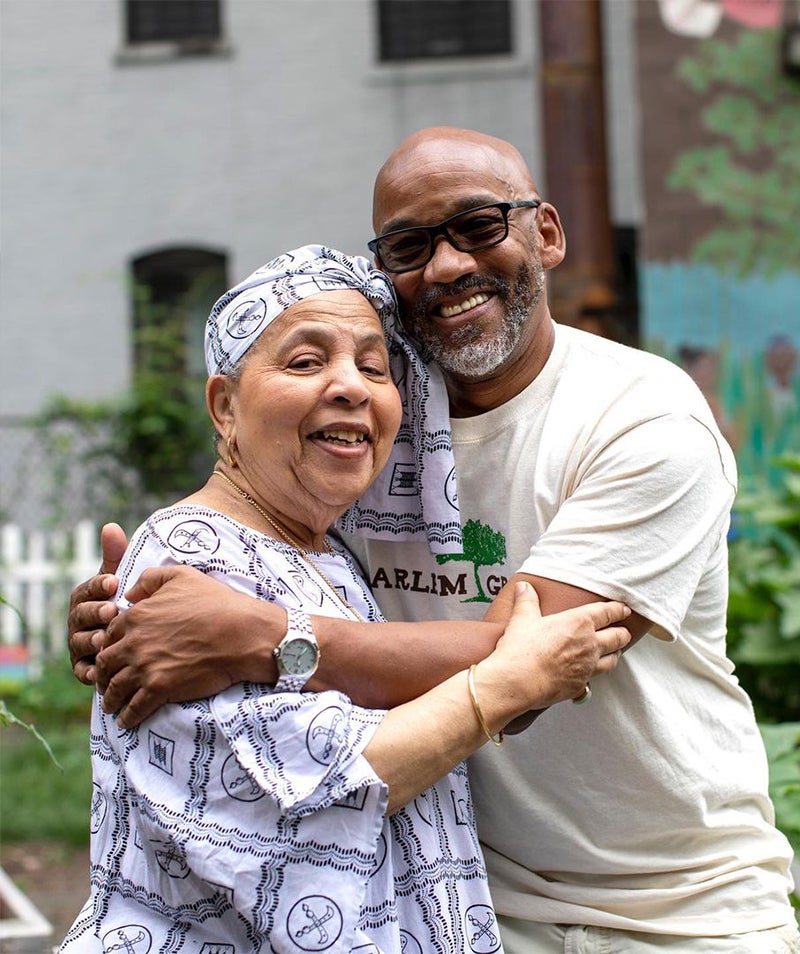 ---
Building Libraries With Harlem Grown
This past October, we began partnering with Harlem Grown , a remarkable organization serving the children of Harlem by offering resources, inspiration, and a safe place where they can just be kids. In partnership with Grandma's Place and supported by Humans of New York's fundraising efforts, Harlem Grown is now building twelve libraries on their urban farms across the community. To support this community-based organization, we are curating and stocking these libraries with a commitment of more than 10,000 books a year. It's imperative that children have access to stories that uplift, empower and inspire them to dream big. 
The organization aims to help young people, especially those that live in community homeless shelters, lead healthy and ambitious lives through mentorship education in urban farming, sustainability, and nutrition.
---
Expanding our Support for Hospital Book Mobiles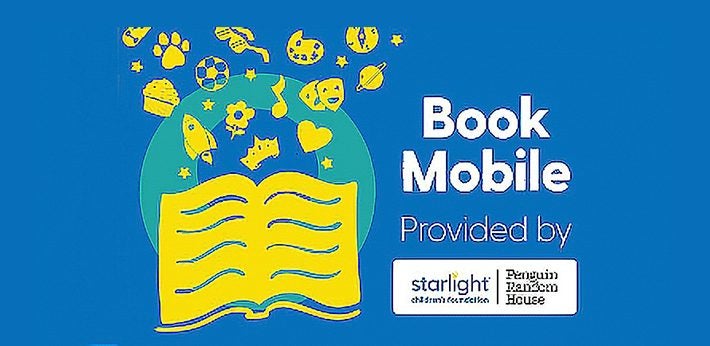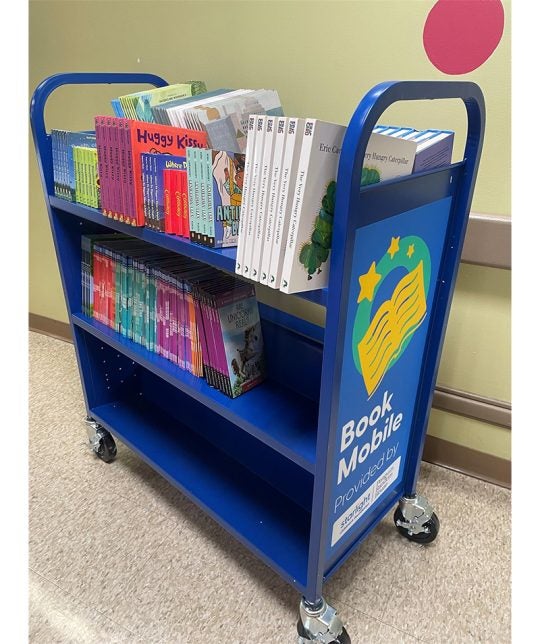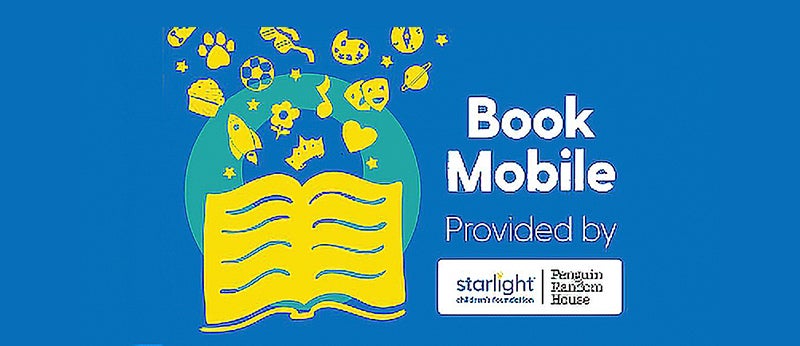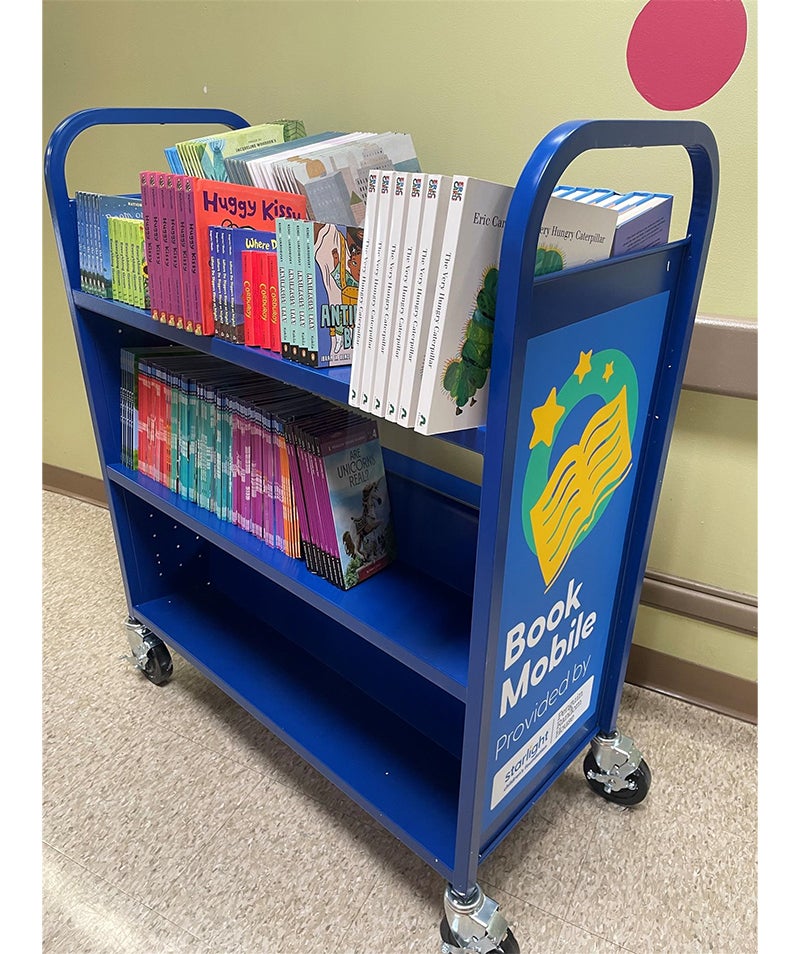 ---
Expanding our Support for Hospital Book Mobiles
An important part of our mission is to ensure that every child has access to reading. We are proud to support the Starlight Children's Foundation Book Mobile Program, which offers pediatric patients at local hospitals the chance to explore fictional worlds through books, for the past nine years. The program provides a necessary pastime for severely children throughout their hospital stays.
We initially supplied book mobile carts to The Children's Hospital at Montefiore in the Bronx, Beth Israel Medical Center in Manhattan, New York Presbyterian Morgan Stanley Children's Hospital in Manhattan and Harlem Hospital in Manhattan. We bolstered our support for the program by supplying book mobile carts to Richmond University Medical Center in Staten Island, Jamaica Hospital Medical Center in Queens, and the Brooklyn Hospital Center in Brooklyn; now impacting all five New York City buroughs. The carts are replenished annually with Penguin Random House children's books.
---
Joining the Third Year of Kellogg's Feeding Reading Program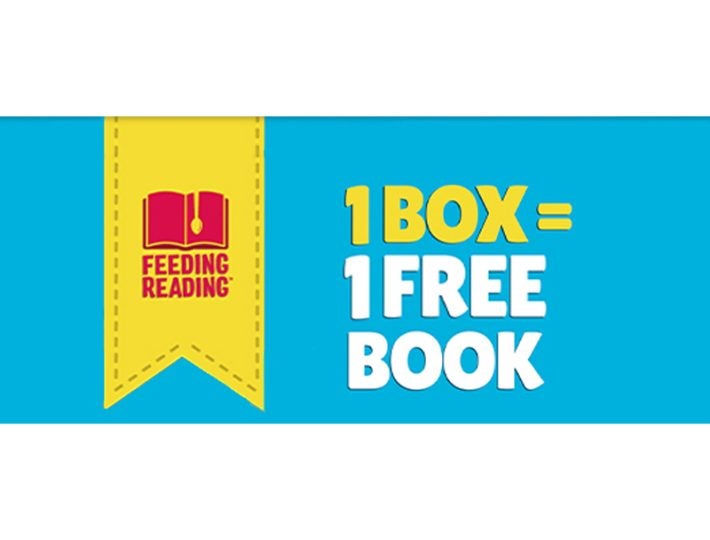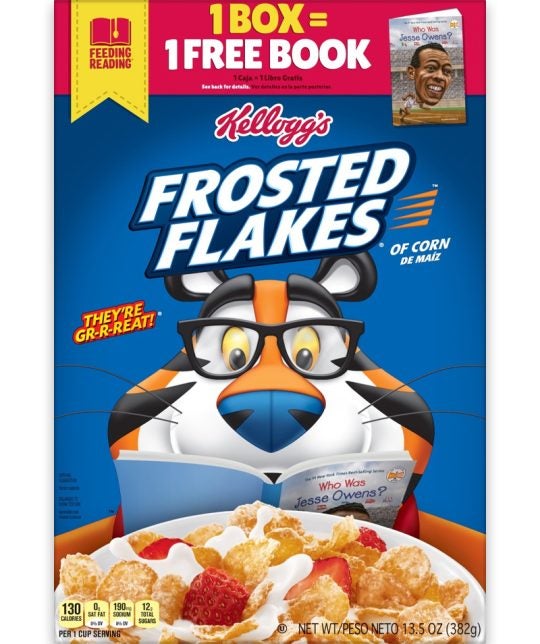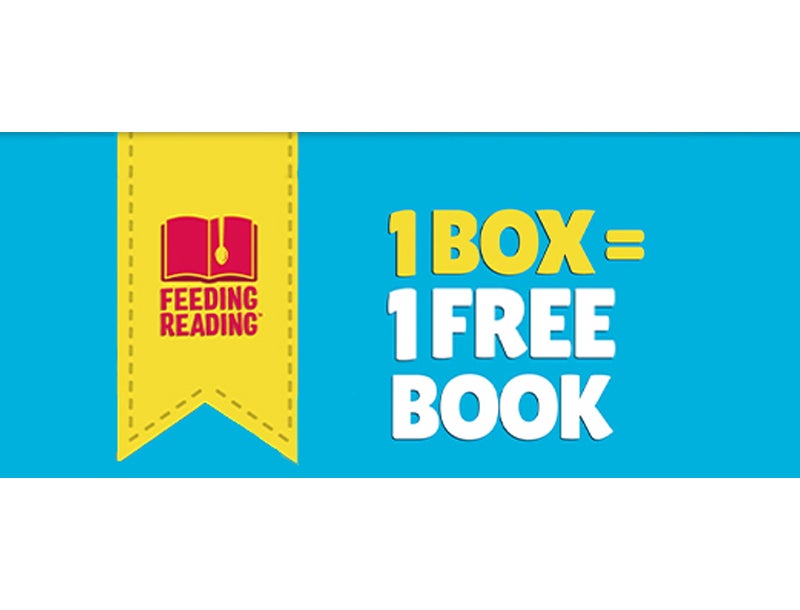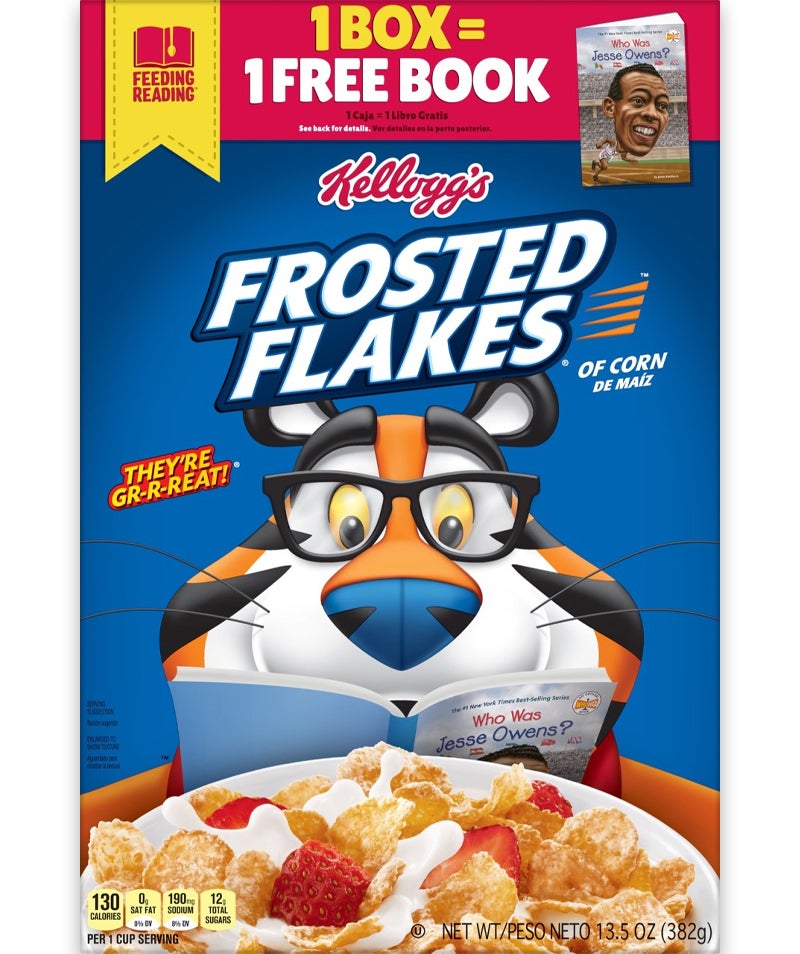 ---
Joining the Third Year of Kellogg's Feeding Reading Program
For the third year in a row, we partnered with the Kellogg Company to bring the Feeding Reading Program to students nationwide. The program was facilitated by our Special Markets team. Their partnership with Kellogg's Feeding Reading program allowed anyone who buys participating products to earn credits for a free Penguin Random House book. With 125 diverse books to choose from in the program, participants had the opportunity to redeem up to 6 books. 
The creative packaging included classic Penguin Random House literary characters such as the Berenstain Bears, Corduroy and The Very Hungry Caterpillar were featured on more than 100,000,000 Kellogg's products.