---
Our Commitments in Action
---
Donating Books to Communities in Need at a Time of Crisis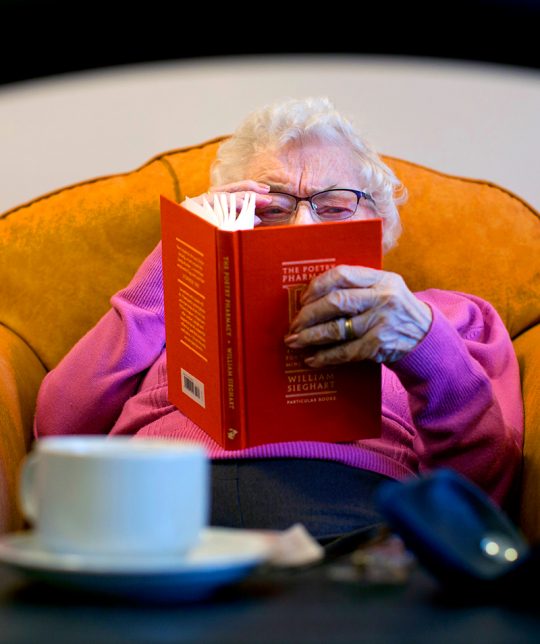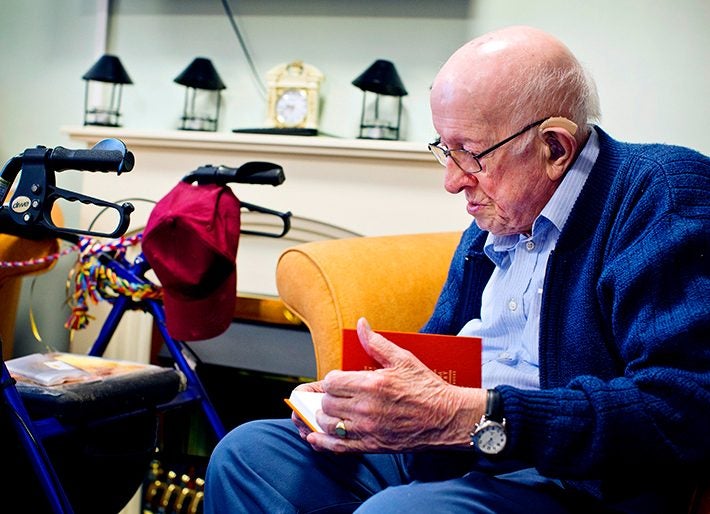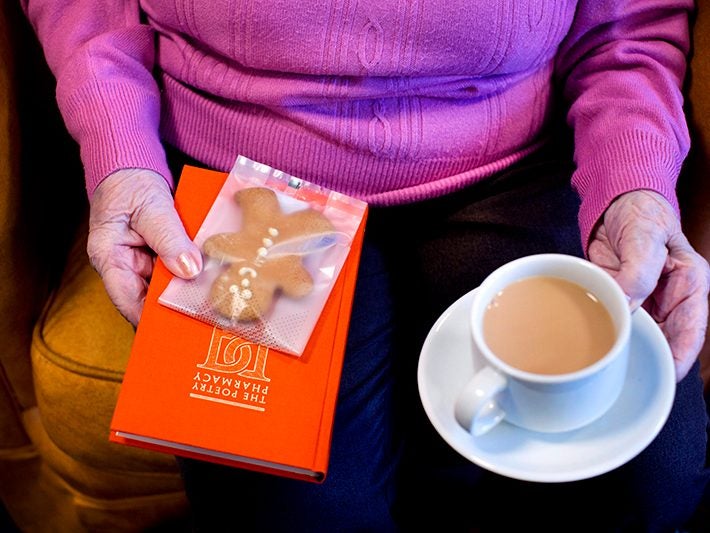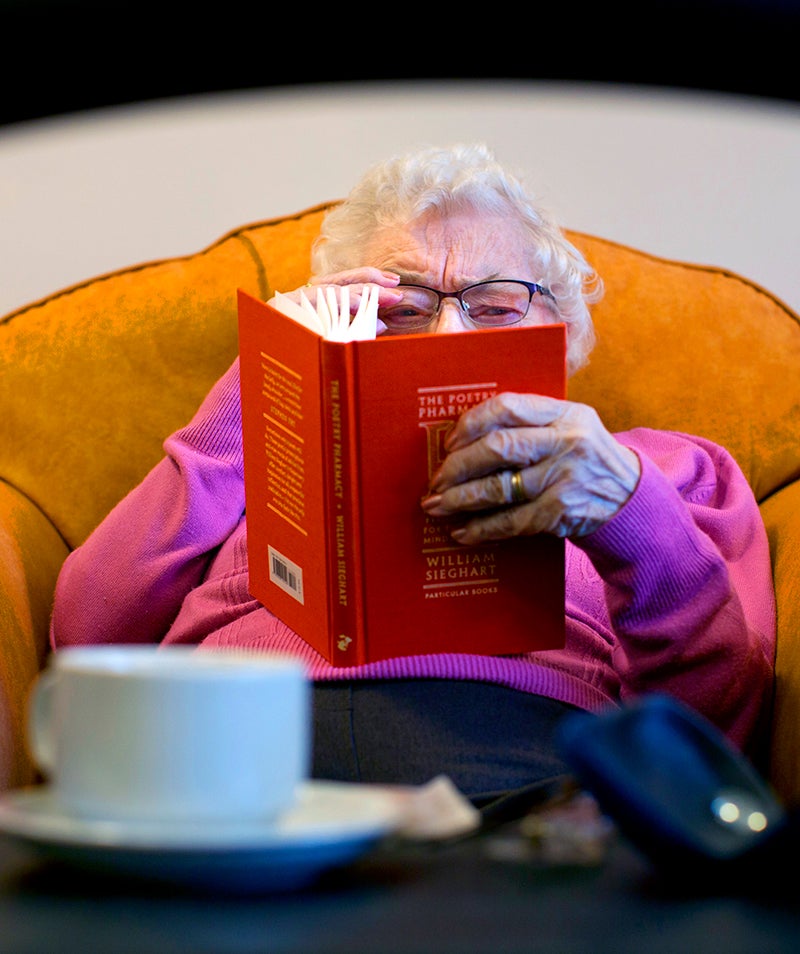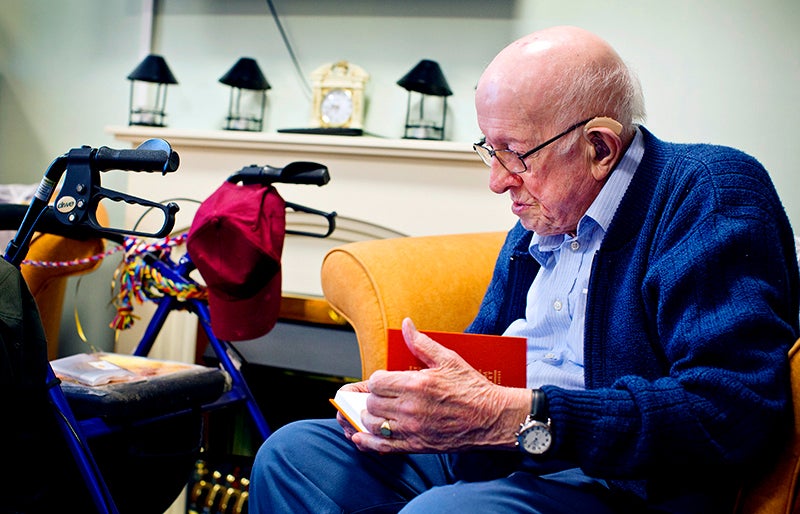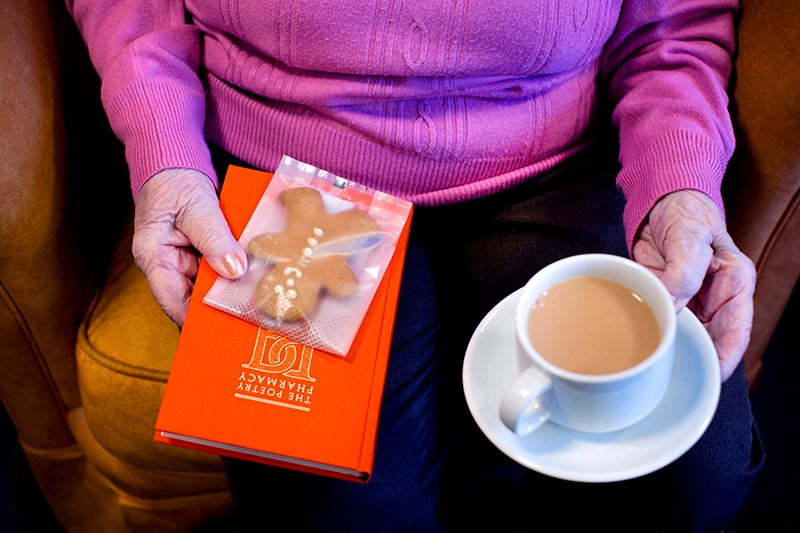 ---
Donating Books to Communities in Need at a Time of Crisis
We distributed free books to some of the communities most affected by the COVID-19 crisis, including families on low incomes and senior citizens facing isolation. By getting thousands of books into the hands of people who face particular hardship or distress during this challenging time, our aim was to provide mental stimulation, company, and comfort at a time when people need the power of books more than ever. We distributed books through a partnership with the community platform Neighbourly, which supports a national network of food banks and community causes that deliver food parcels to people's homes, as well as grassroots groups that support senior citizens. To learn more about how we teamed up with Neighbourly to offer relief and escapism in challenging times, click here.
16.7 Million
BOOKS DONATED
---
Penguin Random House U.S. has donated more than 16.7 million books since 2014, the company's first full year as PRH.
---
Penguin Random House U.K. donated £60,000 to the Book Trade Charity fundraiser to support booksellers in the U.K. and Ireland experiencing hardship due to COVID-19.
---
DK U.S. Donates More Than 3,000 Books During Lockdown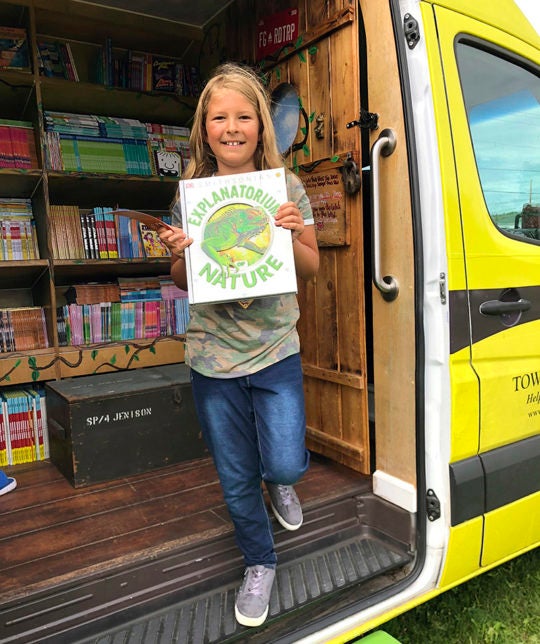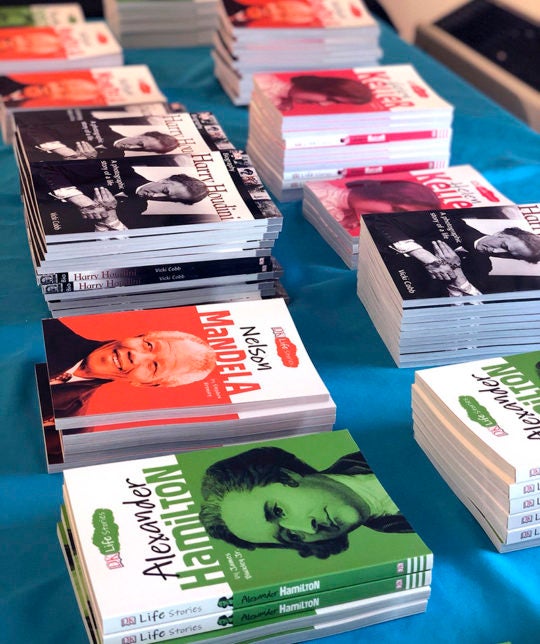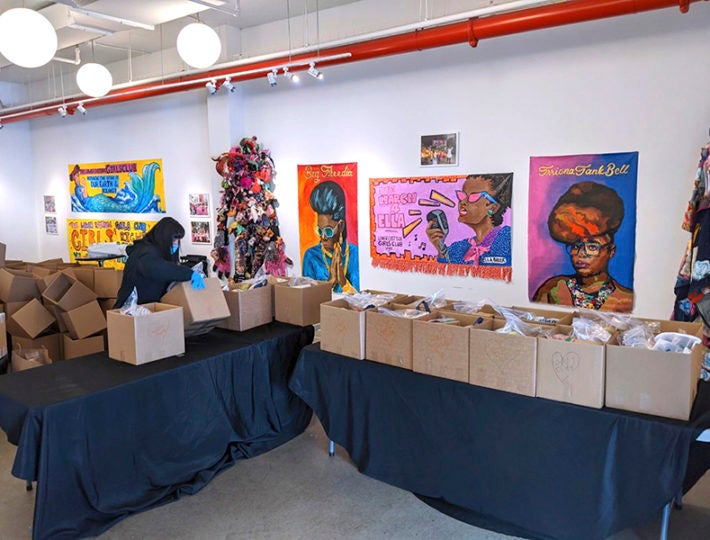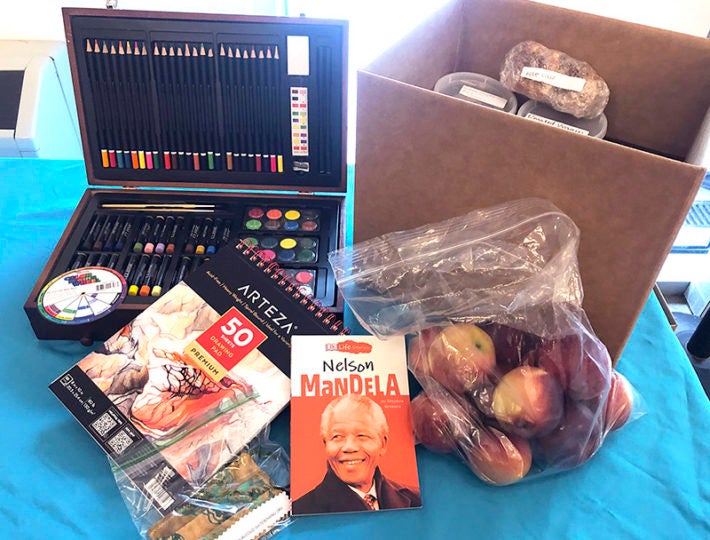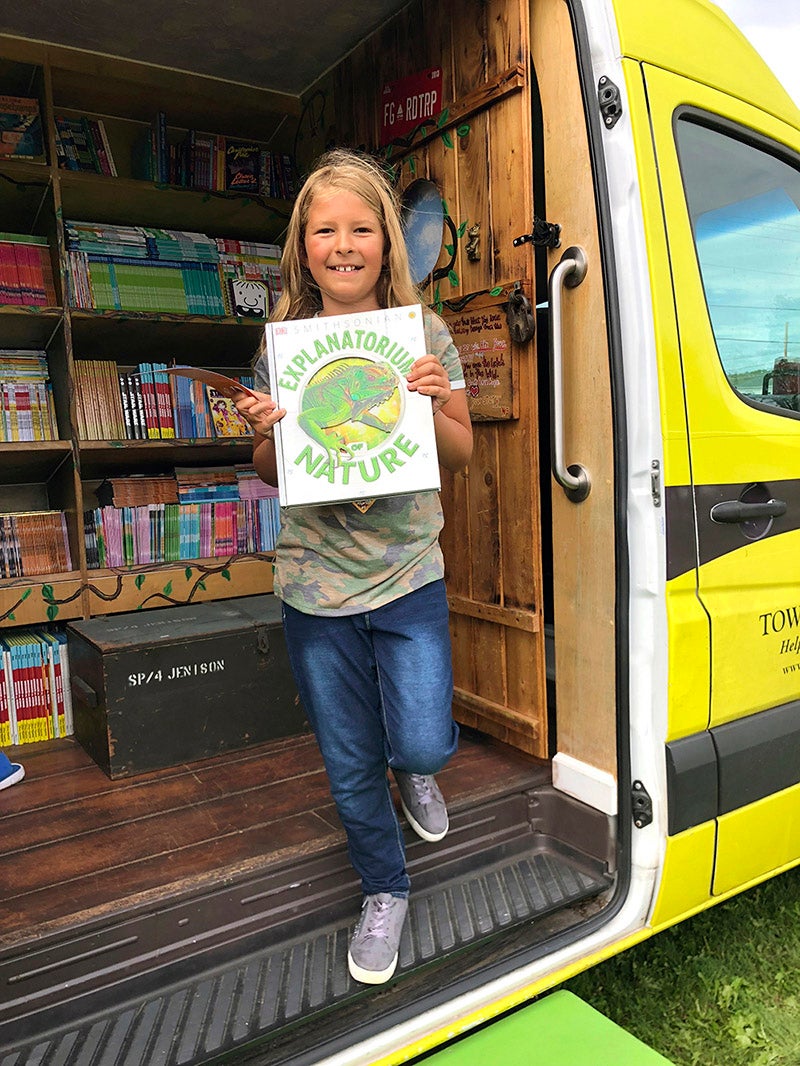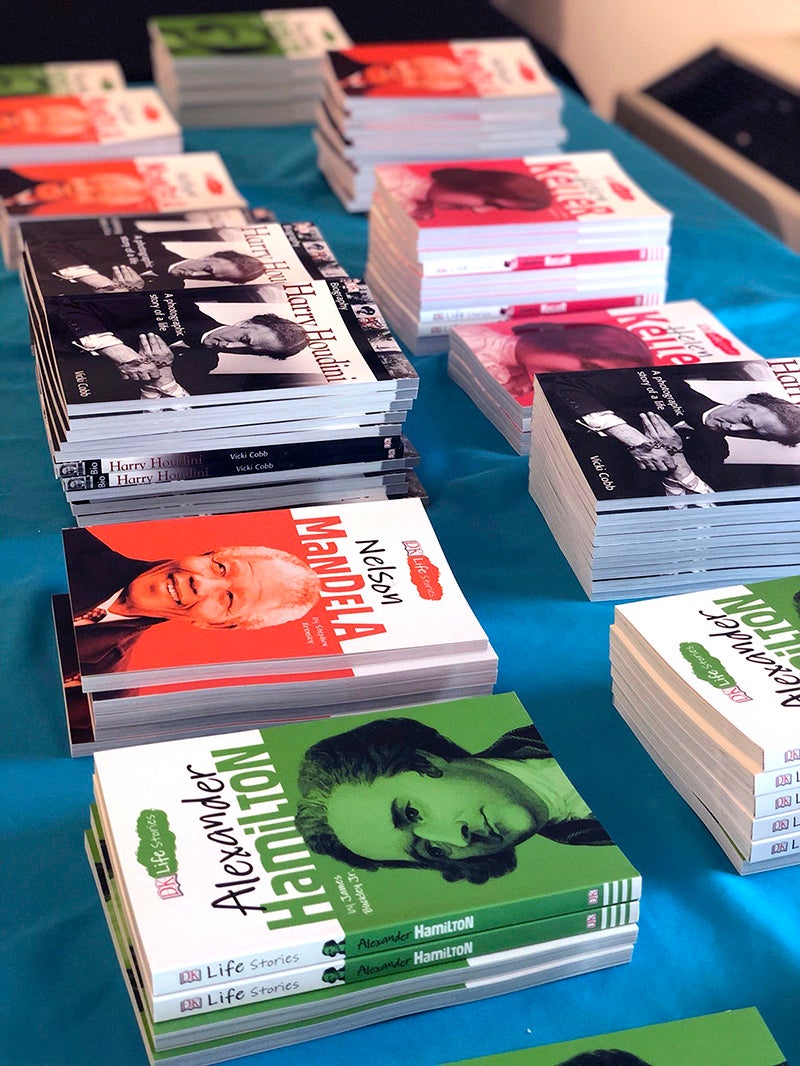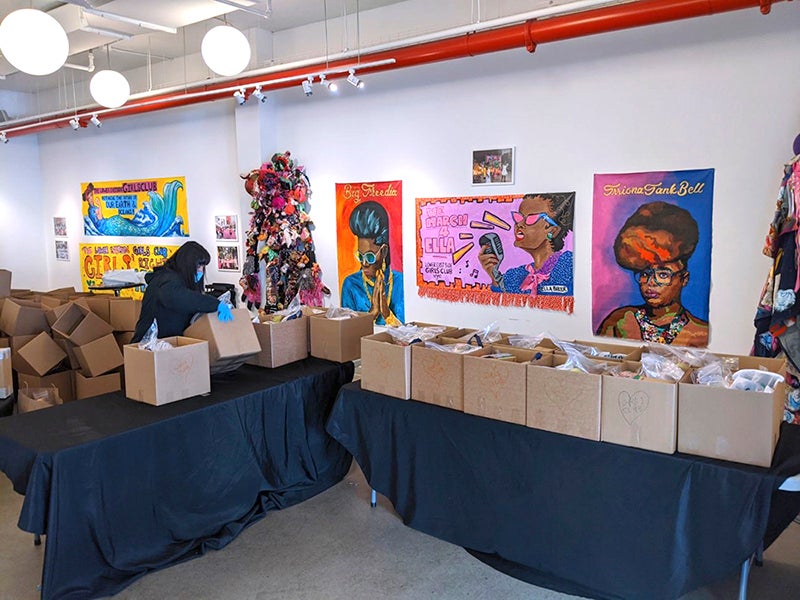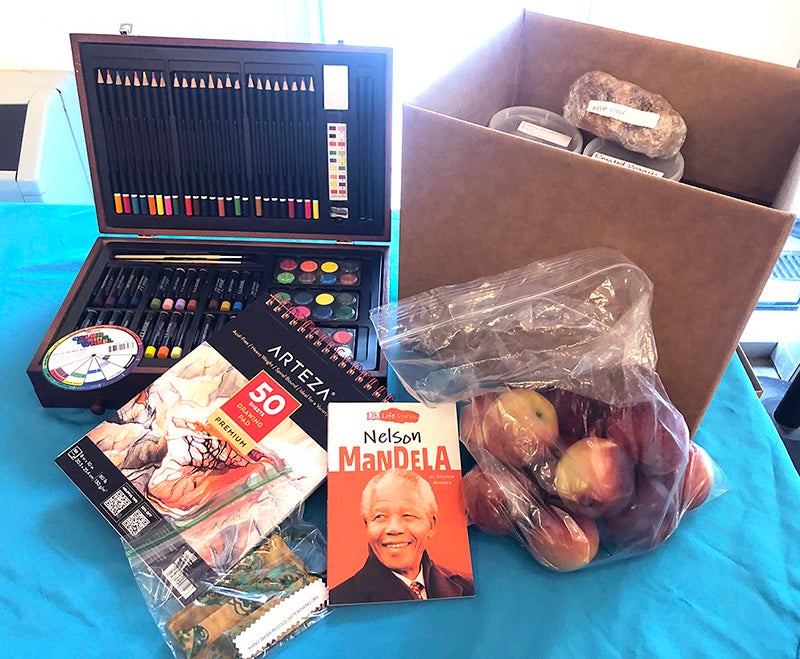 ---
DK U.S. Donates More Than 3,000 Books During Lockdown
Nurturing curiosity and supporting causes is a top priority for DK colleagues, and the U.S. team has made several book donations to organizations that promote literacy and serve a crucial role during the COVID-19 outbreak. We donated 2,000 books to First Book to support children affected by U.S. school closures, and gave 300 books to Bess the Book Bus, a Florida-based mobile literacy outreach, to be distributed across the country. Having recently visited the Lower East Side Girls Club, which helps girls and young women on the Lower East Side of New York City, we provided books to be included in care packages for members who may have lost their safe spaces because of the pandemic.
DK also supported two nonprofits in California. To encourage science education, we donated STEM-related titles to Community Resources for Science, which serves schools in low-income communities, and donated more than 500 books to Project Books and Blankies, which provides books to shelters, literacy and after-school programs, classrooms, libraries, and more.
---
Equipping Young People for the Future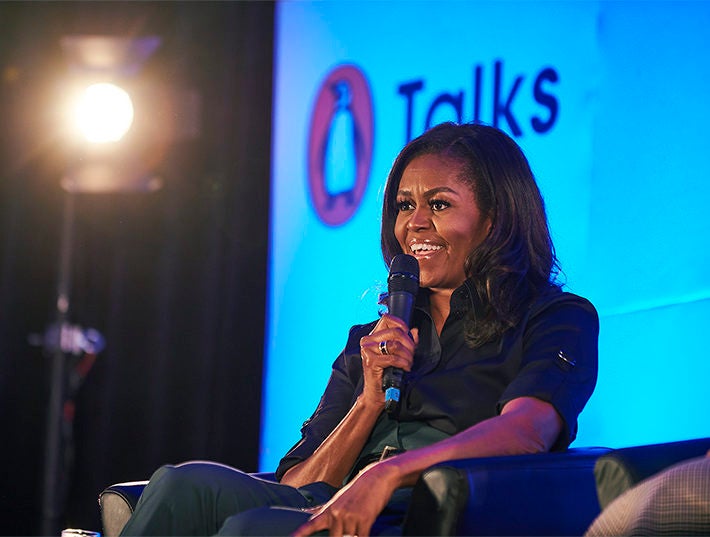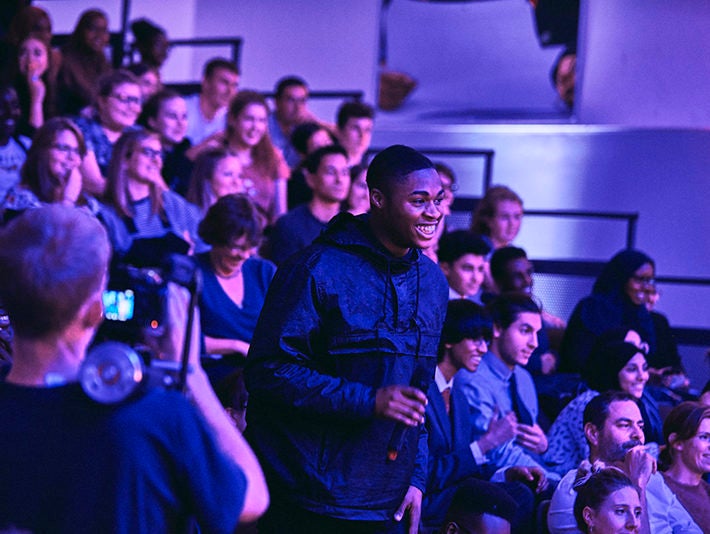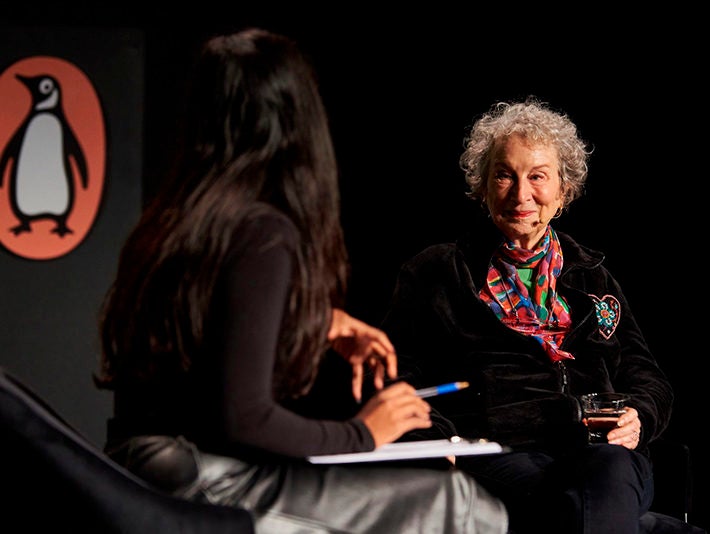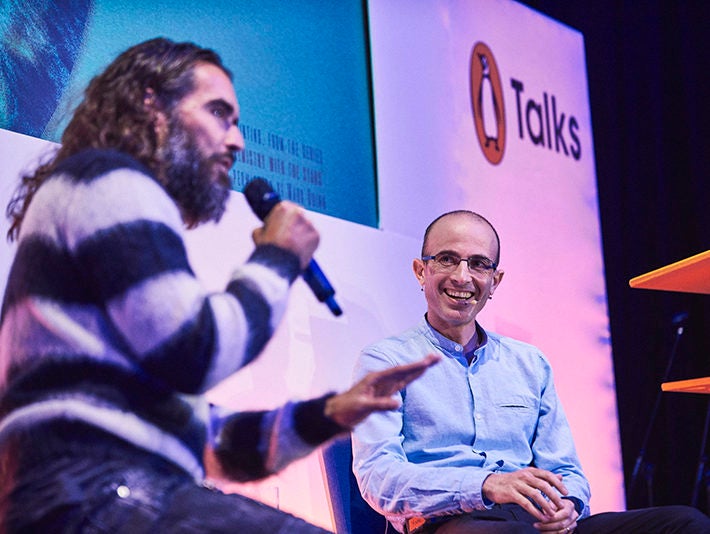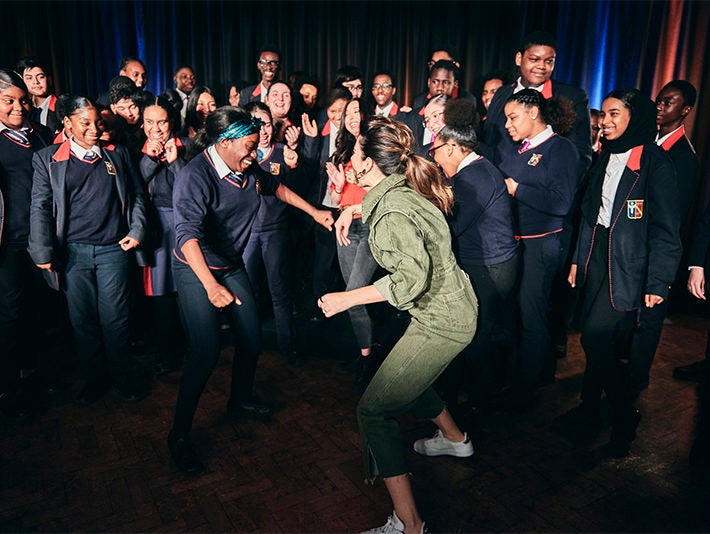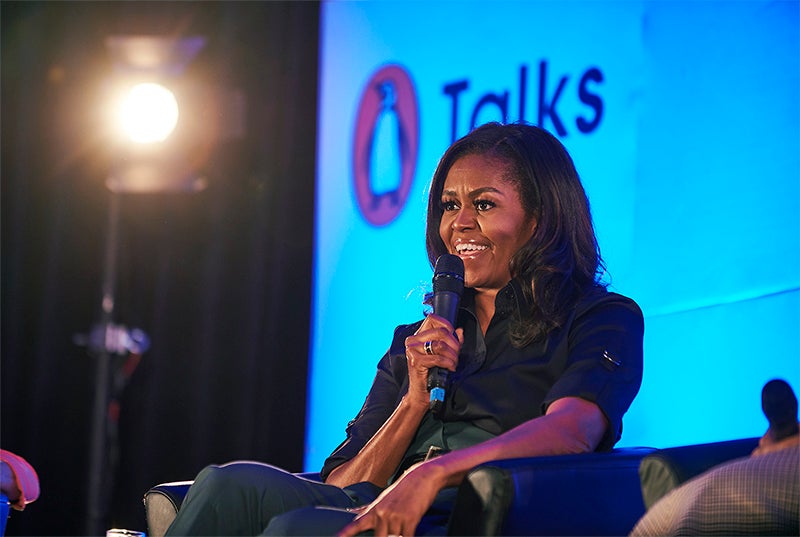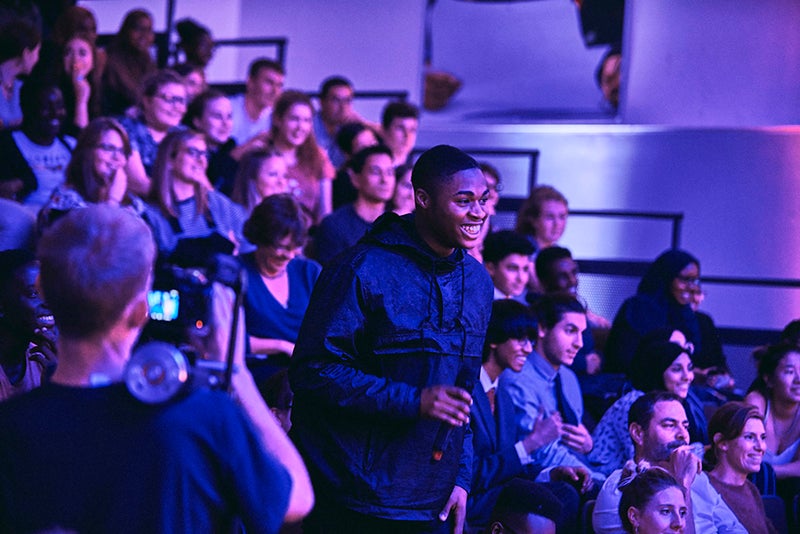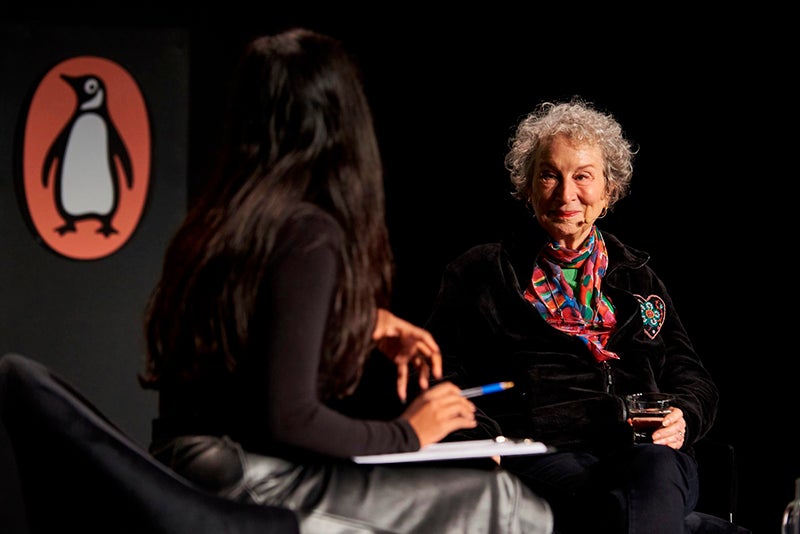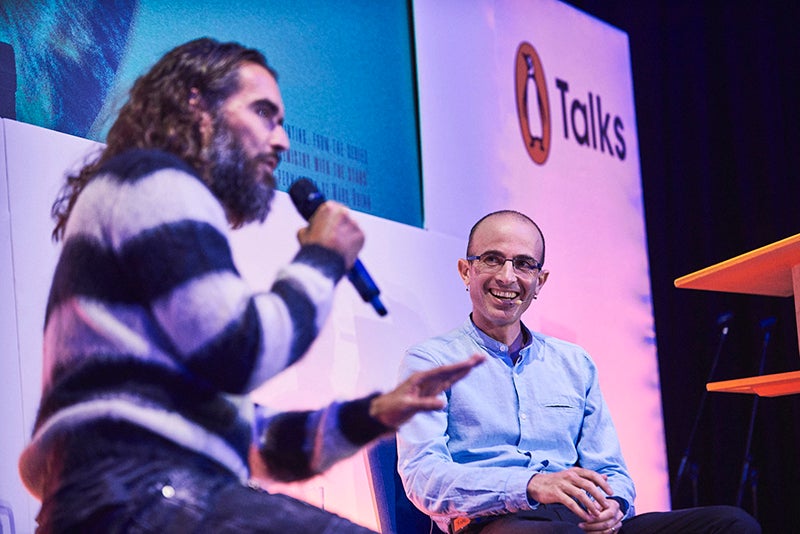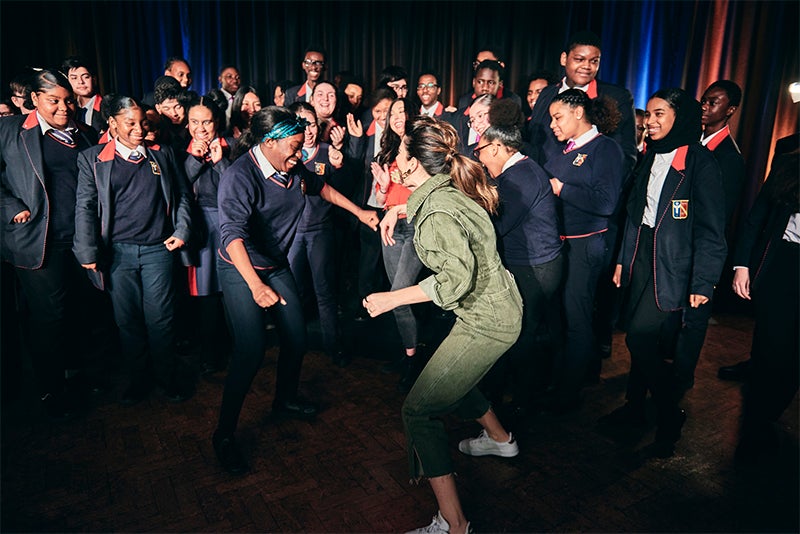 ---
Equipping Young People for the Future
Penguin Talks is a program of free creative talks for young people across the U.K. and Ireland. Attendees are given the opportunity to hear from and ask questions to a world-renowned thinker, writer, or influential figure from our family of authors. Held in local schools, Penguin Talks is meant to help equip students by introducing them to new ideas and perspectives. Each Penguin Talk is published in full online, together with free curriculum-based resources for teachers, in order to enable young people in classrooms to engage with the themes and issues discussed. Former Penguin Talks have included Michelle Obama speaking on the power of education and self-belief, Yuval Noah Harari on the future of the world of work, and Margaret Atwood on protest and activism. To learn more about the program, click here.
---
Expanding Global Access to Books with Save the Children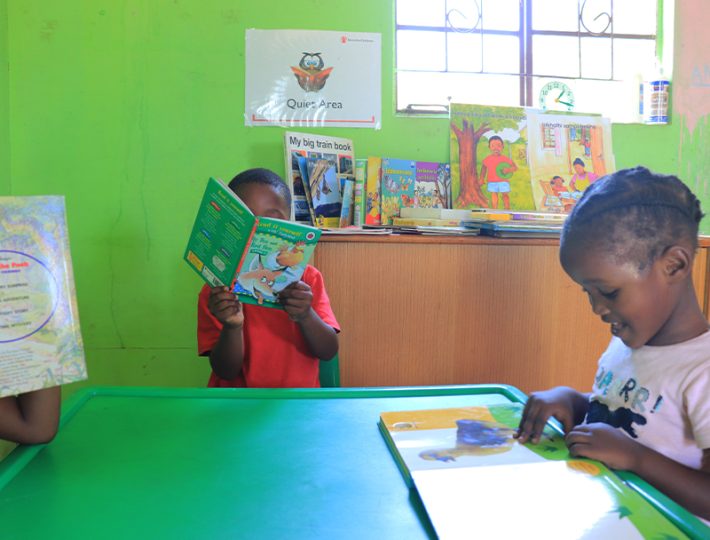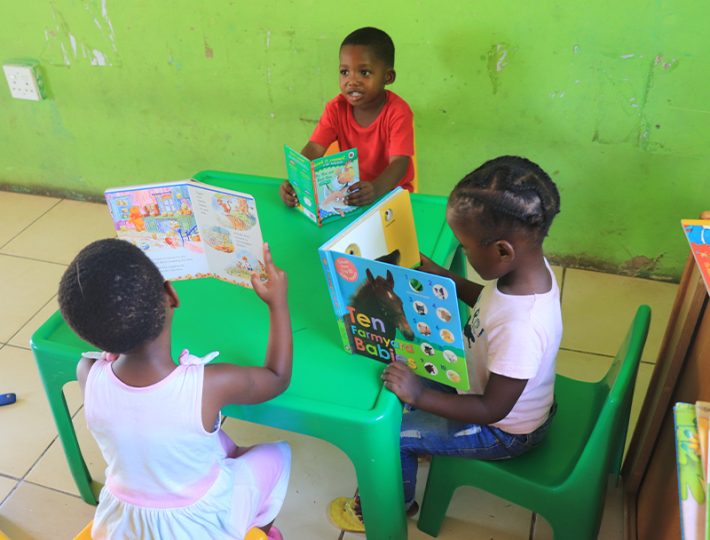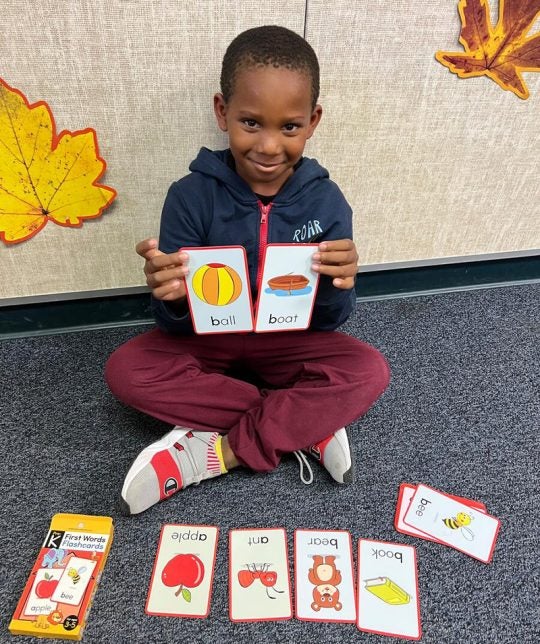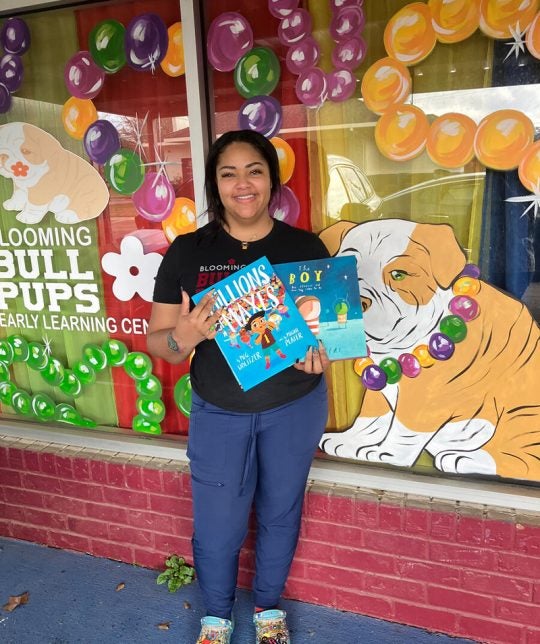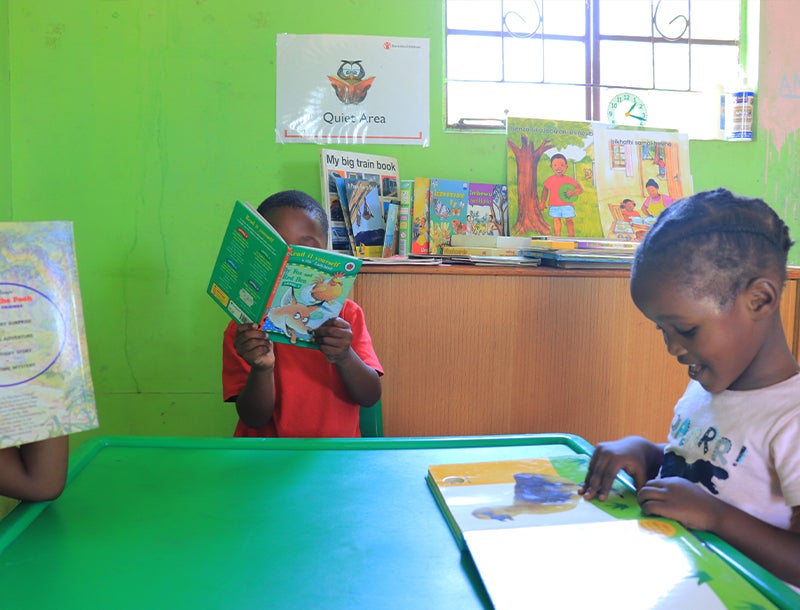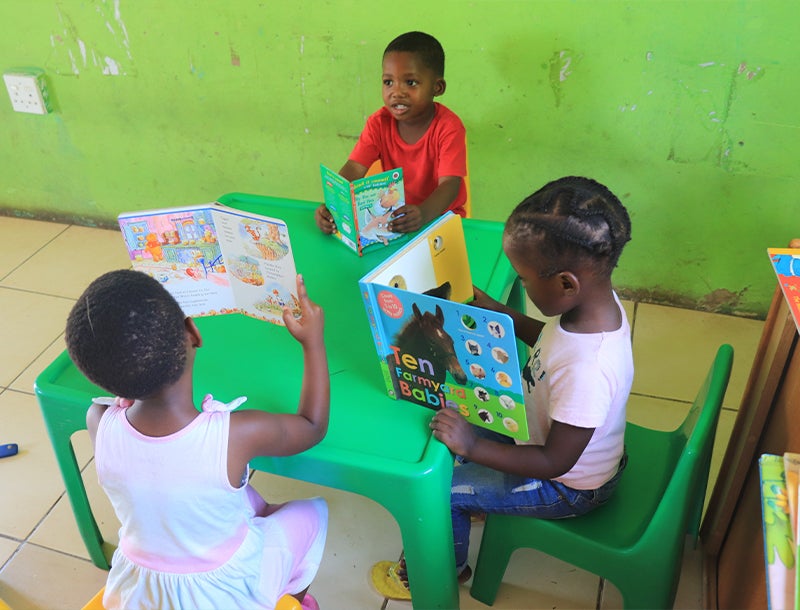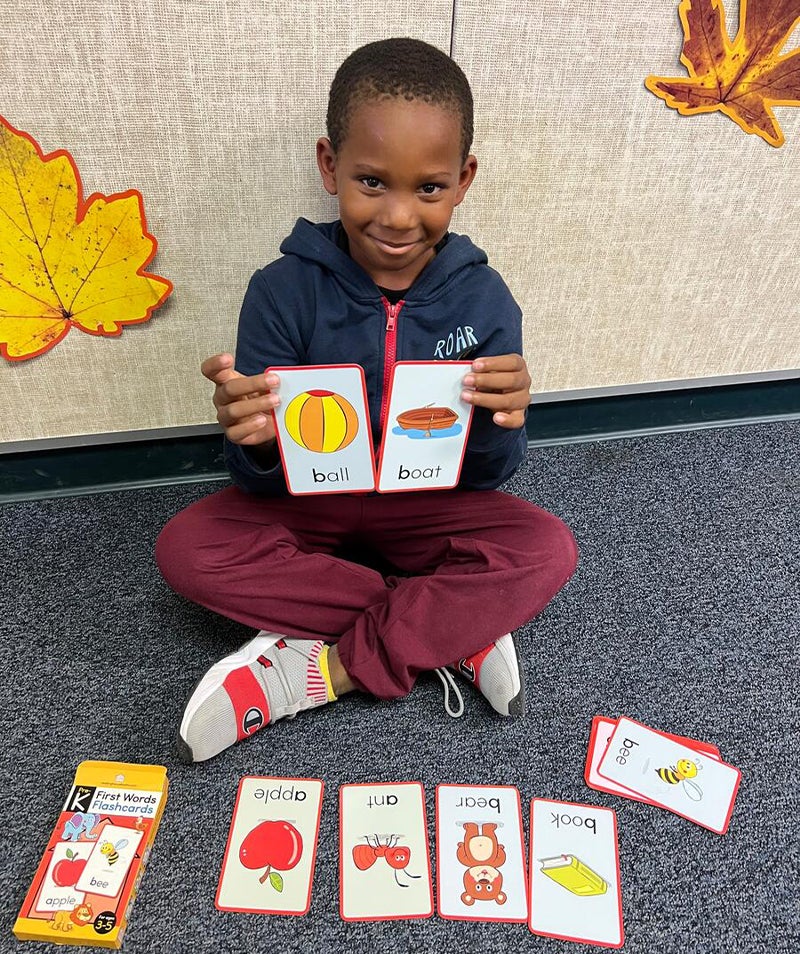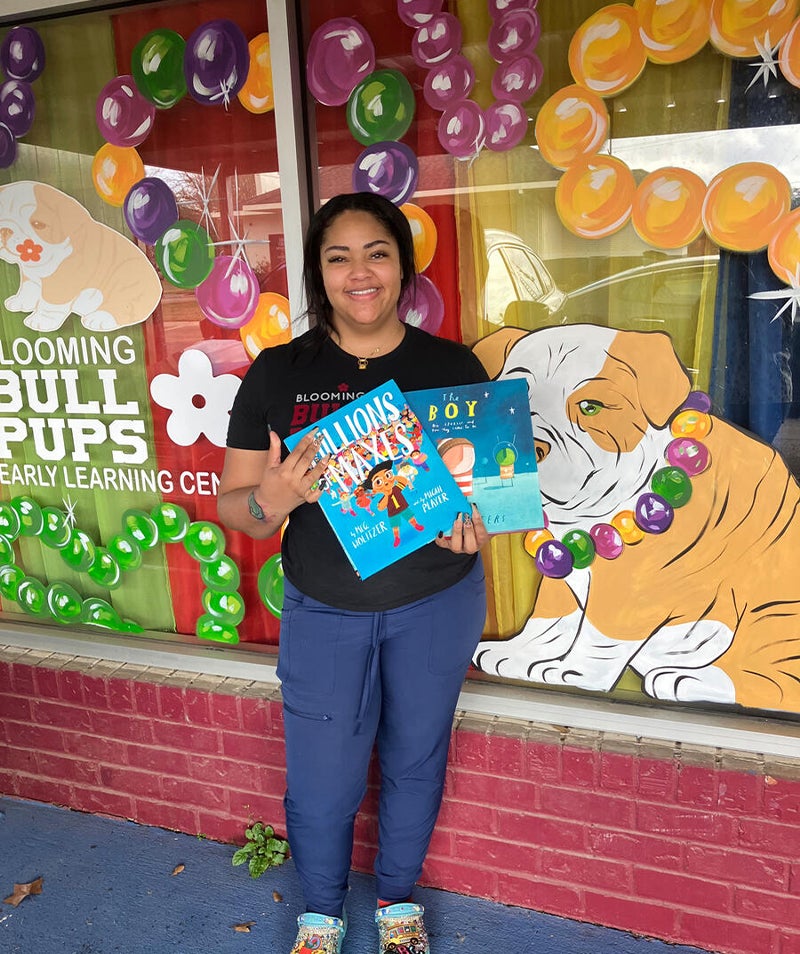 ---
Expanding Global Access to Books with Save the Children
In the face of educational disruptions following the pandemic and the mounting book banning crisis, Penguin Random House announced an unprecedented book donation to long-standing partner Save the Children to help spread the joy of reading to kids everywhere. The historic donation is the largest global book donation in Save the Children's history and will provide more than one million books to children across the globe over three years.
According to UNESCO, 244 million children did not attend school in 2022—and by 2030, the organization predicts that 20% of young people and 30% of adults will be unable to read. Penguin Random House's partnership with Save the Children helps combat this global education crisis by providing age-appropriate books that support kids' literacy skill development and ensure they have opportunities to learn both inside their schools and within their communities.
From accelerated learning for out-of-school children to school-based reading clubs run by trained volunteers, Save the Children programs that have been or will be supported by Penguin Random House's book donation so far include:
'Early Steps to School Success', which provides early childhood development services to children ages 0-5 and their families in under-resourced communities, and Head Start programs across rural America
Indigenous-led literacy initiatives in communities across Canada
Safe spaces where children and families participate in educational activities, play games and receive support for physical or mental health concerns in Jiangna Township, China
Elementary schools in four regions of Germany, including Berlin and Brandenburg
Inclusive learning environments in India, including, but not limited to, school libraries, district education and training facilities, mobile learning centers and evening education support centers for young adults
Early childhood centers in Mexico City
Early childhood development centers in a South African province damaged by severe flooding in 2022
Primary schools within low income-communities across the U.K., including England and Wales, as well as in partnership with a local book project in rural Scotland
To learn more about the partnership, click here.
---
Freedom of Expression Week
---
Freedom of Expression Week
For "Freedom of Expression Week" in May 2022 in Germany, we released a widely-shared video online featuring statements from our authors regarding the importance of freedom of expression. Authors Aslı Erdoğan, Hadija Haruna-Oelker, Wladimir Kaminer, Ute Krause, Salman Rushdie, and Michail Schischkin also shared their perspectives on the ongoing conflict in Ukraine. 
---
Celebrating International Literacy Day in 2022 With Worldreader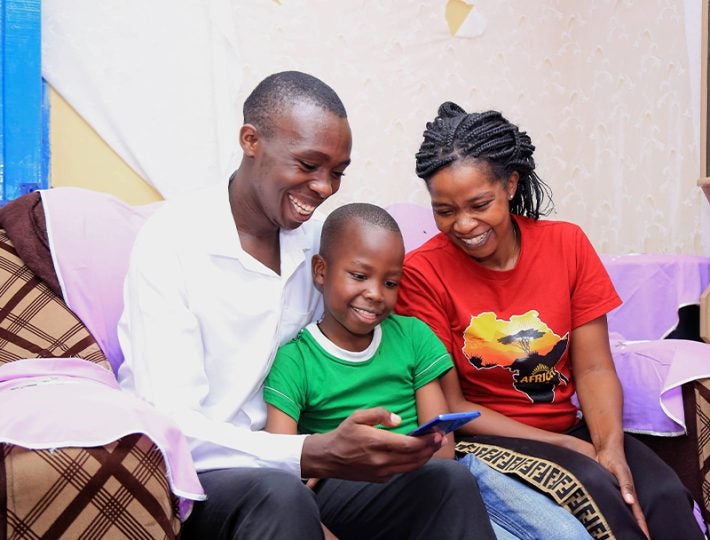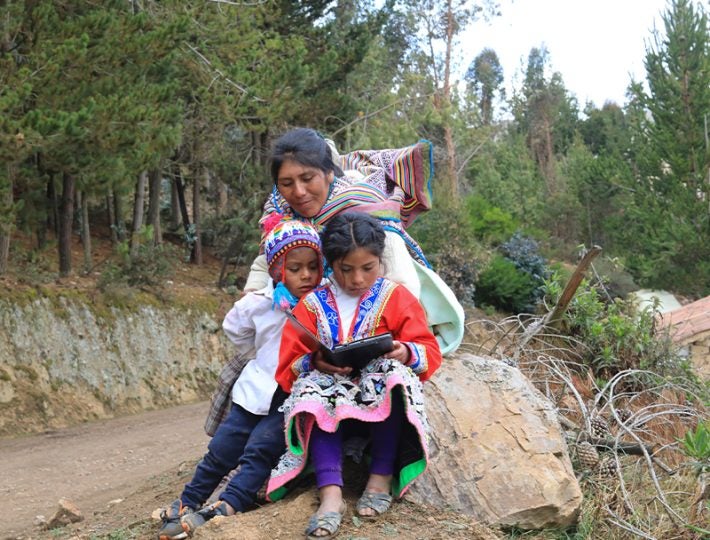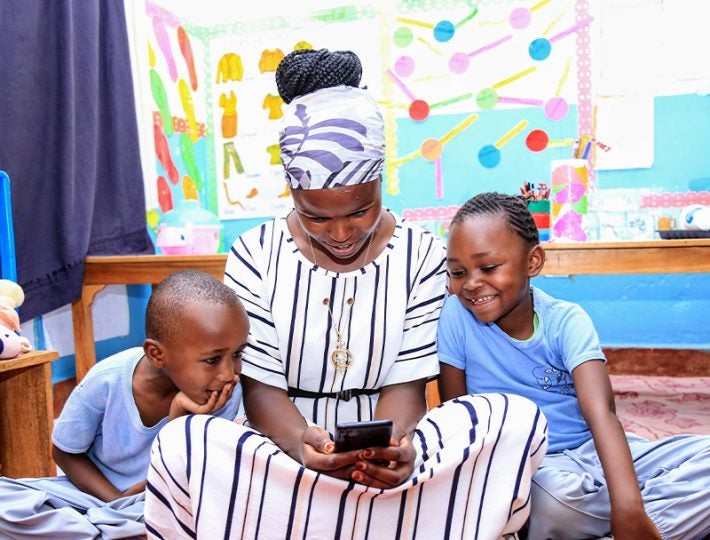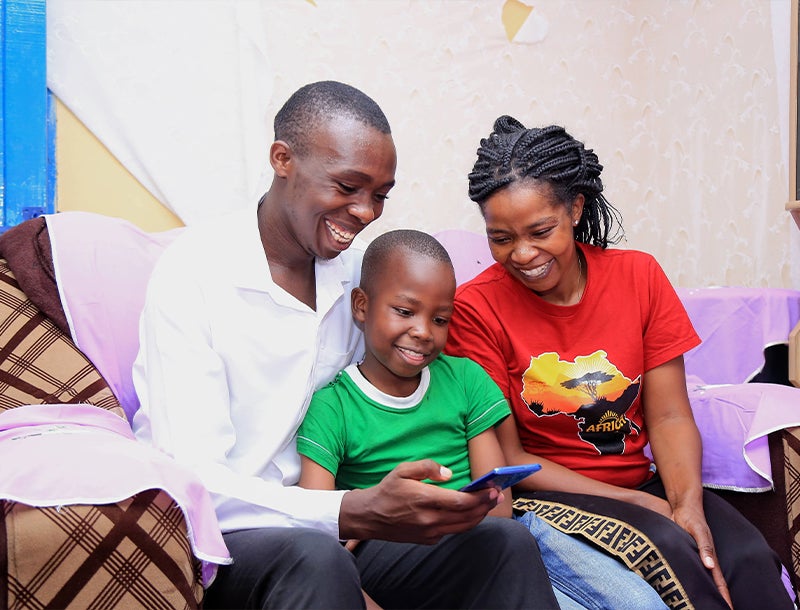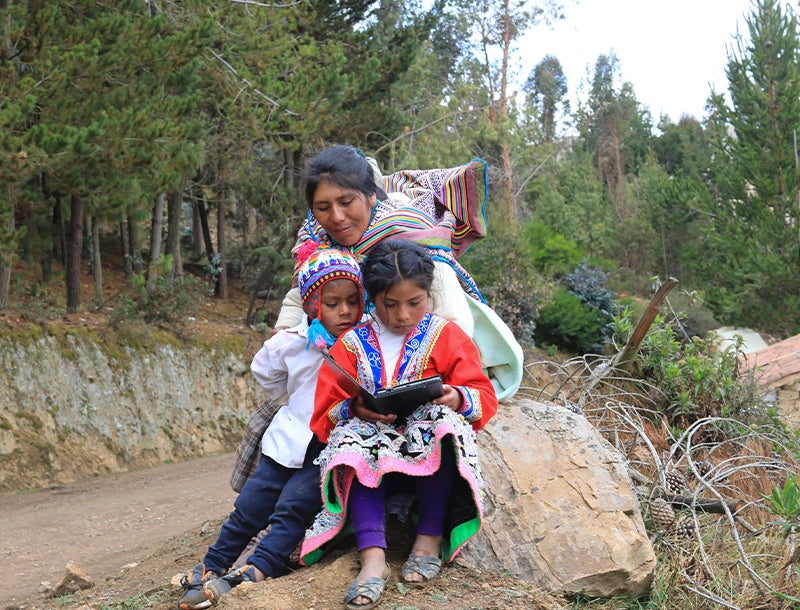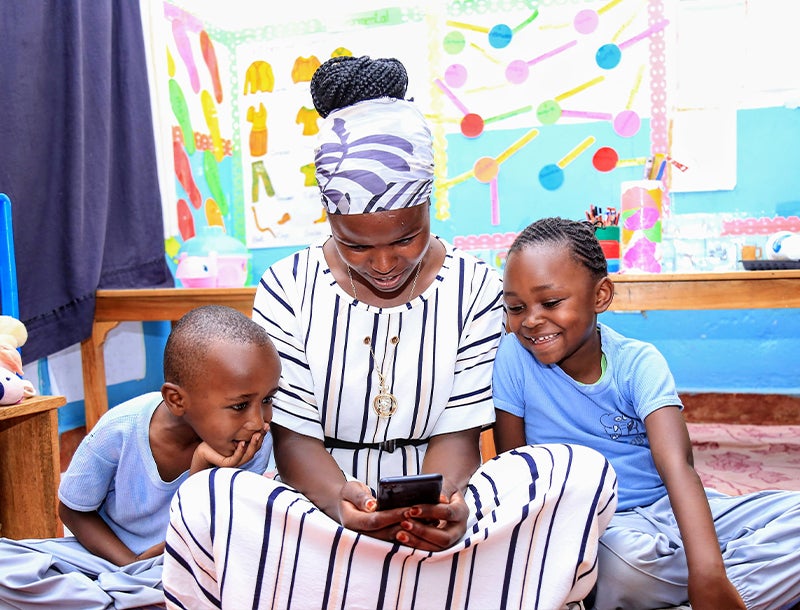 ---
Celebrating International Literacy Day in 2022 With Worldreader
To celebrate International Literacy Day, we teamed up again with our longstanding partner, Worldreader, to help promote literacy and the joy of reading around the world. With every book purchased on our website, we donated $1 to Worldreader, up to $10K.
Reading is the foundation of all learning, yet millions of children around the world lack basic literacy skills – and their communities lack the support they need to help them. The pandemic has only exacerbated disparities when it comes to access to reading materials and resources.
Worldreader works to champion digital reading in under-resourced communities. Working with partners globally, the nonprofit provides the tools, training, and resources communities need to help children experience the love of reading anytime, anywhere while developing foundational literacy and life skills. Since 2010, Worldreader has reached over 20 million readers in more than 100 countries.
Over the years, we have donated hundreds of thousands of e-books to Worldreader to help millions of children read around the world. We are committed to advancing literacy, especially in communities where there are not many books and resources available. Together, Penguin Random House and Worldreader help create a world where everyone is a reader.
In these pictures, children and their families bond over reading in Peru and Kenya, learning and growing together while they explore the Worldreader library at their fingertips.
---
Stocking Classroom Shelves with Jays Care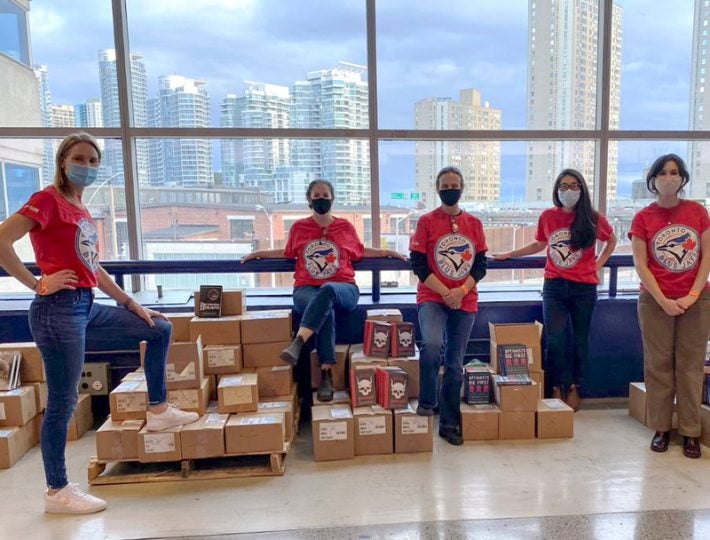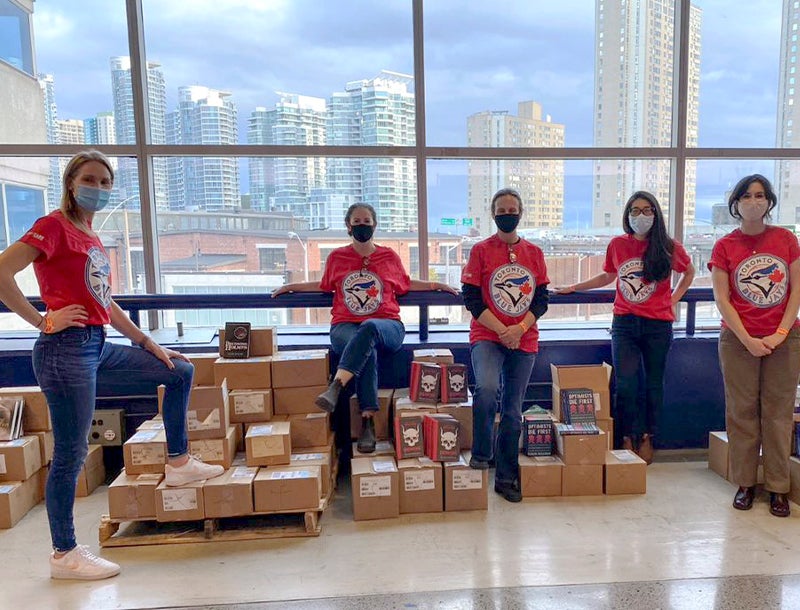 ---
Stocking Classroom Shelves with Jays Care
In Canada, we are proud to take part in Turn the Page, a multi-day event run in partnership with First Book Canada and Jays Care, the charitable arm of the Toronto Blue Jays baseball team. In December 2021, volunteers, including PRH Canada staff, put over 100,000 new books in the hands of over 400 educators for their students.
---
Book Donations for Hospitals & Prisons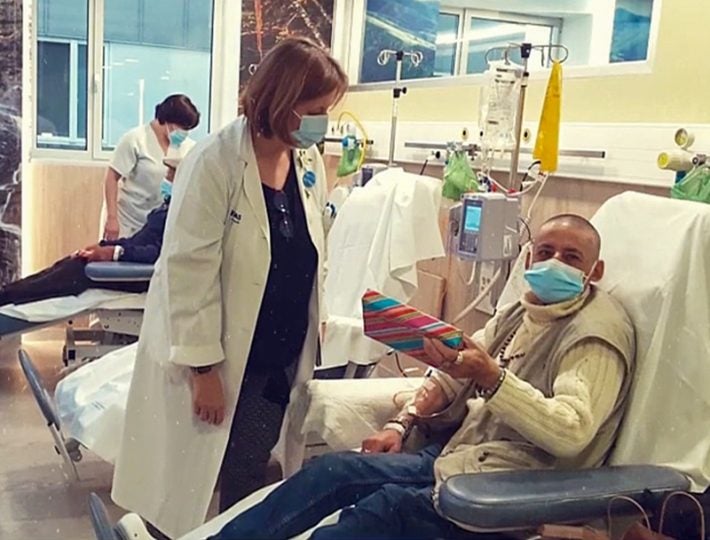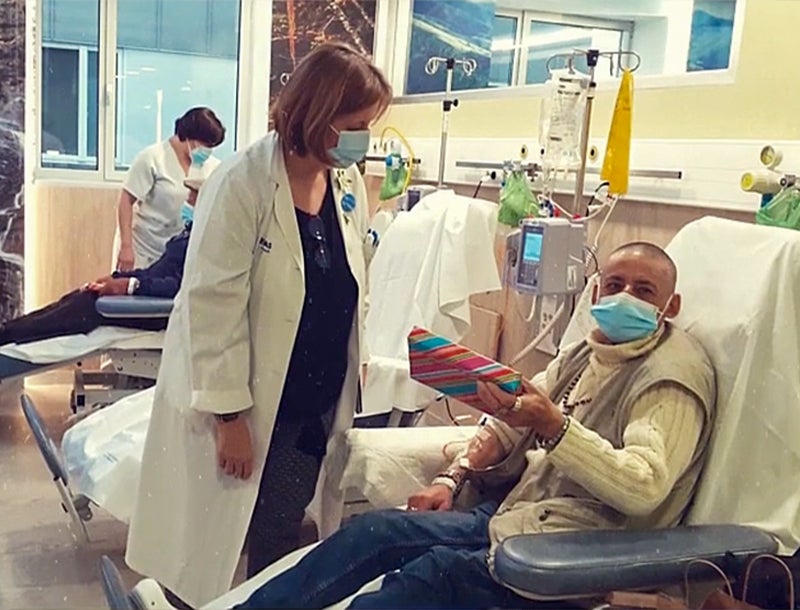 ---
Book Donations for Hospitals & Prisons
To celebrate World Book Day in Spain on April 23, 2021, we donated more than 8,000 books for adults and children at 52 hospitals and 15 prisons throughout the country. More than 230 authors from around the world participated in the initiative by transferring the rights to their work so the large-scale donation was possible.