---
Diversity,
Equity & Inclusion
We seek to bring people together by amplifying storytelling and diverse voices, not only in the books and in the authors we publish, but also within our company, by ensuring an equitable and inclusive home where all are welcome and where every person is empowered to be themselves and to share their perspectives.
---
Our Commitments in Action
---
Our Approach to Diversity, Equity & Inclusion
---
Our Approach to Diversity, Equity & Inclusion
As Penguin Random House, we hold a collective belief that diverse voices need to be elevated and heard. Externally, we are committed to using our platform to amplify an even broader range of voices. Internally, we are working to build an equitable, inclusive, and psychologically safe work environment for all employees.
We are guided by five core pillars that shape our DE&I efforts across the business.
Leadership Investment in DE&I: Effective leadership is at the core of systemic change and we are investing in that change through unconscious bias, antiracism, and inclusivity training. We hold leaders accountable for implementing our s DE&I vision, setting goals, achieving results, and being role models.
Diversity & Representation: We are committed to making our employee population more representative of our society by ensuring that attraction, sourcing, and recruitment is done through a DE&I lens.
Career Growth: Diversity, equity and inclusion is crucial to the development of all employees to ensure they are prepared, supported, and well-situated in how to advocate for their career paths. We integrate DE&I into talent development, performance management, advancement, and retention efforts.
Psychological Safety and Belonging: We seek to create a more psychologically safe, inclusive environment that allows employees to bring their full selves to work and voice their ideas and opinions openly.
Content & Marketplace: We are committed to increasing the number of books we publish, promote, and sell by people of color with the ultimate goal of publishing books that reflect the world we live in.
While these pillars have advanced our progress in establishing more inclusive business practices, there is still much more important work to do. Together with our Diversity, Equity & Inclusion Councils, Employee Resource Groups, and leadership teams, we will continue our ongoing and evolving plan for action to achieve our aspiration of creating a more equitable company and publishing community.
Sponsor
OF THE BLACK CREATIVES FUND
---
Penguin Random House U.S. expanded its partnership with We Need Diverse Books to create the Black Creatives Fund, which will encourage and amplify the work of Black writers who are seeking publication, to bring more Black voices and stories to the world.
---
Diversity, Equity, and Inclusion U.S. Report 2022-2023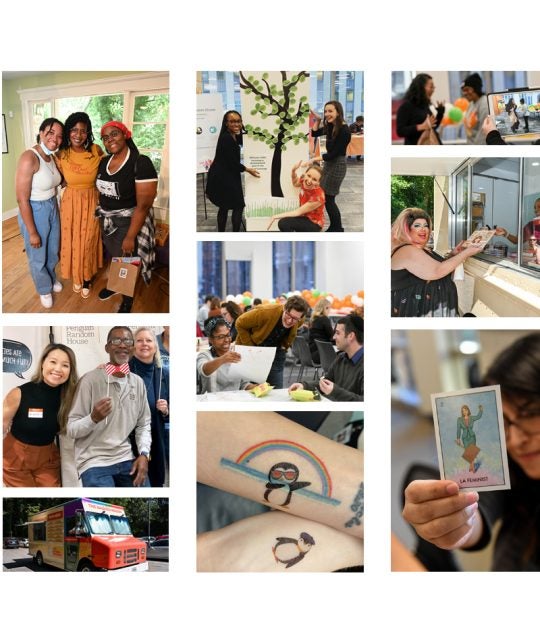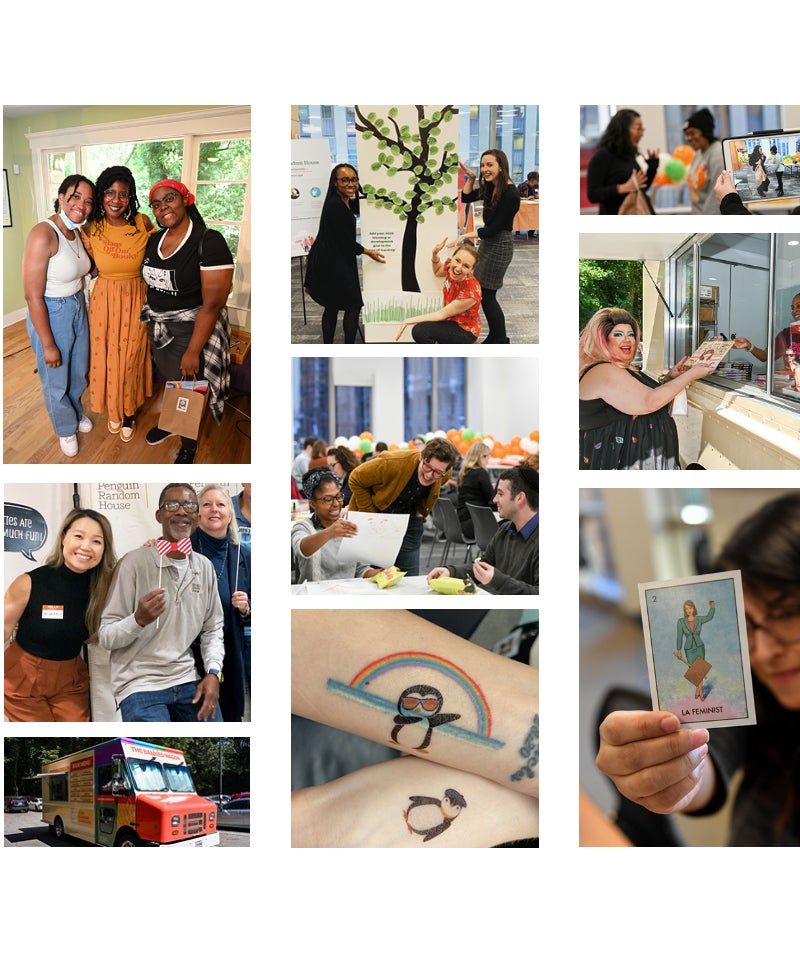 ---
Diversity, Equity, and Inclusion U.S. Report 2022-2023
At Penguin Random House, we work to incorporate DEI into the DNA of every aspect of our company culture. Our DEI Values guide us as we continue our efforts to build a more inclusive and equitable culture for our employees, creators and partners. In this report, we reflect on our work throughout the past two years, while also looking ahead to all that's yet to come.
---
Supporting Indigenous Future Professionals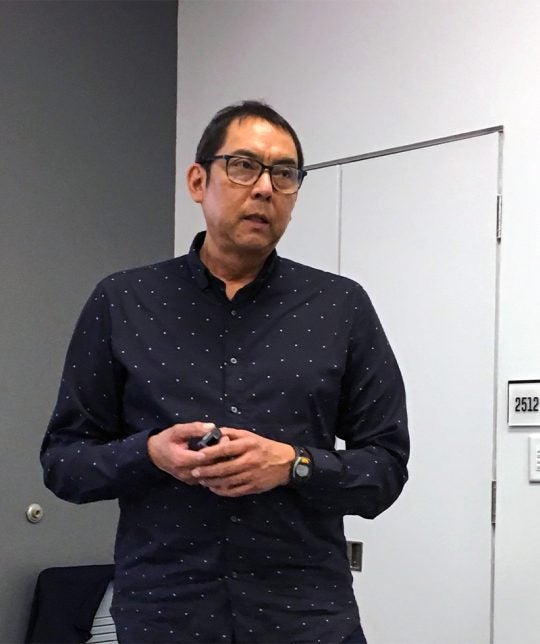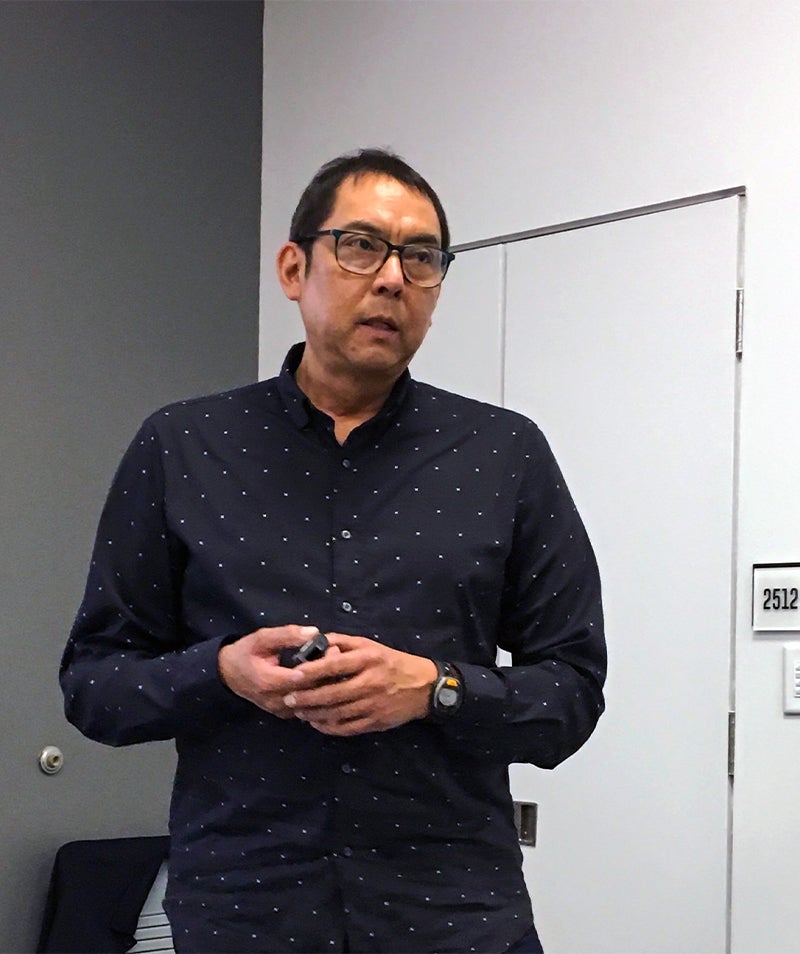 ---
Supporting Indigenous Future Professionals
In Canada, we committed to a multi-year sponsorship of Simon Fraser University's Greg Younging Scholarship for an Indigenous student in the Masters of Publishing program at SFU. The scholarship aims to help eliminate the barriers Indigenous people face to entering and flourishing in the Canadian publishing industry, work that is fundamental to our commitment to building racial equity. 
---
Moving Toward Equity Training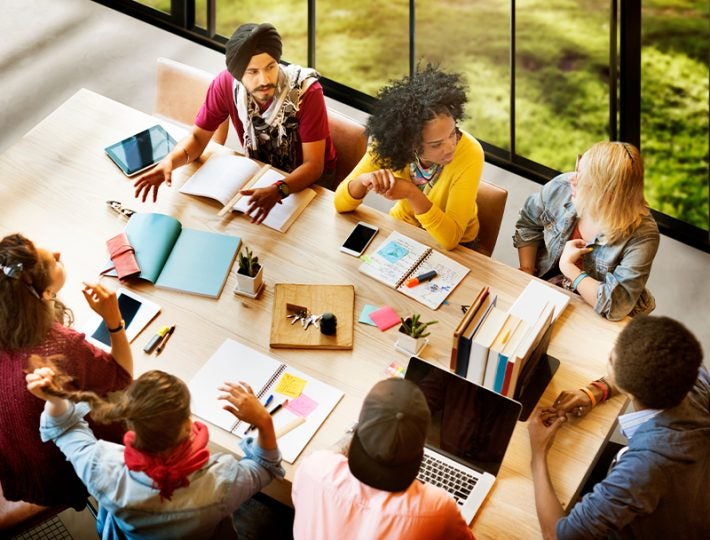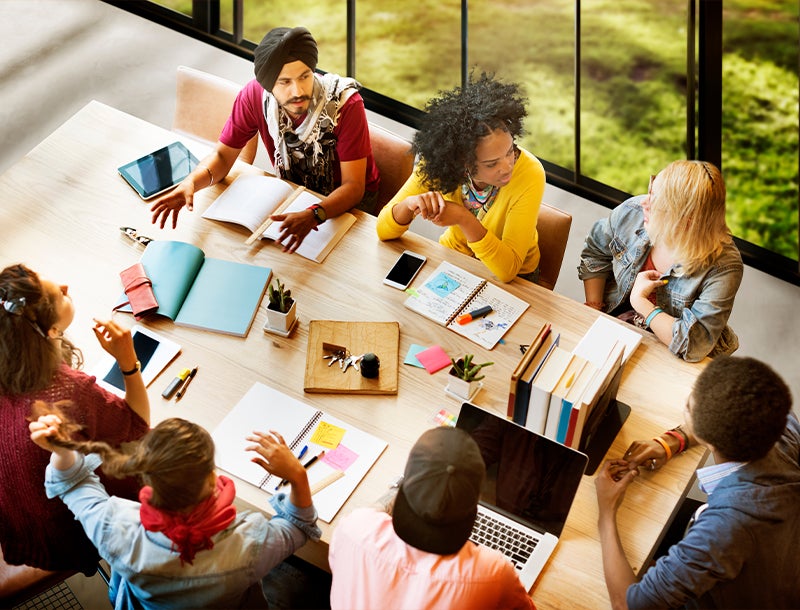 ---
Moving Toward Equity Training
In the U.S., we launched our first ever companywide DE&I training effort, Moving Toward Equity, in June 2022 in partnership with consulting and professional development firm True North EDI. The training is focused on incorporating equity, or the promotion of impartiality and fairness within PRH's policies and procedures. Through the program, we aim to tackle inequity of all kinds through a structural lens as we continue our work to create a truly equitable workplace.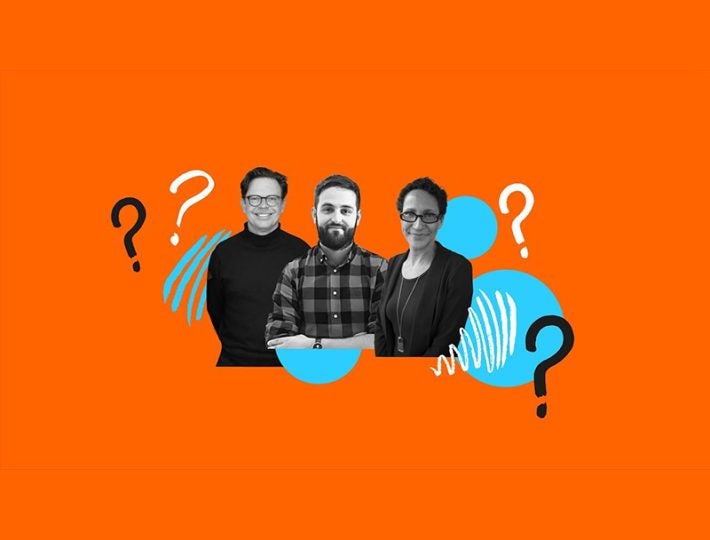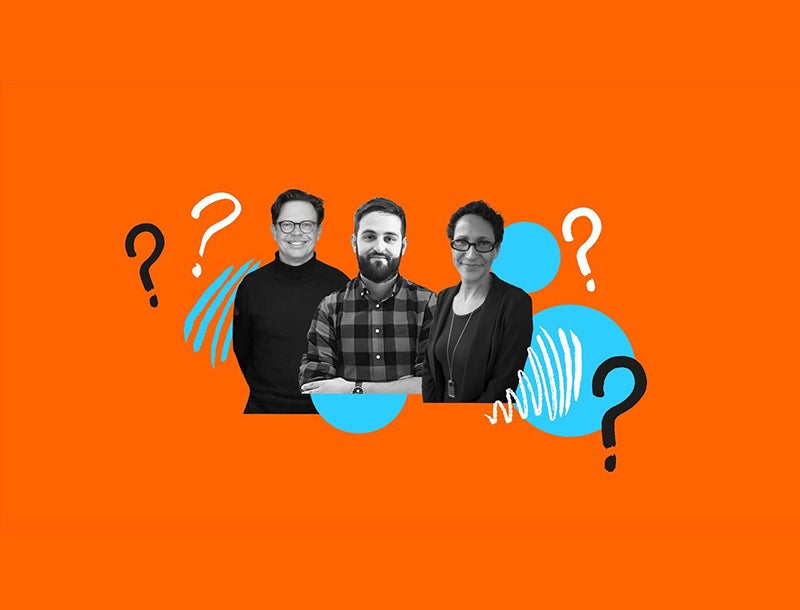 ---
Next Editors Programme
In December 2021 we launched the Next Editors Programme in the U.K., a new 18 month-long positive action traineeship that offers talent from Black, Asian and minority ethnic backgrounds the opportunity to develop key skills and expertise required for a role as a Commissioning Editor at a book publisher. We offered four traineeships, each of which takes place in one of four editorial teams within our publishing houses. Applicants needed three years' work experience from any industry or role to apply. Our trainees are now in place and are following a bespoke training and development plan that includes workshops, mentoring, and on-the-job learning.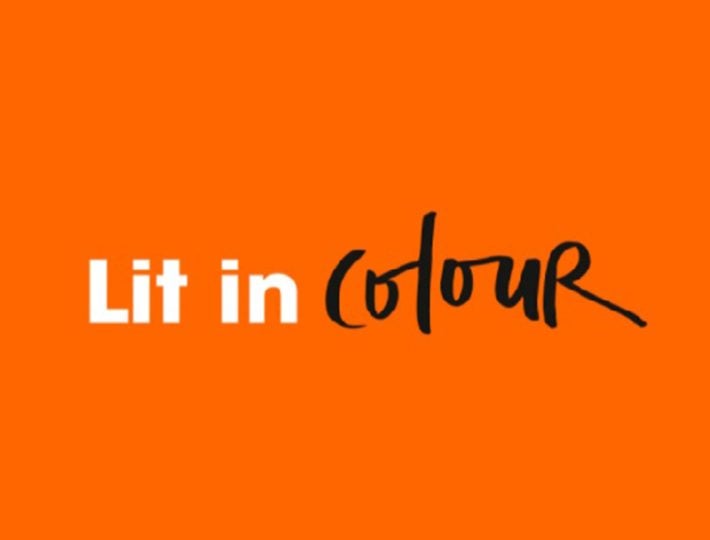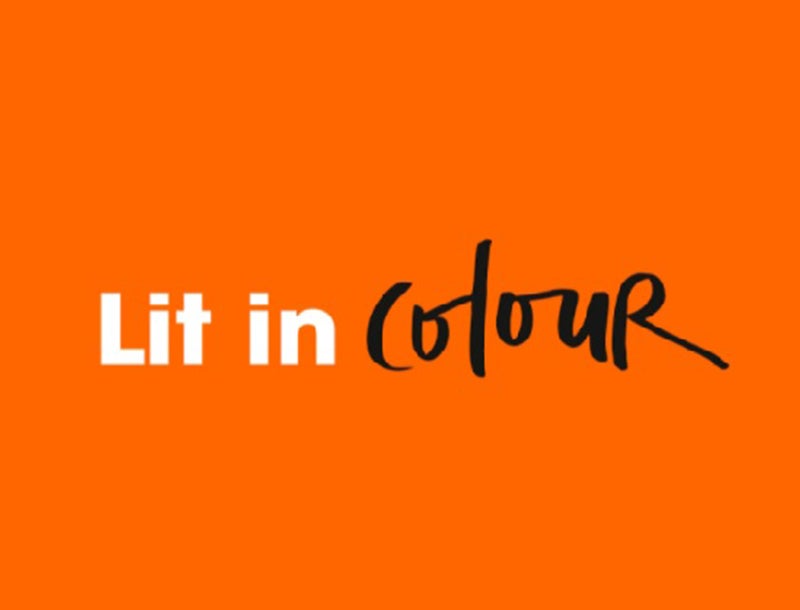 ---
Lit in Colour
In the U.K., we founded Lit in Colour, a program created in partnership with think tank The Runnymede Trust, that supports schools in diversifying their English literature curriculum. In June 2021, the campaign released ground-breaking research showing that less than 1% of young people in England study a book by a writer of color, and just 7% study a book by a woman. Through the program pilot, nearly 12,000 students at 90 different schools started studying a book by a writer of color at either GCSE or A Level for the first time. We will be running a second year of the program in September 2022. 
---
Uplifting Asian American Pacific Islander Stories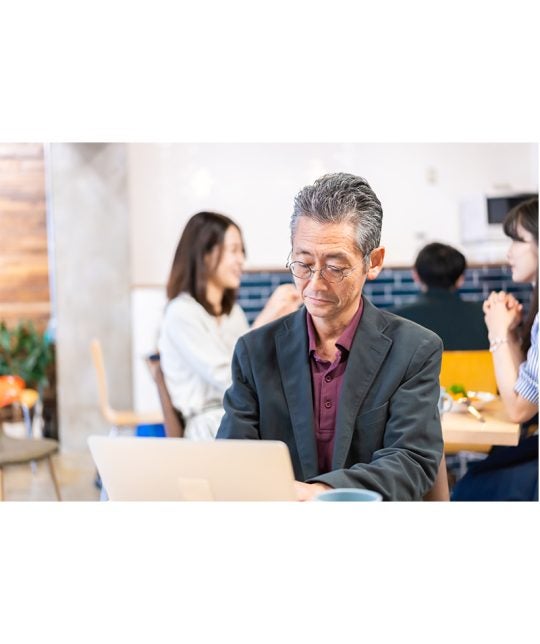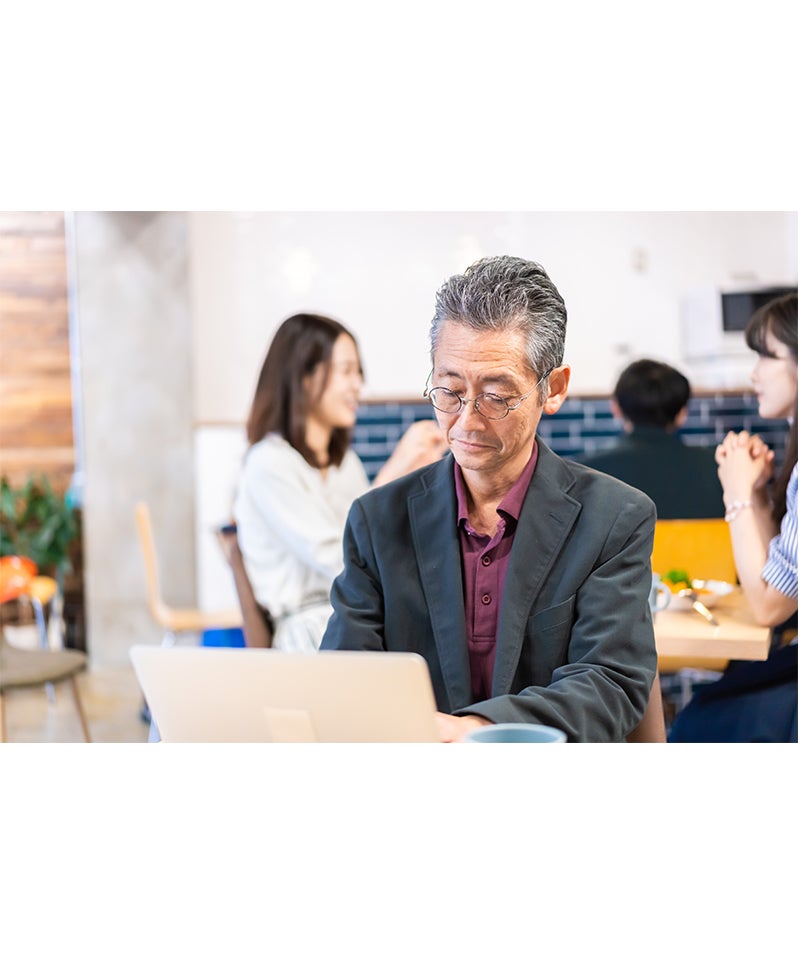 ---
Uplifting Asian American Pacific Islander Stories
In honor of Asian Pacific American Heritage Month in May 2021,  we announced the launch of Uplift AAPI Stories. Expanding on last year's #ReadAsianAuthors initiative, we're inviting readers to uplift AAPI stories and #ReadAsianAuthors. This initiative aims to celebrate and uplift the stories of our AAPI authors, and we partnered with AAPI influencers across social media platforms to reach as many diverse readers as possible. 
To continue our support of the AAPI community, we donated 15% of net proceeds from PRH.com sales in the month of May to Asian Americans Advancing Justice | AAJC, an organization "fighting for civil rights and empowering Asian Americans to create a more just America for all."  We have previously worked with AAJC, as well as Stop AAPI Hate, with donations made to both organizations earlier this year. We also partnered with non-profit writing organization Kundiman by sponsoring an eight-week creative writing workshop, giving twelve AAPI writers the opportunity to attend free of charge. Internally, we hosted a bystander intervention training with Hollaback! for employees, in addition to a Q&A featuring the President & Executive Director of AAJC, John Yang.
---
Amplifying Diverse Voices in the Audiobook Community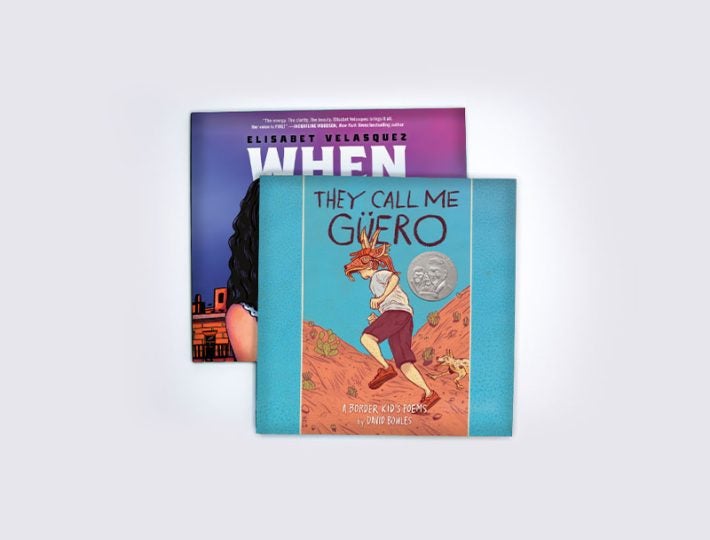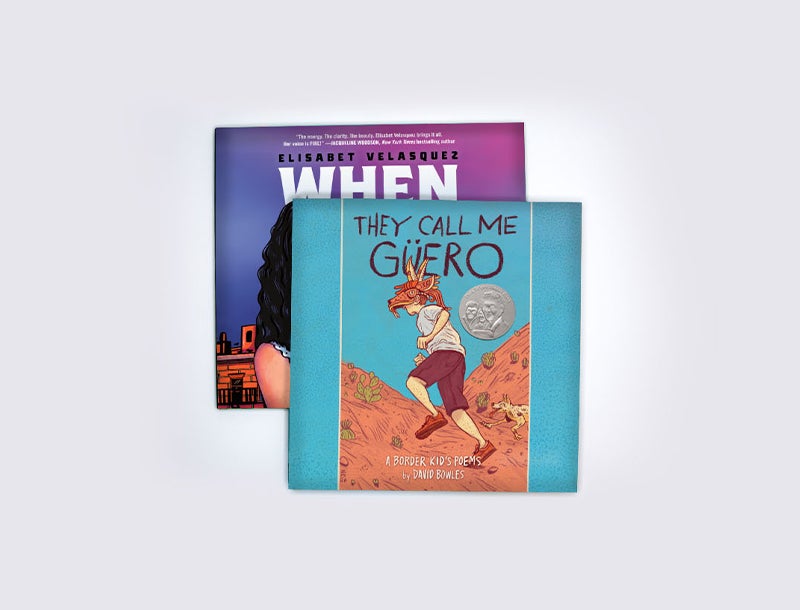 ---
Amplifying Diverse Voices in the Audiobook Community
Penguin Random House Audio spearheaded the new bi-annual Audio Narrator Mentorship program to discover a diverse range of new talent and help actors new to audiobook narration polish their craft and learn about the industry. The inclusive program was designed to reflect the diversity we see in the world daily in the audio space by giving actors in underrepresented communities an opportunity to break into the audiobook world. 
From the 1,680 applications, the six month program welcomed its 15 mentees. The cohort actors from around the world, including the U.S. and U.K., Canada and Singapore, nine of whom have already been hired to narrate audiobooks for Penguin Random House Audio before the program has concluded.
---
Launching a New Donation Platform for the 1619 Project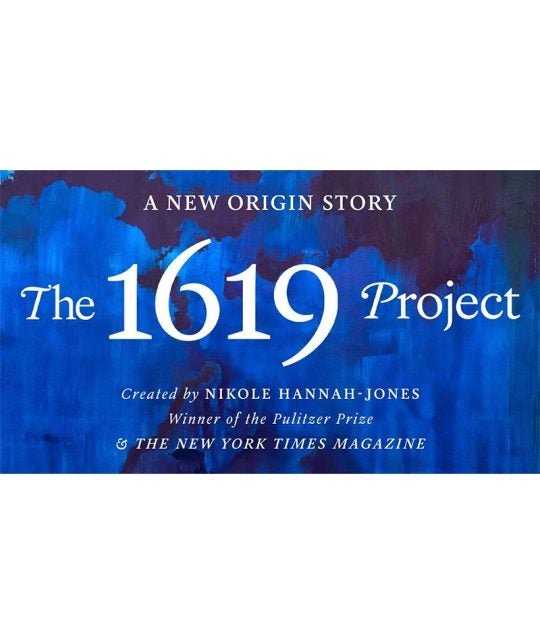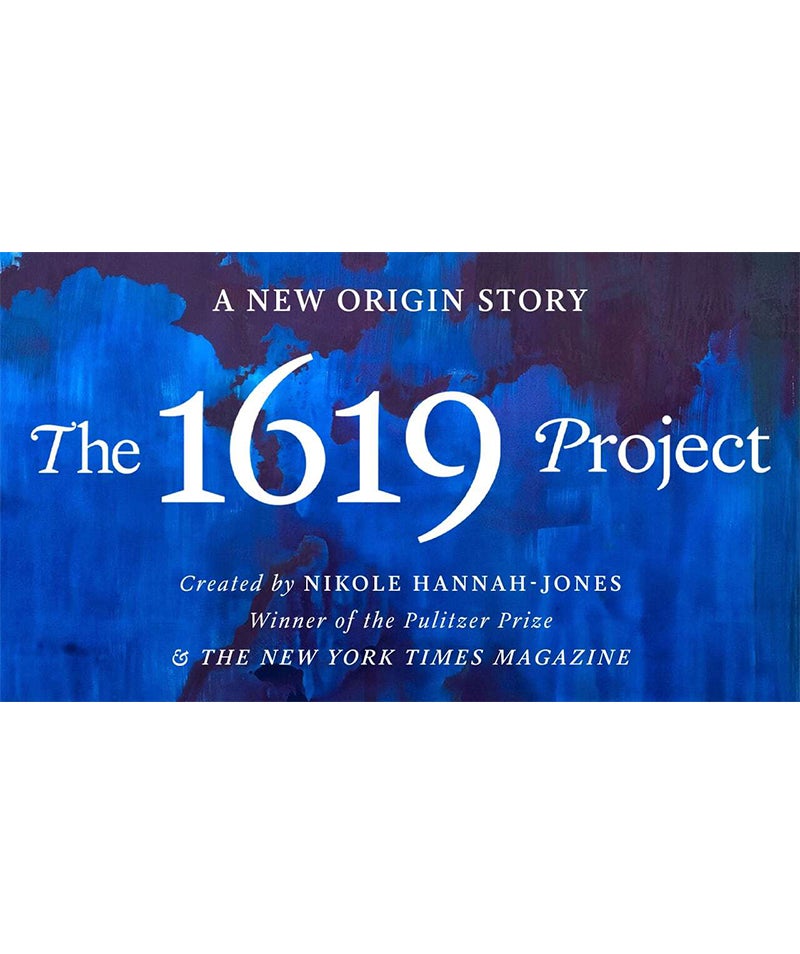 ---
Launching a New Donation Platform for the 1619 Project
Ahead of the publication of The 1619 Project: A New Origin Story on November 16, 2021, One World, an imprint of Random House, partnered with Bookshop.org, the ethical online marketplace which supports independent bookstores. The expanded book version of the 1619 Project – one of the most significant journalistic events of recent years by Nikole Hannah-Jones that places slavery and its continuing legacy at the center of our national narrative – provides readers with the definitive account of how racism and Black resistance have shaped the nation. 
Independent bookstores across the U.S. have identified local organizations such as schools, libraries, and book banks that will benefit from donated copies of this momentous book.Through Bookshop.org, customers can support local bookstores and communities directly, as well as through We Need Diverse Books, a non-profit organization that distributes books to low-income classrooms, educators, and organizations across the country. Over 15 percent of the participating independent bookstores are Black-owned and managed, with many playing a significant role in their local communities. This partnership will allow them to continue supporting their communities by making the stories of The 1619 Project widely accessible. The initiative runs through January 31, 2022.
For more information on The 1619 Project and Nikole Hannah-Jones, visit 1619Books.com