---
Our Commitments in Action
---
Supporting Black-Owned Bookstores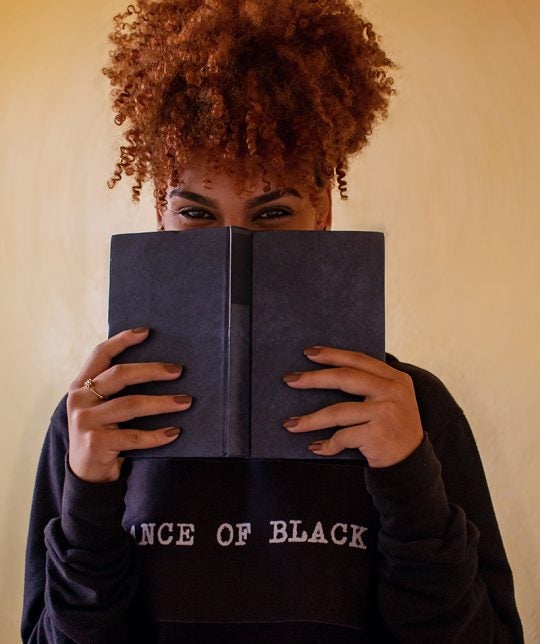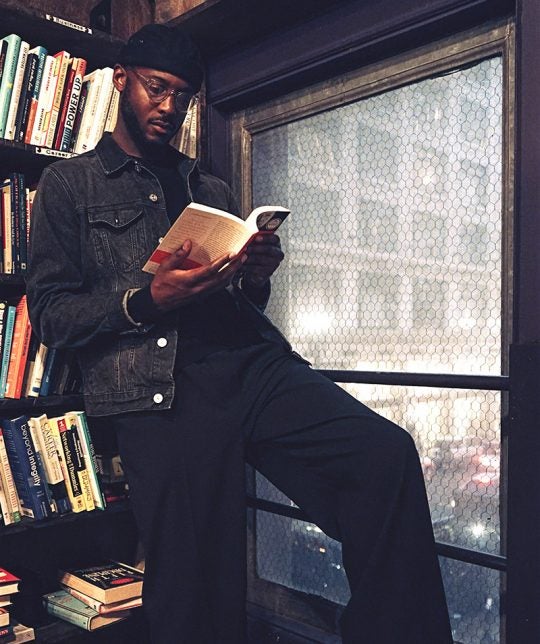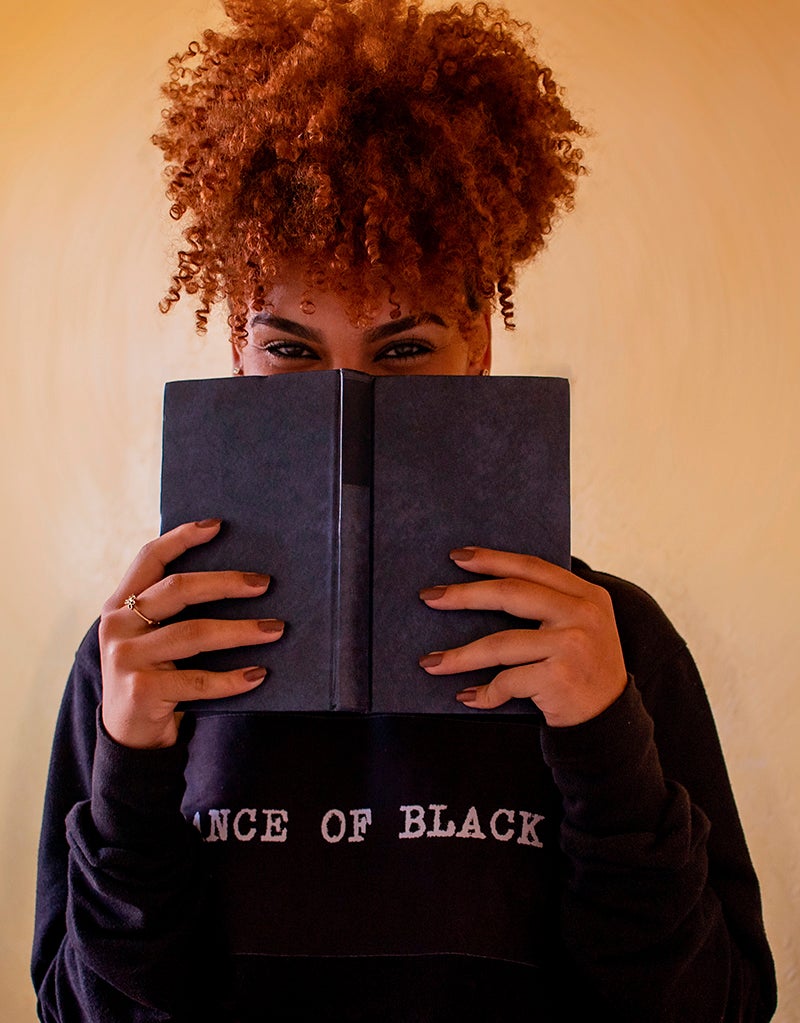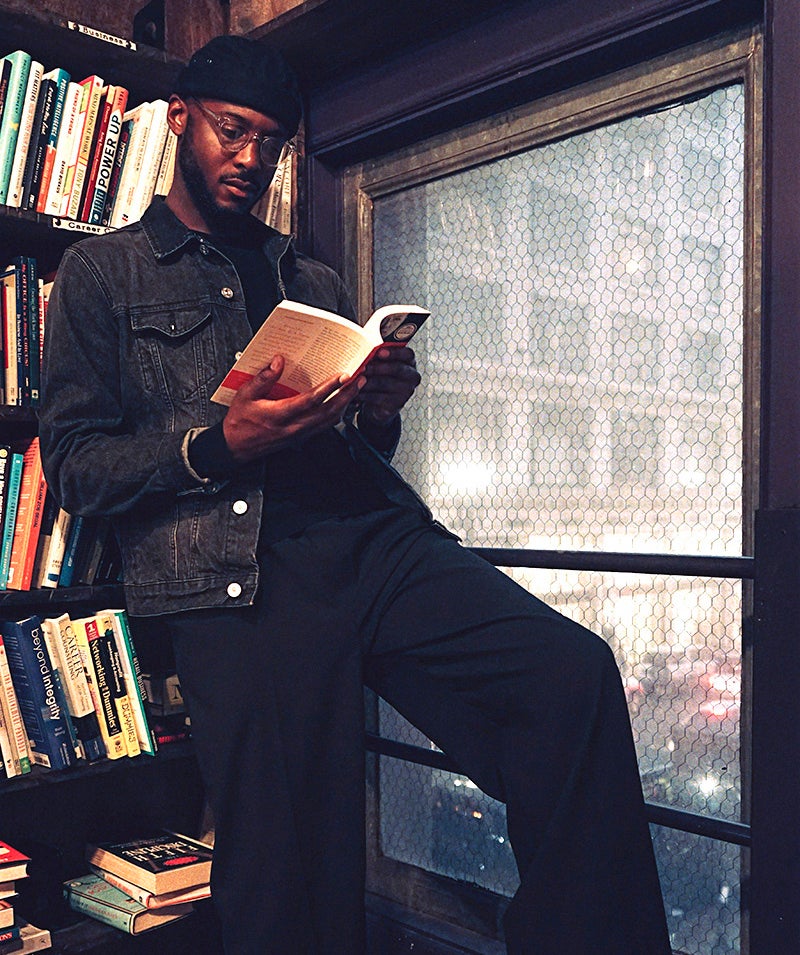 ---
Supporting Black-Owned Bookstores
In honor of Juneteenth in 2020, we donated 100% of net proceeds from our website that day to a fund that will support Black-owned bookstores. We are partnering with Bookshop.org, an online retailer, to manage the fund for these bookstores. The process will parallel Bookshop.org's existing program for sharing profits with independent bookstores. In addition to the Juneteenth donation, we made three additional contributions in June, July, and August, with disbursement to bookstores expected to begin in September.
Our contributions were split equally among all participating bookstores, and can be used to support any activity that promotes books and reading in the local community, such as school programming, author event technology costs, and basic monthly operating costs.
This program supports Black-owned independent bookstores with brick-and-mortar storefronts that are open or have a history of their storefront being open to the public for 20 hours a week or more, in a U.S. location. To find out more about how to participate, please email partnerships@bookshop.org.
Sponsor
OF THE BLACK CREATIVES FUND
---
Penguin Random House U.S. expanded its partnership with We Need Diverse Books to create the Black Creatives Fund, which will encourage and amplify the work of Black writers who are seeking publication, to bring more Black voices and stories to the world.
---
Penguin Random House U.K. donated £60,000 to the Book Trade Charity fundraiser to support booksellers in the U.K. and Ireland experiencing hardship due to COVID-19.
---
Giving Thanks to Healthcare Workers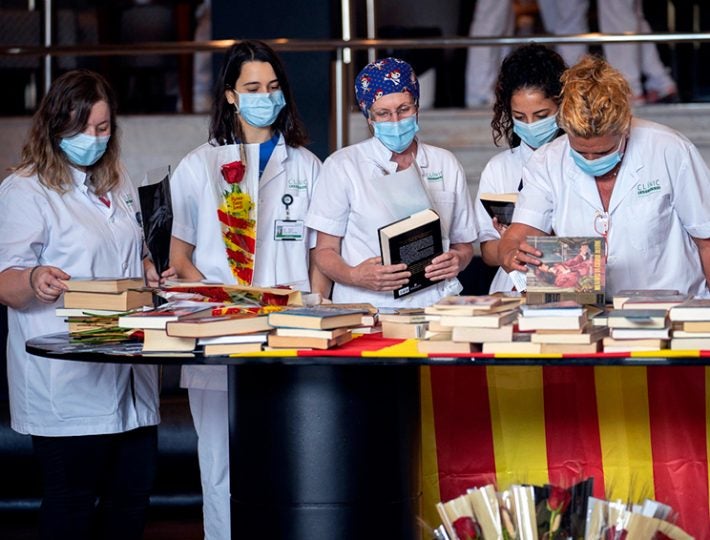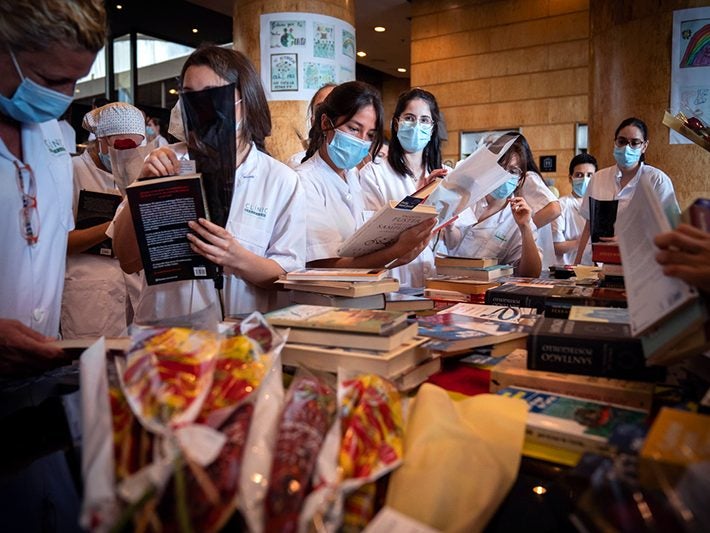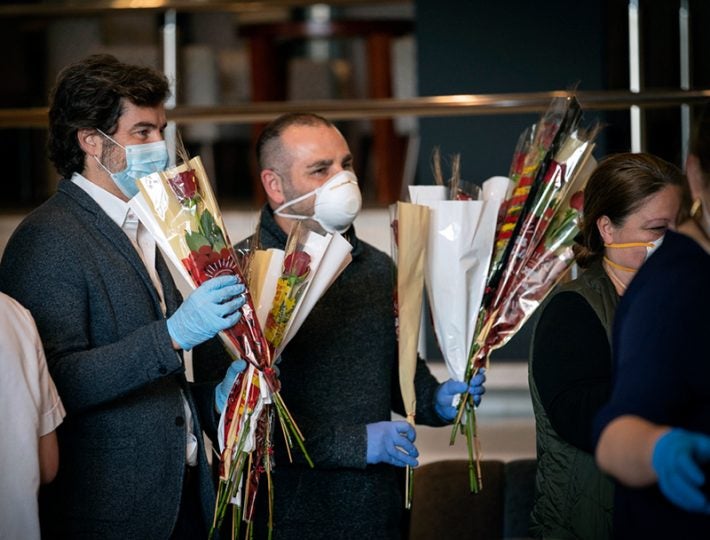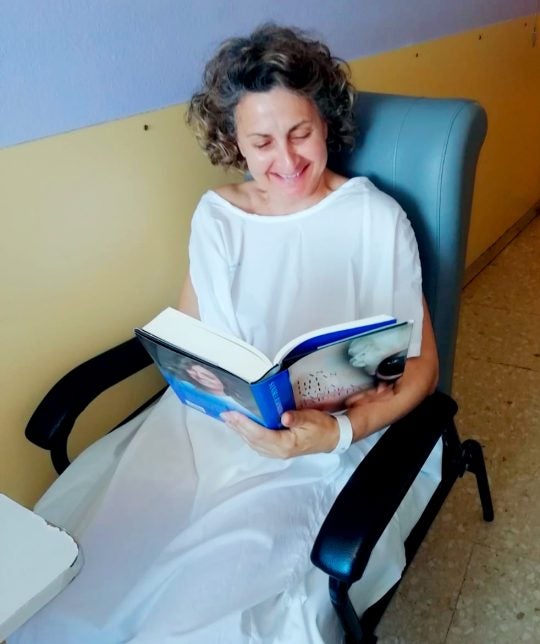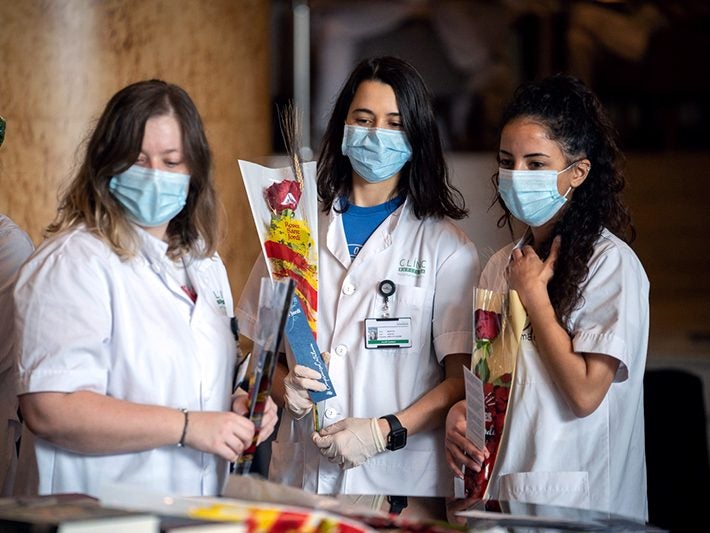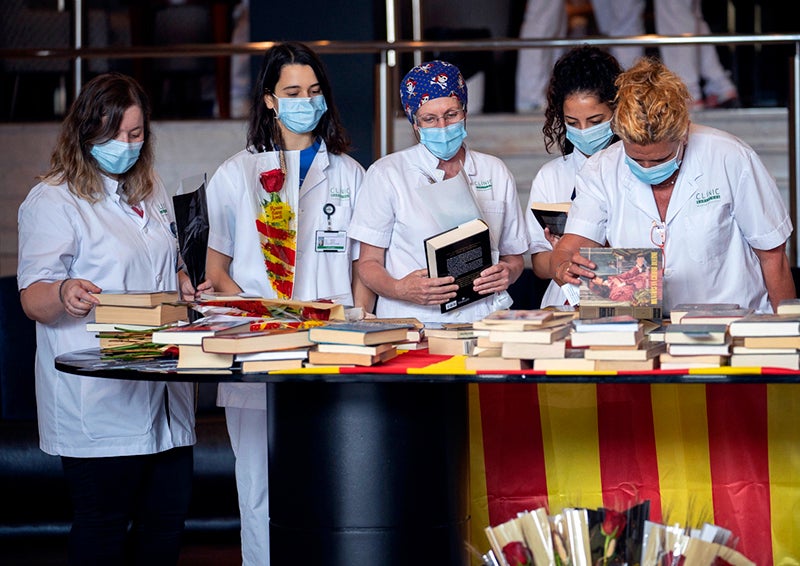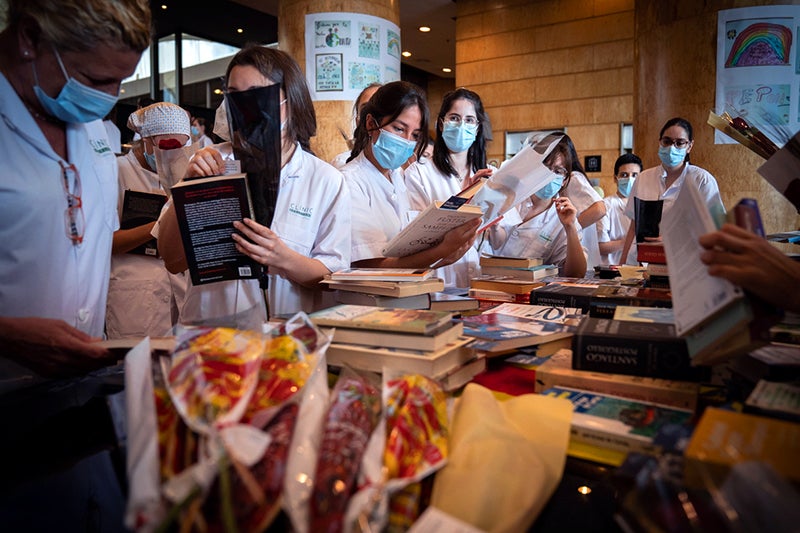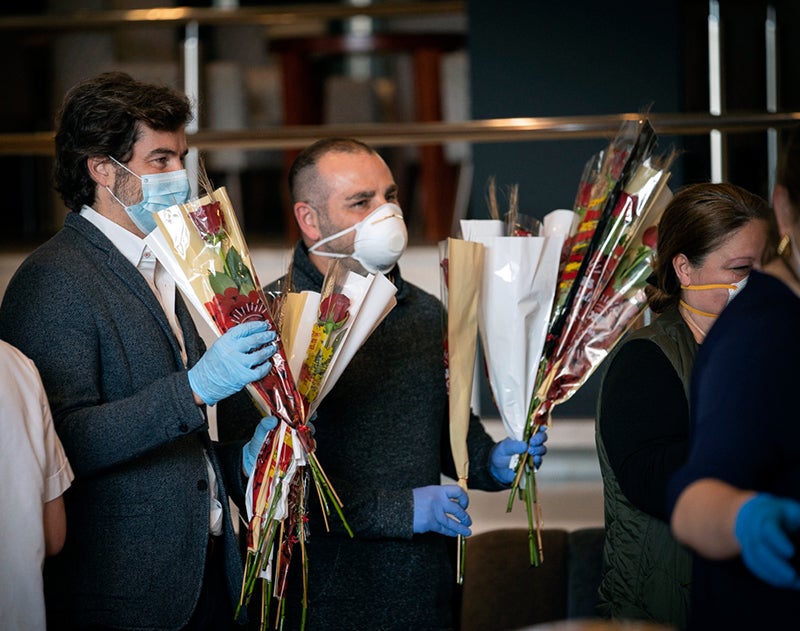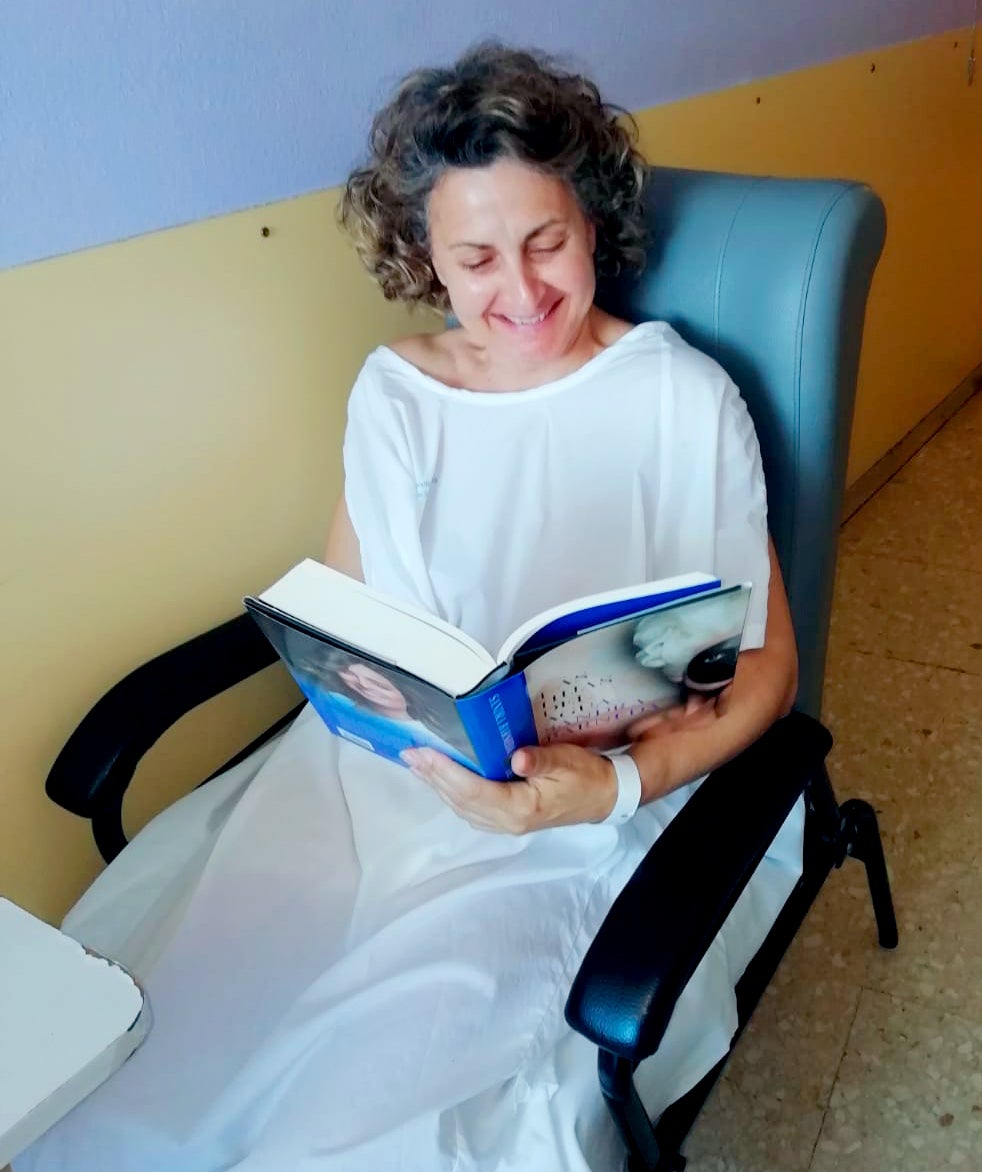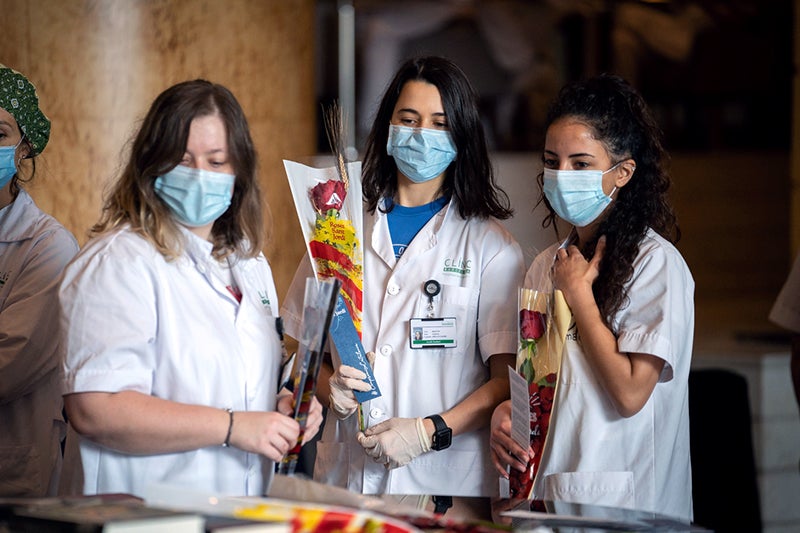 ---
Giving Thanks to Healthcare Workers
This year on Sant Jordi Day, we donated more than 4,000 books to hospitals, hotels, and support centers housing healthcare workers fighting COVID-19. At the time, Spain was facing its highest peak of infections of deaths due to COVID-19, and this donation aimed to help pass the time for those in isolation and to express our gratitude to the medical teams for their bravery and hard work.
---
Providing Books for Children of Essential Workers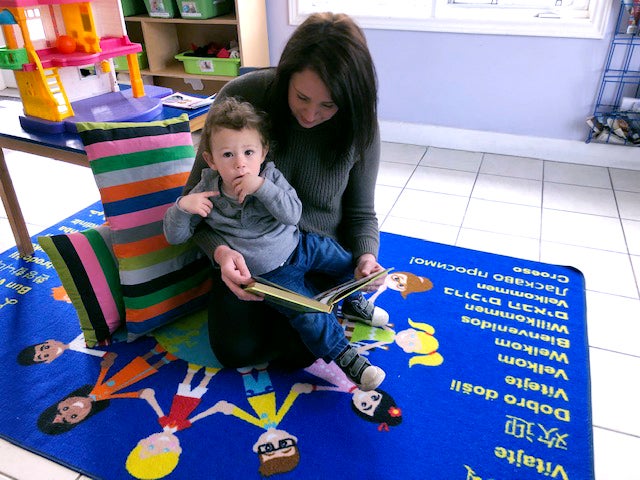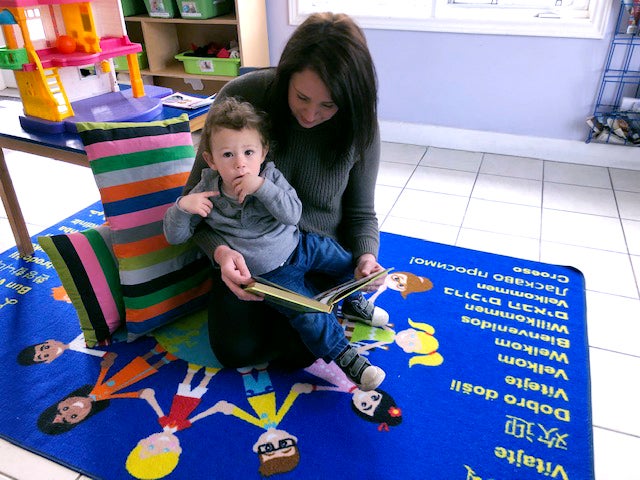 ---
Providing Books for Children of Essential Workers
During the COVID-19 pandemic, we donated 100 children's books All About Kids, a Toronto daycare center, so that they could safely provide reading material for the children of essential workers in their care—enough to make sure that the kids would still have something to read while used books were thoroughly sanitized before returning to the rotation.
$100,000
DONATED TO THE INDIGENOUS LITERACY FOUNDATION
---
For three years, Penguin Random House Australia partnered with the Indigenous Literacy Foundation to host 11 students in its offices in Sydney.
16.7 Million
BOOKS DONATED
---
Penguin Random House U.S. has donated more than 16.7 million books since 2014, the company's first full year as PRH.
---
Partnership to Build Access to Education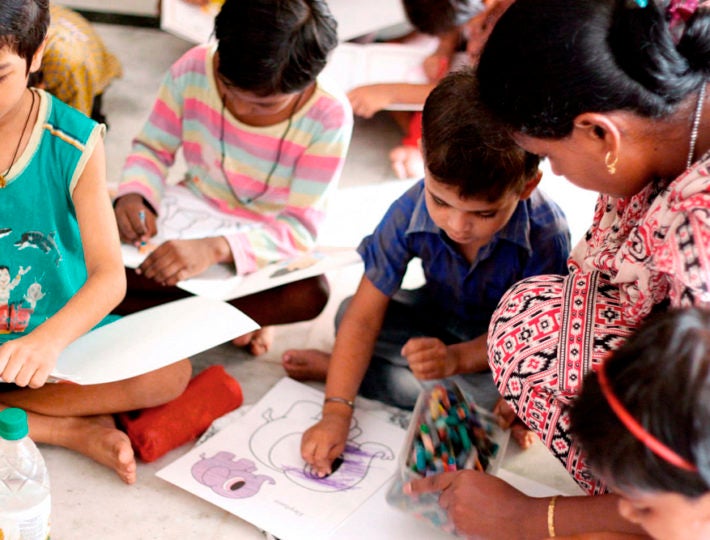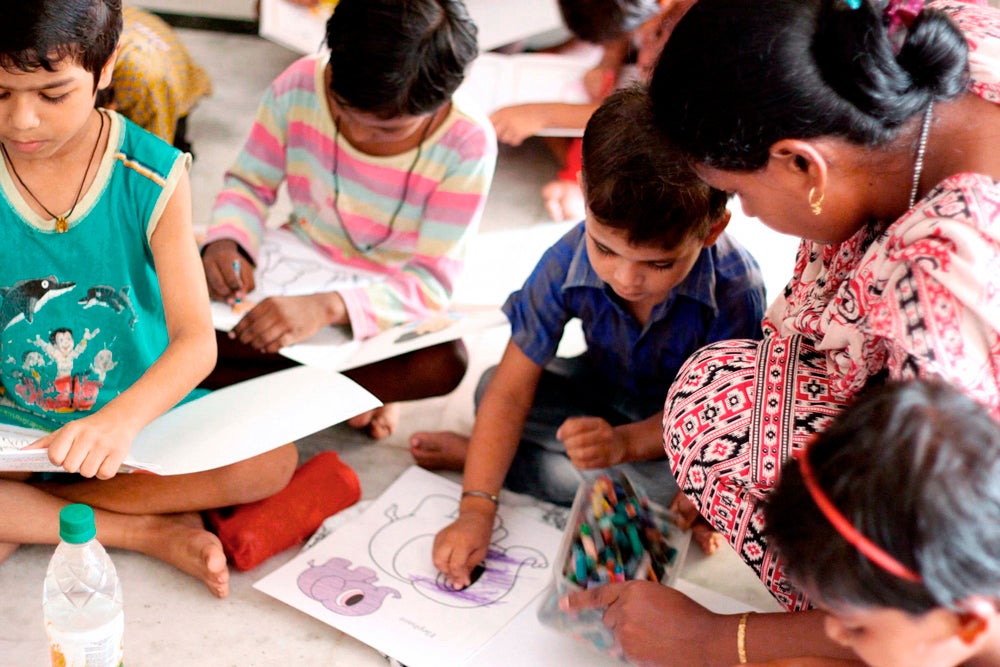 © Agrasar
---
Partnership to Build Access to Education
In 2019, we partnered with Agrasar, a Gurugram-based NGO that works with disadvantaged communities in India, and the Community Library Project, a Delhi-based reading project for children that focuses on building community libraries in the country. Their Learning Program is a low-cost, volunteer-driven citizen initiative. They work with disadvantaged communities, especially children, providing them access to a range of books and encouraging reading. We sponsored a reading fluency program for approximately 150 children from local village areas, helping them enhance their speed and reading accuracy, thereby honing their creative imagination and reading skills. This enabled kids to be more confident readers, accelerate their reading rate, and enjoy longer and more complex books. The children's progress exceeded expectations in both fluency and accuracy. Many readers became skilled and confident to read longer, more age-appropriate books.
---
Increased Climate Neutral Book Production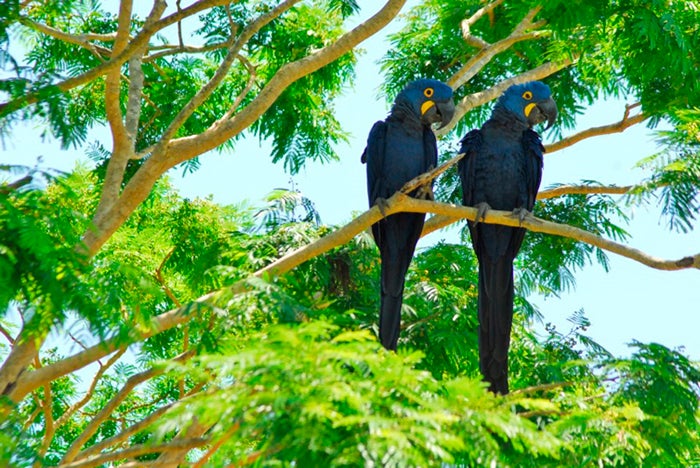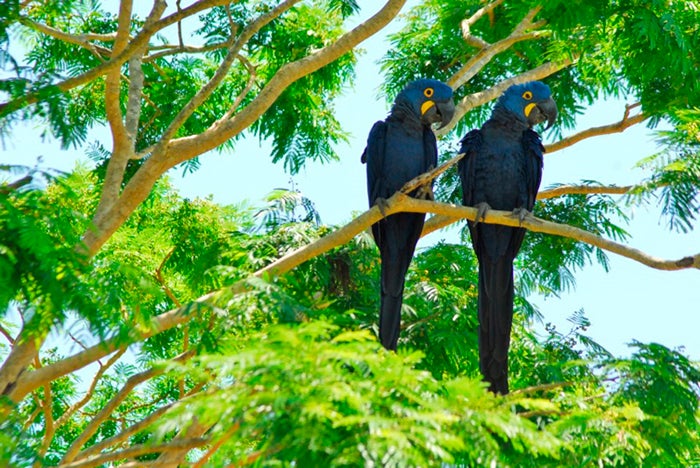 © ClimatePartner
---
Increased Climate Neutral Book Production
In 2020, we are committed to stepping up our climate protection activities and annually increase our climate-neutral book production by 20 percent. Our Munich headquarters has been climate-neutral since 2019; we have reduced our emissions where possible and offset all unavoidable emissions. By the end of 2020, the entirety of book production at all our children's publishers will be climate-neutral, and our other group publishers will be producing more and more titles in climate-neutral ways, helping us achieve our goal of a 20 percent annual increase in climate-neutral book production across our publishers.
---
Penguin Random House will be Climate Neutral by 2030.
$2.7 Million
COLLEGE SCHOLARSHIPS AWARDED
---
Since 1993, Penguin Random House U.S. has been awarding high school students scholarships through its Creative Writing Awards.
---
Celebrating World Book Day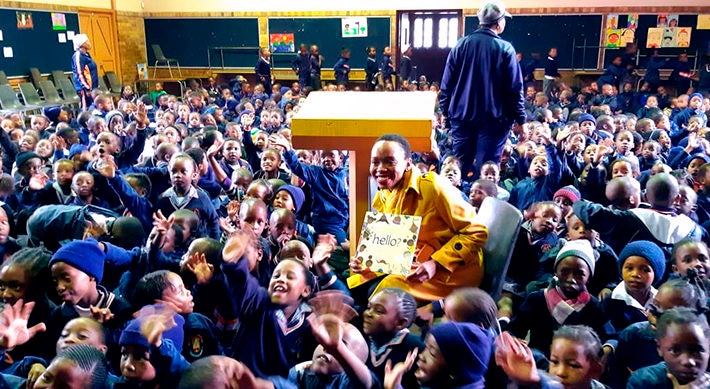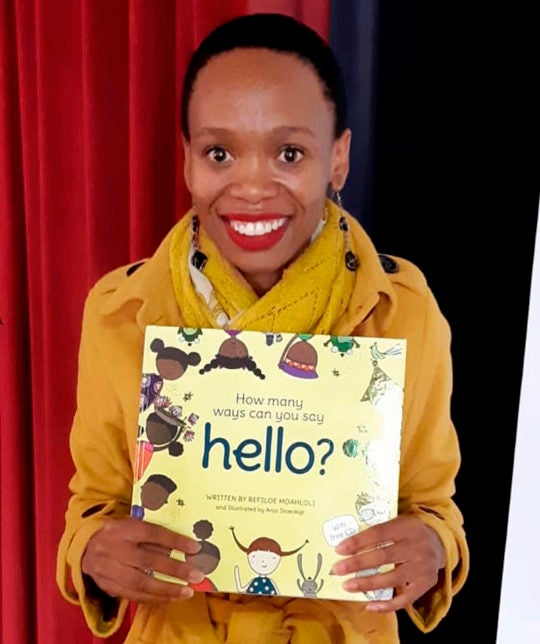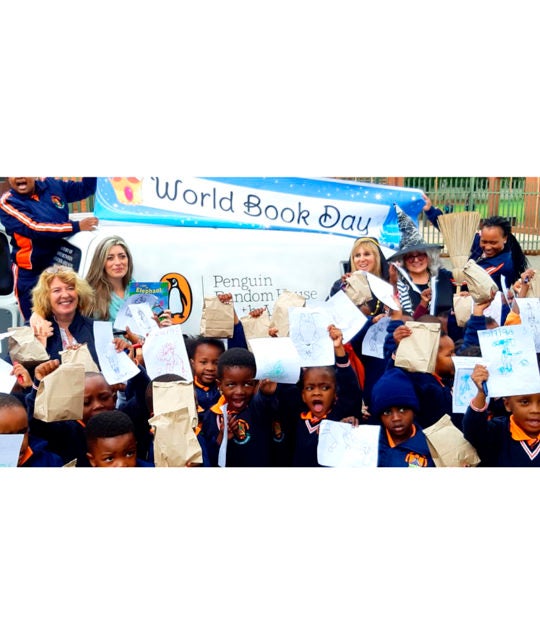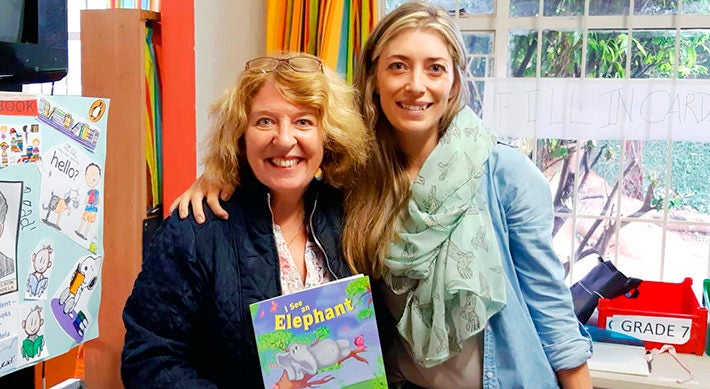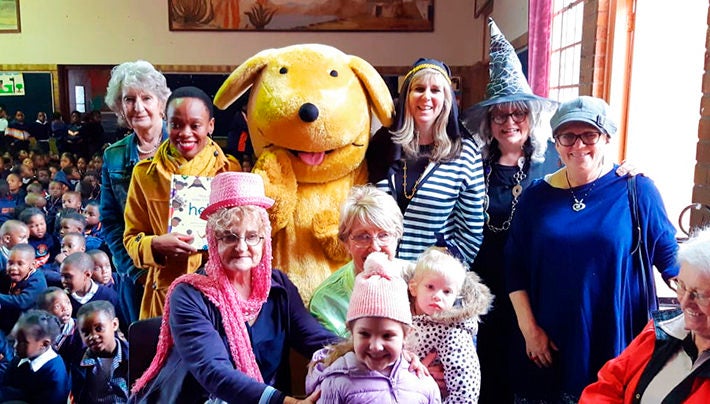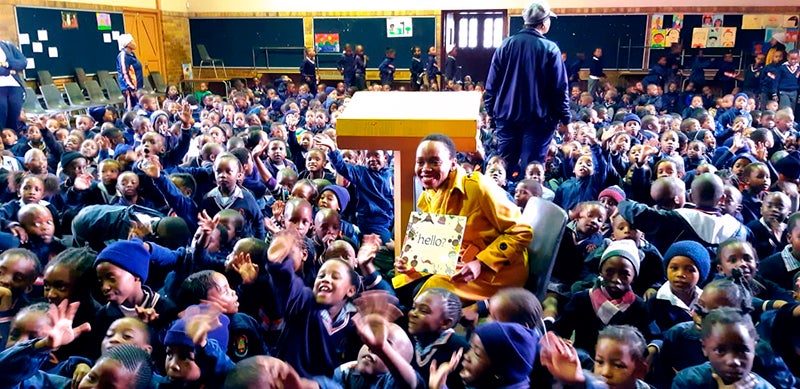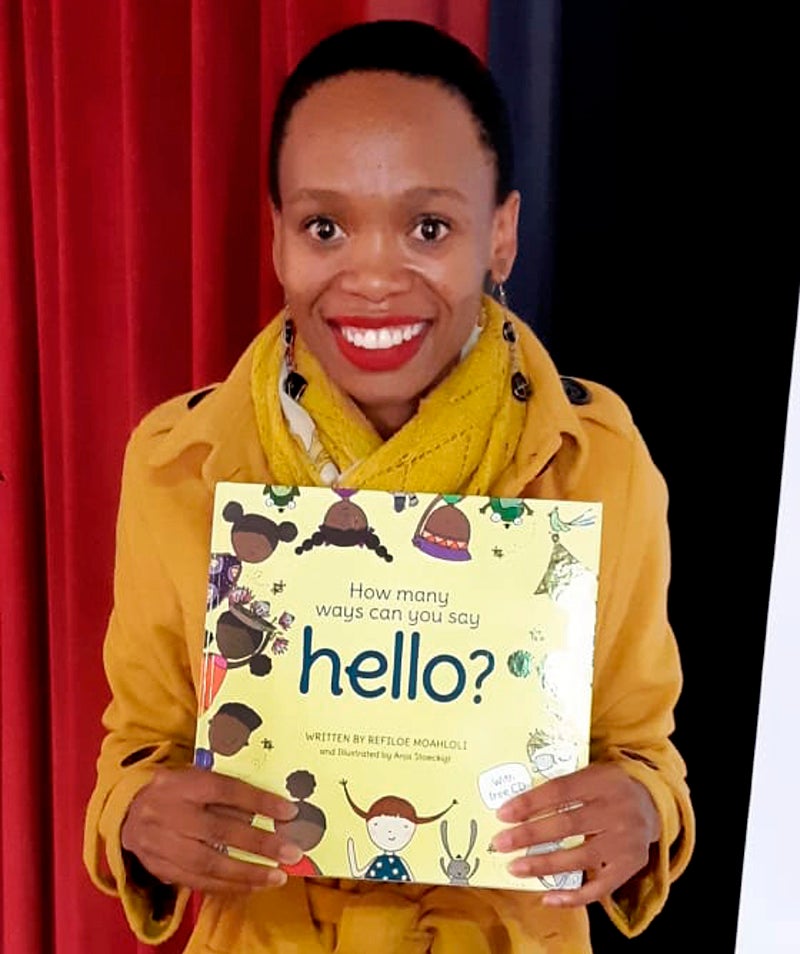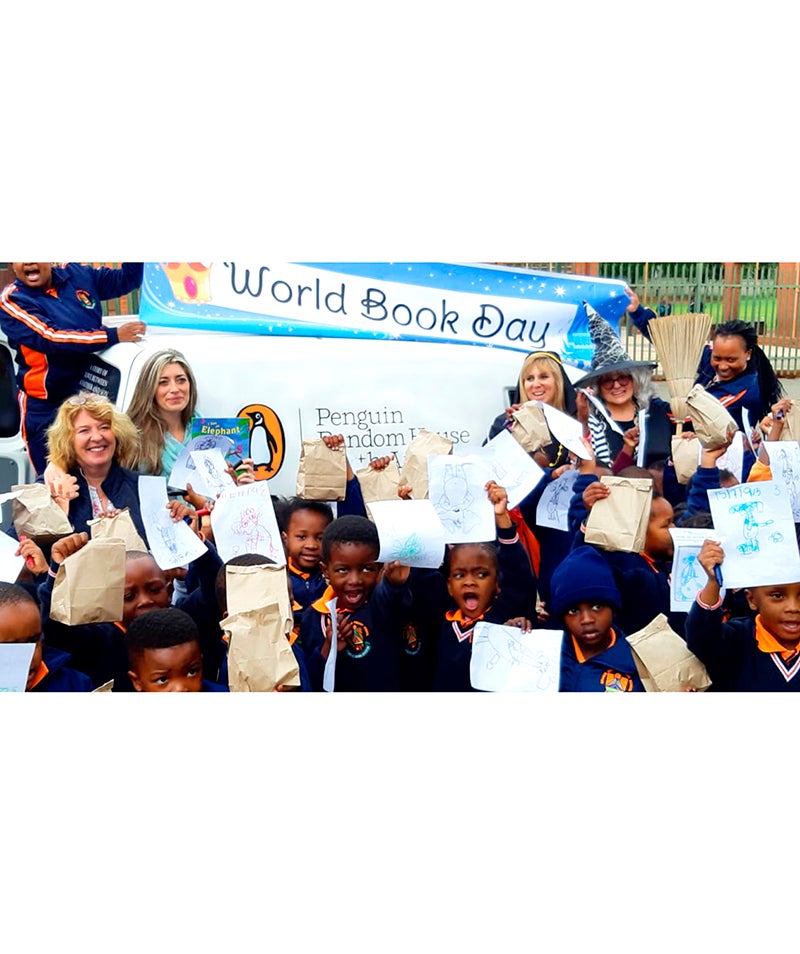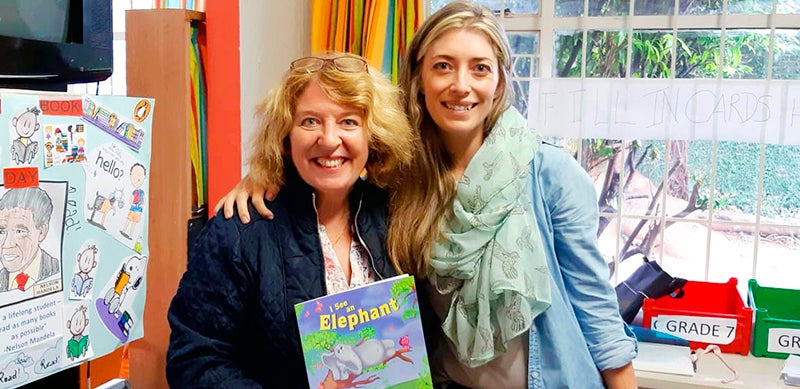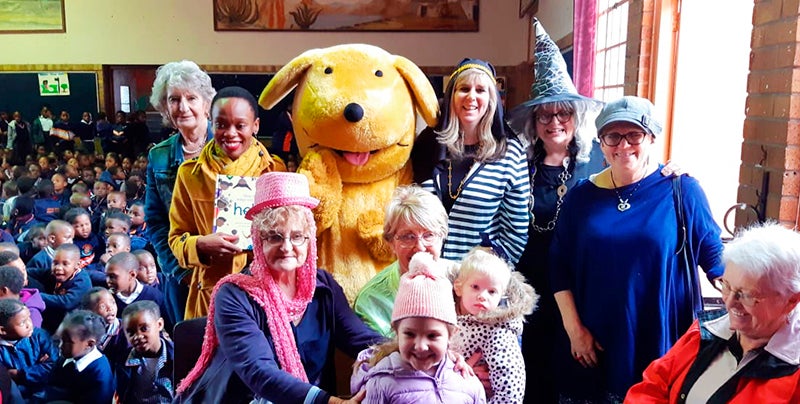 ---
Celebrating World Book Day
In honor of World Book Day, we celebrated with Orange Grove Primary School in Johannesburg as part of our ongoing campaign to assist young readers with access to books. Through discussions with the school's volunteer librarian, we learned that each class typically lines up outside the library during breaks to borrow a book. We donated more than 600 books, as well as treats for everyone, and we committed to installing new bookshelves in their library. World Book Day, of course, wouldn't be complete without authors, and we were joined by author/illustrator combo Elaine Macdonald and Vanessa Mearns (I See an Elephant) as well as author Refiloe Moahloli (How Many Ways Can You Say Hello?), who came to read to the students.
---
Explore Commitments by Region