11 stories tagged 'CHINA'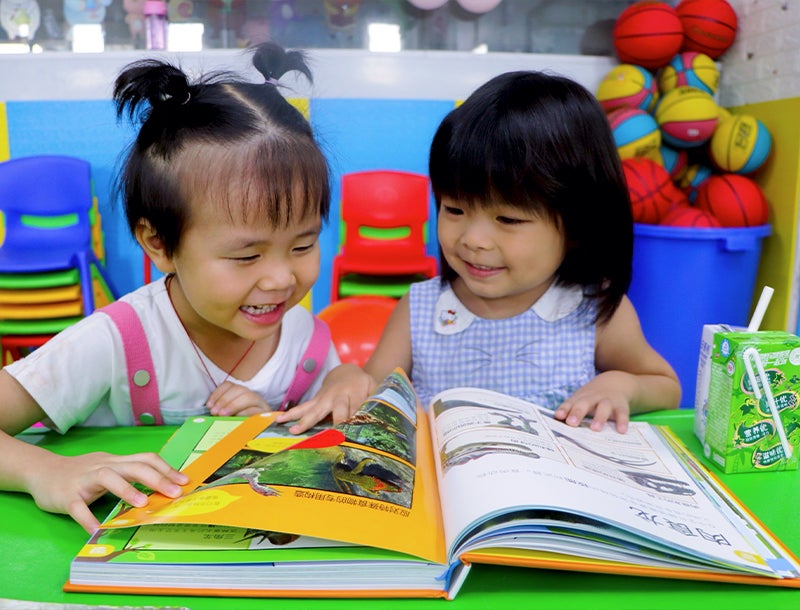 ---
Family Friendly Spaces
In 2021, DK supported Family Friendly Spaces, an initiative from their longtime partner ICTI's Ethical Toy Program. Family Friendly Spaces reunites domestic migrant workers in China with their children in the summer months, creating factory-based facilities which allow children to play in a safe and stimulating environment throughout the day while their parents work. There are many domestic migrant workers within DK's supply chain in China, and the publisher has donated a Chinese-language book to every child participating in the program.
All In
REAFFIRMING OUR COMMITMENT
---
Voicing our continued support of the Paris Agreement, we signed the "
All In
" climate statement calling for America's national mobilization on climate action and clean, equitable recovery.
---
Penguin Random House will be Climate Neutral by 2030.
WE ARE STILL IN
WITH THE PARIS AGREEMENT
---
In 2019, Penguin Random House reconfirmed its 2017 support of the Paris Agreement on climate change.
96% Worldwide
USE OF SUSTAINABLE PAPER
---
As of 2021, more than 96% of all paper sourced by Penguin Random House worldwide for its books will come from certified mills.
---
DK's Sustainability Working Party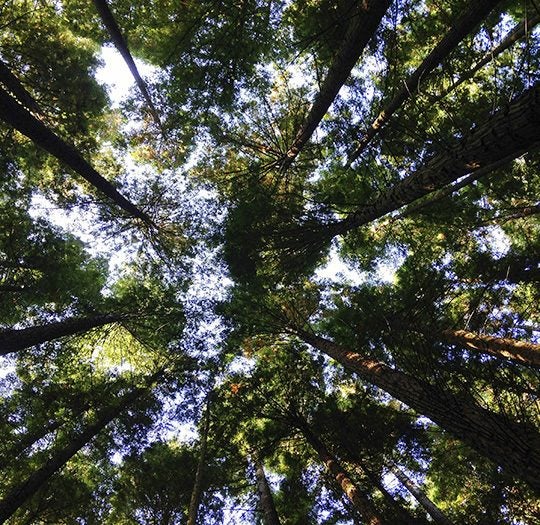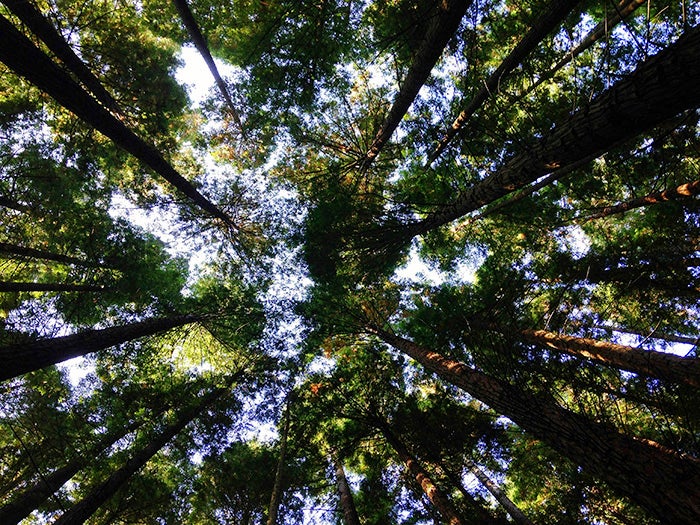 ---
DK's Sustainability Working Party
DK's global Sustainability Working Party was created to deliver plans on sustainability as volunteers from our offices around the world meet monthly to create and execute our global strategy. The meetings also act as a forum to discuss ideas that will drive forward sustainability initiatives. We also have local colleague-led Green committees dedicated to encouraging sustainable behaviors among colleagues, including reducing printing and single-use plastic. These committees also participate in local and global events throughout the year to raise awareness about environmental causes, such as Earth Day and World Environment Day.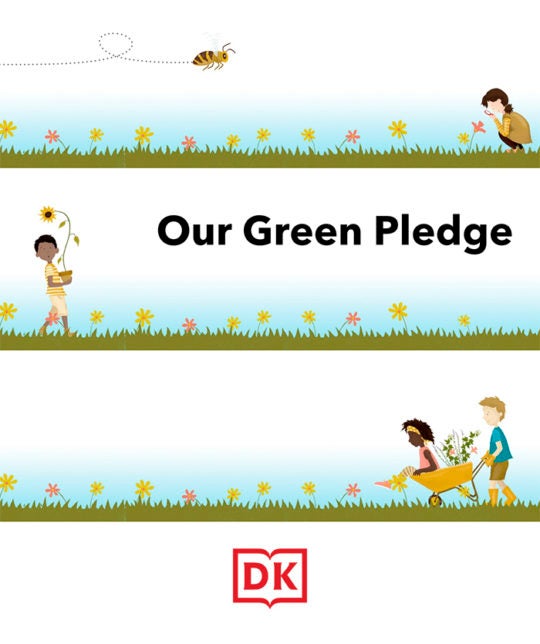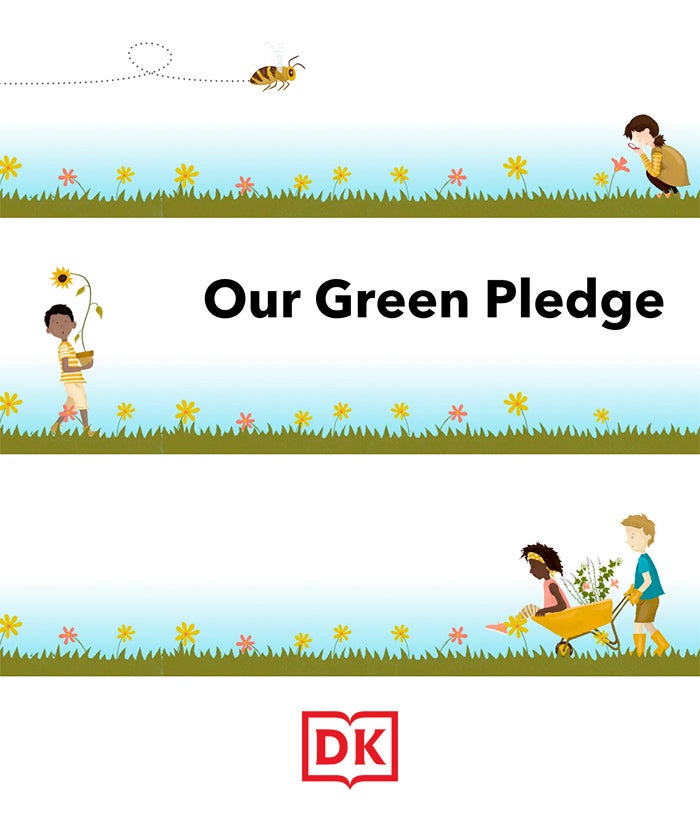 ---
DK's Green Pledge
At DK, we care deeply about an ethical supply chain and taking positive actions beyond that of a publisher. Our Green Pledge was launched in early 2020 and pulls together all the important work we do to maintain an ethical supply chain, and the positive steps we are planning for the future. Our work is split into four key areas—materials, environment, safety, and sustainable supply chains—and these will continue to be the focus of our efforts. Our Green Pledge acts as an essential framework for our processes, identifying what we have achieved so far in our sustainability goals and what our next steps will be to maintain an ethical supply chain. To learn more about the pledge, click here.
---
Enriching School Library Collections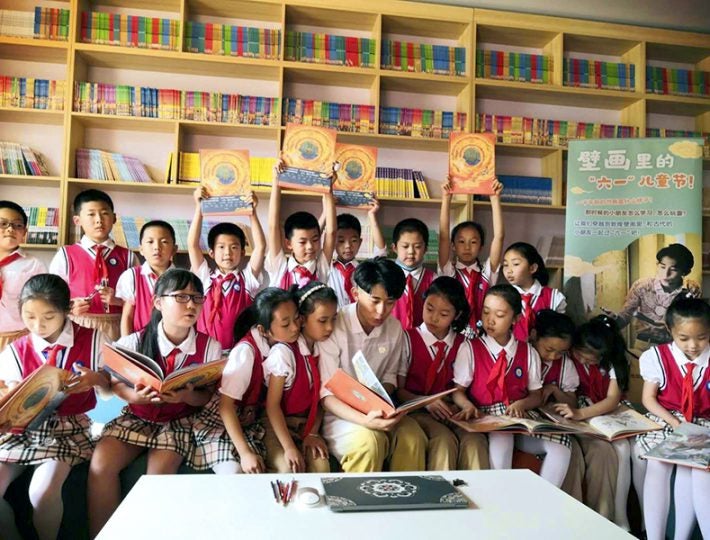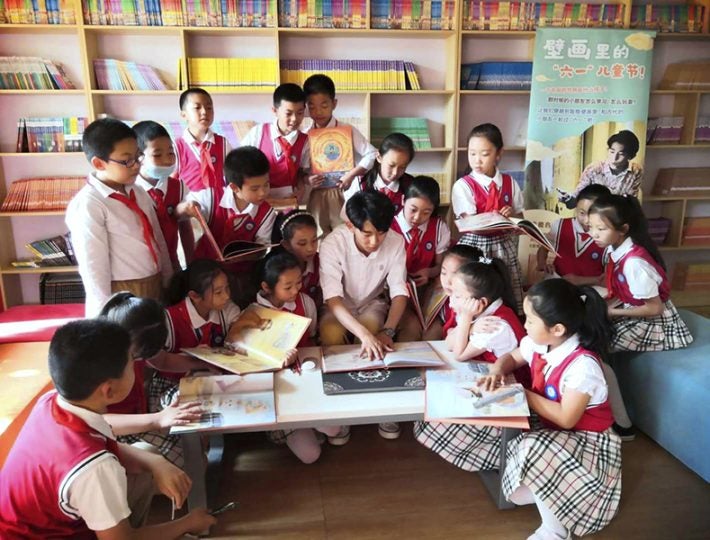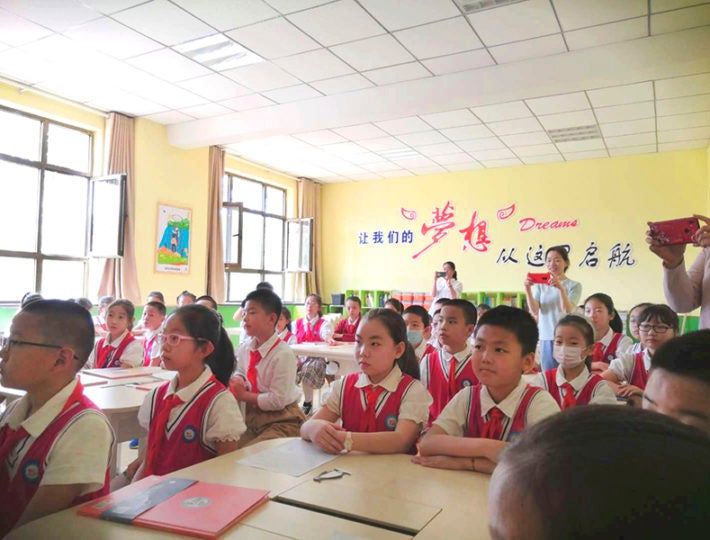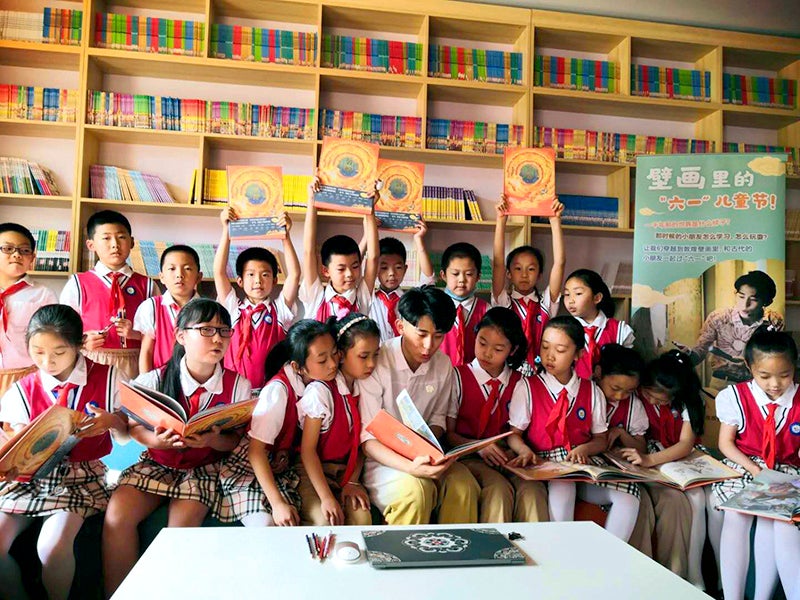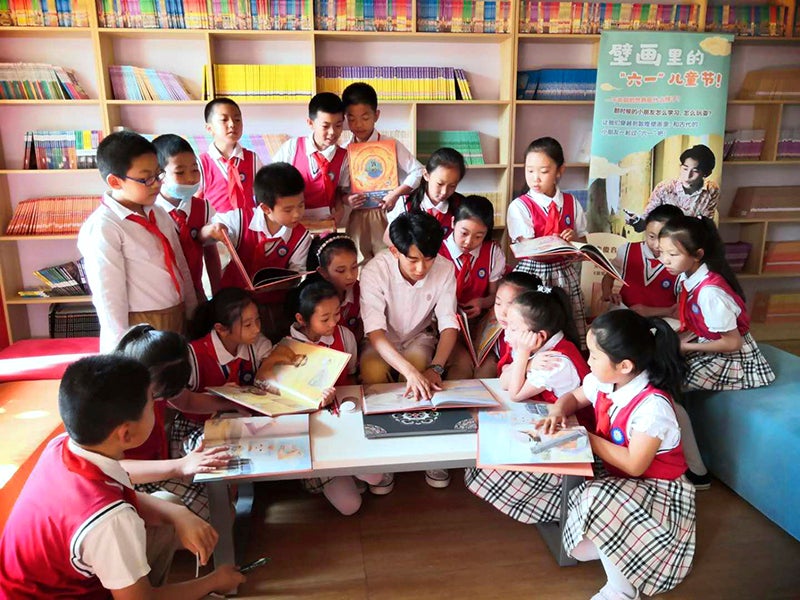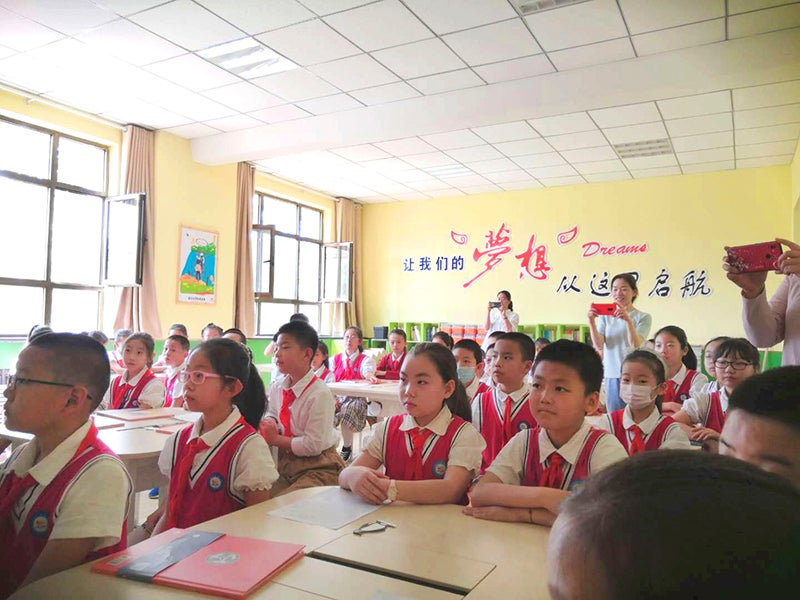 ---
Enriching School Library Collections
We are offering free reading programs to the Dunhuang Dongjie Primary School in the Gansu Province. A workshop and twenty-five copies of Dunhuang are included in the program, and, we donated 50 copies of original Penguin Random House titles to enrich the school's library collections.
---
Employee Book Donations for Our Anniversary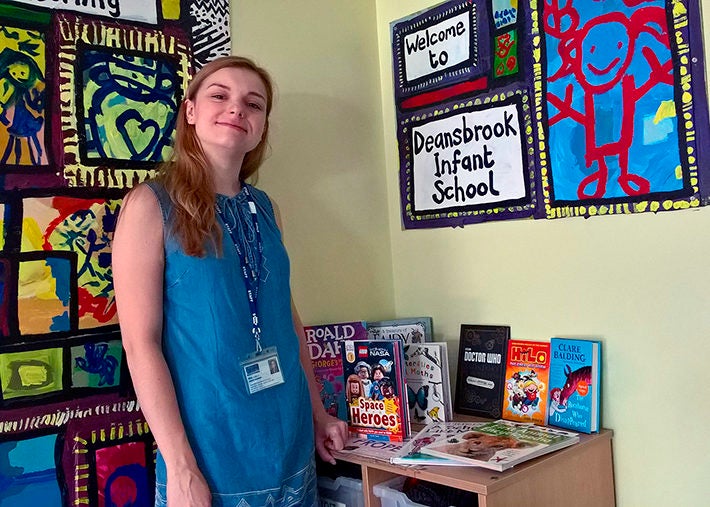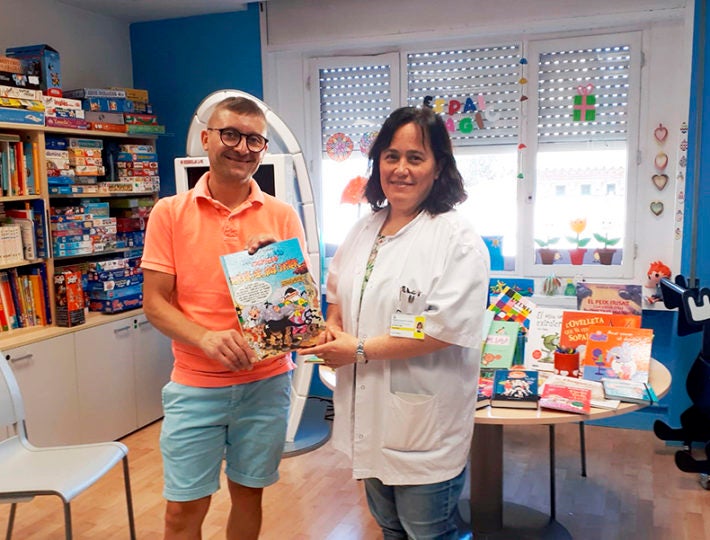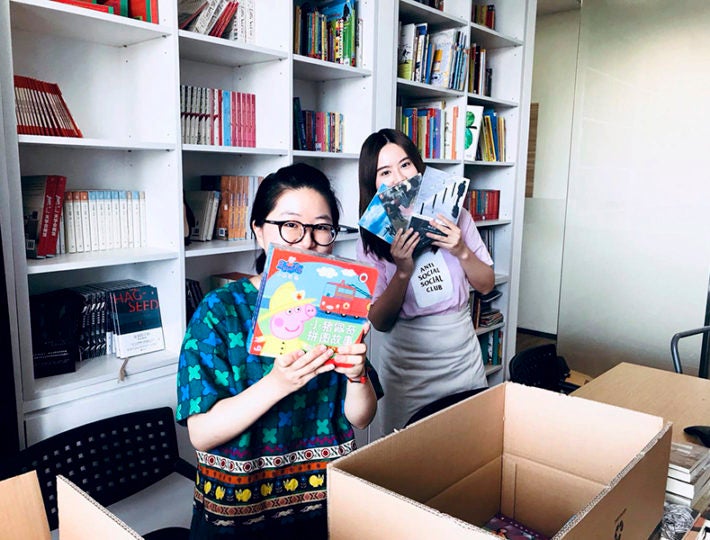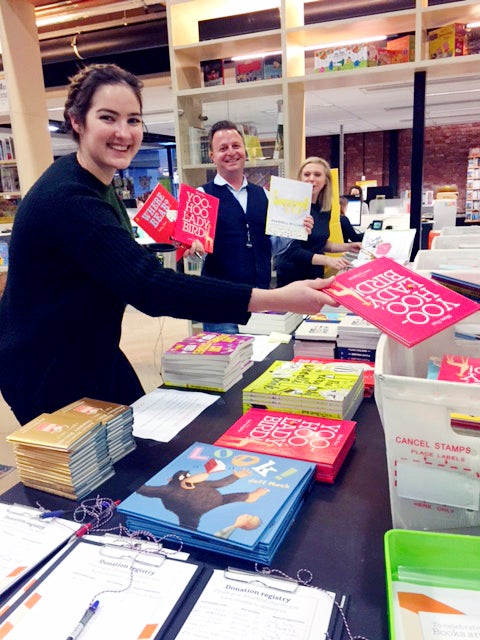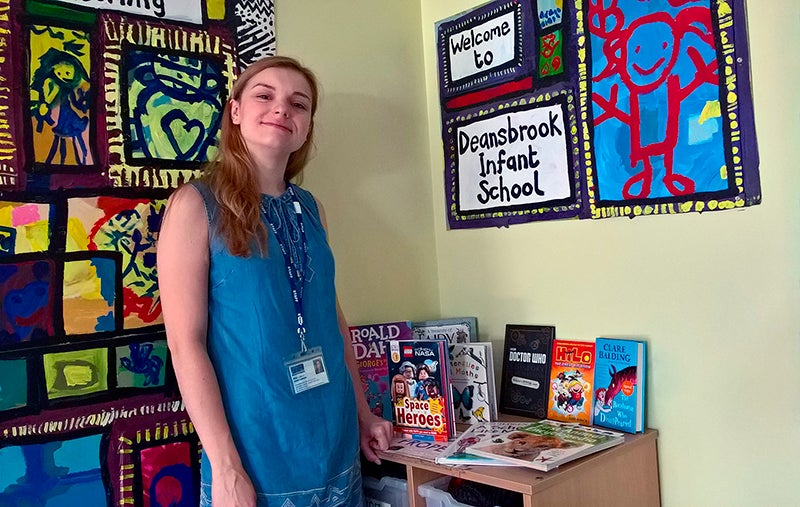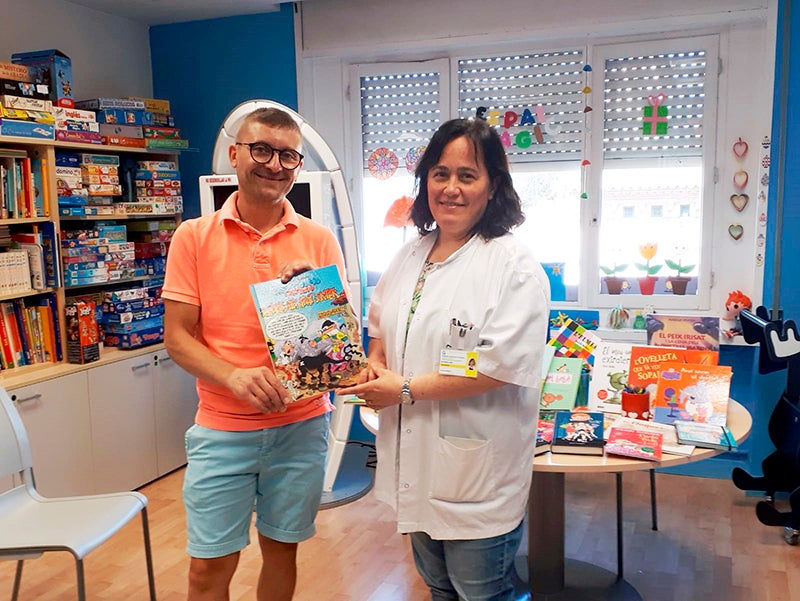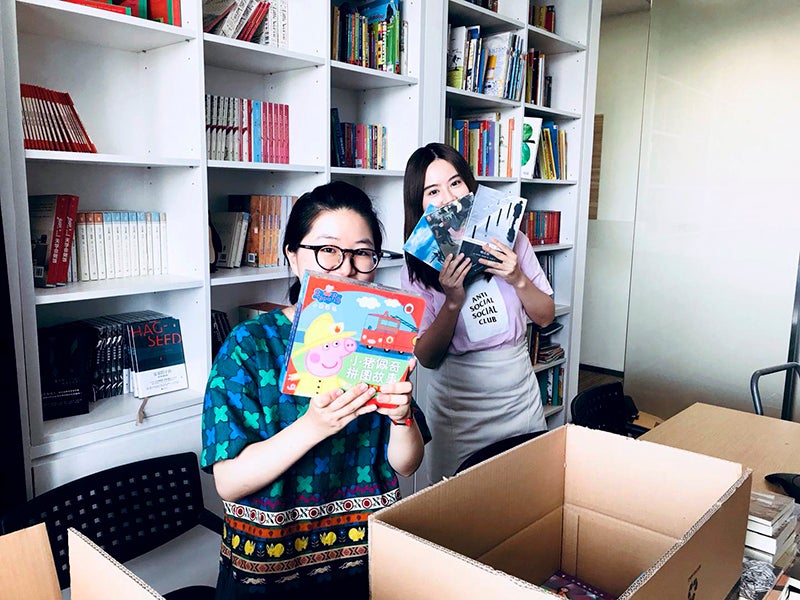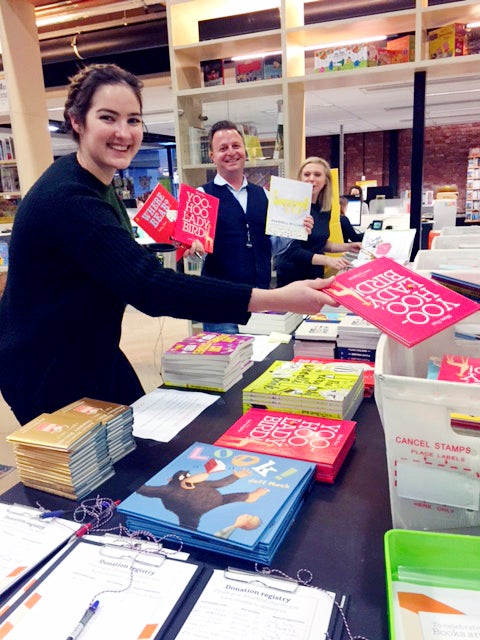 ---
Employee Book Donations for Our Anniversary
Our fifth anniversary as Penguin Random House in July 2018 provided an unprecedented opportunity to unite around the globe to get more books into the hands of more readers. Through a special anniversary global book donation, we offered every Penguin Random House employee worldwide a selection of free books to donate to any philanthropic or nonprofit organization of their choice. Thousands of our employees joined the campaign, and we were able to provide more than 72,000 books to children and adults in need. Recipient organizations included schools, libraries, hospitals, rural development NGOs, and organizations that serve homeless and incarcerated individuals.
---
Reading Corners Donated to Primary Schools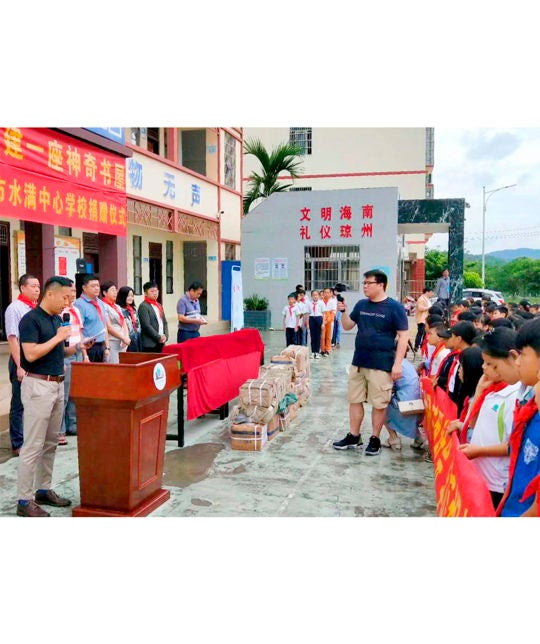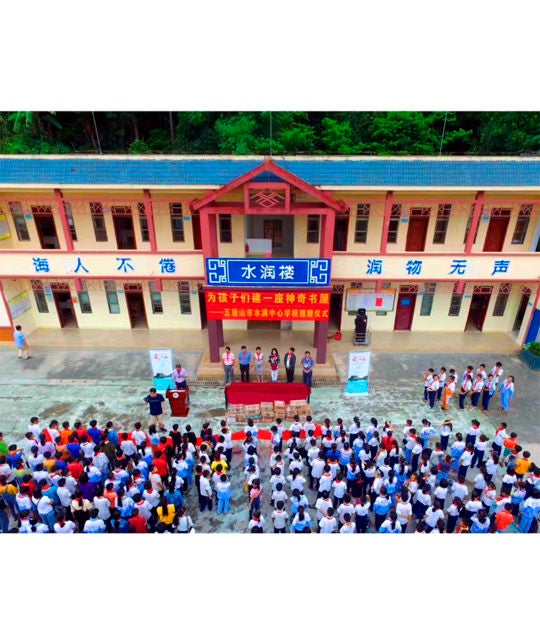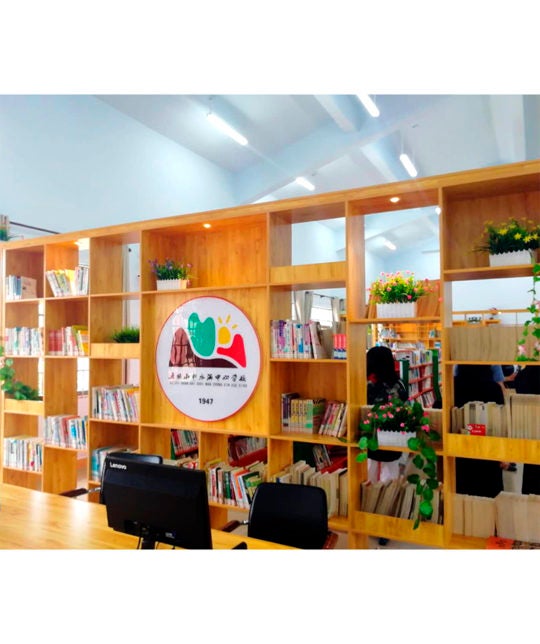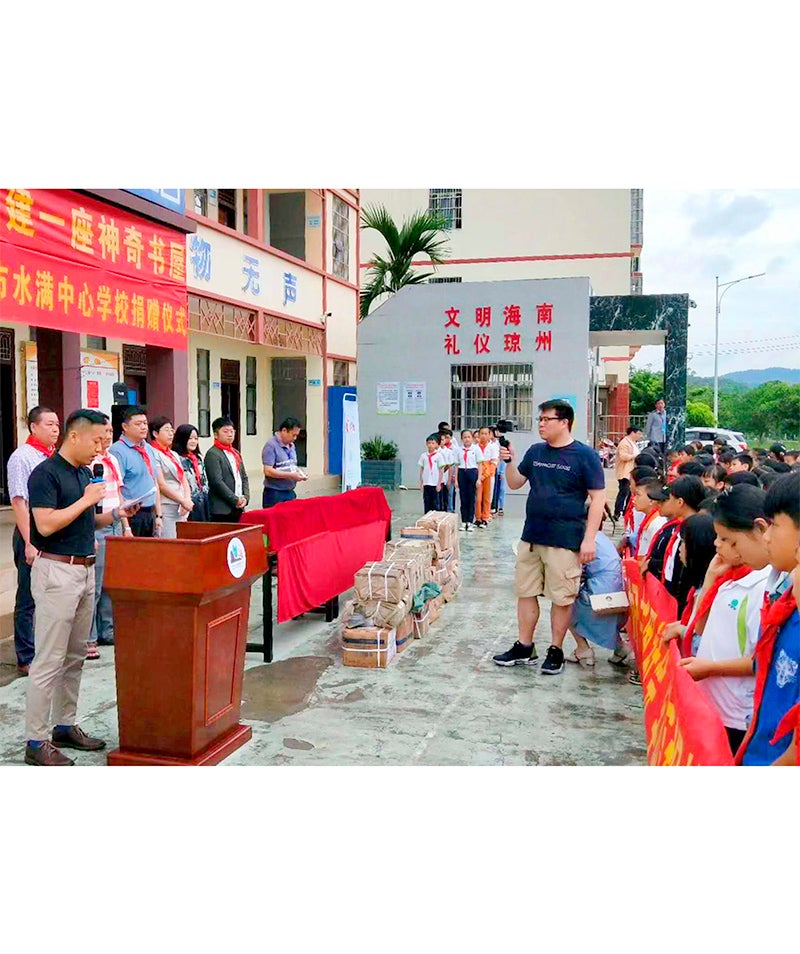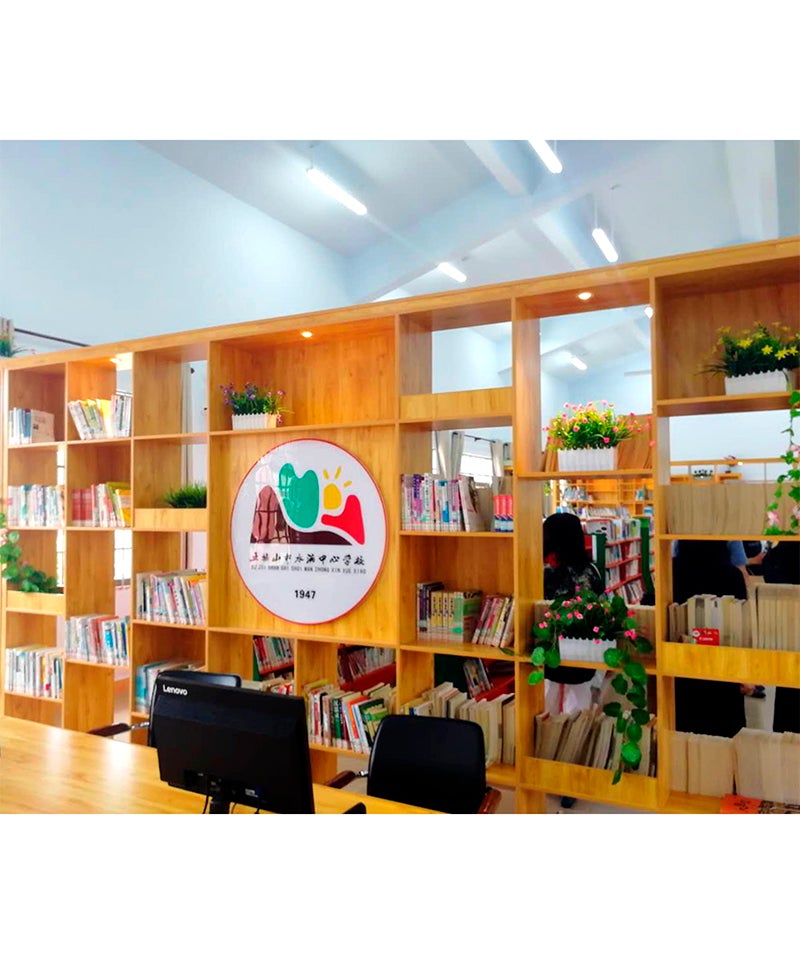 ---
Reading Corners Donated to Primary Schools
In June 2019, we donated reading corners called "magic book houses" to the impoverished region of Hainan province for students to have access to books and safe spaces to read. In addition, we donated 30 sets of the Magic Tree House series and other books, as well as 20 computers, to more than 300 students at Shuimanxiang Primary School
---
Book Donations for the Library Project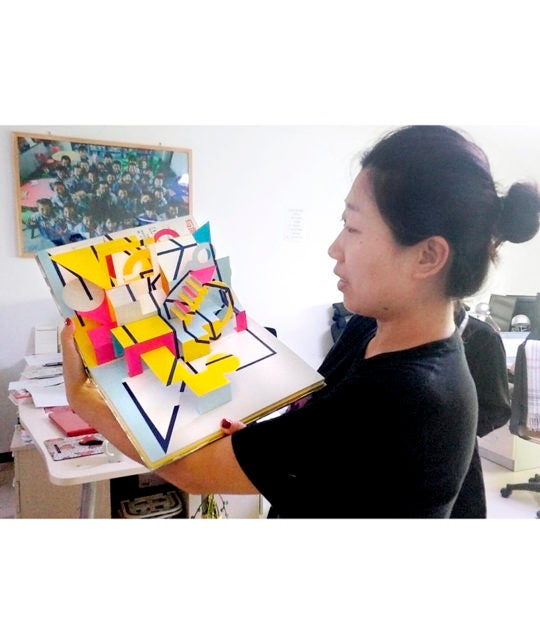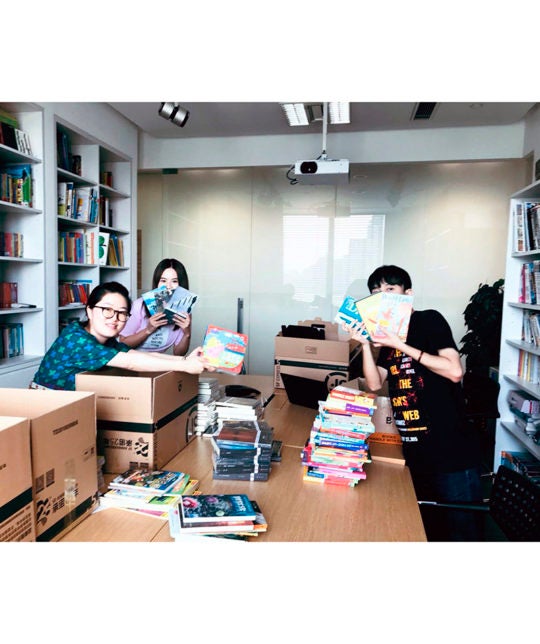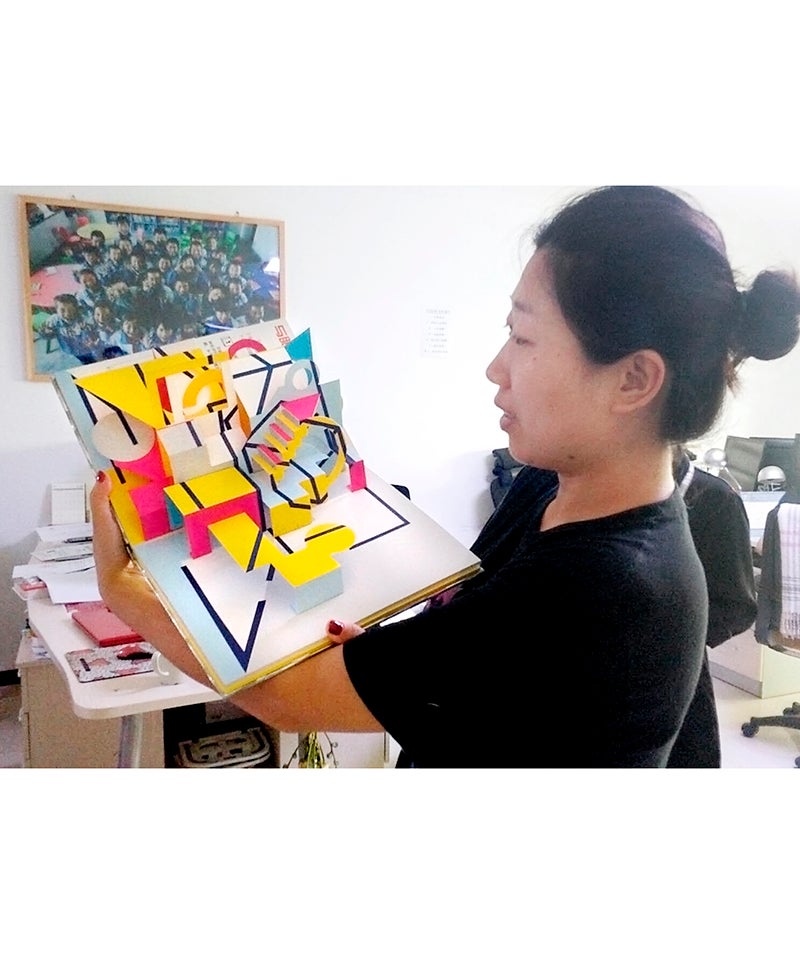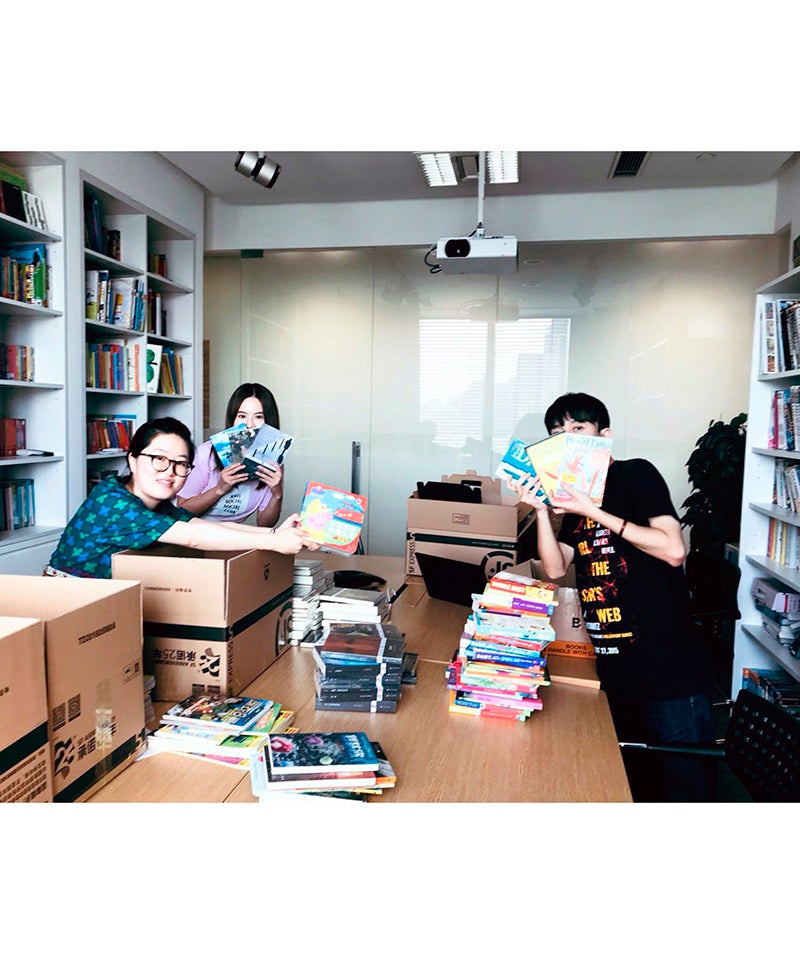 ---
Book Donations for the Library Project
To celebrate the 5-year anniversary of Penguin Random House, we hosted a book drive, collecting a total of 733 books. We donated the books to the Library Project, an nonprofit dedicated to improving literacy among children in rural Asia, specifically China, Cambodia, and Vietnam, by donating books (in local languages) and shelving to build libraries in schools of need. The Library Project also provides support and training for teachers, to help them maximize use of their libraries and encourage children to read more. To learn more about the Library Project, click here.
---
Explore Commitments by Region