19 stories tagged 'AUSTRALIA'
All In
REAFFIRMING OUR COMMITMENT
---
Voicing our continued support of the Paris Agreement, we signed the "
All In
" climate statement calling for America's national mobilization on climate action and clean, equitable recovery.
---
Our Approach to Diversity, Equity & Inclusion
---
Our Approach to Diversity, Equity & Inclusion
As Penguin Random House, we hold a collective belief in ensuring that diverse voices are elevated and heard. And we can and must do better. We must give a platform to an even broader range of voices, especially more authors and illustrators of color. Establishing more inclusive business practices—including reflecting the diversity of our world in our staff—is a necessity for us to help build an inclusive society. For us, more diverse publishing is not just a moral imperative.
We hear, and support, the demands for change from our colleagues, authors, partners, and readers, and the wider community. These four pillars are guiding our global approach to diversity and inclusion in our business around the world.
Leadership Investment in Diversity, Equity & Inclusion. Effective leadership is at the core of systemic change and we are committed to investing in that change through unconscious bias, antiracism, and inclusivity training. We acknowledge that leaders need to take more proactive ownership of our efforts in order to relieve the burden on employees from marginalized groups and junior employees.
Diversity & Representation. While we have a globally diverse workforce, we are committed to making our employee population even more representative of our society. We will increase the number of books we publish—and promote, market, and sell—by people of color.
Career Growth. We believe that diversity, equity and inclusion are crucial to the development of all employees. Our Human Resources teams have created tools to help employees have more purposeful conversations with their managers about career advancement. We are actively making advancements to increase the clarity and consistency regarding opportunities for career and compensation development in order to ensure that employees are prepared, supported, and well situated in how to advocate for their career path.
Psychological Safety and Belonging. We understand that it is important to assure that employees are able to authentically express all aspects of their identities in the workplace, and that managers play a key role in this process. We seek to create a more psychologically safe, inclusive environment that allows employees to bring their full selves to work and voice their ideas and opinions freely and without fear.
These four pillars are the guiding principles by which Penguin Random House will foster a more diverse, equitable and inclusive company culture. Like our publishing, we locally implement our global diversity and inclusion position. On this page, you will find a selection of the programs and initiatives that are underway in support of these overarching pillars.
---
Employee-Driven Action to Combat Climate Change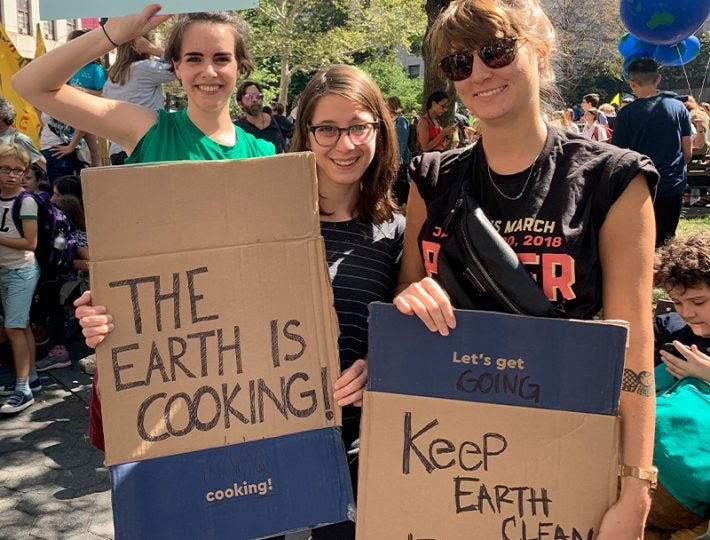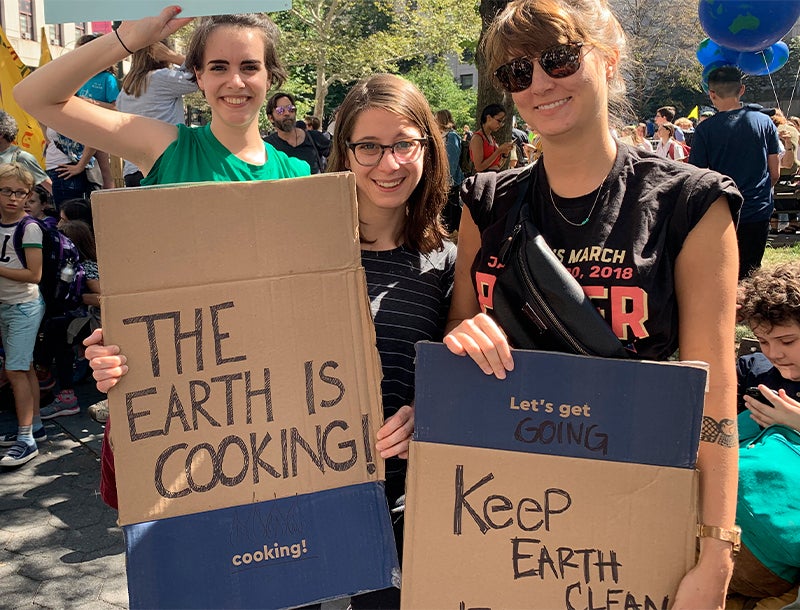 ---
Employee-Driven Action to Combat Climate Change
Our employees across the territories are leading teams, such as the Sustainability Subcommittee in the United States and the Environment Team in Australia/New Zealand, to make grassroots efforts to combat climate change. In the United States, the Sustainability Subcommittee is an employee-led group of engaged colleagues who are dedicated to positively affecting the environment. In tandem with our corporate efforts, through awareness campaigns and events, the Subcommittee aims to have a positive impact in our communities and the environment where we work and live.
---
Penguin Random House will be Climate Neutral by 2030.
WE ARE STILL IN
WITH THE PARIS AGREEMENT
---
In 2019, Penguin Random House reconfirmed its 2017 support of the Paris Agreement on climate change.
70,800 CUPS
ESTIMATED SAVED FROM LANDFILL
---
Penguin Random House Australia's "Keep Cup Drive" saved an estimated 70,800 single-use cups from the landfill.
96% Worldwide
USE OF SUSTAINABLE PAPER
---
As pf 2021, more than 96% of all paper sourced by Penguin Random House worldwide for its books will come from certified mills.
$100,000
DONATED TO THE INDIGENOUS LITERACY FOUNDATION
---
For three years, Penguin Random House Australia partnered with the Indigenous Literacy Foundation to host 11 students in its offices in Sydney.
---
Internships for Afro-Australian Students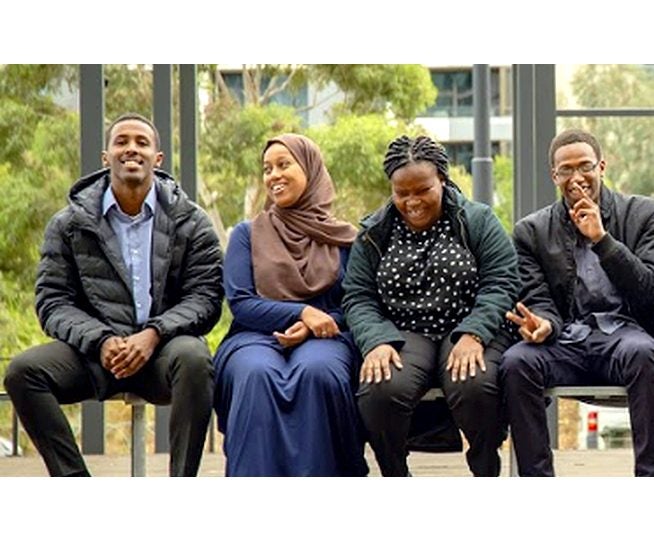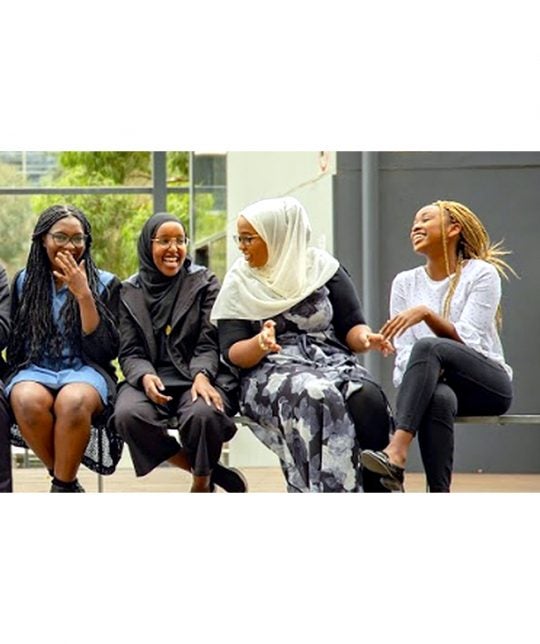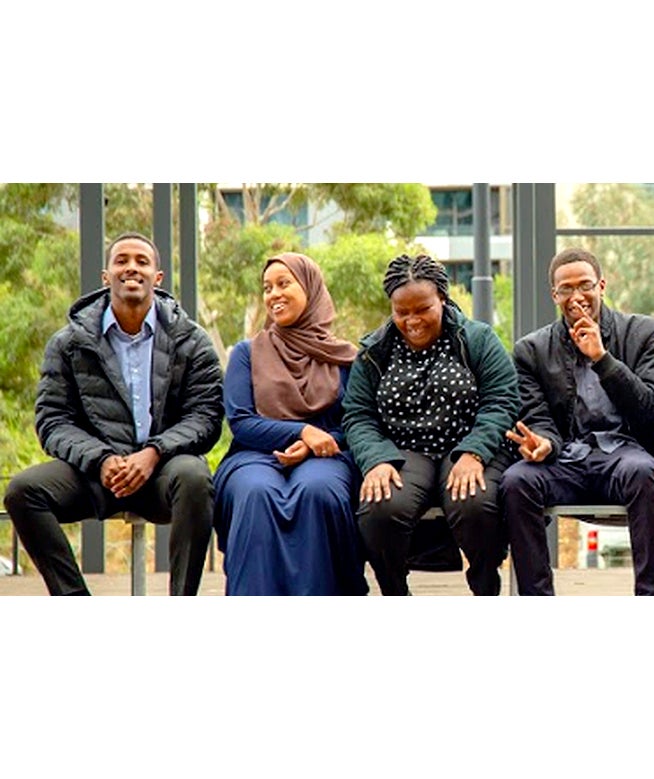 Australian Student Organization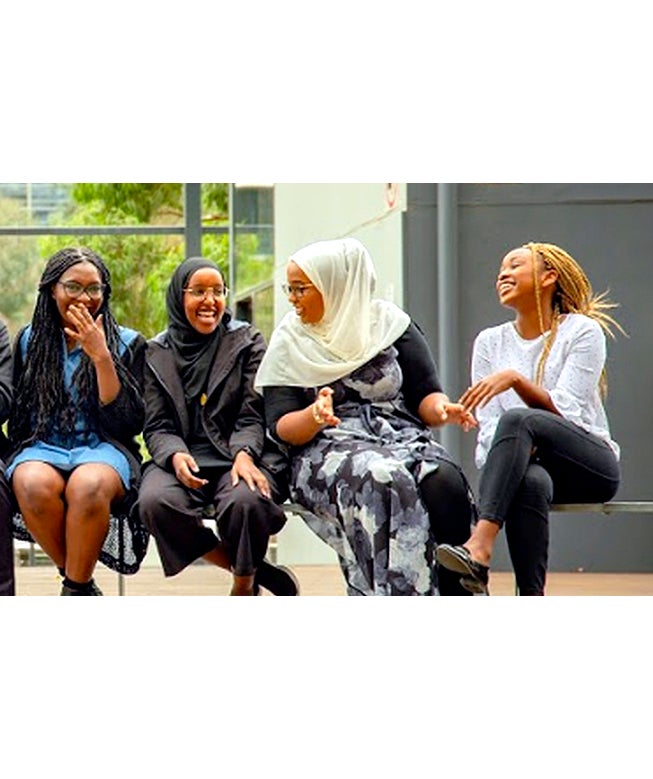 Australian Student Organization
---
Internships for Afro-Australian Students
In 2019, we successfully introduced a new approach to internships in order to provide underrepresented groups better opportunities to explore the publishing industry and consider publishing as a possible career path. We partnered with the Afro-Australian Student Organisation in Victoria and New South Wales—a group that provides opportunities that improve the academic, professional, and personal development of African and African Australian students in Australia—to seek candidates for our paid internship program. Successful candidates have the opportunity to gain a broad understanding of publishing, spending 120 hours rotating through different departments and learning how a book goes to publication and beyond.
---
DK's Sustainability Working Party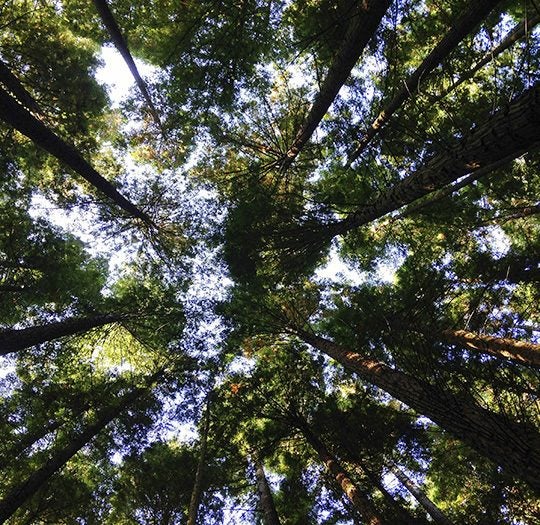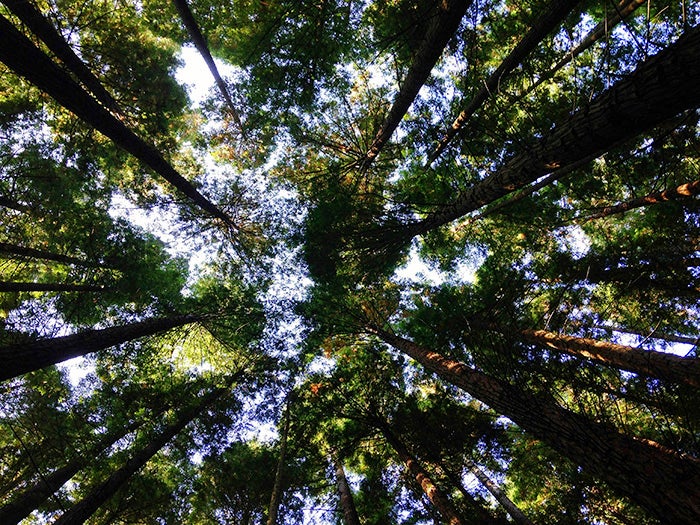 ---
DK's Sustainability Working Party
DK's global Sustainability Working Party was created to deliver plans on sustainability as volunteers from our offices around the world meet monthly to create and execute our global strategy. The meetings also act as a forum to discuss ideas that will drive forward sustainability initiatives. We also have local colleague-led Green committees dedicated to encouraging sustainable behaviors among colleagues, including reducing printing and single-use plastic. These committees also participate in local and global events throughout the year to raise awareness about environmental causes, such as Earth Day and World Environment Day.
---
Response to Australian Bushfire Crisis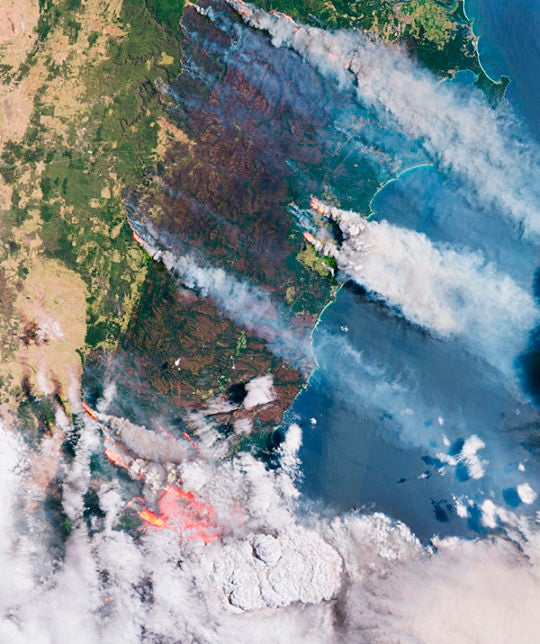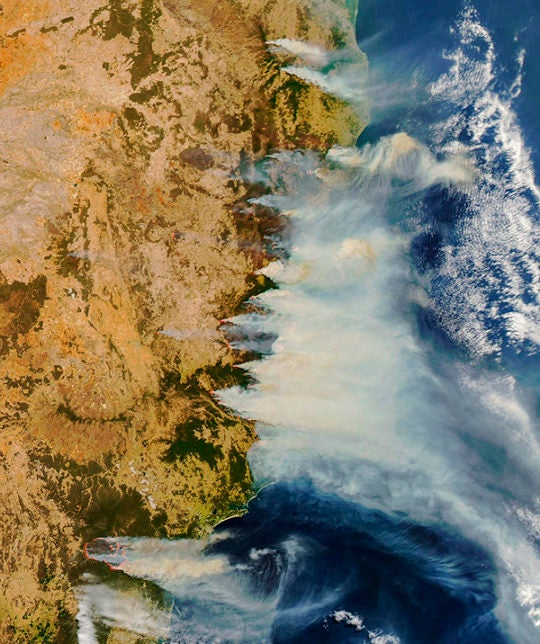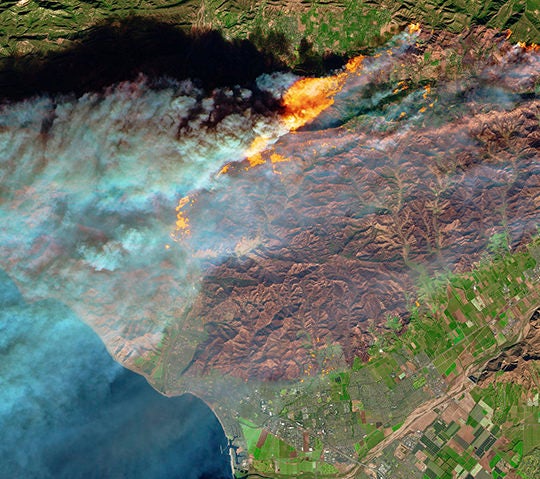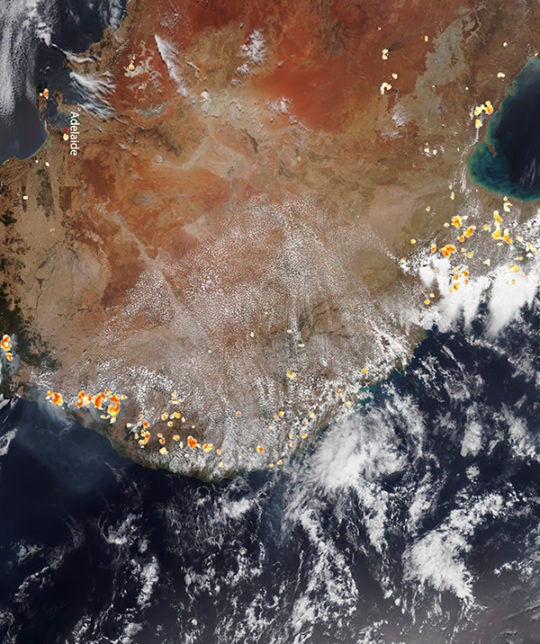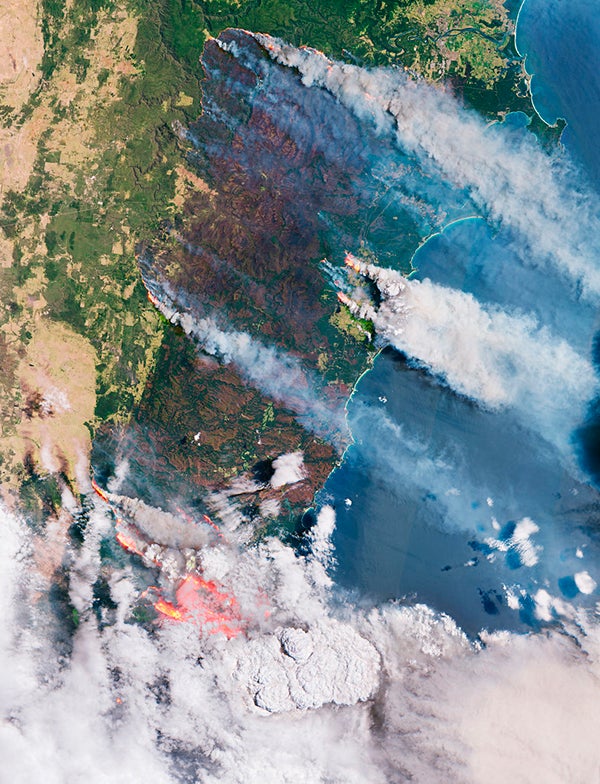 European Space Agency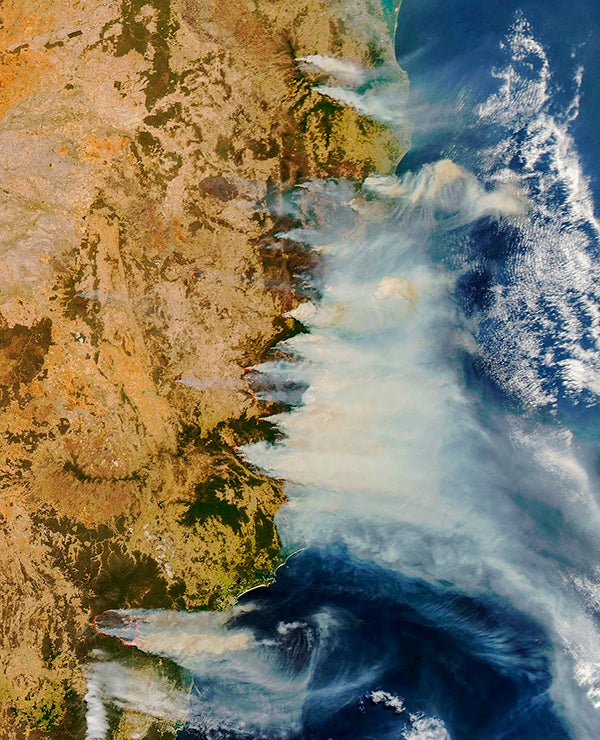 NASA Worldview, processed by Pierre Markuse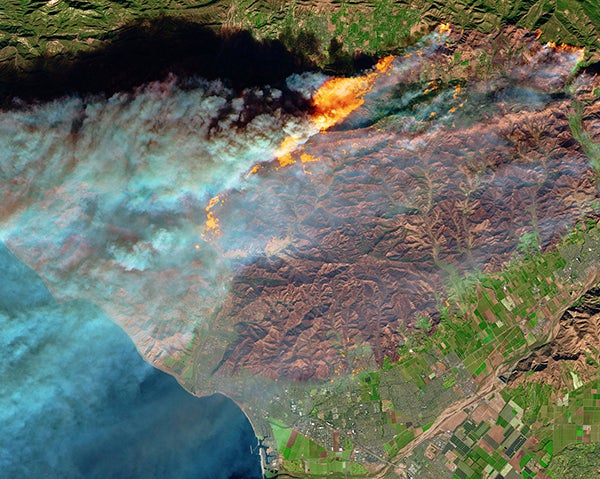 NASA Earth Observatory images by Joshua Stevens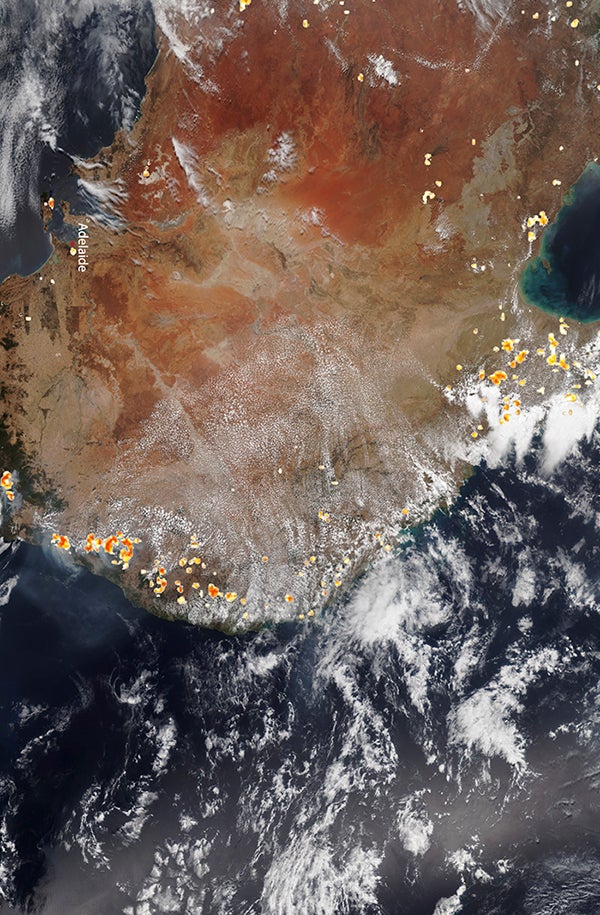 National Oceanic and Atmospheric Administration
---
Response to Australian Bushfire Crisis
In late 2019 and early 2020, Australia was ravaged by the worst bushfires ever experienced in the country. Across four states, lives and livelihoods were lost, homes destroyed, and our wildlife and their natural habitats critically impacted. PRH Australia, with the support of PRH Canada and PRH U.S., raised $75,000 through fundraising events across all sites, and that money was subsequently distributed to Australia Red Cross and wildlife rescue organizations in the most severely impacted states of New South Wales, Victoria, and South Australia.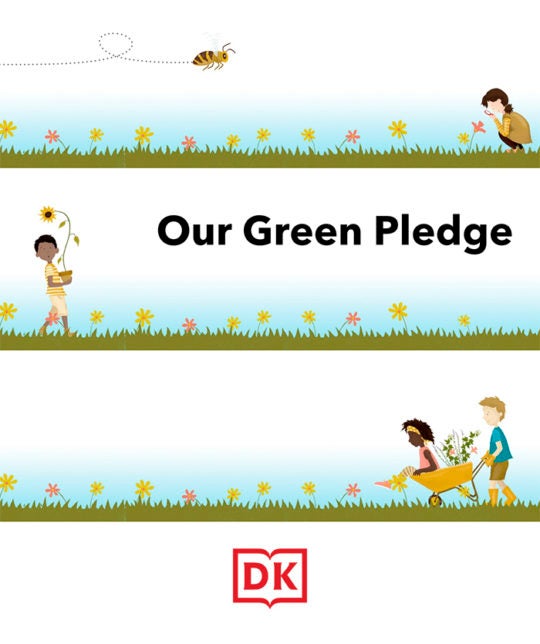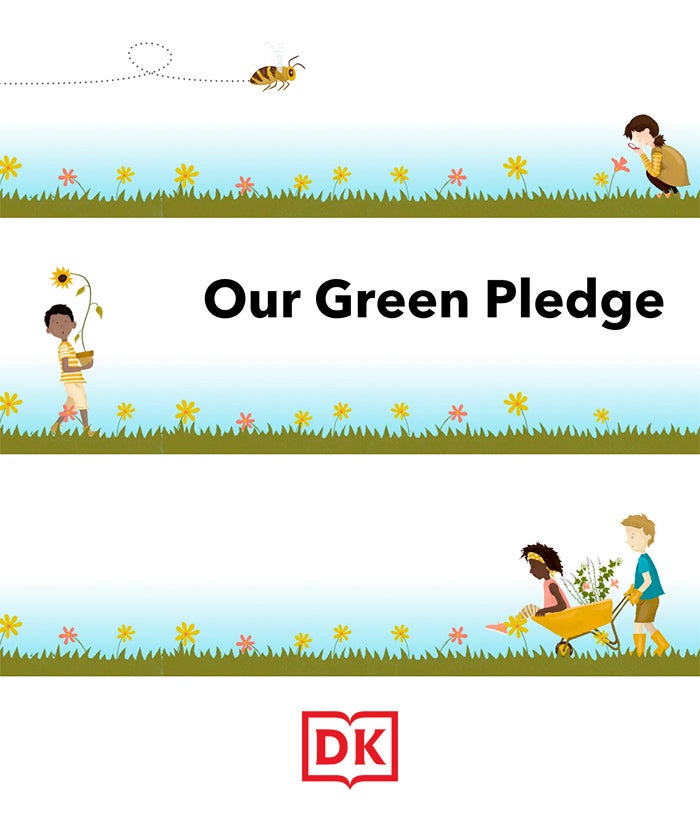 ---
DK's Green Pledge
At DK, we care deeply about an ethical supply chain and taking positive actions beyond that of a publisher. Our Green Pledge was launched in early 2020 and pulls together all the important work we do to maintain an ethical supply chain, and the positive steps we are planning for the future. Our work is split into four key areas—materials, environment, safety, and sustainable supply chains—and these will continue to be the focus of our efforts. Our Green Pledge acts as an essential framework for our processes, identifying what we have achieved so far in our sustainability goals and what our next steps will be to maintain an ethical supply chain. To learn more about the pledge, click here.
---
Partnership With the Story Factory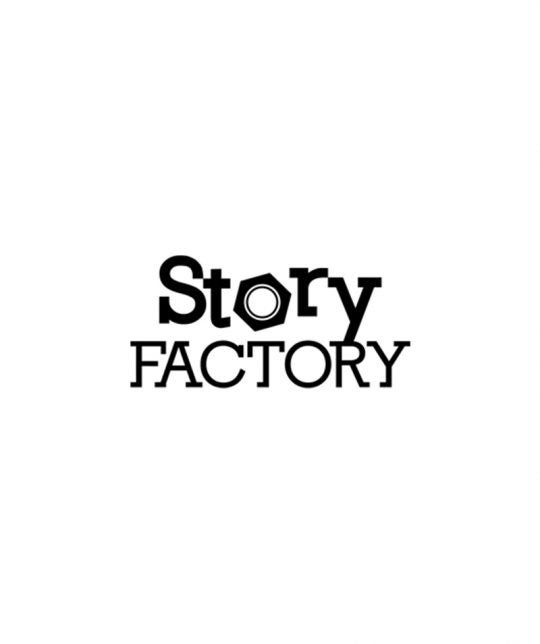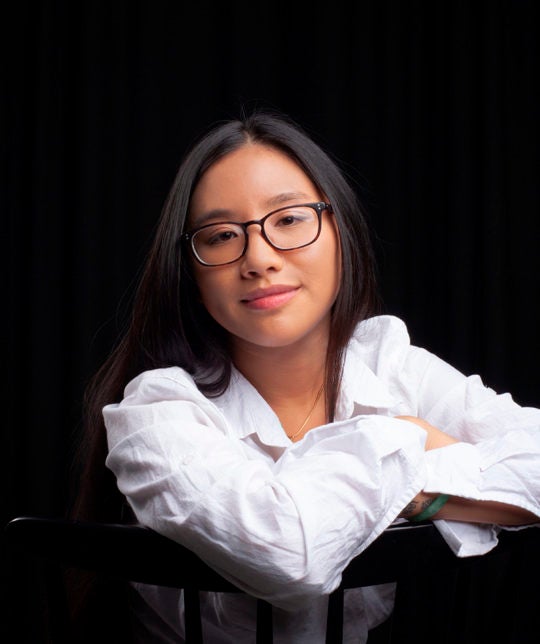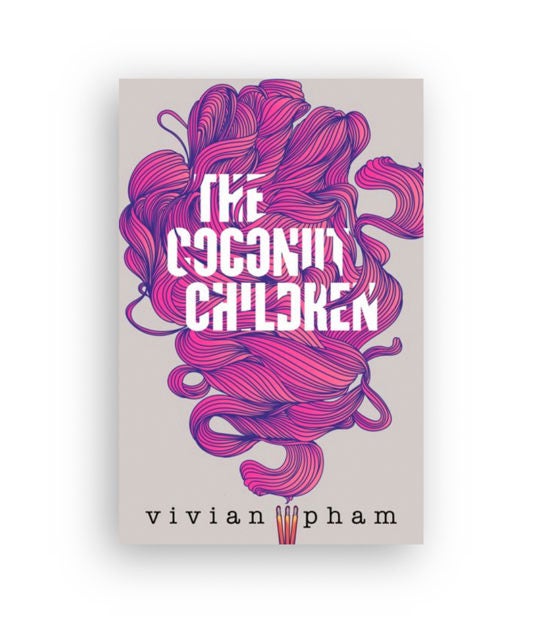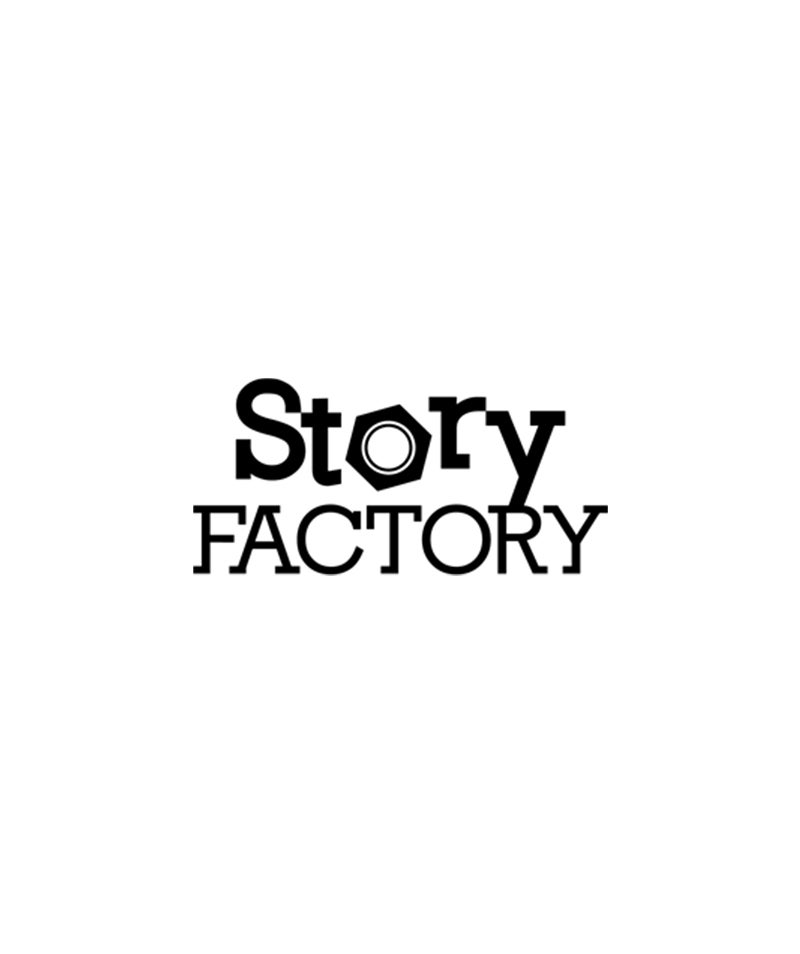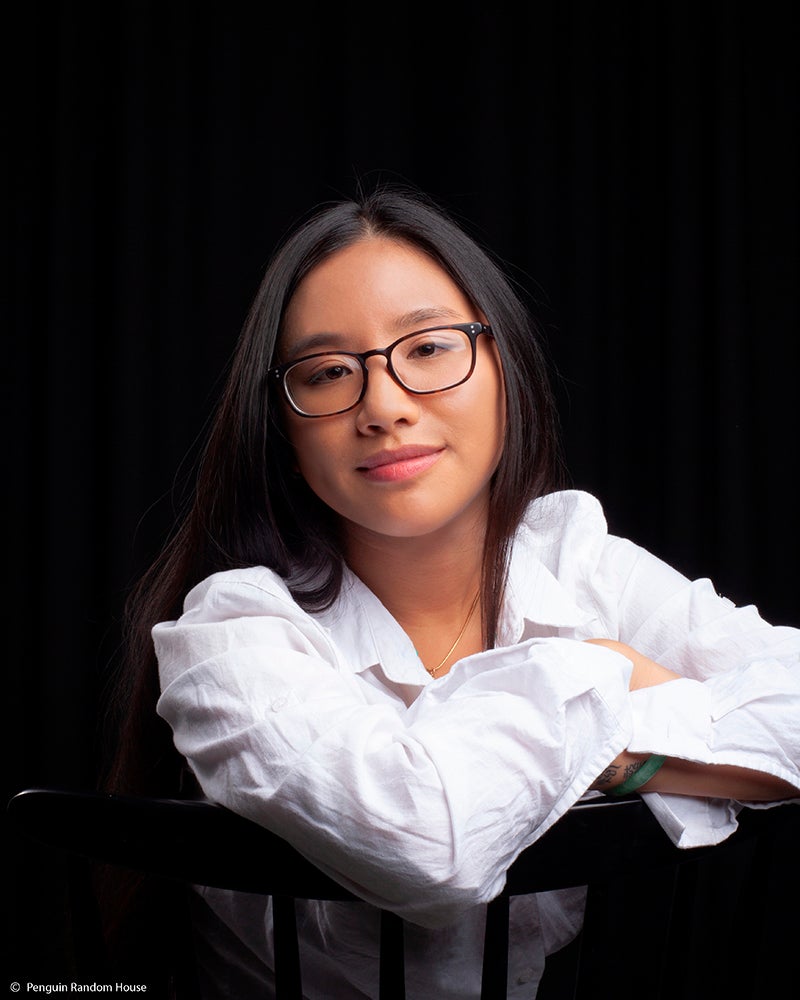 Vivian Pham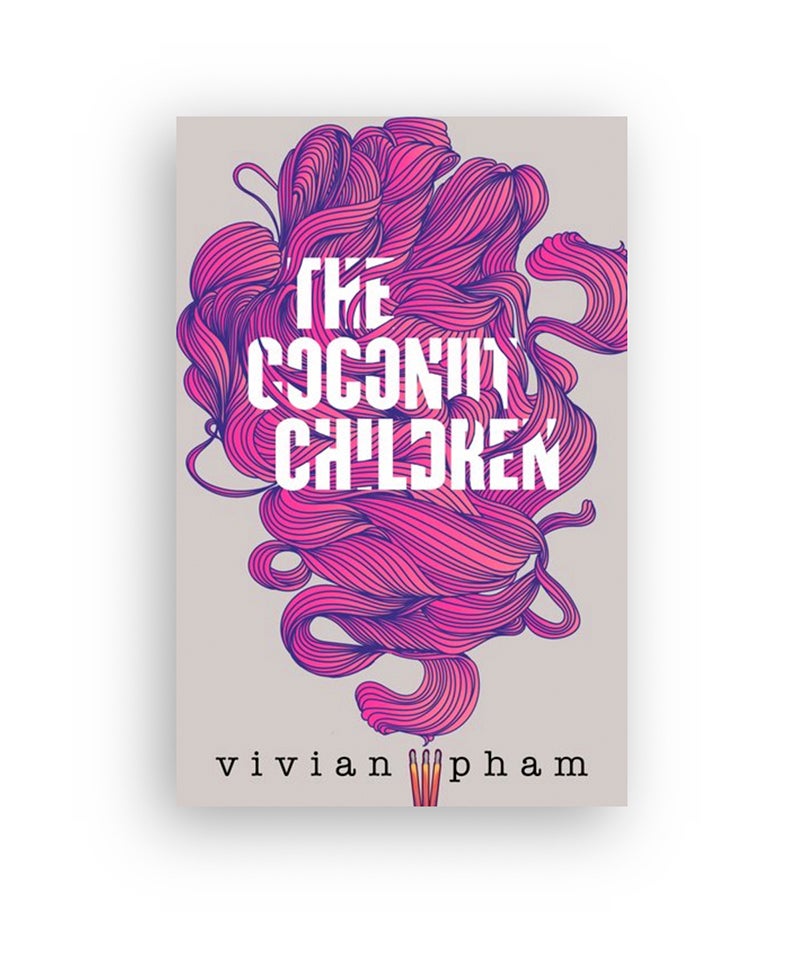 ---
Partnership With the Story Factory
We have been partnering with the Story Factory since it opened in 2011. A not-for-profit creative writing center for marginalized young people aged 7 to 17, the Story Factory hosts a comprehensive program of workshops that helps build literacy, confidence, and creativity. We have helped publish various anthologies and collections over the years, and our employees volunteer to help edit, design, and typeset the novellas and poetry chapbooks that emerge from the Story Factory's yearlong programs. In 2020, we were delighted to publish The Coconut Children by Vivian Pham, a graduate of the program. To learn more about the Story Factory, click here. To learn more about our partnership, click here and here.
---
Annual Write It Fellowship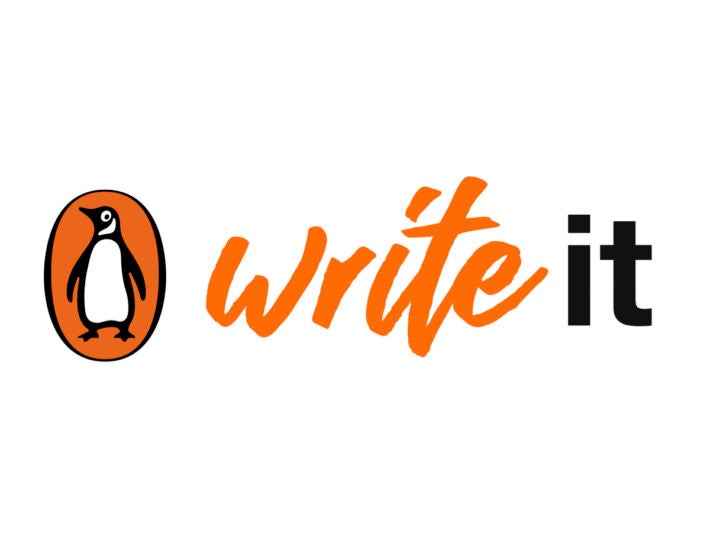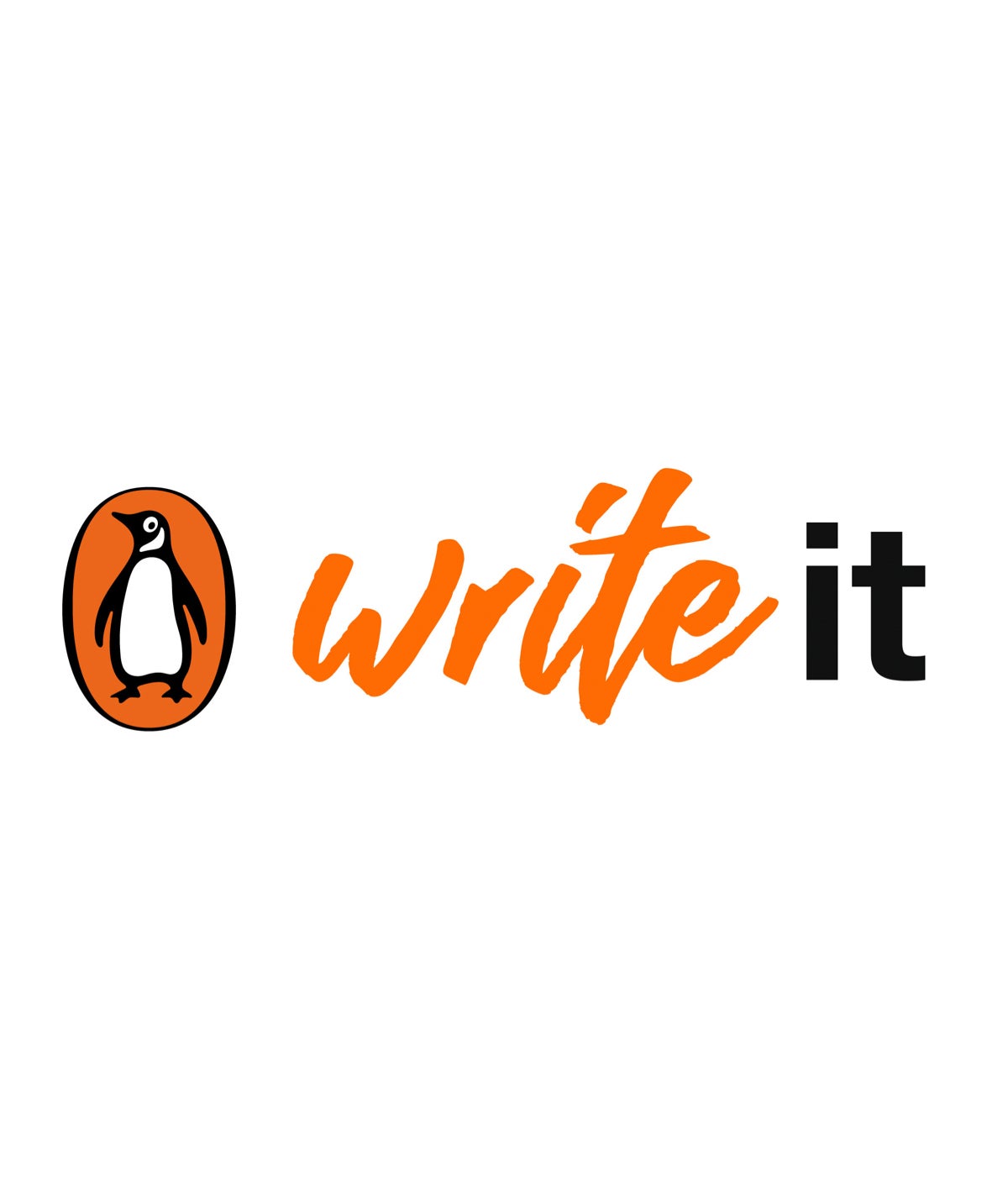 ---
Annual Write It Fellowship
We launched our inaugural Write It Fellowship in Australia in 2019. The Write It Fellowship aims to find, nurture, and develop unpublished voices across all genres, focusing on writers from marginalized backgrounds. The four winners of the fellowship received mentorship from Penguin Random House editors with the hope of publication, as well as a trip to our offices in Sydney to participate in a Penguin Random House Open House. After a successful launch, this will be an annual program. To learn more, click here and here.
---
Reduction of Paper and Single-Use Plastics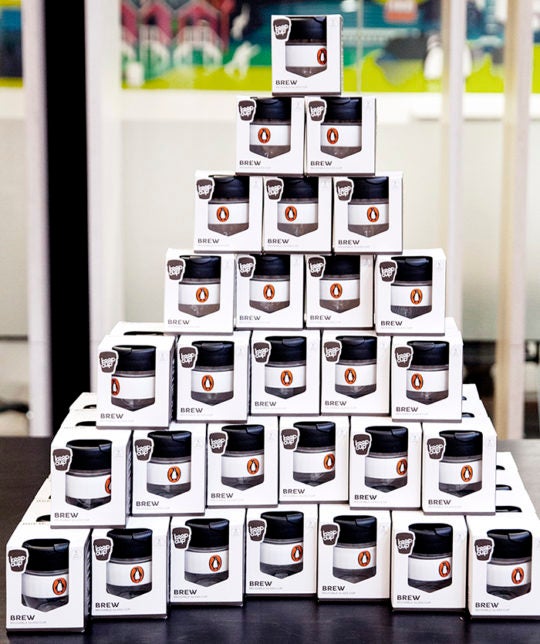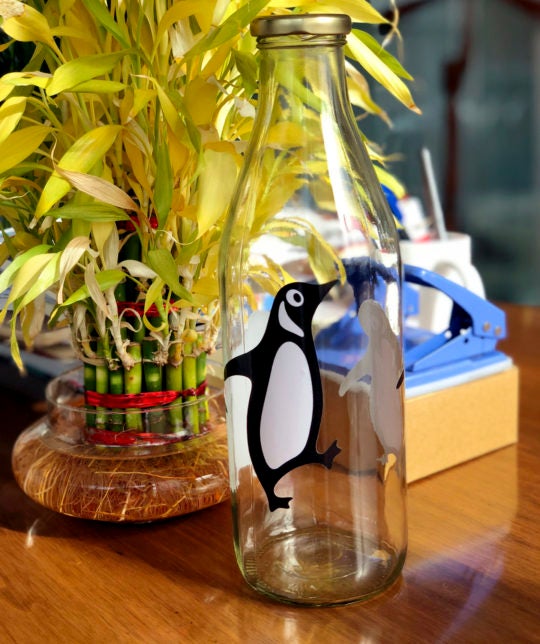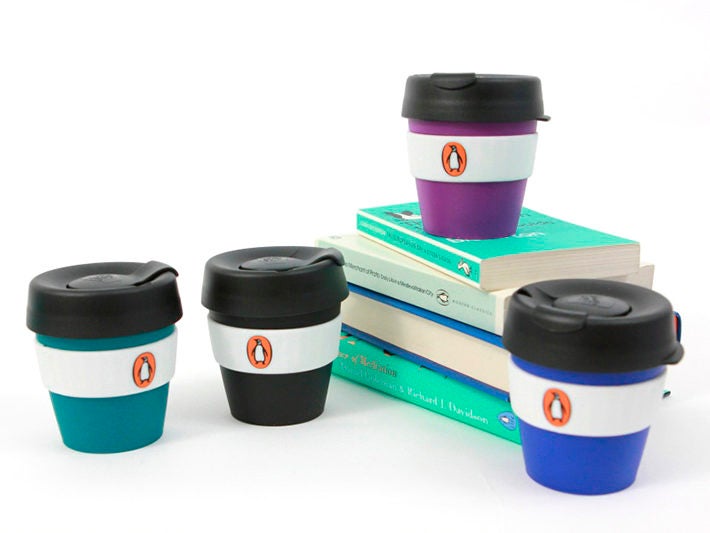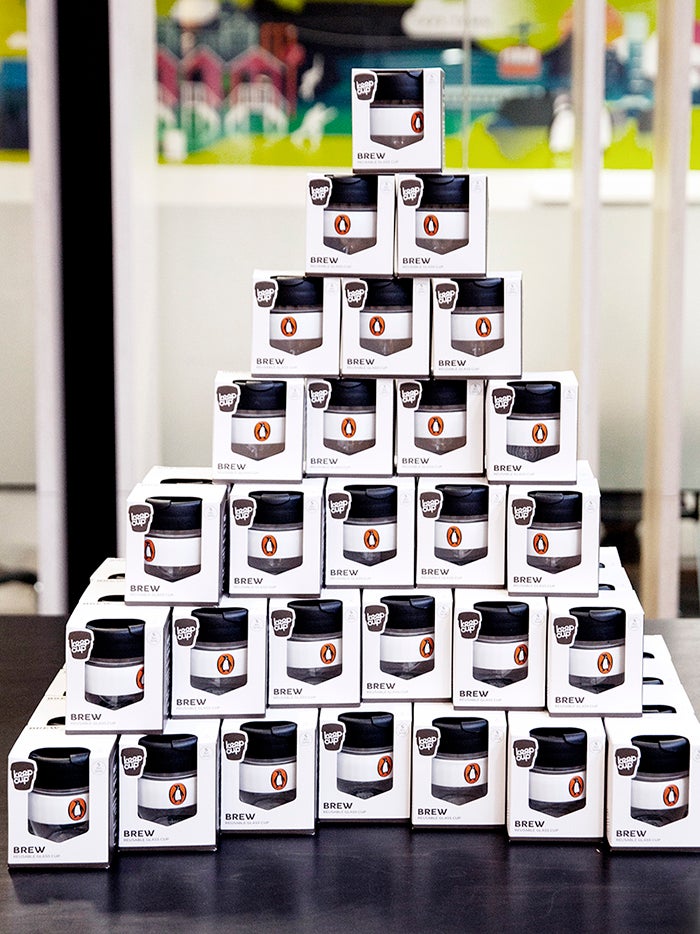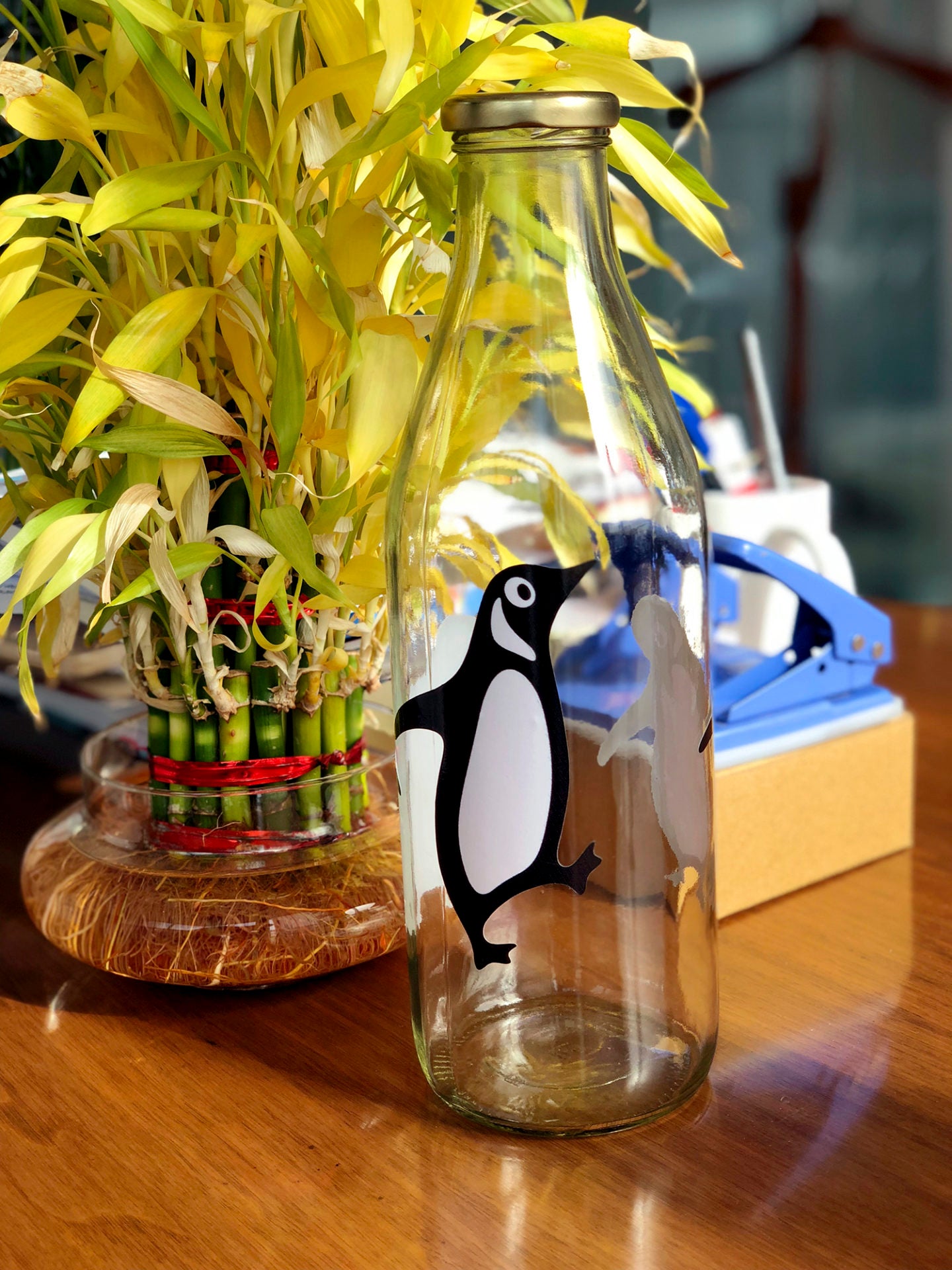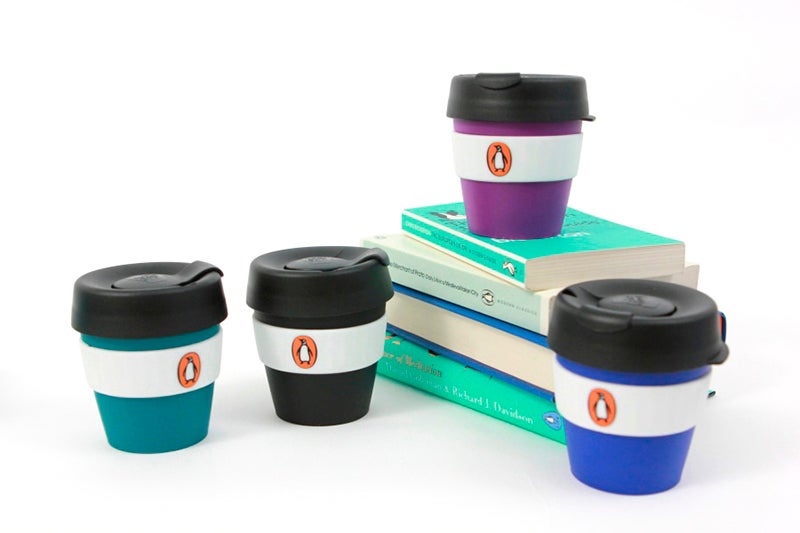 ---
Reduction of Paper and Single-Use Plastics
Globally, we have increased our efforts to reduce single-use plastic and printing in our offices. Simple solutions have helped us make significant impacts, like using branded Penguin Random House mugs instead of one-time-use paper cups, defaulting to double-sided printing to reduce paper waste, and sharing motivation and encouragement in email signatures to limit printing. In the United Kingdom, we've implemented reduction projects to remove single-use plastic from shipping boxes and replaced it with reused cardboard. Transitioning to e-contracts alone has reduced paper consumption in the United Kingdom by more than one million units a year. In Australia, we initiated a "Keep Cup Drive" and saved an estimated 70,800 single-use paper cups from the landfill. In India, we took a pledge to make our office plastic-free and increase our efforts toward reduced energy consumption. India replaced all packaged plastic water bottles with Penguin-branded glass bottles; uses biodegradable paper for waste, has a default setting to print double sided, and automatically deletes print commands after a few hours of no response; and introduced Green Hour every week to avoid using electricity and appliances such as laptops and printers.
---
Participation in Australia Clean Up Day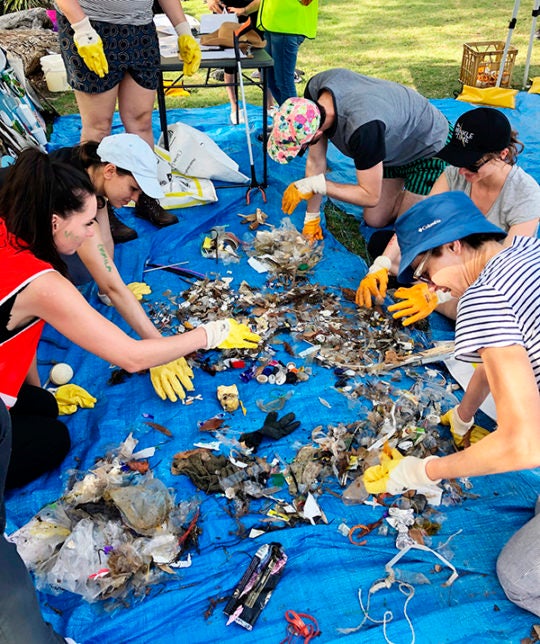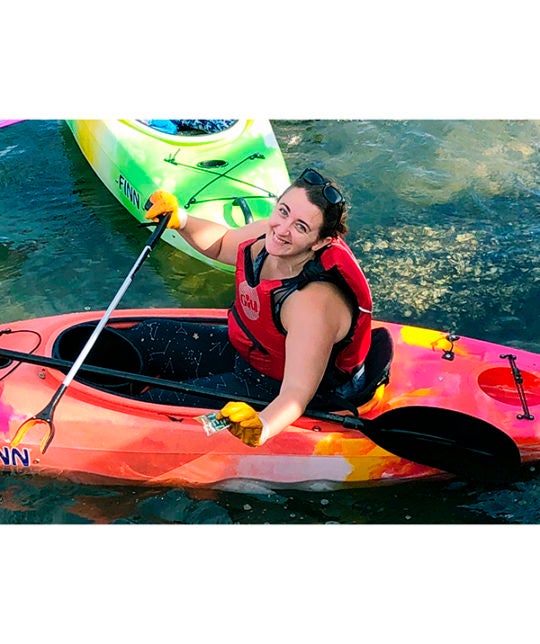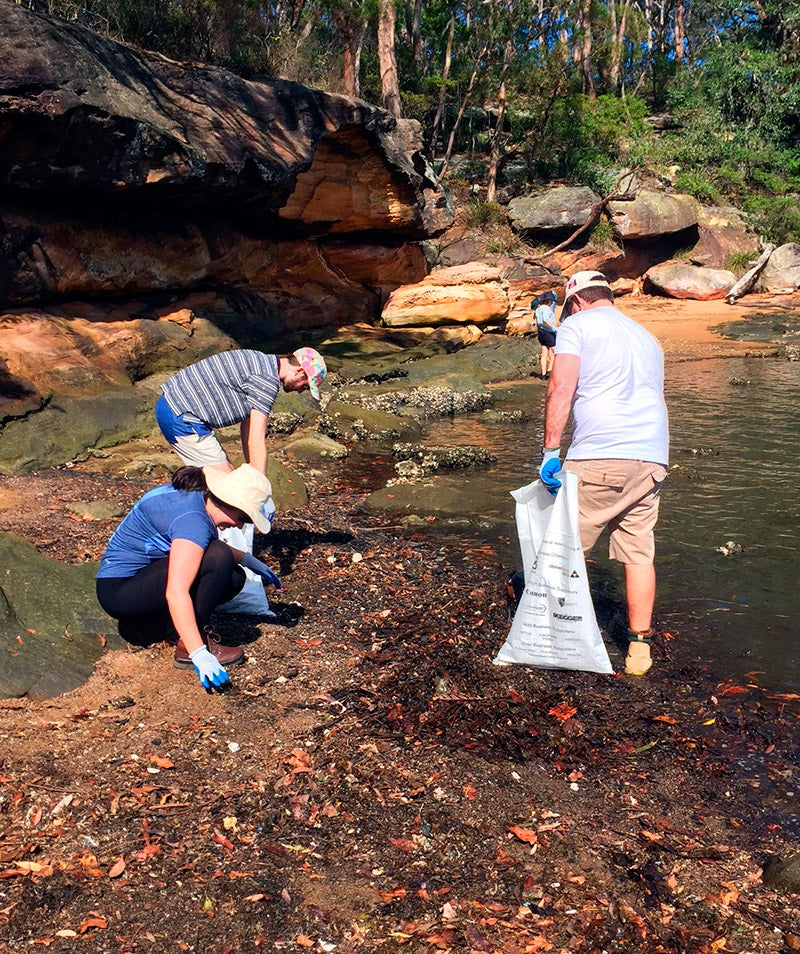 Penguin Random House Australia colleagues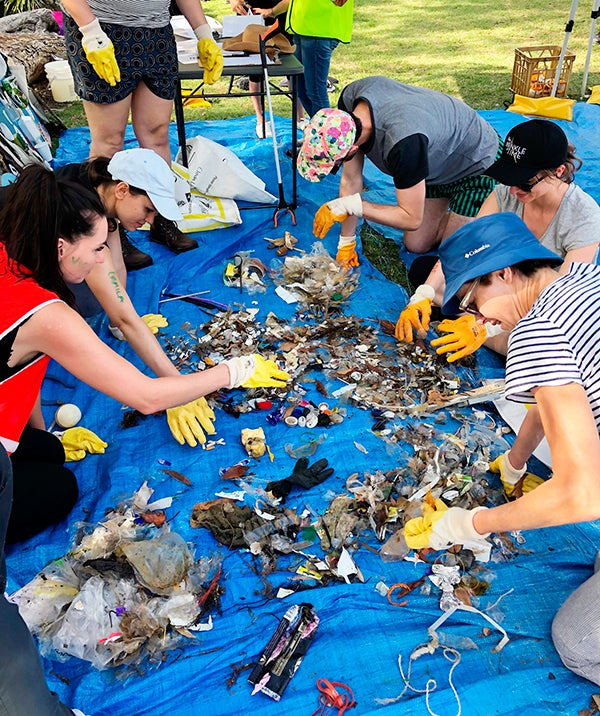 Penguin Random House Australia colleagues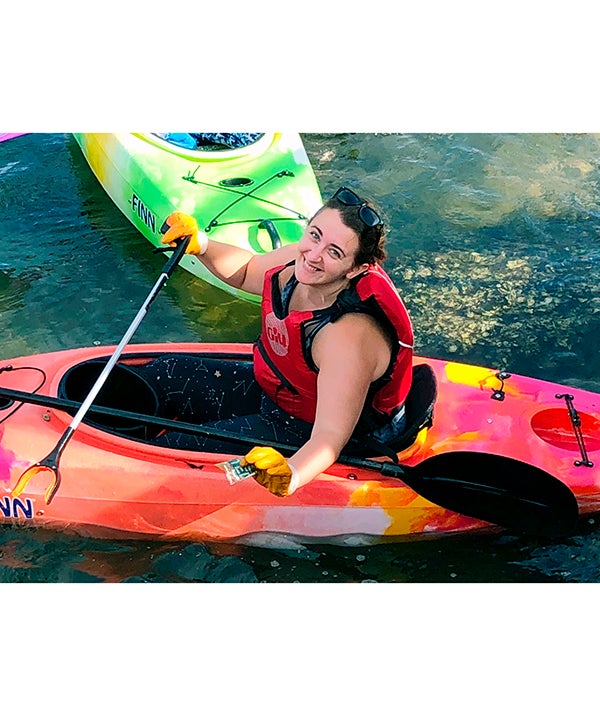 Penguin Random House Australia colleagues
---
Participation in Australia Clean Up Day
An energetic team of volunteers from our Sydney and Melbourne offices stepped up to Clean Up Australia. In Melbourne, our volunteers met at Markham Reserve to help clean up a nearby creek, while the Sydney team took on a challenging site at Primrose Park. Together with Bushland management staff, we gathered and hauled all manner of garbage and furniture, collecting two truckloads and 20 bags loaded with 200 kilograms of garbage. After a successful day, we celebrated with an afternoon tea in the park provided by the Green Team.
---
Employee Book Donations for Our Anniversary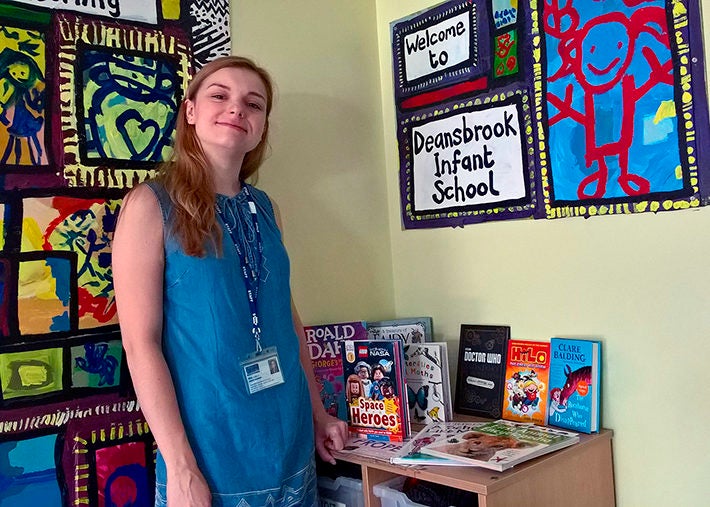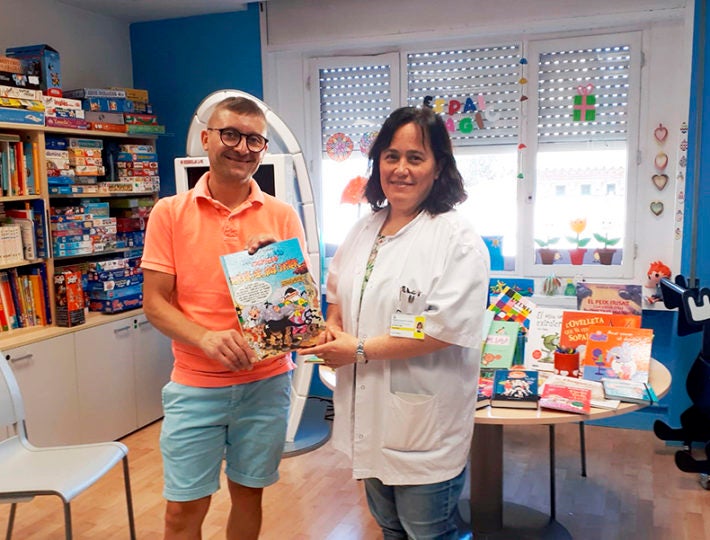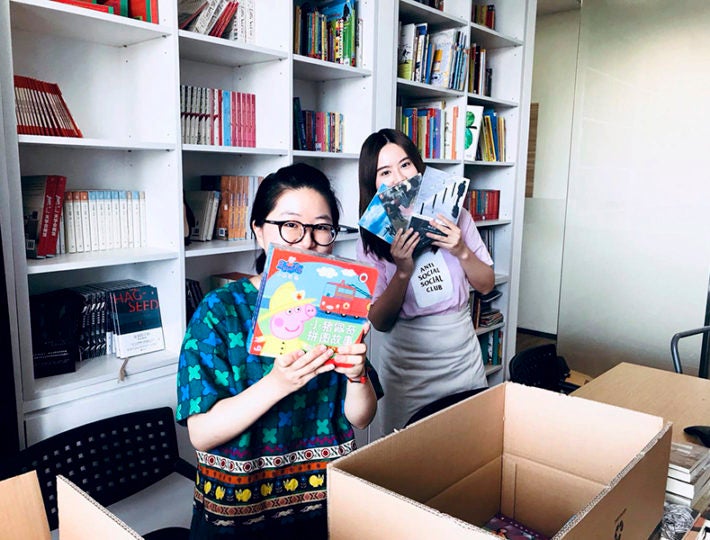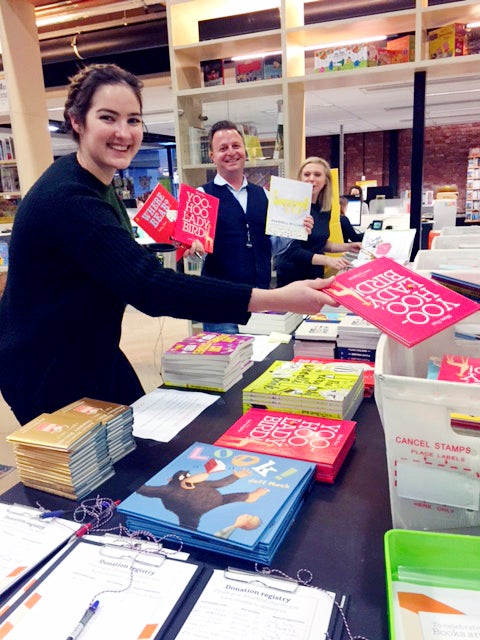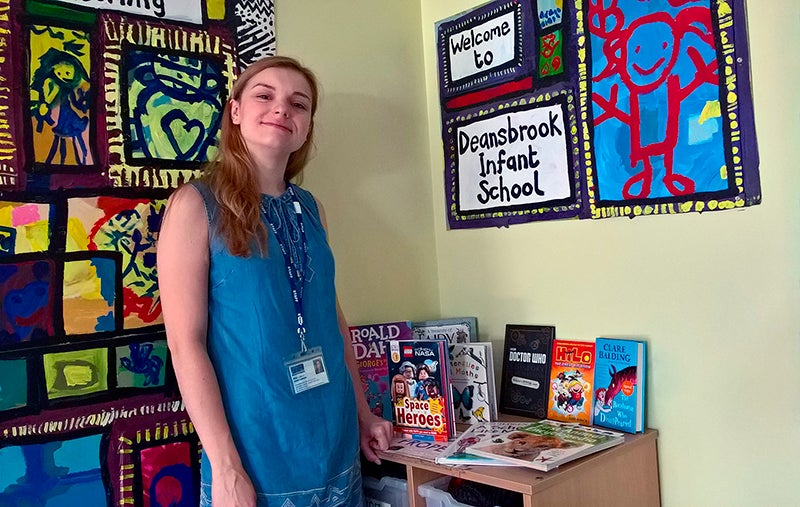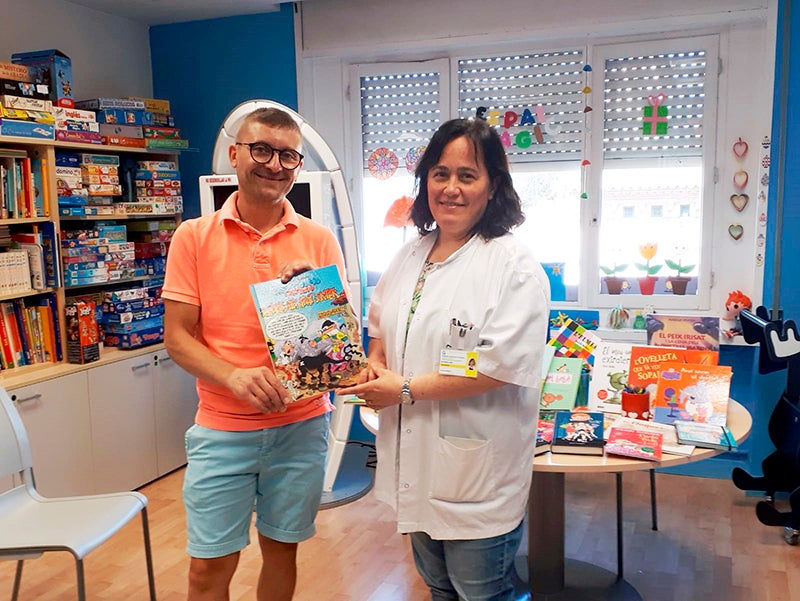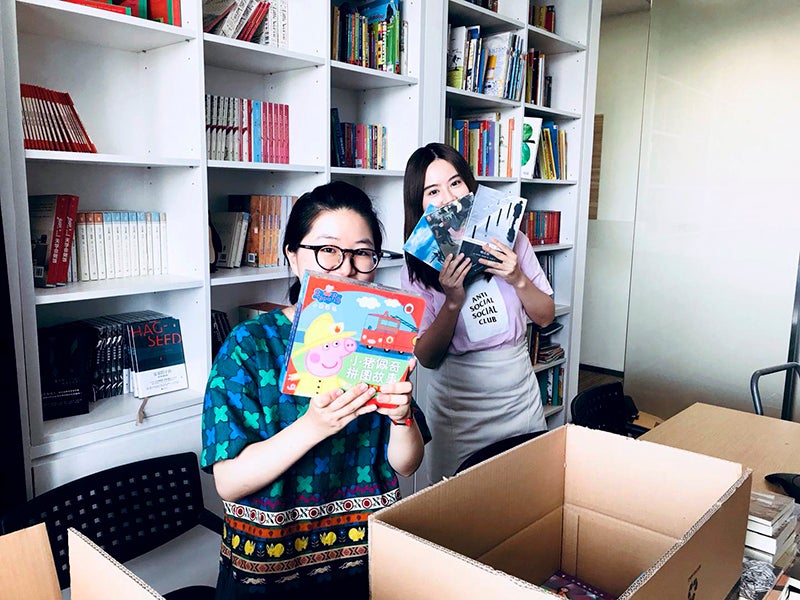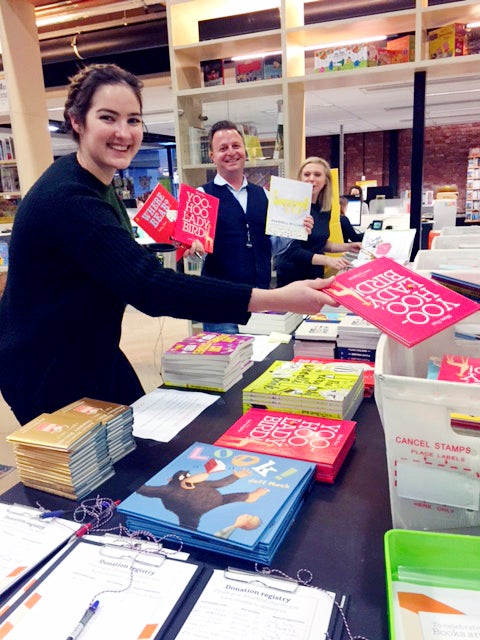 ---
Employee Book Donations for Our Anniversary
Our fifth anniversary as Penguin Random House in July 2018 provided an unprecedented opportunity to unite around the globe to get more books into the hands of more readers. Through a special anniversary global book donation, we offered every Penguin Random House employee worldwide a selection of free books to donate to any philanthropic or nonprofit organization of their choice. Thousands of our employees joined the campaign, and we were able to provide more than 72,000 books to children and adults in need. Recipient organizations included schools, libraries, hospitals, rural development NGOs, and organizations that serve homeless and incarcerated individuals.
---
$100,000 to Promote Youth Reading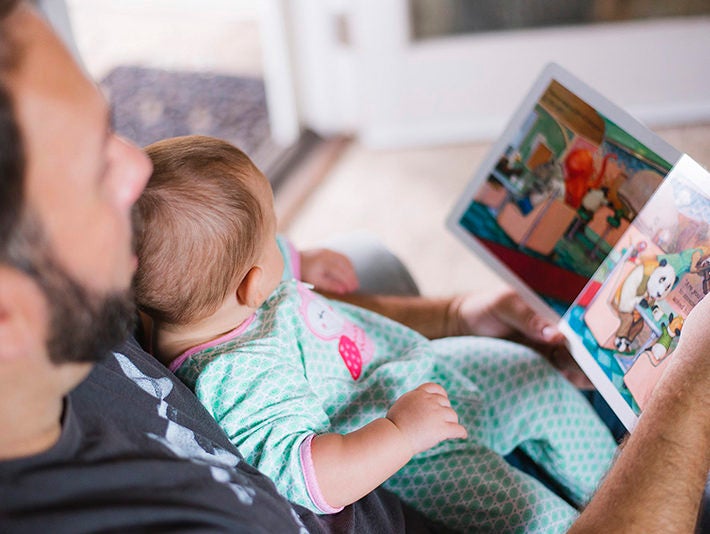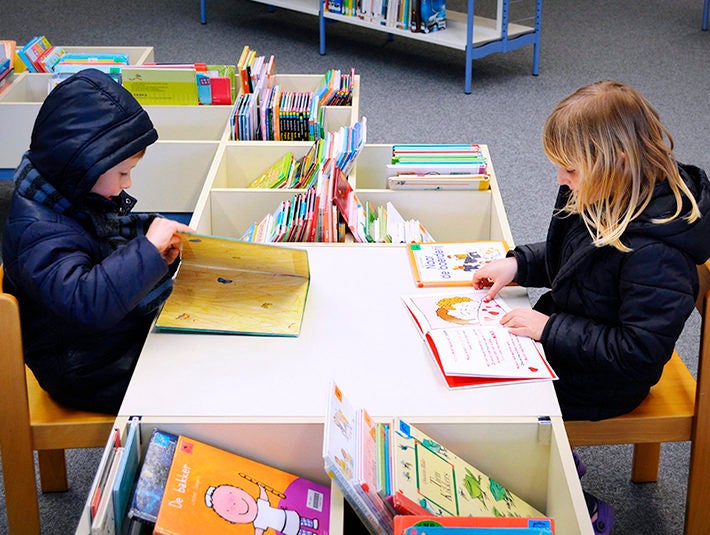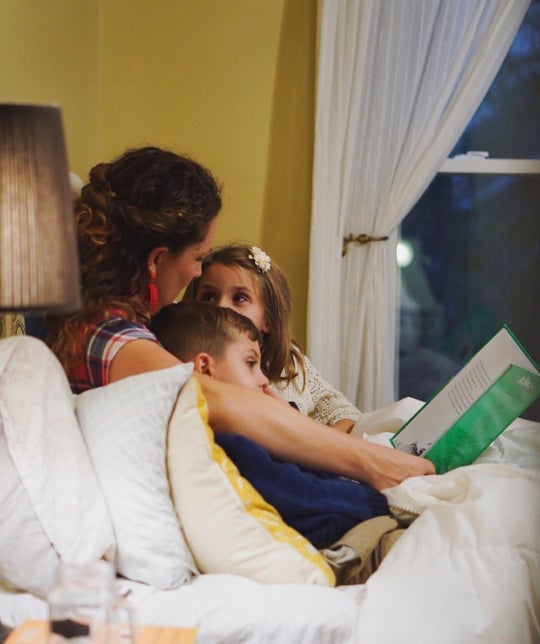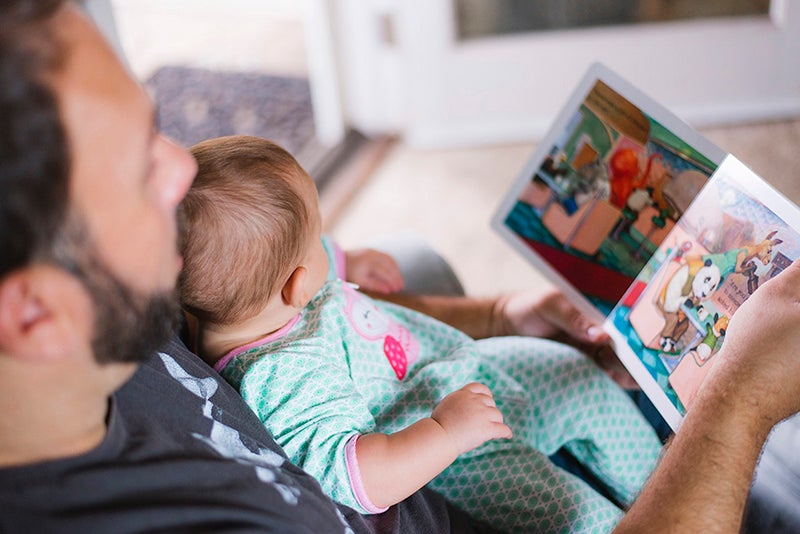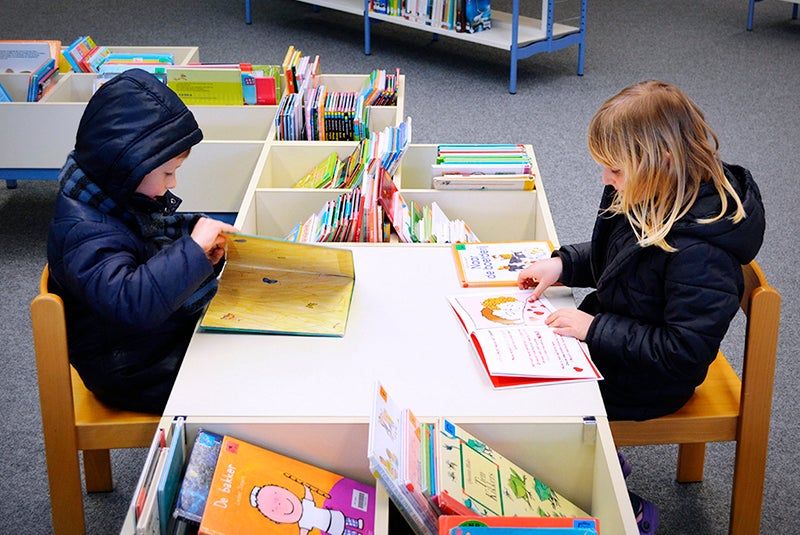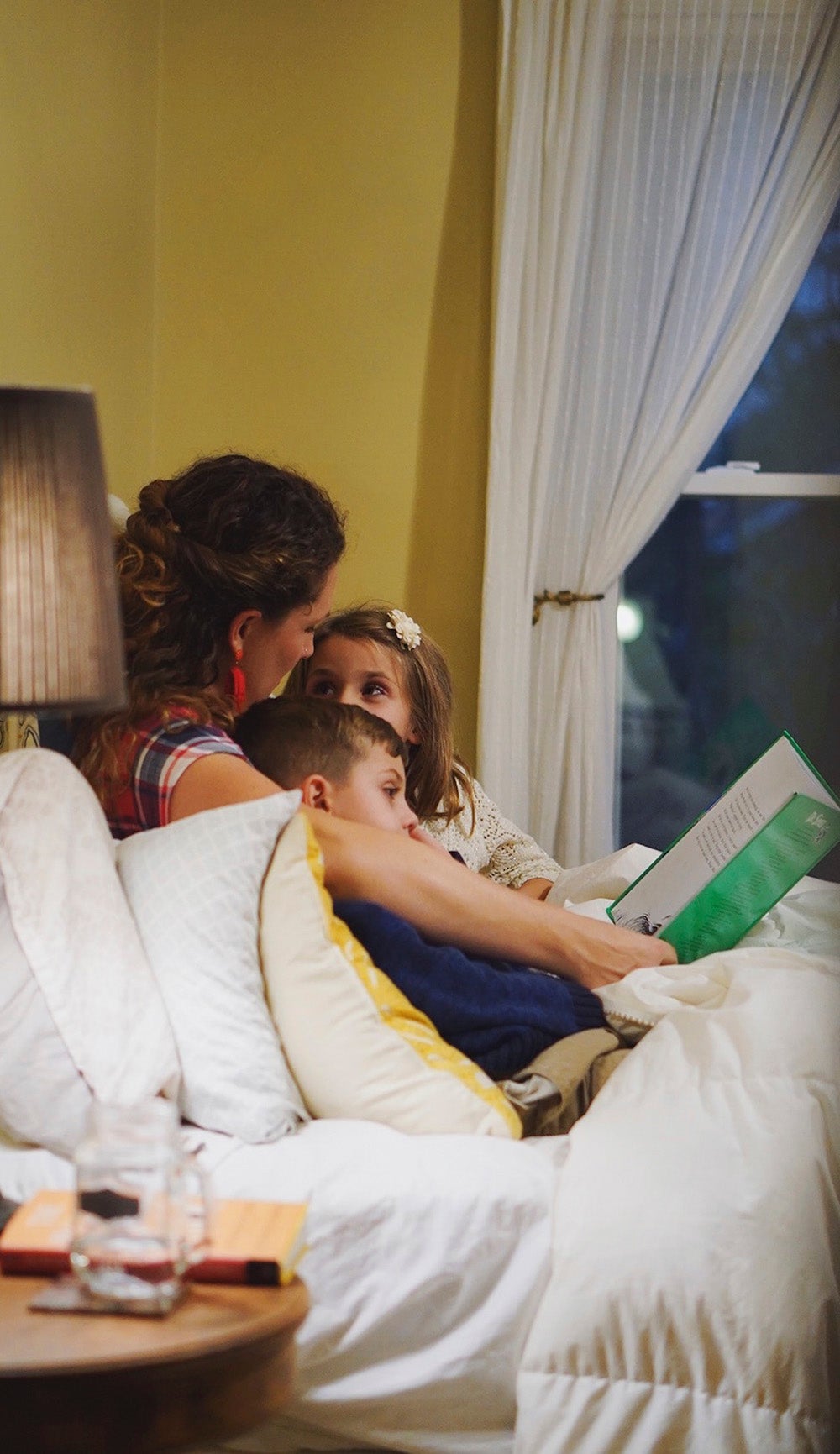 ---
$100,000 to Promote Youth Reading
In the lead-up to Puffin's 80th anniversary in 2020, we awarded $100,000 to 54 bookshops to help nurture young readers in their communities. Bookshops were invited to submit proposals for programs they would like to start in their communities, and the winning bookshops received funding between $500 and $5,000. Standouts included Puffin Poetry workshops in western Australia, a Books for Blokes reading club encouraging dads to read to kids in Queensland, a program helping prison moms read to their kids in New South Wales, prizes for readers in kids' book clubs, revamped kids' sections in stores, readers' hubs for regional schools, street libraries, author visits, and many more. To learn more about the program and our winners, click here and here.
---
Supporting the Indigenous Literacy Foundation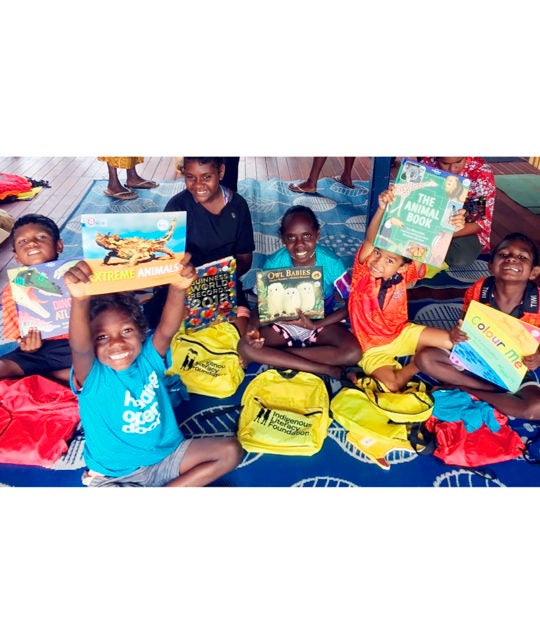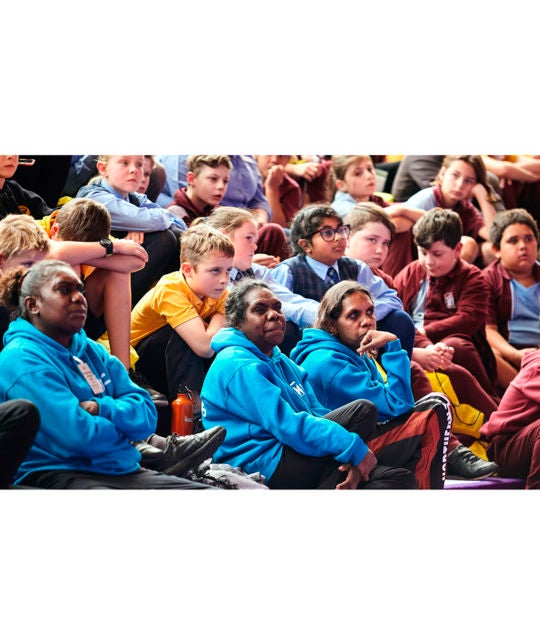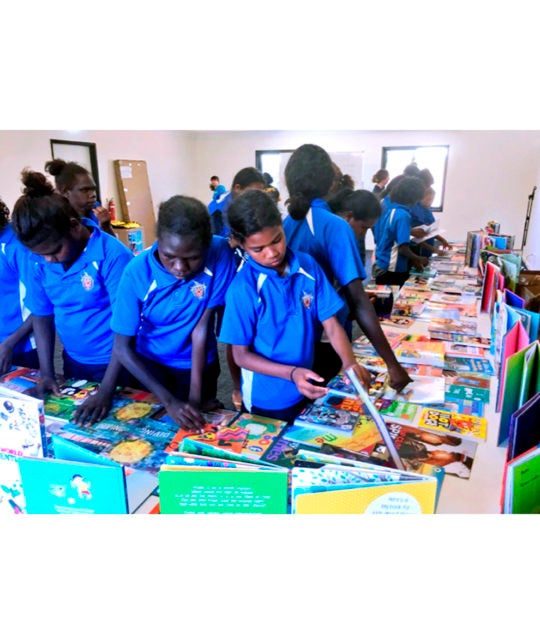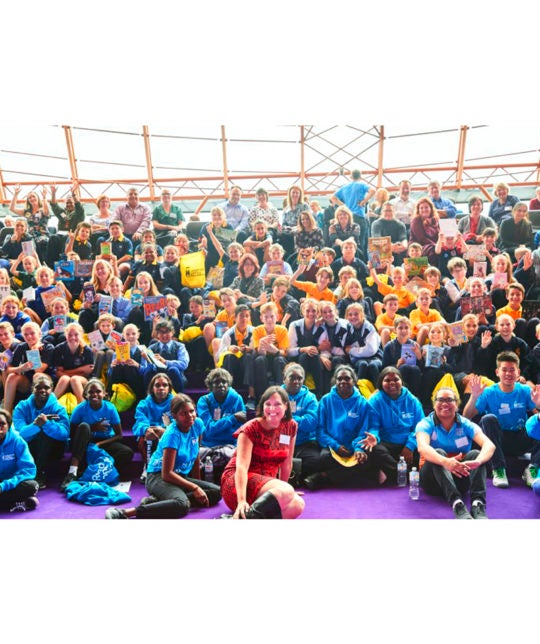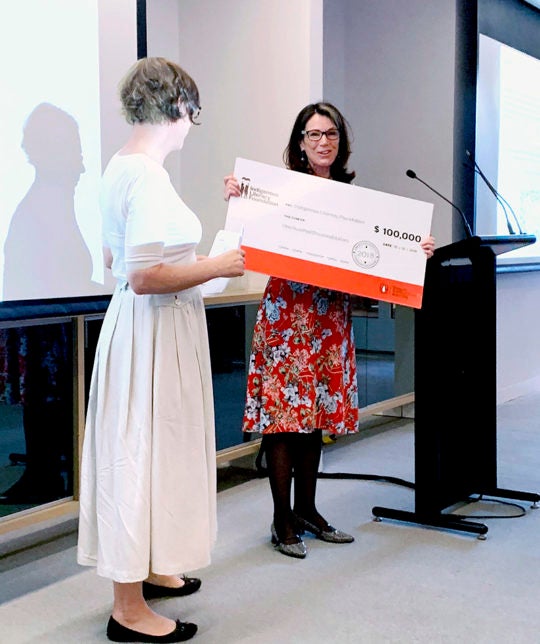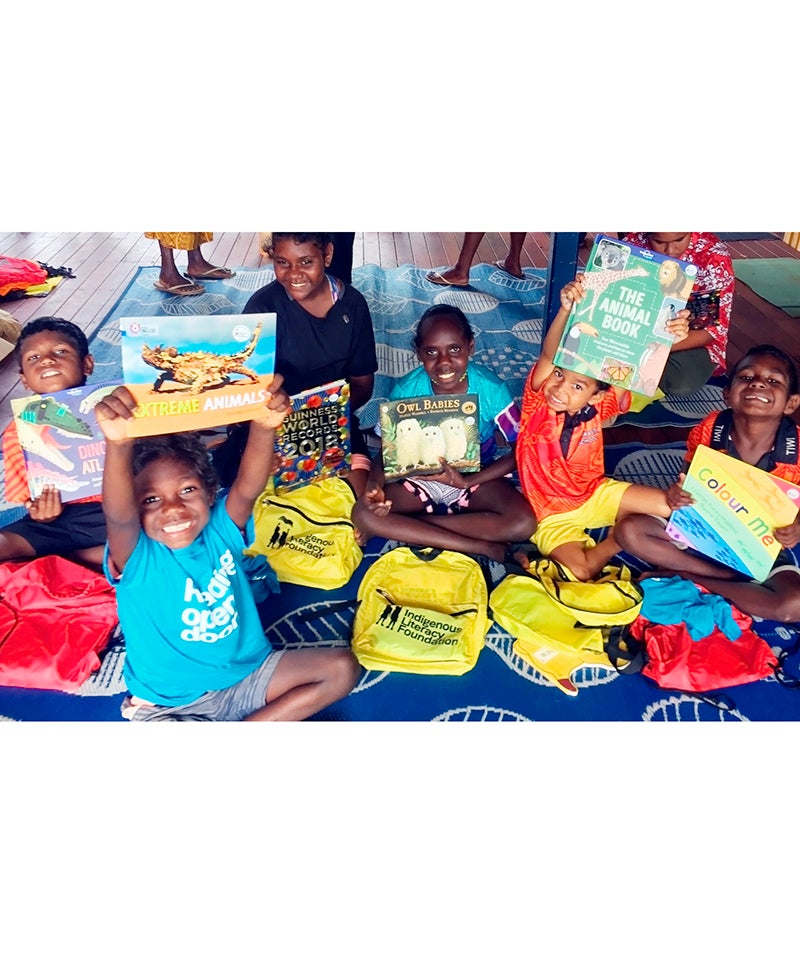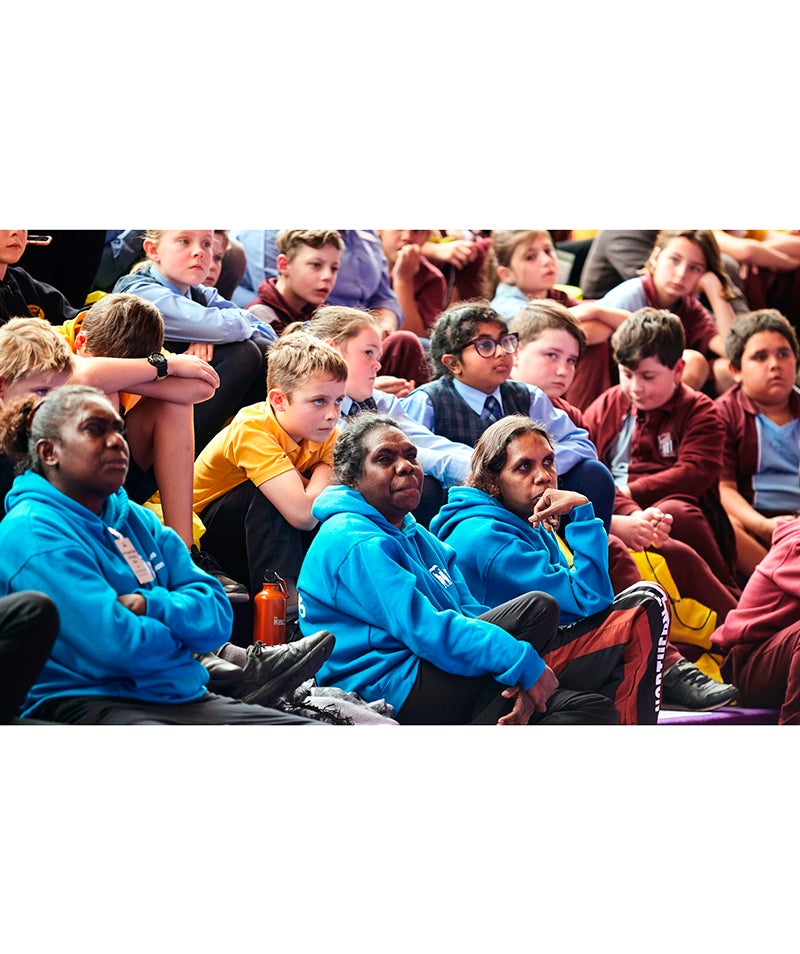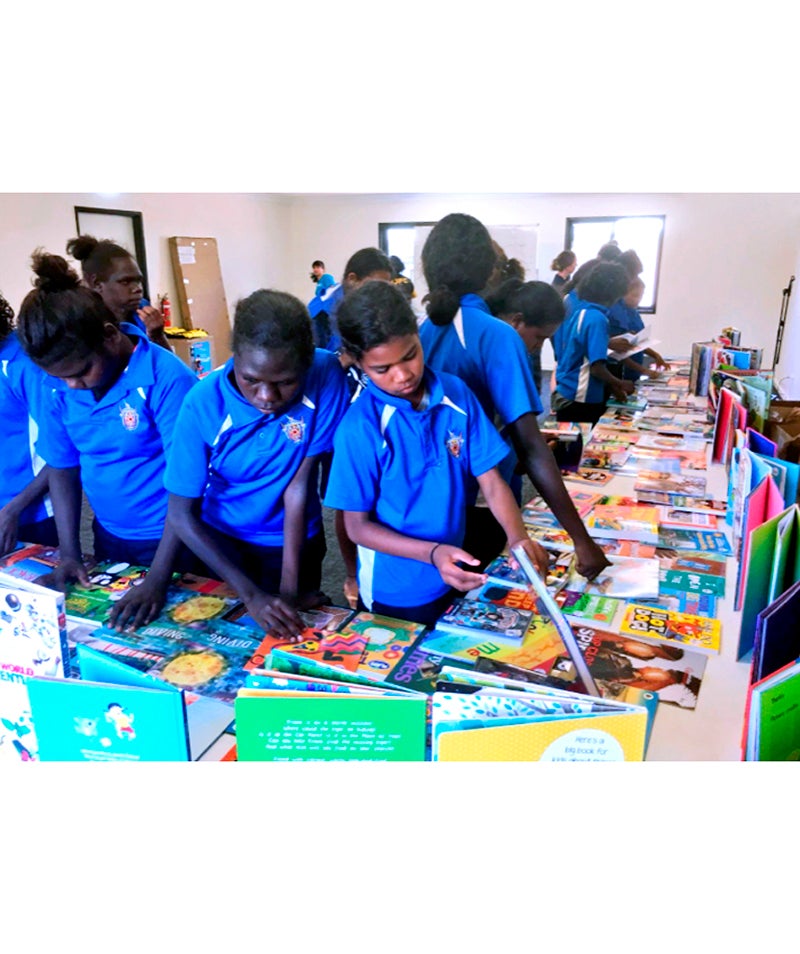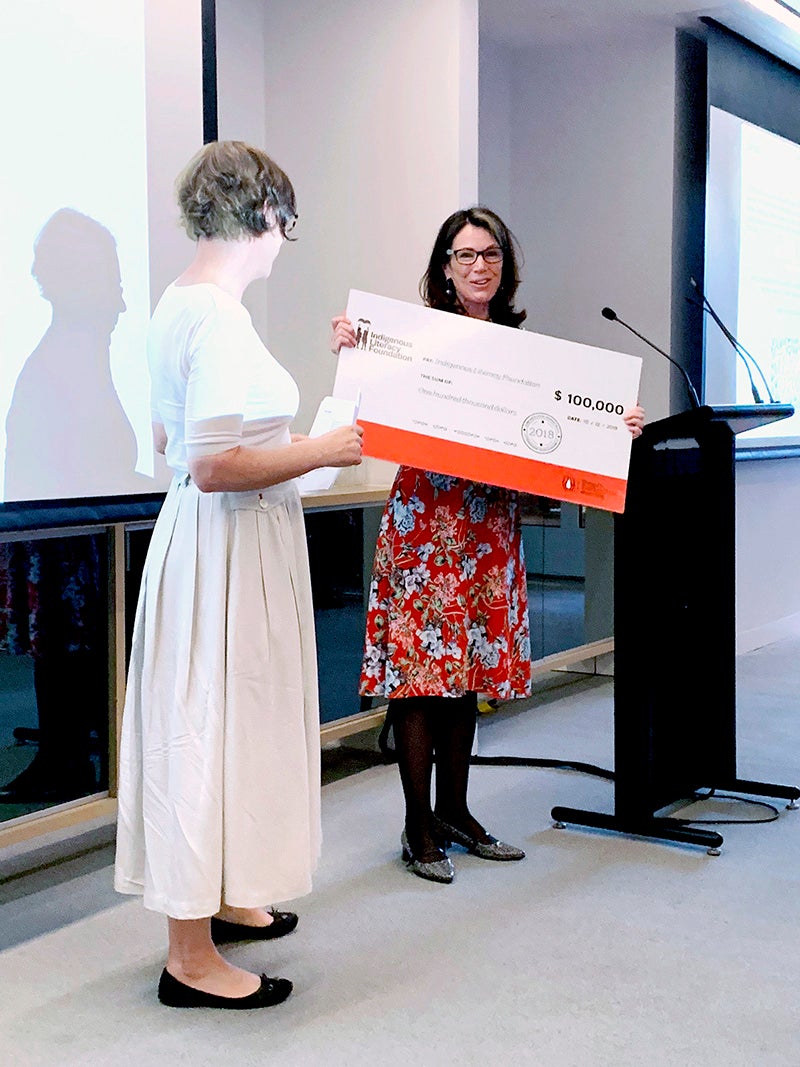 ---
Supporting the Indigenous Literacy Foundation
In Australia we donate up to $100,000 annually to the Indigenous Literacy Foundation (ILF), and over the past three years we have also partnered with the organization to manage their Create Initiative. Each year we have hosted 11 students from the Tiwi Islands in the Northern Territory at either our Sydney or Melbourne office and assisted them in writing, illustrating, and publishing a book over the course of a week with an editorial team, ILF staff, and ambassadors. All profits from the sale of the book are donated to Tiwi College and the ILF. To learn more, click here and here.
---
Explore Commitments by Region