34 stories tagged 'UNITED KINGDOM'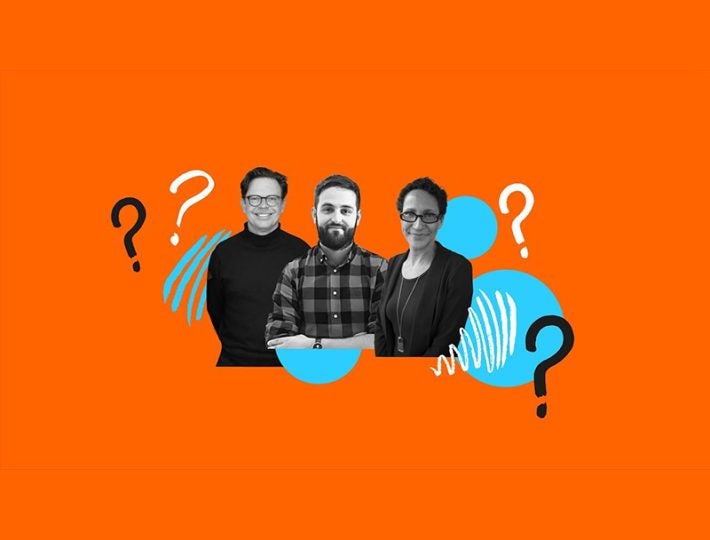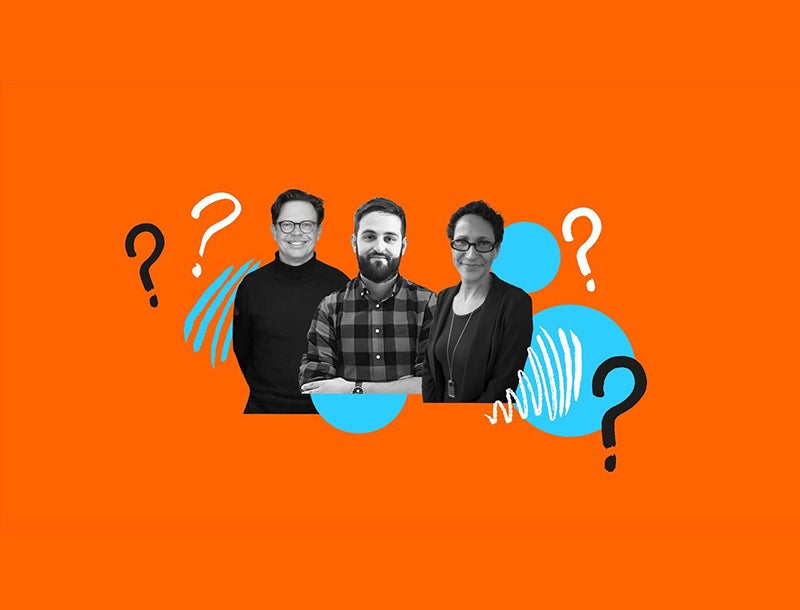 ---
Next Editors Programme
In December 2021 we launched the Next Editors Programme in the U.K., a new 18 month-long positive action traineeship that offers talent from Black, Asian and minority ethnic backgrounds the opportunity to develop key skills and expertise required for a role as a Commissioning Editor at a book publisher. We offered four traineeships, each of which takes place in one of four editorial teams within our publishing houses. Applicants needed three years' work experience from any industry or role to apply. Our trainees are now in place and are following a bespoke training and development plan that includes workshops, mentoring, and on-the-job learning.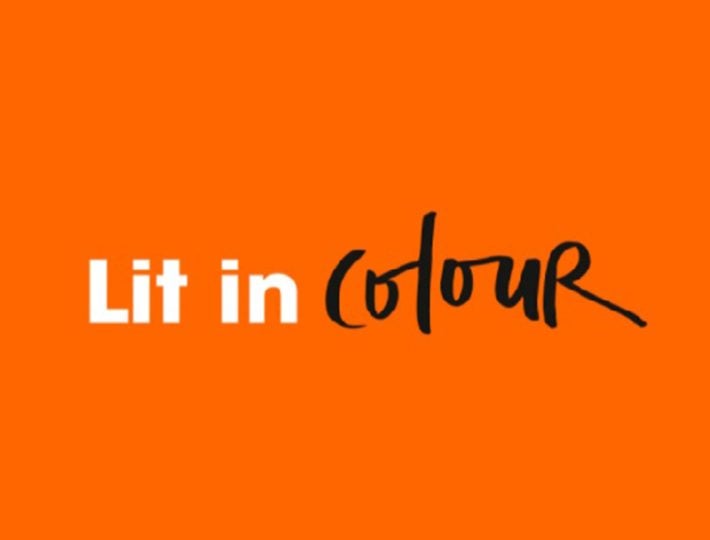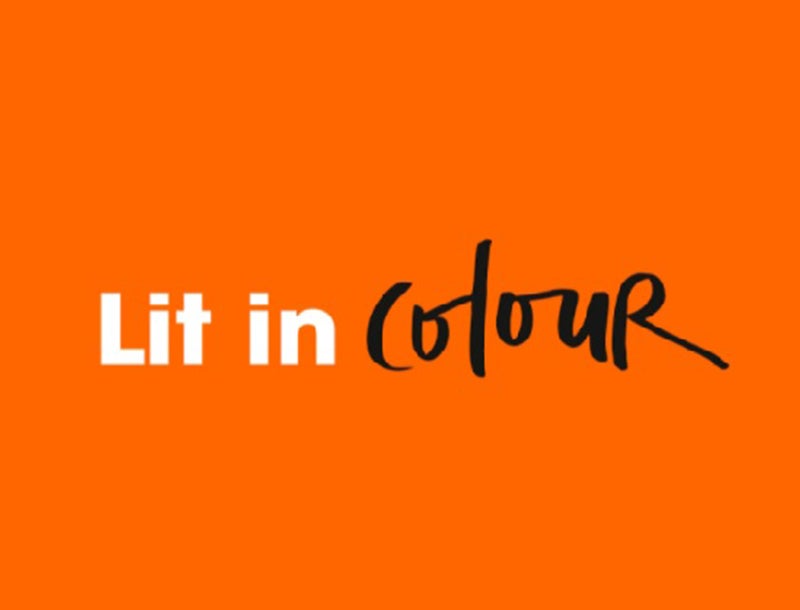 ---
Lit in Colour
In the U.K., we founded Lit in Colour, a program created in partnership with think tank The Runnymede Trust, that supports schools in diversifying their English literature curriculum. In June 2021, the campaign released ground-breaking research showing that less than 1% of young people in England study a book by a writer of color, and just 7% study a book by a woman. Through the program pilot, nearly 12,000 students at 90 different schools started studying a book by a writer of color at either GCSE or A Level for the first time. We will be running a second year of the program in September 2022. 
All In
REAFFIRMING OUR COMMITMENT
---
Voicing our continued support of the Paris Agreement, we signed the "
All In
" climate statement calling for America's national mobilization on climate action and clean, equitable recovery.
---
Donating Books to Underprivileged Children in Manchester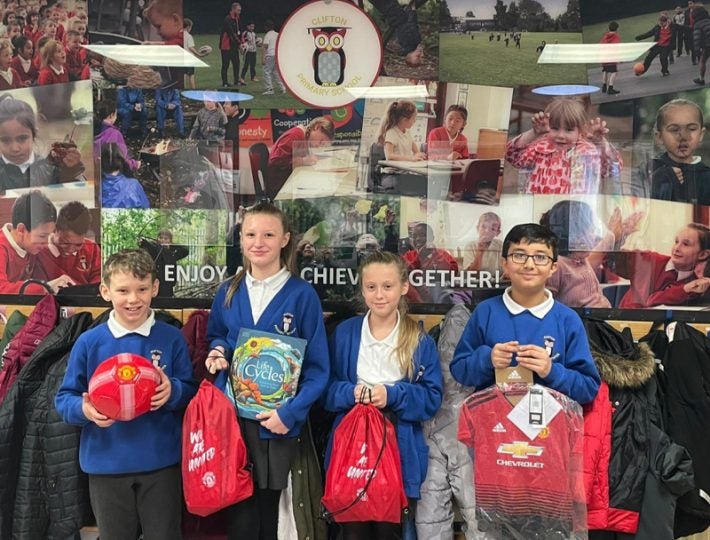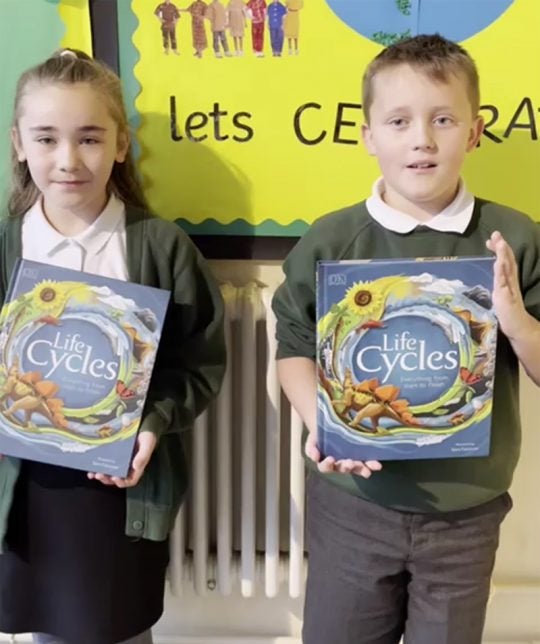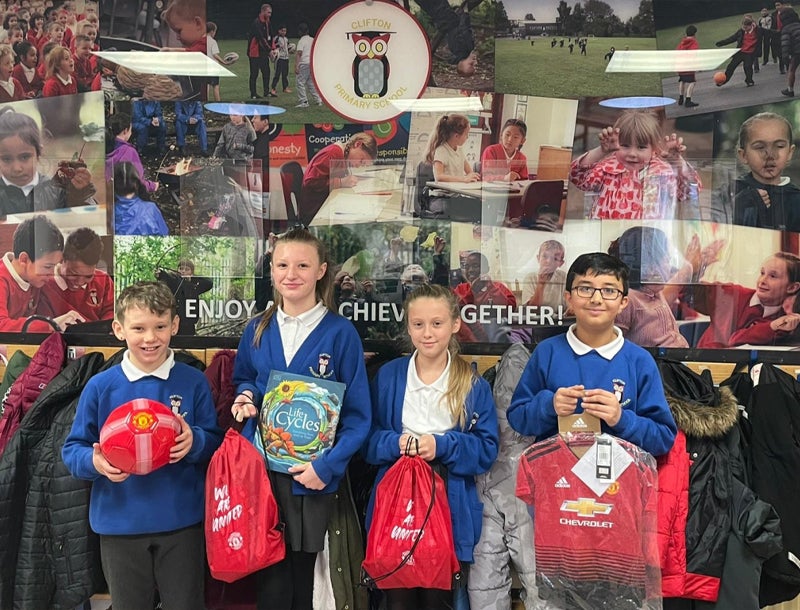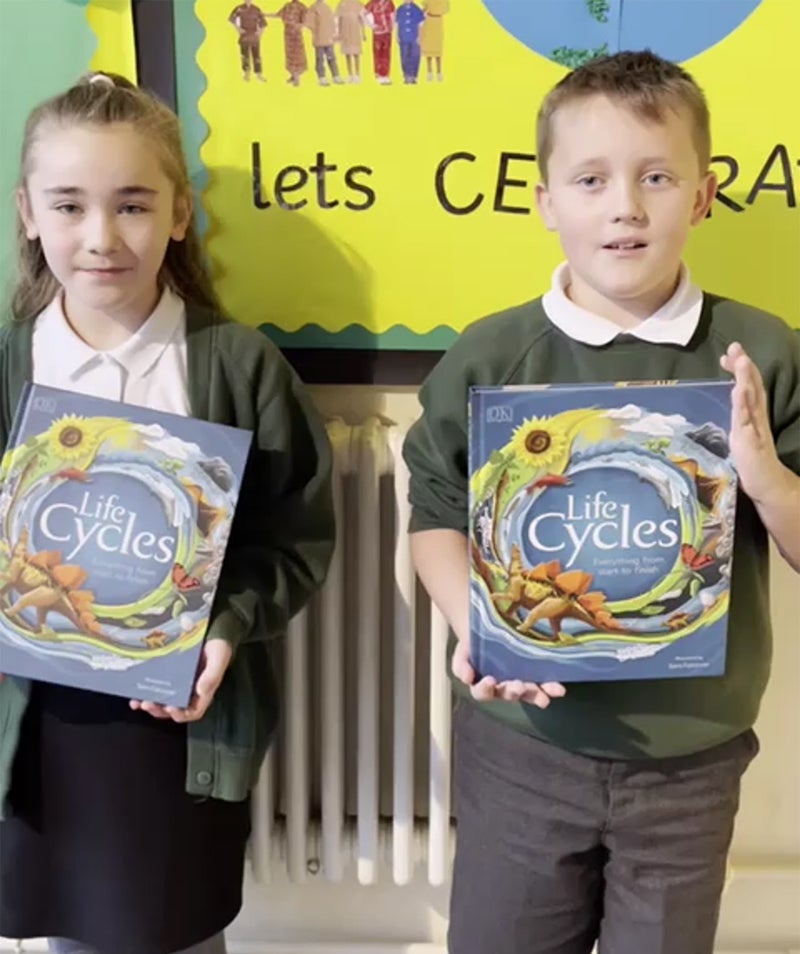 ---
Donating Books to Underprivileged Children in Manchester
DK donated 1,000 copies of the illustrated children's book Life Cycles: Everything from Start to Finish to Manchester United Foundation. The books were distributed to underprivileged children and families in the Manchester region for Christmas as part of the foundation's "Santa's Red Helpers Campaign" in charity packs compiled by the British football club's foundation.
The foundation of the first league football club is committed to supporting underprivileged children and youth. Players, staff and fans of the traditional club united to make a difference as Santa's Red Helpers in order to bring some joy to these families.
Rebecca Smart, Managing Director, Publishing, at DK, said: "We are proud to support Manchester United Foundation and the families they work with by donating books for their Christmas gift bags. We are passionate about inspiring curiosity and bringing people to books, and we hope that our donation will have a positive impact on these children's lives." 
Matt Johnson, Operations Director at Manchester United Foundation, expressed his gratitude for the support and book donation: "It is so important for young people to understand the importance of education and reading."
---
Bolstering Diversity in School Reading Lists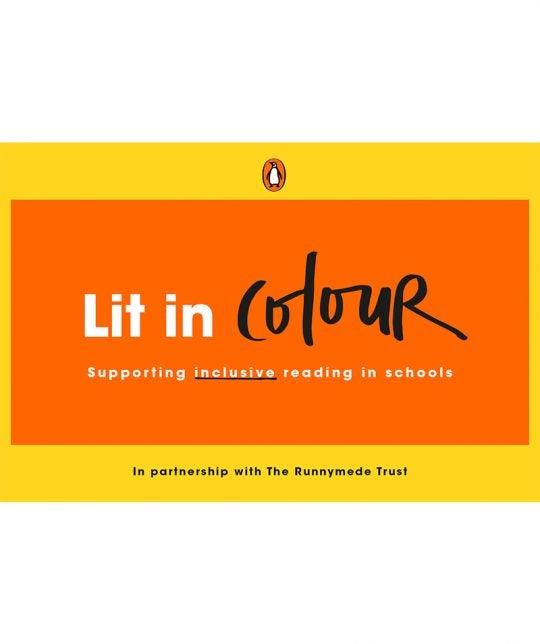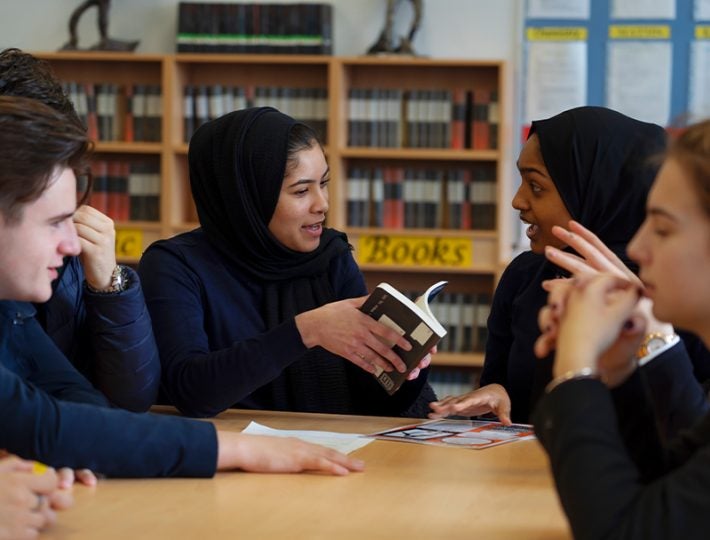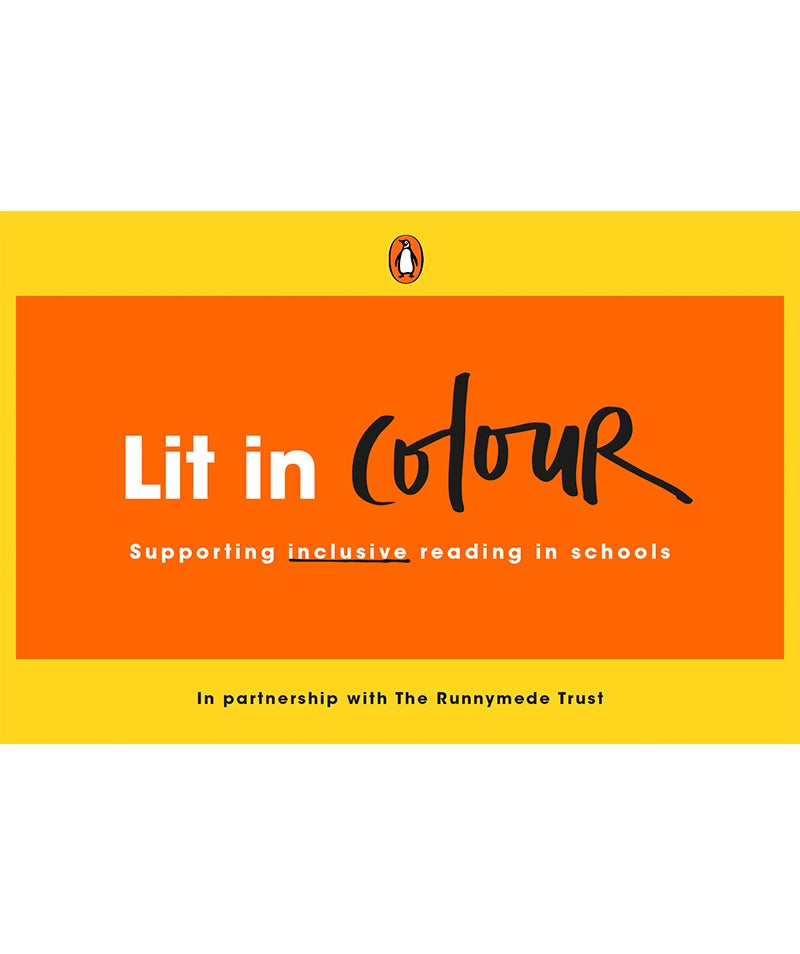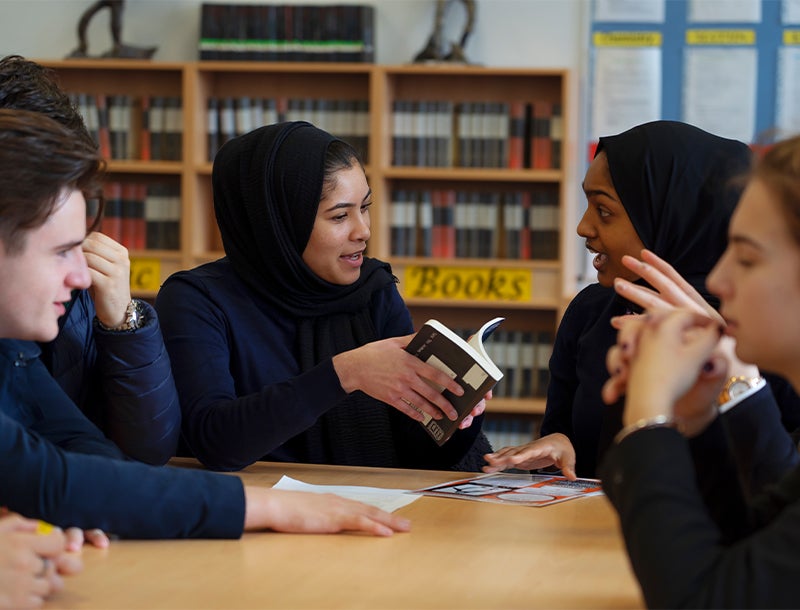 ---
Bolstering Diversity in School Reading Lists
We teamed up with think tank Runnymede Trust to launch Lit in Colour, a project that aims to diversify school reading lists by developing and providing a culturally diverse curriculum that more accurately represents today's students and inspires them to read outside of their classes.
An analysis from Penguin Random House U.K. and Runnymede Trust found that 56 of 65 novels and plays on the GCSE English literature specifications are written by white authors. This report reflects recent data from Teach First, which found that pupils could leave school in England without studying a novel or play by a BIPOC author.
Lit in Colour will offer free books, create teaching resources, and invite authors to visit classrooms.  The program will also analyze what's currently being taught in English lessons and identify gaps to fill.
Access to a diverse and representative range of books, authors and characters is critical for all students, and we hope Lit in Colour will help inspire a lifelong love of reading by offering a wider range of voices, cultures, and perspectives on school book shelves.
---
Our Approach to Diversity, Equity & Inclusion
---
Our Approach to Diversity, Equity & Inclusion
As Penguin Random House, we hold a collective belief in ensuring that diverse voices are elevated and heard. And we can and must do better. We must give a platform to an even broader range of voices, especially more authors and illustrators of color. Establishing more inclusive business practices—including reflecting the diversity of our world in our staff—is a necessity for us to help build an inclusive society. For us, more diverse publishing is not just a moral imperative.
We hear, and support, the demands for change from our colleagues, authors, partners, and readers, and the wider community. These four pillars are guiding our global approach to diversity and inclusion in our business around the world.
Leadership Investment in Diversity, Equity & Inclusion. Effective leadership is at the core of systemic change and we are committed to investing in that change through unconscious bias, antiracism, and inclusivity training. We acknowledge that leaders need to take more proactive ownership of our efforts in order to relieve the burden on employees from marginalized groups and junior employees.
Diversity & Representation. While we have a globally diverse workforce, we are committed to making our employee population even more representative of our society. We will increase the number of books we publish—and promote, market, and sell—by people of color.
Career Growth. We believe that diversity, equity and inclusion are crucial to the development of all employees. Our Human Resources teams have created tools to help employees have more purposeful conversations with their managers about career advancement. We are actively making advancements to increase the clarity and consistency regarding opportunities for career and compensation development in order to ensure that employees are prepared, supported, and well situated in how to advocate for their career path.
Psychological Safety and Belonging. We understand that it is important to assure that employees are able to authentically express all aspects of their identities in the workplace, and that managers play a key role in this process. We seek to create a more psychologically safe, inclusive environment that allows employees to bring their full selves to work and voice their ideas and opinions freely and without fear.
These four pillars are the guiding principles by which Penguin Random House will foster a more diverse, equitable and inclusive company culture. Like our publishing, we locally implement our global diversity and inclusion position. On this page, you will find a selection of the programs and initiatives that are underway in support of these overarching pillars.
---
Penguin Random House U.K. released an accelerated inclusivity action plan to provide its immediate goals and actions focused on racial equality.
---
Penguin Random House U.K. donated £60,000 to the Book Trade Charity fundraiser to support booksellers in the U.K. and Ireland experiencing hardship due to COVID-19.
4.2 Metric Tons
PLASTIC REMOVED
---
DK has removed 4.2 metric tons of plastic in 2019 from its U.K. distribution processes.
---
Penguin Random House will be Climate Neutral by 2030.
WE ARE STILL IN
WITH THE PARIS AGREEMENT
---
In 2019, Penguin Random House reconfirmed its 2017 support of the Paris Agreement on climate change.
96% Worldwide
USE OF SUSTAINABLE PAPER
---
As pf 2021, more than 96% of all paper sourced by Penguin Random House worldwide for its books will come from certified mills.
4,700 MILES
COLLECTIVELY WALKED
---
In 2019, Penguin Random House U.K. employees walked to raise more than £12,300, as well as awareness, for the National Literacy Trust.
130 Schools
EQUIPPED WITH BOOKS AND TRAINING
---
Penguin Random House U.K. launched Puffin World of Stories in 2018 to inspire more than 30,000 primary school children to read.
450 Writers
PARTICIPATED IN WRITENOW
---
Penguin Random House U.K. launched WriteNow in 2016, and, to date, 450 writers have attended 9 regional workshops.
The Black Curriculum
SUPPORT THROUGH ANNUAL CHARITY WALK
---
More than 150 colleagues at DK took part in its annual charity walk to raise funds for the Black Curriculum, a social enterprise that addresses the lack of Black British history in the U.K. National Curriculum.
---
Donating Books to Communities in Need at a Time of Crisis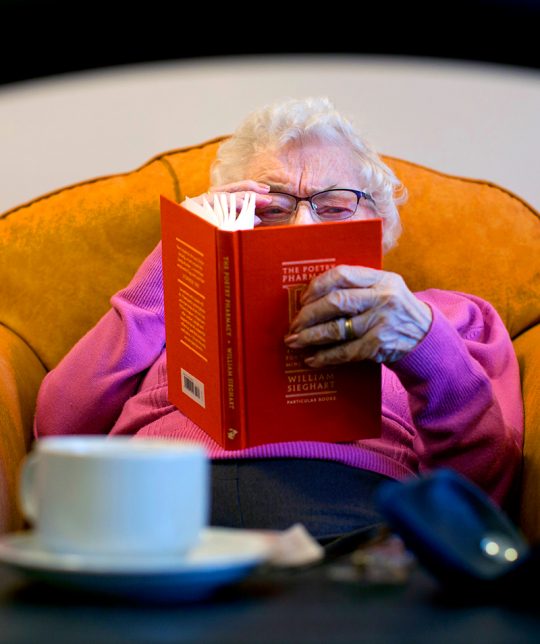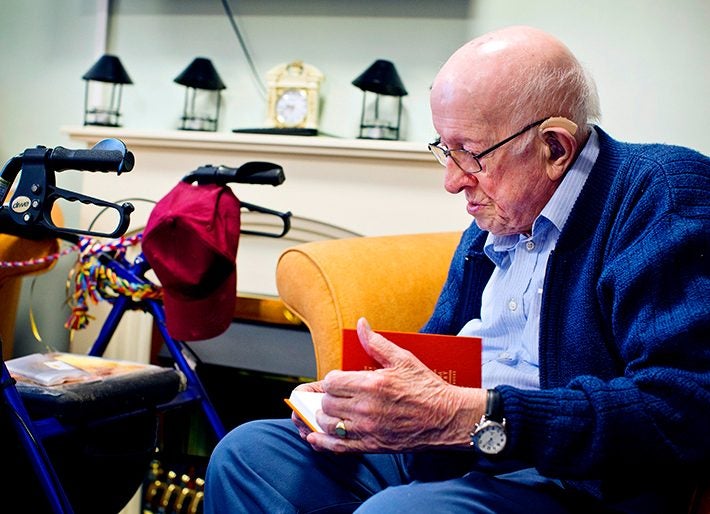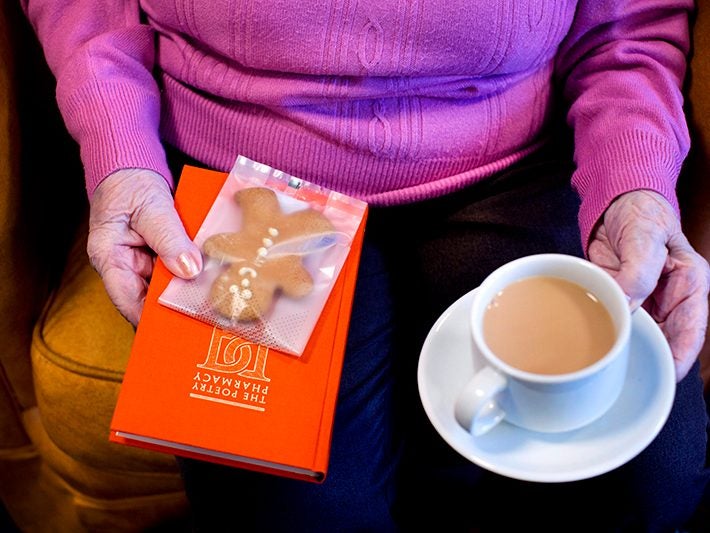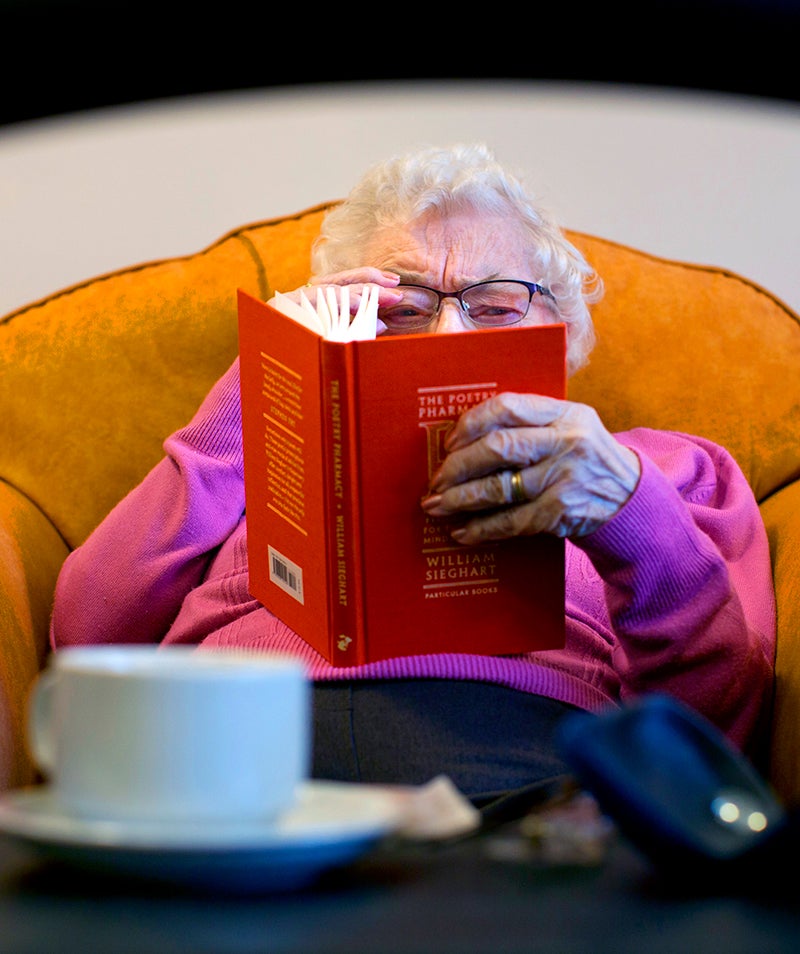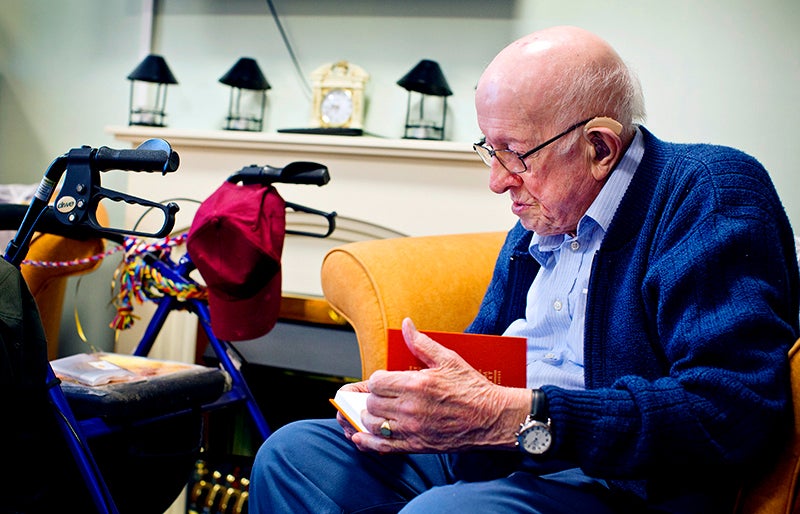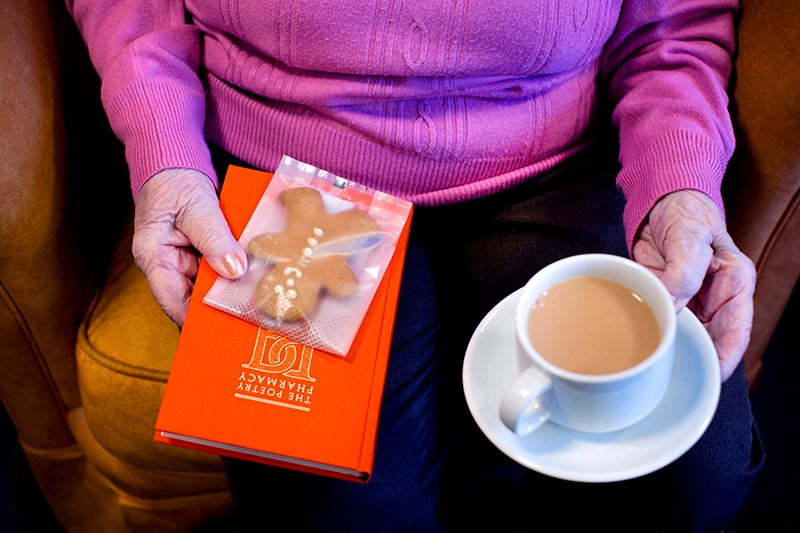 ---
Donating Books to Communities in Need at a Time of Crisis
We distributed free books to some of the communities most affected by the COVID-19 crisis, including families on low incomes and senior citizens facing isolation. By getting thousands of books into the hands of people who face particular hardship or distress during this challenging time, our aim was to provide mental stimulation, company, and comfort at a time when people need the power of books more than ever. We distributed books through a partnership with the community platform Neighbourly, which supports a national network of food banks and community causes that deliver food parcels to people's homes, as well as grassroots groups that support senior citizens. To learn more about how we teamed up with Neighbourly to offer relief and escapism in challenging times, click here.
---
Donating Audiobooks to Hospital and Prison Radio Stations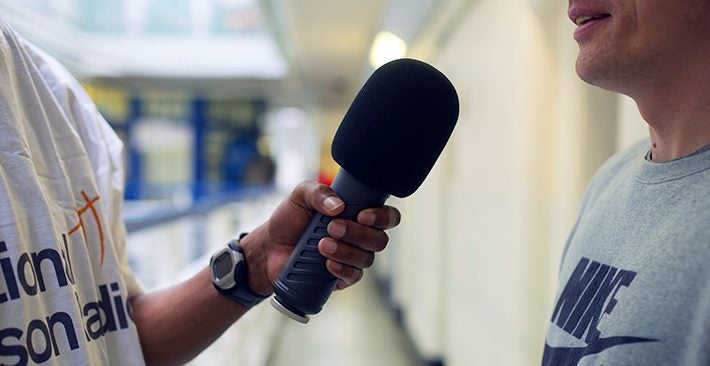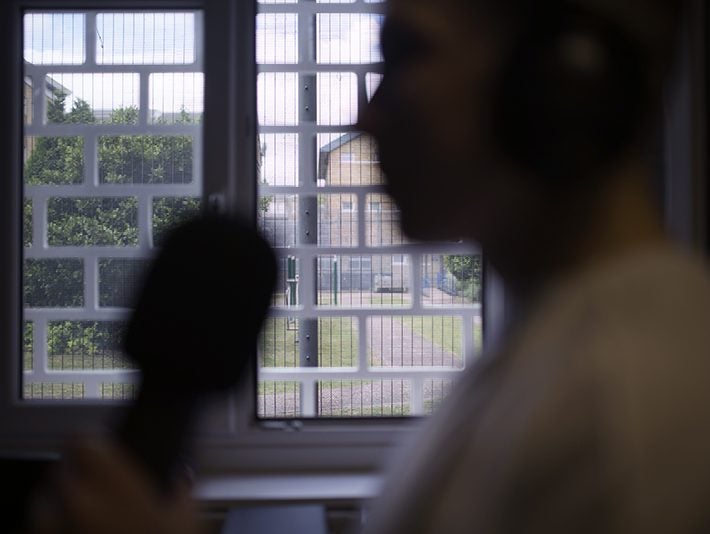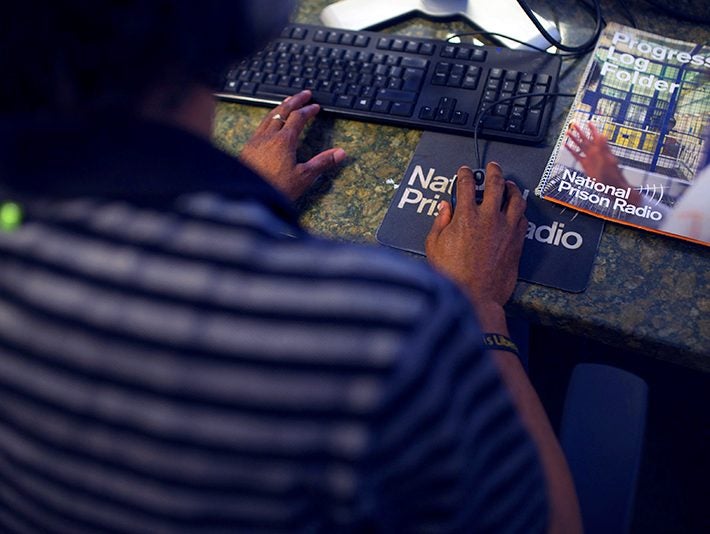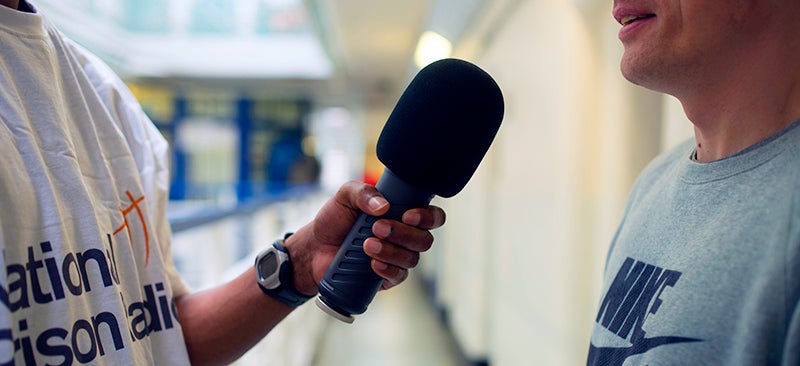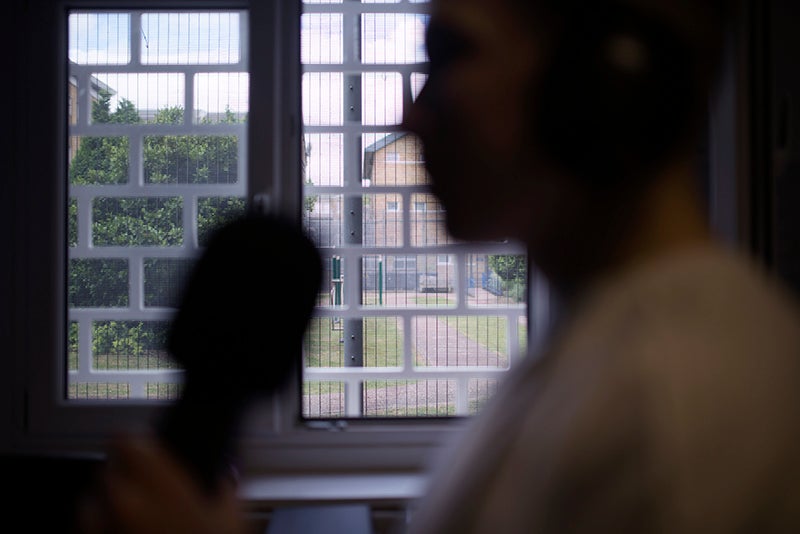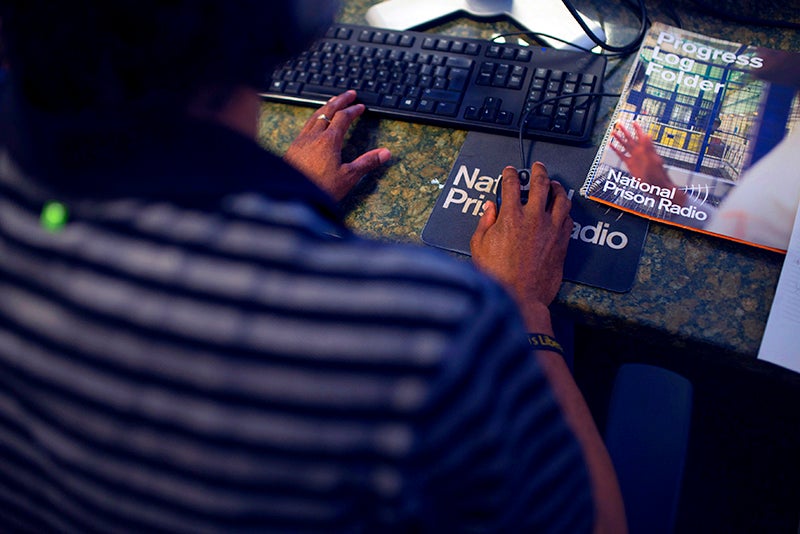 ---
Donating Audiobooks to Hospital and Prison Radio Stations
We partnered with Hospital Radio and National Prison Radio to broadcast free audiobooks to patients in NHS hospitals and people in prison across the U.K., offering comfort, escape, and entertainment.
The Hospital Broadcasting Association is a charity supporting a network of more than 200 volunteer-run hospital radio stations that broadcast direct to patients' bedsides in every NHS hospital in England. During the COVID-19 crisis, there are strict limitations on visiting patients in the hospital—including those not admitted for COVID-19-related reasons—meaning many patients are in even more need of comfort and distraction than ever before. A carefully curated collection of audiobooks was donated, with each station able to choose which titles they want to broadcast.
Made by prisoners, for prisoners, National Prison Radio broadcasts live into the cells of over 100 prisons across England and Wales. The award-winning station is run by the Prison Radio Association charity and offers a unique, innovative, and effective way to communicate with prisoners and engage them in education, debate, and community—aiming to reduce reoffending. The prison population is particularly vulnerable during COVID-19, and as a result, many prisons are on stricter lockdown measures, meaning that many inmates are confined to their cells for large portions of the day and activities are on hold. A collection of carefully curated audiobooks has been donated for broadcast in a new Penguin Life Stories program each week, and will also be made available for Radio Wanno—HMP Wandsworth's radio station.
---
DK's Sustainability Working Party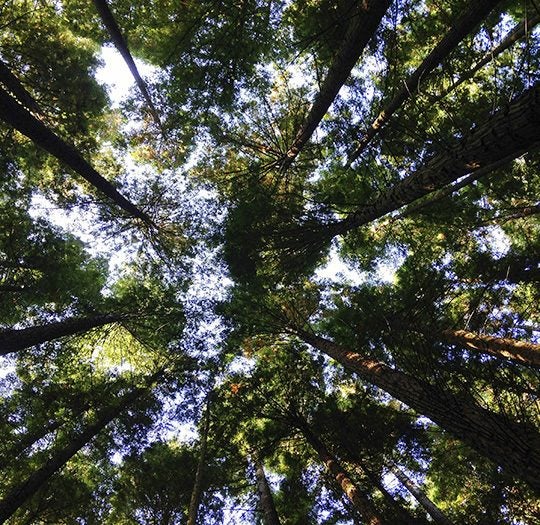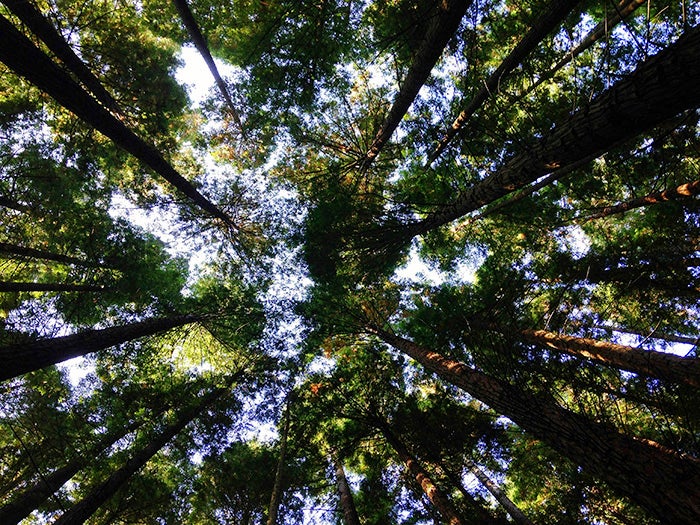 ---
DK's Sustainability Working Party
DK's global Sustainability Working Party was created to deliver plans on sustainability as volunteers from our offices around the world meet monthly to create and execute our global strategy. The meetings also act as a forum to discuss ideas that will drive forward sustainability initiatives. We also have local colleague-led Green committees dedicated to encouraging sustainable behaviors among colleagues, including reducing printing and single-use plastic. These committees also participate in local and global events throughout the year to raise awareness about environmental causes, such as Earth Day and World Environment Day.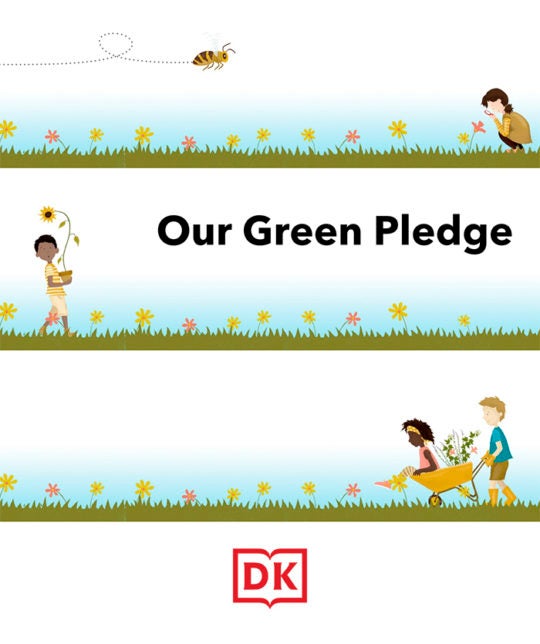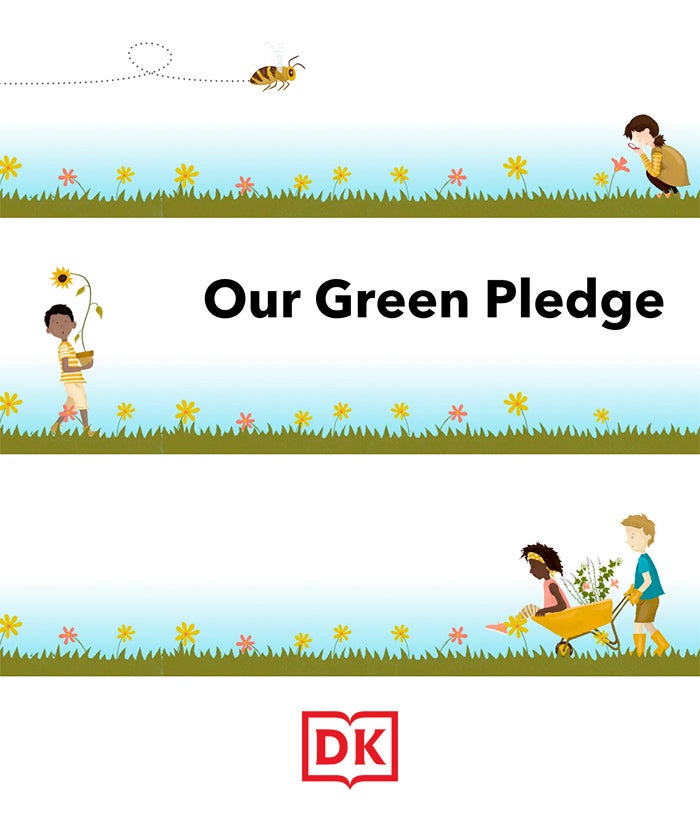 ---
DK's Green Pledge
At DK, we care deeply about an ethical supply chain and taking positive actions beyond that of a publisher. Our Green Pledge was launched in early 2020 and pulls together all the important work we do to maintain an ethical supply chain, and the positive steps we are planning for the future. Our work is split into four key areas—materials, environment, safety, and sustainable supply chains—and these will continue to be the focus of our efforts. Our Green Pledge acts as an essential framework for our processes, identifying what we have achieved so far in our sustainability goals and what our next steps will be to maintain an ethical supply chain. To learn more about the pledge, click here.
---
Conversion to Renewable Energy Credits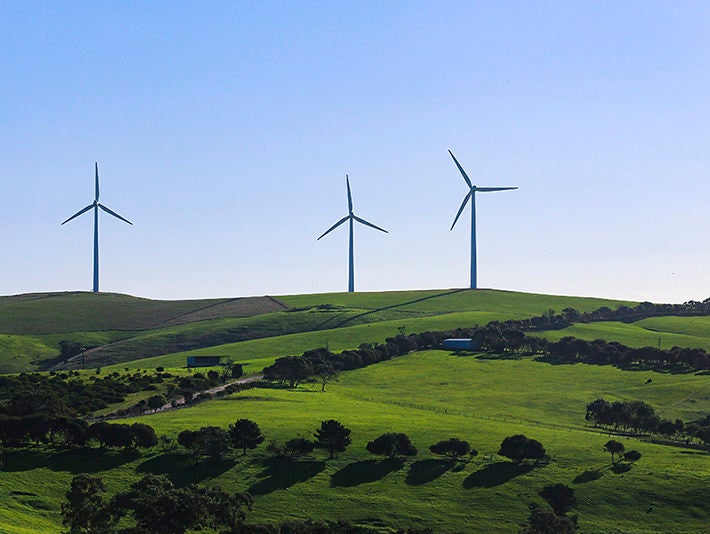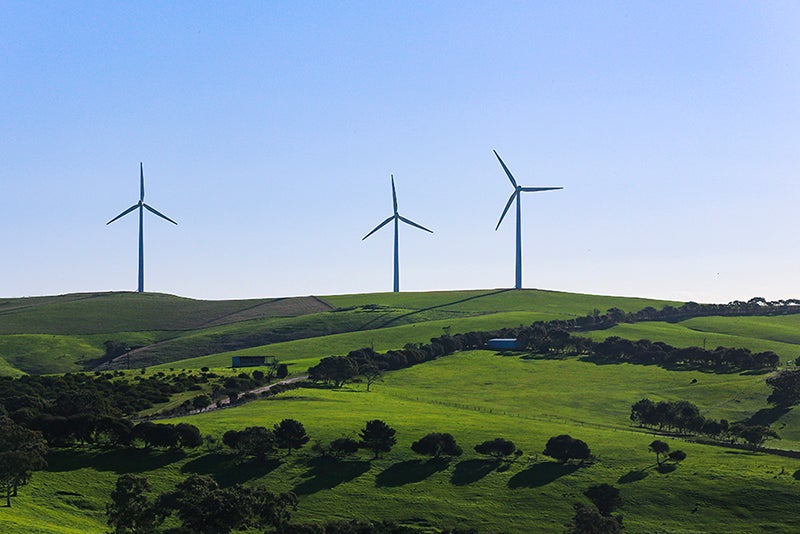 ---
Conversion to Renewable Energy Credits
We successfully made the transition to purchasing Renewable Energy Credits at our distribution center in Westminster, Maryland, offsetting 100% of its electrical usage and making it possible to support clean energy. Both of our warehouses in the United States now purchase wind credits to offset 100% of their power. Our offices in the United Kingdom also completed their transition to renewable energy in October 2018, and our New York City headquarters is on track to reach 100% wind energy credits by the end of 2020.
---
Nurturing Skills to Achieve Aspirations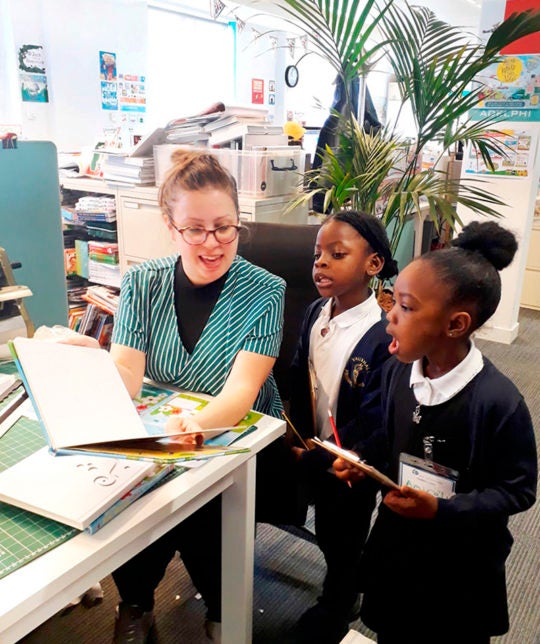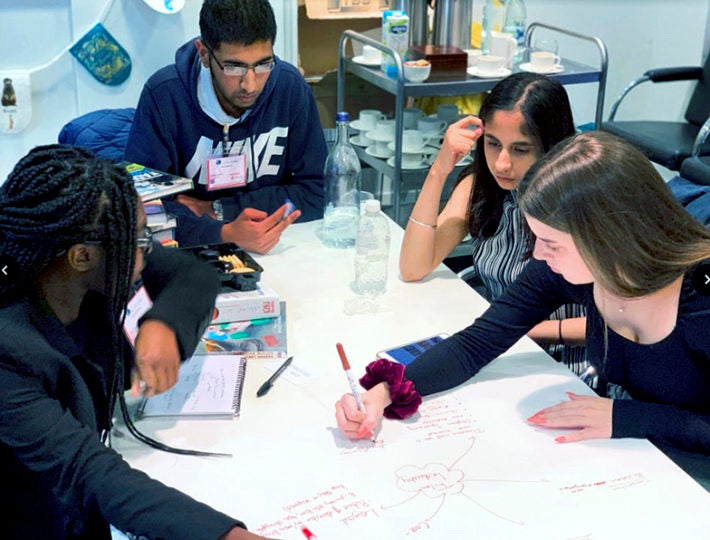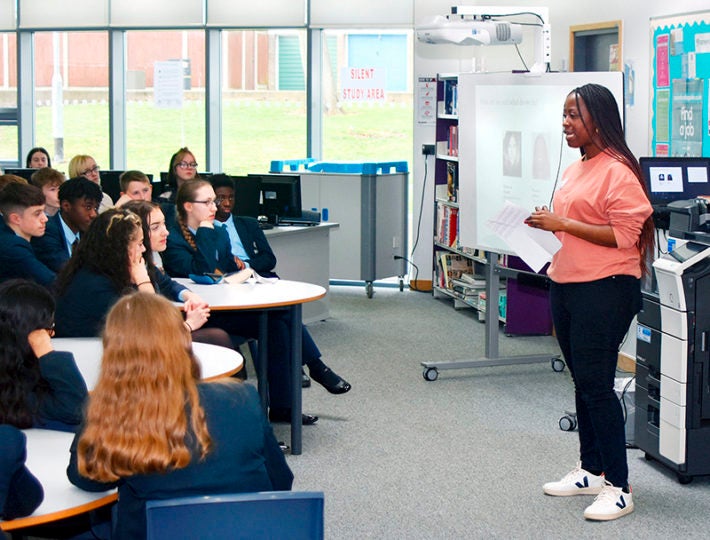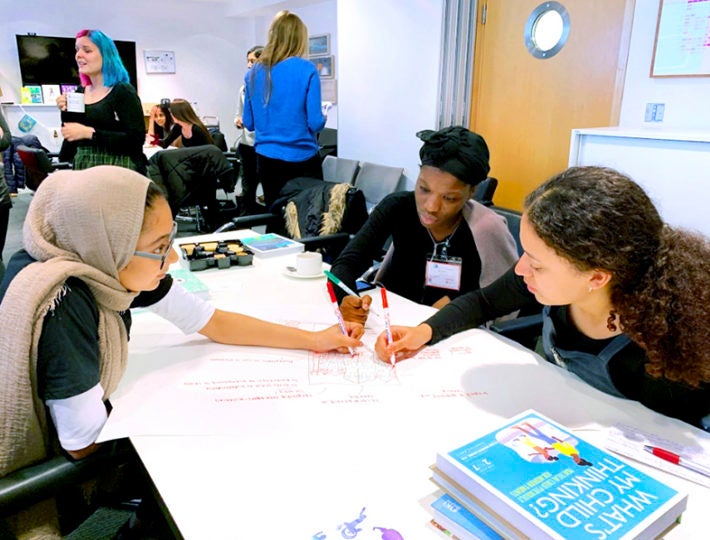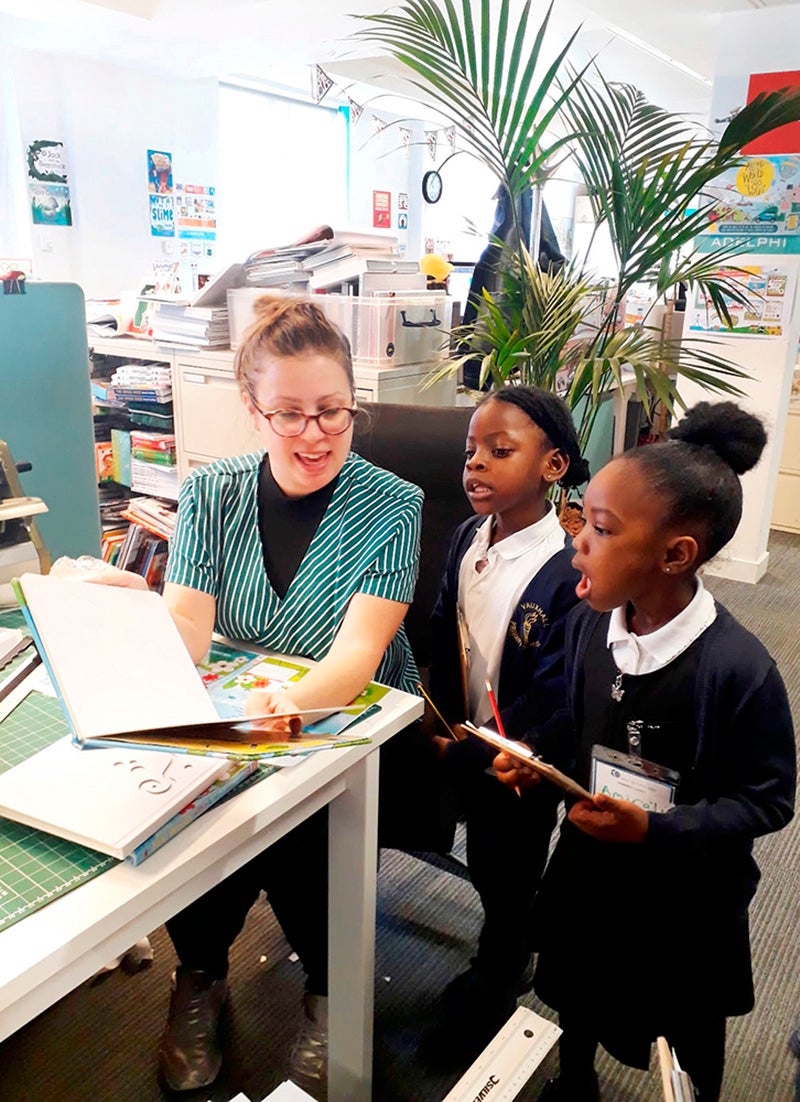 Colleague Featured: Elle Ward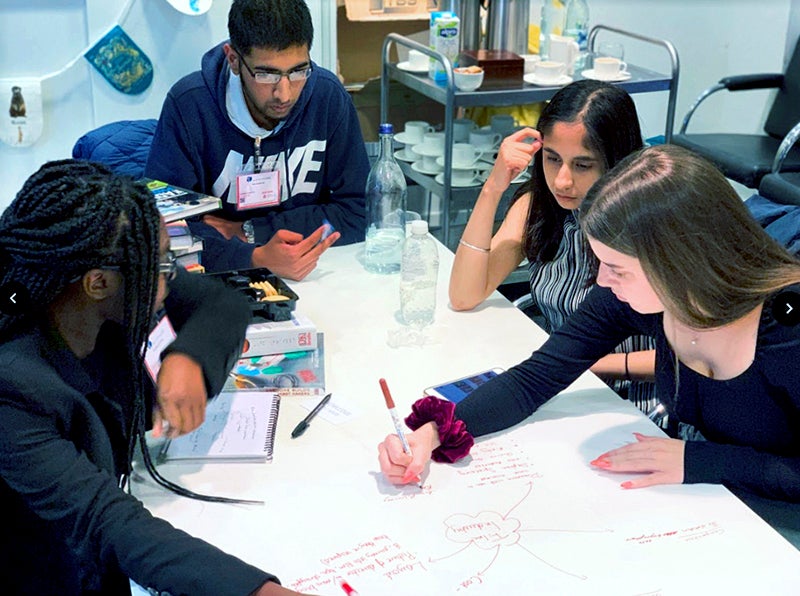 Colleagues Featured: Rebecca Smart & Pamela Afram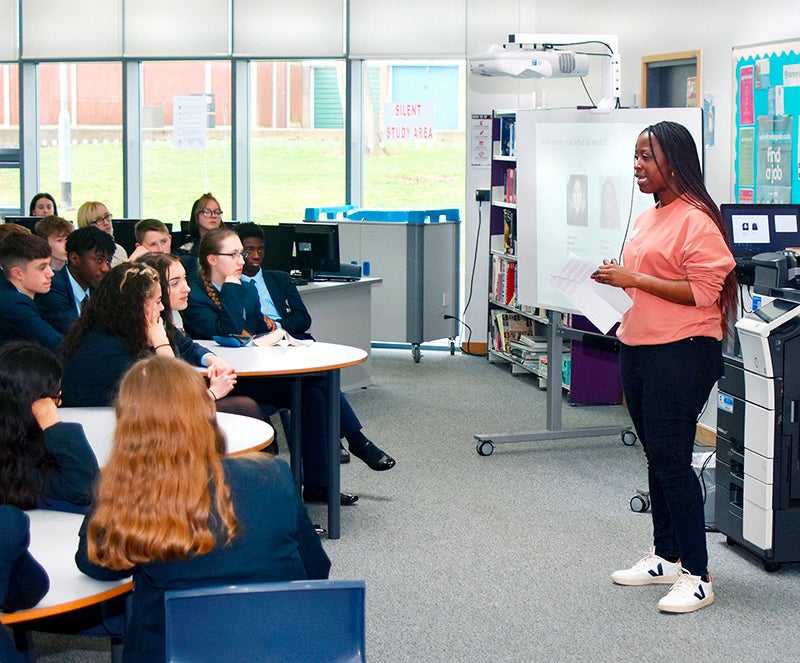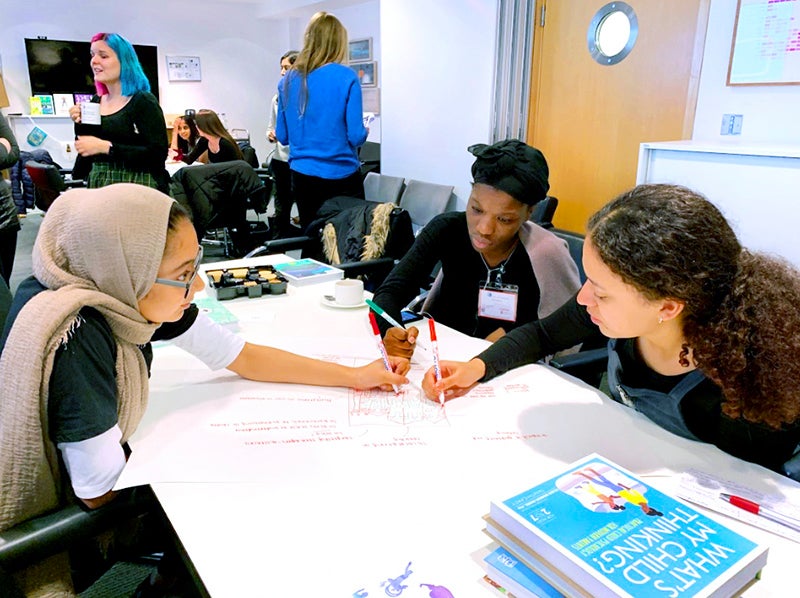 Colleague Featured: Kariss Ainsworth
---
Nurturing Skills to Achieve Aspirations
DK is passionate about helping young people to gain the skills they need to shape and achieve their aspirations. Working with a variety of organizations in the UK, including the National Literacy Trust, the Young Academies Group, and Speakers for Schools, DK has held interactive workshops to give school children aged between 5 and 18 years old who come from a variety of backgrounds an insight into a career in publishing and the joy of working with books. These workshops include tours around the DK office in London, talks by colleagues to students about how they got into publishing and what their jobs entail, and setting tasks whereby the children actively participate in the making of a book, giving them a fuller understanding of the publishing process.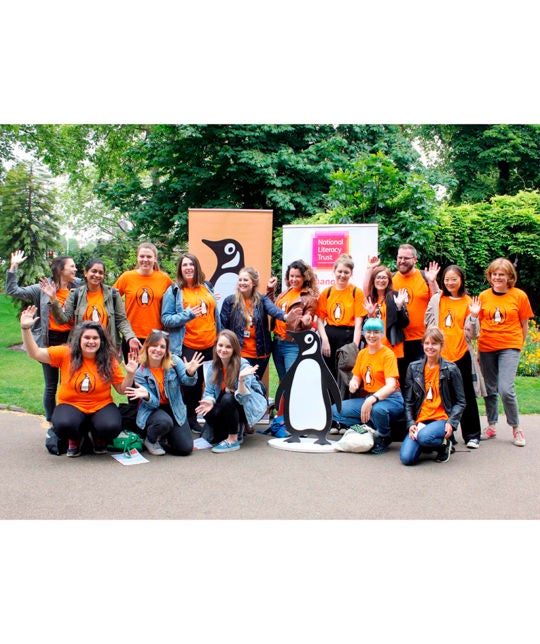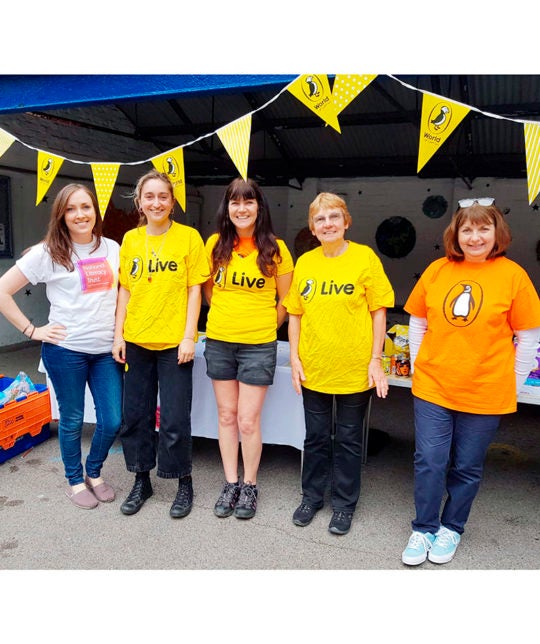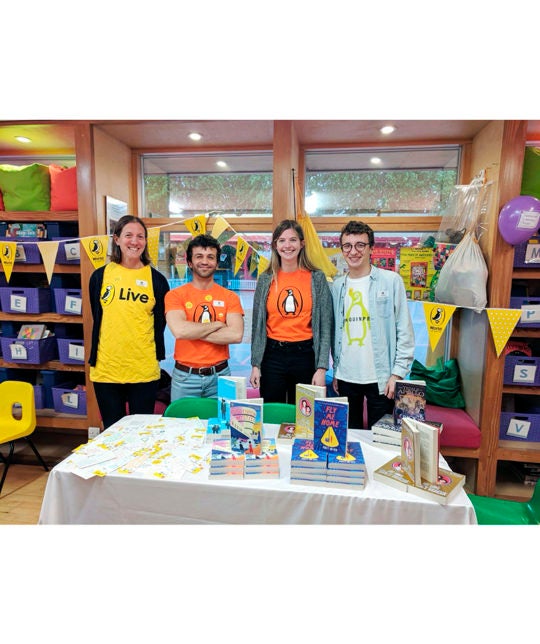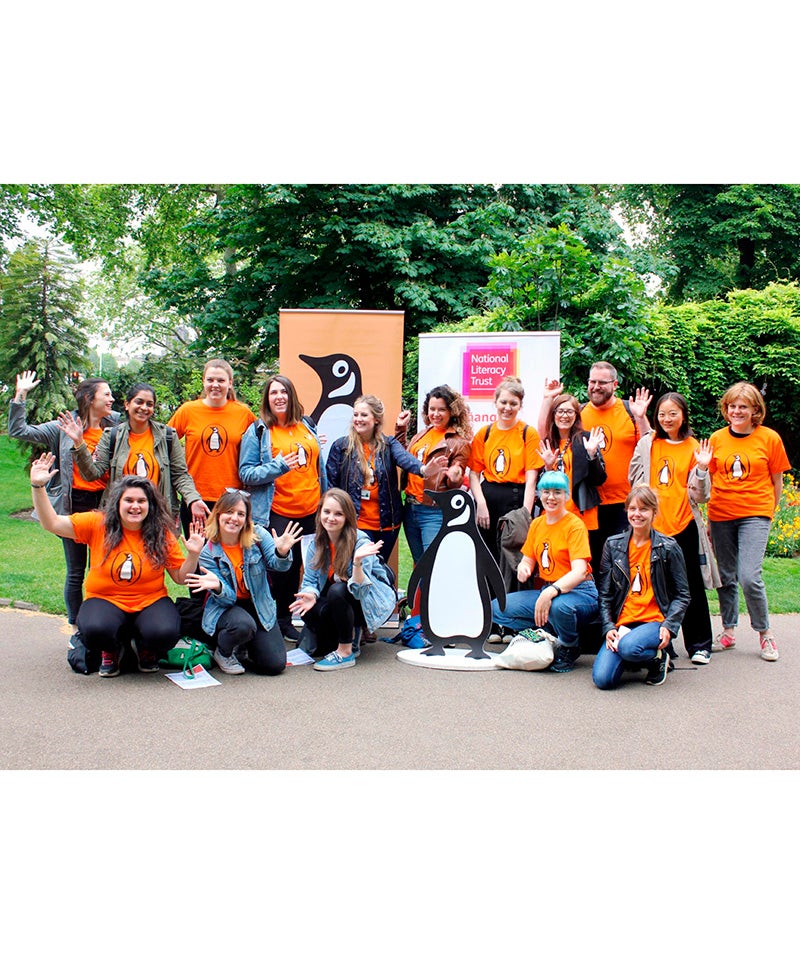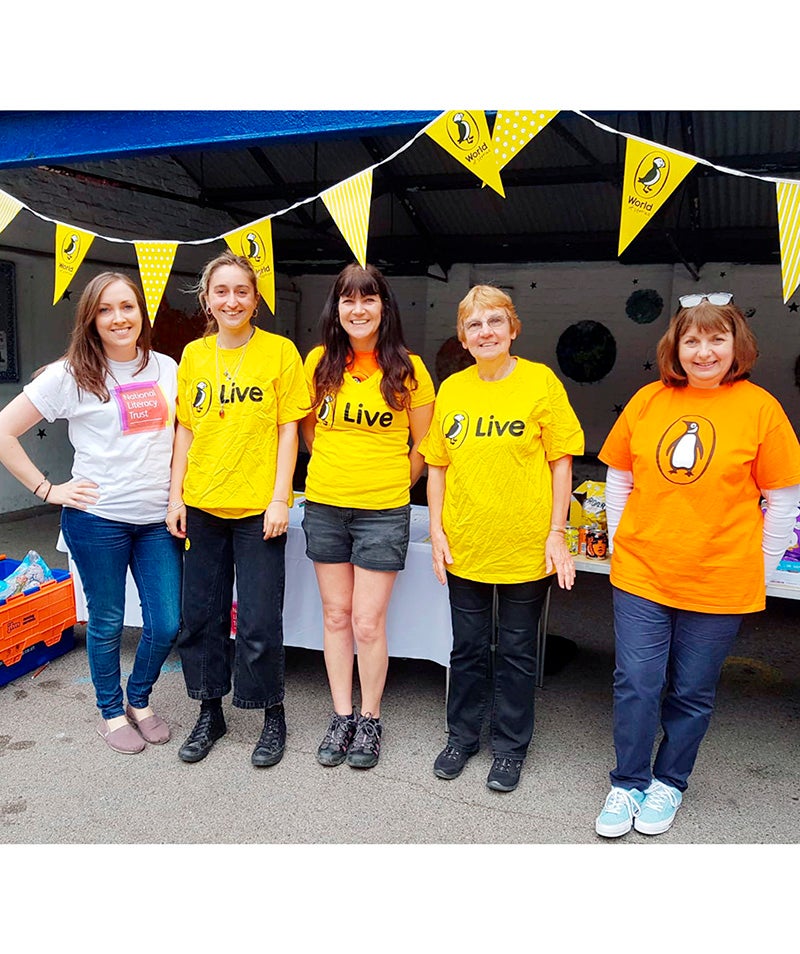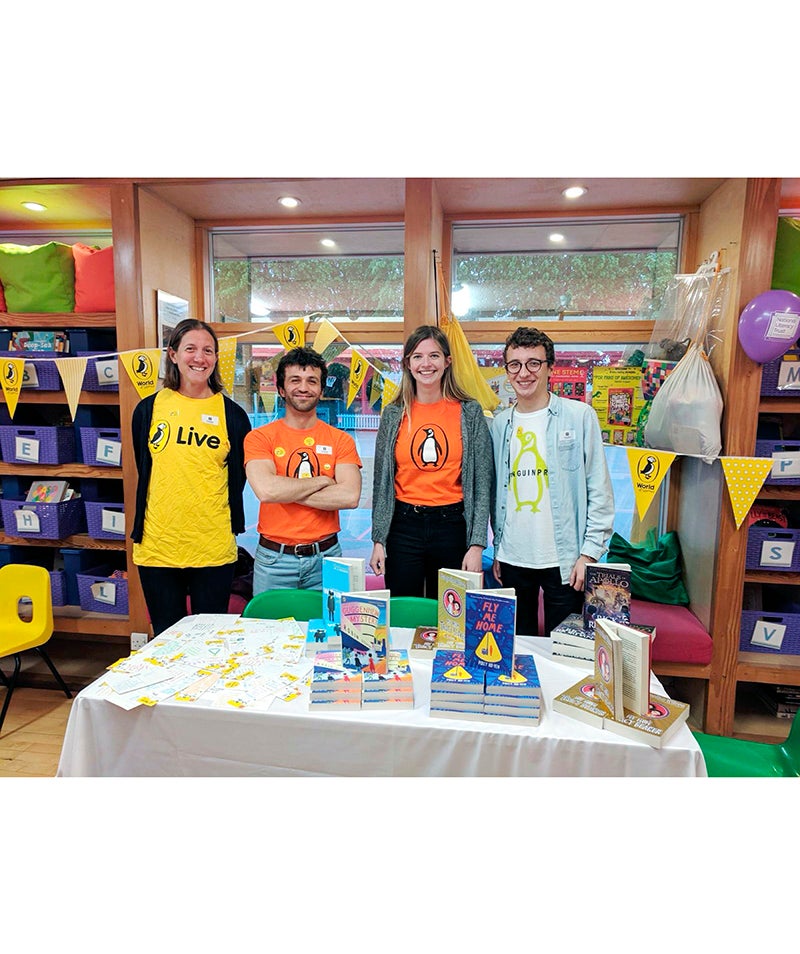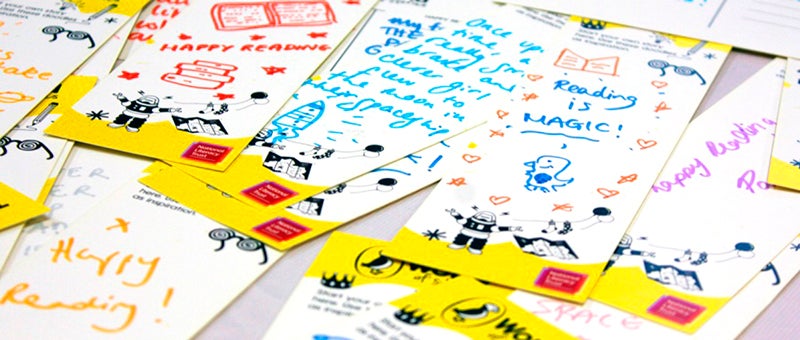 ---
Annual Employee Walk
Every year, hundreds of our colleagues volunteer their time and take to the streets of London or the countryside in Essex and Grantham for The Walk, a Penguin Random House tradition, to help raise money and awareness for different charities and nonprofit organizations. In 2019, 550 colleagues collectively walked 4,700 miles and raised more than £12,300 for the National Literacy Trust. To learn more about our 2019 event, click here.
---
Reduction of Paper and Single-Use Plastics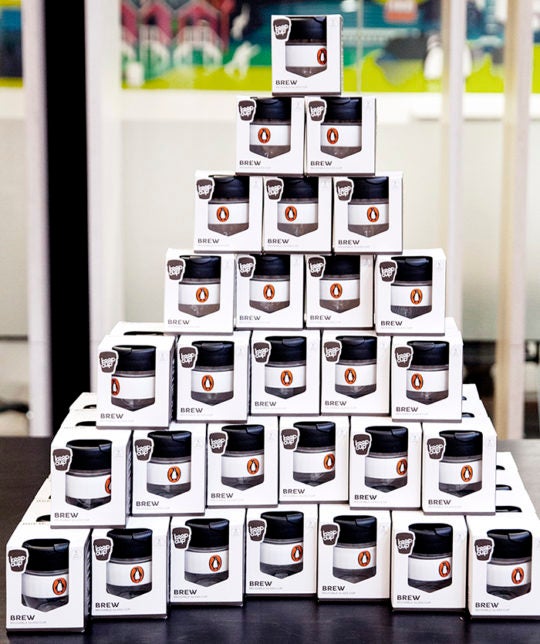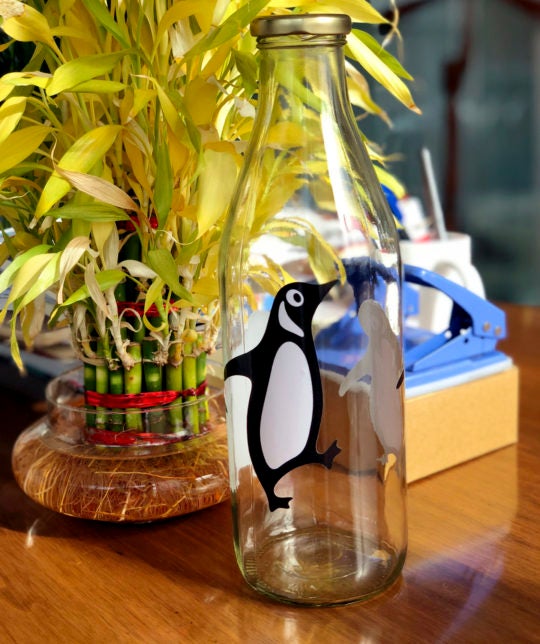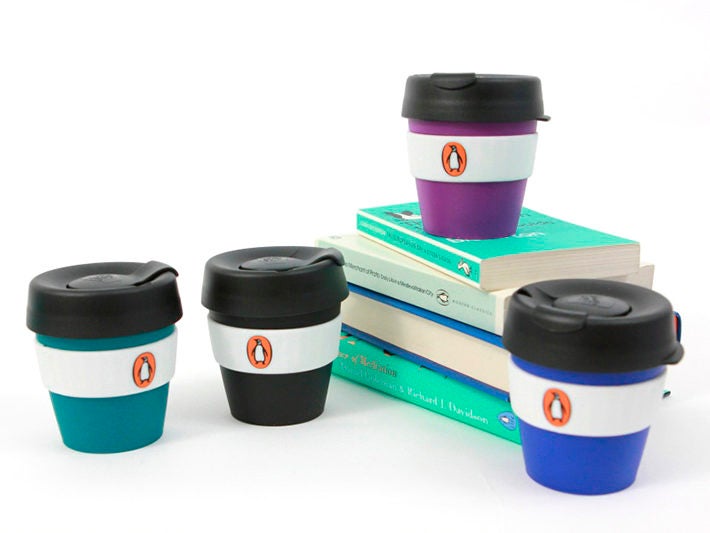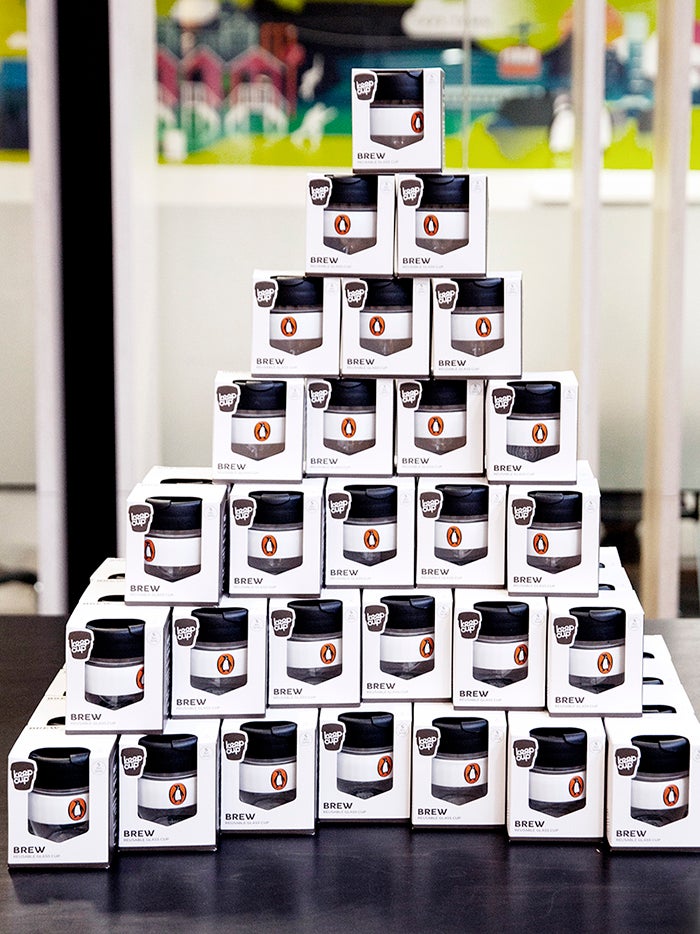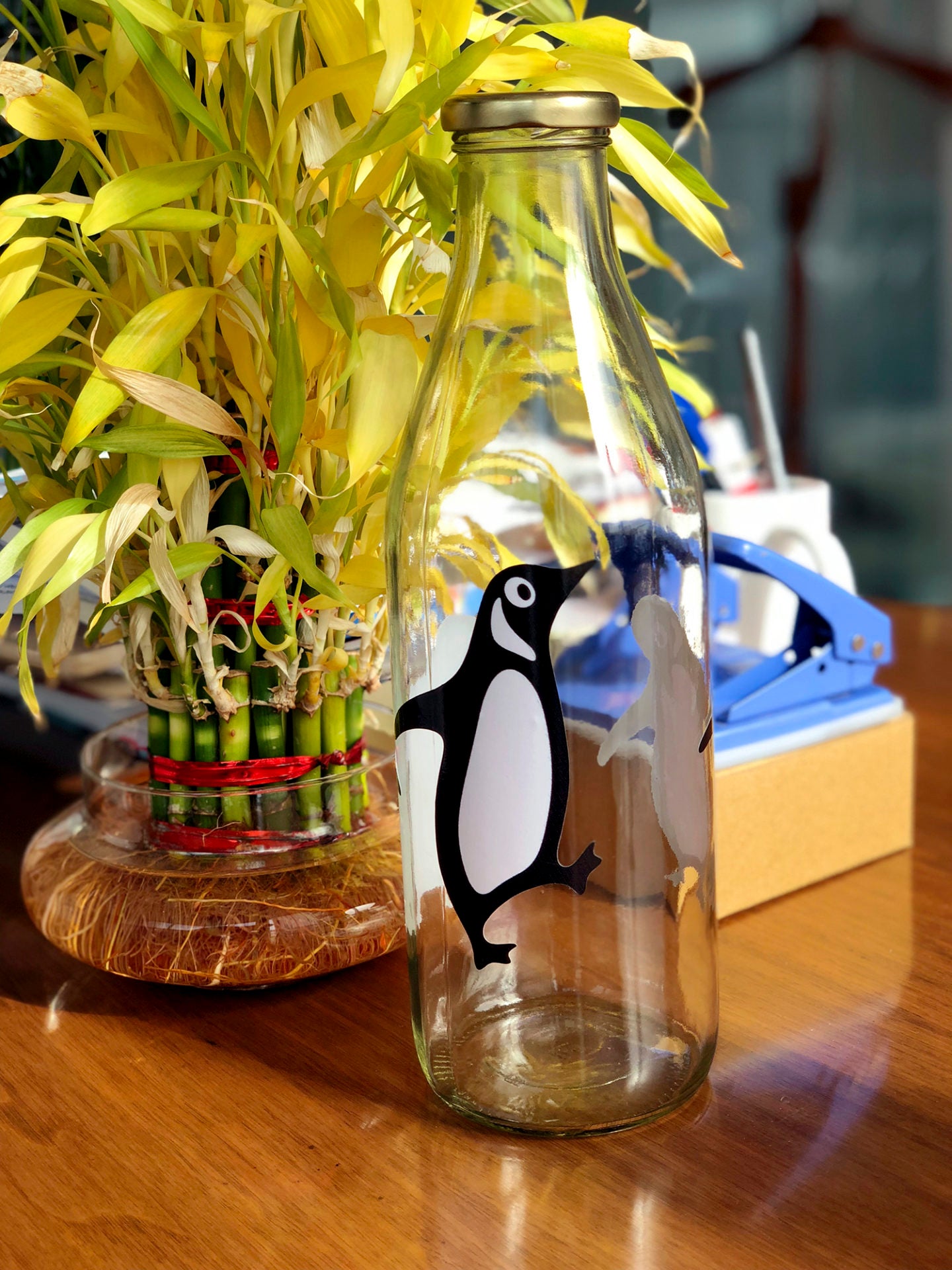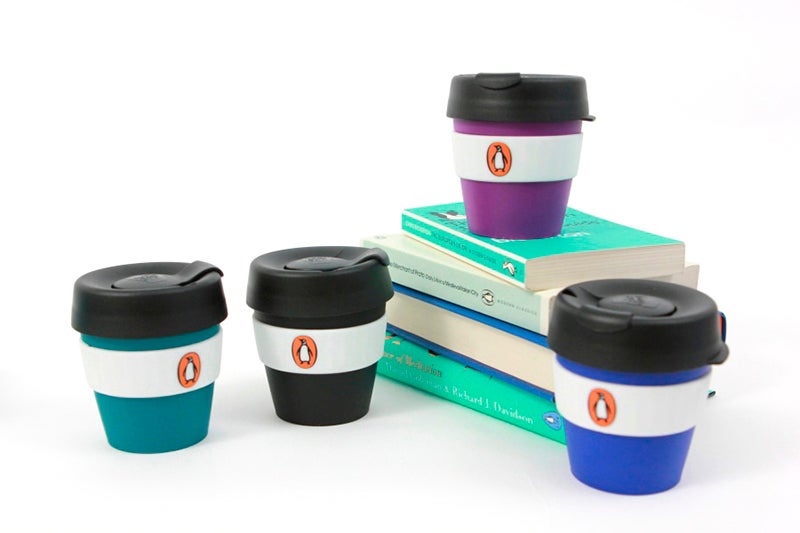 ---
Reduction of Paper and Single-Use Plastics
Globally, we have increased our efforts to reduce single-use plastic and printing in our offices. Simple solutions have helped us make significant impacts, like using branded Penguin Random House mugs instead of one-time-use paper cups, defaulting to double-sided printing to reduce paper waste, and sharing motivation and encouragement in email signatures to limit printing. In the United Kingdom, we've implemented reduction projects to remove single-use plastic from shipping boxes and replaced it with reused cardboard. Transitioning to e-contracts alone has reduced paper consumption in the United Kingdom by more than one million units a year. In Australia, we initiated a "Keep Cup Drive" and saved an estimated 70,800 single-use paper cups from the landfill. In India, we took a pledge to make our office plastic-free and increase our efforts toward reduced energy consumption. India replaced all packaged plastic water bottles with Penguin-branded glass bottles; uses biodegradable paper for waste, has a default setting to print double sided, and automatically deletes print commands after a few hours of no response; and introduced Green Hour every week to avoid using electricity and appliances such as laptops and printers.
---
Employee Book Donations for Our Anniversary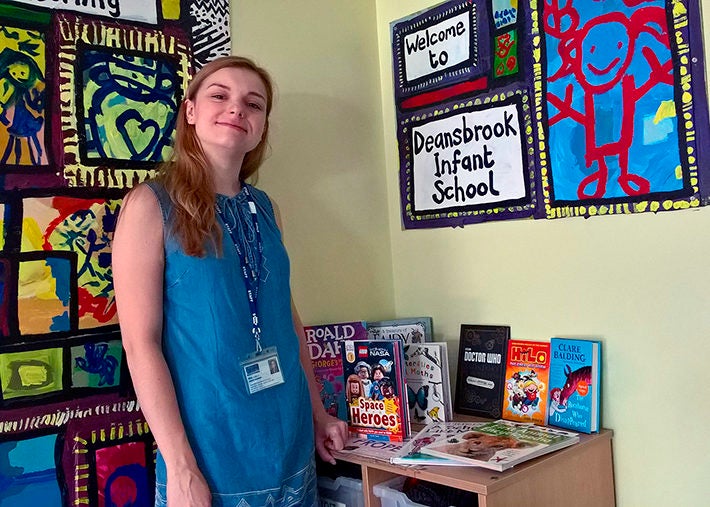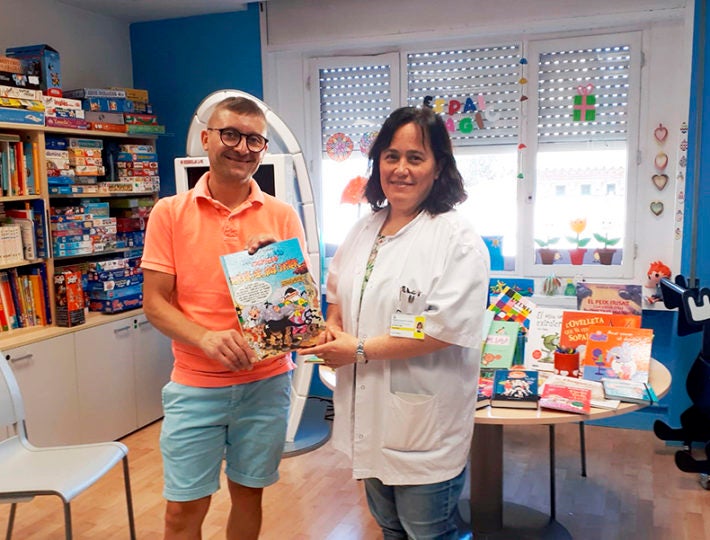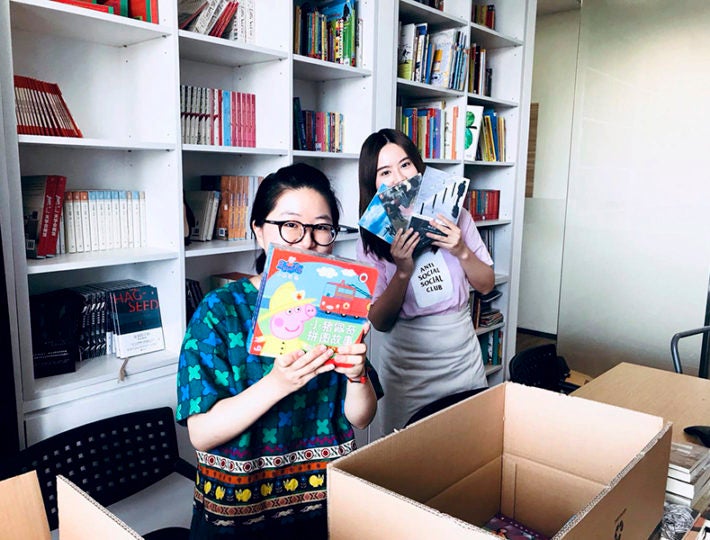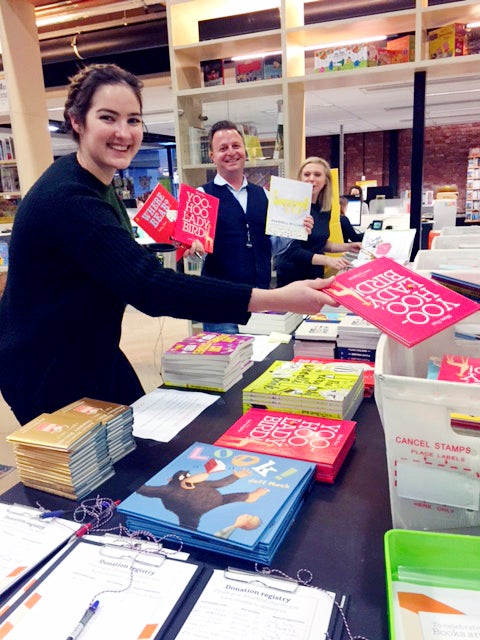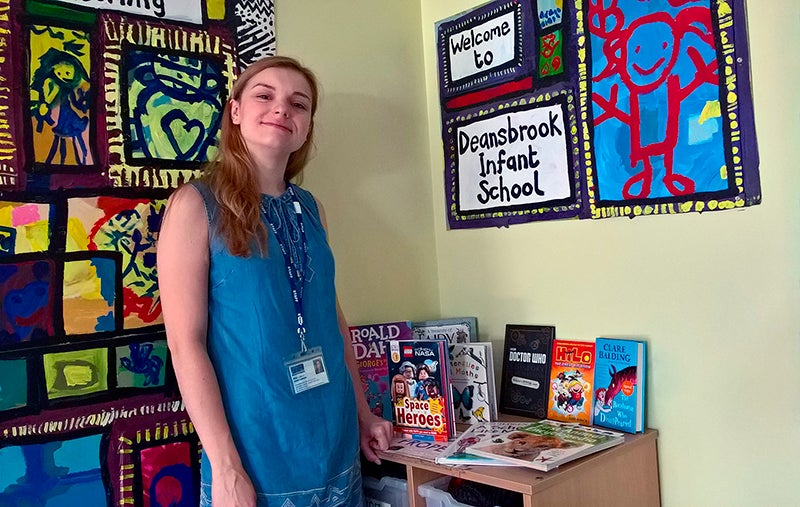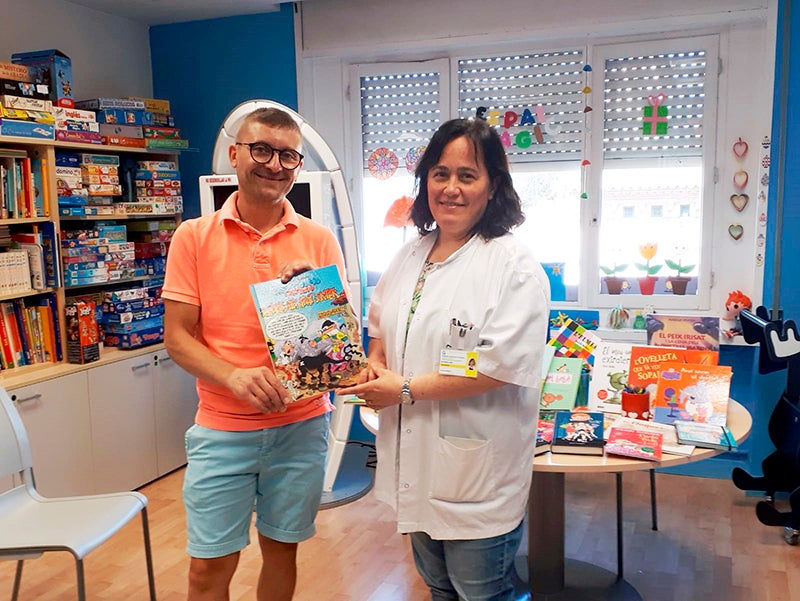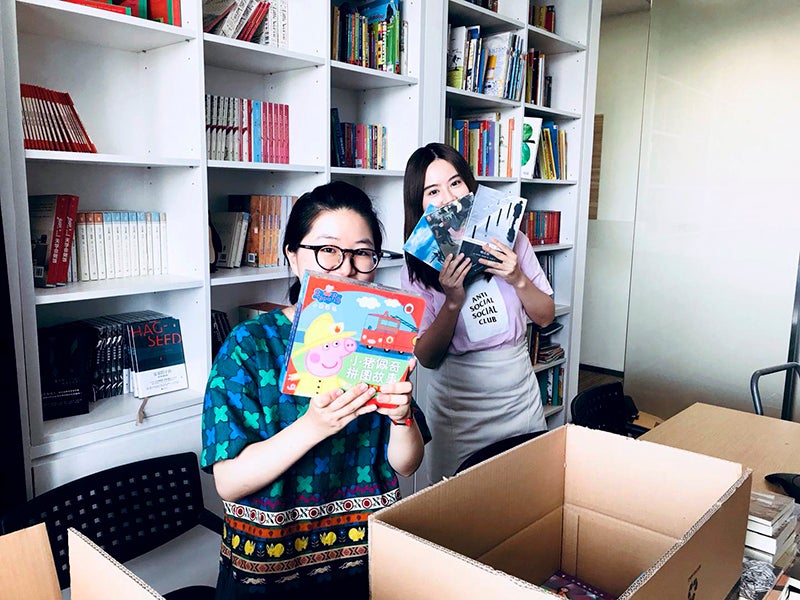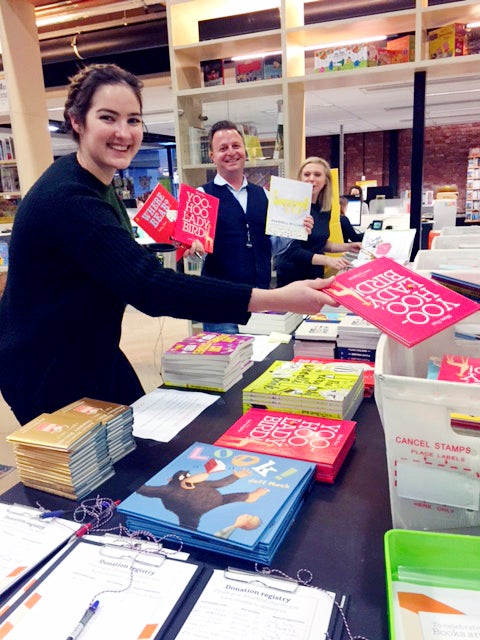 ---
Employee Book Donations for Our Anniversary
Our fifth anniversary as Penguin Random House in July 2018 provided an unprecedented opportunity to unite around the globe to get more books into the hands of more readers. Through a special anniversary global book donation, we offered every Penguin Random House employee worldwide a selection of free books to donate to any philanthropic or nonprofit organization of their choice. Thousands of our employees joined the campaign, and we were able to provide more than 72,000 books to children and adults in need. Recipient organizations included schools, libraries, hospitals, rural development NGOs, and organizations that serve homeless and incarcerated individuals.
---
Puffin World of Stories: Re-imaging Libraries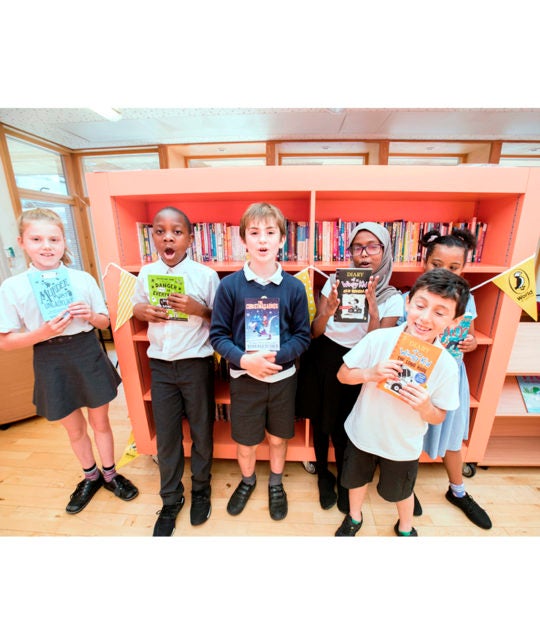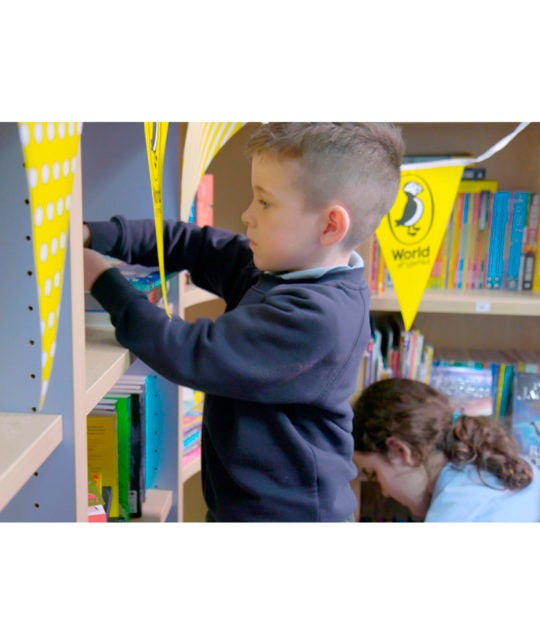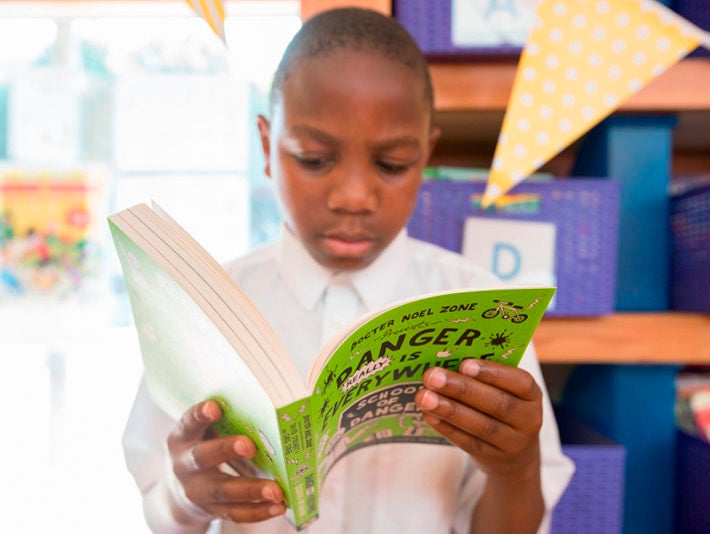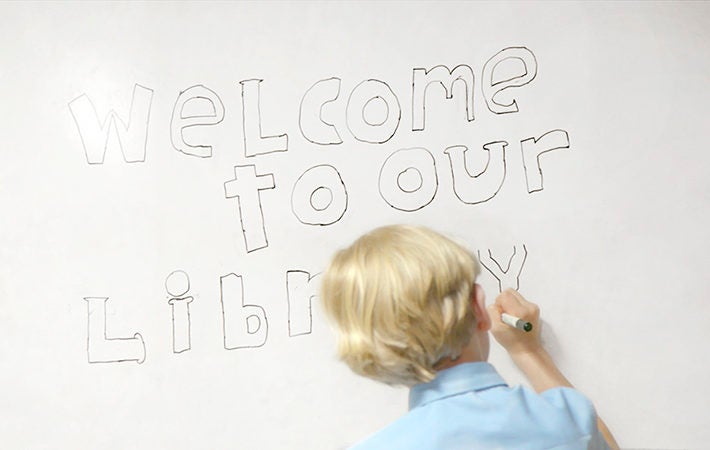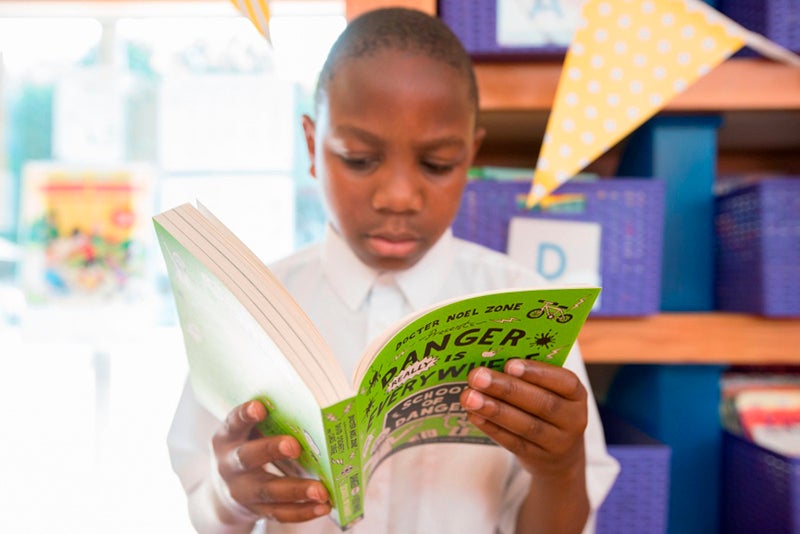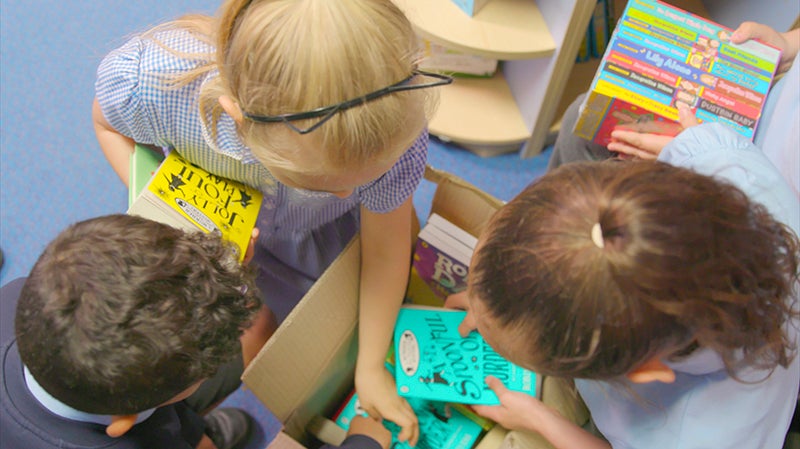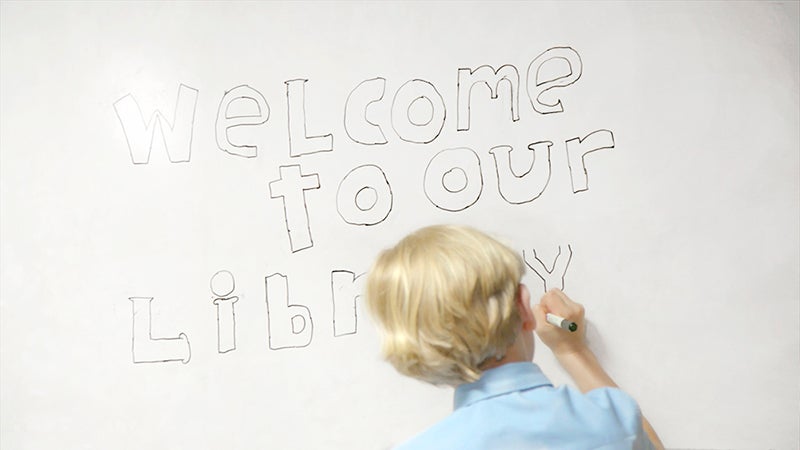 ---
Puffin World of Stories: Re-imaging Libraries
Libraries are suffering from a chronic lack of investment – 44% of schools serving the U.K.'s most disadvantaged communities do not have a school library. So far, we've worked with 139 primary schools, supporting them to transform their libraries and reading spaces into hubs of creativity and imagination. We've reached over 30,000 pupils, and donated more than 50,000 books and trained over 200 teachers. We're excited to expand Puffin World of Stories to 80 more schools from September 2020. To learn more, click here.
---
Equipping Young People for the Future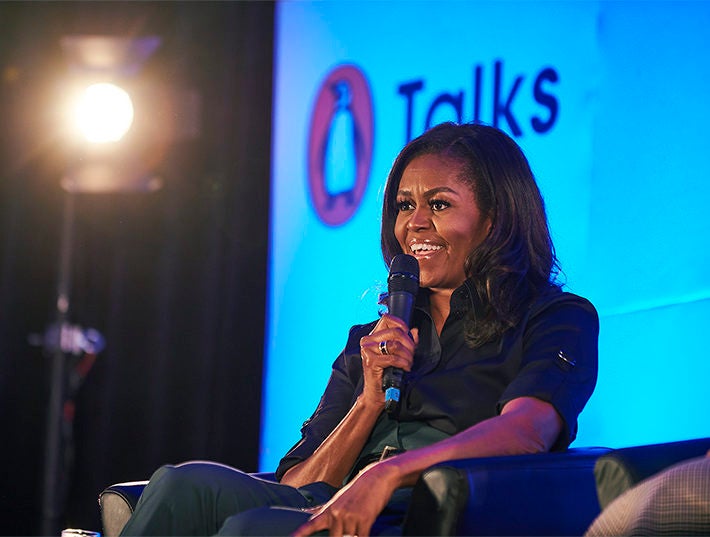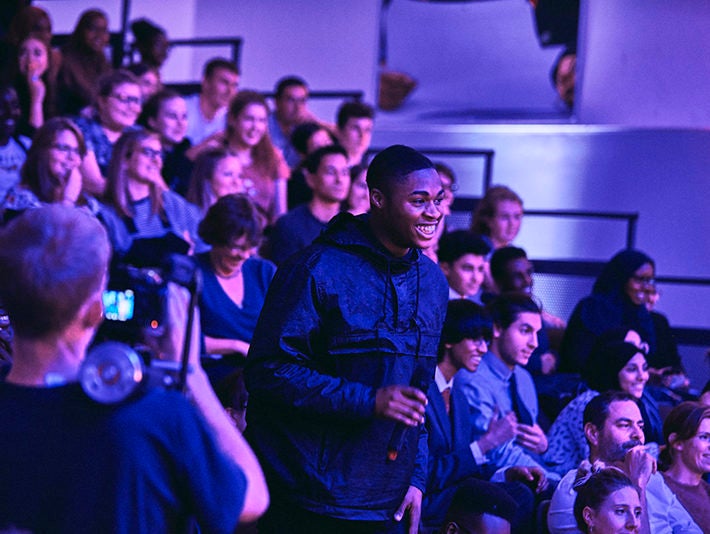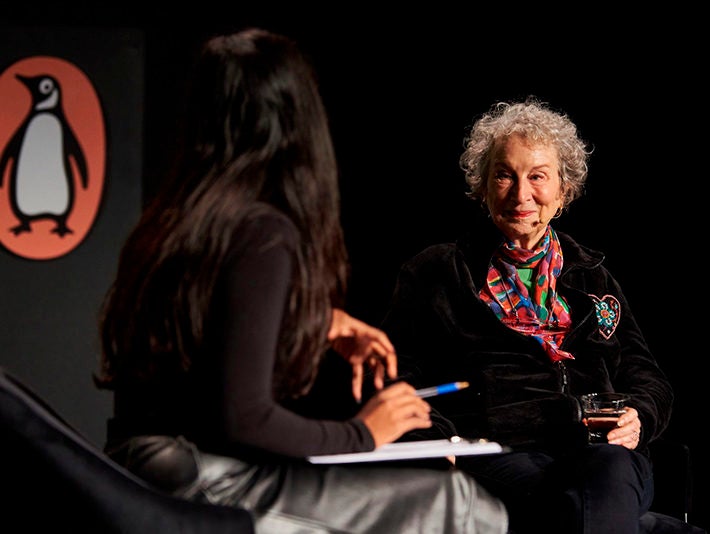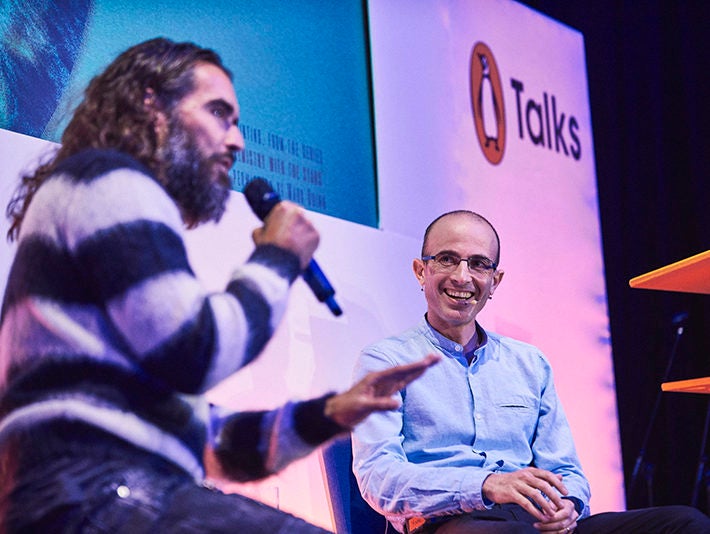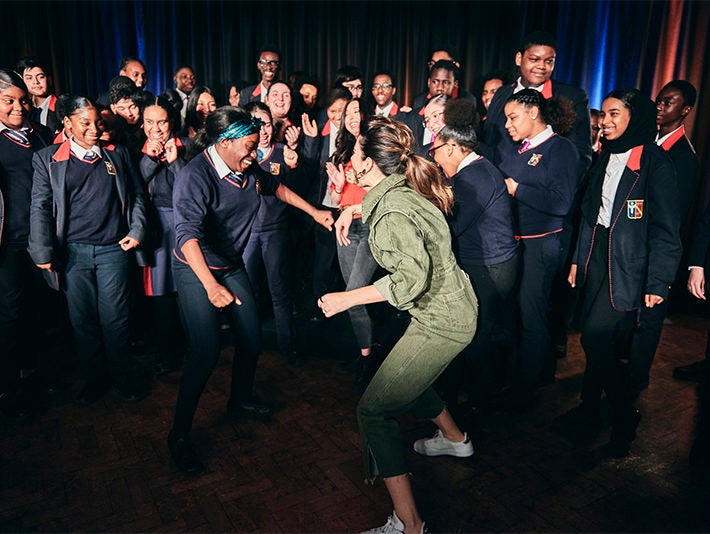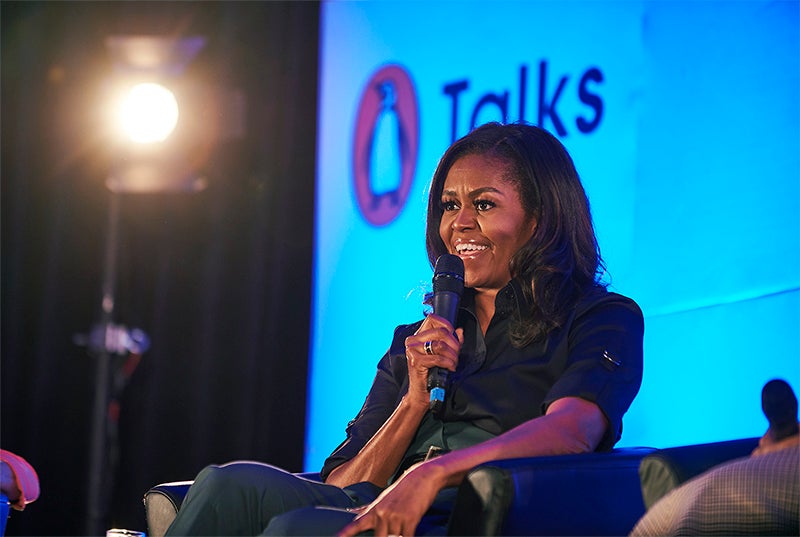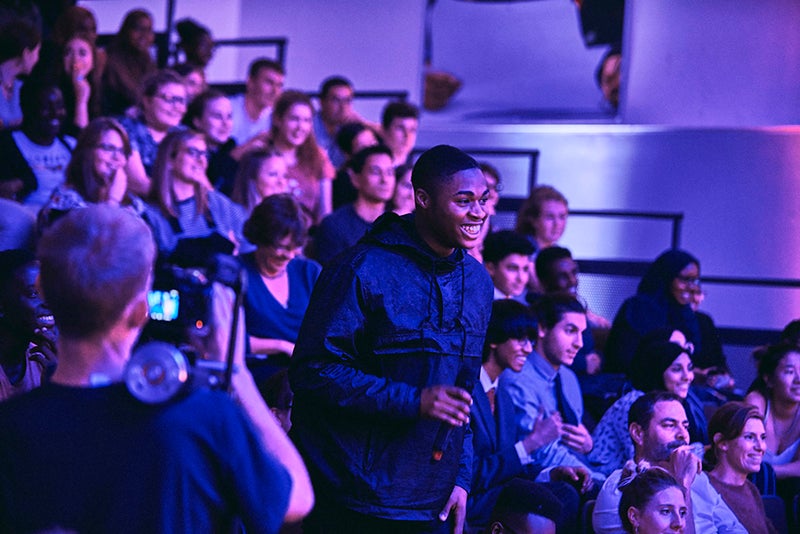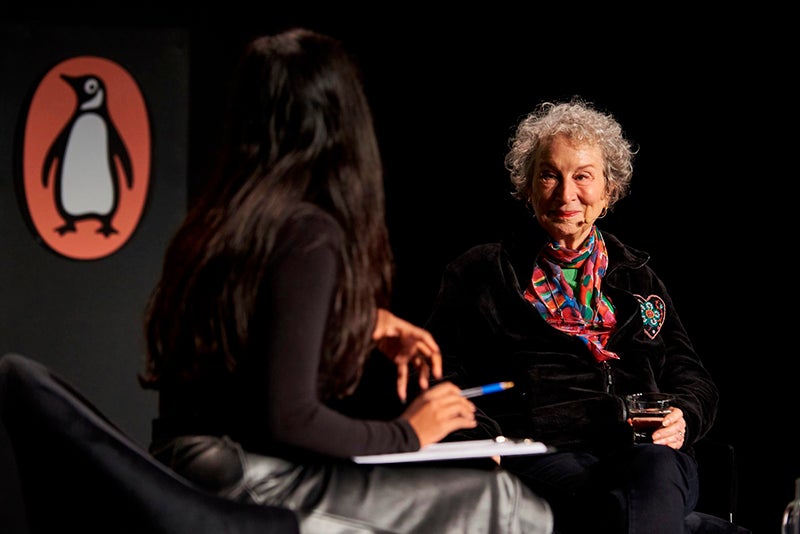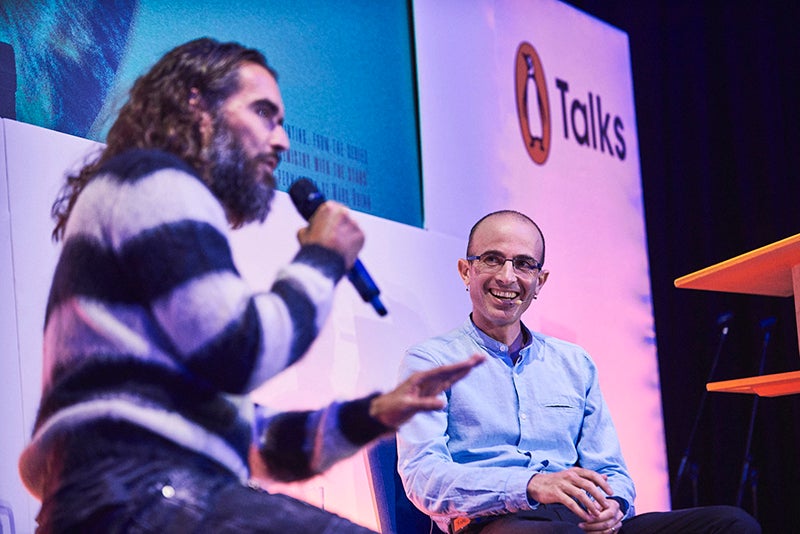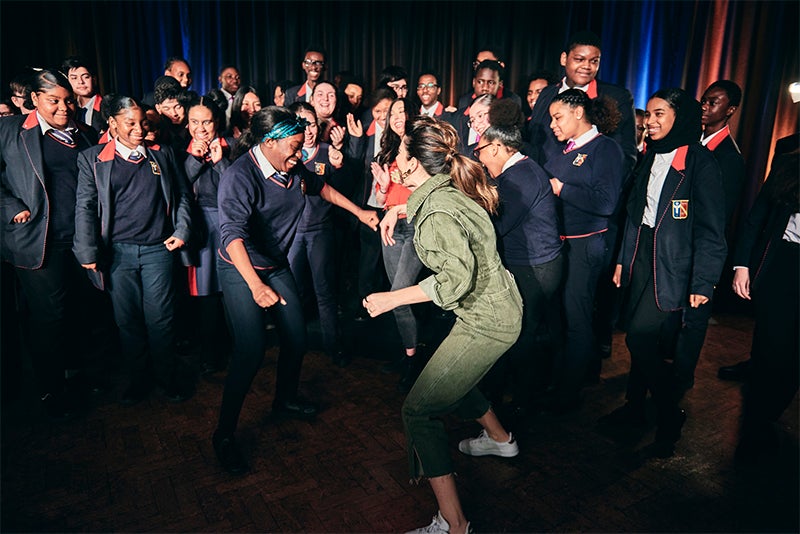 ---
Equipping Young People for the Future
Penguin Talks is a program of free creative talks for young people across the U.K. and Ireland. Attendees are given the opportunity to hear from and ask questions to a world-renowned thinker, writer, or influential figure from our family of authors. Held in local schools, Penguin Talks is meant to help equip students by introducing them to new ideas and perspectives. Each Penguin Talk is published in full online, together with free curriculum-based resources for teachers, in order to enable young people in classrooms to engage with the themes and issues discussed. Former Penguin Talks have included Michelle Obama speaking on the power of education and self-belief, Yuval Noah Harari on the future of the world of work, and Margaret Atwood on protest and activism. To learn more about the program, click here.
---
Volunteer Effort for World Book Day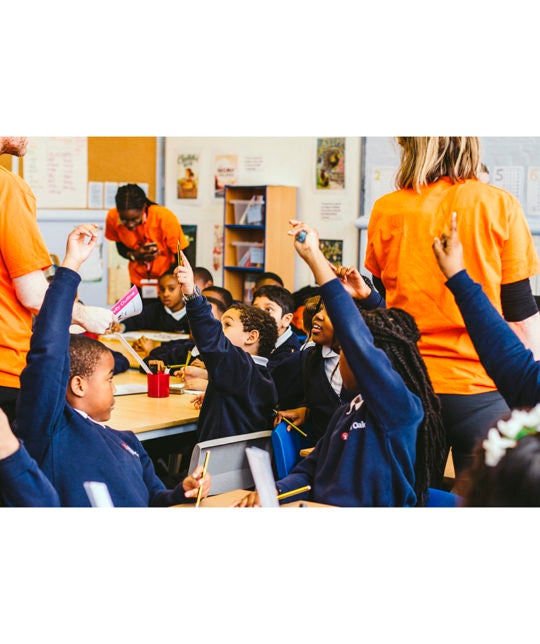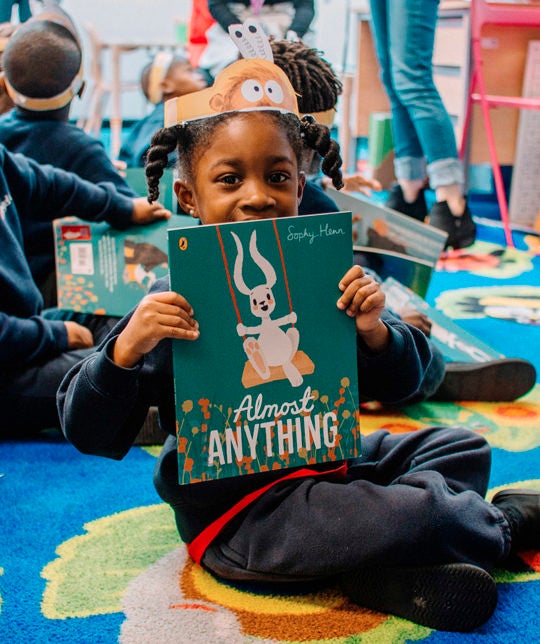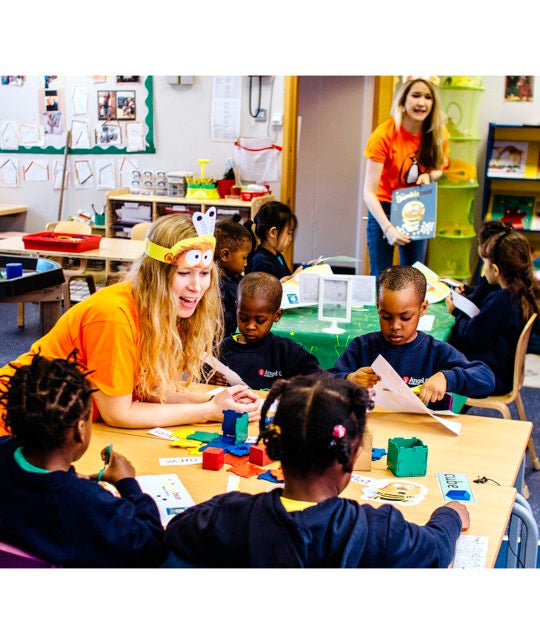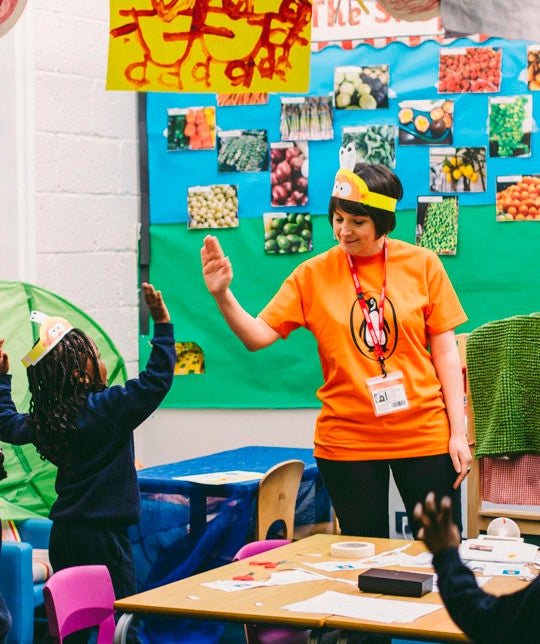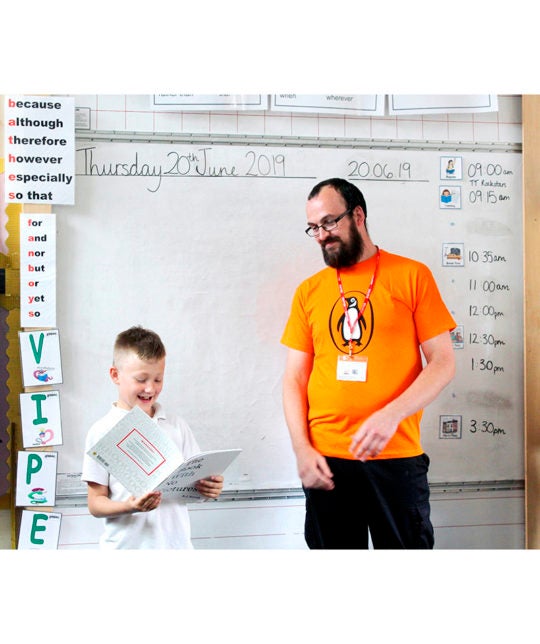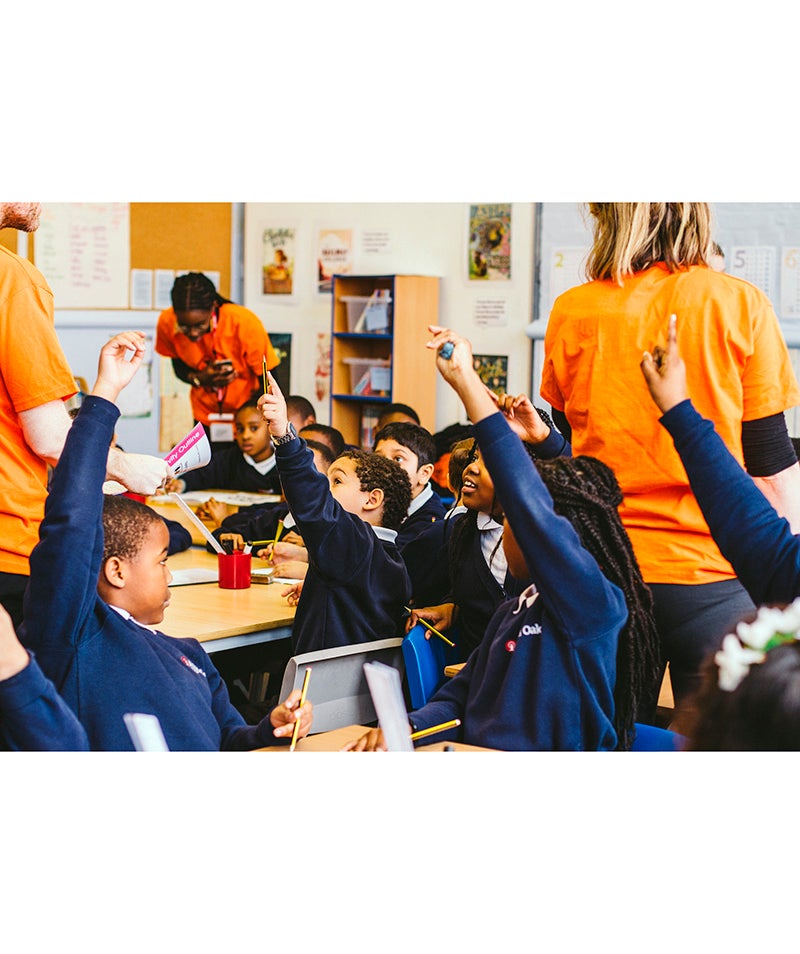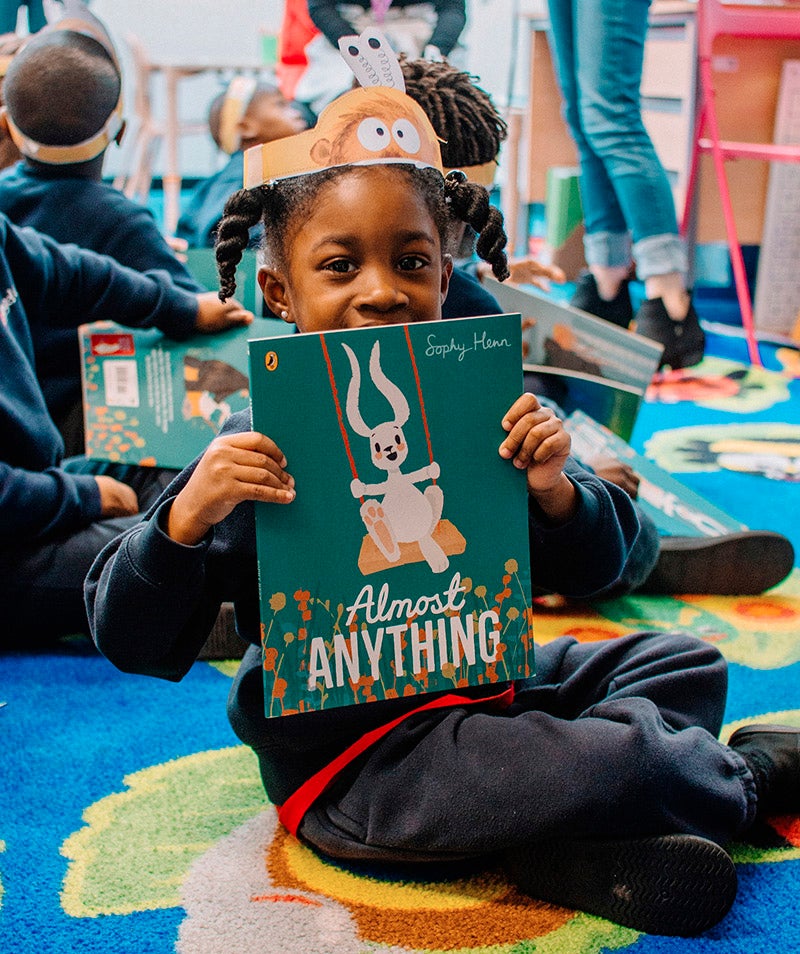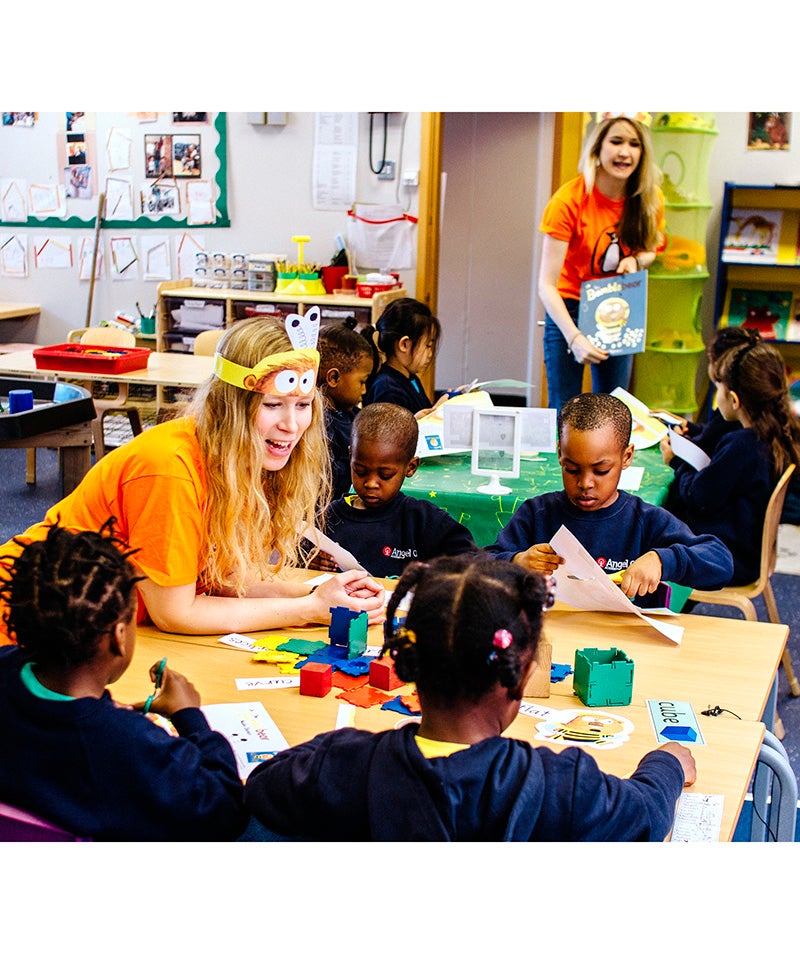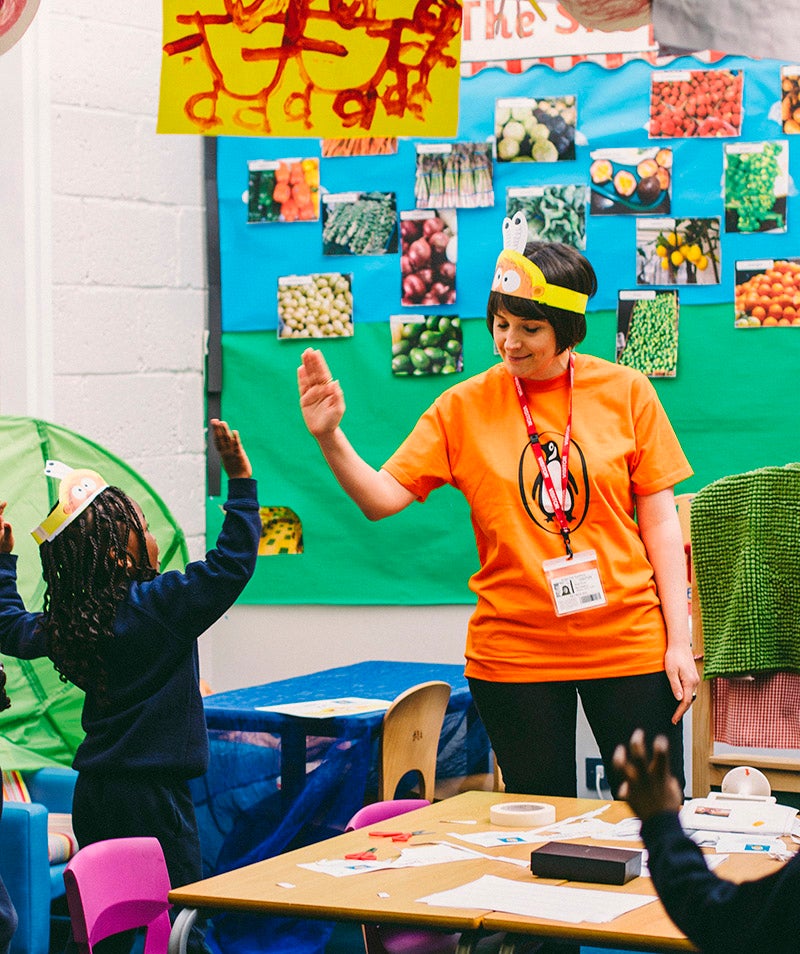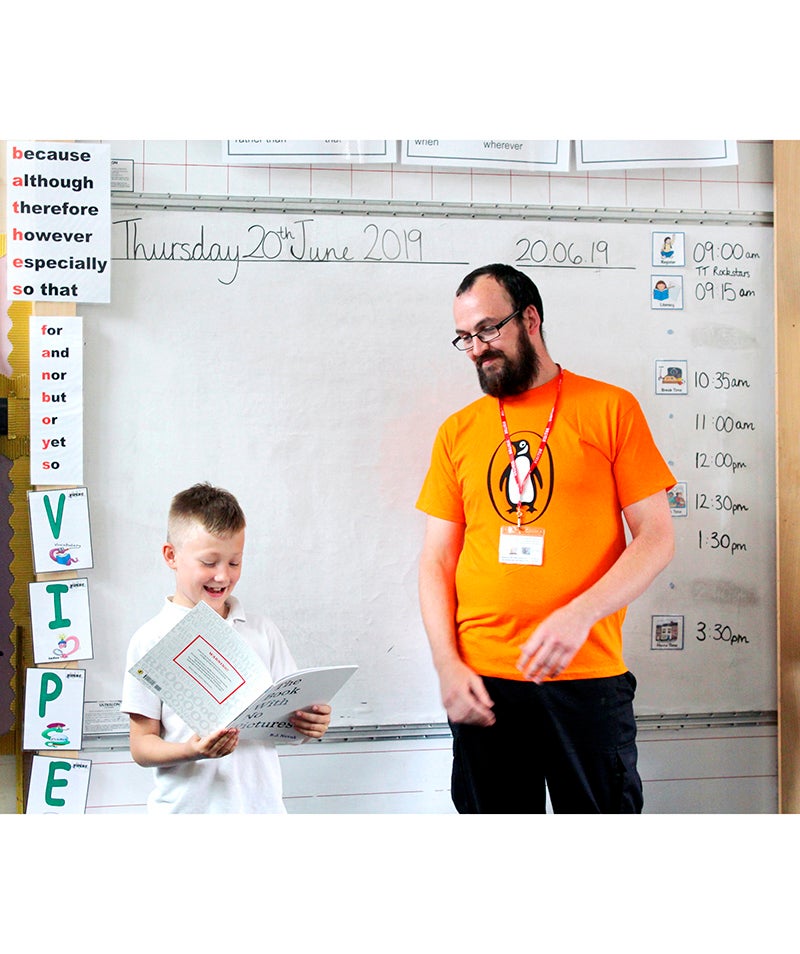 ---
Volunteer Effort for World Book Day
Every year on World Book Day colleagues across the U.K. come together to celebrate the power of reading with children in their local communities. In 2020, we had our largest ever single volunteering effort, as more than 500 colleagues volunteered in literacy-vulnerable areas. We hosted interactive sessions with more 6,000 people in more than 221 schools, nurseries, and community settings including prisons and homeless shelters including storytelling with little ones and a 'reverse book club' with adults. To learn more about our volunteer effort, click here.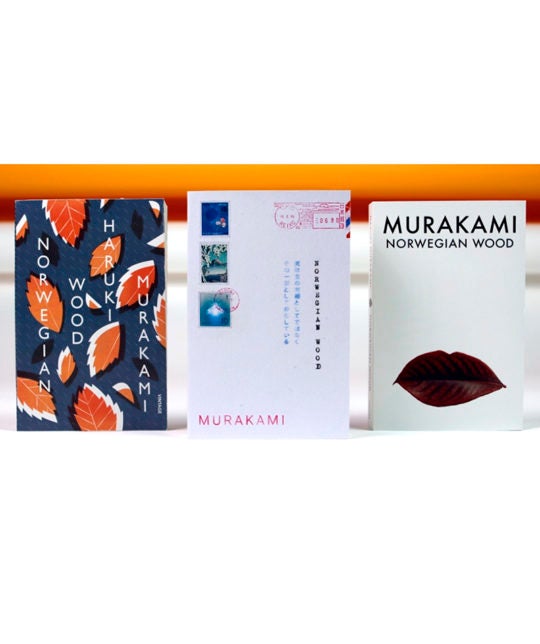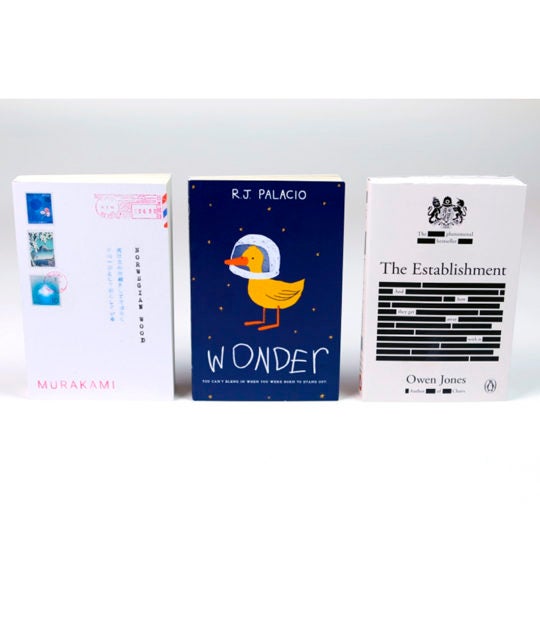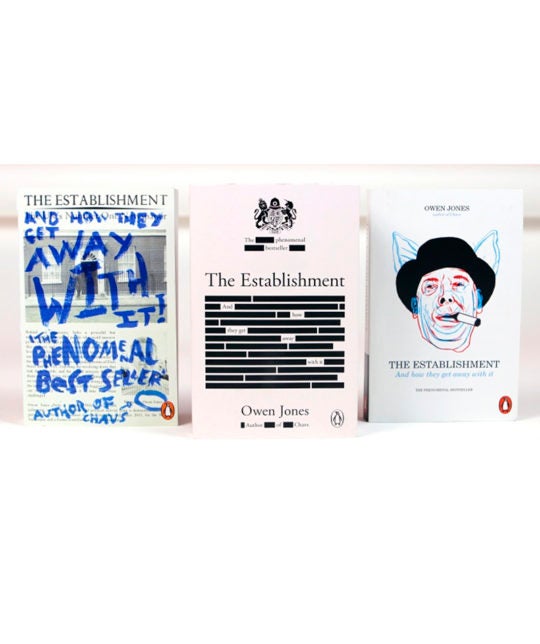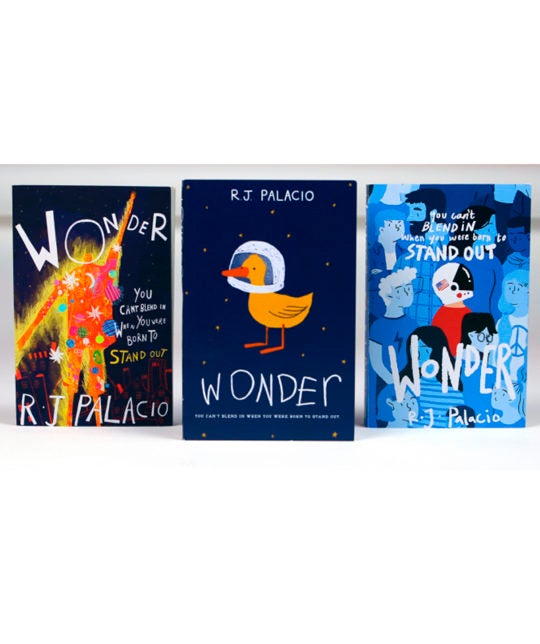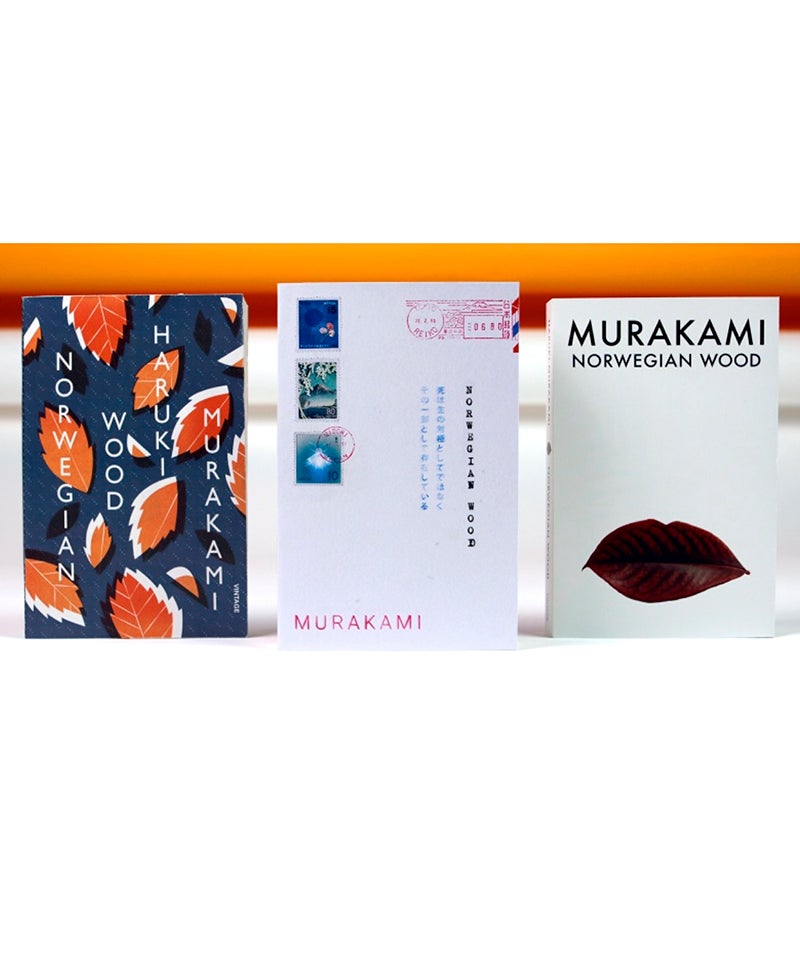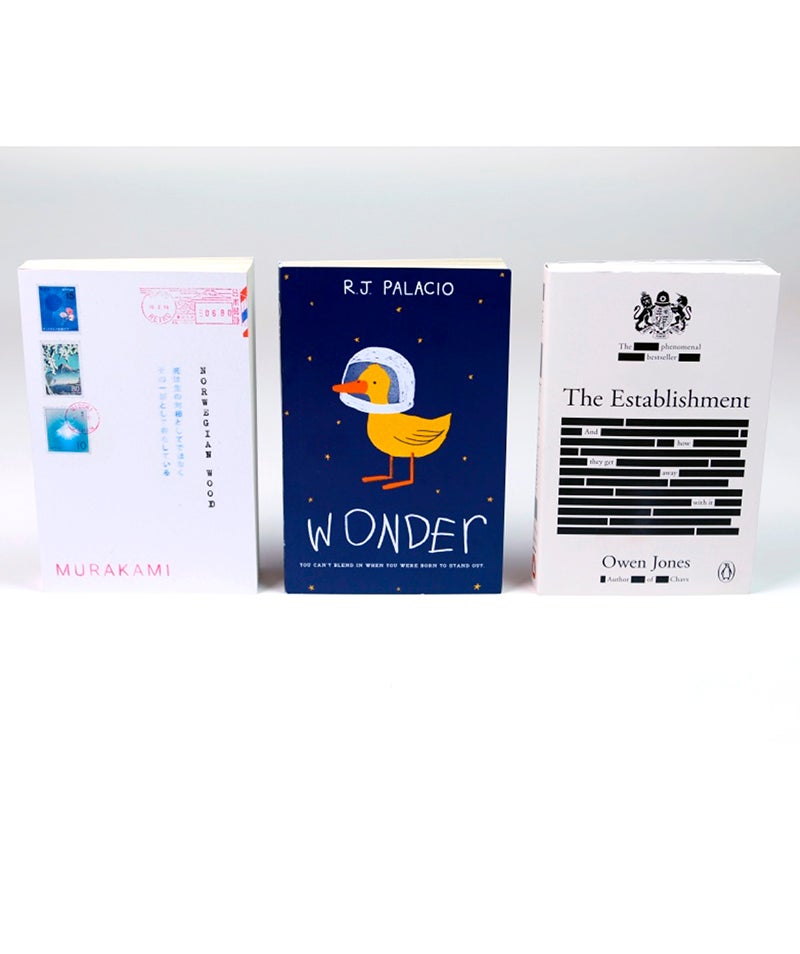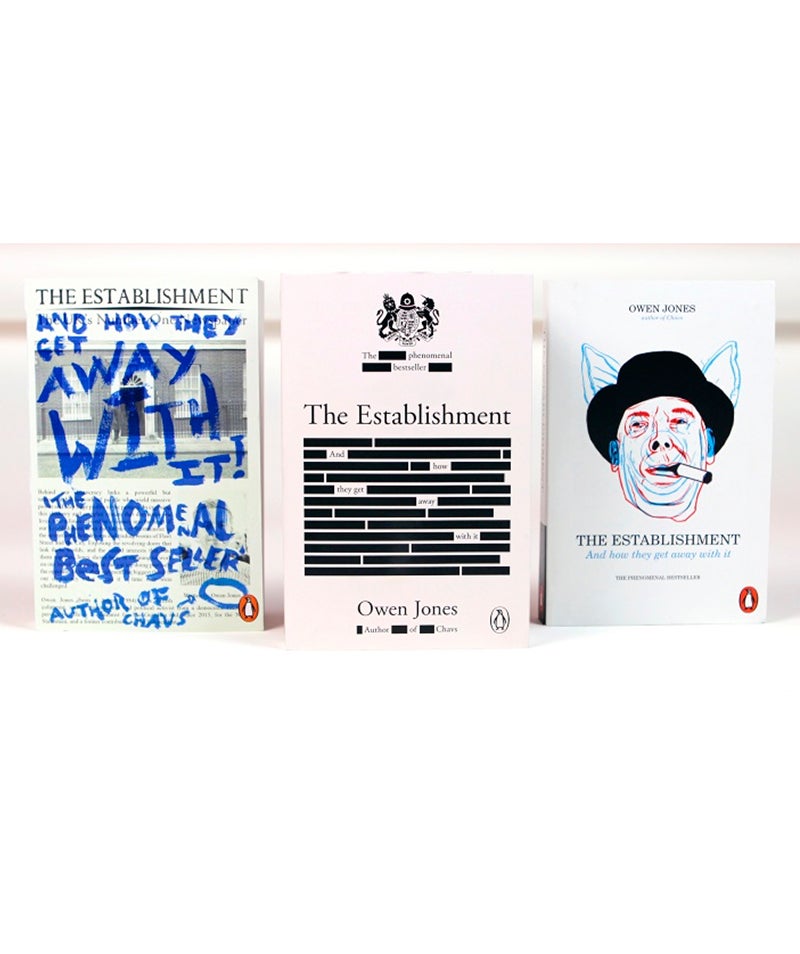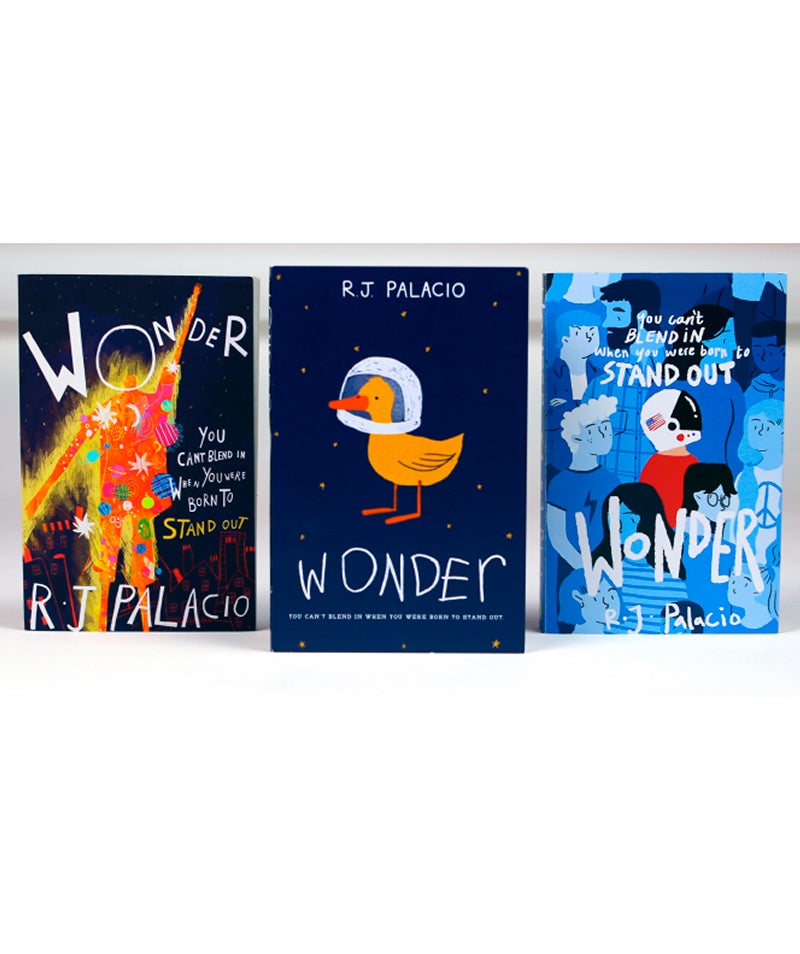 ---
Student Design Awards
Launched in 2006, the Student Design Awards aim to find the next generation of book cover designers. Giving students the opportunity to work with real cover design briefs firsthand, the competition asks participants to reimagine iconic book covers across the award's three categories: Adult Fiction, Adult Nonfiction, and Children's. The winner is awarded within our design teams as well as a cash prize of £1,000. To learn more about the award, click here. To learn more about our 2019 winners, click here.
---
#HappyReading Pop-Up Shop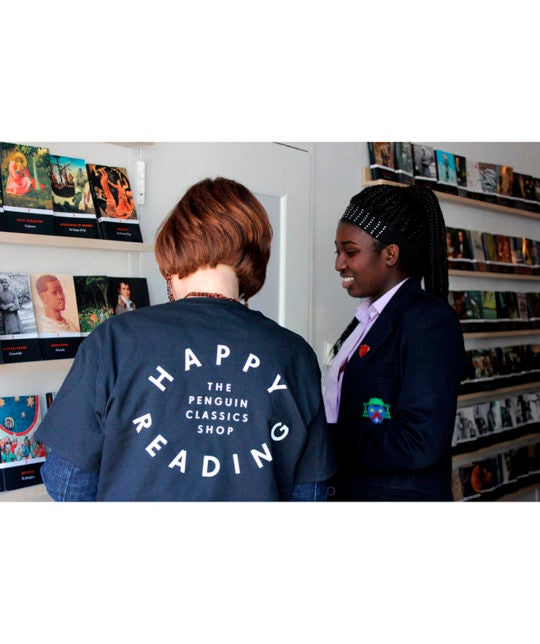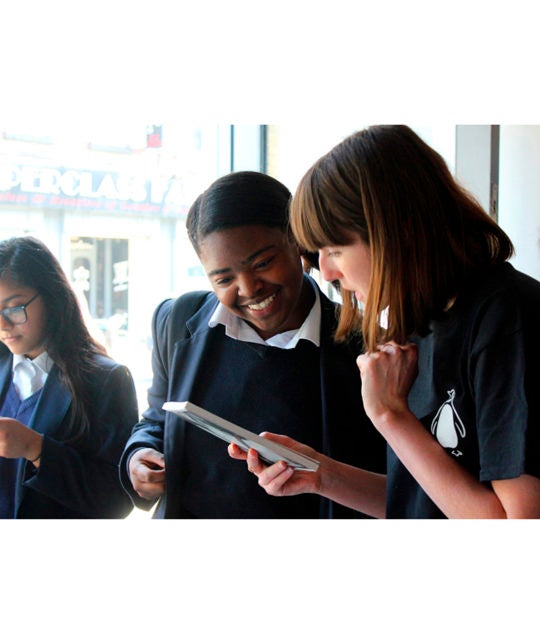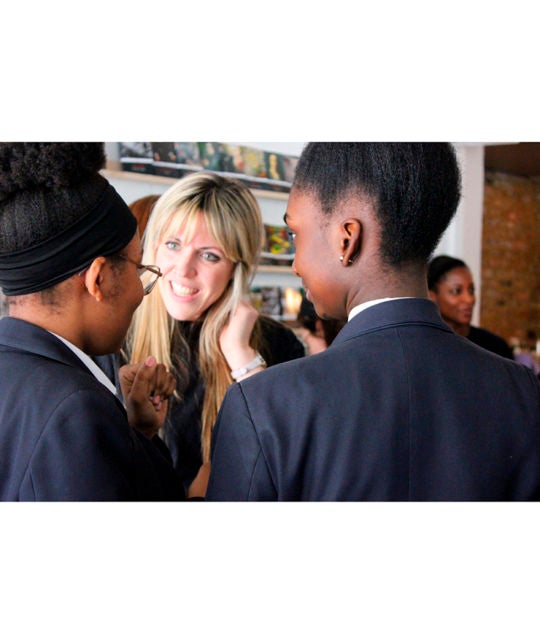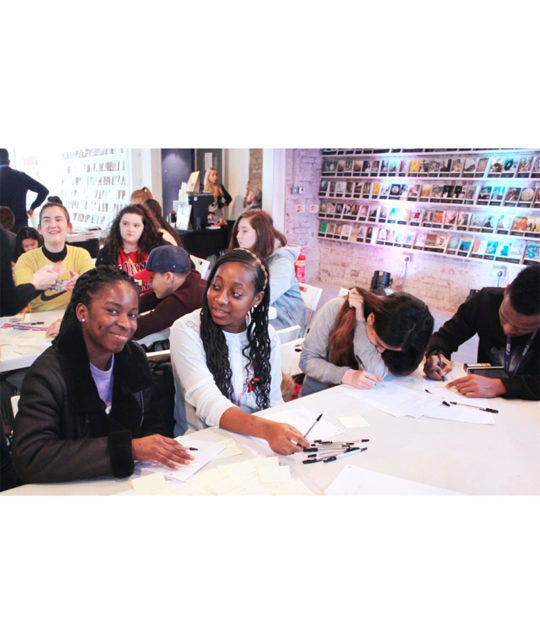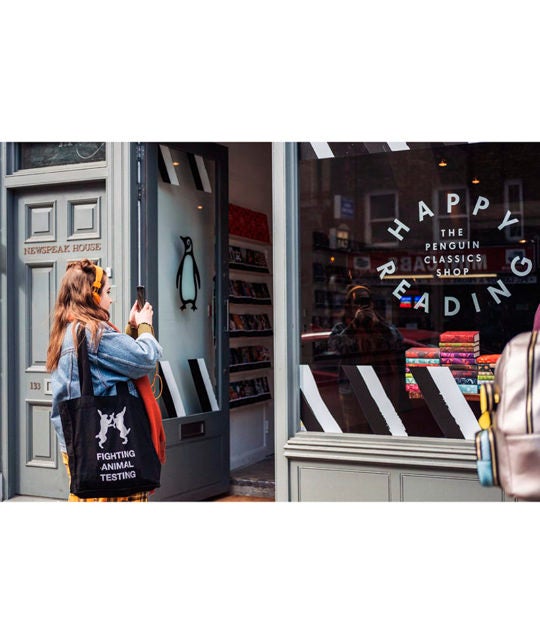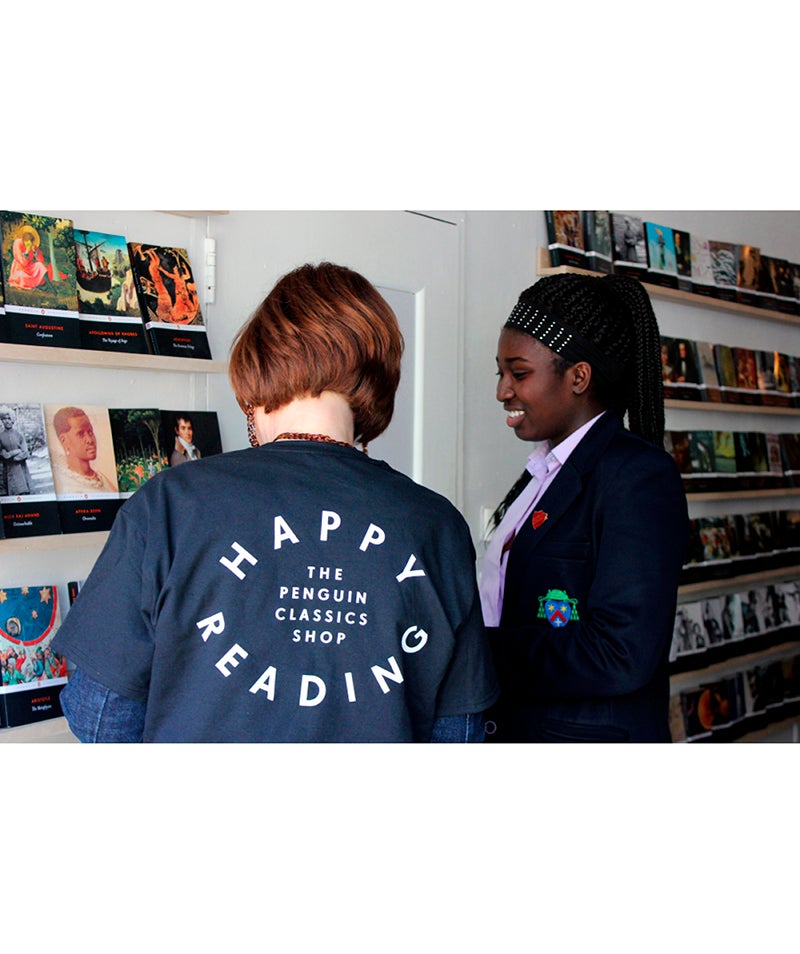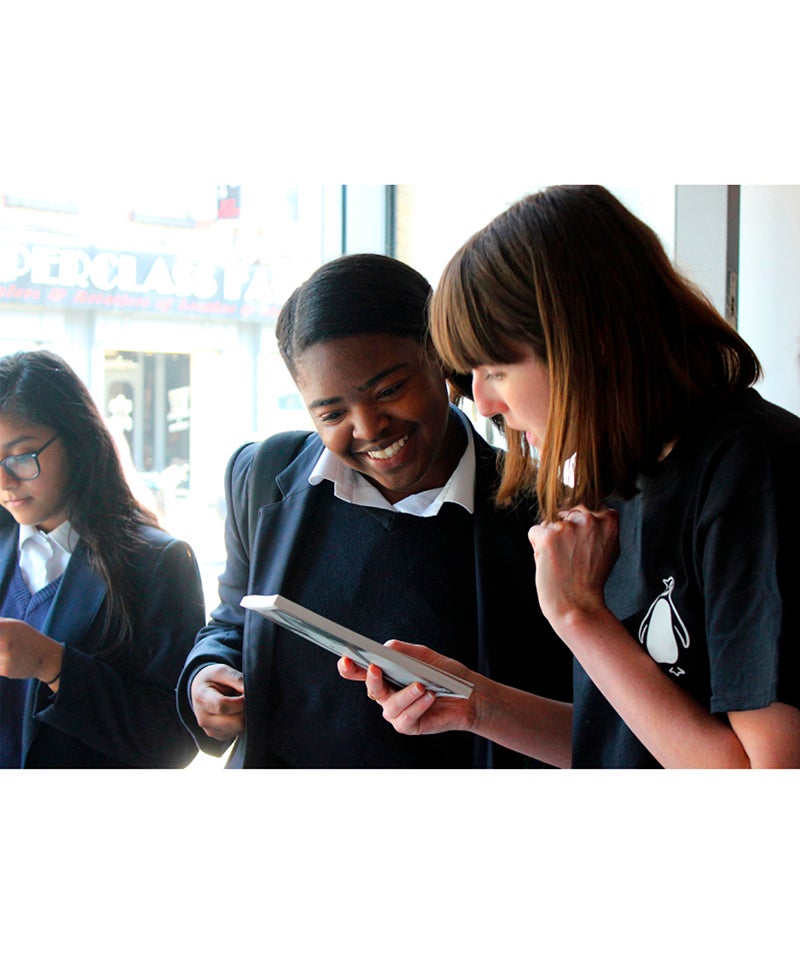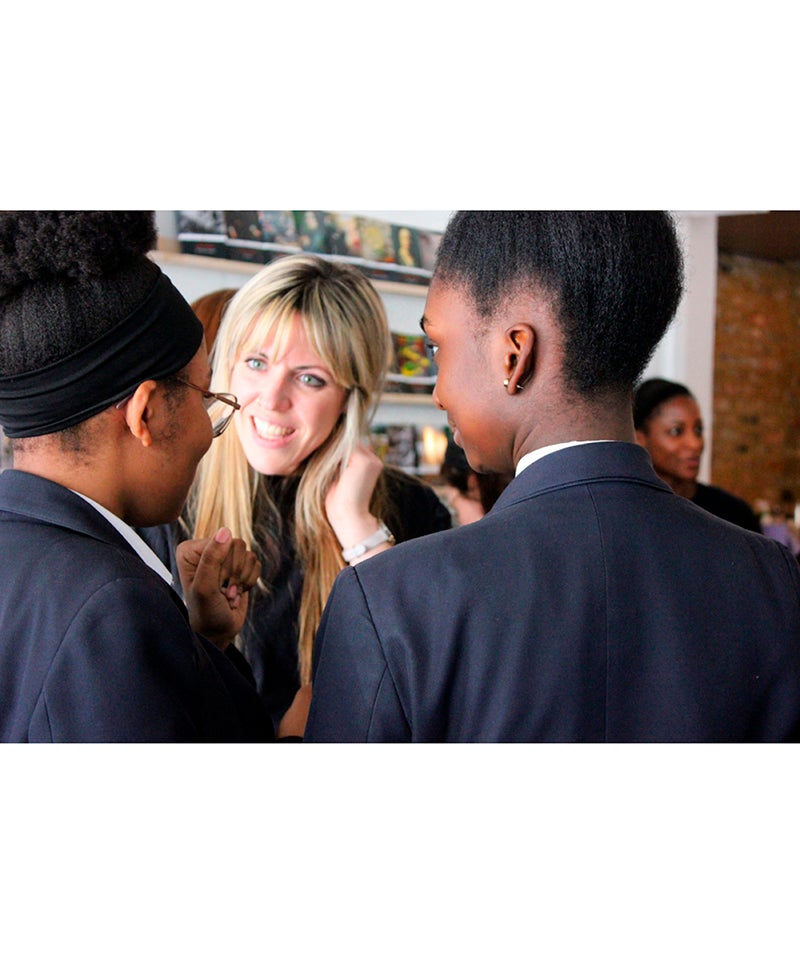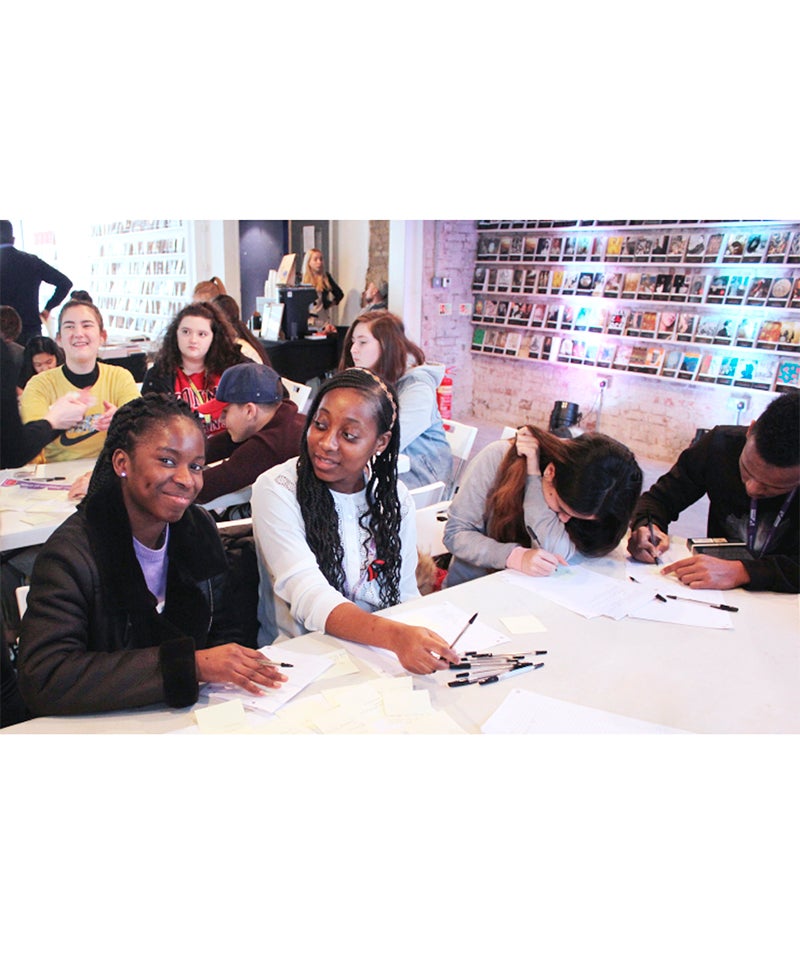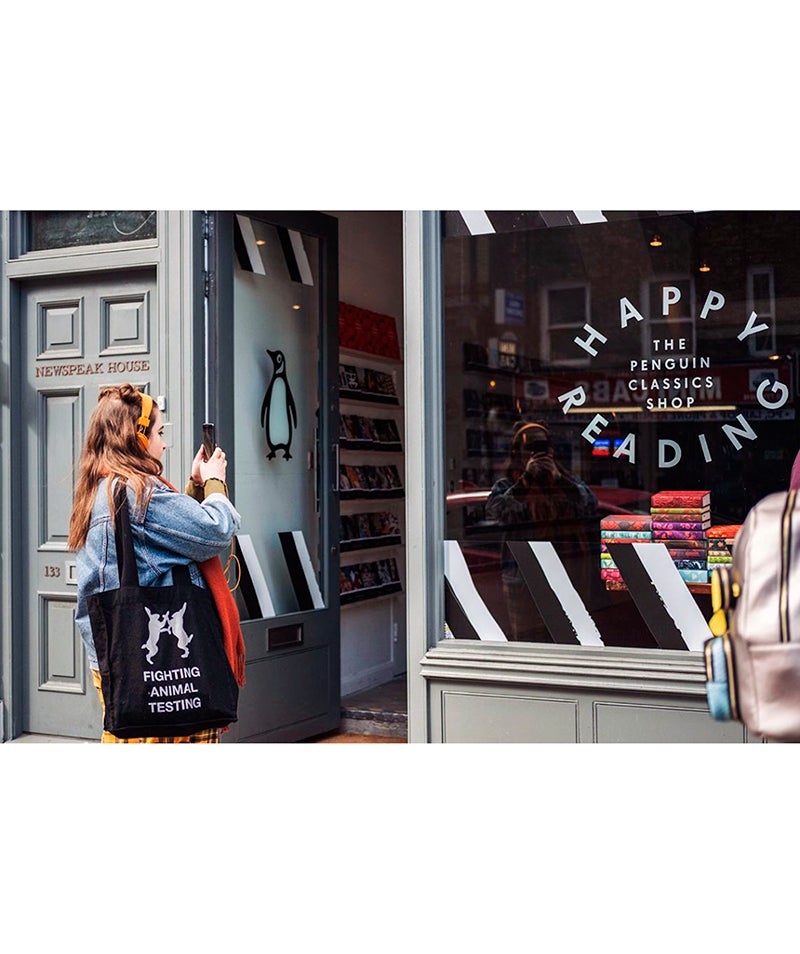 ---
#HappyReading Pop-Up Shop
In March 2019, Penguin Classics launched its #HappyReading pop-up shop in Shoreditch in East London, as part of a campaign to celebrate the joy of reading and the special books that impact our lives. We partnered with the National Literacy Trust to run two workshops as part of the pop-up's weeklong program of events. The workshops gave students an opportunity to discuss reading for pleasure, meet with working role models from Penguin, and develop valuable skills. Over two days, 50 students participated in the workshops, which we helped facilitate with volunteers from across our various divisions and departments. To learn more about the pop-up, click here and here.
---
Support for Blind and Print-Disabled Readers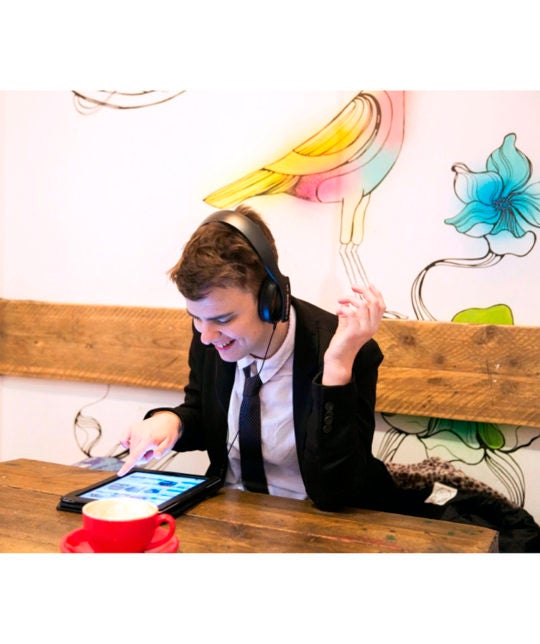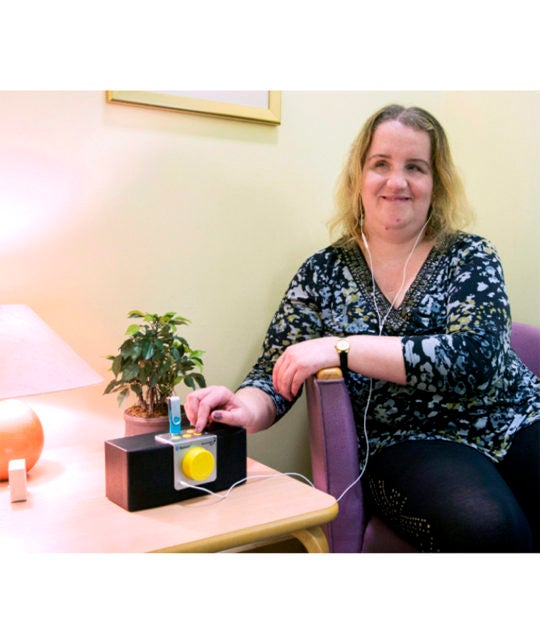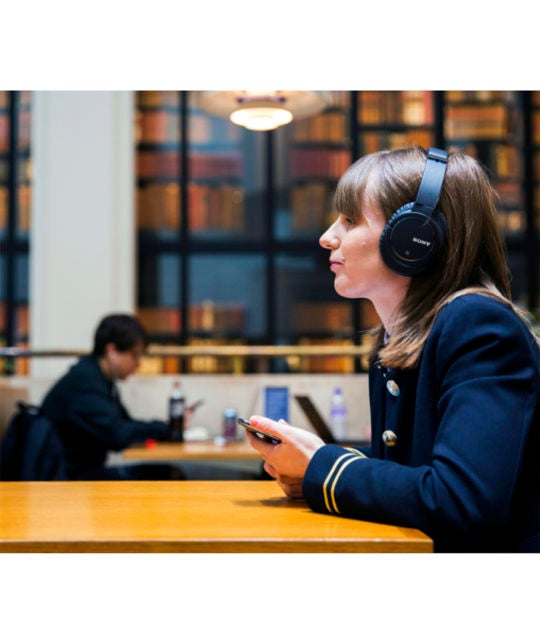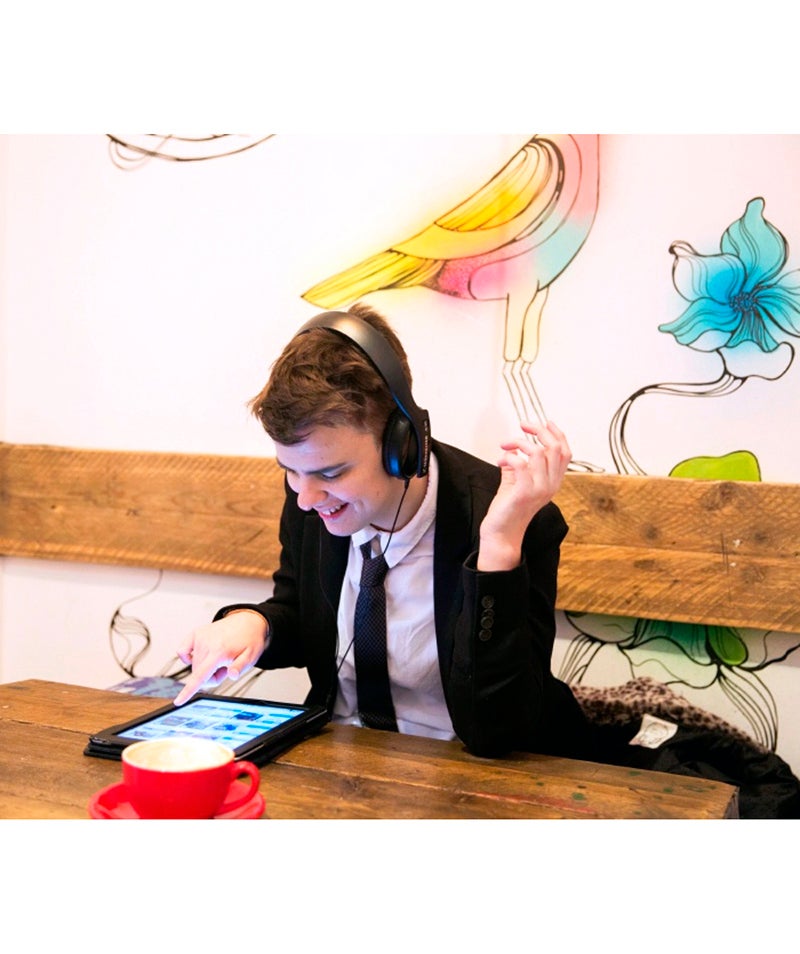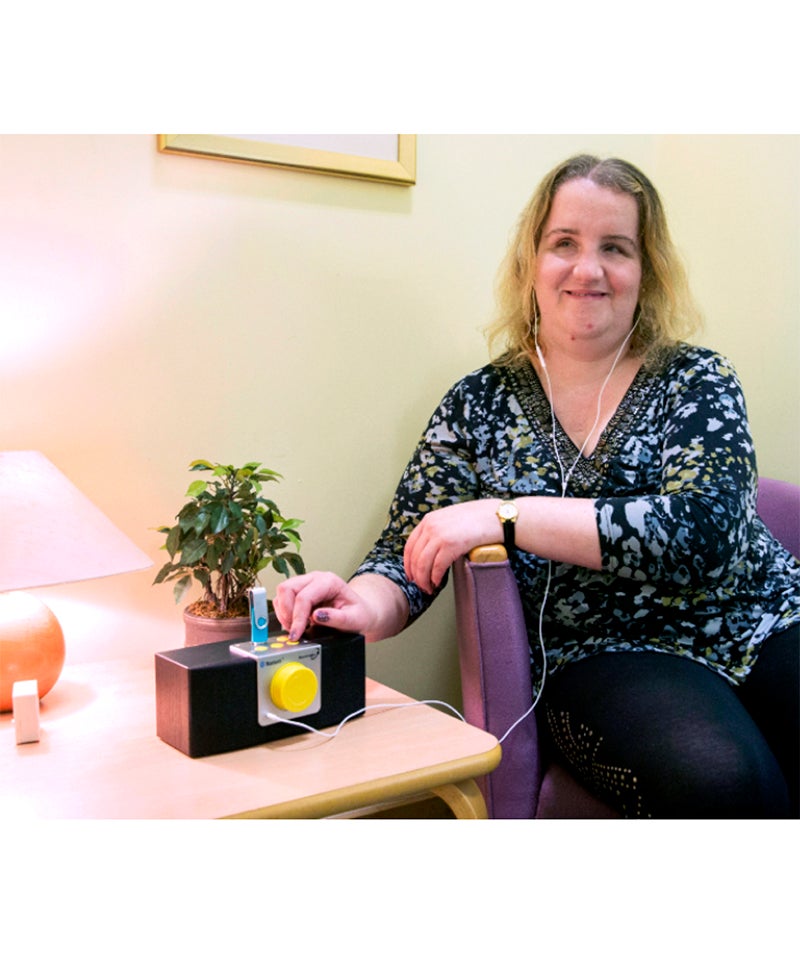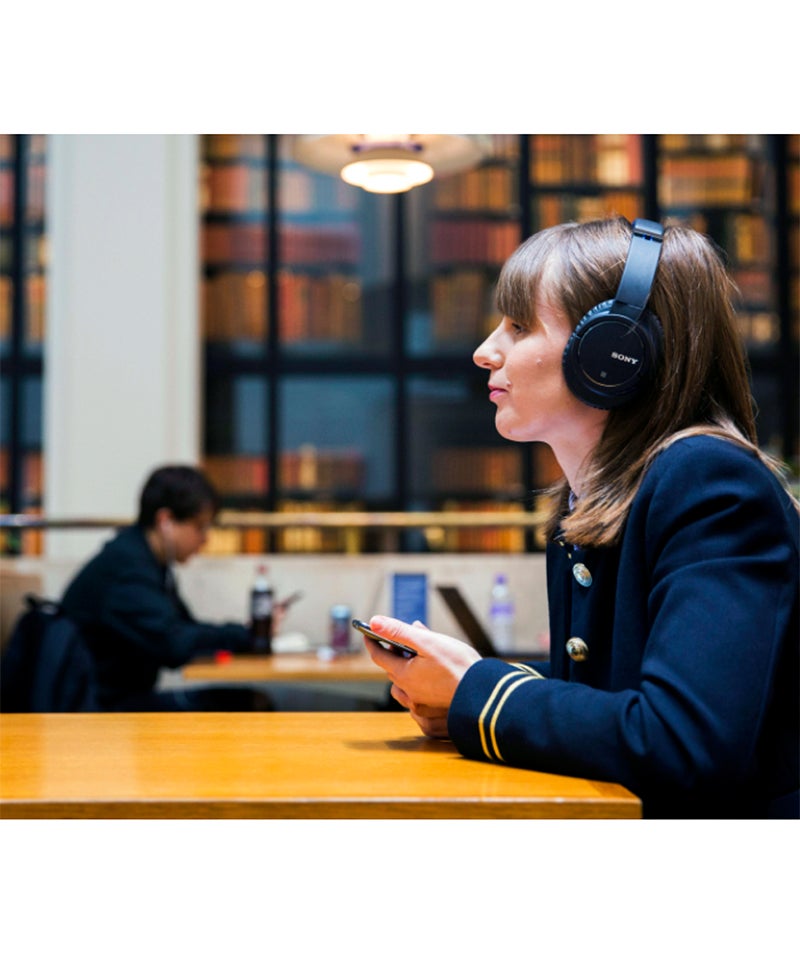 ---
Support for Blind and Print-Disabled Readers
We partnered with the Royal National Institute of Blind People (RNIB), signing up to support two of the charity's programs, RNIB Bookshare, which provides free access to books for print-disabled learners, and Talking Books, which provides specially adapted audio versions of books. This partnership allows the RNIB free access to tens of thousands of Penguin Random House titles and all of its audiobooks, and is part of our efforts to make our books more inclusive and accessible. We have also given free access for all of our books to be reproduced by RNIB in large-print and braille formats, as well as ensured that all newly published eBooks meet high standards of accessibility. To learn more, click here.
---
Sponsorship of the Spare Room Project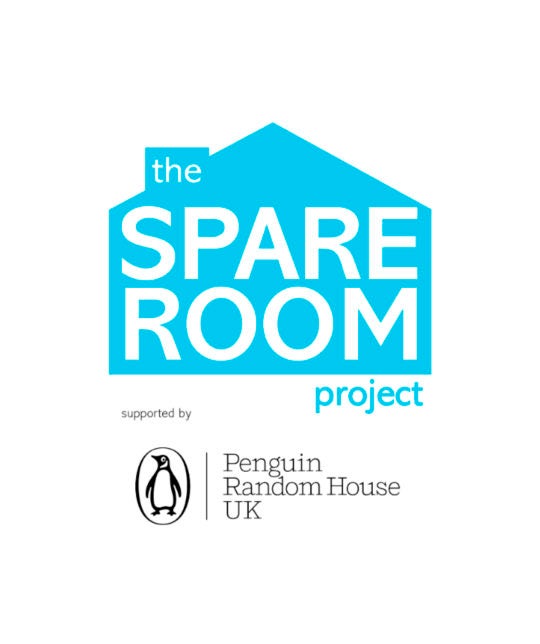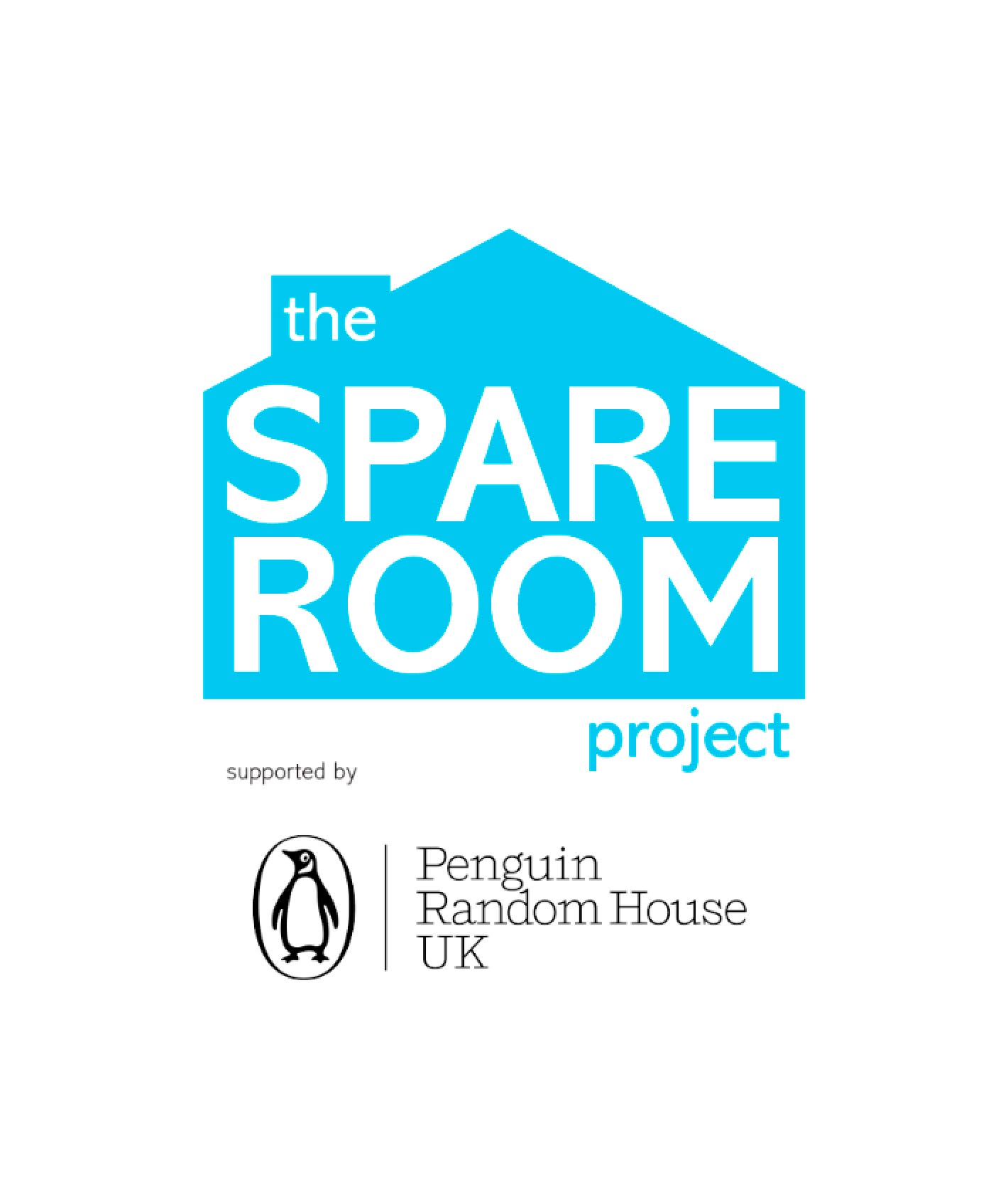 ---
Sponsorship of the Spare Room Project
The Spare Room Project aims to address the lack of regional diversity in the industry by providing housing to interns and people working who come from outside London. In 2018 we started sponsoring the project, which matches interns with hosts working in publishing who can offer a spare room or a bed for free for one week. A practical way to help open doors to a more diverse range of people, the Spare Room Project looks for hosts from across the publishing industry, from those in Editorial and Sales to agents and authors. To learn more about the Spare Room Project, click here. To learn more our sponsorship, click here.
---
Pop-Up Bookshop to Celebrate Women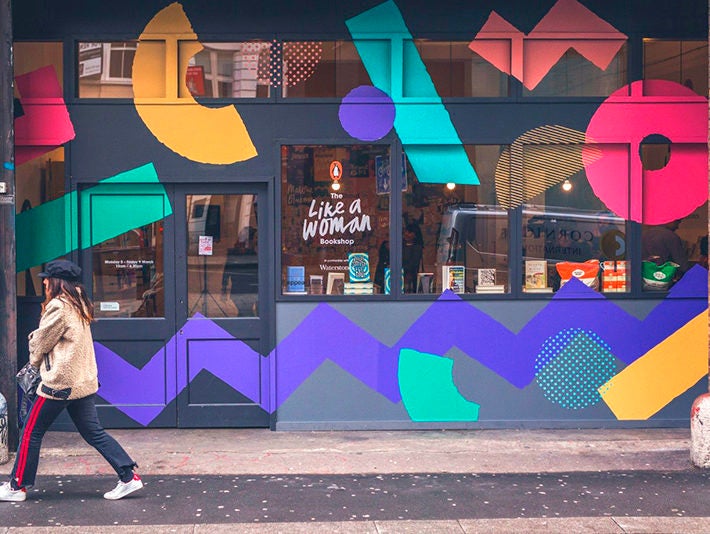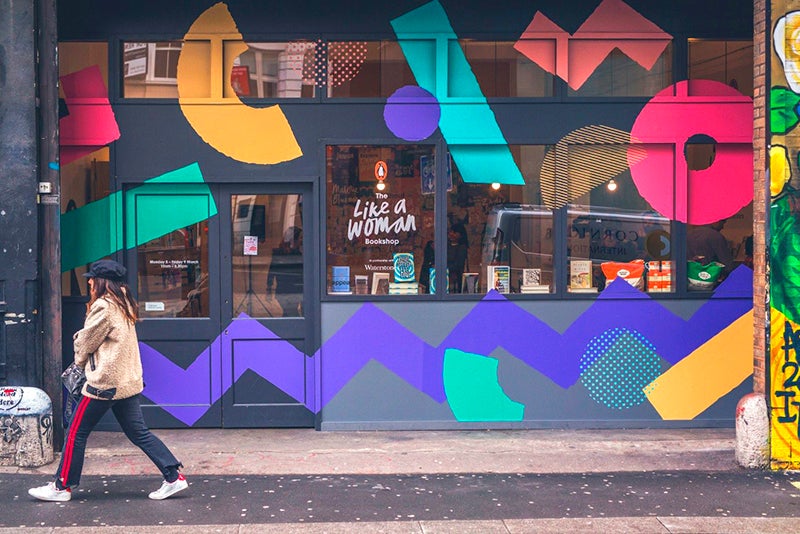 ---
Pop-Up Bookshop to Celebrate Women
In 2018, we celebrated International Women's Day and the 100th anniversary of women's suffrage in the U.K. with a pop-up bookshop, the Like a Woman Bookshop, that exclusively sold books written by women authors. We wanted to celebrate the persistence of women who have fought for change #LikeAWoman. The bookshop featured inspiring and iconic writers such as Margaret Atwood, Iris Murdoch, Zadie Smith, and Malala Yousafzai. Shoppers also had the chance to purchase books to be donated to Solace Women's Aid, a charity that provides practical and emotional support to survivors of domestic violence. To learn more, click here and here.
---
Nurturing Writers From Underrepresented Backgrounds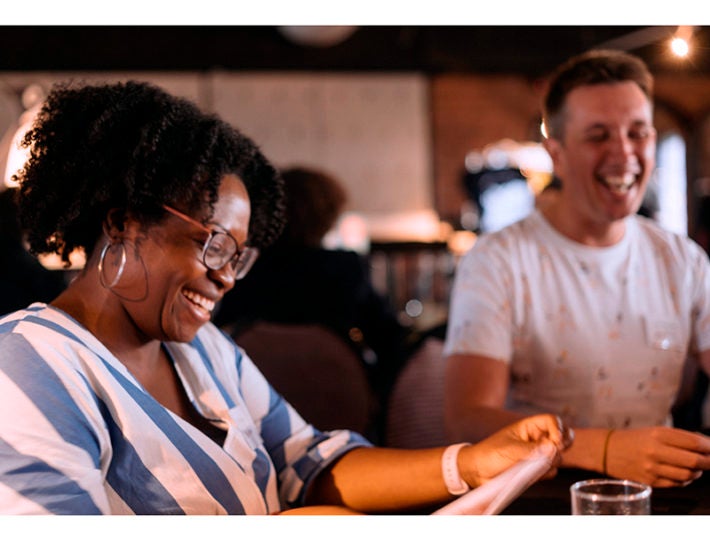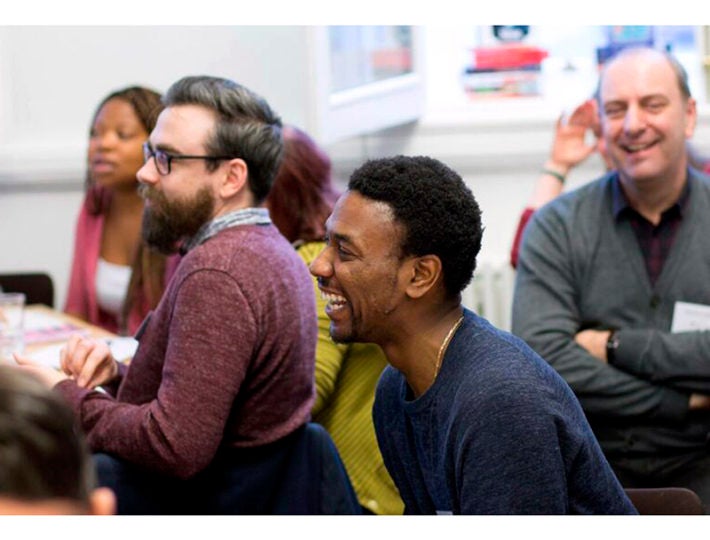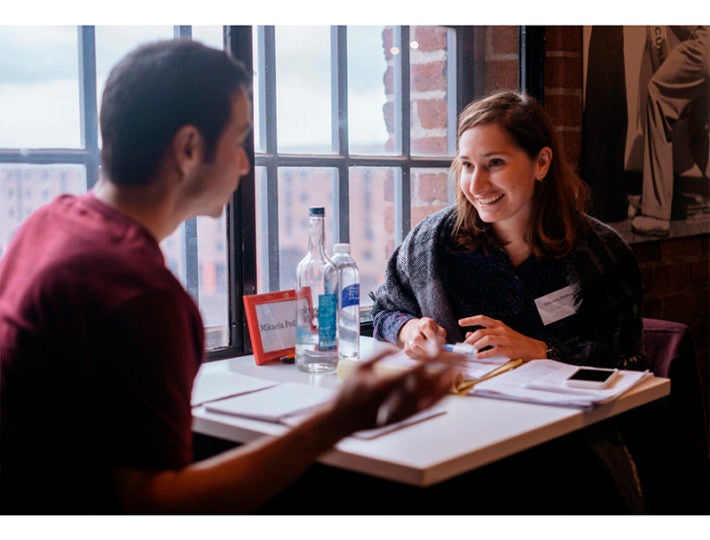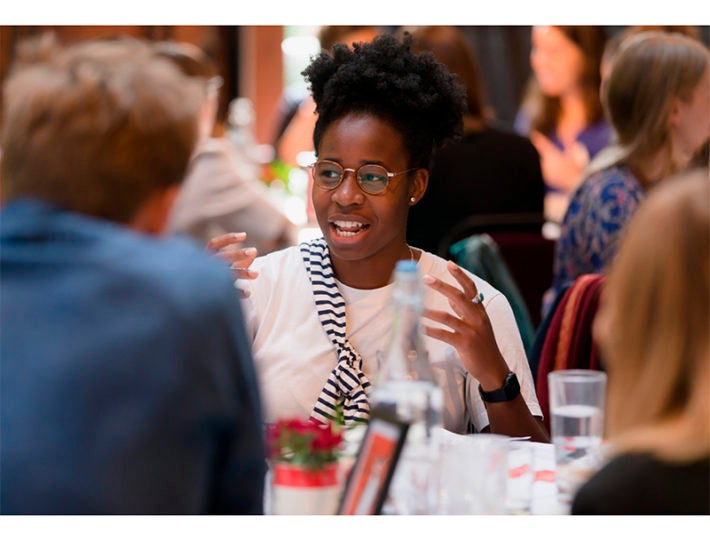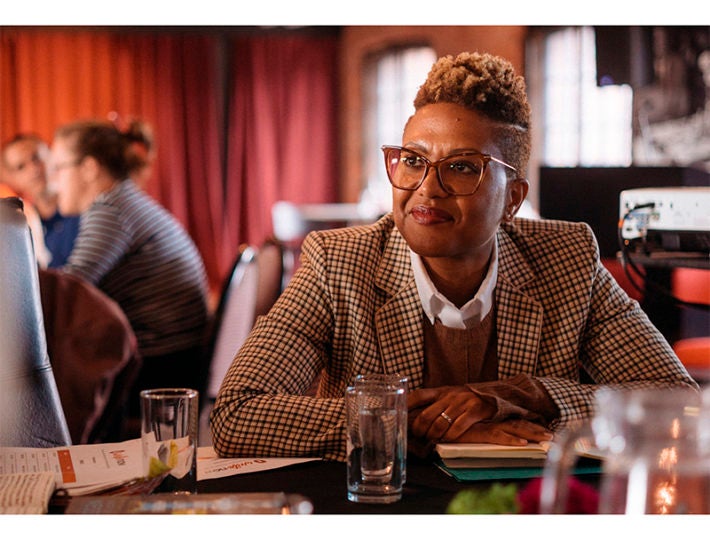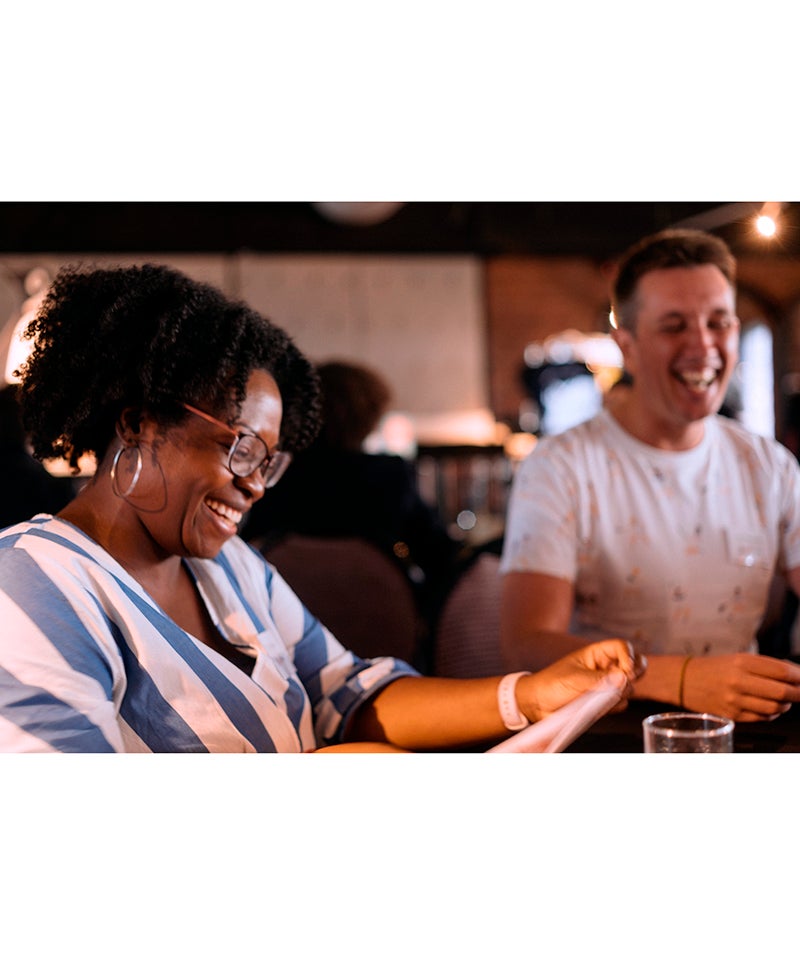 WriteNow participants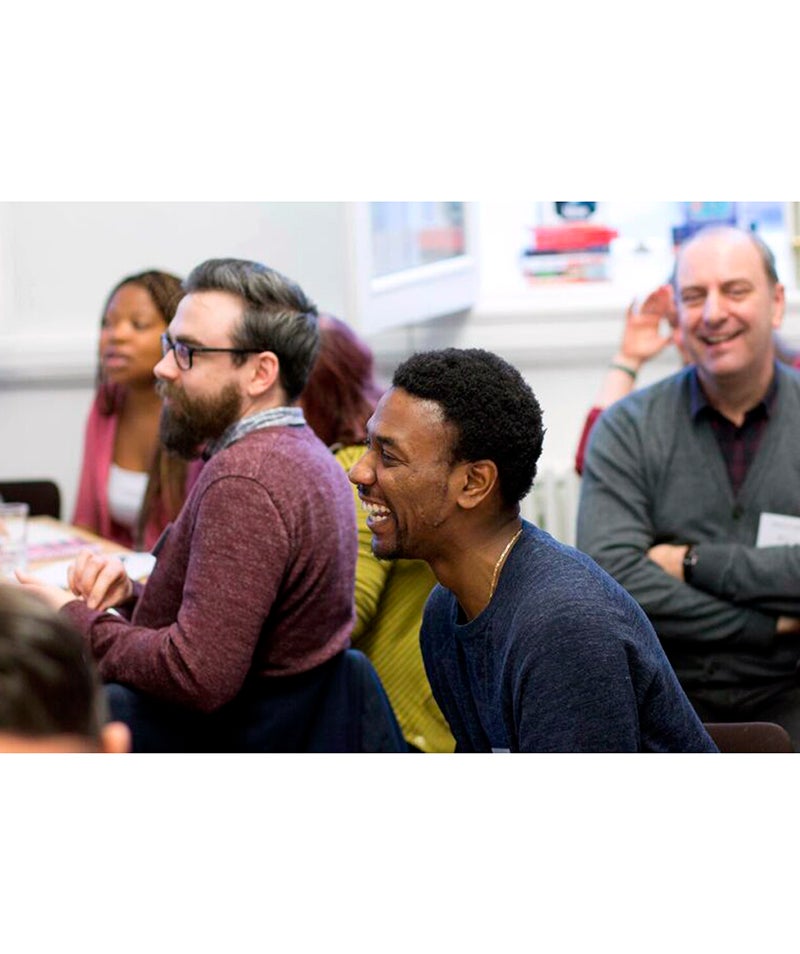 WriteNow participants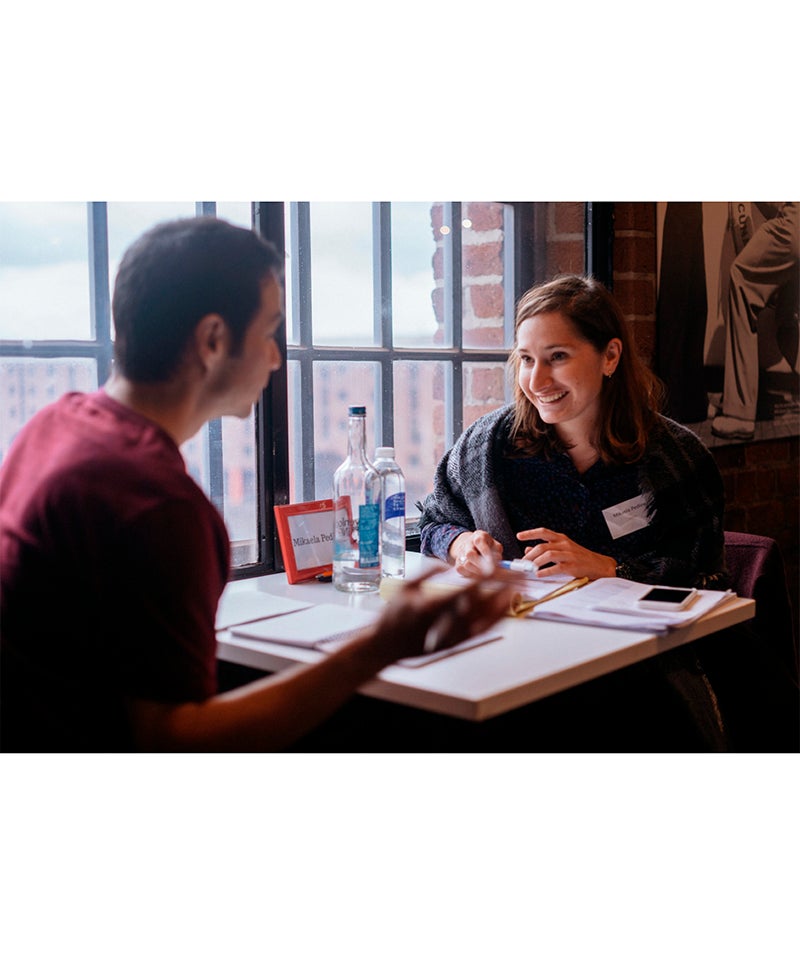 WriteNow participants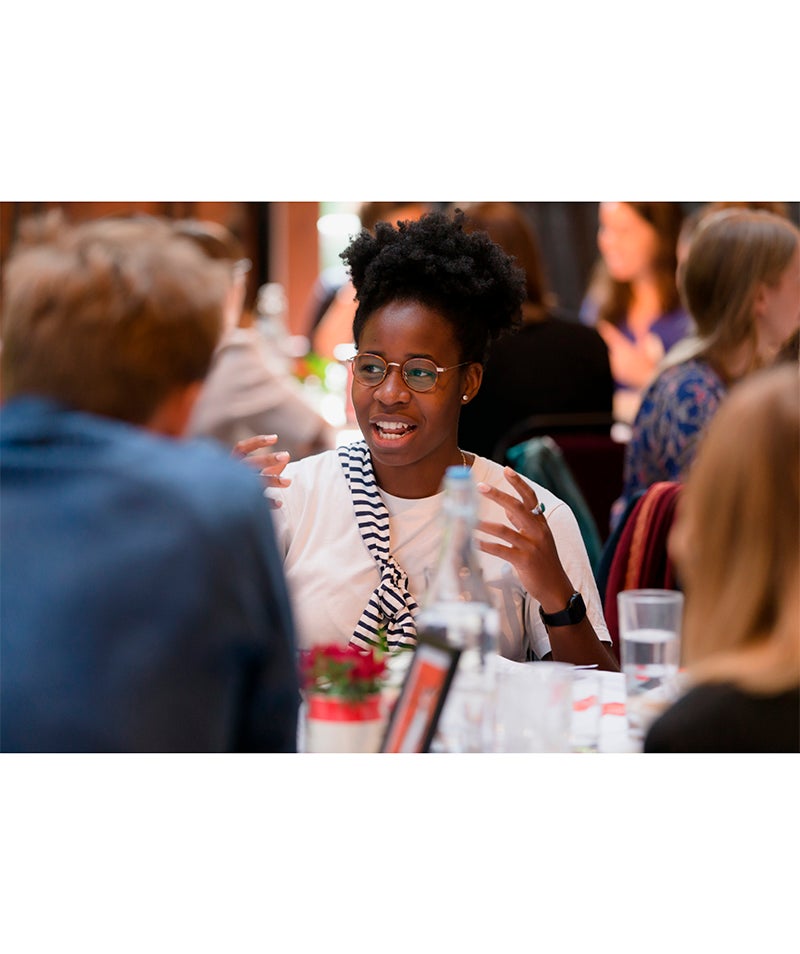 WriteNow participants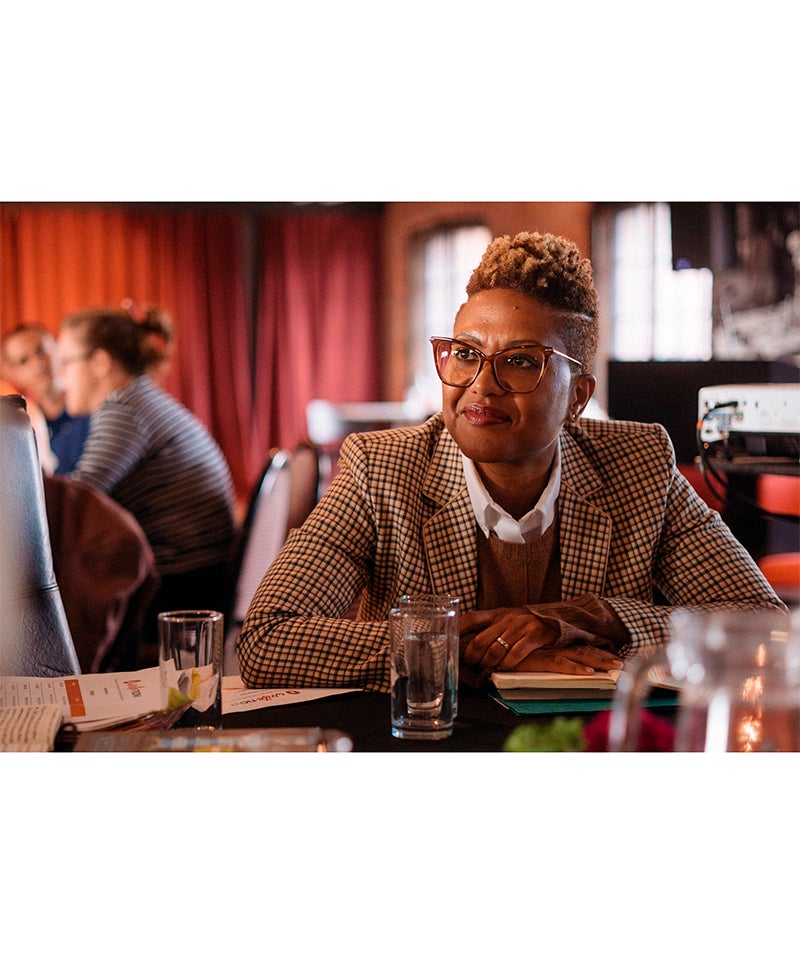 WriteNow participants
---
Nurturing Writers From Underrepresented Backgrounds
We launched our WriteNow program in 2016, and we're proud to say that, to date, 450 writers have attended 9 regional events, 33 writers have joined our yearlong mentorship program, and 12 books have, thus far, been acquired through the program. Through WriteNow, we host free workshops offering information about how to get published to unpublished writers based in the U.K. and Ireland who identify as coming from an underrepresented background or community. Participants are able to hear from published authors and literary agents and receive personalized feedback on their work from an editor. The most promising writers are accepted into our yearlong mentoring program, where they are paired with one of our editors to help develop their manuscript with the ultimate aim of publishing their work. To learn more, click
here
.
---
Explore Commitments by Region