10 stories tagged 'SOUTH AFRICA'
---
Books for Santa Shoeboxes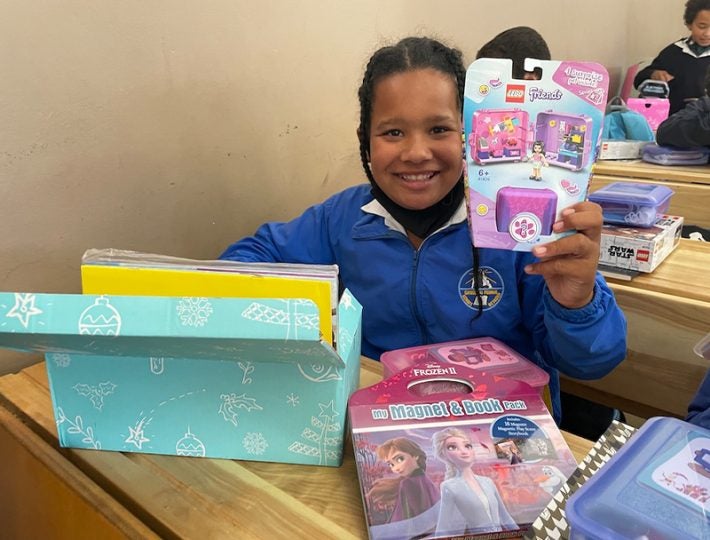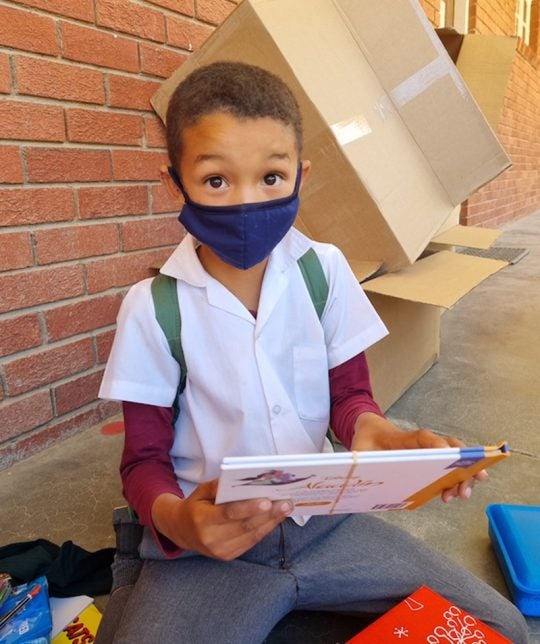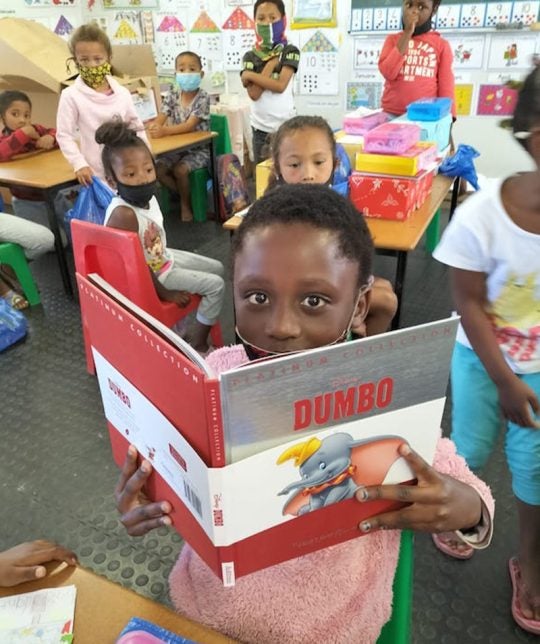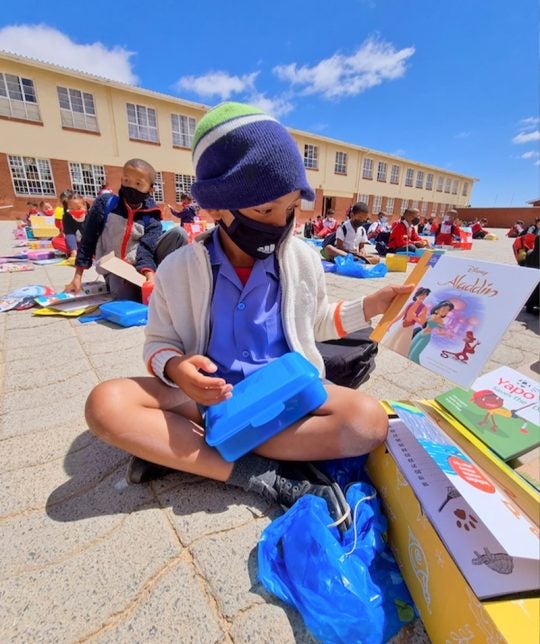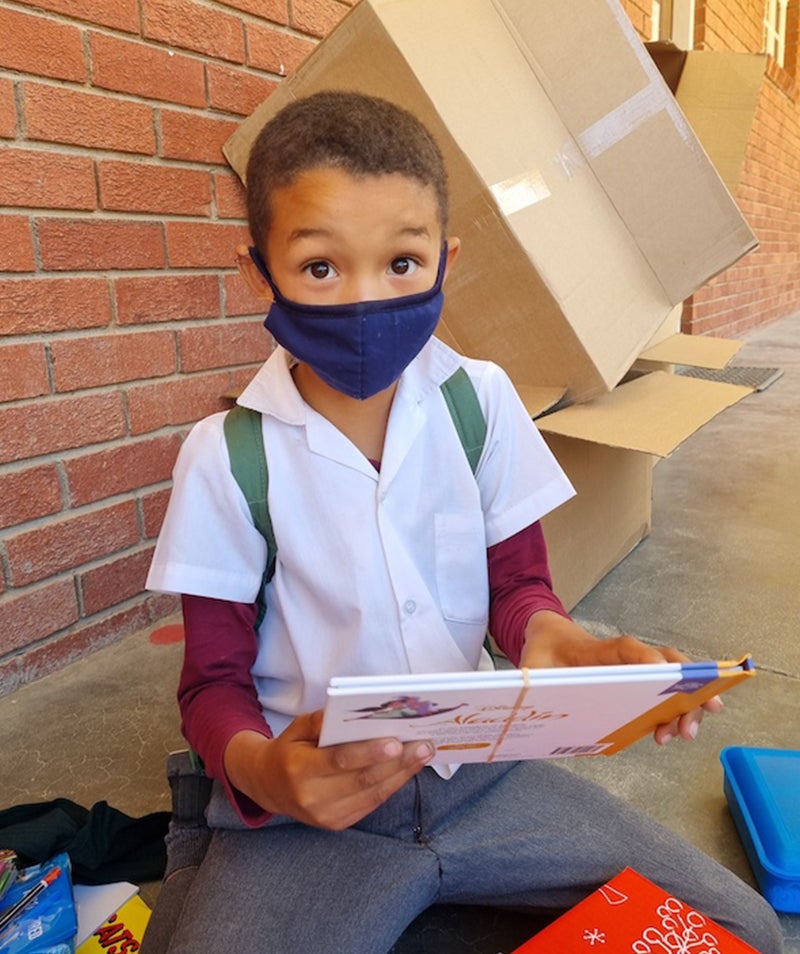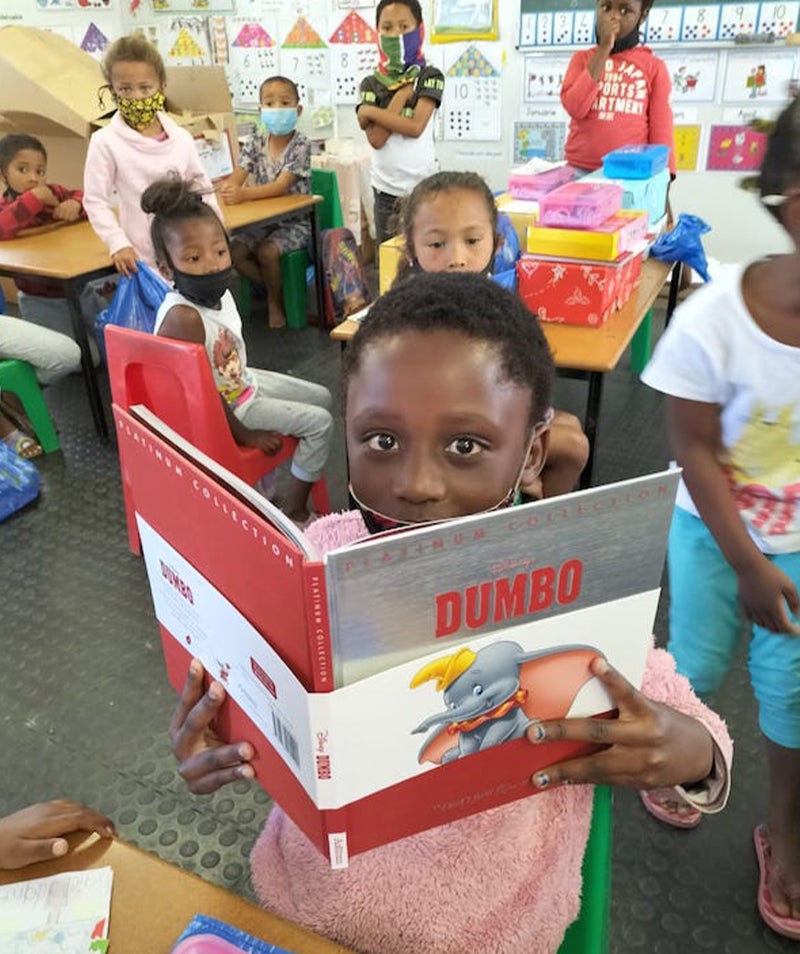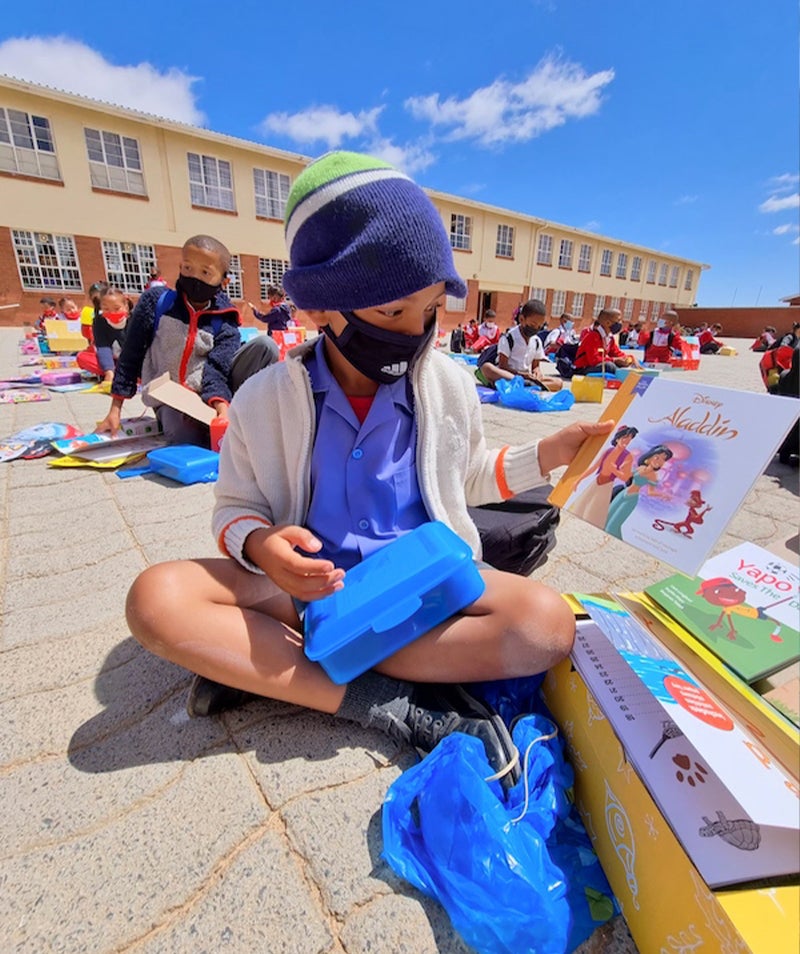 ---
Books for Santa Shoeboxes
In December 2021, we donated 5,200 books to kids in need in South Africa through the campaign #beyondthemillion from the organization Exclusive Books. For the campaign's holiday Santa Shoebox initiative, each child received a personalized shoebox with embroidered face masks, clothing, monogrammed lunch boxes and water bottles, books, and a personal letter from their donors. 
All In
REAFFIRMING OUR COMMITMENT
---
Voicing our continued support of the Paris Agreement, we signed the "
All In
" climate statement calling for America's national mobilization on climate action and clean, equitable recovery.
---
Our Approach to Diversity, Equity & Inclusion
---
Our Approach to Diversity, Equity & Inclusion
As Penguin Random House, we hold a collective belief in ensuring that diverse voices are elevated and heard. And we can and must do better. We must give a platform to an even broader range of voices, especially more authors and illustrators of color. Establishing more inclusive business practices—including reflecting the diversity of our world in our staff—is a necessity for us to help build an inclusive society. For us, more diverse publishing is not just a moral imperative.
We hear, and support, the demands for change from our colleagues, authors, partners, and readers, and the wider community. These four pillars are guiding our global approach to diversity and inclusion in our business around the world.
Leadership Investment in Diversity, Equity & Inclusion. Effective leadership is at the core of systemic change and we are committed to investing in that change through unconscious bias, antiracism, and inclusivity training. We acknowledge that leaders need to take more proactive ownership of our efforts in order to relieve the burden on employees from marginalized groups and junior employees.
Diversity & Representation. While we have a globally diverse workforce, we are committed to making our employee population even more representative of our society. We will increase the number of books we publish—and promote, market, and sell—by people of color.
Career Growth. We believe that diversity, equity and inclusion are crucial to the development of all employees. Our Human Resources teams have created tools to help employees have more purposeful conversations with their managers about career advancement. We are actively making advancements to increase the clarity and consistency regarding opportunities for career and compensation development in order to ensure that employees are prepared, supported, and well situated in how to advocate for their career path.
Psychological Safety and Belonging. We understand that it is important to assure that employees are able to authentically express all aspects of their identities in the workplace, and that managers play a key role in this process. We seek to create a more psychologically safe, inclusive environment that allows employees to bring their full selves to work and voice their ideas and opinions freely and without fear.
These four pillars are the guiding principles by which Penguin Random House will foster a more diverse, equitable and inclusive company culture. Like our publishing, we locally implement our global diversity and inclusion position. On this page, you will find a selection of the programs and initiatives that are underway in support of these overarching pillars.
---
Penguin Random House will be Climate Neutral by 2030.
WE ARE STILL IN
WITH THE PARIS AGREEMENT
---
In 2019, Penguin Random House reconfirmed its 2017 support of the Paris Agreement on climate change.
96% Worldwide
USE OF SUSTAINABLE PAPER
---
As pf 2021, more than 96% of all paper sourced by Penguin Random House worldwide for its books will come from certified mills.
---
Water-Saving Initiatives During a Drought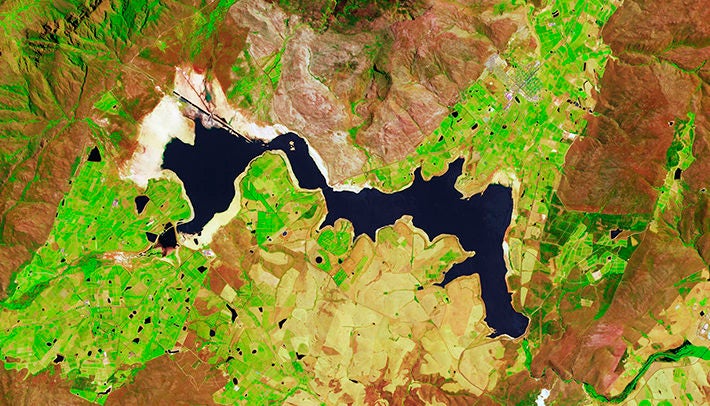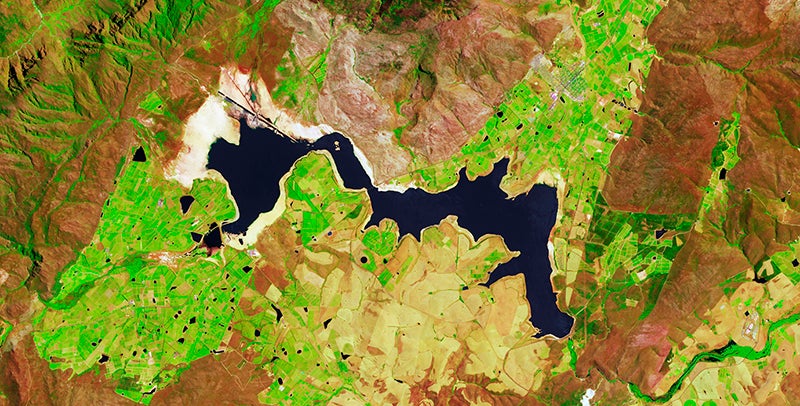 ---
Water-Saving Initiatives During a Drought
During 2018, the Western Cape of South Africa went through a terrible drought, and the City of Cape Town implemented a "Day Zero" information campaign to brief citizens on the water crisis and to encourage and enforce water-saving initiatives. To do our part, we switched off our water-cooler pumps and provided a number of rationed water bottles for office use. We also installed an upright rainwater-harvesting tank capable of holding up to 200 liters, as well as an additional tray on our roof to collect recycled water to be used for bathroom flushing and the plumbing system. This water-saving initiative helped us significantly reduce our water use, and we remain committed to water-wise practices.
---
Employee Book Donations for Our Anniversary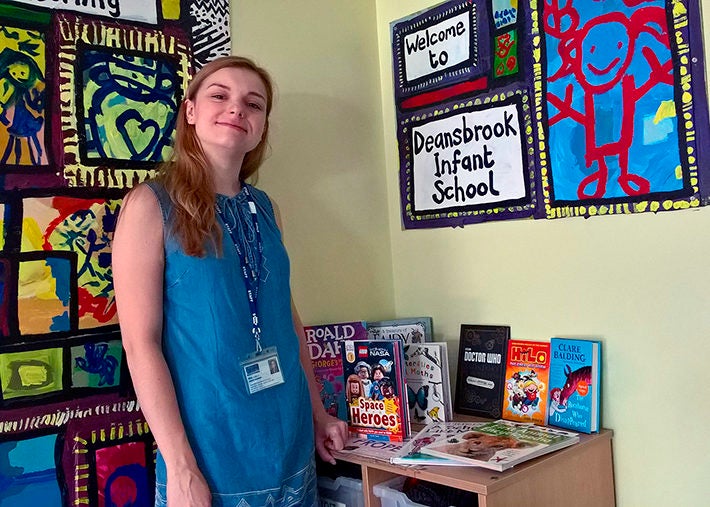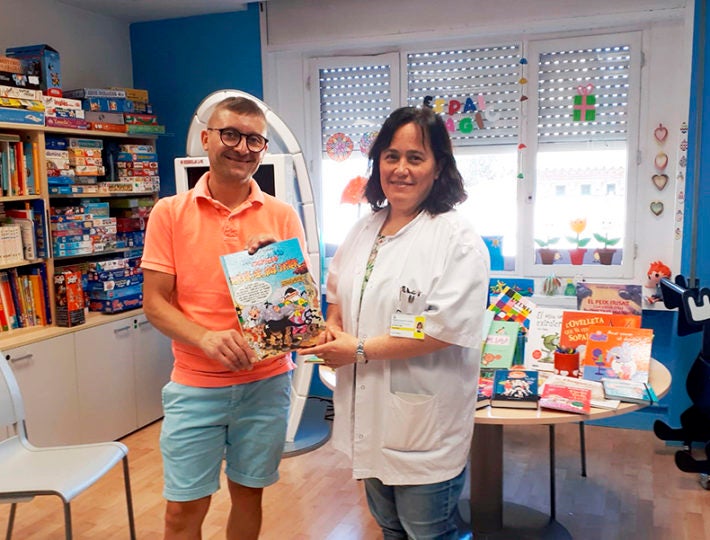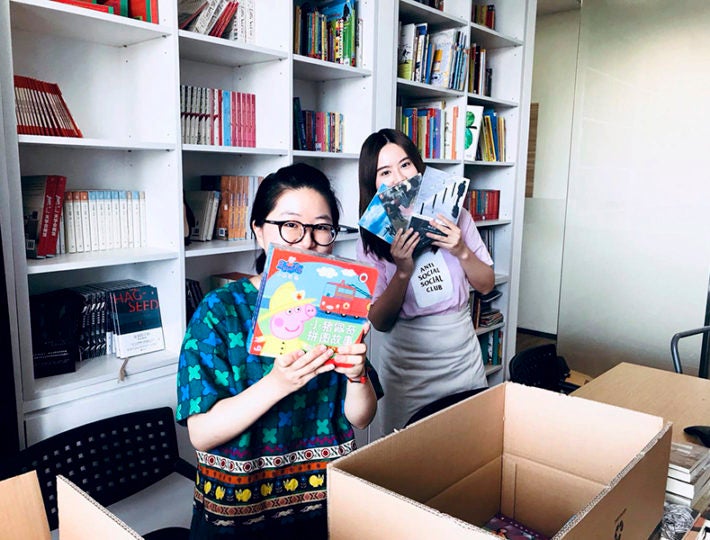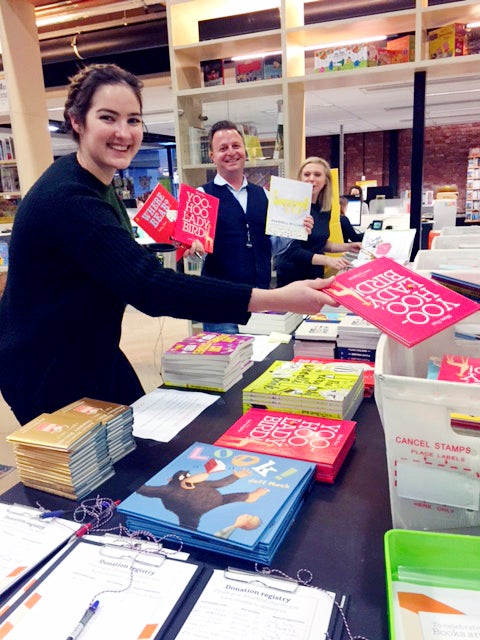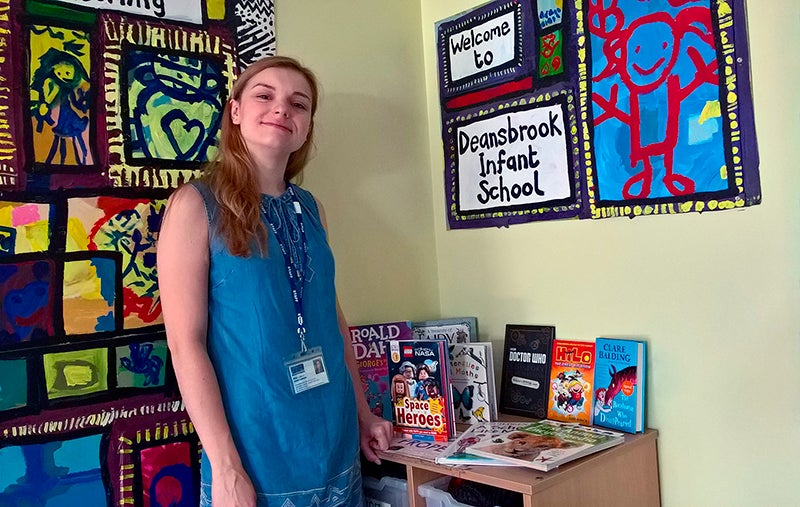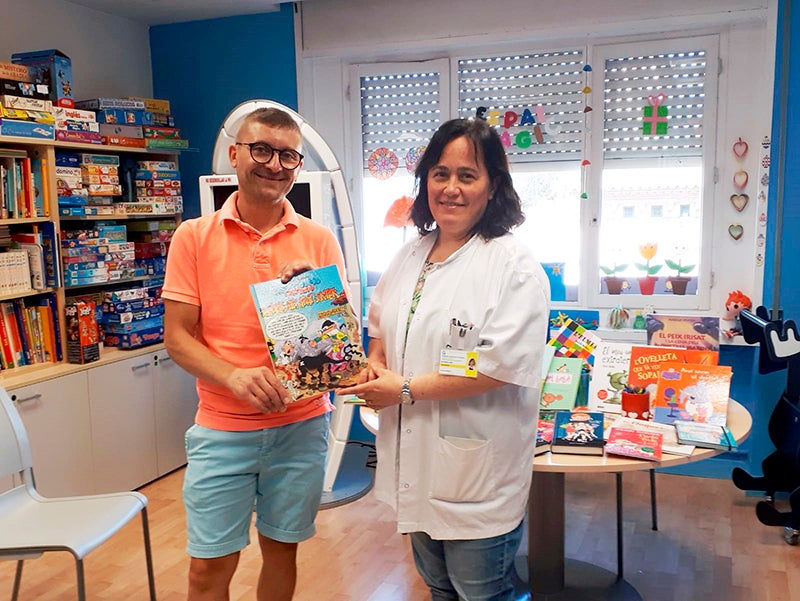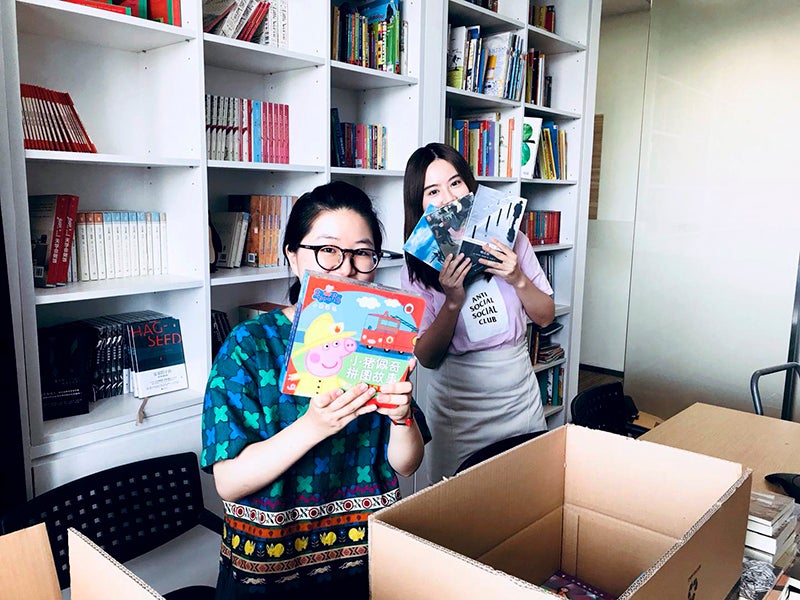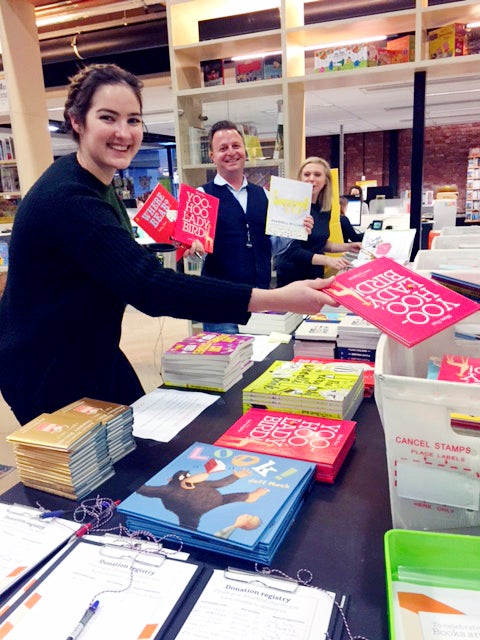 ---
Employee Book Donations for Our Anniversary
Our fifth anniversary as Penguin Random House in July 2018 provided an unprecedented opportunity to unite around the globe to get more books into the hands of more readers. Through a special anniversary global book donation, we offered every Penguin Random House employee worldwide a selection of free books to donate to any philanthropic or nonprofit organization of their choice. Thousands of our employees joined the campaign, and we were able to provide more than 72,000 books to children and adults in need. Recipient organizations included schools, libraries, hospitals, rural development NGOs, and organizations that serve homeless and incarcerated individuals.
---
Celebrating World Book Day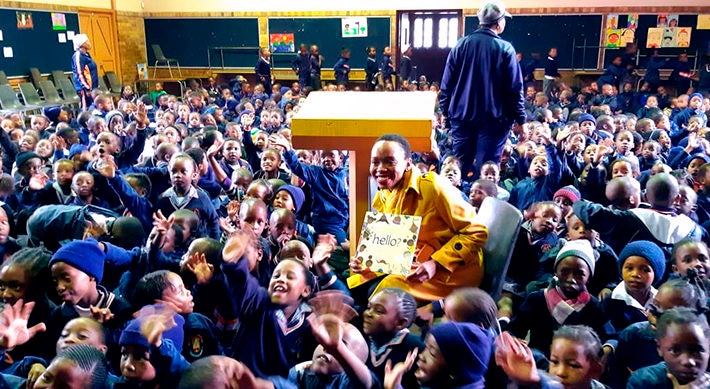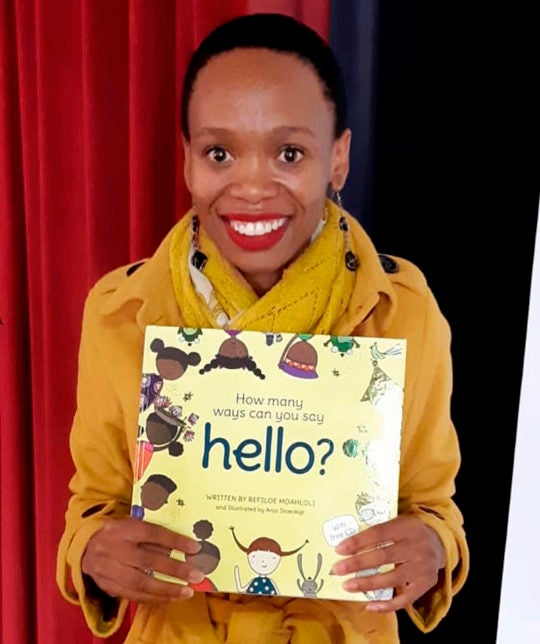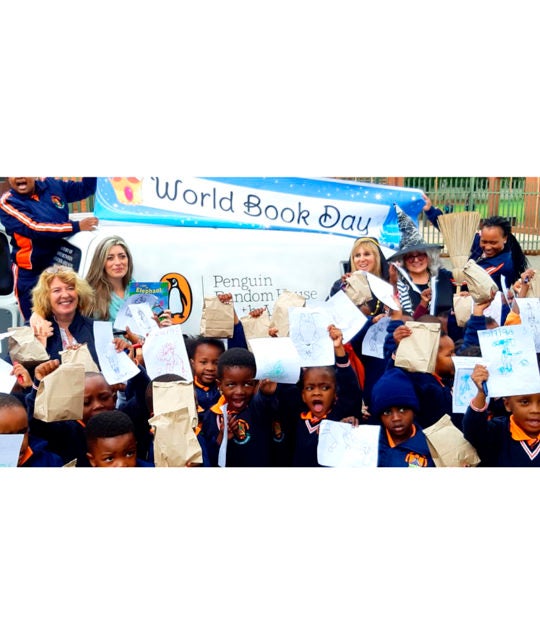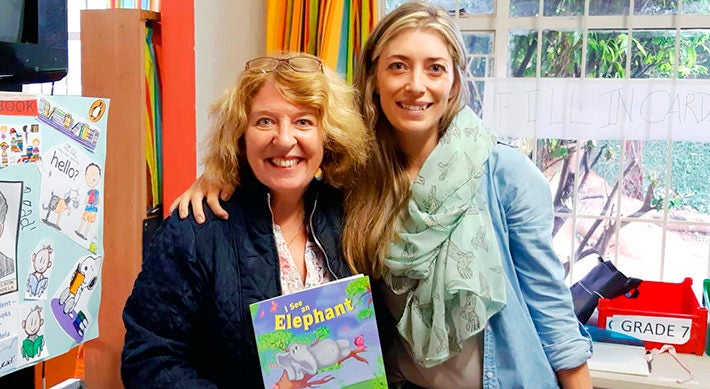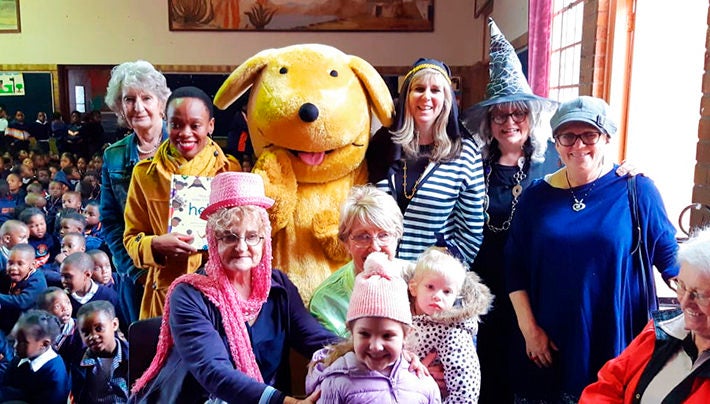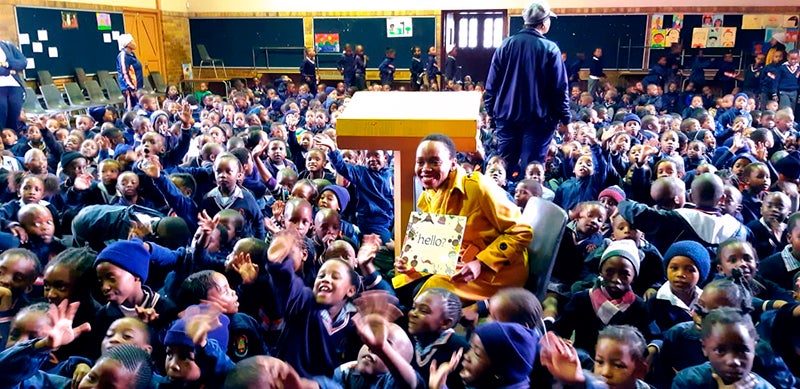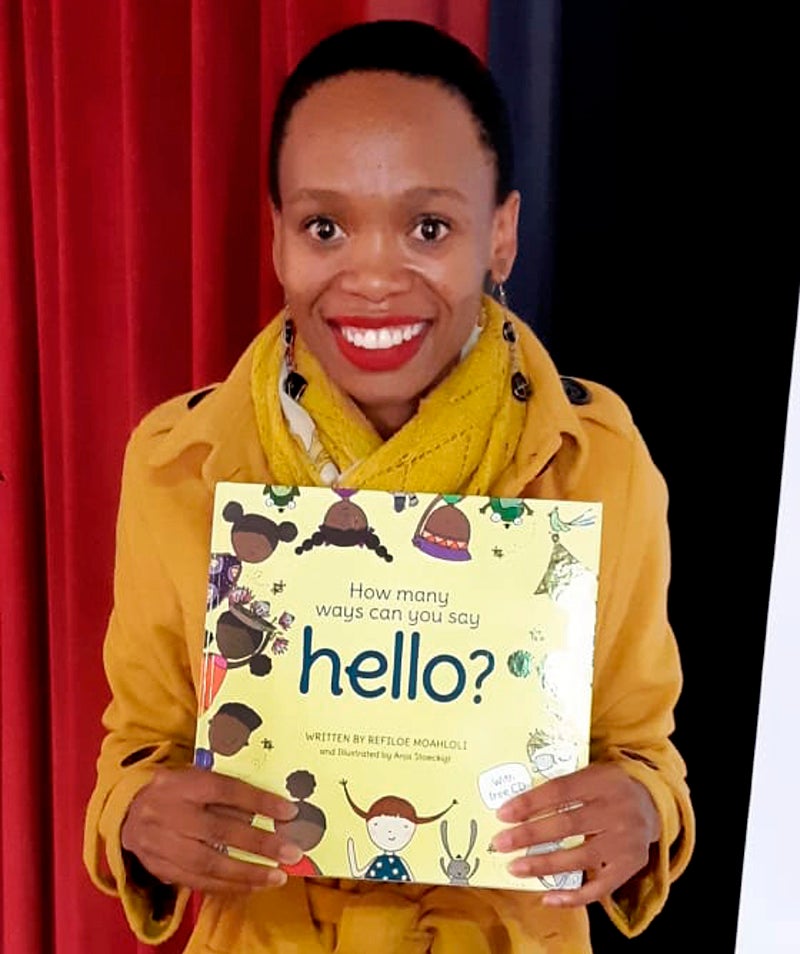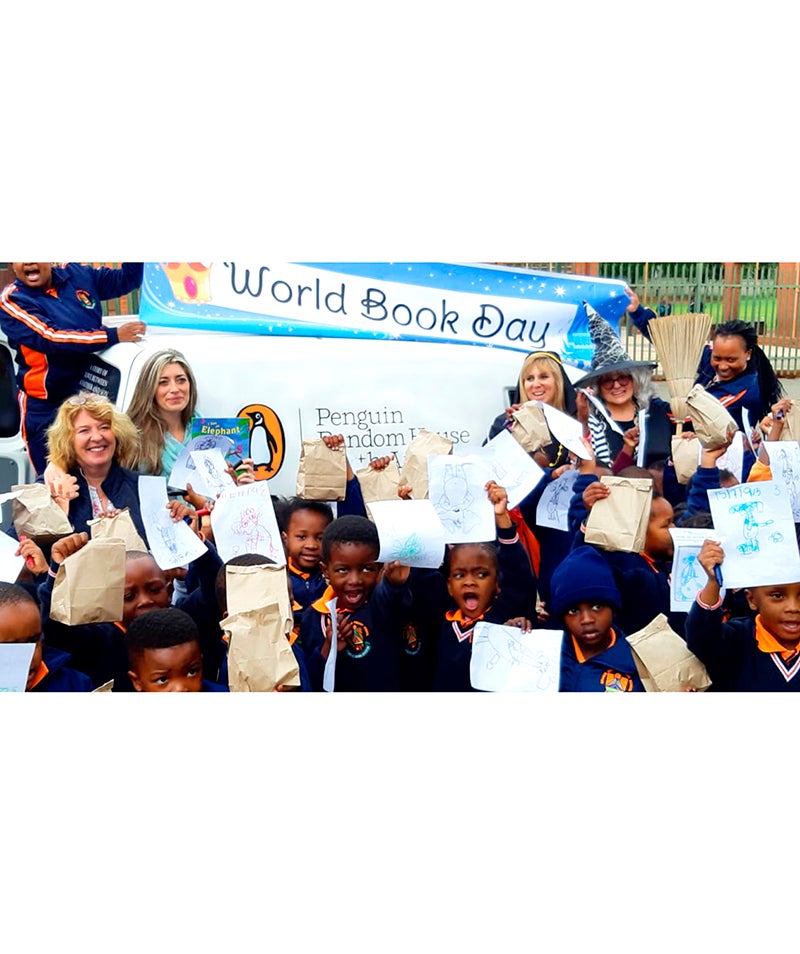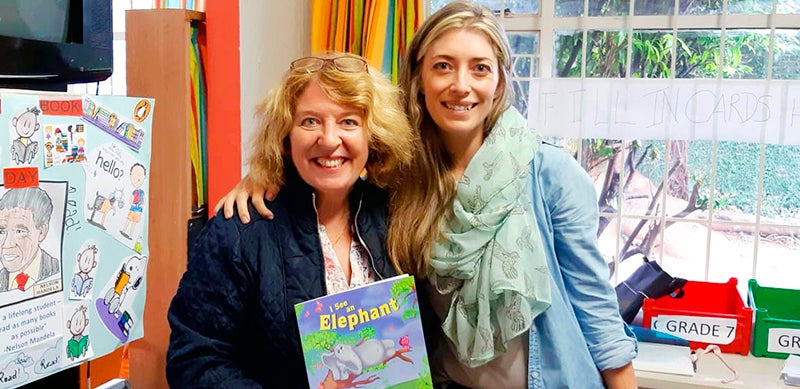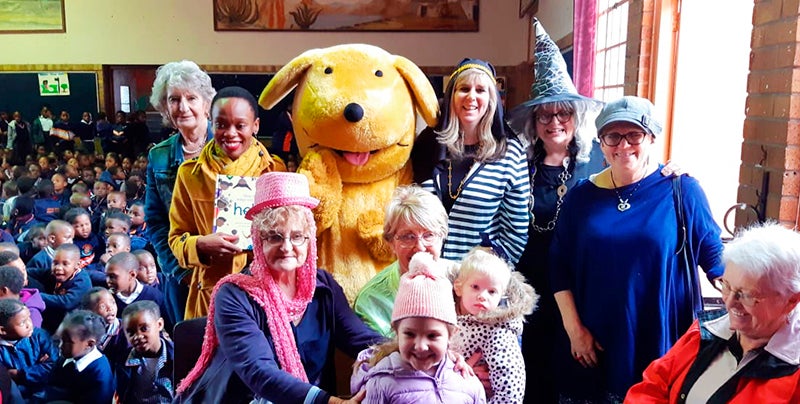 ---
Celebrating World Book Day
In honor of World Book Day, we celebrated with Orange Grove Primary School in Johannesburg as part of our ongoing campaign to assist young readers with access to books. Through discussions with the school's volunteer librarian, we learned that each class typically lines up outside the library during breaks to borrow a book. We donated more than 600 books, as well as treats for everyone, and we committed to installing new bookshelves in their library. World Book Day, of course, wouldn't be complete without authors, and we were joined by author/illustrator combo Elaine Macdonald and Vanessa Mearns (I See an Elephant) as well as author Refiloe Moahloli (How Many Ways Can You Say Hello?), who came to read to the students.
---
Nelson Mandela International Day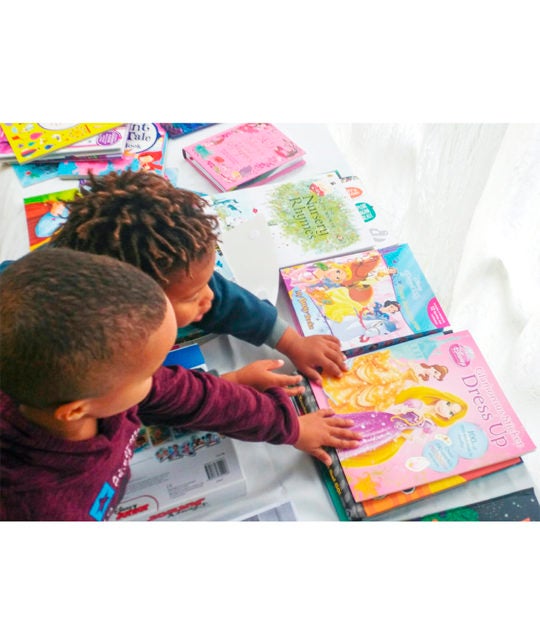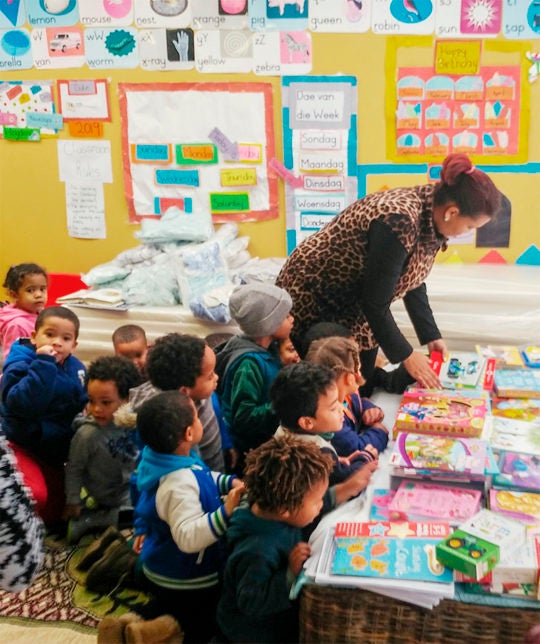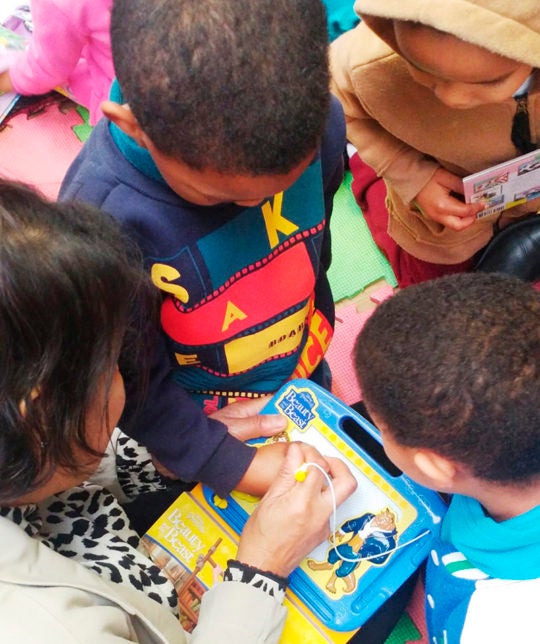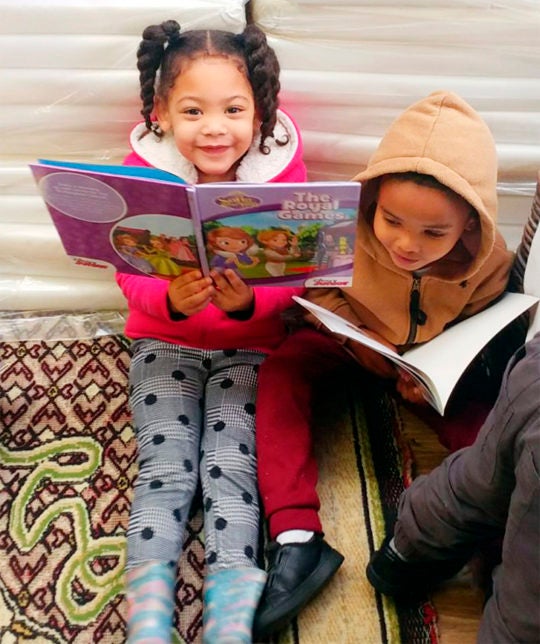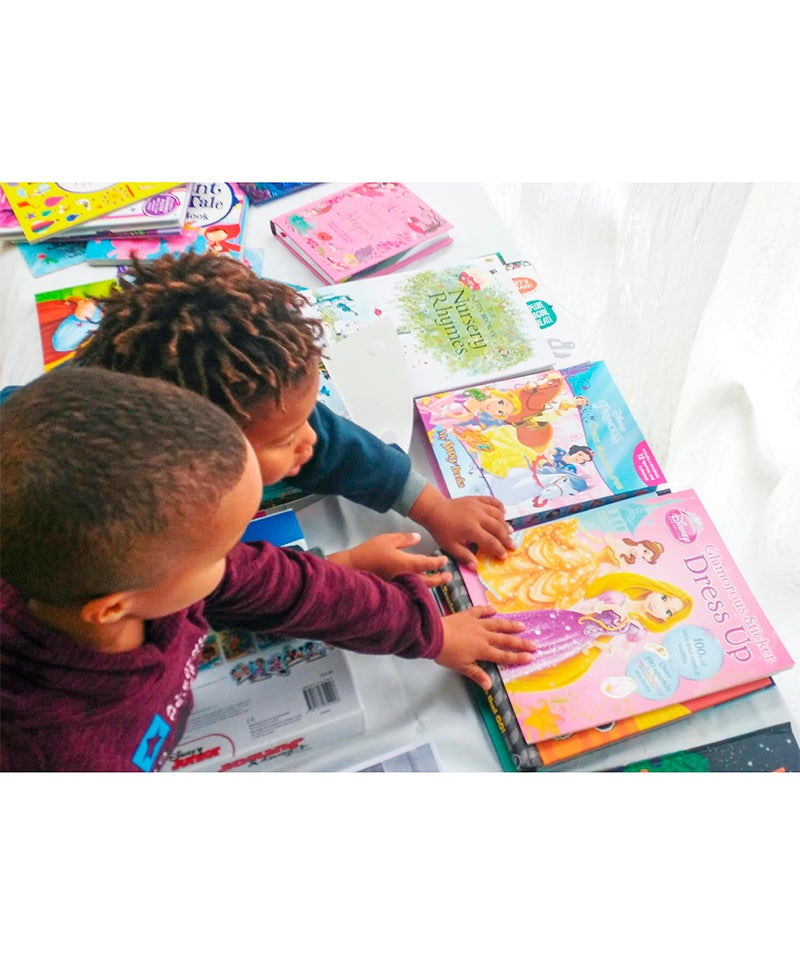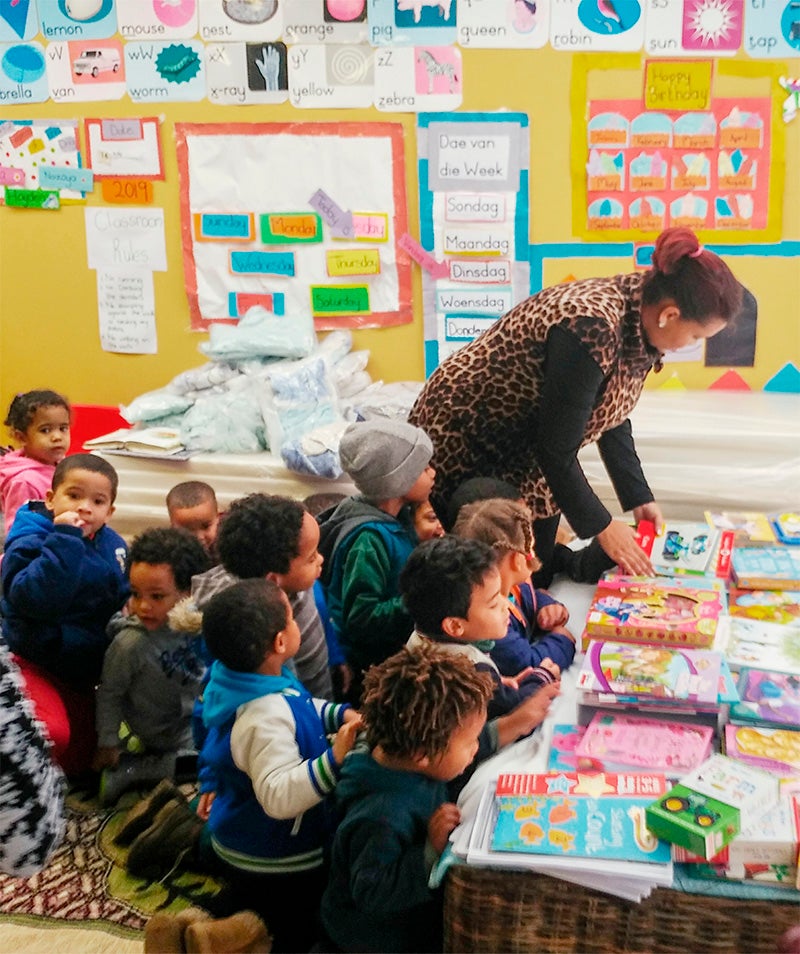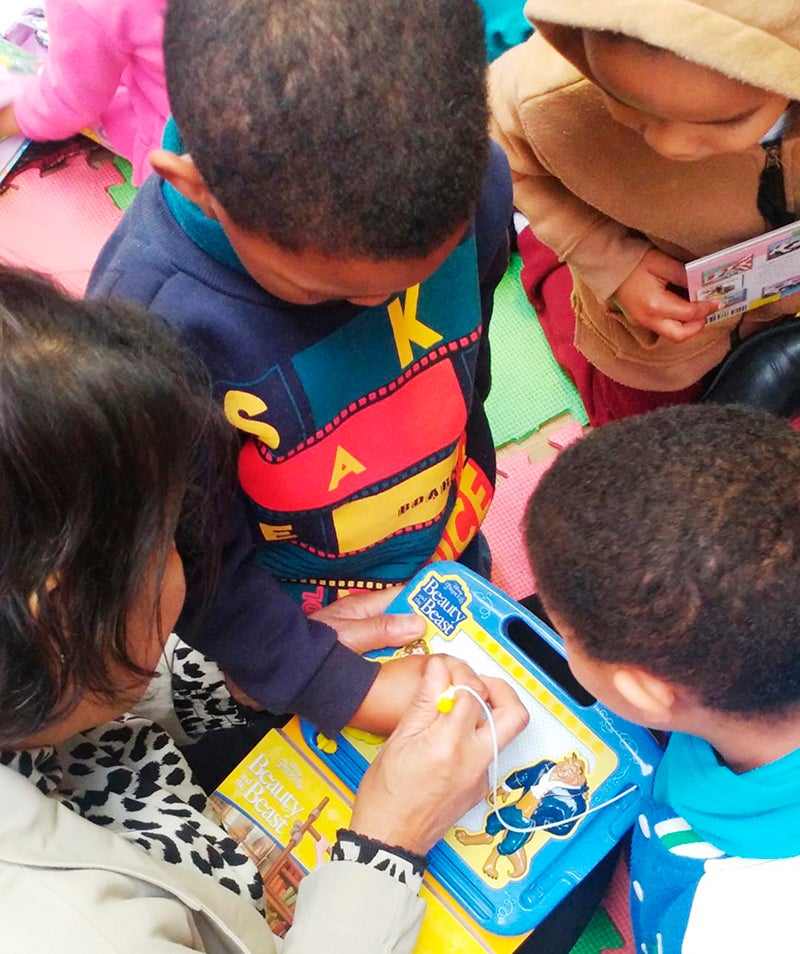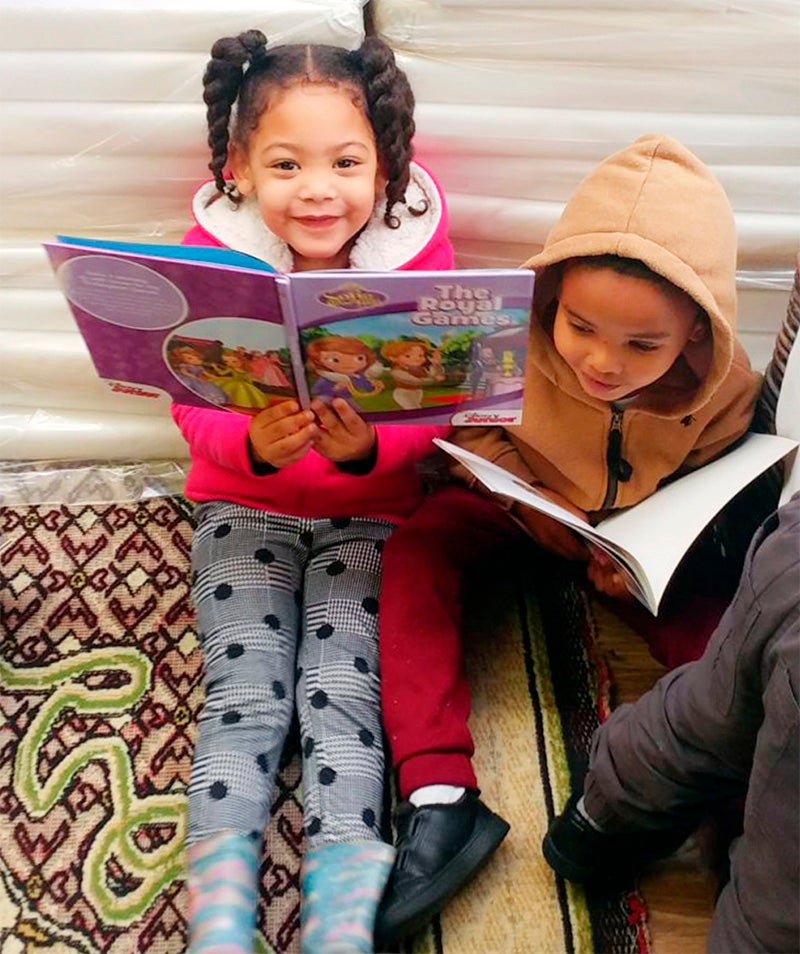 ---
Nelson Mandela International Day
We celebrated Nelson Mandela International Day at Stars of Joy Educare, a nursery in a low- to middle-income suburb of Cape Town. Stars of Joy Educare provides an alternative to parents in need, offering very low application fees and accommodating up to 25 children between the ages of 2 and 5. In addition to volunteering, we donated children's titles ranging from popular fairy tales to educational titles. Because the event took place in the winter, we also donated 25 new mattresses and thermal blankets. Stars of Joy has a team of unemployed mothers and grandmothers who volunteer their time, and we invited them to join in the celebration, sponsoring a tea-and-cake affair for everyone.
---
Explore Commitments by Region