24 stories tagged 'Students and Schools'
---
The Duke and Duchess of Sussex Visit P.S. 123 in Harlem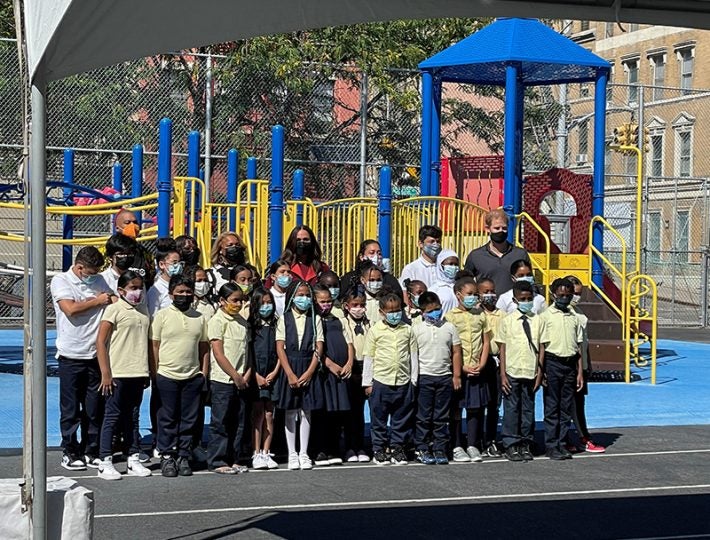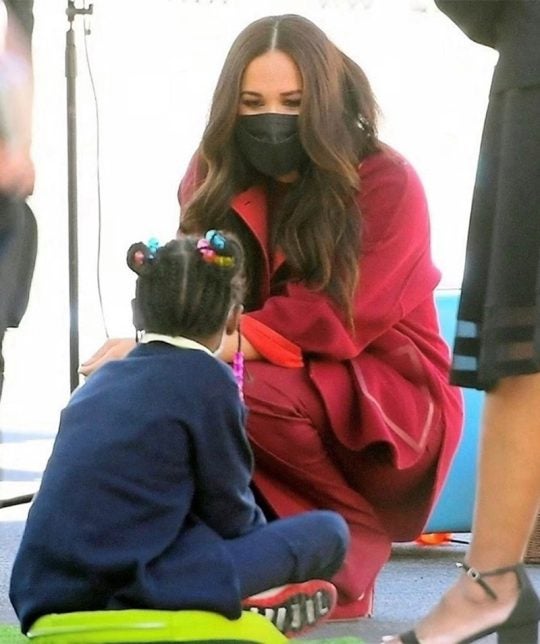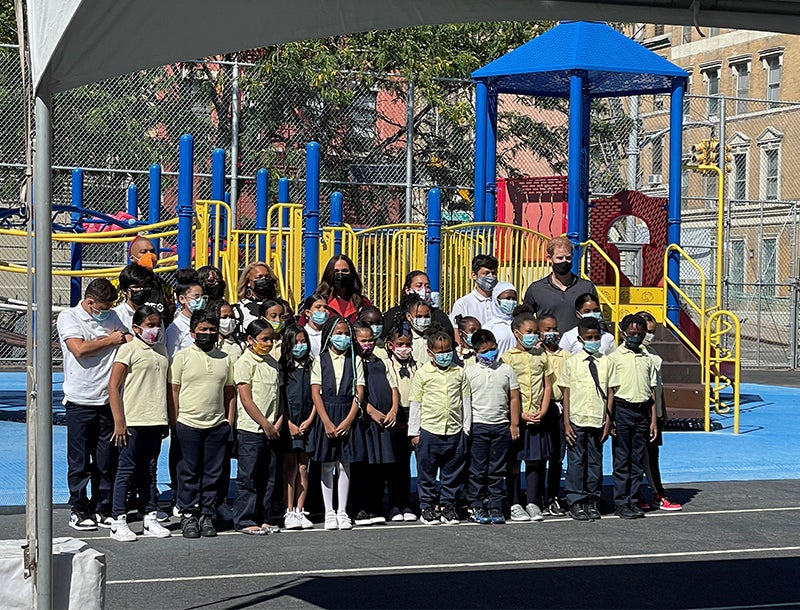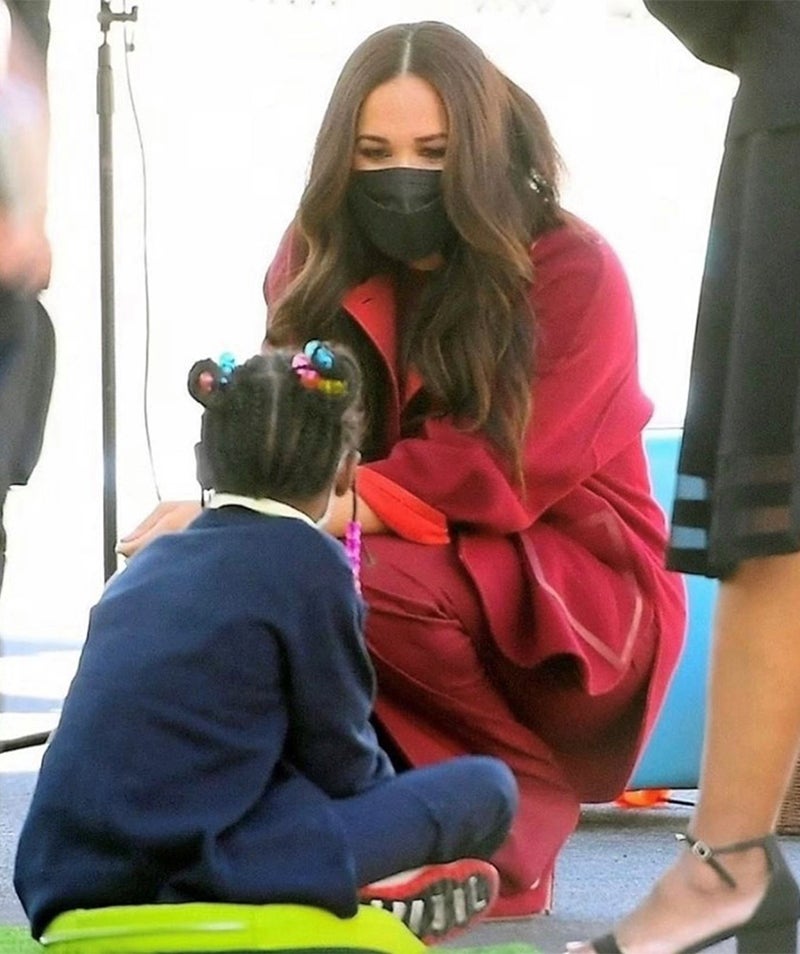 ---
The Duke and Duchess of Sussex Visit P.S. 123 in Harlem
PRH Authors Prince Harry and Meghan, The Duke and Duchess of Sussex, joined NYC Schools Chancellor Meisha Porter on a visit to P.S. 123, a community school in Harlem that provides wraparound services to students through their partnership with Graham Windham, a nonprofit in New York City that provides youth and family service programs.
The Duke and Duchess donated two garden boxes filled with vegetables and herbs to help support a growing need in the community for easy access to fresh and healthy food. Their impact-driven nonprofit, the Archewell Foundation, worked with partner Proctor & Gamble to stock P.S. 123's pantry with free-of-cost products to help families take care of their personal health and hygiene and create clean and healthy homes. The Duchess of Sussex donated reading nooks to many Graham Windham locations in New York City, to support families' access to books and facilitate bonding opportunities for parents and children.
---
Building Libraries With Harlem Grown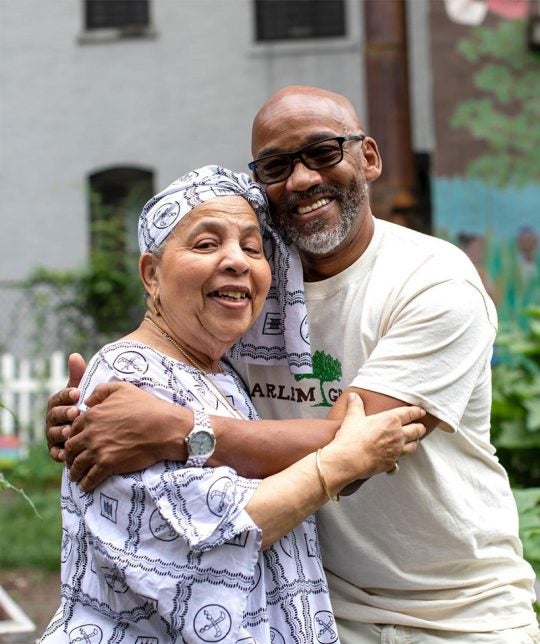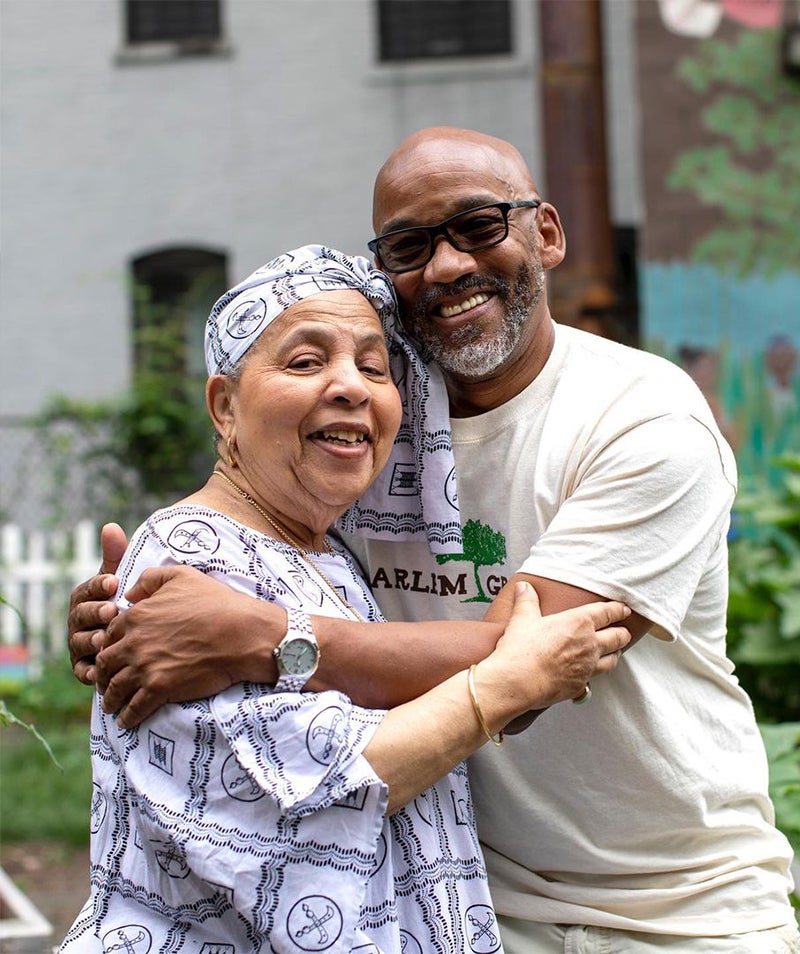 ---
Building Libraries With Harlem Grown
This past October, we began partnering with Harlem Grown , a remarkable organization serving the children of Harlem by offering resources, inspiration, and a safe place where they can just be kids. In partnership with Grandma's Place and supported by Humans of New York's fundraising efforts, Harlem Grown is now building twelve libraries on their urban farms across the community. To support this community-based organization, we are curating and stocking these libraries with a commitment of more than 10,000 books a year. It's imperative that children have access to stories that uplift, empower and inspire them to dream big. 
The organization aims to help young people, especially those that live in community homeless shelters, lead healthy and ambitious lives through mentorship education in urban farming, sustainability, and nutrition.
---
Bringing 100 Days of Reading to U.S. Cities With Save the Children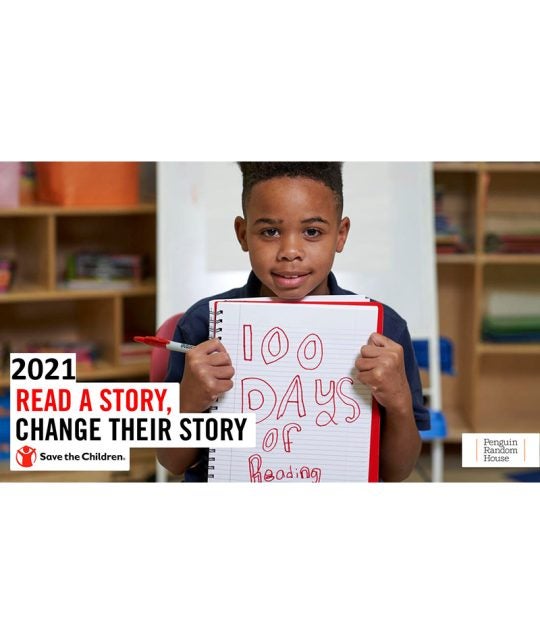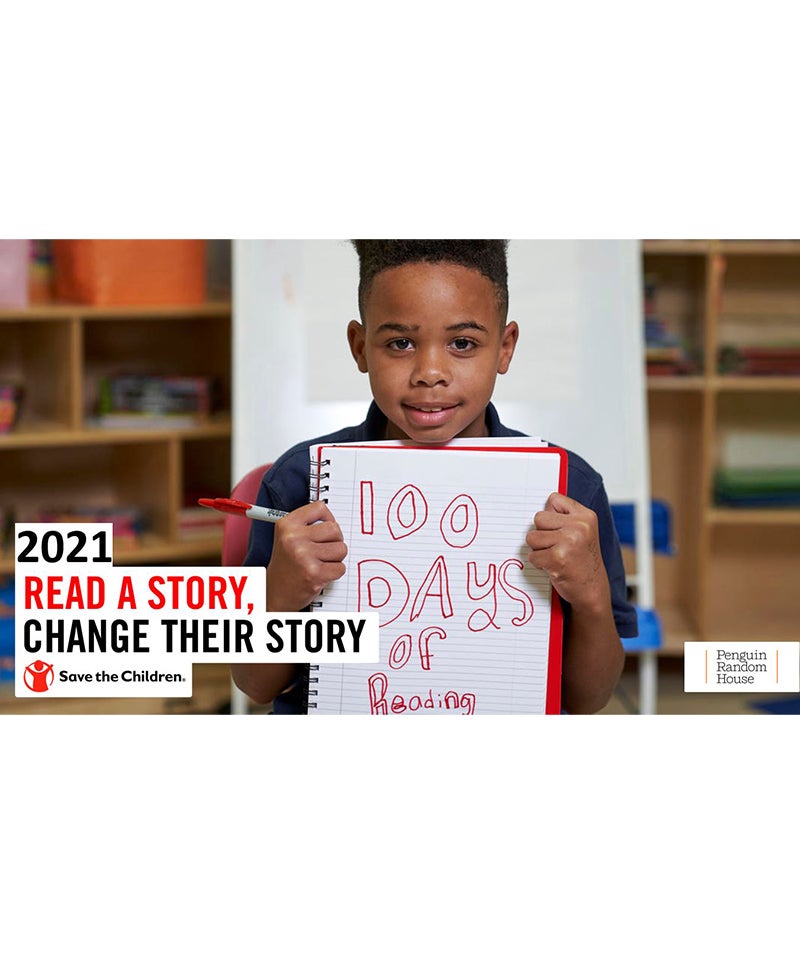 ---
Bringing 100 Days of Reading to U.S. Cities With Save the Children
We came together with longstanding partner Save the Children to bring their annual 100 Days of Reading to 10 US cities. The tour kicked off in San Francisco to bring ​​summer learning, fun activities, and essential resources that helped kids need to prepare for the school year.To support the program, we donated 50,000 children's books in addition to providing content for their online library.
Stops included Los Angeles, New Orleans, Atlanta, Nashville, Charlotte and Stanley, NC, Bay City, MI, Racine, WI, Chicago, and Boston.
---
Partnering with #DisruptTexts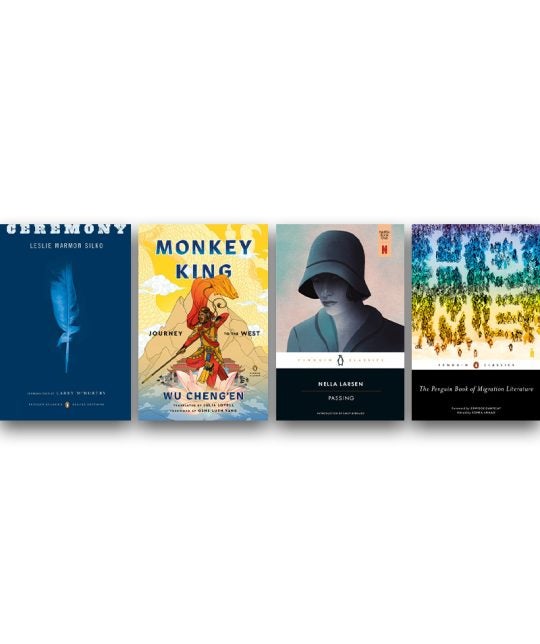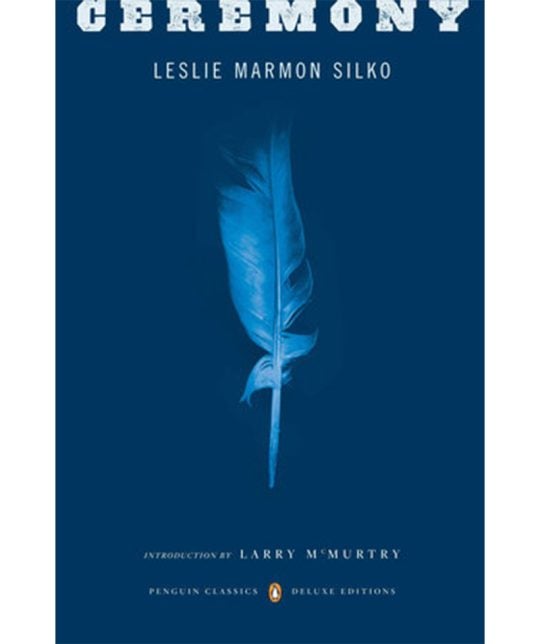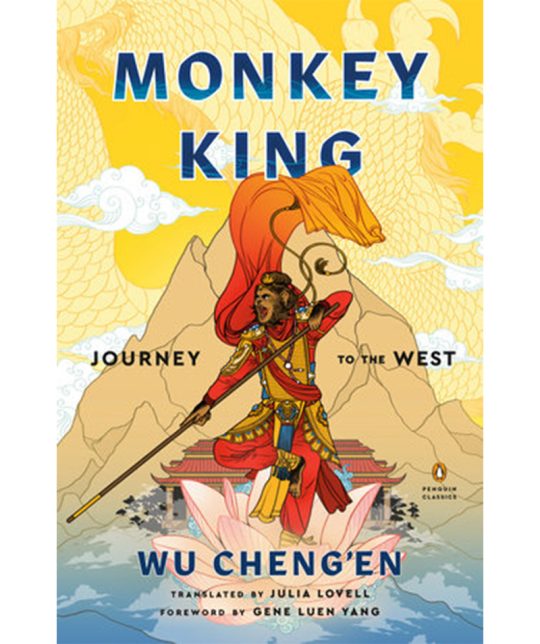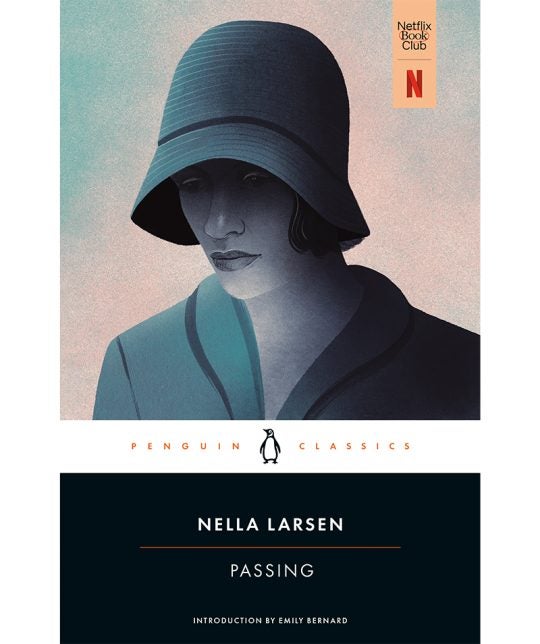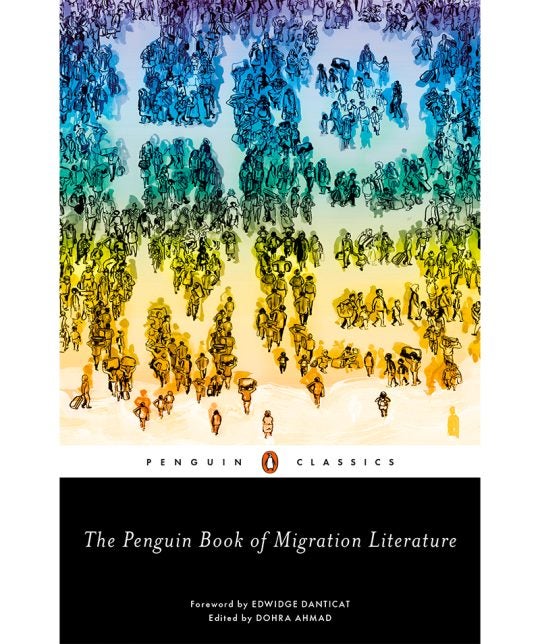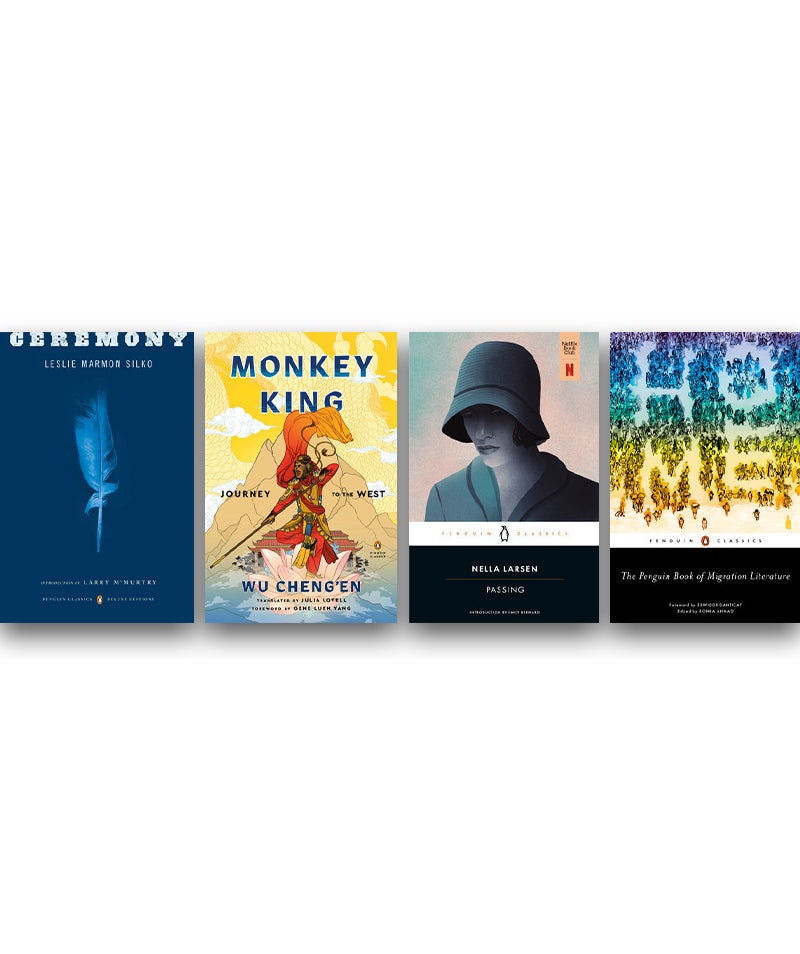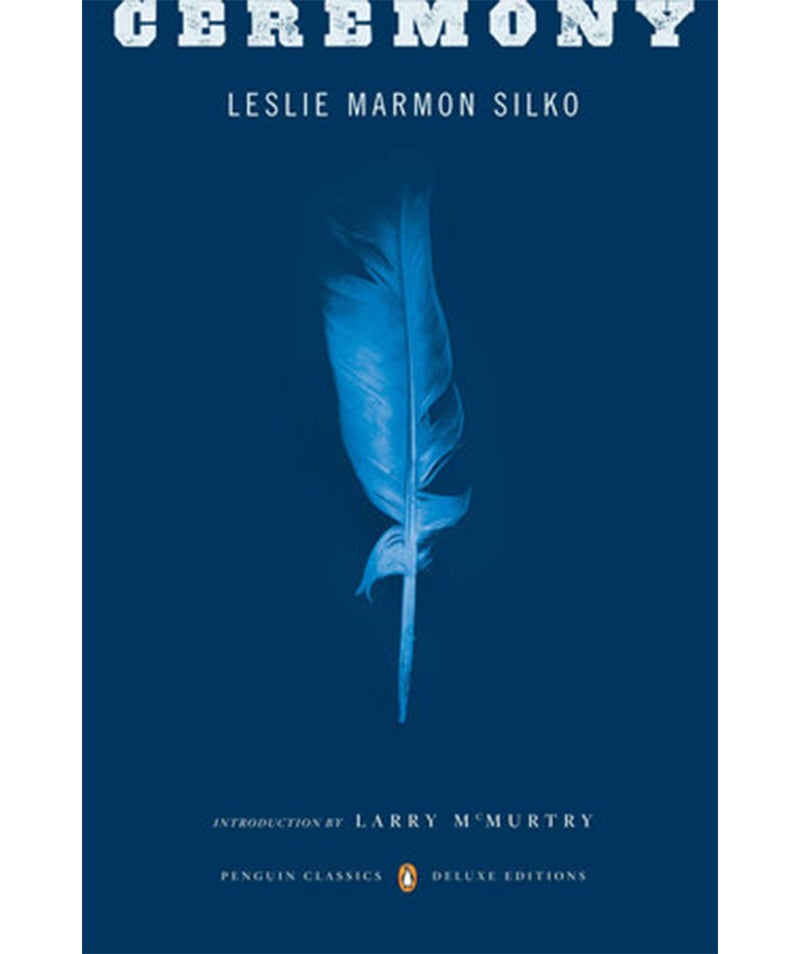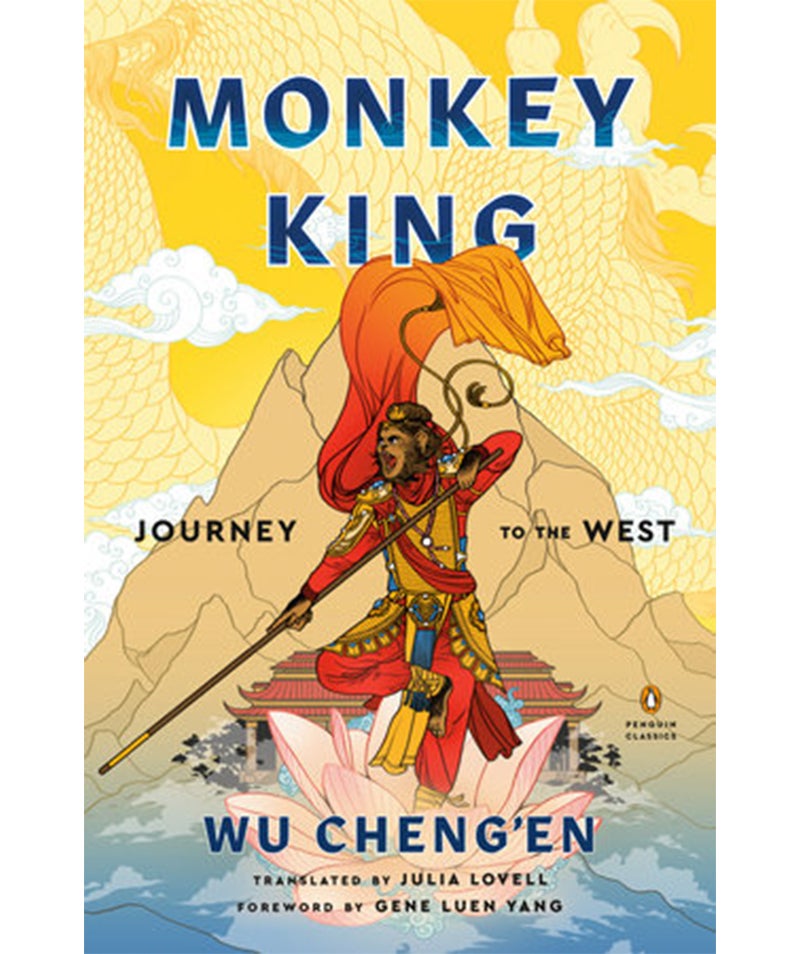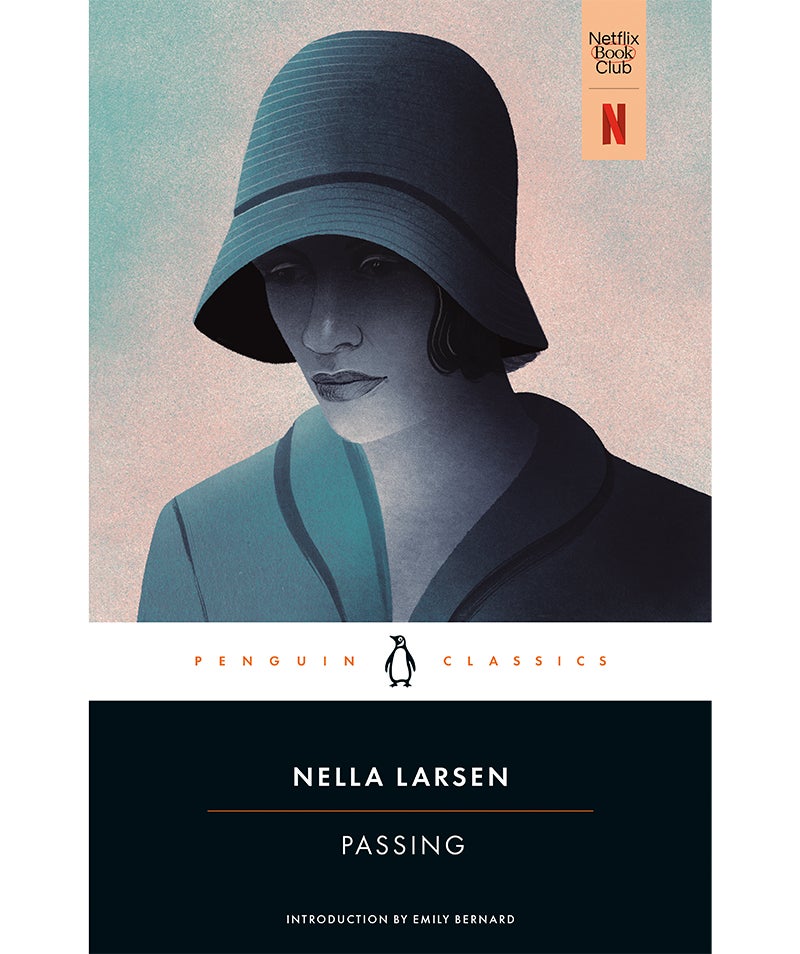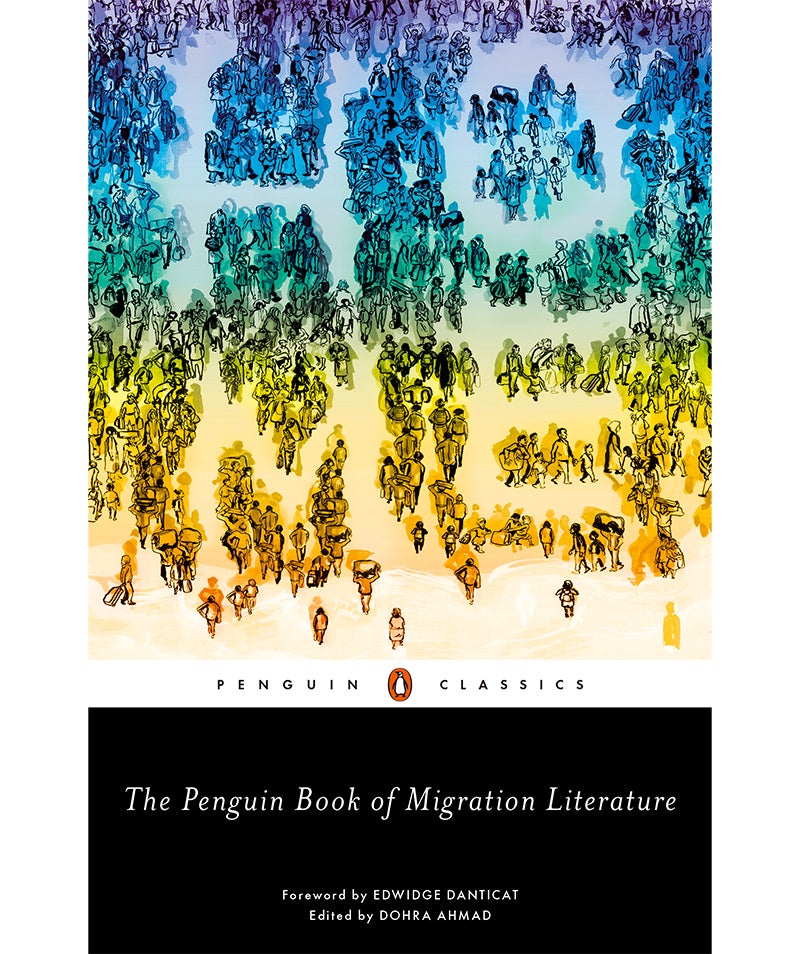 ---
Partnering with #DisruptTexts
Penguin Classics has partnered with #DisruptTexts, a renowned education organization that works to create a more inclusive, representative and equitable language arts curriculum for K-12 students. Facilitated by Penguin Random House (PRH) Education, this partnership includes a number of new initiatives focused on connecting with, and supporting, educators through innovative programming; online events for vital dialogue and teacher community discussion; and new educator resources for guiding student reading and discussion of traditional and "new" classics in-and-out of the classroom.  
Initiatives and resources include: original educator guides authored by the #DisruptTexts team, to be made available as free, downloadable educator resources on PRHSecondaryED.com; a virtual educator event to be hosted by the National Council for Teachers of English (NCTE); an online discussion panel to be hosted by publisher Penguin Classics featuring Min Jin Lee, author of the novel Pachinko; and a number of other collaborative programming and resource-based initiatives in development. Each of these initiatives will revolve around the essential question "what is a classic?" in order to broaden the scope of which texts are considered traditional literary canon.
The aforementioned educator guides will be for four Penguin Classics texts that have been overlooked in secondary classrooms that are representative of BIPOC communities, including: Passing by Nella Larsen; Monkey King by Wu Cheng'en; Ceremony by Leslie Marmon Silko; and The Penguin Book of Migration Literature edited by Dohra Ahmad.
---
Raising Awareness to End Gun Violence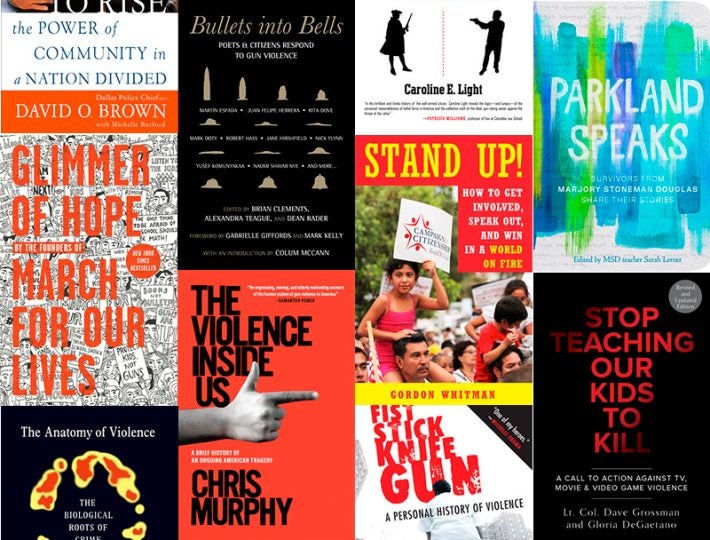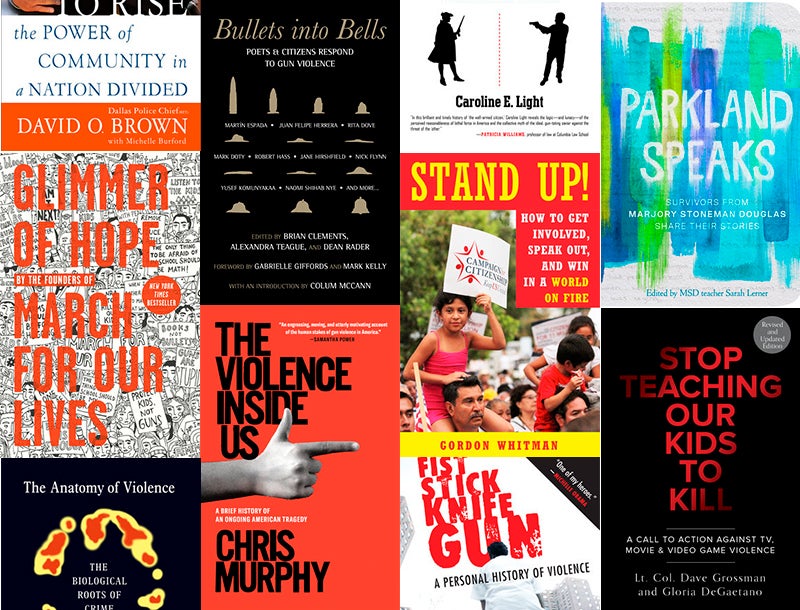 ---
Raising Awareness to End Gun Violence
We reprised our partnership with Every Town for Gun Safety in honor of  National Gun Violence Awareness Day on June 4 and in support of #WearOrange weekend, to help raise awareness and send a powerful message to end gun violence. 
Colleagues were encouraged to show individual support through participation in a Special Unlimited Matching Gift Program the weekend of June 4. 
Most of all, Penguin Random House employees were asked to raise awareness of #WearOrange. Whether they posted on social media with tags to end gun violence or sharedPenguin Random House's National Gun Violence Awareness Day Book List, we came together to spread the important message of ending gun violence.
---
Fostering Diversity in the Publishing Industry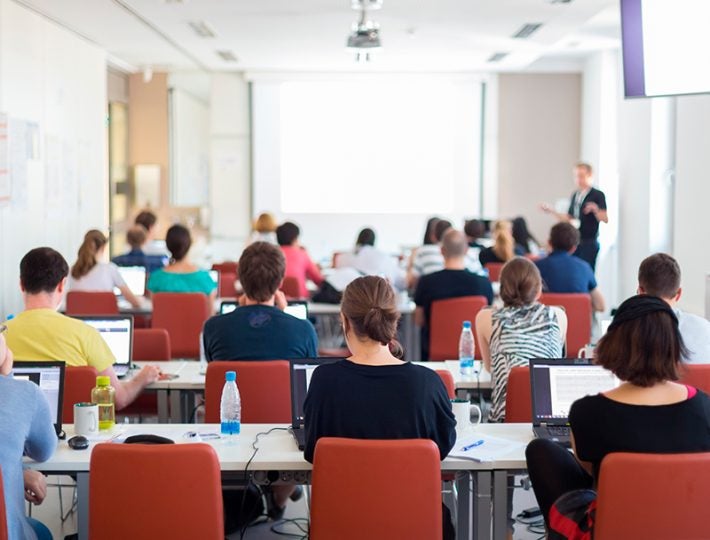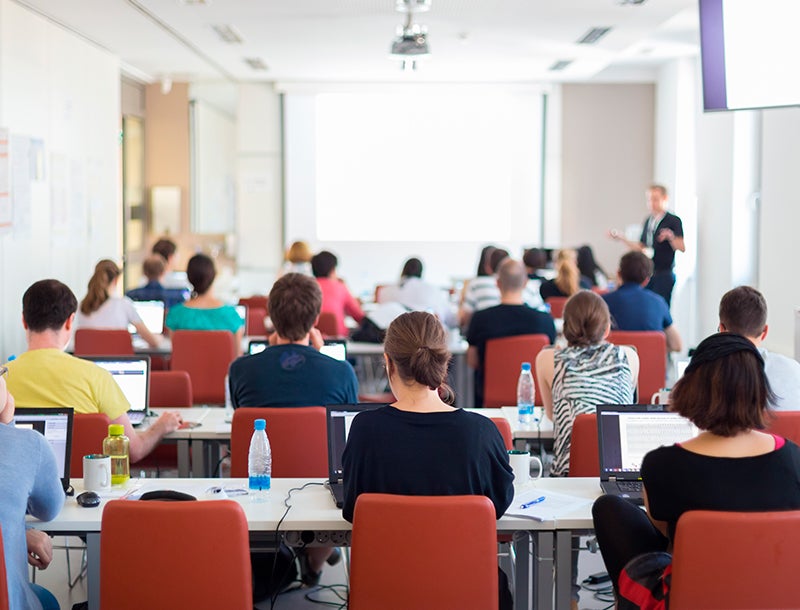 ---
Fostering Diversity in the Publishing Industry
We are committed to ensuring the publishing world is accessible to everyone, and celebrate the three recipients of the newly-created Penguin Random House Scholarship chosen by The New York University Center for Publishing. Christina Lopez, Megan McDonald, and Sophie Schmidt were able to participate in this year's NYU Summer Publishing Institute (SPI) three-week virtual program, beginning June 7, 2021.    
The Center for Publishing Penguin Random House Scholarship was established to foster greater diversity in the publishing industry, and enable college juniors and seniors, as well as recent college graduates, who are interested in pursuing a career in publishing to attend NYU's Summer Publishing Institute program.
---
Supporting Black Creators Through the Black Creatives Fund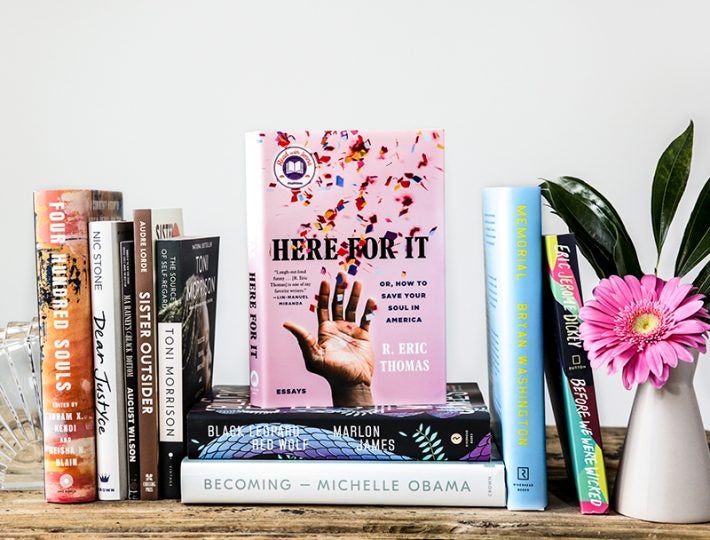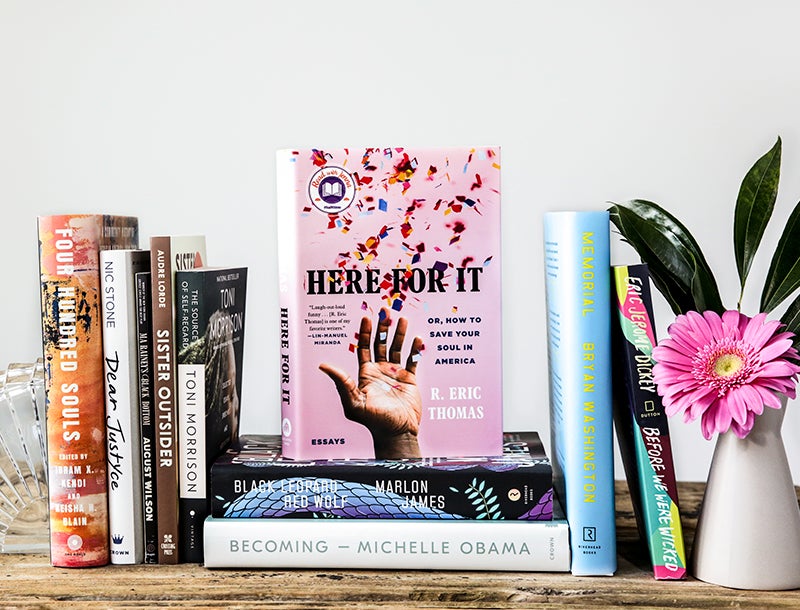 ---
Supporting Black Creators Through the Black Creatives Fund
Together with We Need Diverse Books (WNDB), we launched the Black Creatives Fund in February 2021, an initiative with a mission of supporting emerging and established Black writers and illustrators. Penguin Random House is the inaugural sponsor of the fund for the 2021 year. 
The Black Creatives Fund will feature three initiatives in 2021, including a Revisions Workshop, a mentorship program, and a marketing symposia in partnership with the Brown Bookshelf. The Fund will launch with the six-month Revisions Workshop that will support unpublished Black writers with completed manuscripts and feature esteemed faculty including our authors Nic Stone and Jewell Parker Rhodes.
Twelve writers selected for the workshop will have the opportunity to receive guidance throughout the revision process and submit their manuscript to editors at Penguin Random House for possible publication. All 12 writers will be awarded stipends. Two finalists will receive larger grants, and publishing deals for top performers will be strongly considered. 
As longtime partners of WNDB, we are honored to collaborate with them to build this important new pipeline for discovering and elevating Black voices. The Black Creatives Fund is an integral piece of Amplify Black Stories, our year-long campaign to celebrate Black authors and introduce their stories to a diverse group of readers. For more information, please visit the Black Creatives Fund program page.
---
Donating Books to Underprivileged Children in Manchester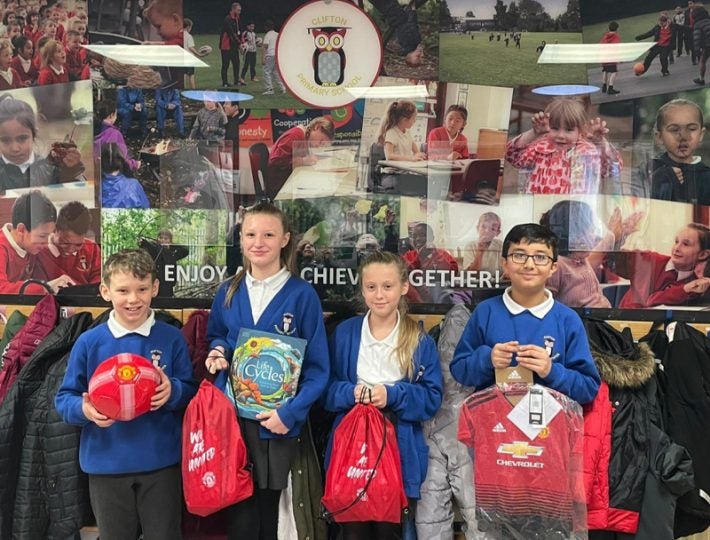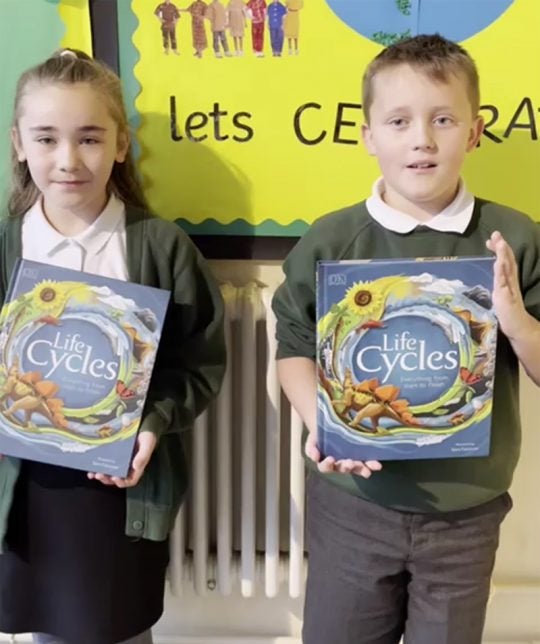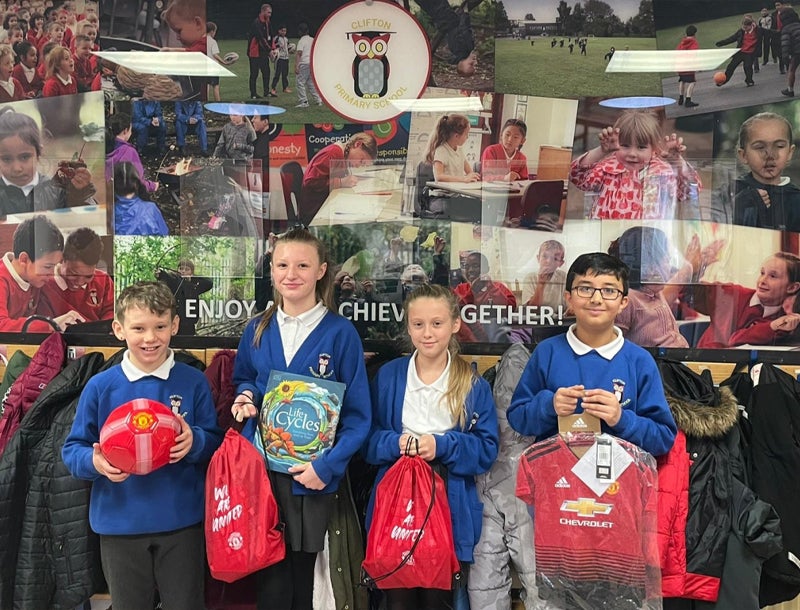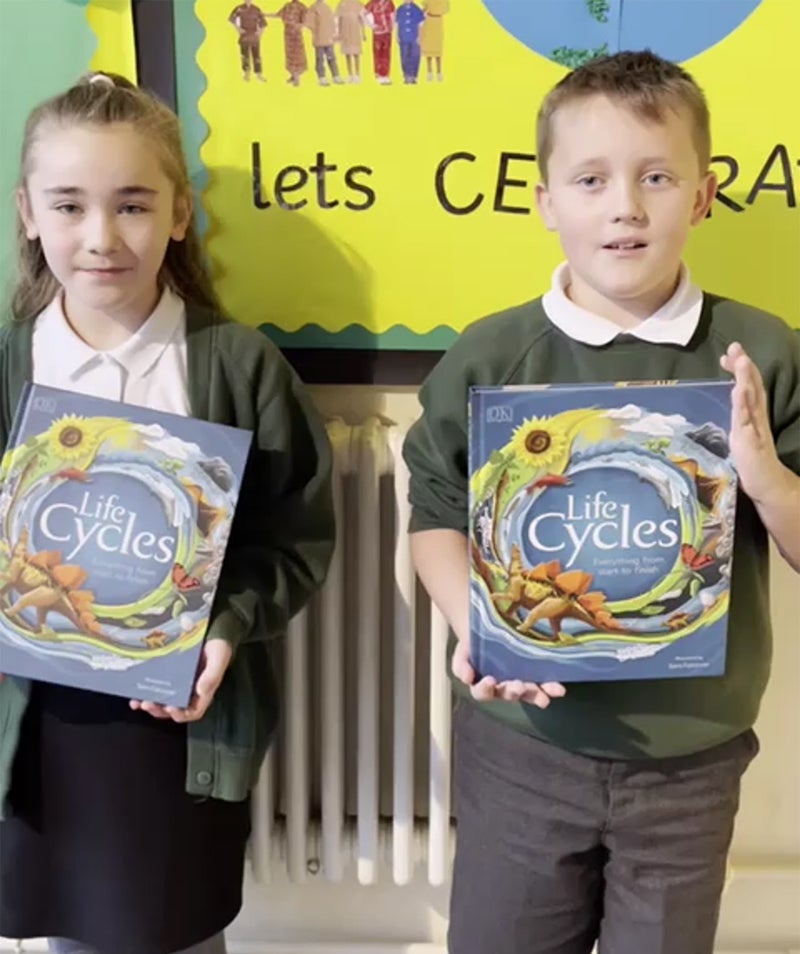 ---
Donating Books to Underprivileged Children in Manchester
DK donated 1,000 copies of the illustrated children's book Life Cycles: Everything from Start to Finish to Manchester United Foundation. The books were distributed to underprivileged children and families in the Manchester region for Christmas as part of the foundation's "Santa's Red Helpers Campaign" in charity packs compiled by the British football club's foundation.
The foundation of the first league football club is committed to supporting underprivileged children and youth. Players, staff and fans of the traditional club united to make a difference as Santa's Red Helpers in order to bring some joy to these families.
Rebecca Smart, Managing Director, Publishing, at DK, said: "We are proud to support Manchester United Foundation and the families they work with by donating books for their Christmas gift bags. We are passionate about inspiring curiosity and bringing people to books, and we hope that our donation will have a positive impact on these children's lives." 
Matt Johnson, Operations Director at Manchester United Foundation, expressed his gratitude for the support and book donation: "It is so important for young people to understand the importance of education and reading."
---
Bringing Read Aloud Day to Homes and Schools in Germany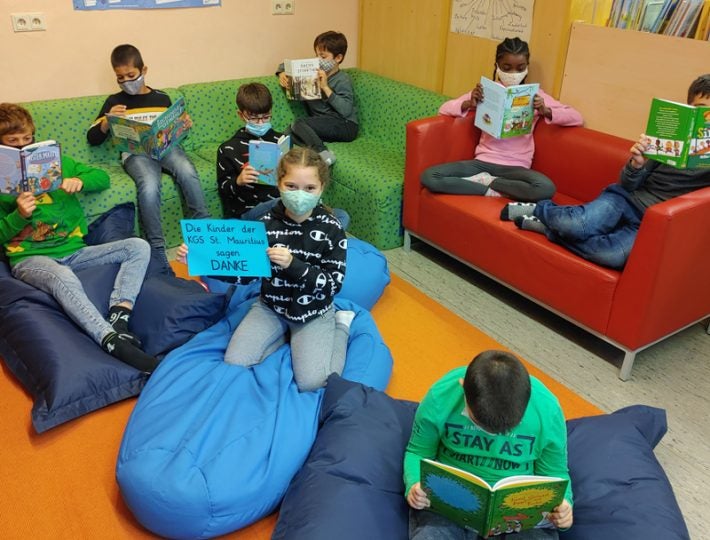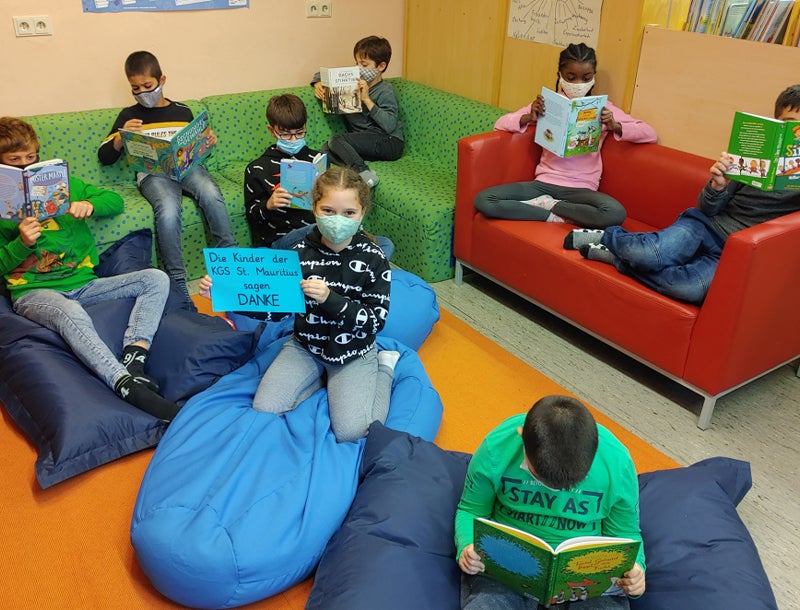 ---
Bringing Read Aloud Day to Homes and Schools in Germany
In honor of National Read Aloud Day on November 20, 2020, Penguin Random House Verlagsgruppe gave more than 1,000 audiobooks and books to schools, kindergartens and children's daycare centers featuring celebrities, authors and employees, available through the end of the year on the campaign webpage. Rather than in-person visits, children celebrated Read Aloud Day with special book packages personalized with greetings from PRH Verlagsgruppe employees.
"We look forward to being able to meet children face-to-face on Read Aloud Day 2021 again. Reading aloud and telling stories, listening, questions and discussions need closeness. However, we are happy and thankful that we have the technological possibilities to bring stories to homes and classrooms this year," said Thomas Rathnow, CEO Penguin Random House Verlagsgruppe. 
"I want to thank you from the bottom of my heart and on behalf of the children and teachers at our school for the wonderful books you kindly gave to us. The first children who were able to peek into the book package were absolutely delighted and did not want to stop reading," said Anika Lürssen, Vice Principal of the catholic primary school St. Mauritius in Cologne.
---
Celebrating National Family Literacy Month with First Book & Zulily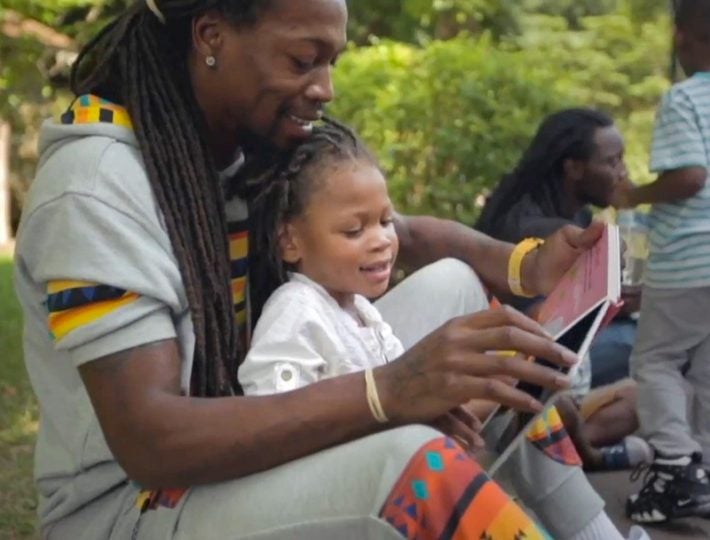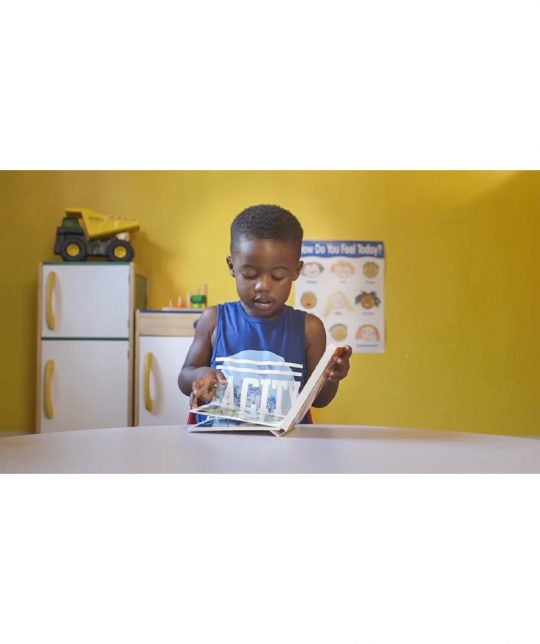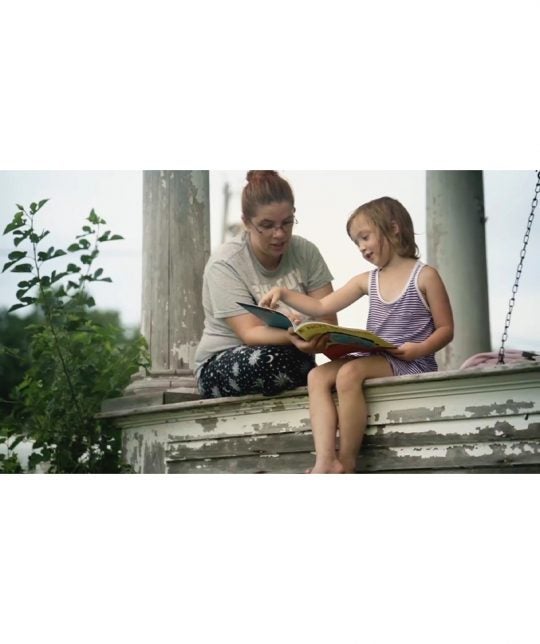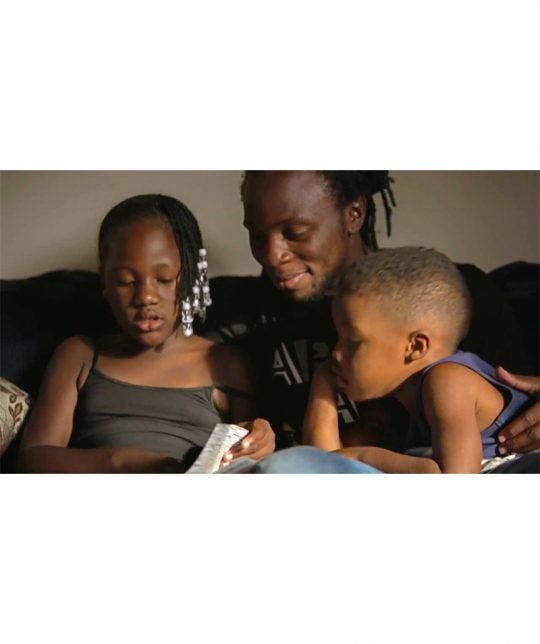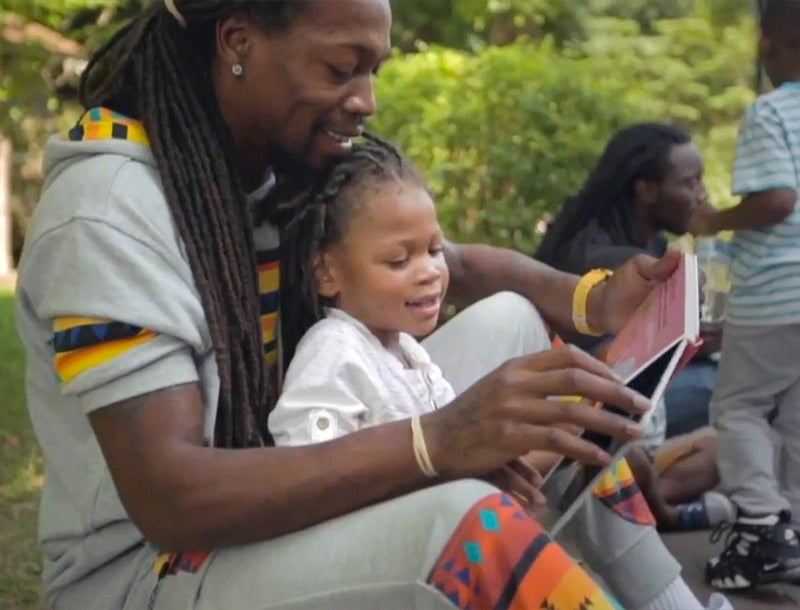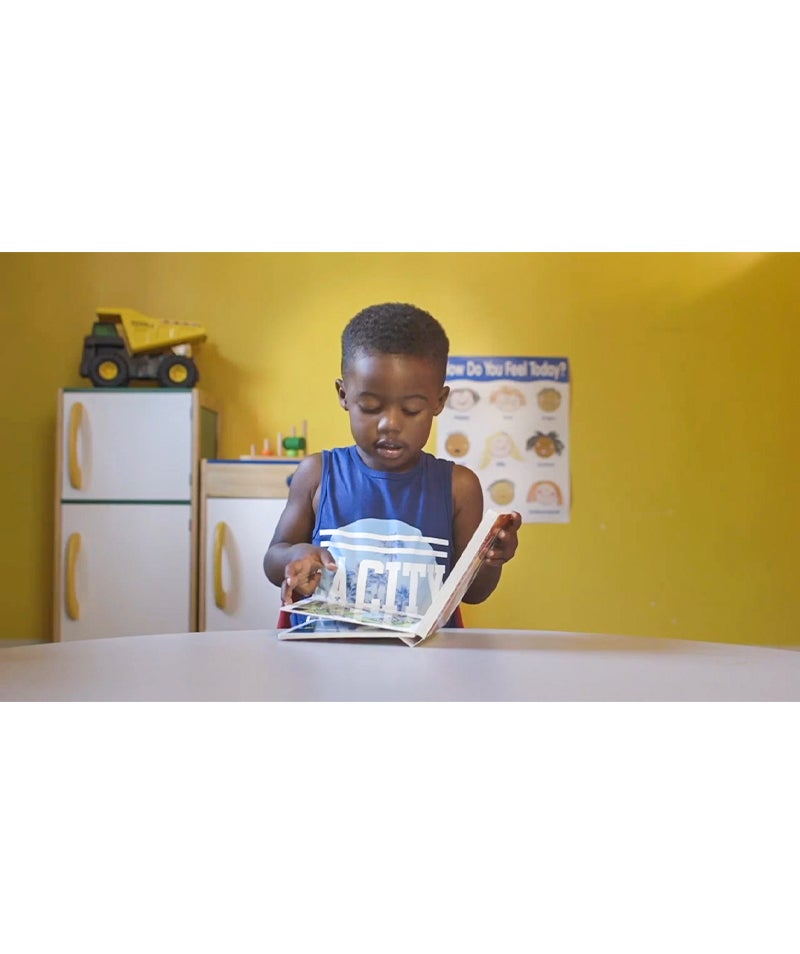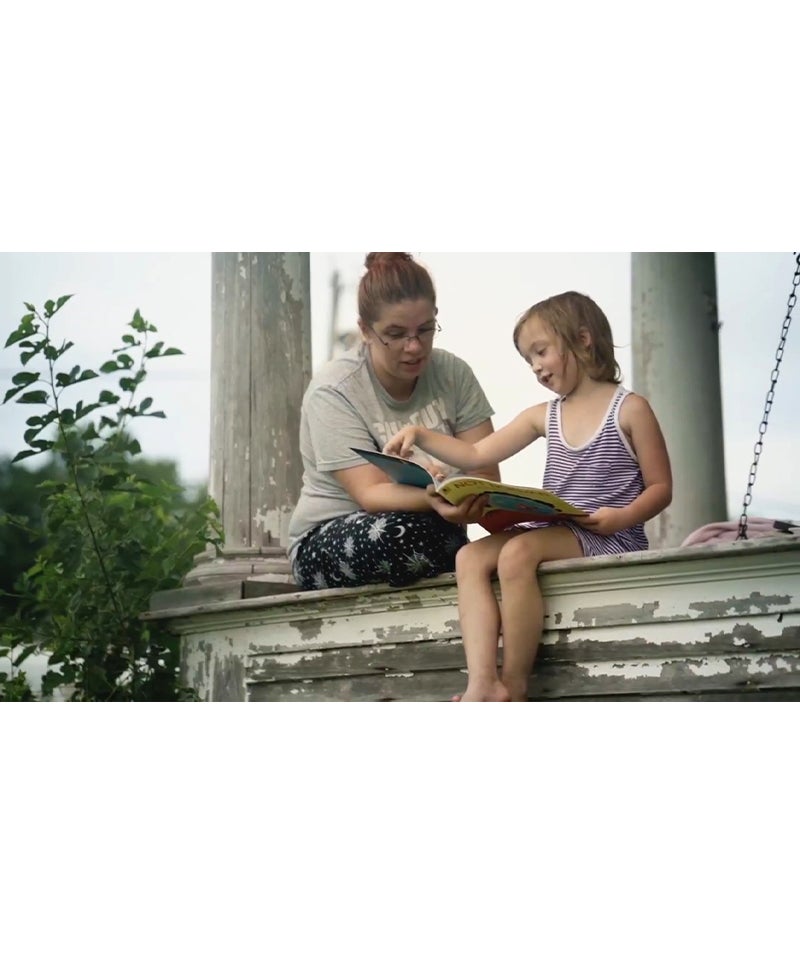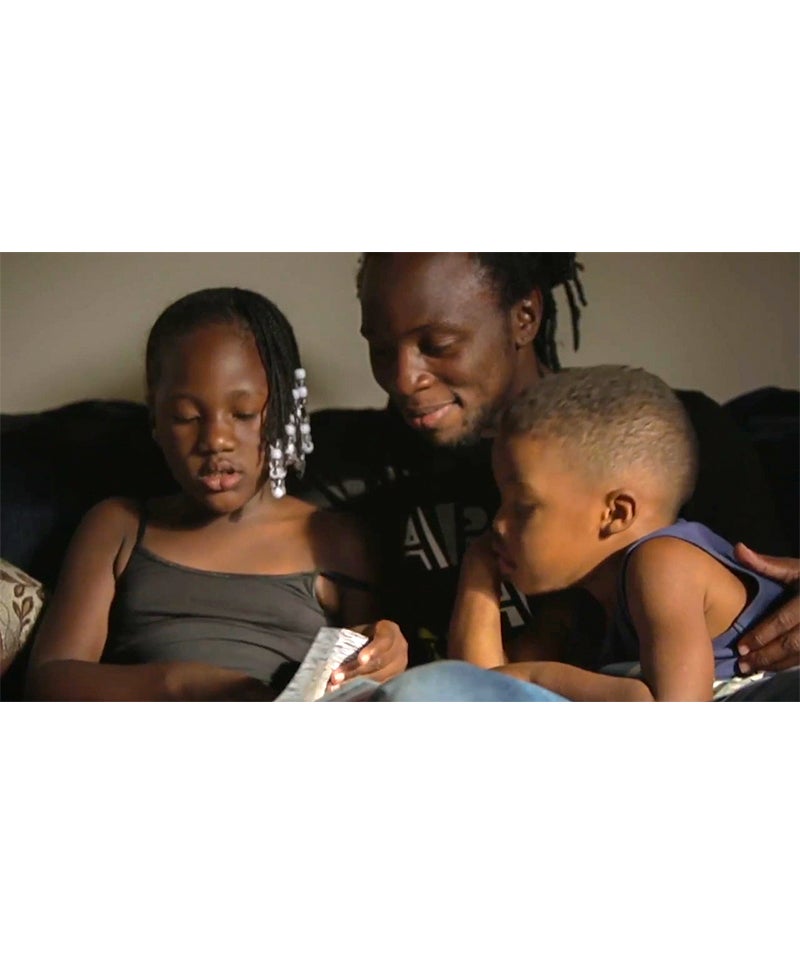 ---
Celebrating National Family Literacy Month with First Book & Zulily
In celebration of National Family Literacy Month this November, we teamed up with online retailer zulily to provide books to children in need across the U.S. As part of zulily's sixth annual holiday giving "Books for Kids Buy 1, Give 1" campaign, each Penguin Random House book purchased will trigger a donation – up to 75,000 books – to longtime partner First Book. The largest and fastest-growing network of educators in the United States exclusively serving kids in need, First Book is a nonprofit organization that aims to remove barriers to quality education for all kids by making new books, educational materials and other essentials affordable to its member network of more than 500,000 educators. We're proud to partner with Zulily to provide children with the gift of reading this holiday season.
---
Mentoring Public School Students in NYC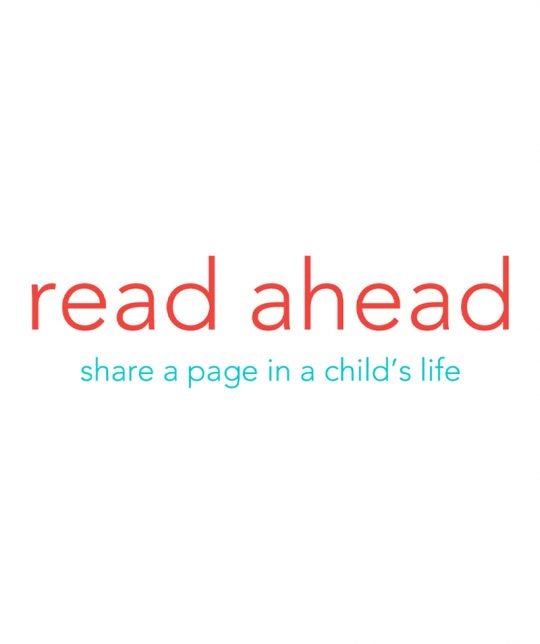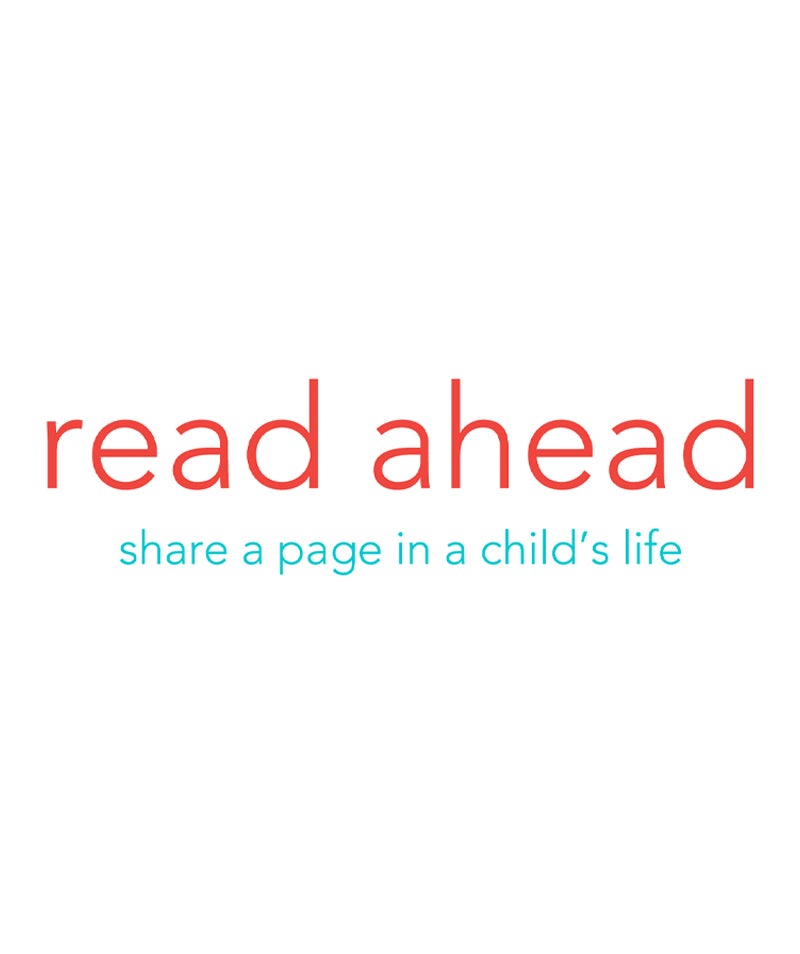 ---
Mentoring Public School Students in NYC
Since 1997, we have partnered with Read Ahead in New York City to match public school students with Penguin Random House employee volunteers for one-on-one mentorship. Read Ahead is dedicated to helping students unlock their full potential through mentoring relationships, fostering the social and emotional skills that are essential for academic and life-long success. Penguin Random House volunteers offer one-on-one support to NYC public school mentees in grades K-5 throughout the school year, helping them develop their love of reading, confidence, and skills to thrive in school and beyond.
Starting this year, we're excited to expand the program to all of our U.S. employees through a virtual mentorship program hosted on Zoom. Student need is greater than ever this year, with the added challenges of COVID-19 and remote learning, which have had a significant impact on school communities. We're honored to continue our partnership with Read Ahead and provide their students with engaged PRH mentors from across the country.
---
Bolstering Diversity in School Reading Lists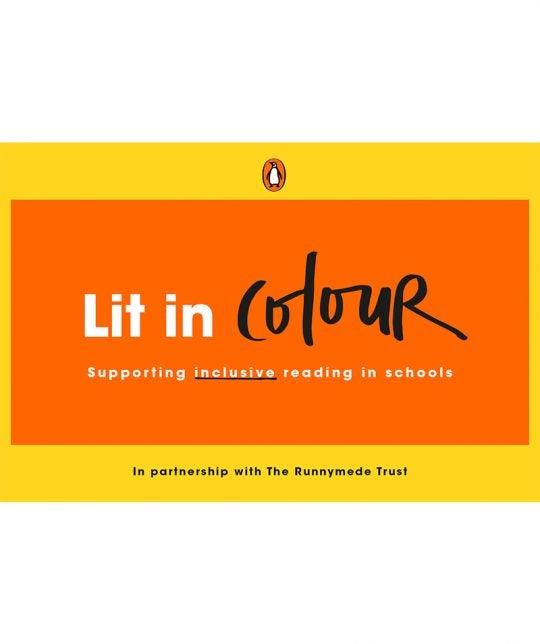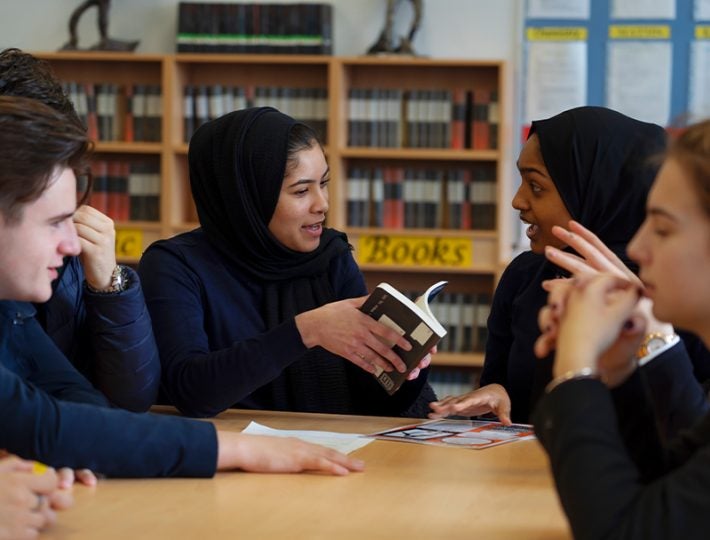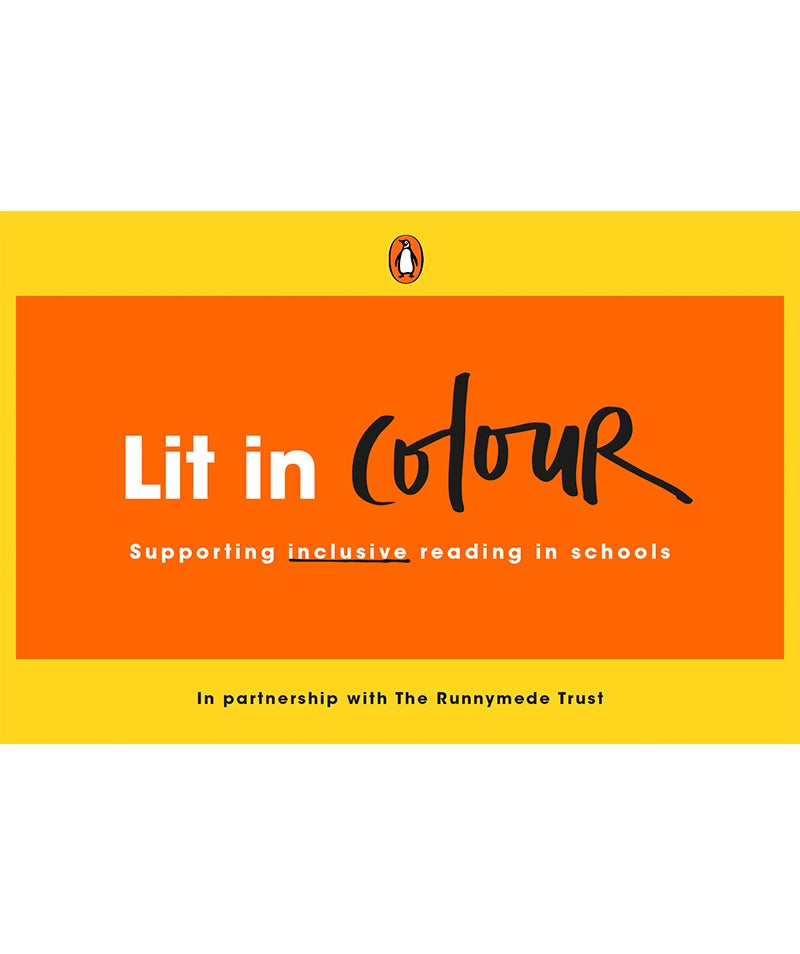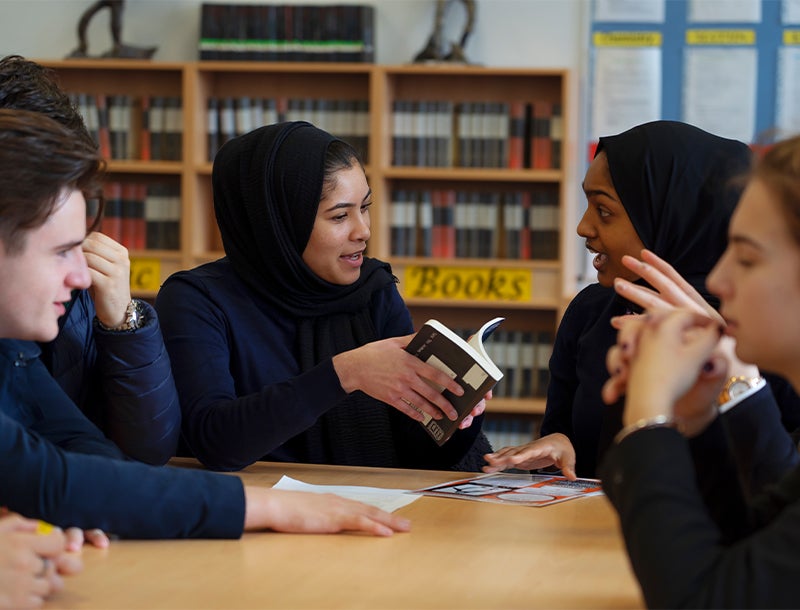 ---
Bolstering Diversity in School Reading Lists
We teamed up with think tank Runnymede Trust to launch Lit in Colour, a project that aims to diversify school reading lists by developing and providing a culturally diverse curriculum that more accurately represents today's students and inspires them to read outside of their classes.
An analysis from Penguin Random House U.K. and Runnymede Trust found that 56 of 65 novels and plays on the GCSE English literature specifications are written by white authors. This report reflects recent data from Teach First, which found that pupils could leave school in England without studying a novel or play by a BIPOC author.
Lit in Colour will offer free books, create teaching resources, and invite authors to visit classrooms.  The program will also analyze what's currently being taught in English lessons and identify gaps to fill.
Access to a diverse and representative range of books, authors and characters is critical for all students, and we hope Lit in Colour will help inspire a lifelong love of reading by offering a wider range of voices, cultures, and perspectives on school book shelves.
---
Celebrating International Literacy Day With Worldreader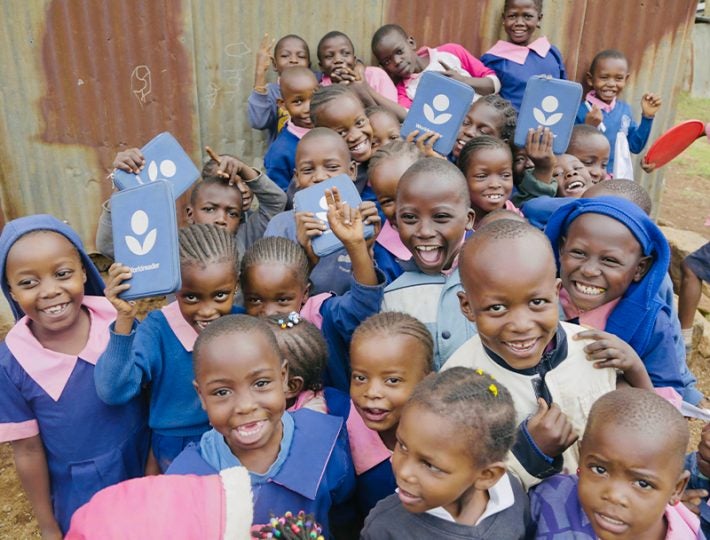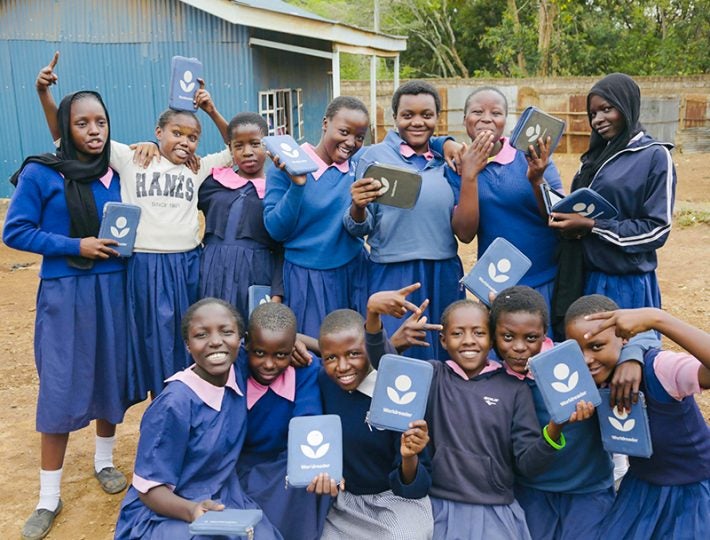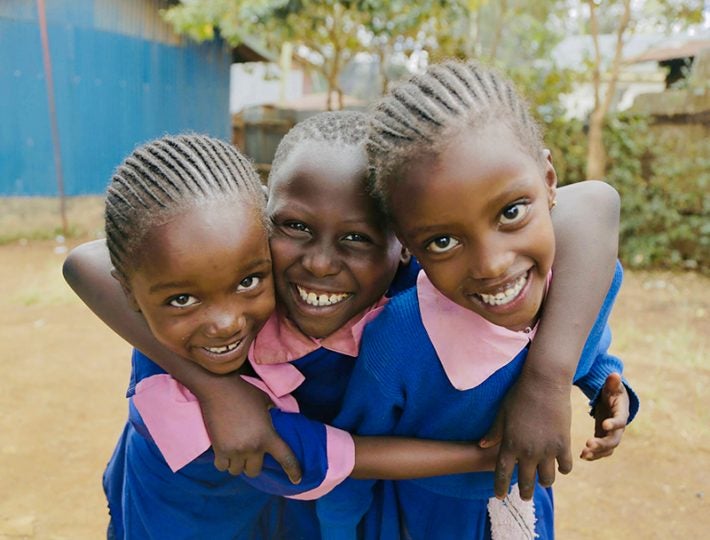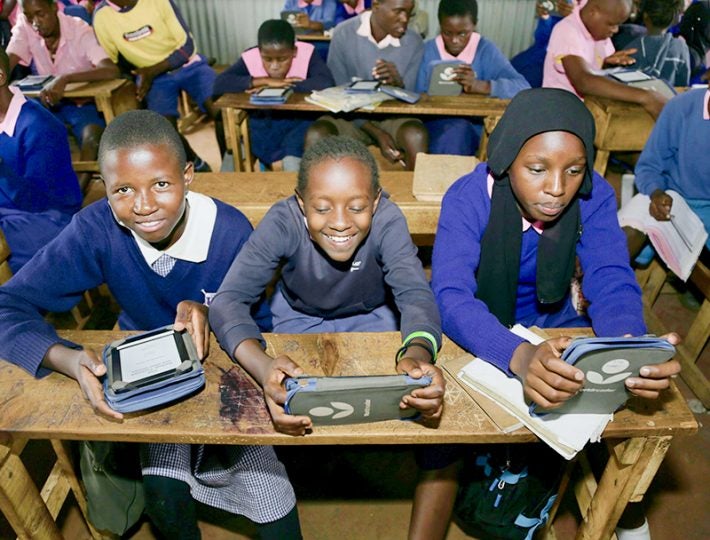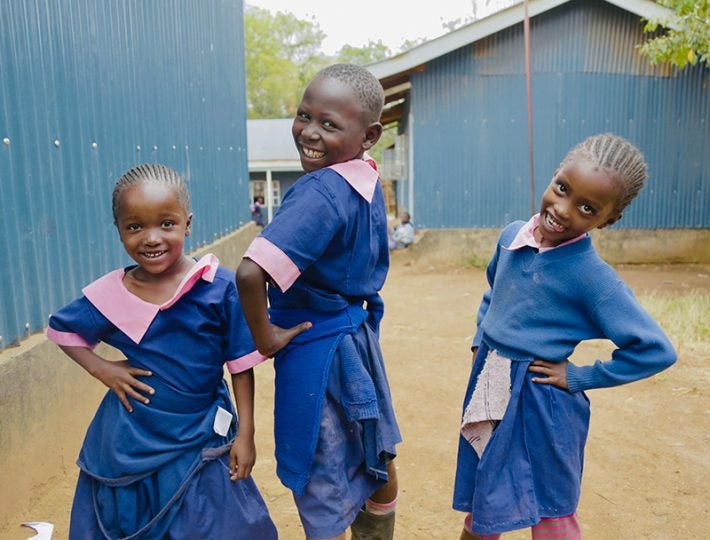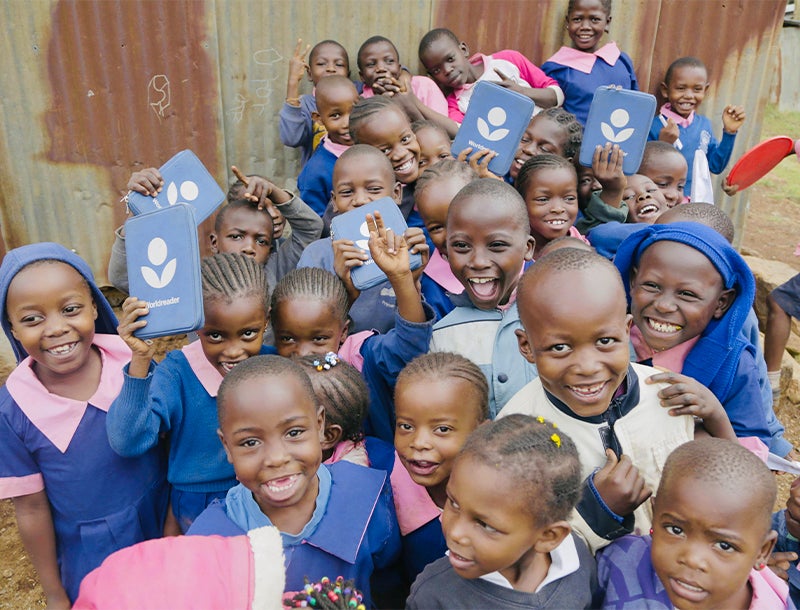 Students in Kibera, Kenya.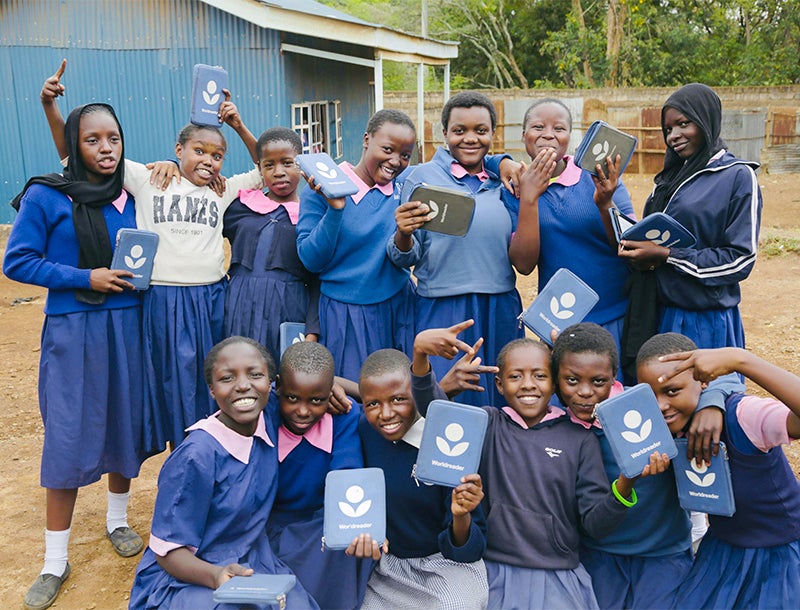 Students in Kibera, Kenya.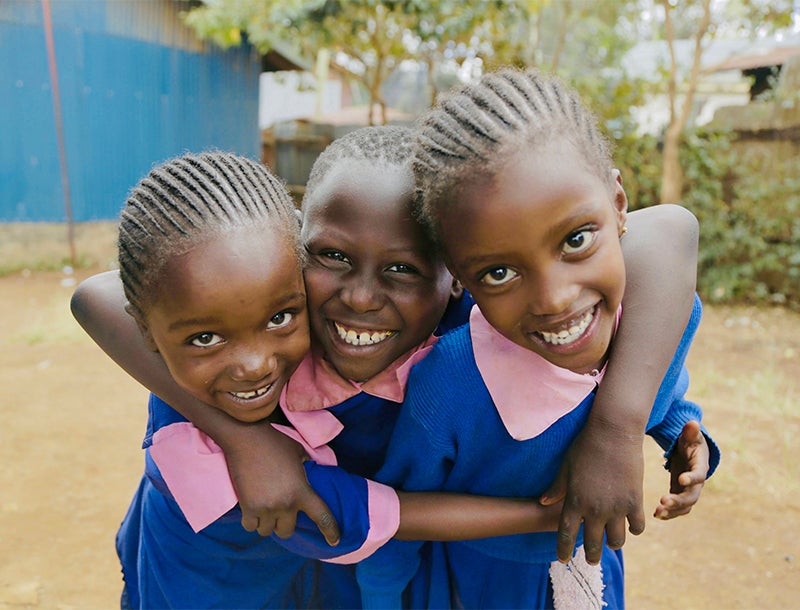 Students in Kibera, Kenya.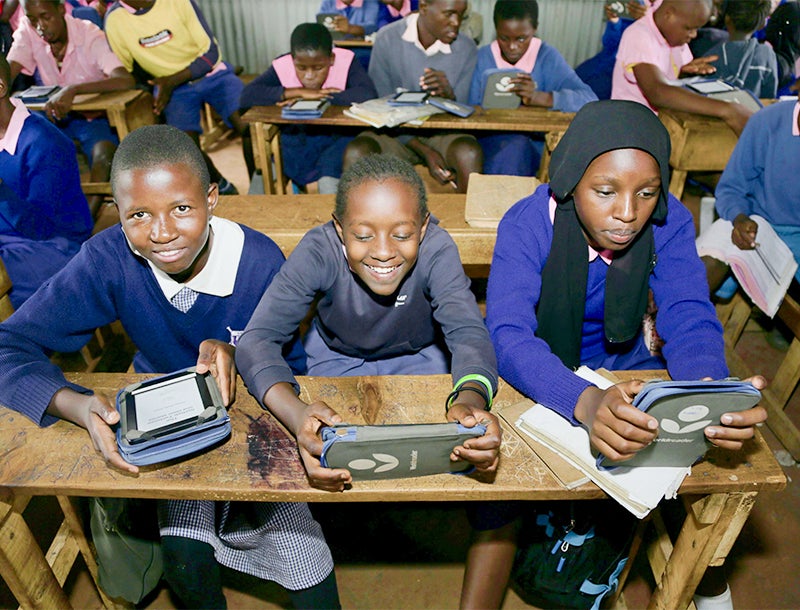 Students in Kibera, Kenya.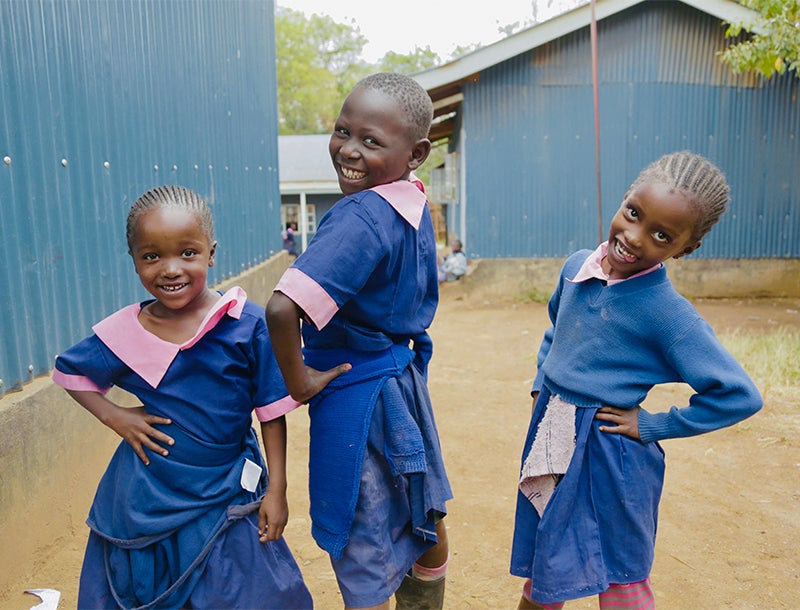 Students in Kibera, Kenya.
---
Celebrating International Literacy Day With Worldreader
Since 2010, Penguin Random House has donated more than 550,000 digital books to Worldreader to help children read in underserved schools across Sub-Saharan Africa. To celebrate International Literacy Day in 2020, we encouraged our readers to help bring more books to children. With every book purchased on our website, we donated $1 to Worldreader.
In these pictures, a classroom full of students in Kibera, Kenya eagerly reads. In their hands they're holding a library of thousands of books – including lots of favorite Penguin Random House books. The ability to read and learn gives these students a chance to improve their lives. And that ripples through to their families and their communities. As Worldreader's largest global publishing partner, we are proud to help advance literacy around the world.  We have donated hundreds of licenses for Worldreader e-reader programs in sub-Saharan Africa, linking literature of all reading levels and age groups to schools and libraries throughout the region.
We proudly partner with Worldreader to help create a world where everyone is a reader.
130 Schools
EQUIPPED WITH BOOKS AND TRAINING
---
Penguin Random House U.K. launched Puffin World of Stories in 2018 to inspire more than 30,000 primary school children to read.
---
Internships for Afro-Australian Students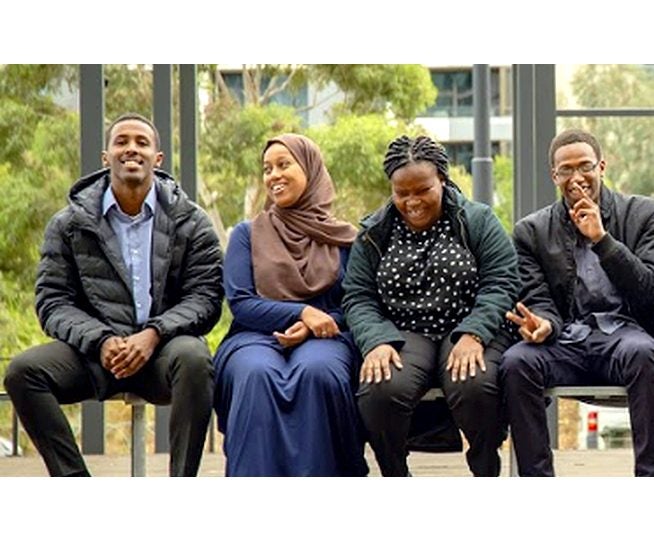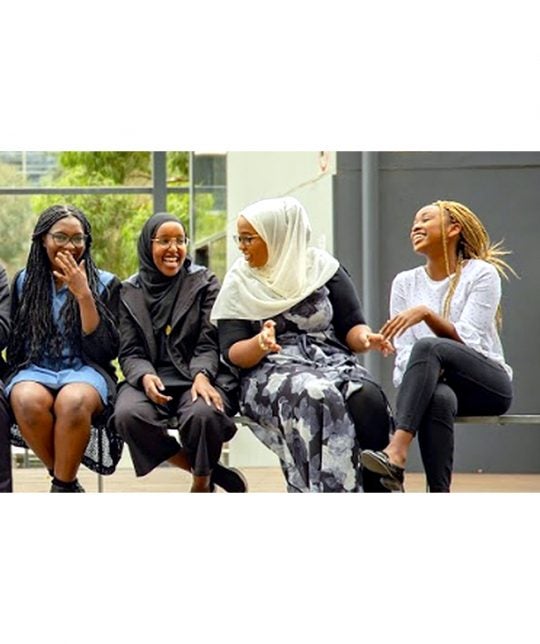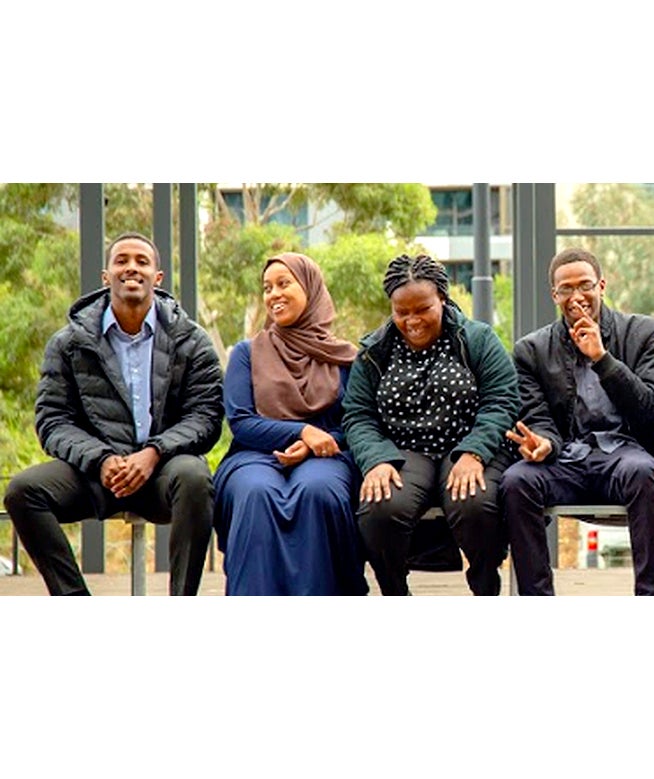 Australian Student Organization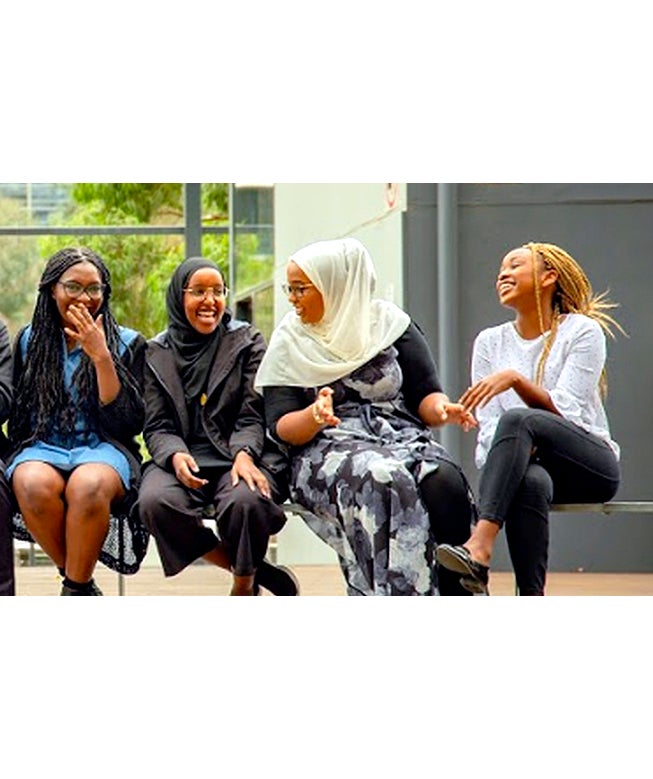 Australian Student Organization
---
Internships for Afro-Australian Students
In 2019, we successfully introduced a new approach to internships in order to provide underrepresented groups better opportunities to explore the publishing industry and consider publishing as a possible career path. We partnered with the Afro-Australian Student Organisation in Victoria and New South Wales—a group that provides opportunities that improve the academic, professional, and personal development of African and African Australian students in Australia—to seek candidates for our paid internship program. Successful candidates have the opportunity to gain a broad understanding of publishing, spending 120 hours rotating through different departments and learning how a book goes to publication and beyond.
---
Enriching School Library Collections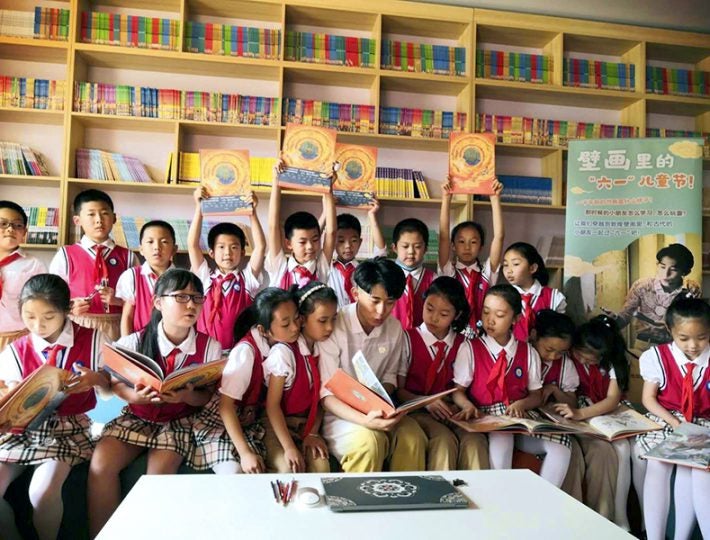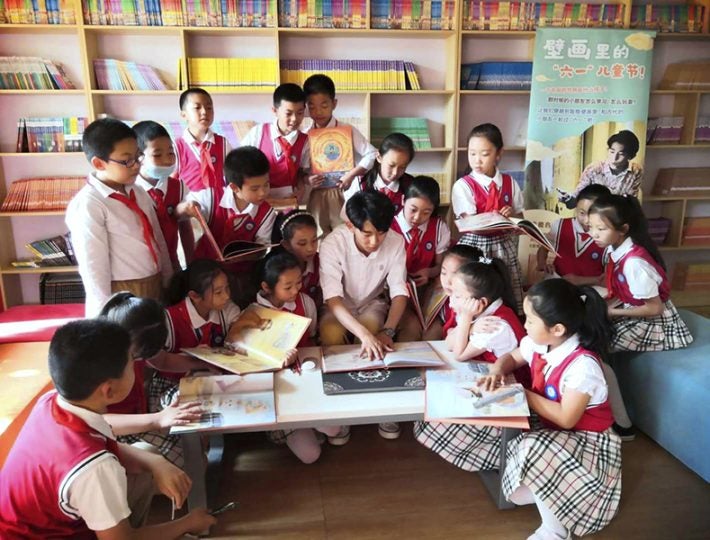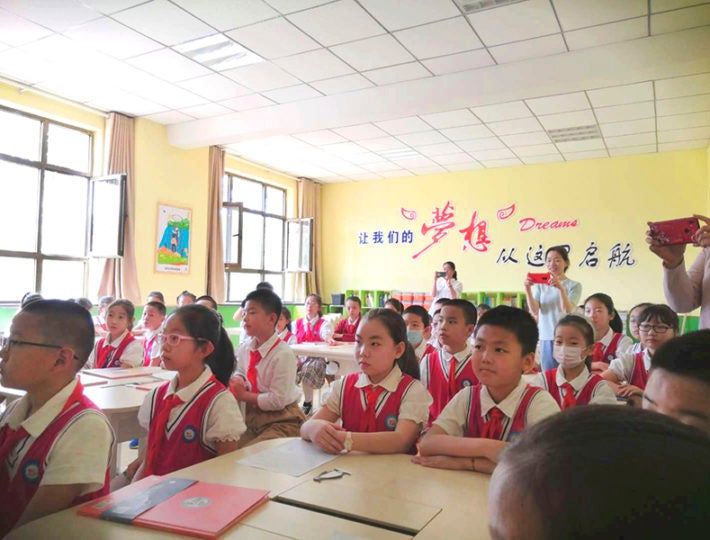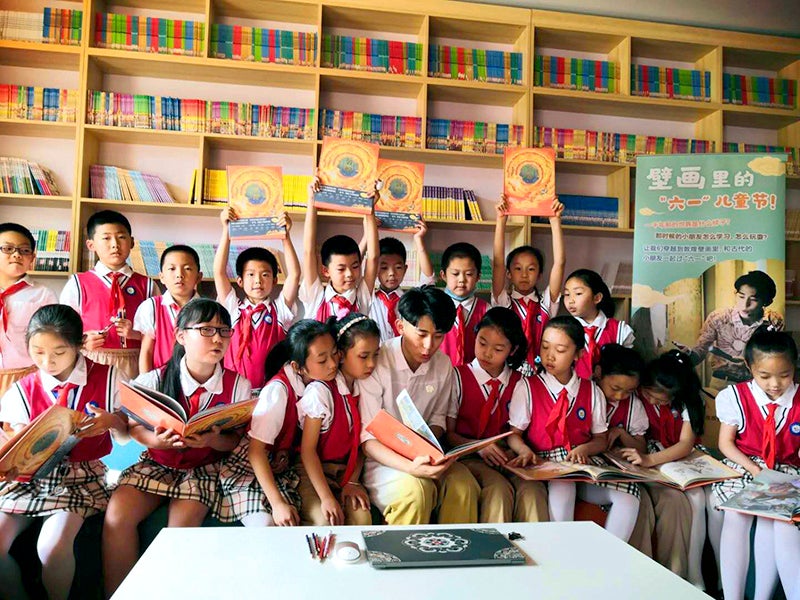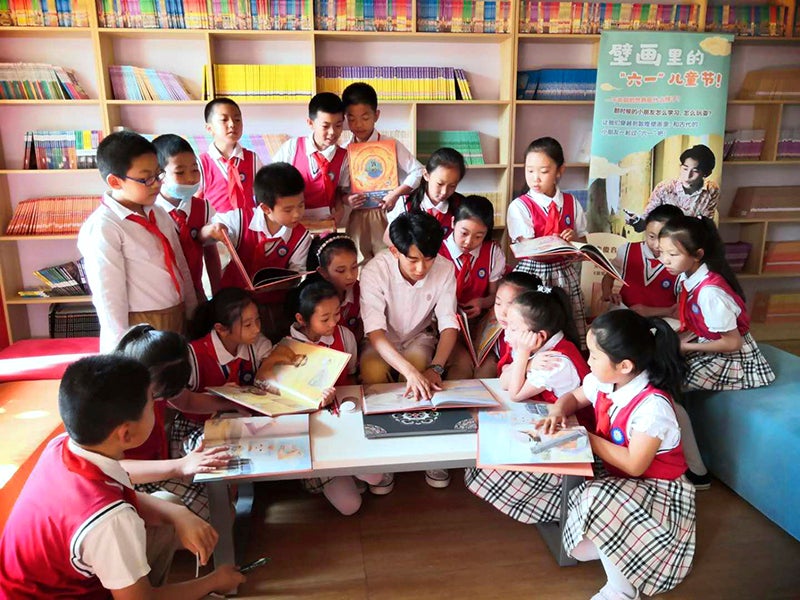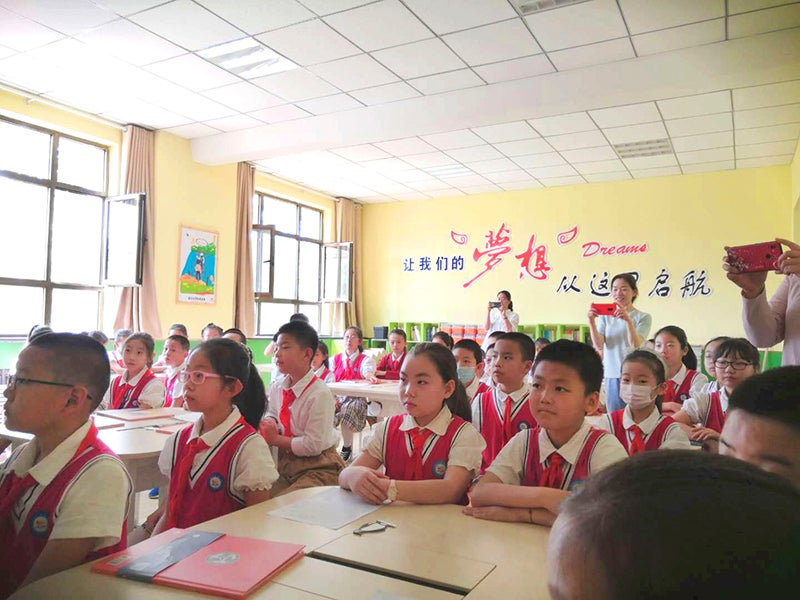 ---
Enriching School Library Collections
We are offering free reading programs to the Dunhuang Dongjie Primary School in the Gansu Province. A workshop and twenty-five copies of Dunhuang are included in the program, and, we donated 50 copies of original Penguin Random House titles to enrich the school's library collections.
---
Partnership to Build Access to Education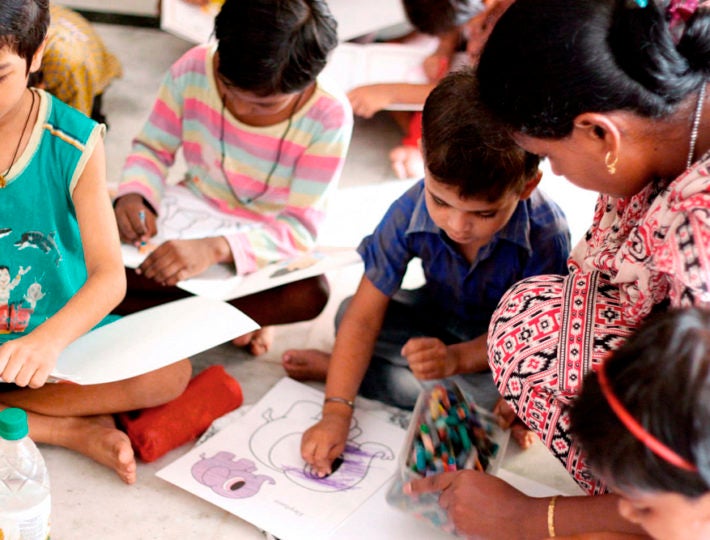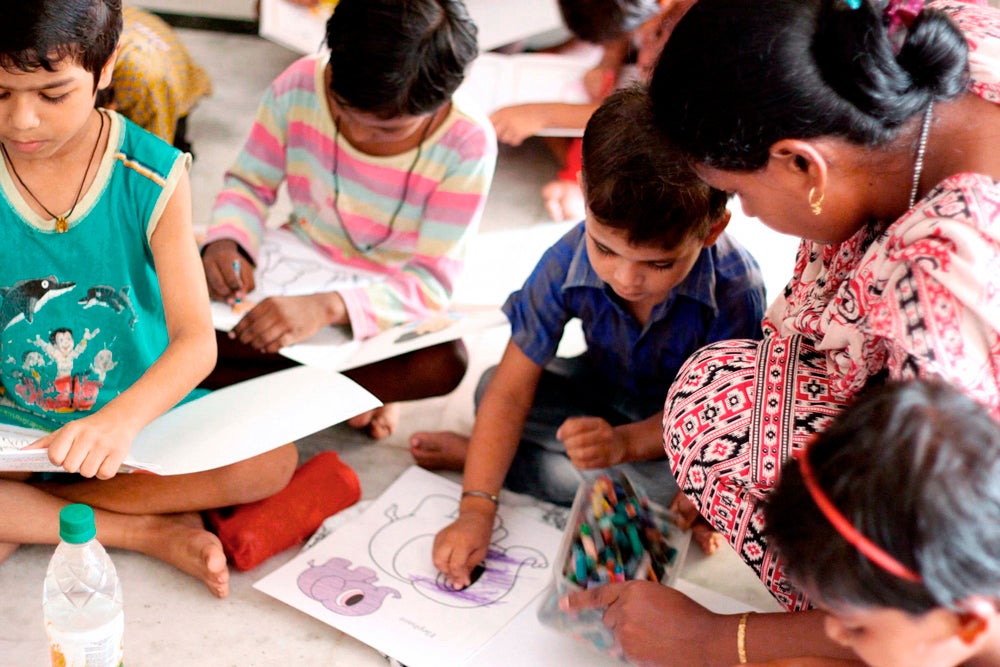 © Agrasar
---
Partnership to Build Access to Education
In 2019, we partnered with Agrasar, a Gurugram-based NGO that works with disadvantaged communities in India, and the Community Library Project, a Delhi-based reading project for children that focuses on building community libraries in the country. Their Learning Program is a low-cost, volunteer-driven citizen initiative. They work with disadvantaged communities, especially children, providing them access to a range of books and encouraging reading. We sponsored a reading fluency program for approximately 150 children from local village areas, helping them enhance their speed and reading accuracy, thereby honing their creative imagination and reading skills. This enabled kids to be more confident readers, accelerate their reading rate, and enjoy longer and more complex books. The children's progress exceeded expectations in both fluency and accuracy. Many readers became skilled and confident to read longer, more age-appropriate books.
---
Nurturing Skills to Achieve Aspirations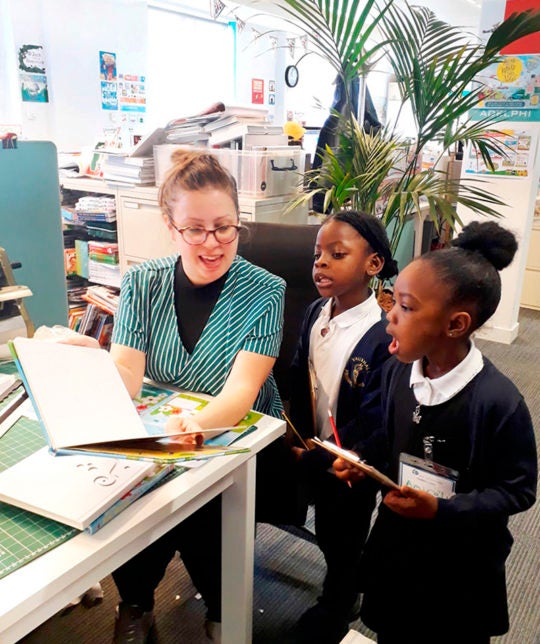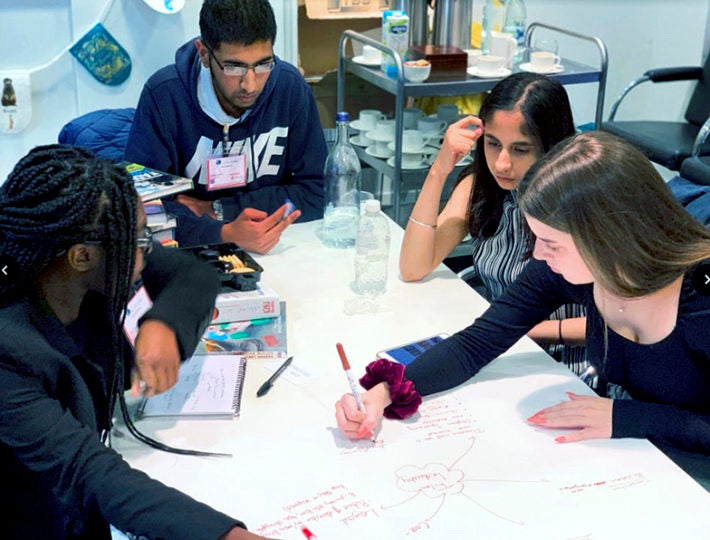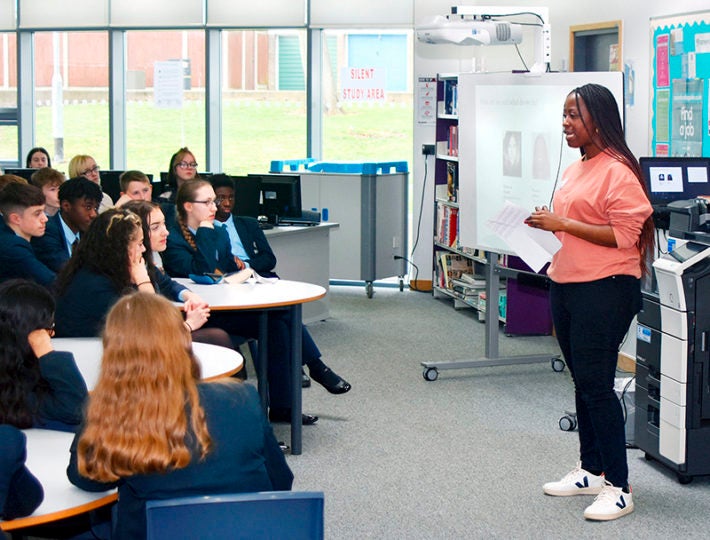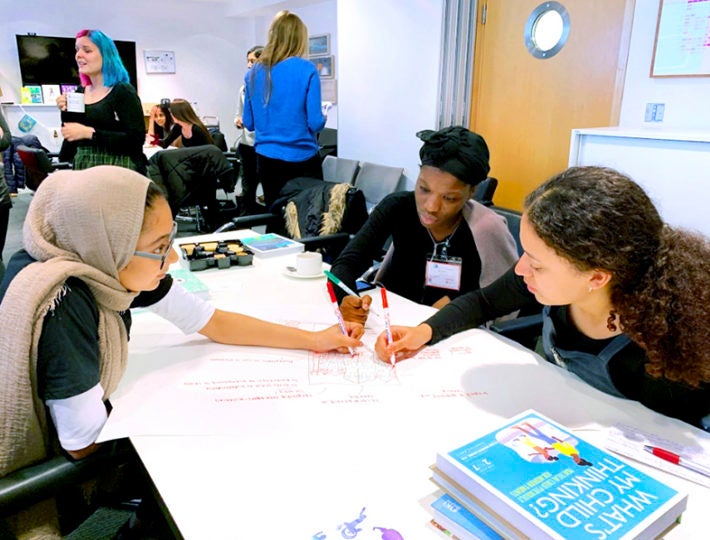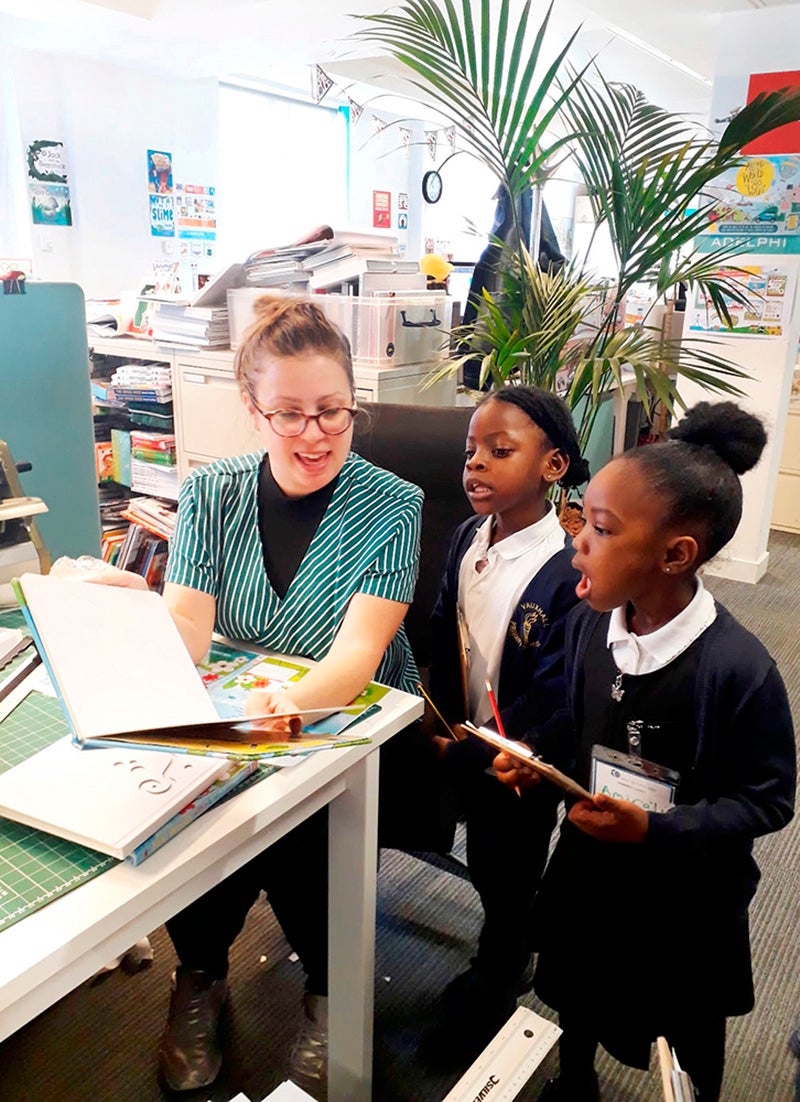 Colleague Featured: Elle Ward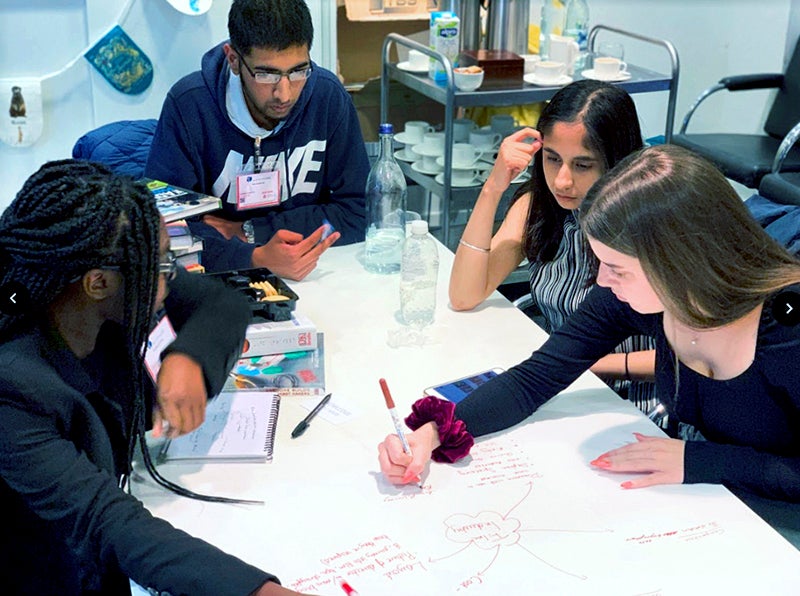 Colleagues Featured: Rebecca Smart & Pamela Afram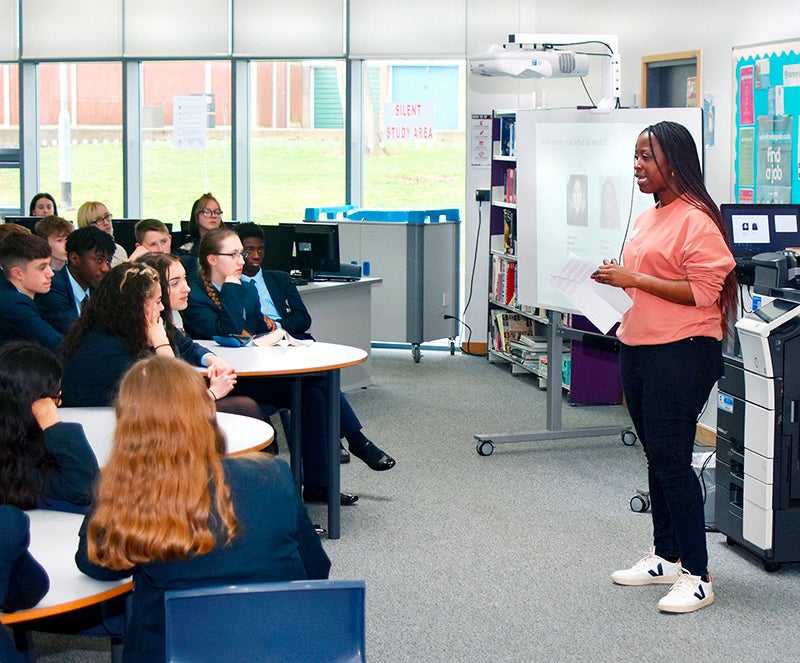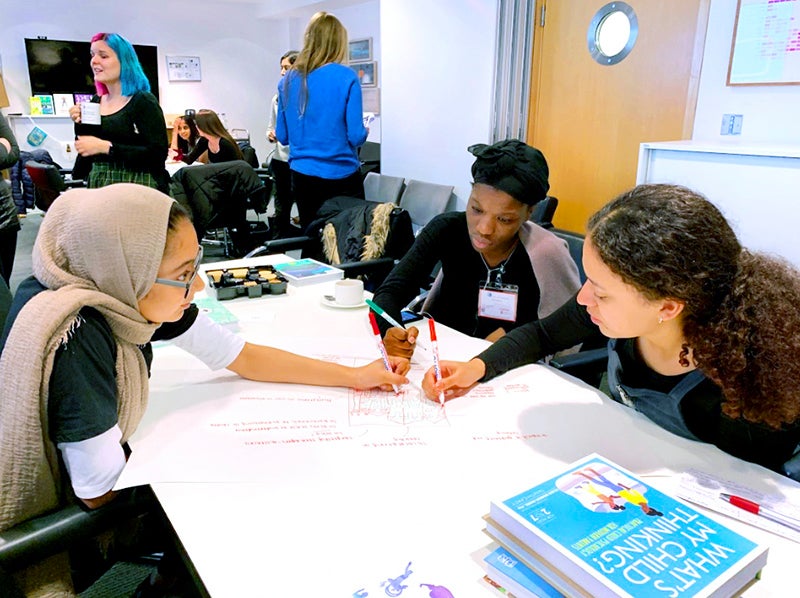 Colleague Featured: Kariss Ainsworth
---
Nurturing Skills to Achieve Aspirations
DK is passionate about helping young people to gain the skills they need to shape and achieve their aspirations. Working with a variety of organizations in the UK, including the National Literacy Trust, the Young Academies Group, and Speakers for Schools, DK has held interactive workshops to give school children aged between 5 and 18 years old who come from a variety of backgrounds an insight into a career in publishing and the joy of working with books. These workshops include tours around the DK office in London, talks by colleagues to students about how they got into publishing and what their jobs entail, and setting tasks whereby the children actively participate in the making of a book, giving them a fuller understanding of the publishing process.
---
A Special Reading Aloud Day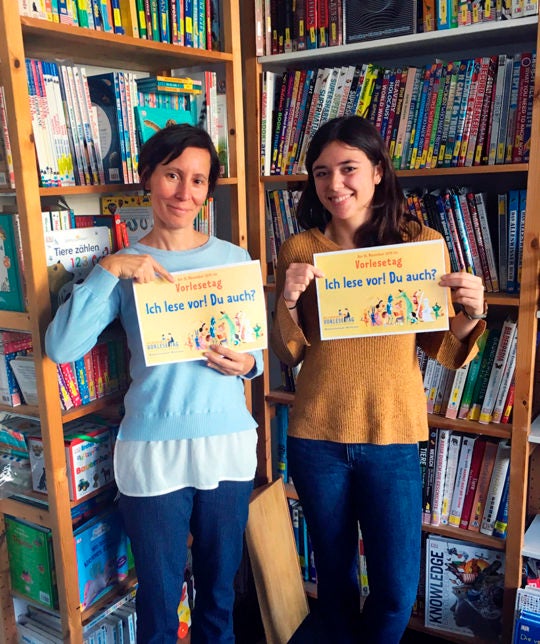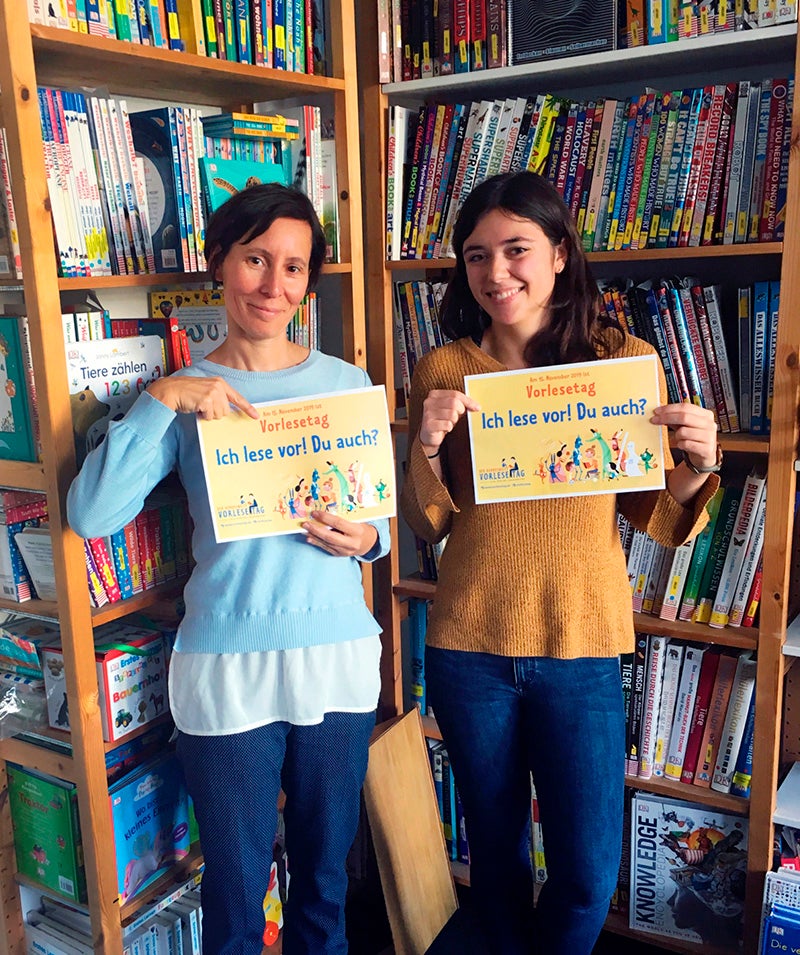 Colleagues featured: Martina Glöde and Stefanie Beck
---
A Special Reading Aloud Day
Every November in Germany, millions of people celebrate their love for reading and books by gathering in libraries, schools, and public institutions on Reading Aloud Day. For the 15th anniversary of Reading Aloud Day in 2019, DK welcomed 20 schoolchildren and their teachers into our Munich office, showing them the importance of nonfiction books and publishing. The students, aged 6 to 10 years old, took part in a book quiz, reading activities, and a special tour of the office with an exclusive visit to the Editorial department, where they learned all about how to create a book. The children were also able to vote on their favorite titles and book covers, and DK awarded each student a surprise certificate to mark their day of achievements. Participating in Reading Aloud Day is an important moment in DK Germany's calendar, as it aligns with our ambition to develop a lifelong love of reading in children.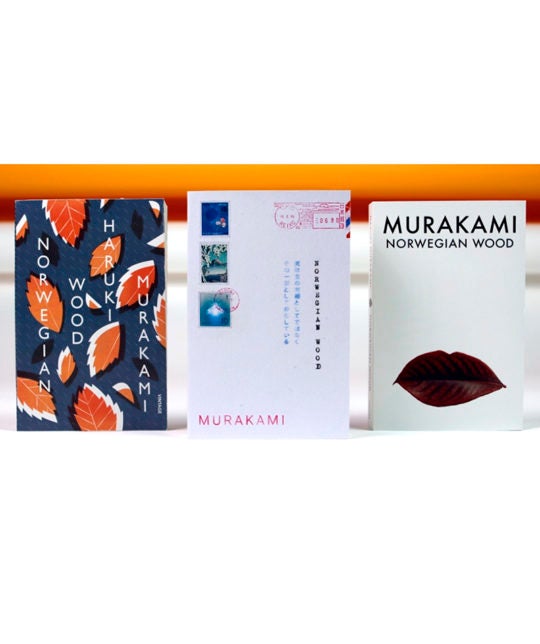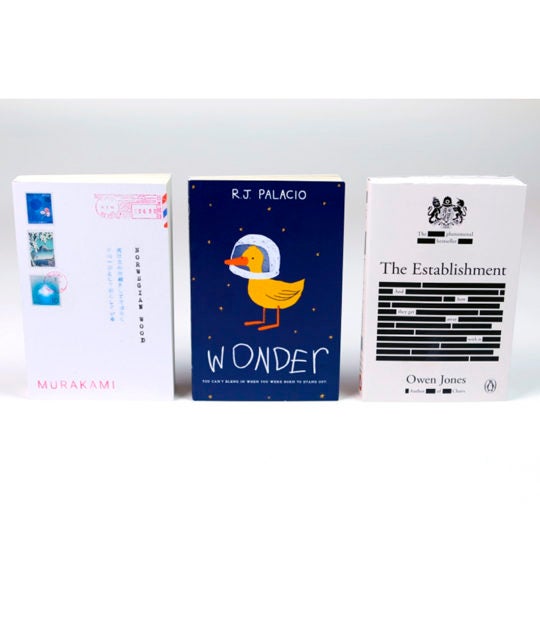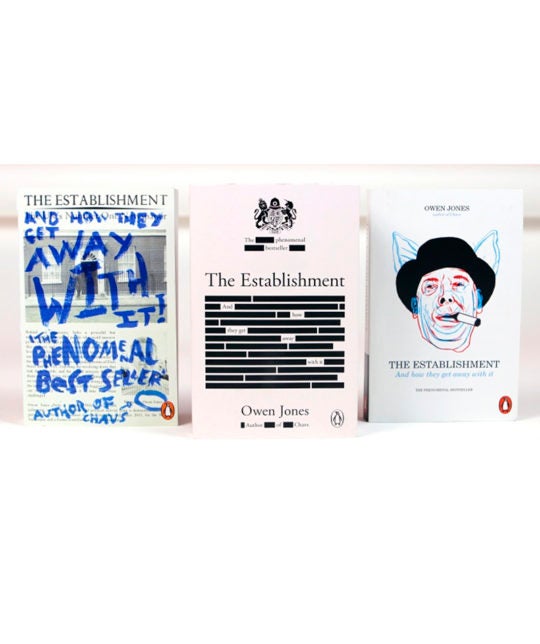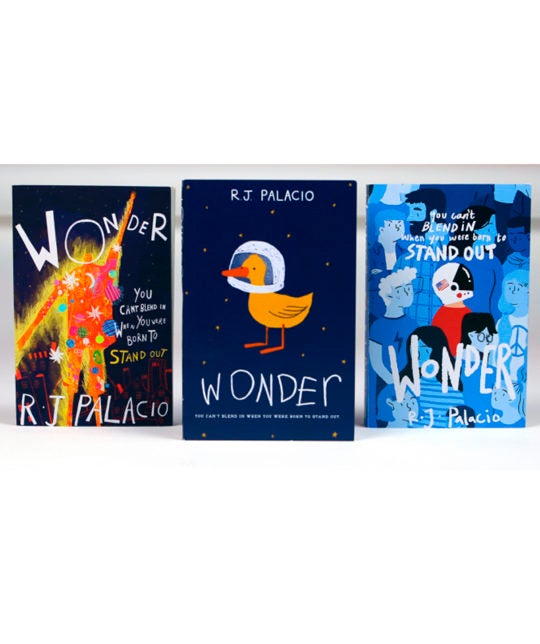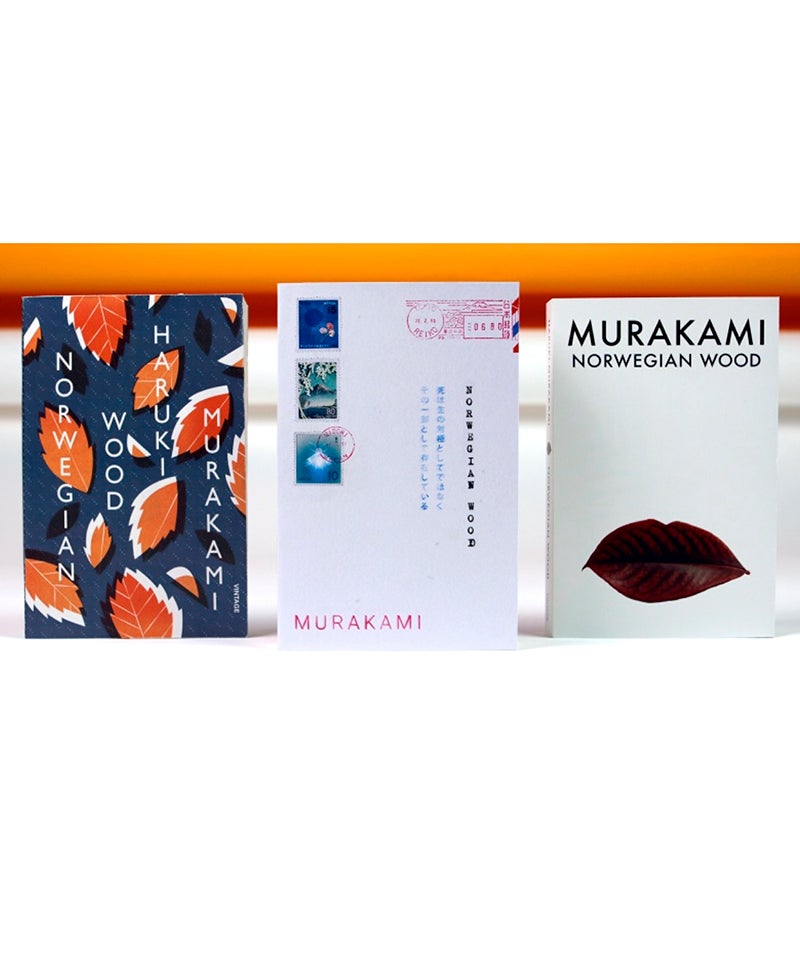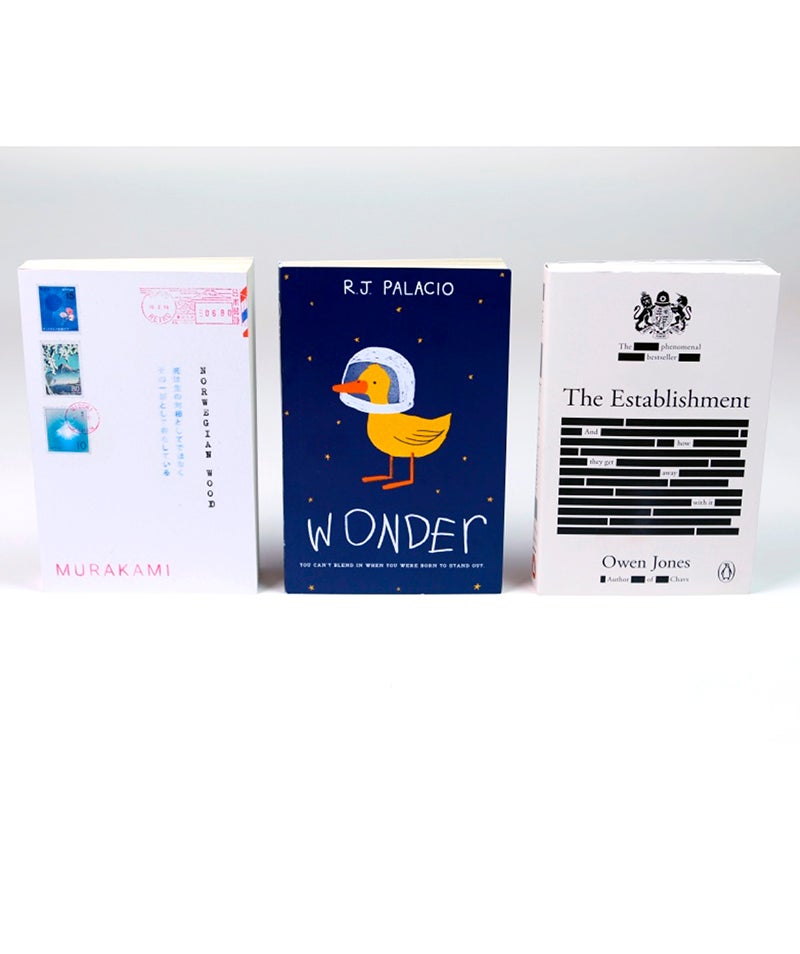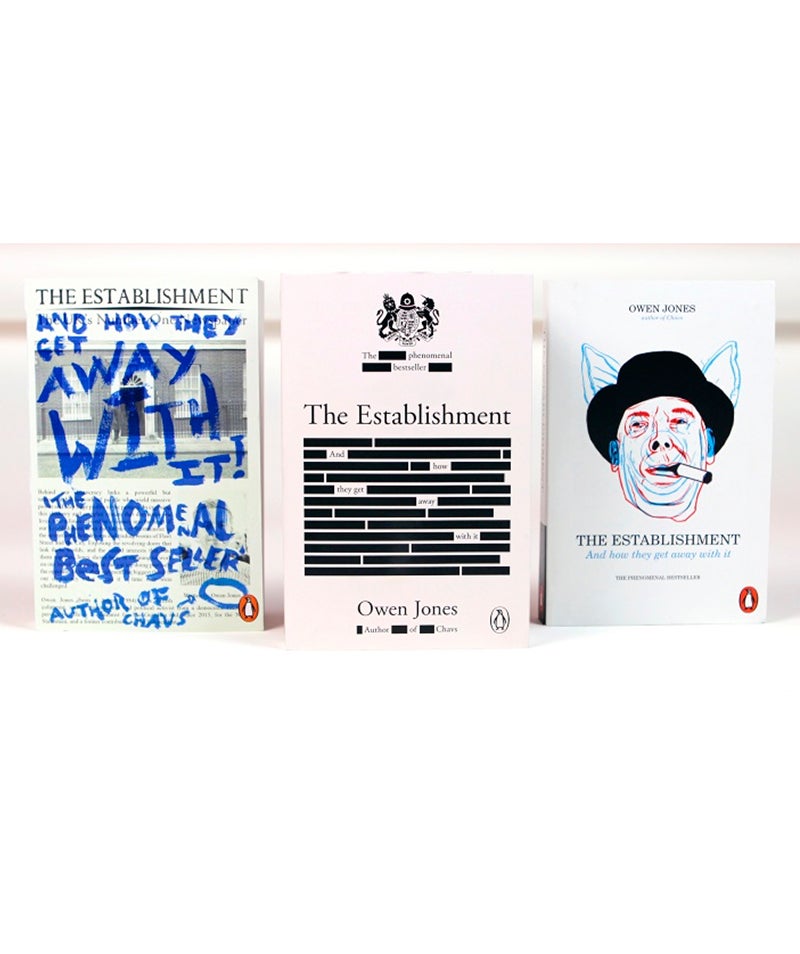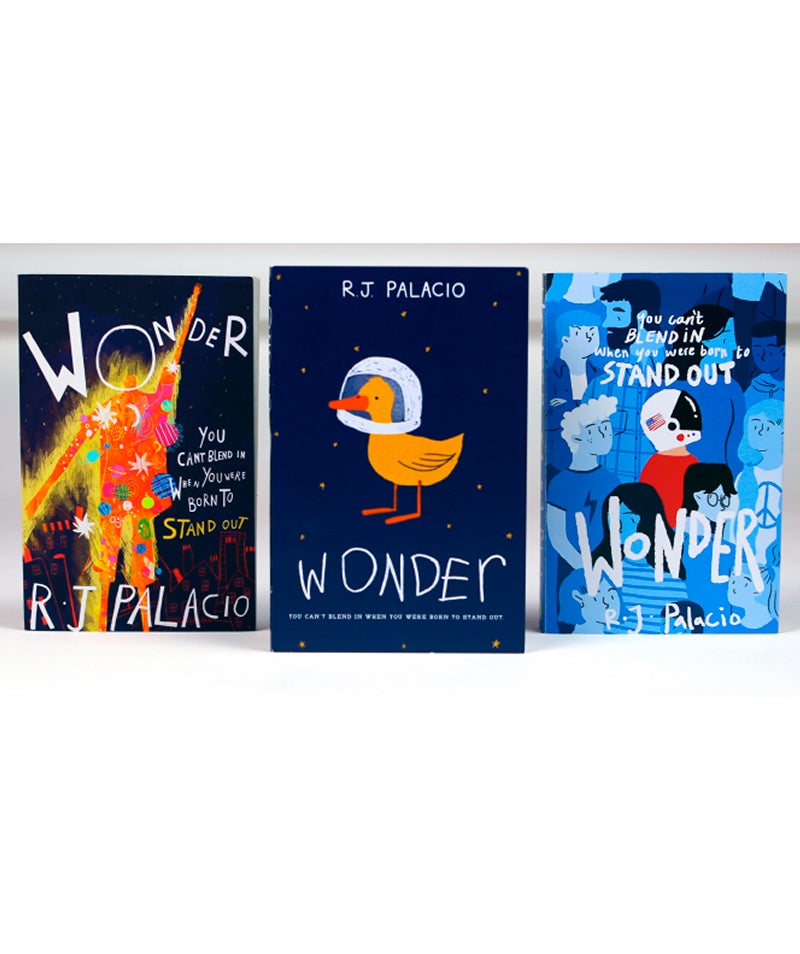 ---
Student Design Awards
Launched in 2006, the Student Design Awards aim to find the next generation of book cover designers. Giving students the opportunity to work with real cover design briefs firsthand, the competition asks participants to reimagine iconic book covers across the award's three categories: Adult Fiction, Adult Nonfiction, and Children's. The winner is awarded within our design teams as well as a cash prize of £1,000. To learn more about the award, click here. To learn more about our 2019 winners, click here.
---
Celebrating World Book Day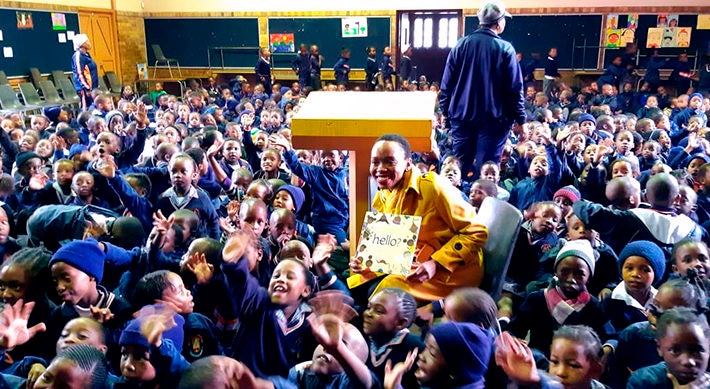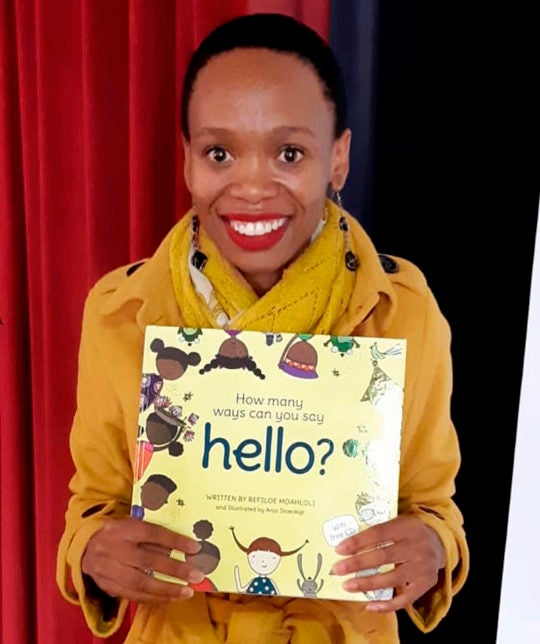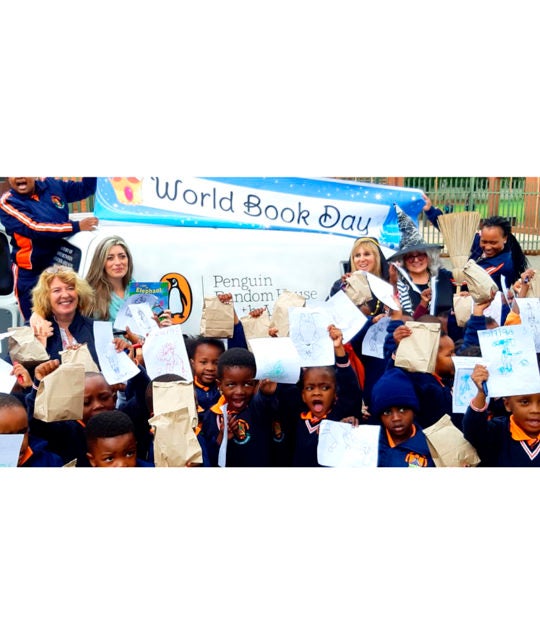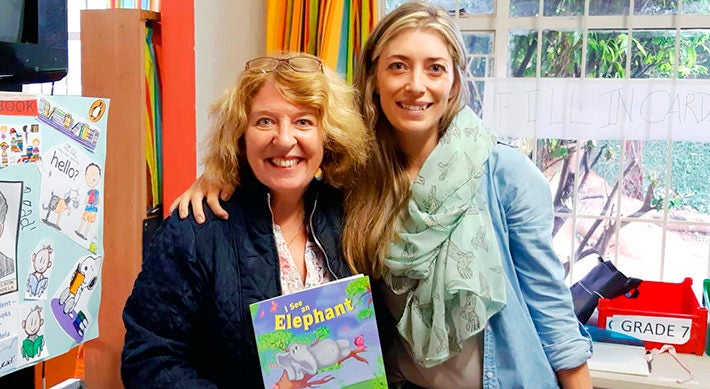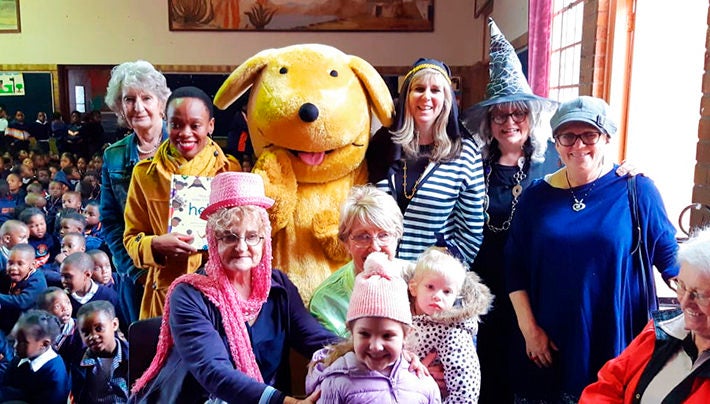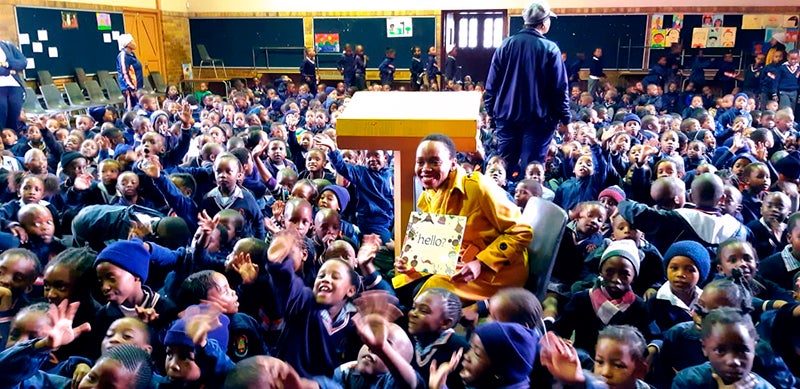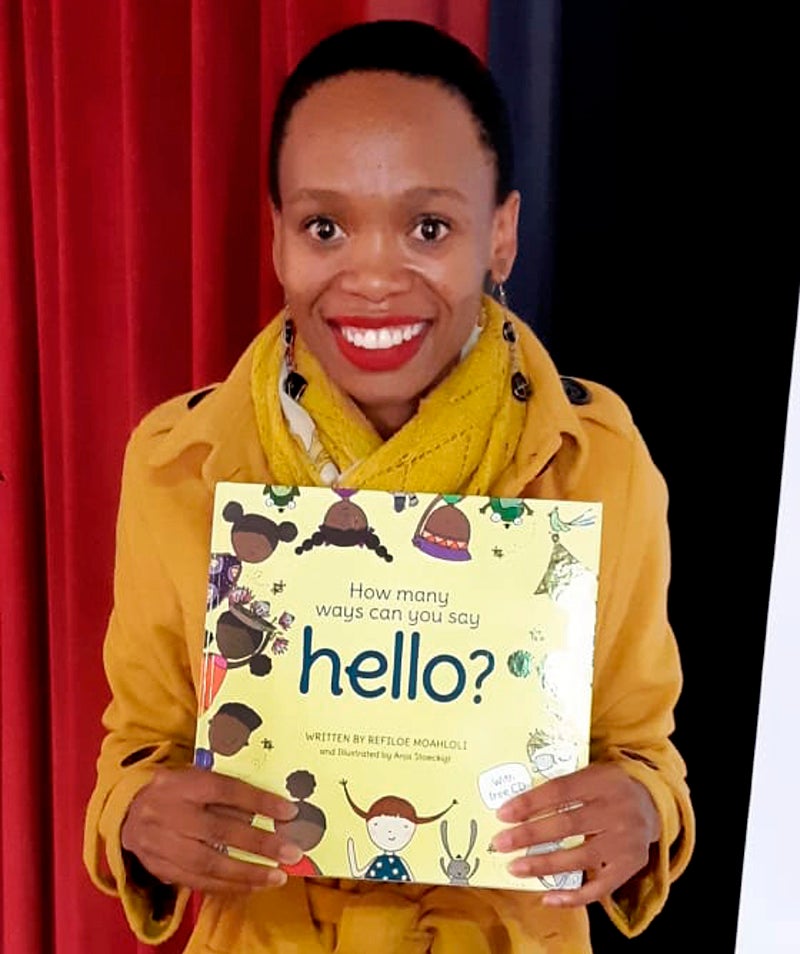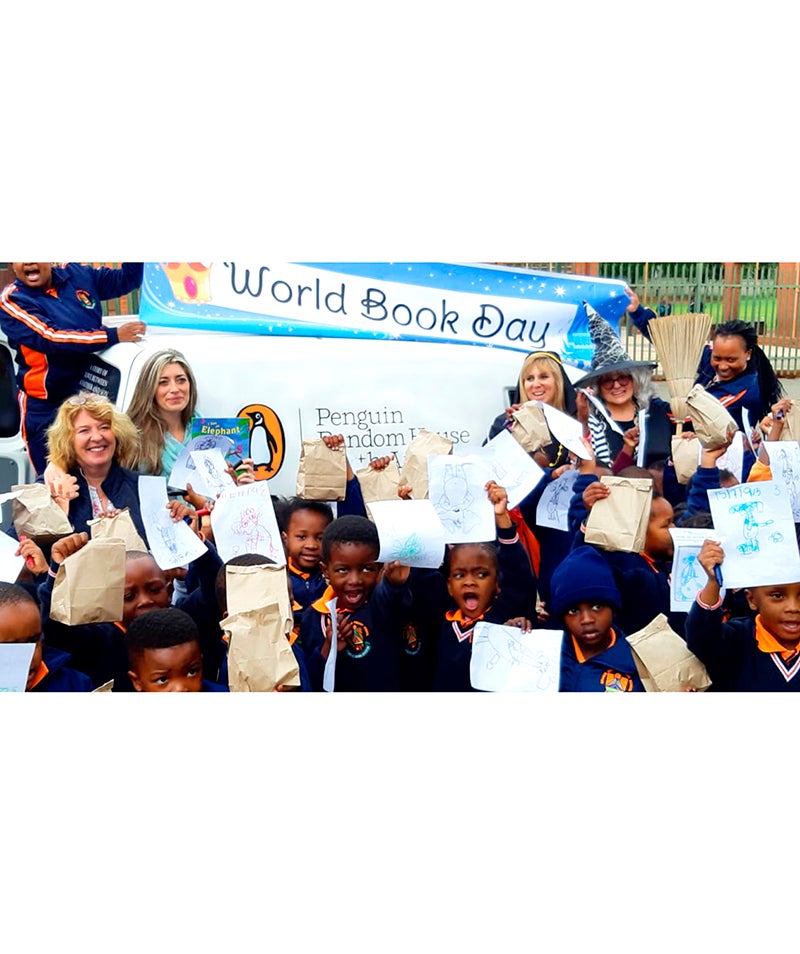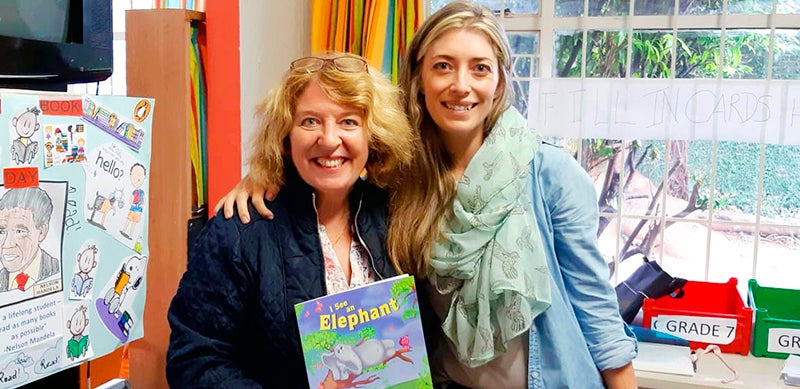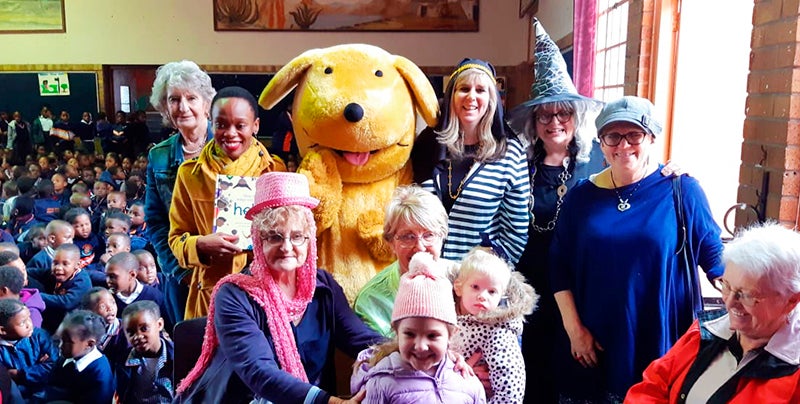 ---
Celebrating World Book Day
In honor of World Book Day, we celebrated with Orange Grove Primary School in Johannesburg as part of our ongoing campaign to assist young readers with access to books. Through discussions with the school's volunteer librarian, we learned that each class typically lines up outside the library during breaks to borrow a book. We donated more than 600 books, as well as treats for everyone, and we committed to installing new bookshelves in their library. World Book Day, of course, wouldn't be complete without authors, and we were joined by author/illustrator combo Elaine Macdonald and Vanessa Mearns (I See an Elephant) as well as author Refiloe Moahloli (How Many Ways Can You Say Hello?), who came to read to the students.
---
Reading Corners Donated to Primary Schools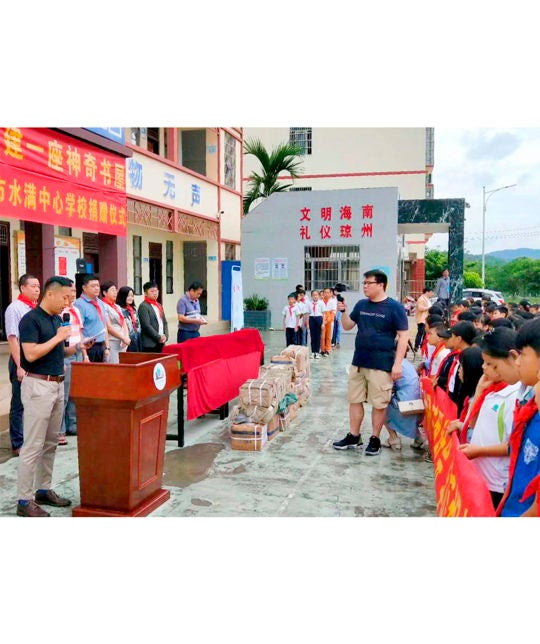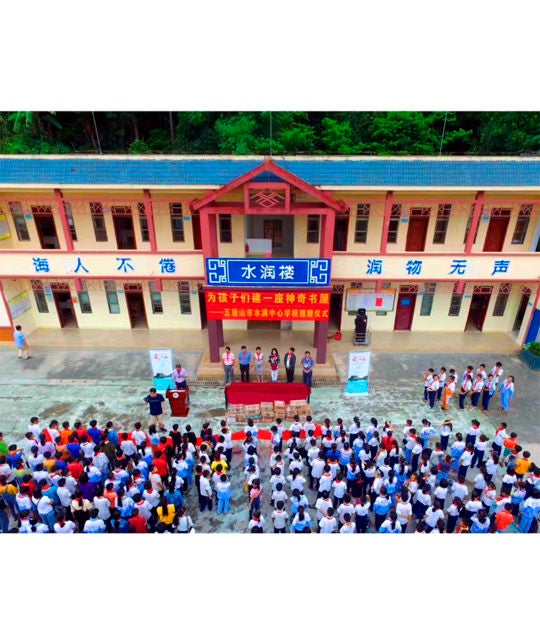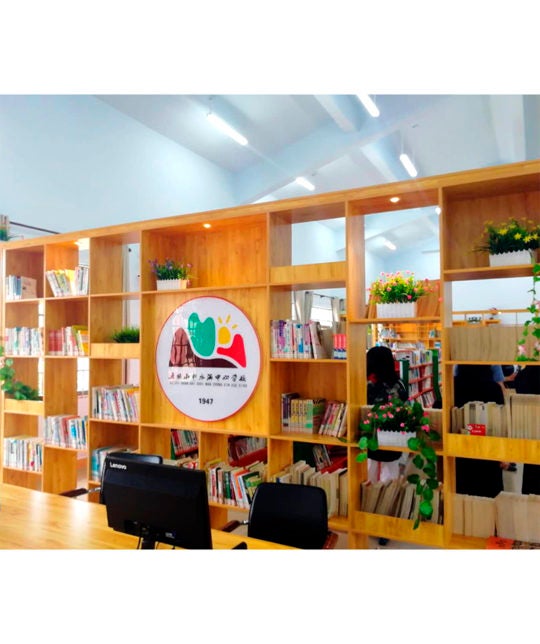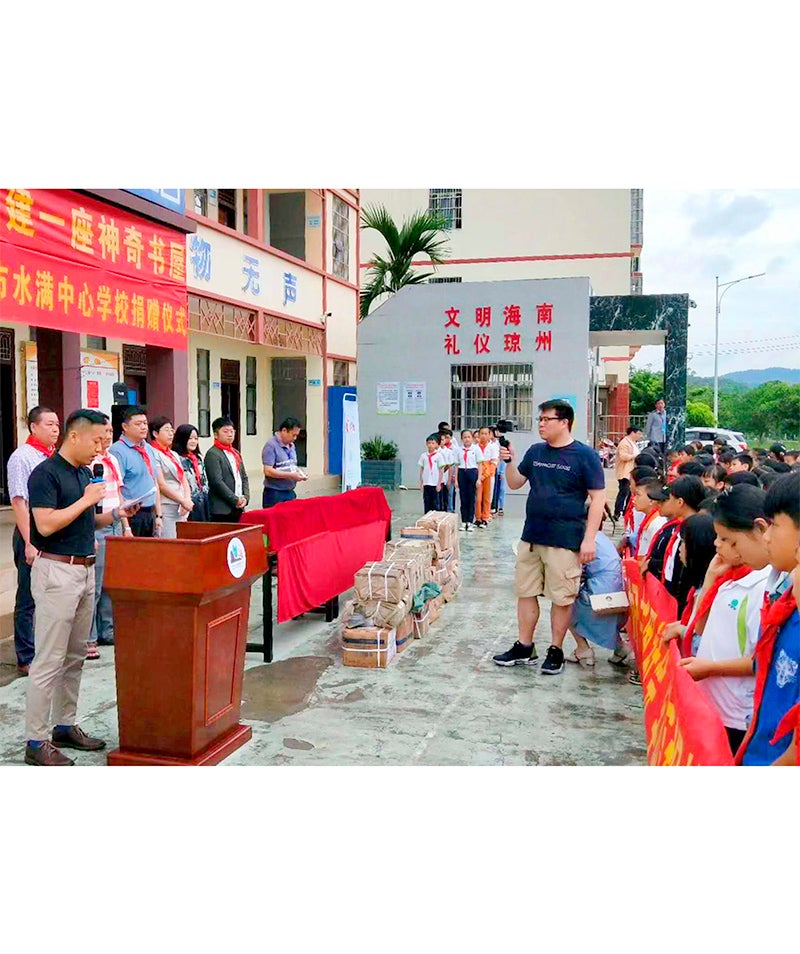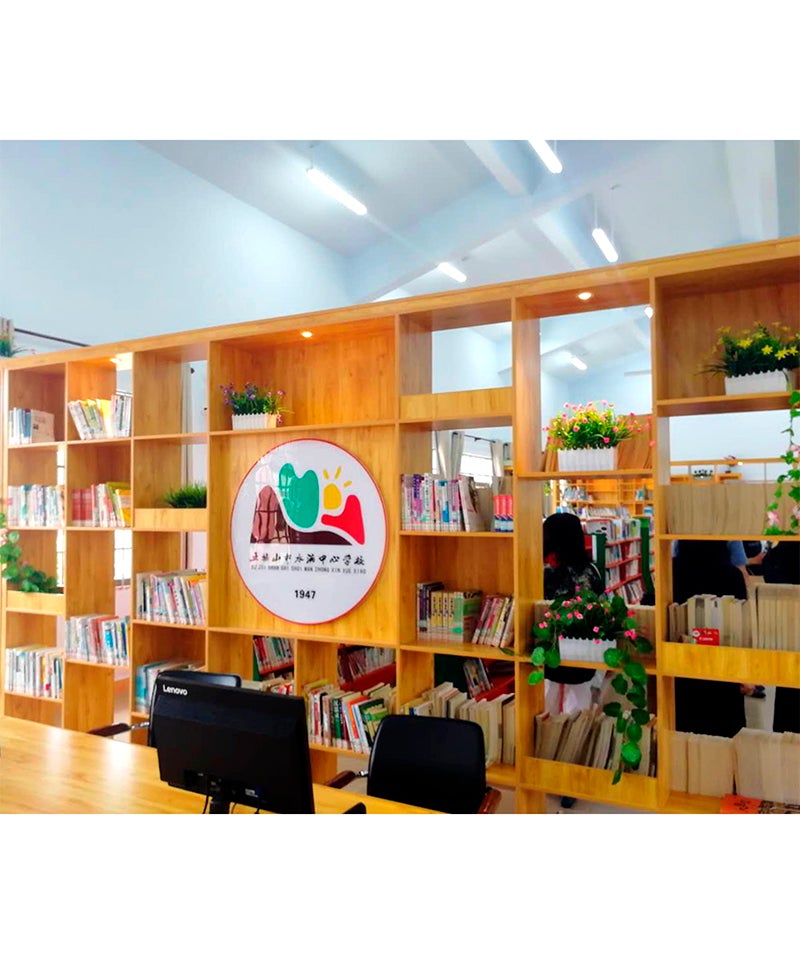 ---
Reading Corners Donated to Primary Schools
In June 2019, we donated reading corners called "magic book houses" to the impoverished region of Hainan province for students to have access to books and safe spaces to read. In addition, we donated 30 sets of the Magic Tree House series and other books, as well as 20 computers, to more than 300 students at Shuimanxiang Primary School
---
Book Donations for the Library Project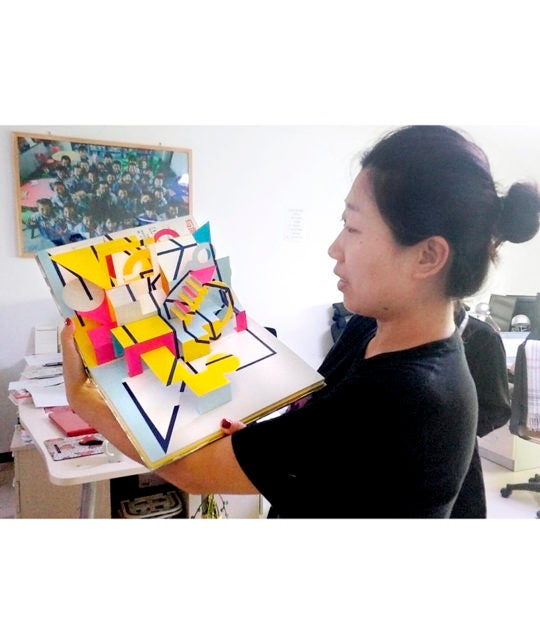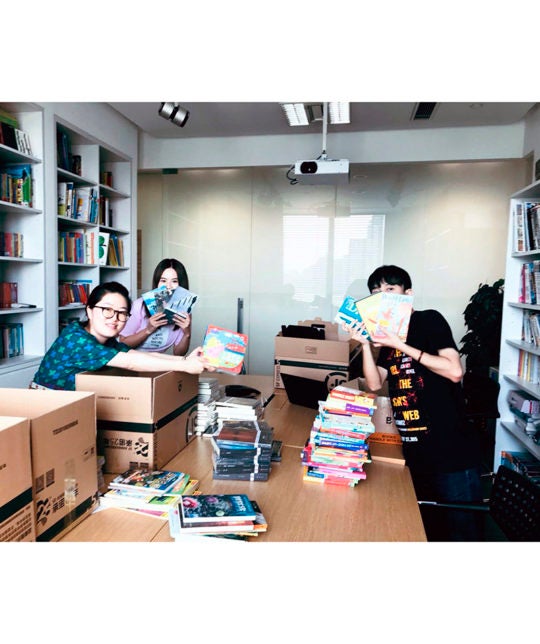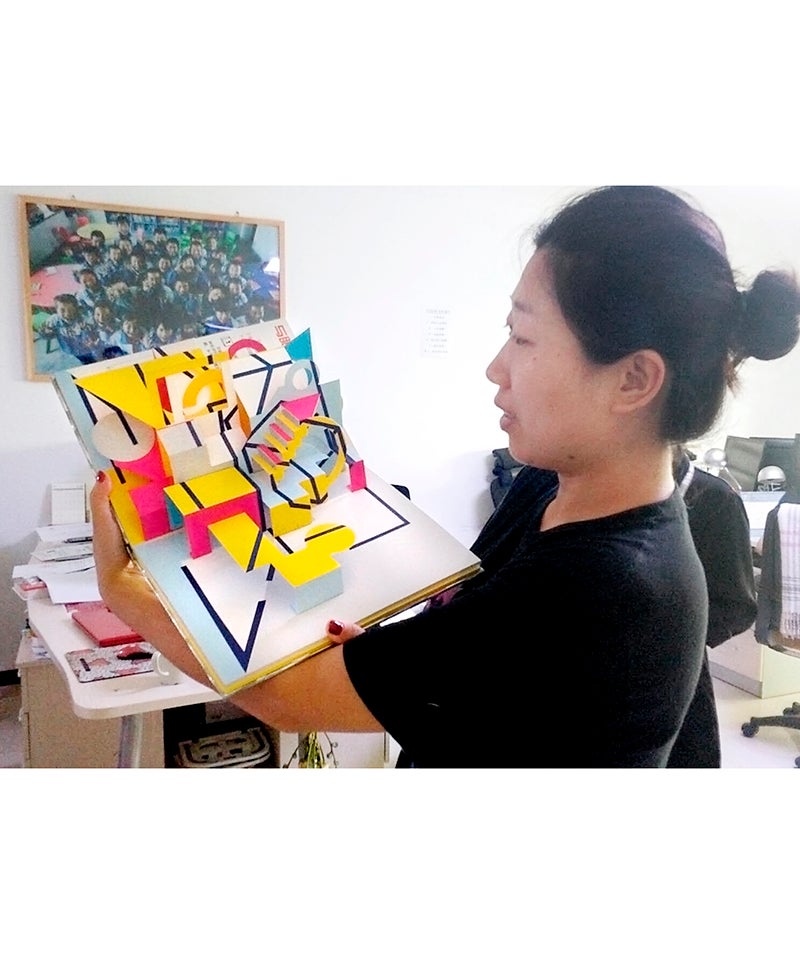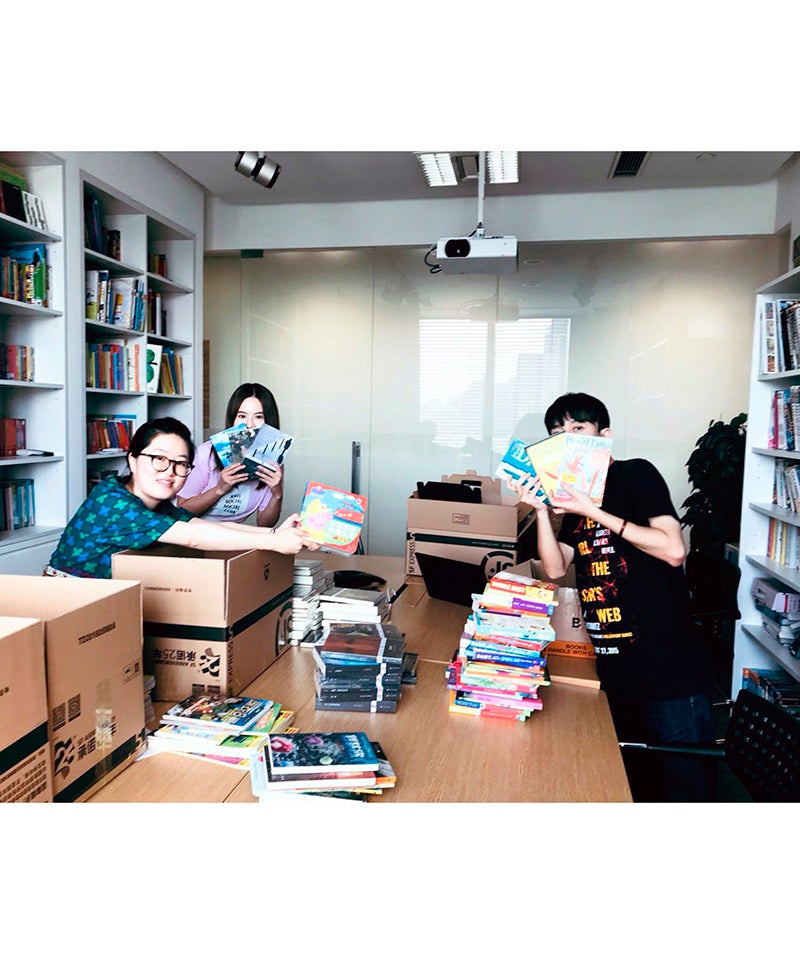 ---
Book Donations for the Library Project
To celebrate the 5-year anniversary of Penguin Random House, we hosted a book drive, collecting a total of 733 books. We donated the books to the Library Project, an nonprofit dedicated to improving literacy among children in rural Asia, specifically China, Cambodia, and Vietnam, by donating books (in local languages) and shelving to build libraries in schools of need. The Library Project also provides support and training for teachers, to help them maximize use of their libraries and encourage children to read more. To learn more about the Library Project, click here.
---
Amplifying Diversity in Classrooms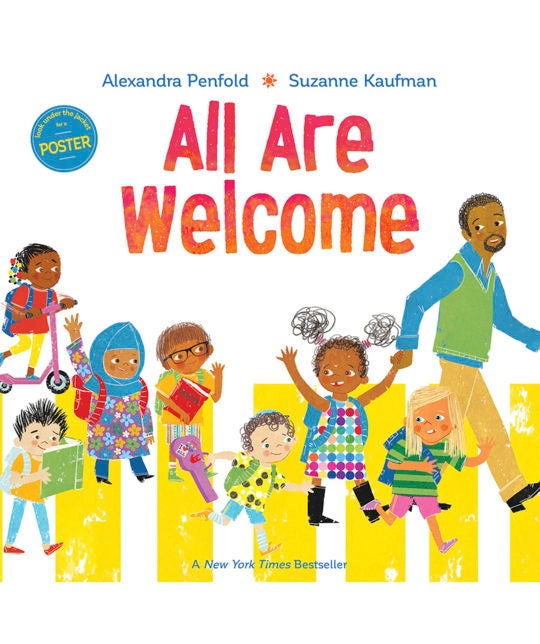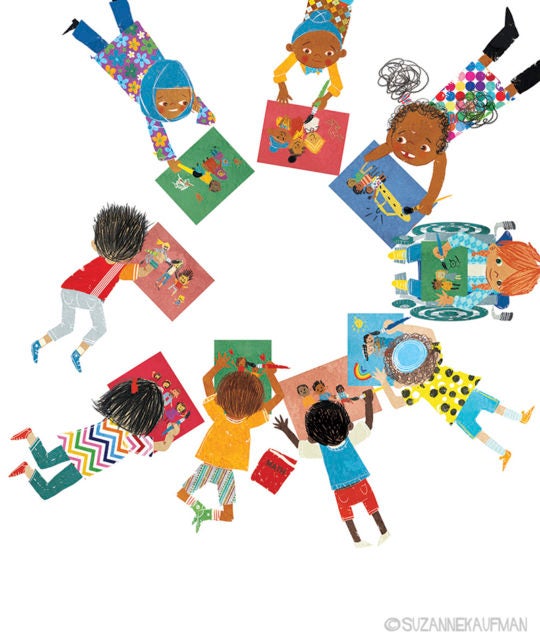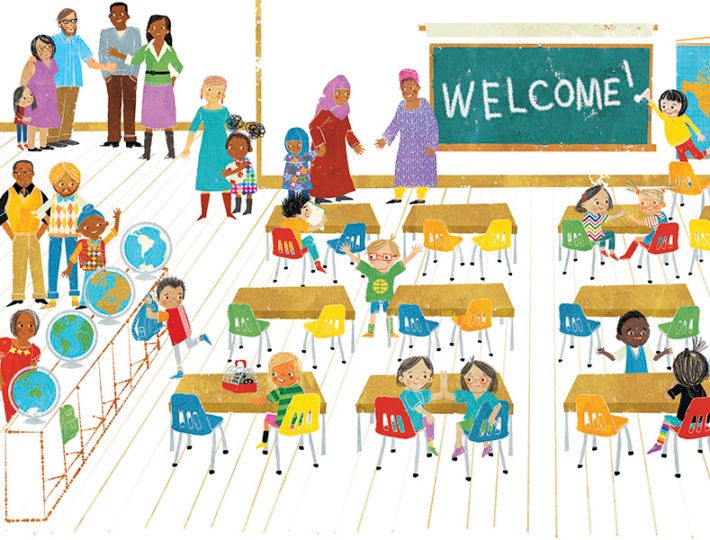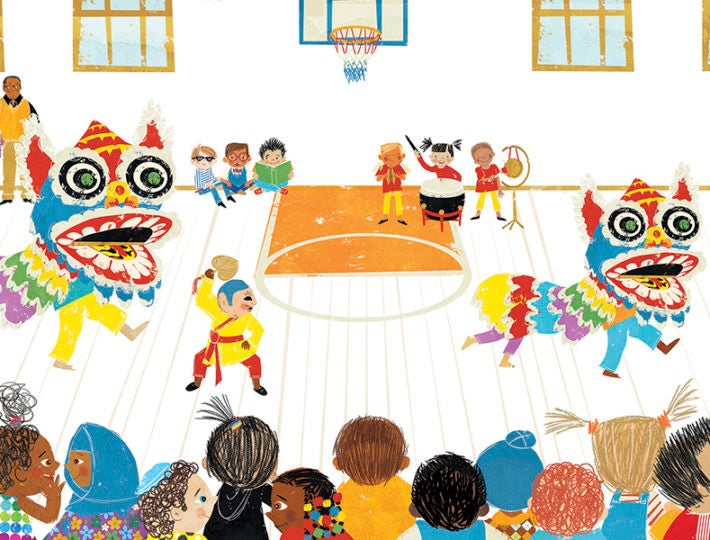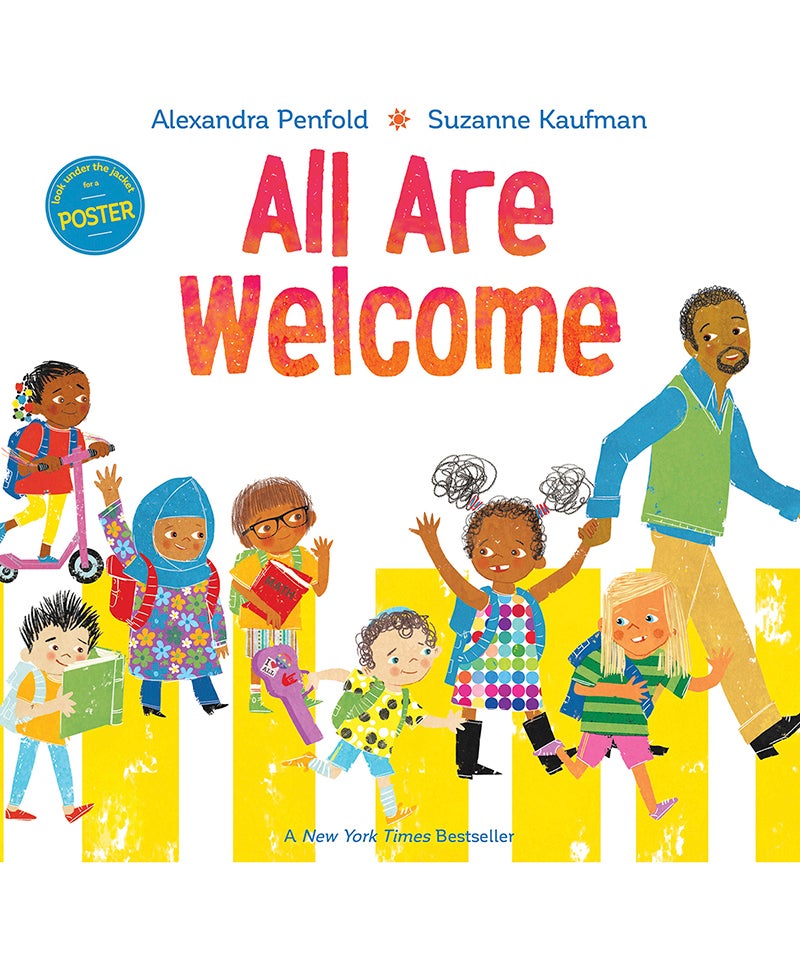 Suzanne Kaufman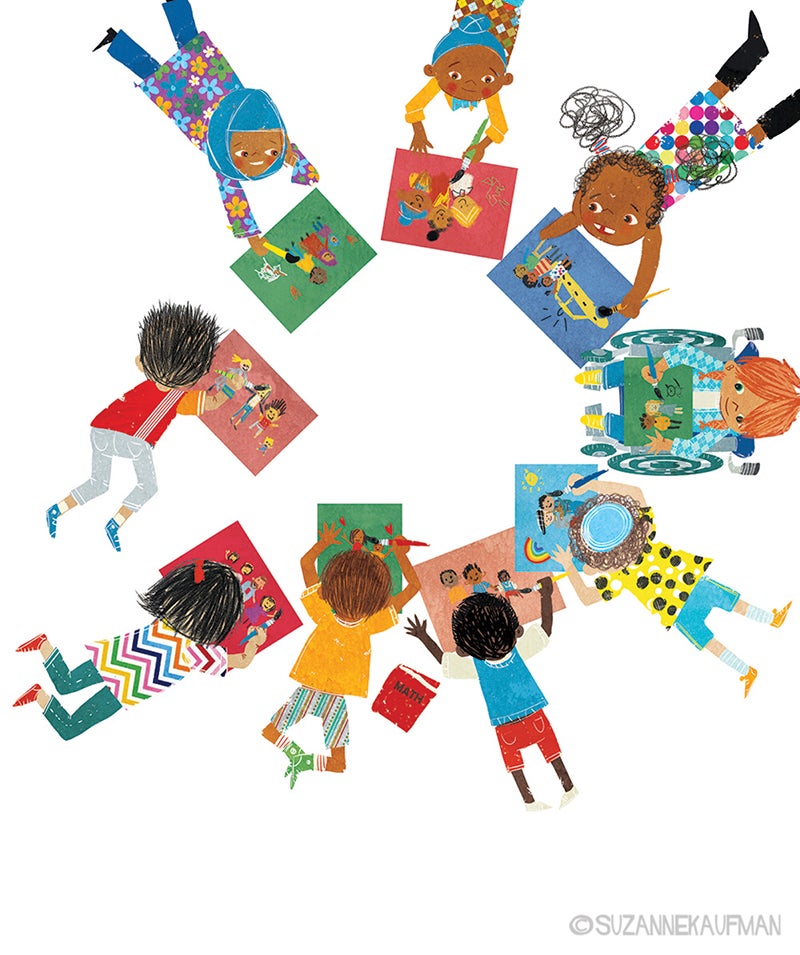 Suzanne Kaufman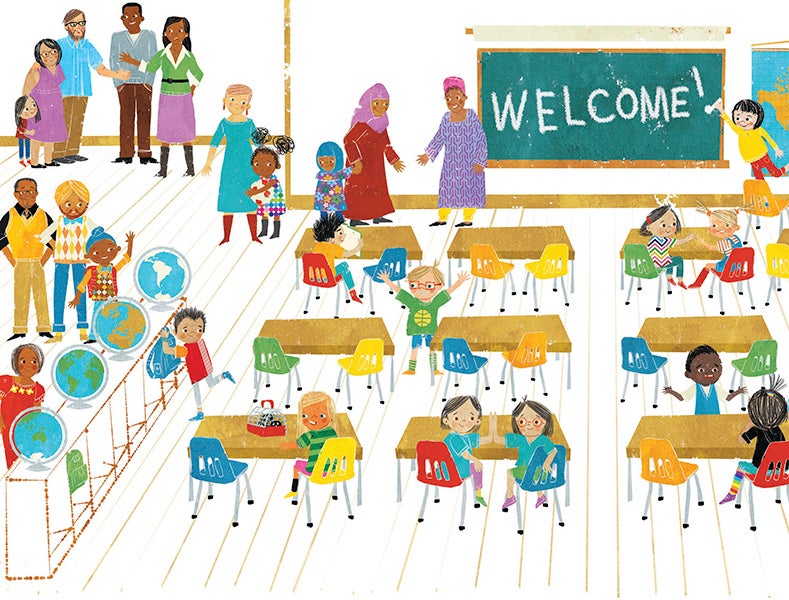 Suzanne Kaufman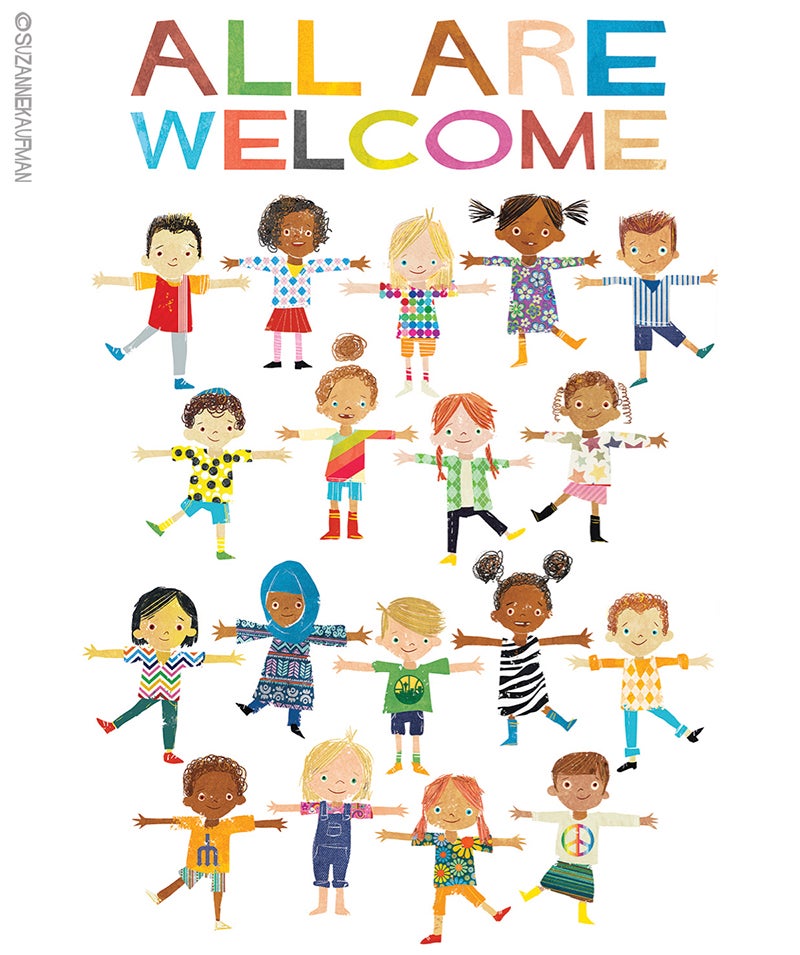 Suzanne Kaufman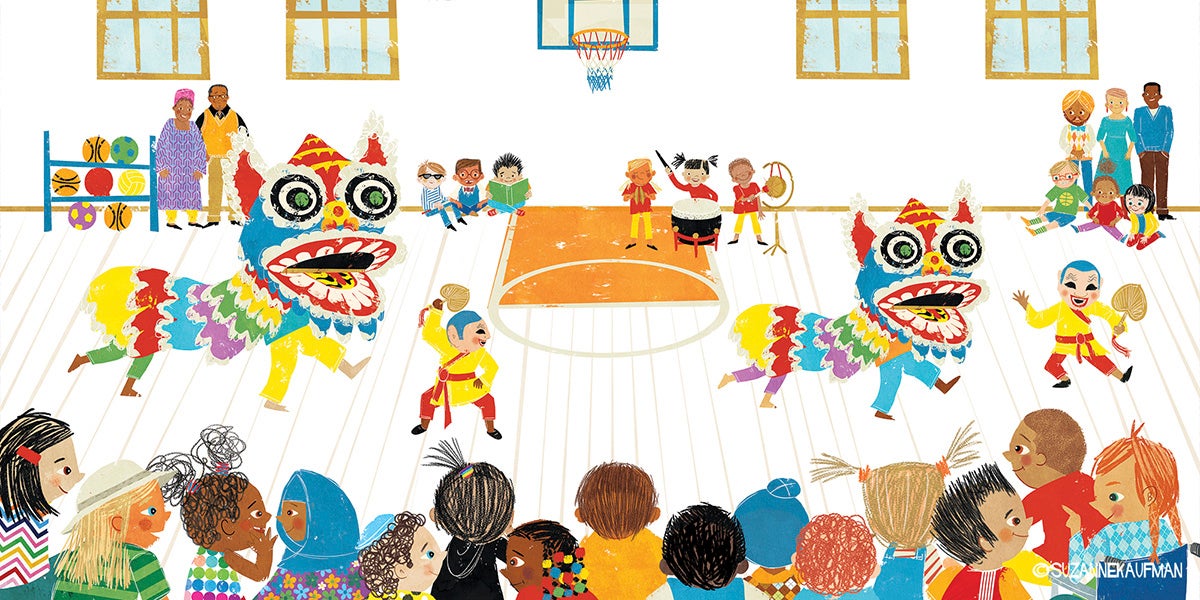 Suzanne Kaufman
---
Amplifying Diversity in Classrooms
We have been listening to educator feedback that developing empathy and respect is a priority in increasingly multicultural classrooms. With this information in mind, together with one of our children's publishing divisions, Random House Children's Books, we partnered with First Book on a campaign that centered on the essential themes of diversity, acceptance, and inclusion in its back-to-school efforts in 2019, donating 15,000 copies of a First Book–exclusive, affordable paperback edition of All Are Welcome, written by Alexandra Penfold and illustrated by Suzanne Kaufman. The book features a school with children of different ethnicities, religions, and abilities and from different family structures playing side by side. To learn more about this campaign, click here.
---
Explore Commitments by Region