---
Free Expression &
Joy of Reading
We believe that books, and the stories and ideas they hold, have the unique capacity to connect us, change us, and carry humanity forward toward a better future for generations to come. Through our books and reading, we seek to create a world where independent thinking, free expression, and creativity flourish.
---
Our Commitments in Action
---
Bringing Books to Families With the L.A. Dodgers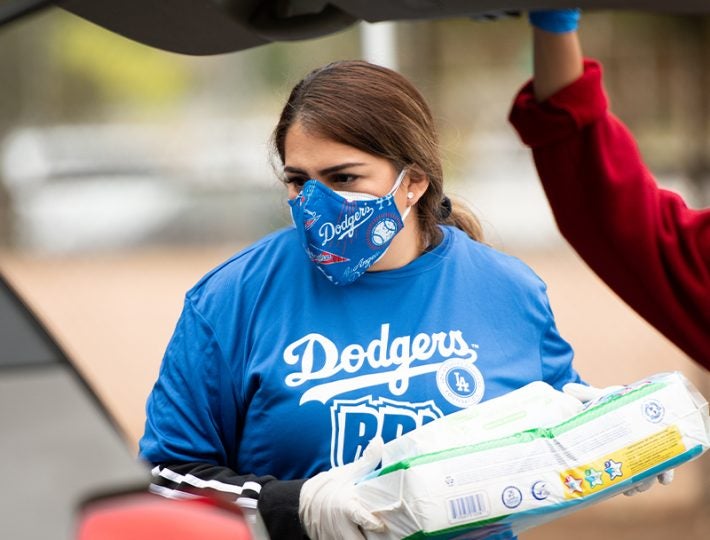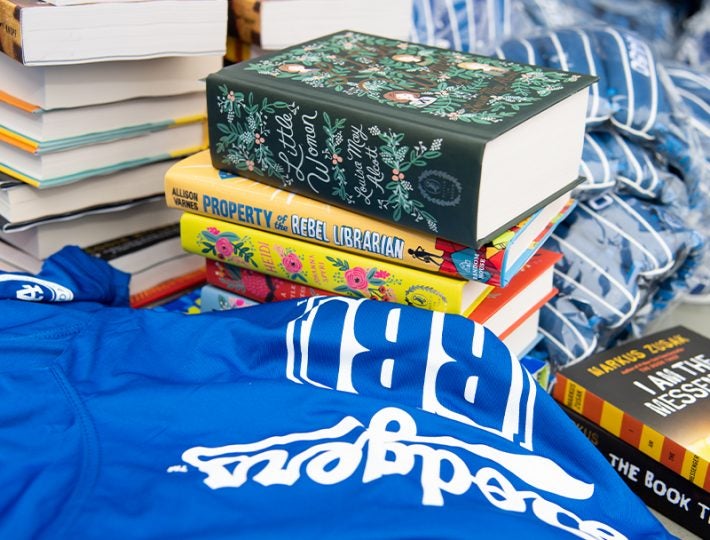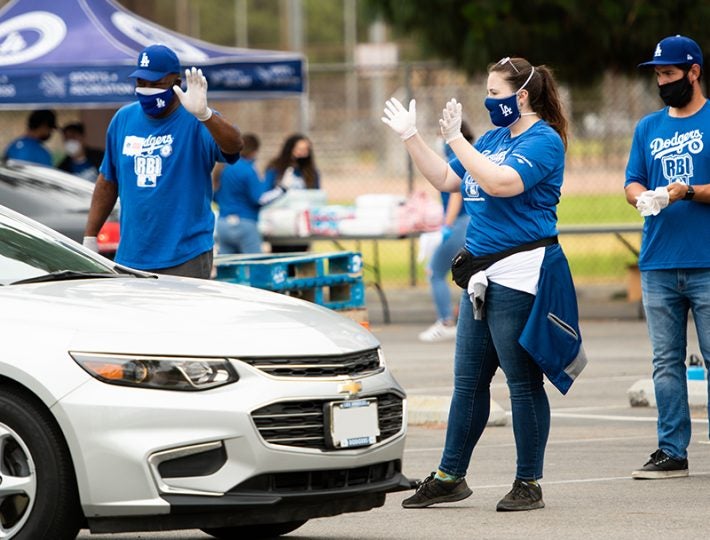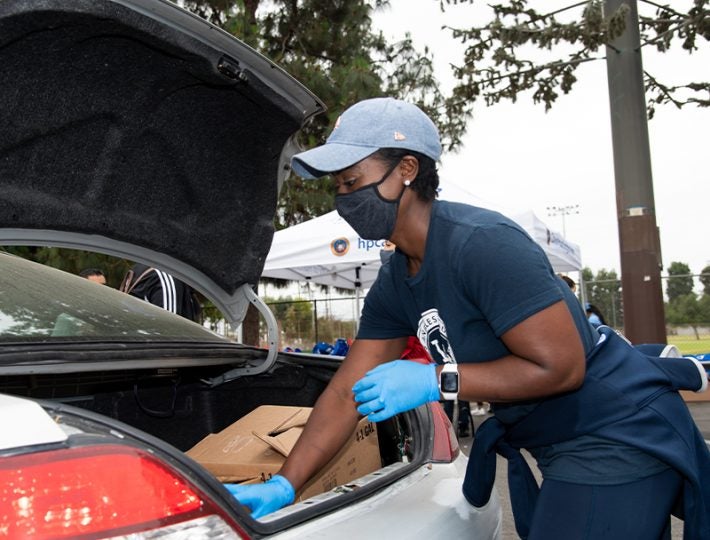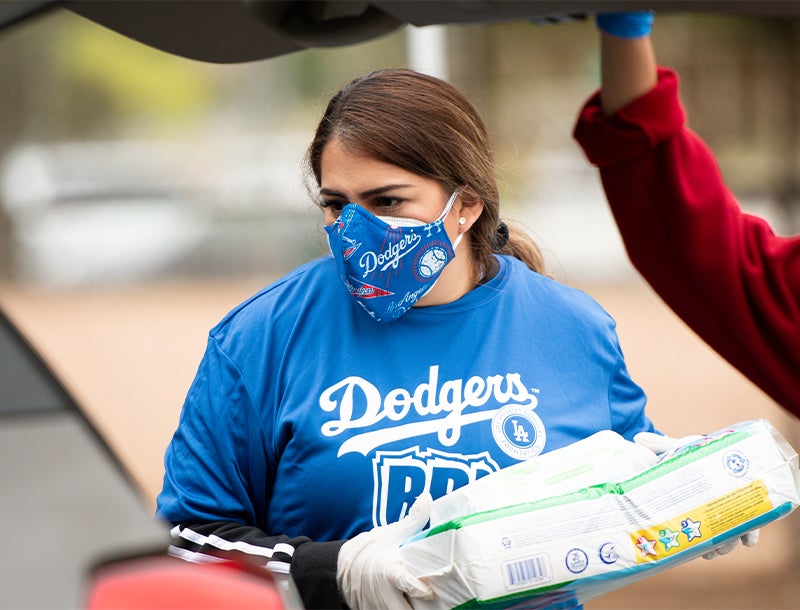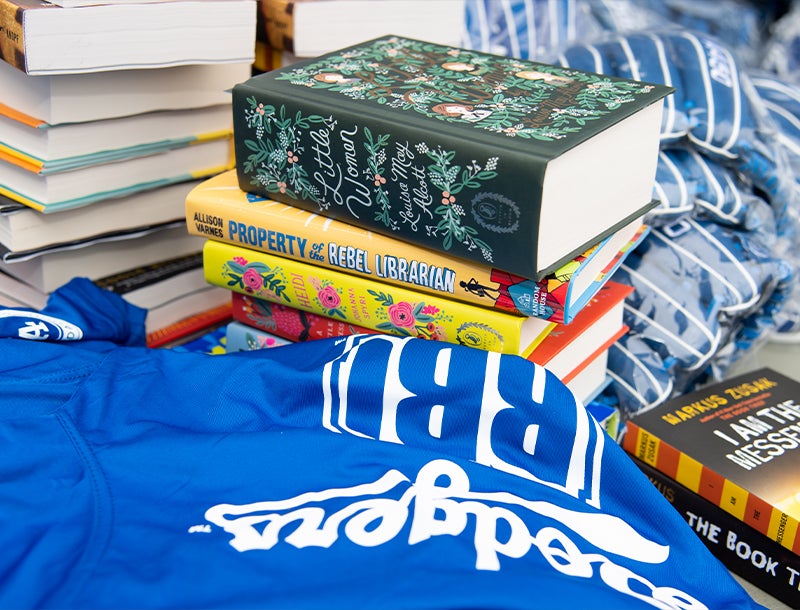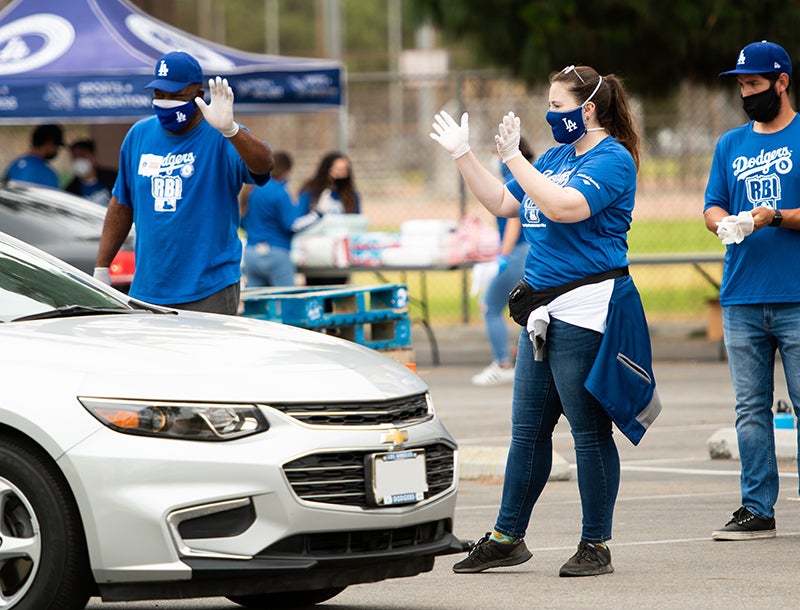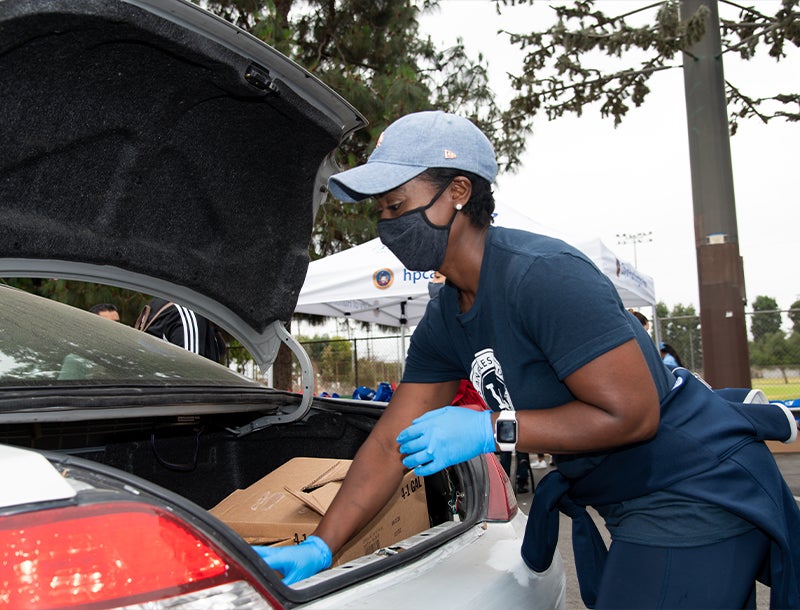 ---
Bringing Books to Families With the L.A. Dodgers
Throughout the year, the Dodgers Reviving Baseball in Inner Cities program typically hosts Dodger Days as community-based resource fairs at local parks for thousands of kids and their families in Southern California. In response to COVID-19, the new "drive-thru" series is an adjustment from its in-person format.  The Los Angeles Dodgers Foundation (LADF) conducted a needs assessment with the Dodgers RBI families, their youth development program for 5 to 18-year-olds. Of the youth currently enrolled in this program, 25% have household incomes below $20,000 annually. Through this assessment, they found that the majority of families indicated lack of access to books as a barrier to distance learning.
The LADF hosted five drive-thru events in June, providing over $480,000 in food boxes, exercise and fitness resources, softball and baseball equipment, books, and educational support to feed families and help youth stay active and healthy.
Penguin Random House donated 500 books that were given away to attending families for their children.
Through the LADF, the Dodgers have been providing critical donations to support the local COVID-19 relief efforts that will hopefully uplift significantly impacted Angelenos, including the most vulnerable populations. In 2017, PRH also partnered with the L.A. Dodgers and LADF on their joint initiative, LA Reads, to help address the literacy crisis in Los Angeles, by getting children excited about reading, with a special event at the Los Angeles Central Library.
---
Donating Books to Communities in Need at a Time of Crisis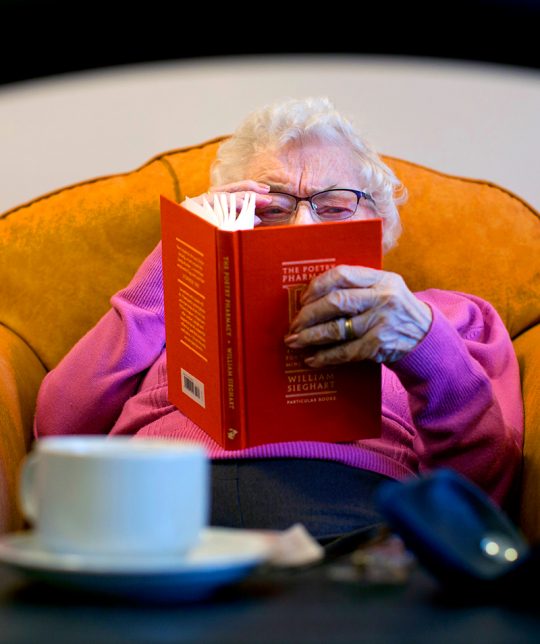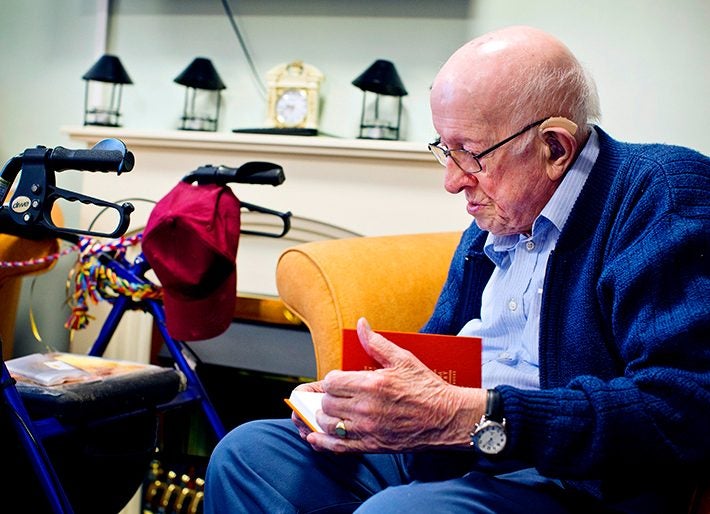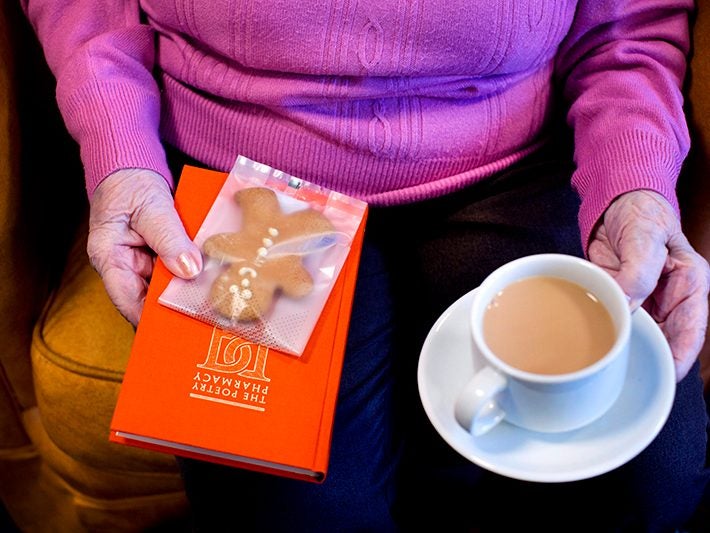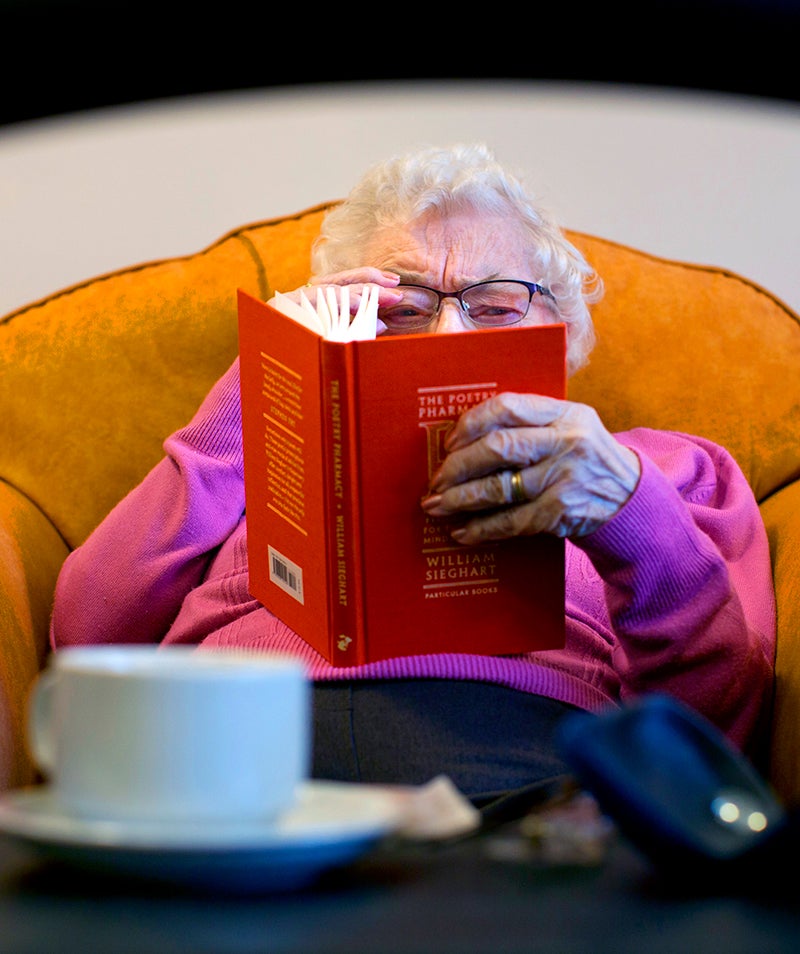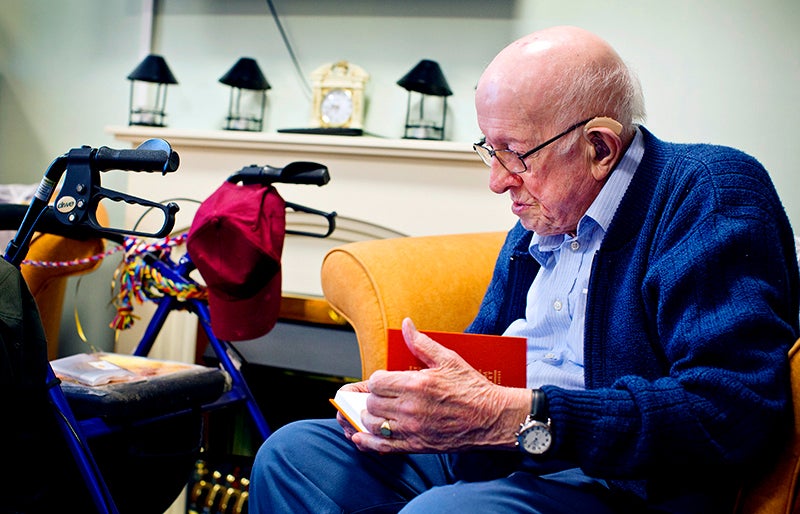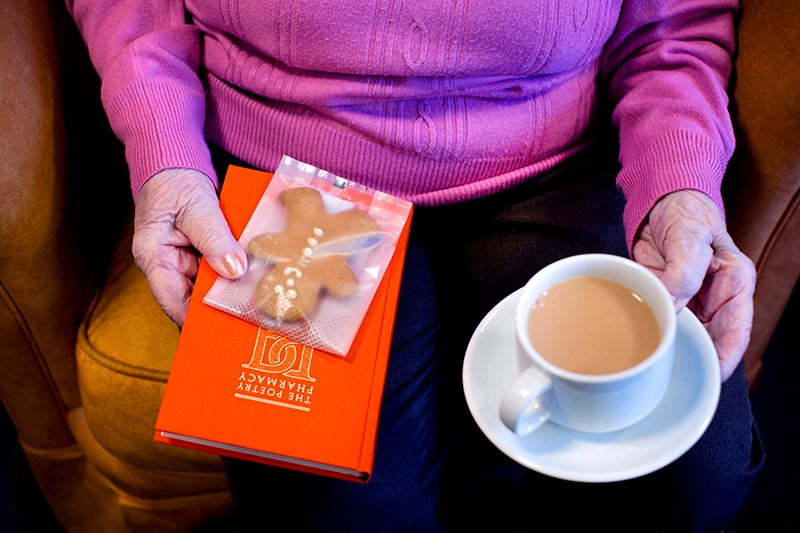 ---
Donating Books to Communities in Need at a Time of Crisis
We distributed free books to some of the communities most affected by the COVID-19 crisis, including families on low incomes and senior citizens facing isolation. By getting thousands of books into the hands of people who face particular hardship or distress during this challenging time, our aim was to provide mental stimulation, company, and comfort at a time when people need the power of books more than ever. We distributed books through a partnership with the community platform Neighbourly, which supports a national network of food banks and community causes that deliver food parcels to people's homes, as well as grassroots groups that support senior citizens. To learn more about how we teamed up with Neighbourly to offer relief and escapism in challenging times, click here.
16.7 Million
BOOKS DONATED
---
Penguin Random House U.S. has donated more than 16.7 million books since 2014, the company's first full year as PRH.
---
Penguin Random House U.K. donated £60,000 to the Book Trade Charity fundraiser to support booksellers in the U.K. and Ireland experiencing hardship due to COVID-19.
---
DK U.S. Donates More Than 3,000 Books During Lockdown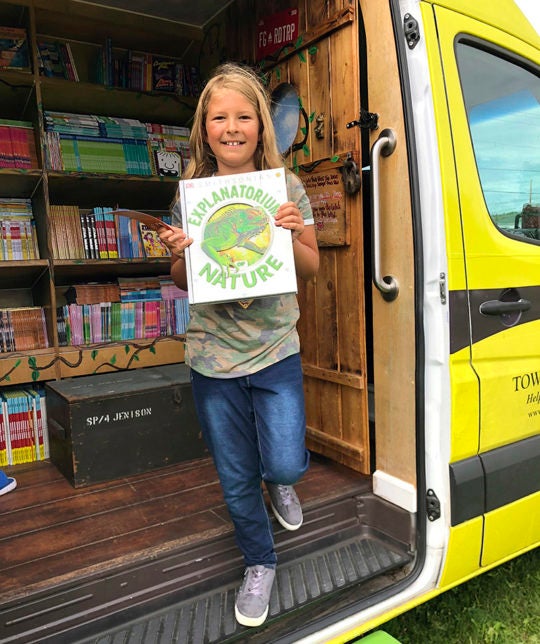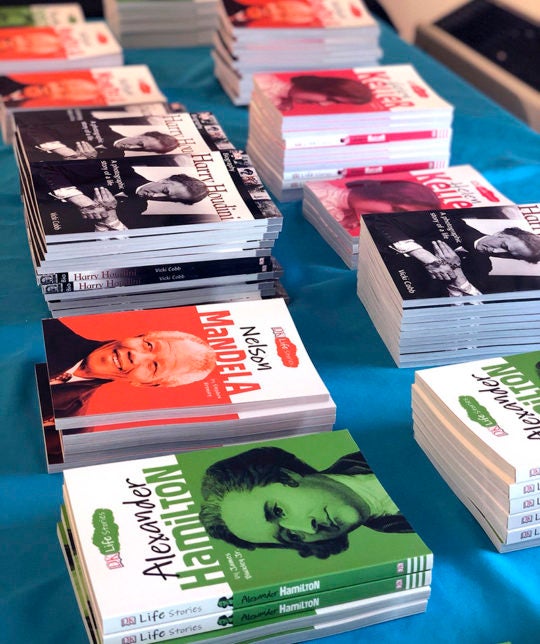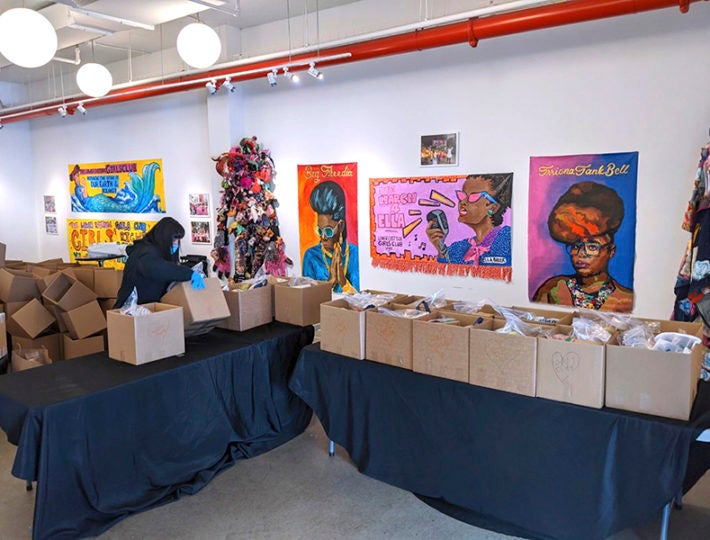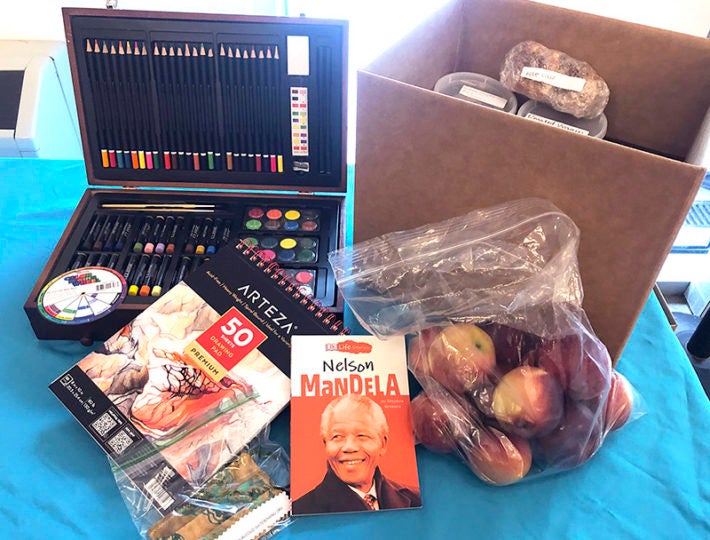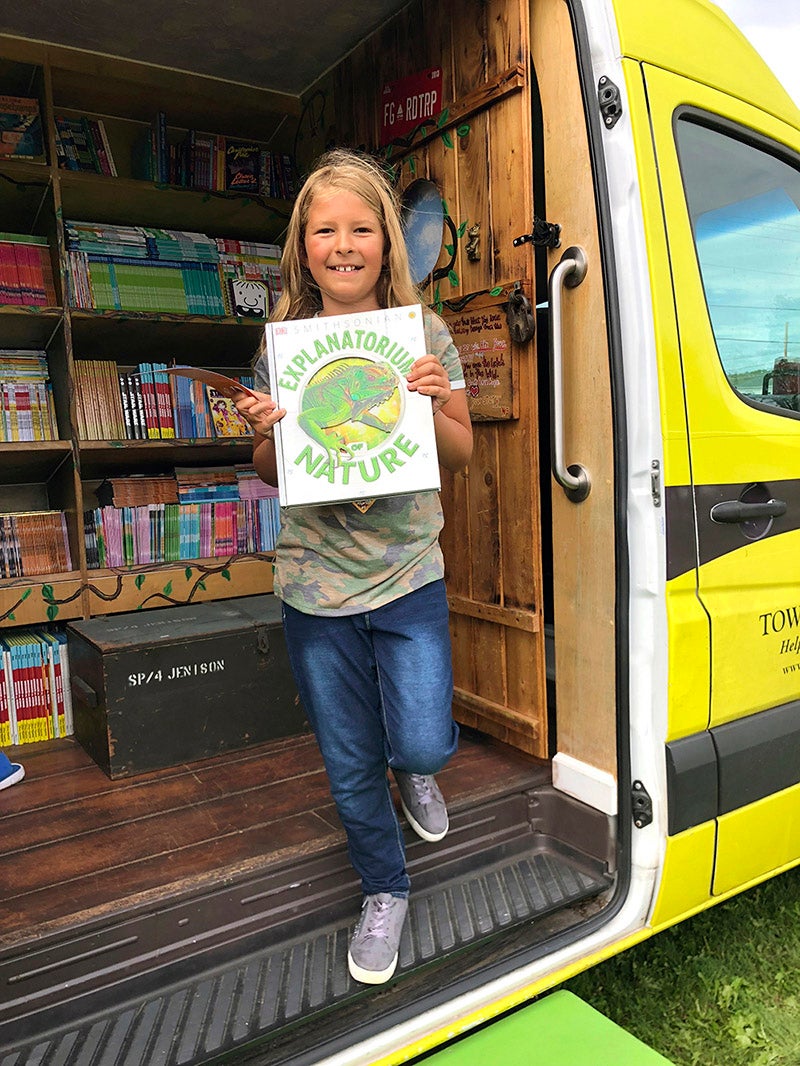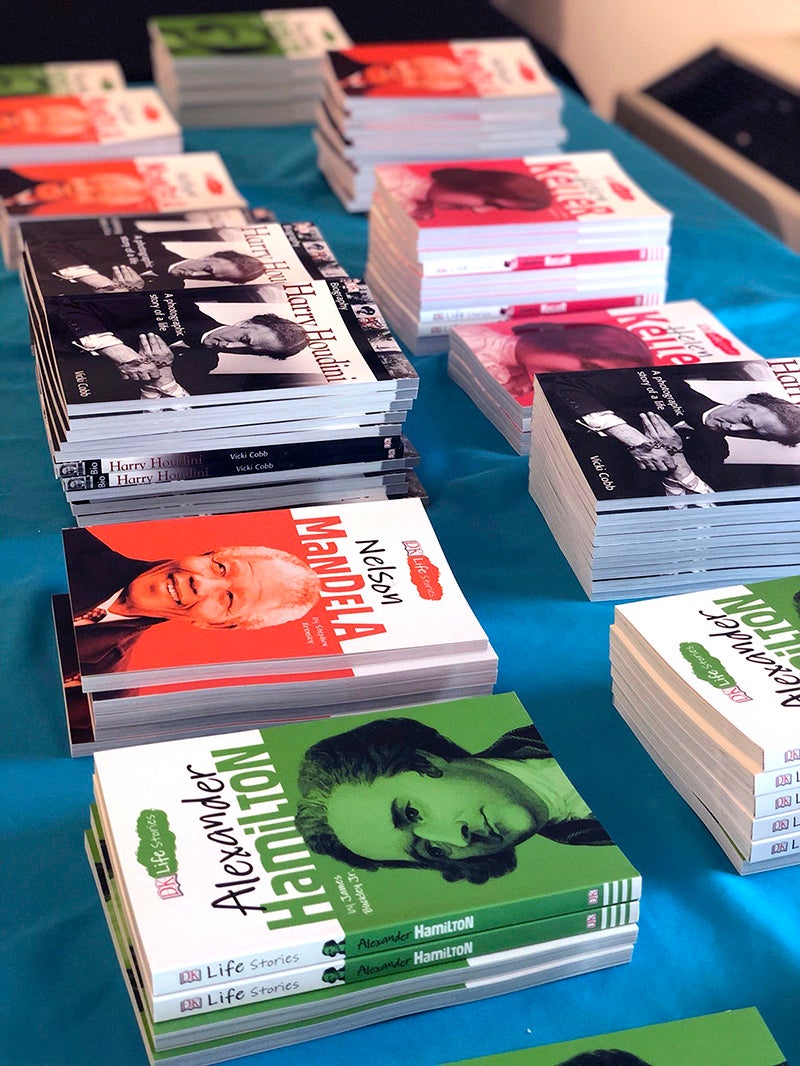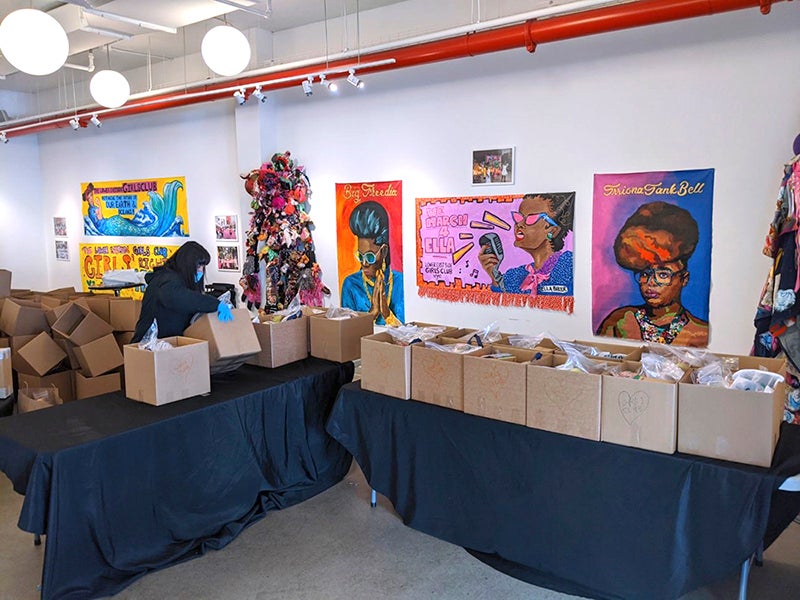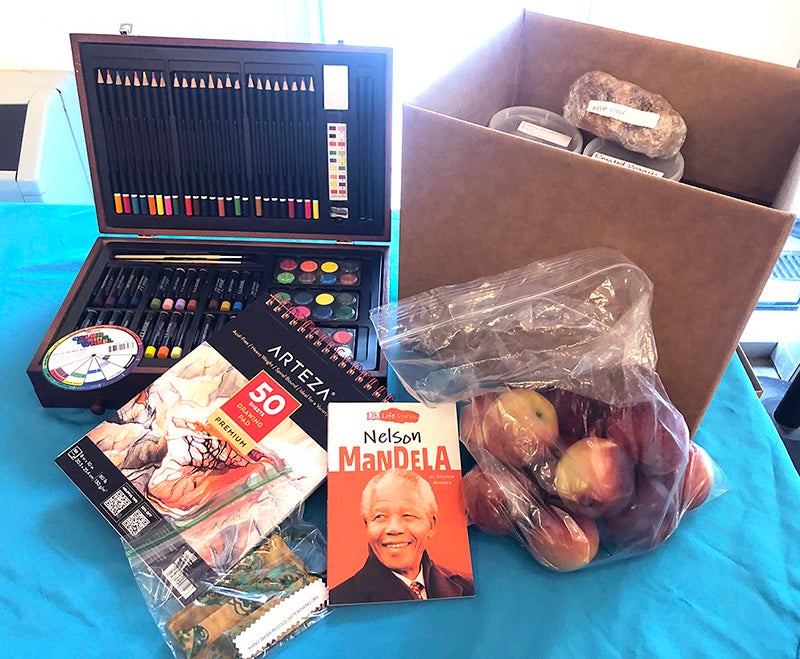 ---
DK U.S. Donates More Than 3,000 Books During Lockdown
Nurturing curiosity and supporting causes is a top priority for DK colleagues, and the U.S. team has made several book donations to organizations that promote literacy and serve a crucial role during the COVID-19 outbreak. We donated 2,000 books to First Book to support children affected by U.S. school closures, and gave 300 books to Bess the Book Bus, a Florida-based mobile literacy outreach, to be distributed across the country. Having recently visited the Lower East Side Girls Club, which helps girls and young women on the Lower East Side of New York City, we provided books to be included in care packages for members who may have lost their safe spaces because of the pandemic.
DK also supported two nonprofits in California. To encourage science education, we donated STEM-related titles to Community Resources for Science, which serves schools in low-income communities, and donated more than 500 books to Project Books and Blankies, which provides books to shelters, literacy and after-school programs, classrooms, libraries, and more.
---
Equipping Young People for the Future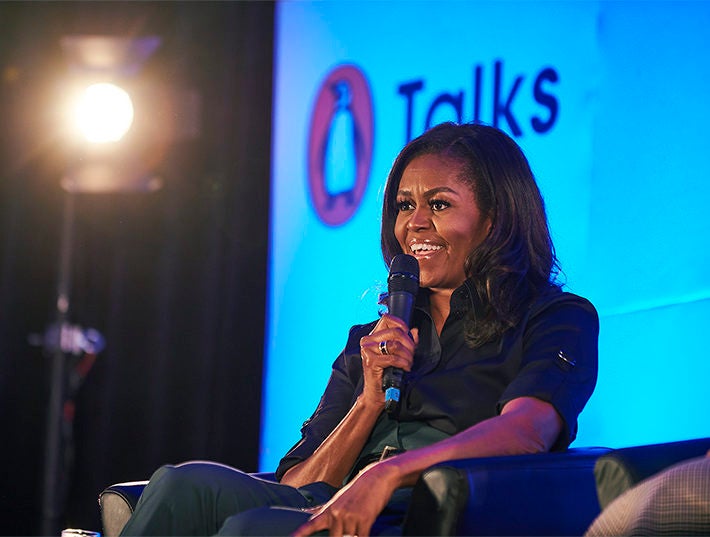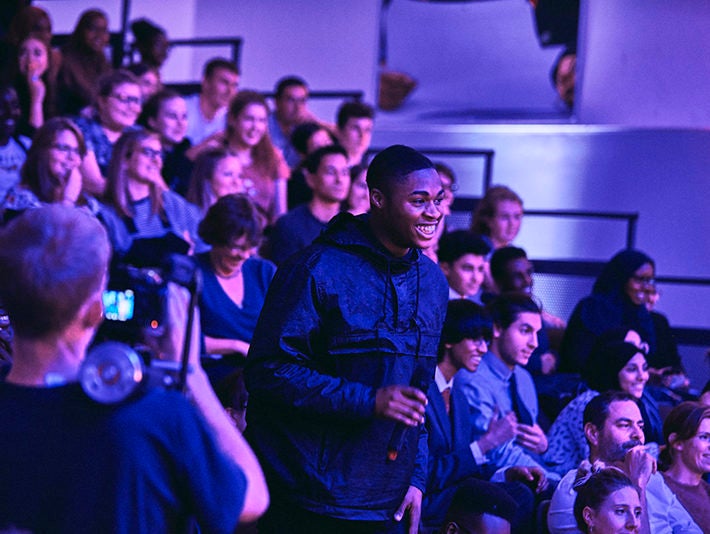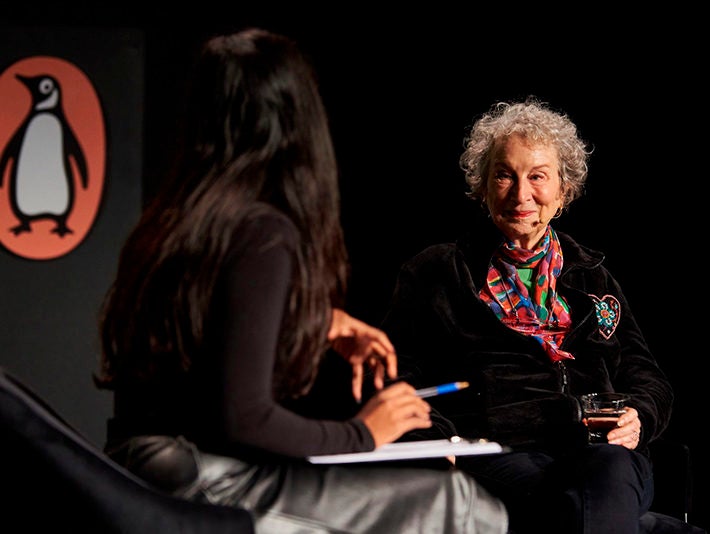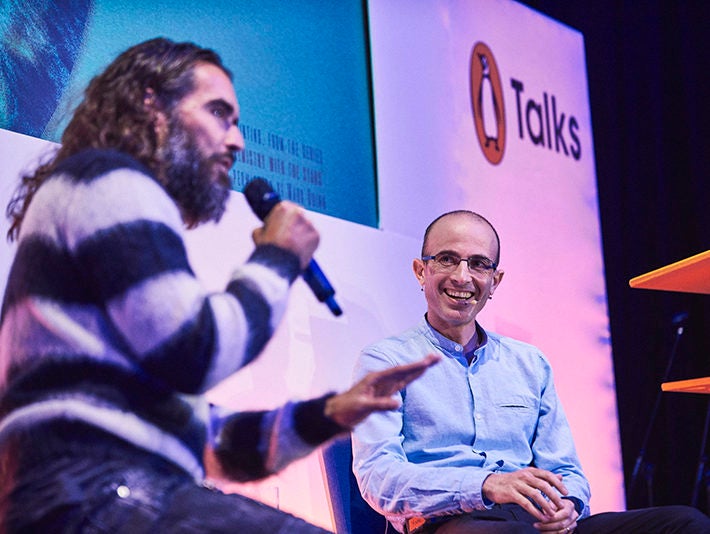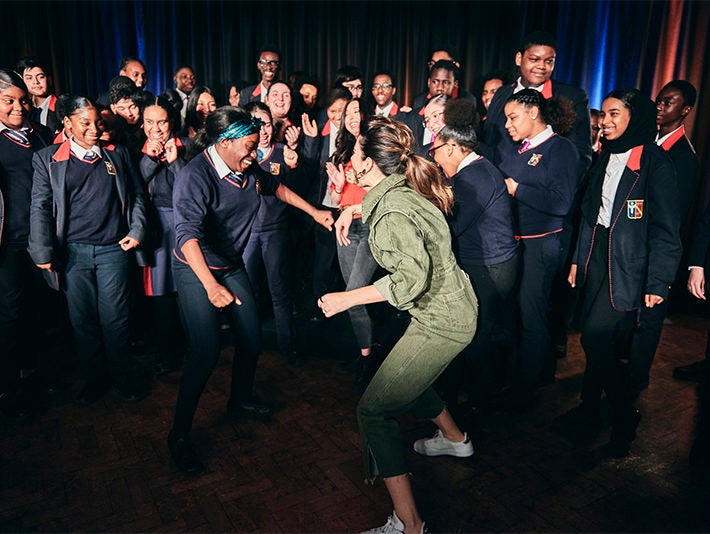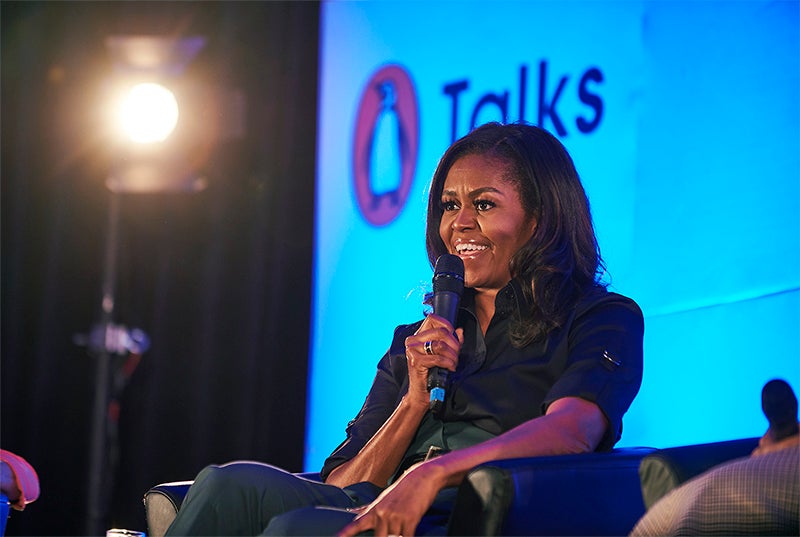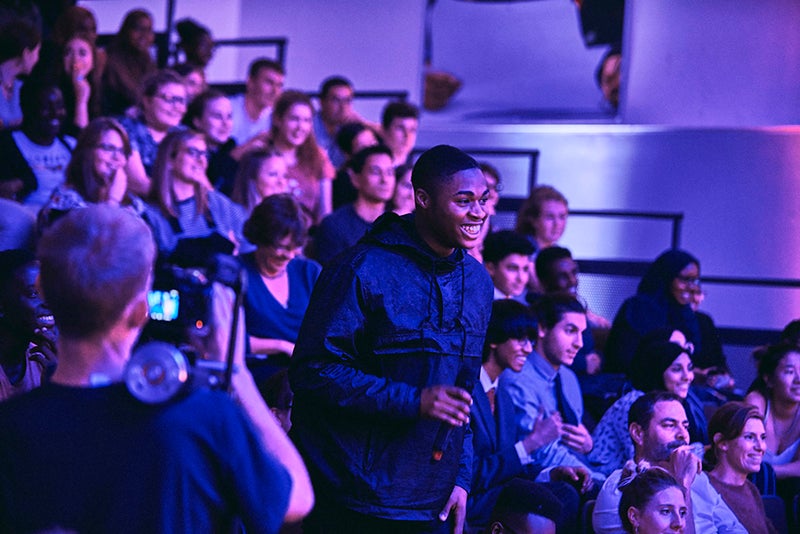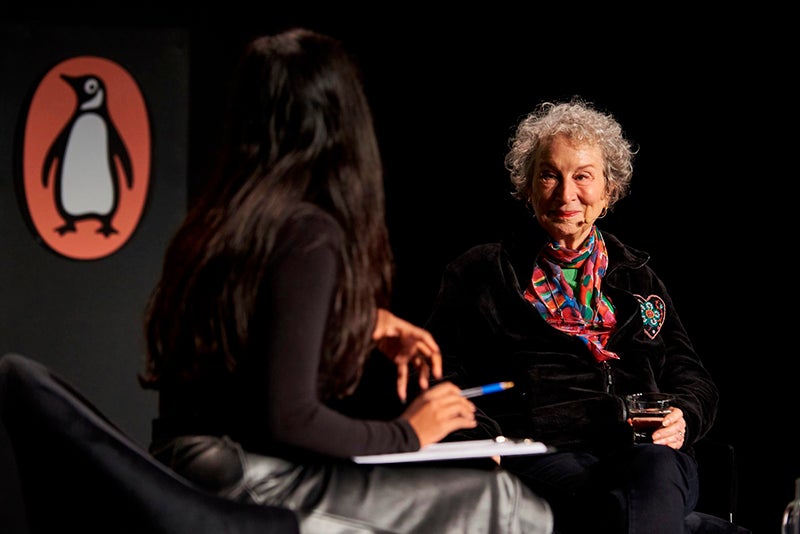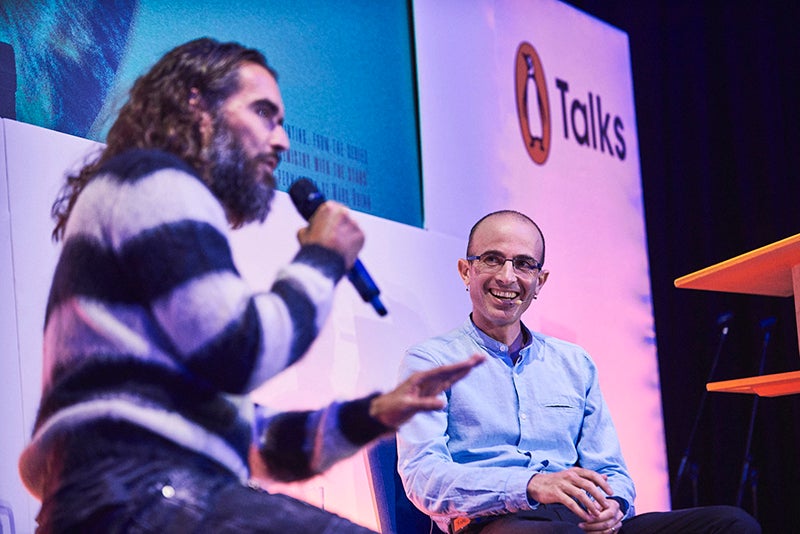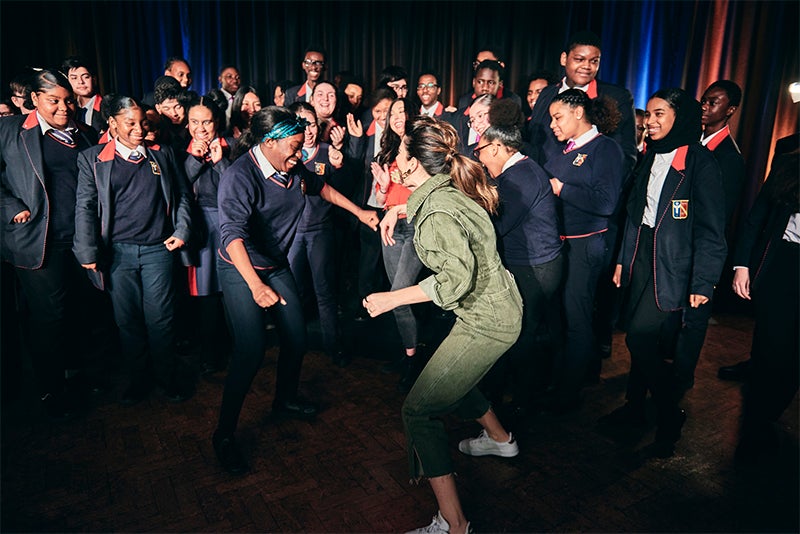 ---
Equipping Young People for the Future
Penguin Talks is a program of free creative talks for young people across the U.K. and Ireland. Attendees are given the opportunity to hear from and ask questions to a world-renowned thinker, writer, or influential figure from our family of authors. Held in local schools, Penguin Talks is meant to help equip students by introducing them to new ideas and perspectives. Each Penguin Talk is published in full online, together with free curriculum-based resources for teachers, in order to enable young people in classrooms to engage with the themes and issues discussed. Former Penguin Talks have included Michelle Obama speaking on the power of education and self-belief, Yuval Noah Harari on the future of the world of work, and Margaret Atwood on protest and activism. To learn more about the program, click here.
---
Celebrating International Literacy Day With Worldreader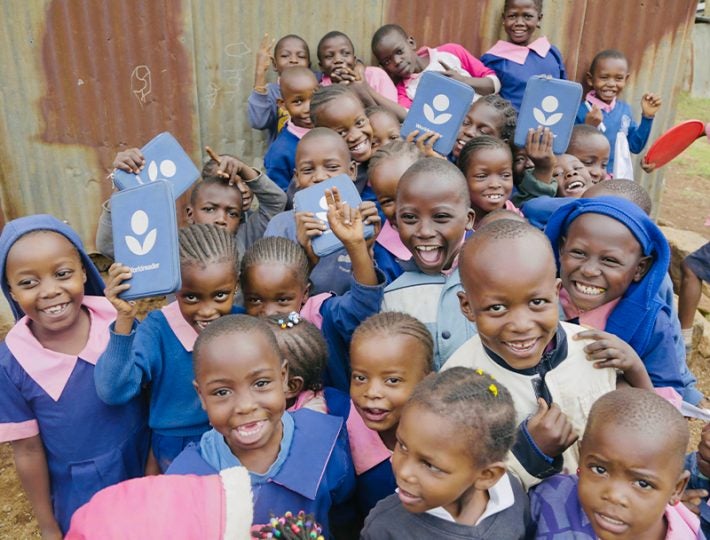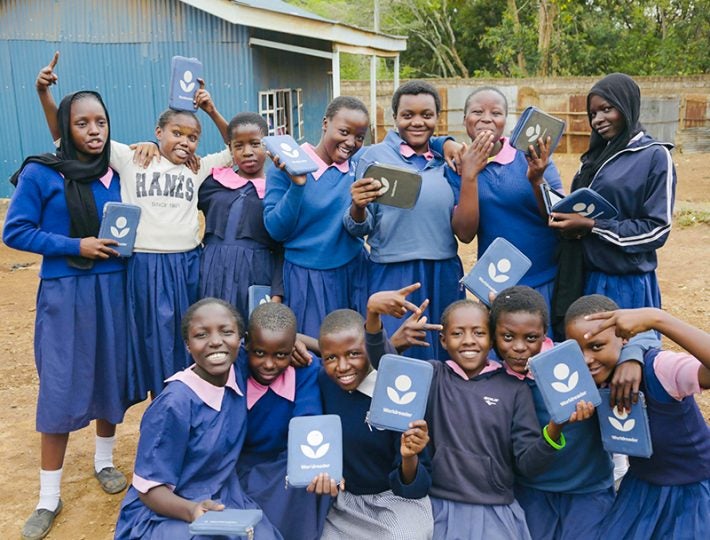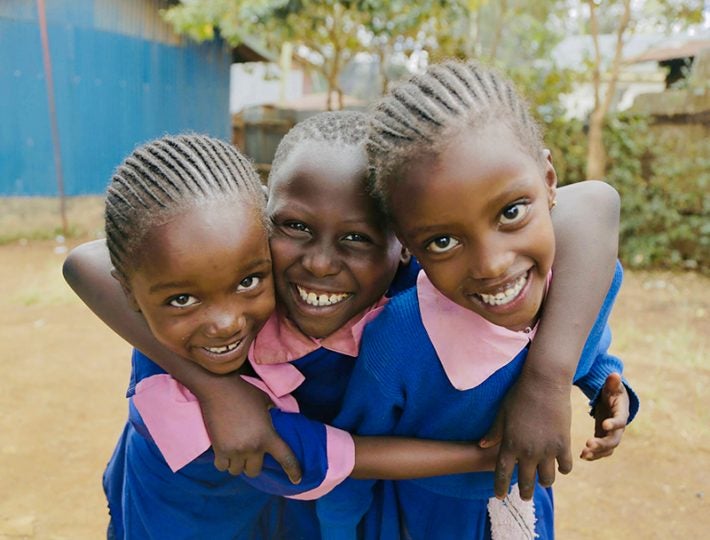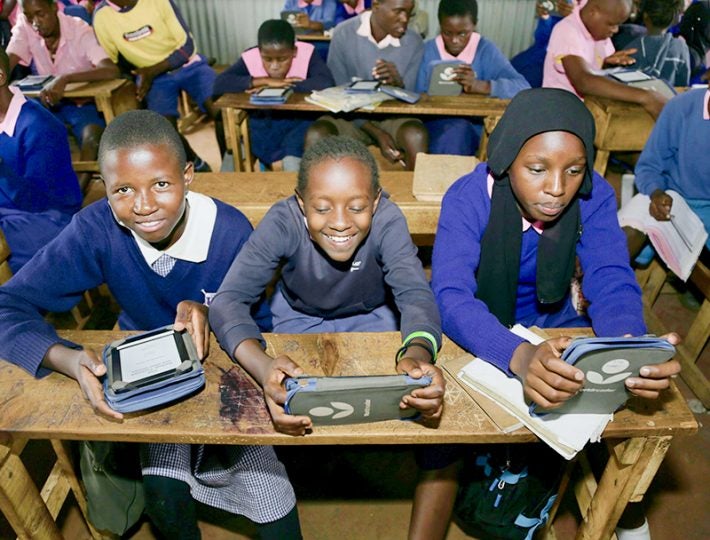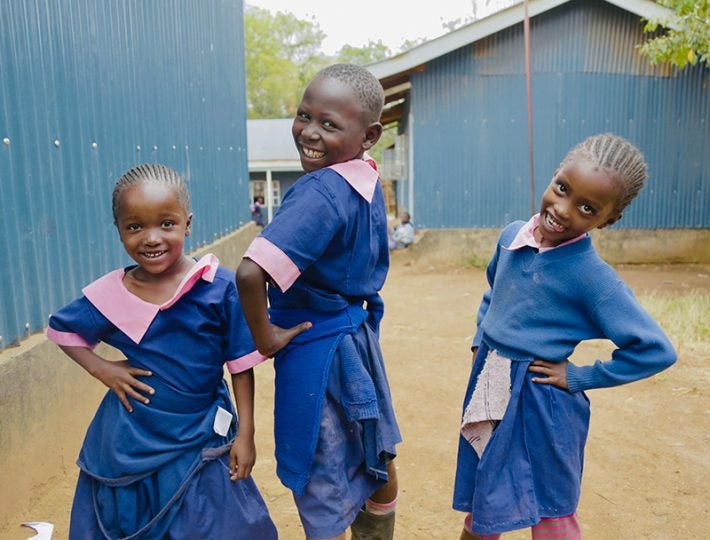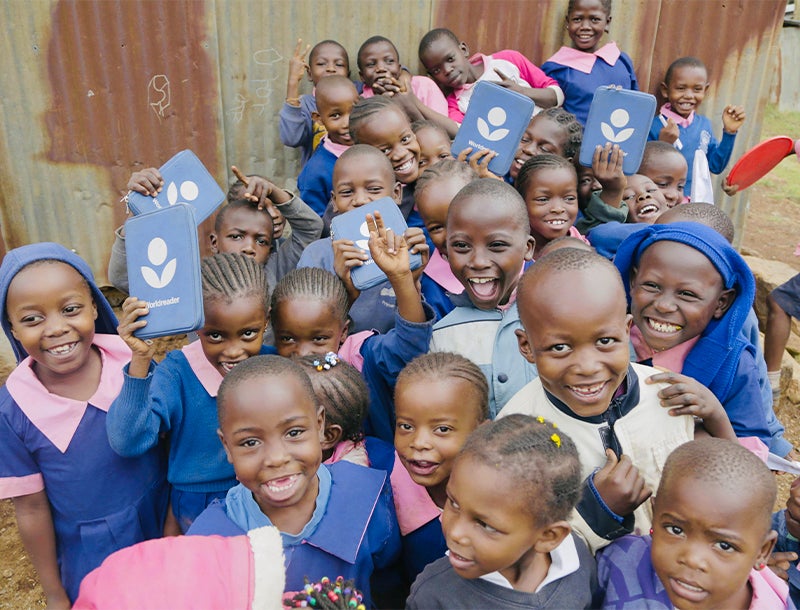 Students in Kibera, Kenya.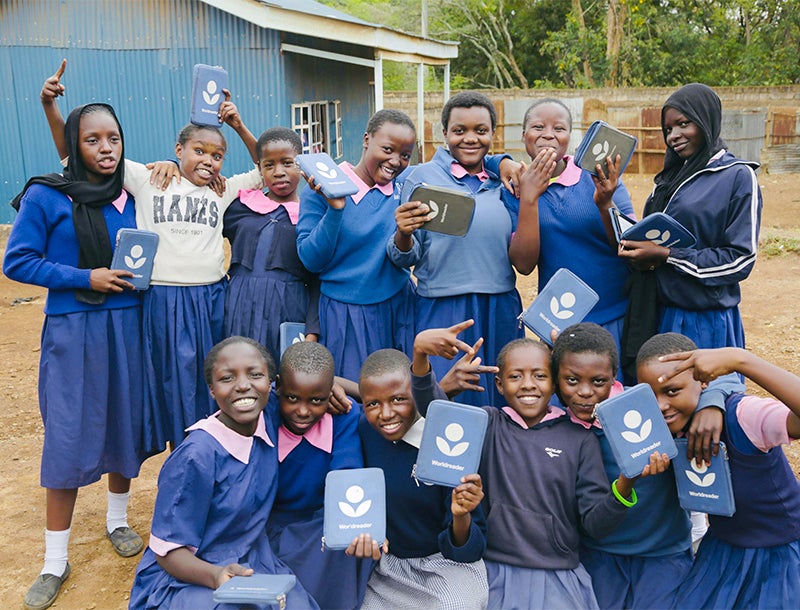 Students in Kibera, Kenya.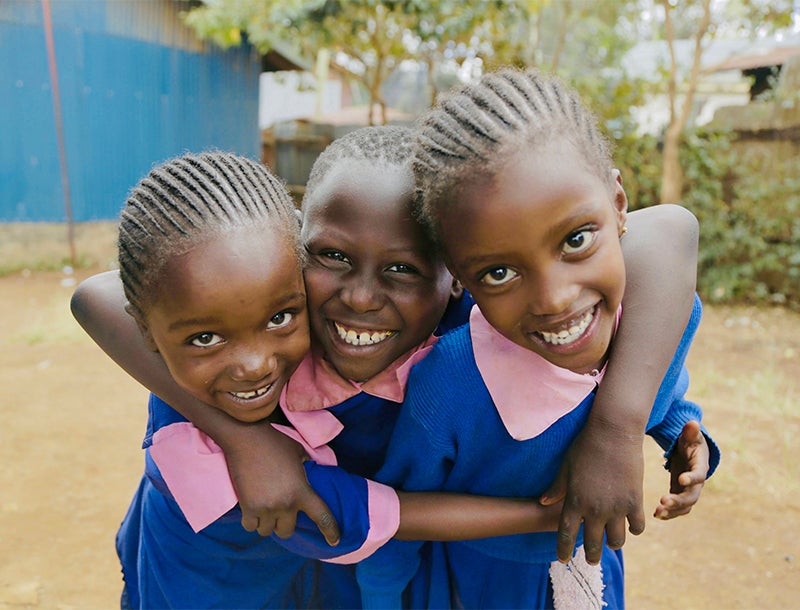 Students in Kibera, Kenya.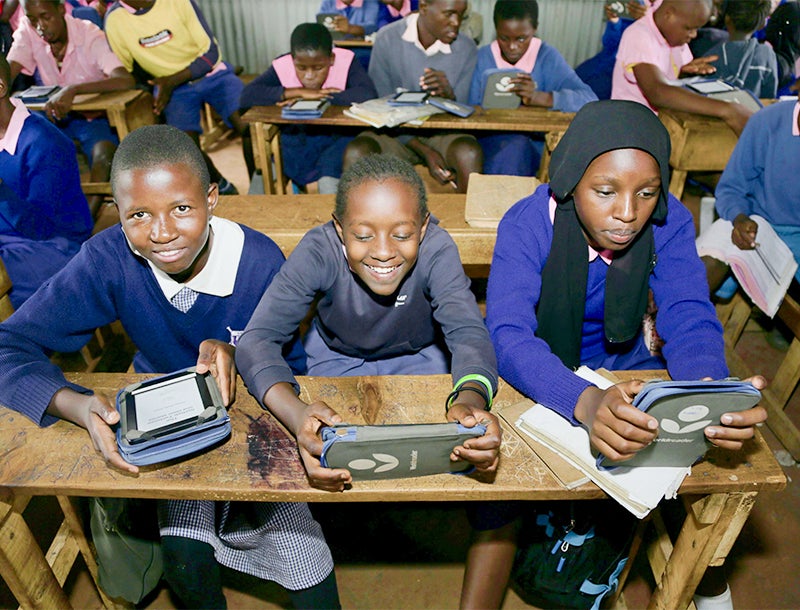 Students in Kibera, Kenya.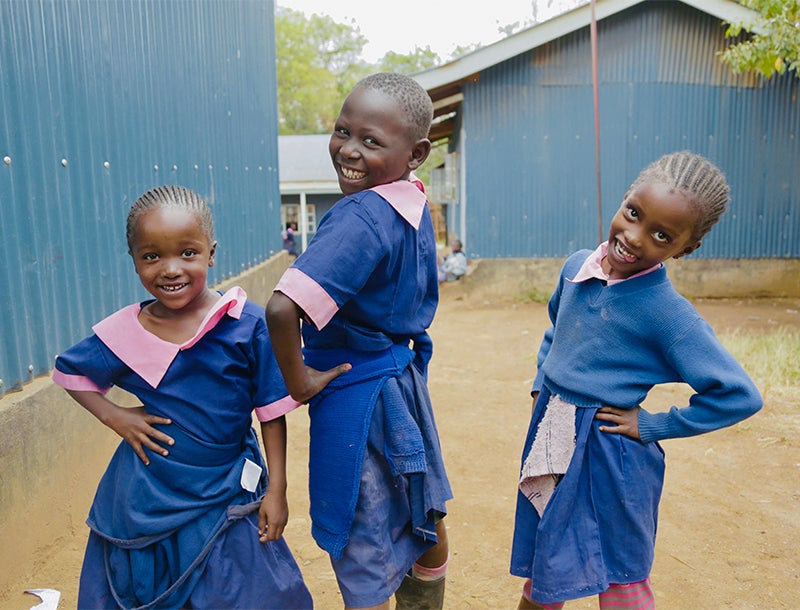 Students in Kibera, Kenya.
---
Celebrating International Literacy Day With Worldreader
Since 2010, Penguin Random House has donated more than 550,000 digital books to Worldreader to help children read in underserved schools across Sub-Saharan Africa. To celebrate International Literacy Day in 2020, we encouraged our readers to help bring more books to children. With every book purchased on our website, we donated $1 to Worldreader.
In these pictures, a classroom full of students in Kibera, Kenya eagerly reads. In their hands they're holding a library of thousands of books – including lots of favorite Penguin Random House books. The ability to read and learn gives these students a chance to improve their lives. And that ripples through to their families and their communities. As Worldreader's largest global publishing partner, we are proud to help advance literacy around the world.  We have donated hundreds of licenses for Worldreader e-reader programs in sub-Saharan Africa, linking literature of all reading levels and age groups to schools and libraries throughout the region.
We proudly partner with Worldreader to help create a world where everyone is a reader.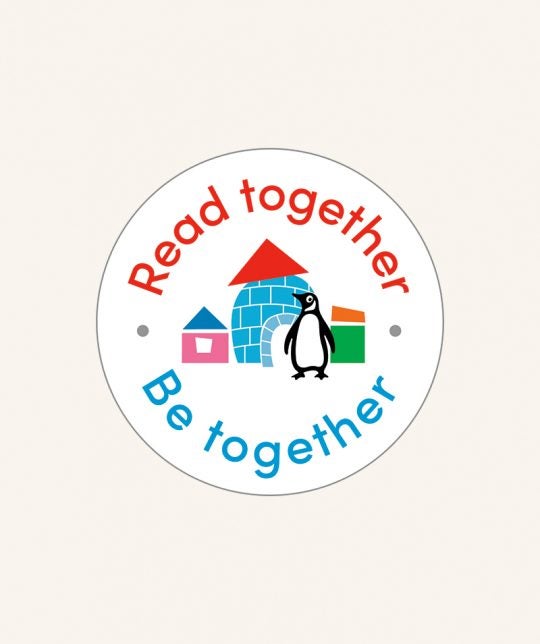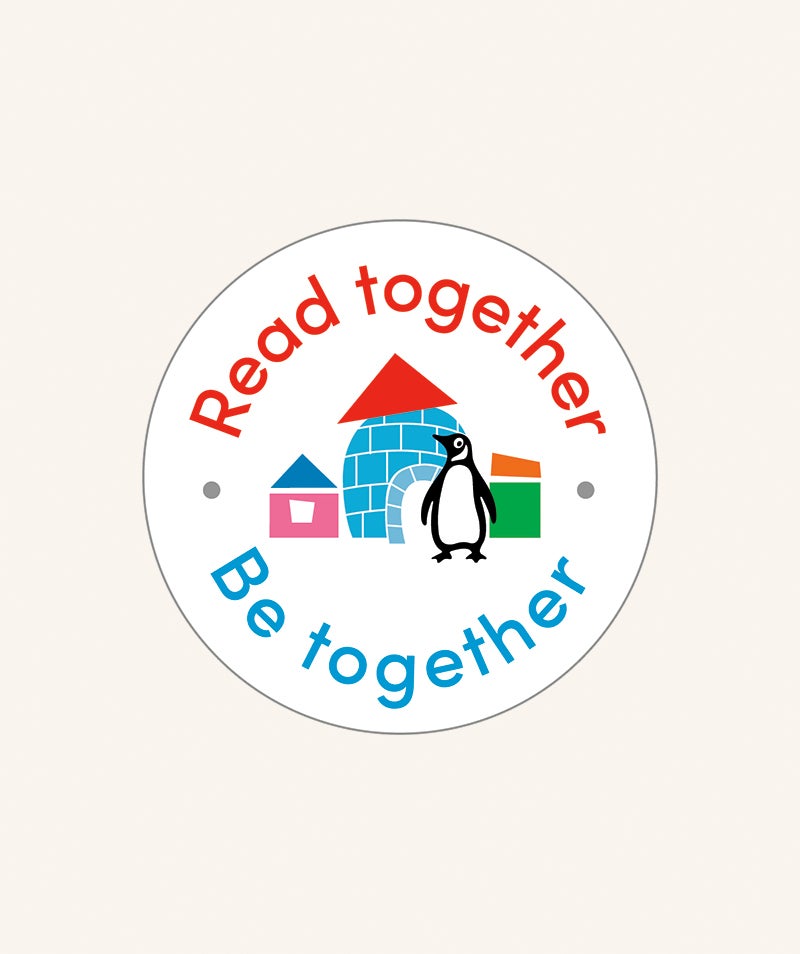 ---
PRH Featured on CNN
Penguin Random House's donation of 750,000 books to First Book as part of READ TOGETHER, BE TOGETHER is featured on CNN International's "Impact Your World" series. This special series showcases how companies around the world are giving back during the COVID-19 crisis.
This donation is one of the many ways Penguin Random House is helping communities affected by the pandemic. To meet the urgent need expressed by educators coping with school closures as a result of COVID-19, the donated books will be sent to programs and schools that are currently delivering books, food, and supplies to our youngest citizens who are isolated and locked out of a learning environment.
See the video on CNN here.
Access to Books
FOR VULNERABLE COMMUNITIES
---
Companhia das Letras donated books that were delivered to Rio de Janeiro and São Paulo's most at-risk citizens.
---
Supporting Local Booksellers With #SaveIndieBookstores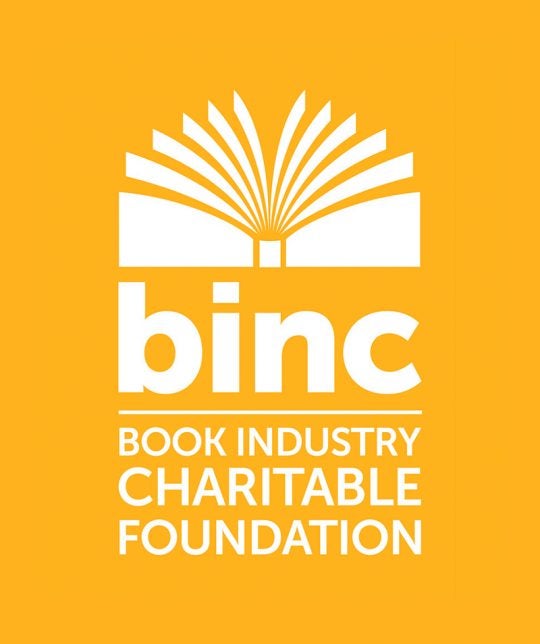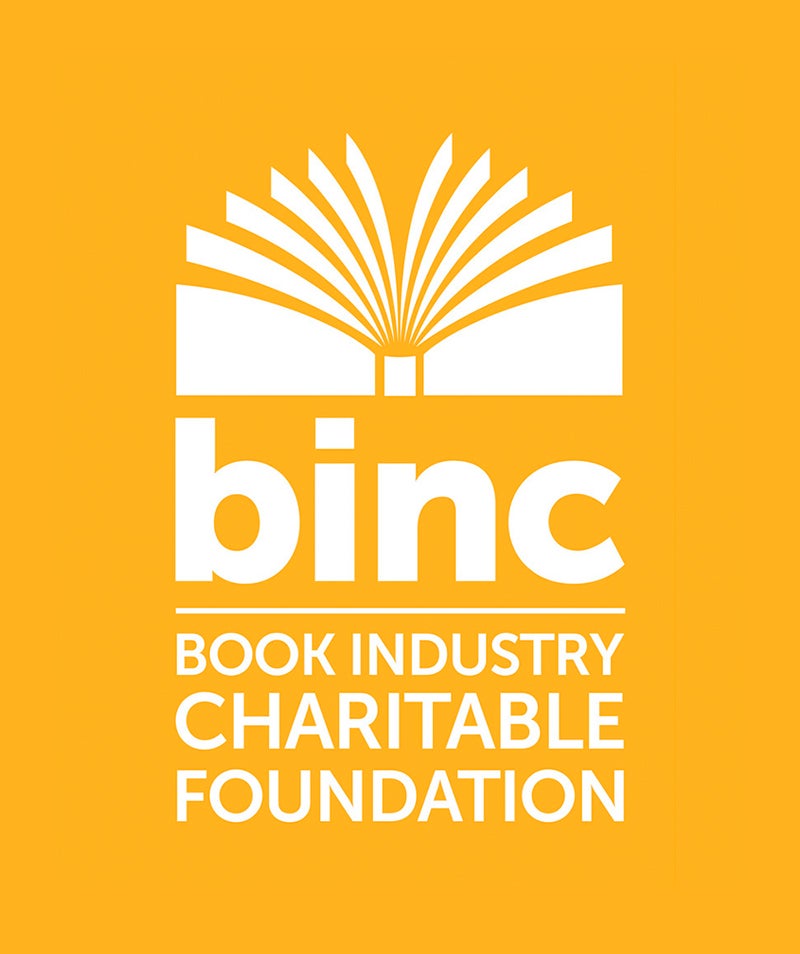 ---
Supporting Local Booksellers With #SaveIndieBookstores
We are committed to supporting bookstores as special places that provide a source of comfort, information, and imagination to their local communities. As ever, we strive to be the best partner, now and in the future, for our bookselling community, and we remain supportive of those retail partners who have been hit hardest by the COVID-19 crisis.
In response to COVID-19, we expanded our support with a new initiative to donate 30% of book purchases made on our website to the #SaveIndieBookstores campaign of our long-standing partner, the Book Industry Charitable Foundation (Binc). This initiative directly benefited booksellers who urgently needed financial help with medical bills, household expenses, and other essentials.
---
Publishing a Digital Cookbook to Aid America's Restaurants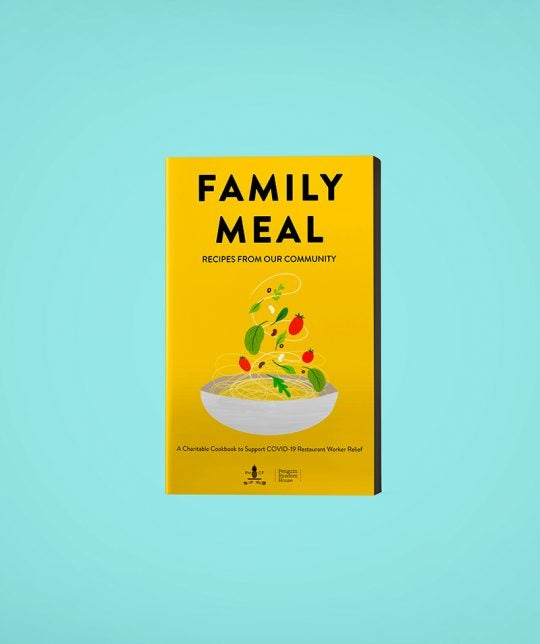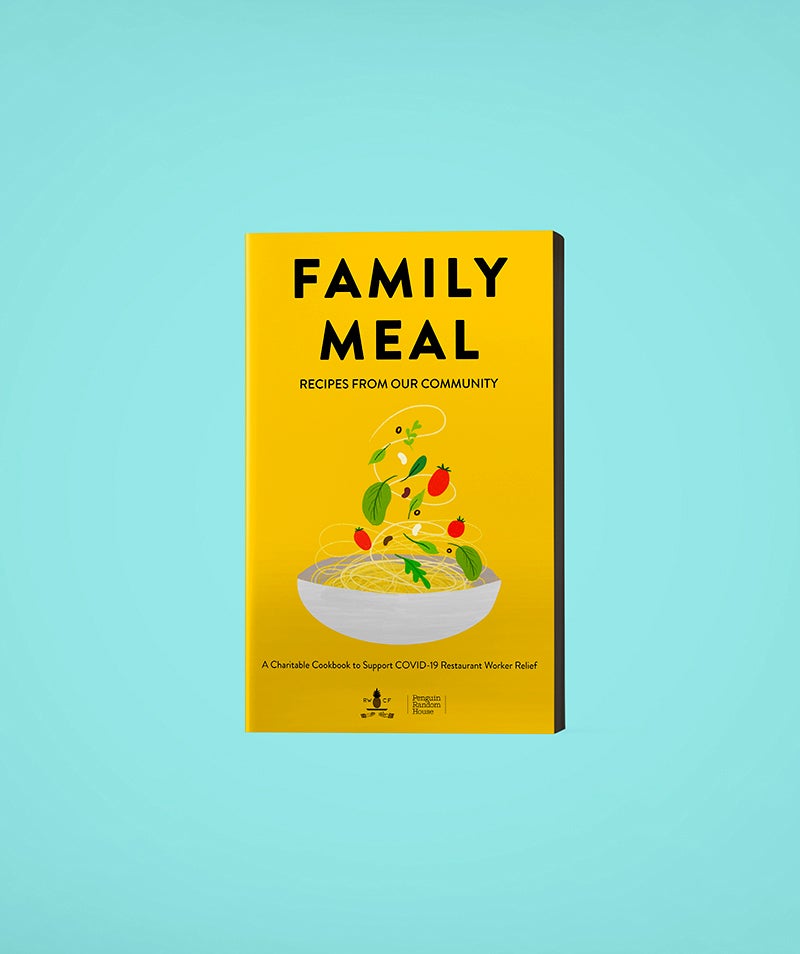 ---
Publishing a Digital Cookbook to Aid America's Restaurants
In an effort to support America's restaurant industry during the COVID-19 pandemic, we published Family Meal: Recipes from Our Community, a digital-only cookbook benefiting America's restaurant workers. All proceeds from Family Meal support the Restaurant Workers' Community Foundation COVID-19 Emergency Relief Fund. It is one humble attempt to do our part to support the places and people that make our cities special.
The book's publication coincided with #GivingTuesdayNow, which took place for the first time on May 5 as an emergency response to the unprecedented need caused by COVID-19. This global day of unity inspired us to join forces to support those in need during this global crisis. So we united the best way we know how—by bringing together authors from across Penguin Random House to serve up something truly special. Our family of more than 50 chefs and home cooks have opened their kitchens to share a look at the food they're cooking at home right now—food that comforts, sustains, and helps them feel connected to the world outside.