---
Diversity &
Inclusion
We seek to bring people together by amplifying storytelling and diverse voices, not only in the books and in the authors we publish, but also within our company, by ensuring an equitable and inclusive home where all are welcome and where every person is empowered to be themselves and to share their perspectives.
---
Our Commitments in Action
---
Our Approach to Diversity & Inclusion
---
Our Approach to Diversity & Inclusion
As Penguin Random House, we hold a collective belief in ensuring that diverse voices are elevated and heard. And we can and must do better. We must give a platform to an even broader range of voices, especially more authors and illustrators of color. Establishing more inclusive business practices—including reflecting the diversity of our world in our staff—is a necessity for us to help build an inclusive society. For us, more diverse publishing is not just a moral imperative.
We hear, and support, the demands for change from our colleagues, authors, partners, and readers, and the wider community. These four pillars are guiding our global approach to diversity and inclusion in our business around the world.
Leadership Investment in Diversity & Inclusion. Effective leadership is at the core of systemic change and we are committed to investing in that change through unconscious bias, antiracism, and inclusivity training. We acknowledge that leaders need to take more proactive ownership of our efforts in order to relieve the burden on employees from marginalized groups and junior employees.
Diversity & Representation. While we have a globally diverse workforce, we are committed to making our employee population even more representative of our society. We will increase the number of books we publish—and promote, market, and sell—by people of color.
Career Growth. We believe that diversity and inclusion is crucial to the development of all employees. Our Human Resources teams have created tools to help employees have more purposeful conversations with their managers about career advancement. We are actively making advancements to increase the clarity and consistency regarding opportunities for career and compensation development in order to ensure that employees are prepared, supported, and well situated in how to advocate for their career path.
Psychological Safety and Belonging. We understand that it is important for employees to be their authentic selves within the workplace, and that managers play a key role in establishing the climate that allows them to do so. We seek to create a more psychologically safe, inclusive environment that allows employees to bring their full selves to work and voice their ideas and opinions without fear.
These four pillars are the guiding principles by which Penguin Random House will foster a more diverse, equitable and inclusive company culture. Like our publishing, we locally implement our global diversity and inclusion position. On this page, you will find a selection of the programs and initiatives that are underway in support of these overarching pillars.
Sponsor
OF THE BLACK CREATIVES FUND
---
Penguin Random House U.S. expanded its partnership with We Need Diverse Books to create the Black Creatives Fund, which will encourage and amplify the work of Black writers who are seeking publication, to bring more Black voices and stories to the world.
$2.7 Million
COLLEGE SCHOLARSHIPS AWARDED
---
Since 1993, Penguin Random House U.S. has been awarding high school students scholarships through its Creative Writing Awards.
---
Supporting Black-Owned Bookstores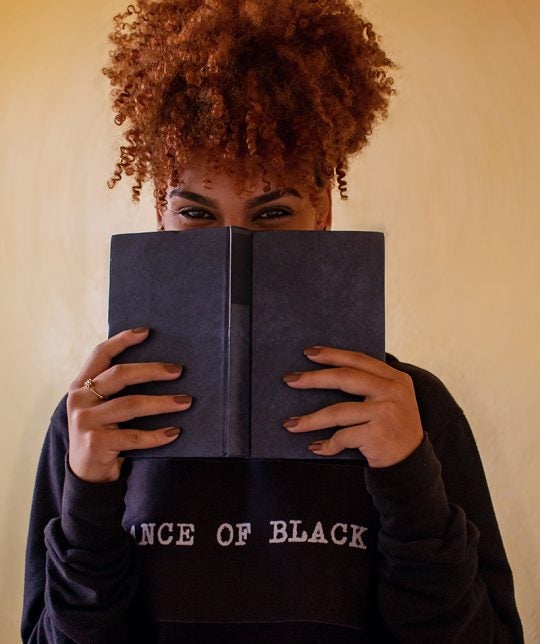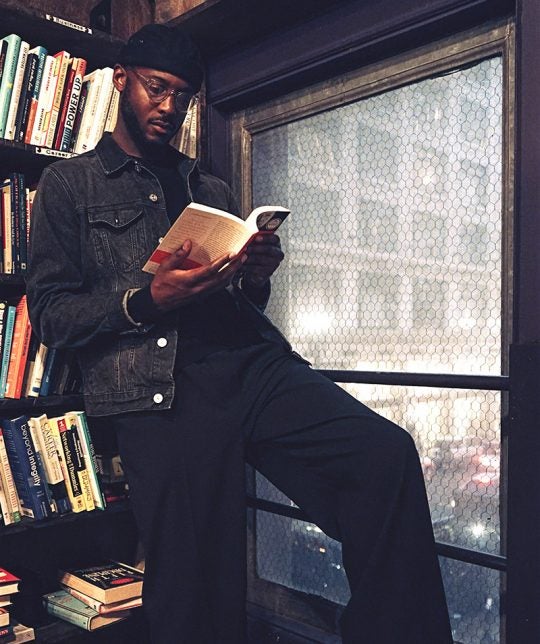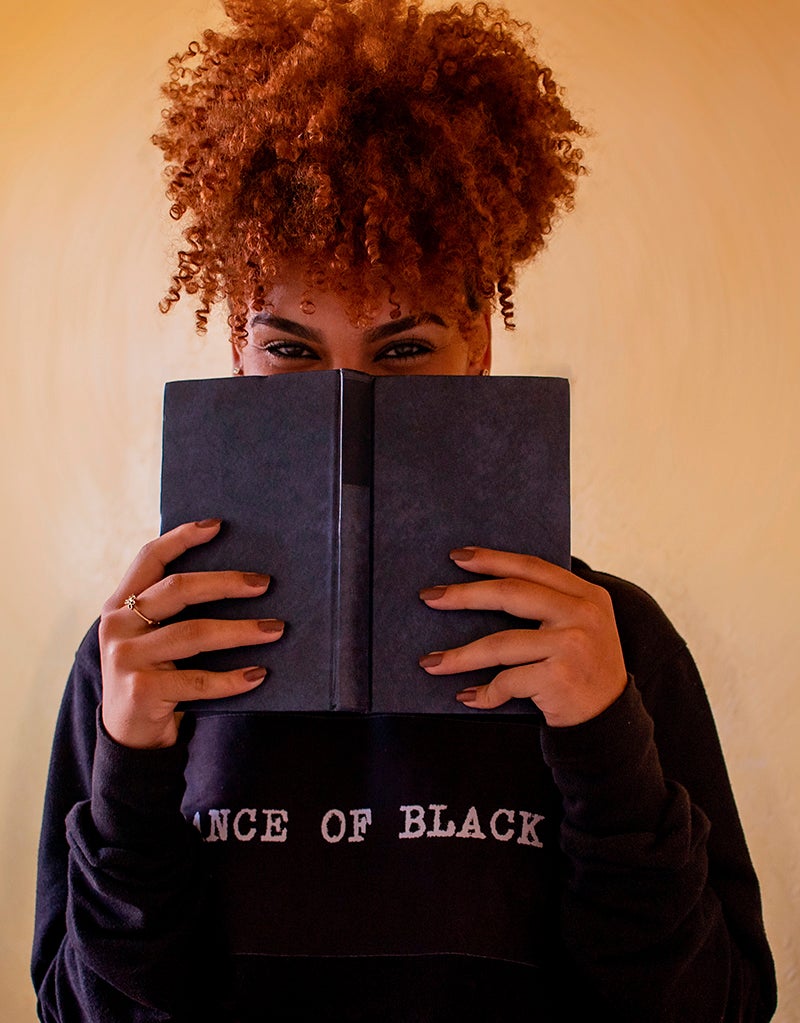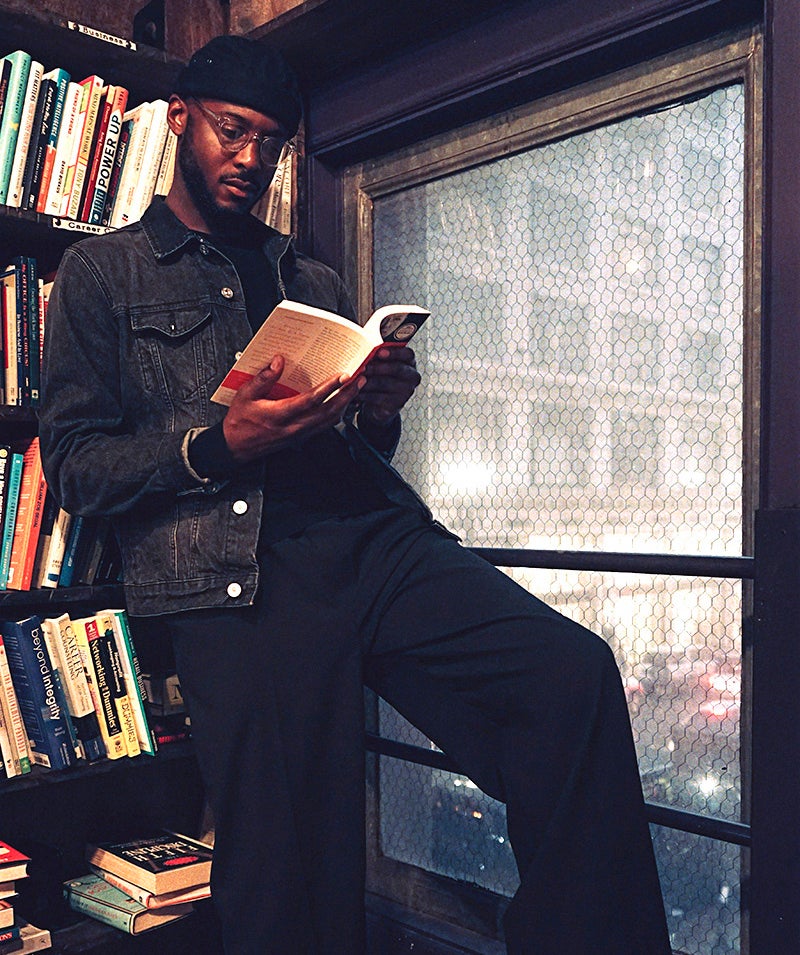 ---
Supporting Black-Owned Bookstores
In honor of Juneteenth in 2020, we donated 100% of net proceeds from our website that day to a fund that will support Black-owned bookstores. We are partnering with Bookshop.org, an online retailer, to manage the fund for these bookstores. The process will parallel Bookshop.org's existing program for sharing profits with independent bookstores. In addition to the Juneteenth donation, we made three additional contributions in June, July, and August, with disbursement to bookstores expected to begin in September.
Our contributions were split equally among all participating bookstores, and can be used to support any activity that promotes books and reading in the local community, such as school programming, author event technology costs, and basic monthly operating costs.
This program supports Black-owned independent bookstores with brick-and-mortar storefronts that are open or have a history of their storefront being open to the public for 20 hours a week or more, in a U.S. location. To find out more about how to participate, please email partnerships@bookshop.org.
---
Donating Audiobooks to Hospital and Prison Radio Stations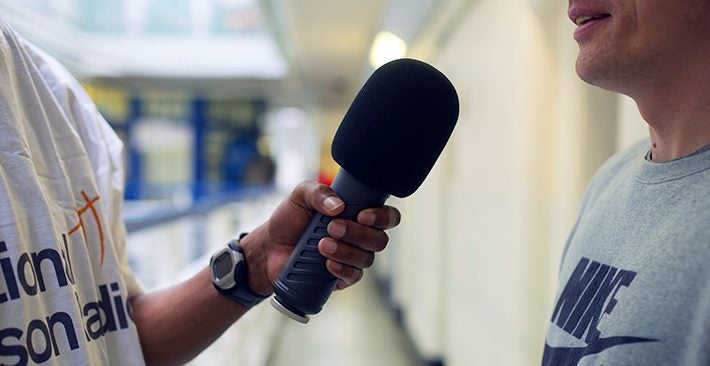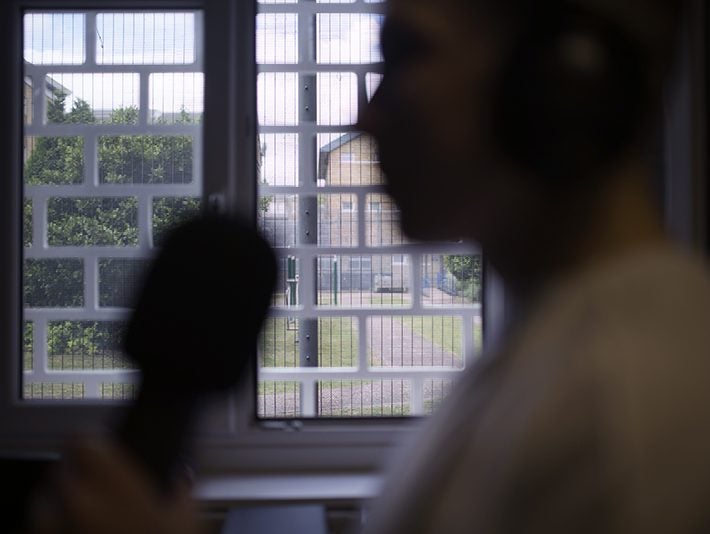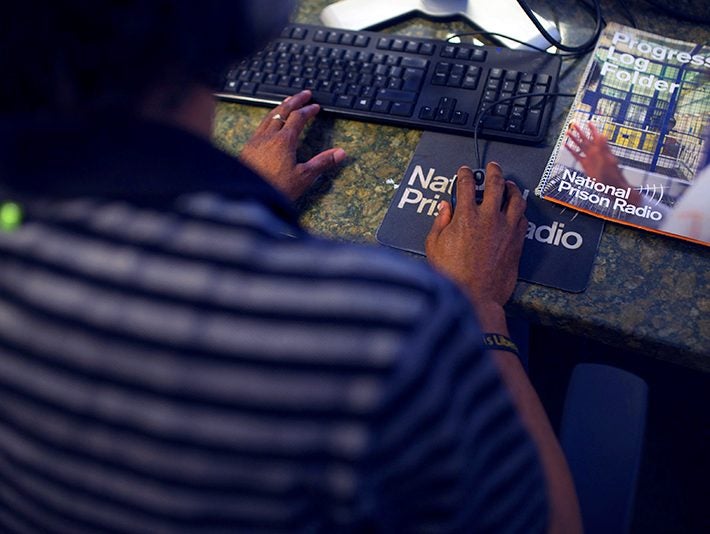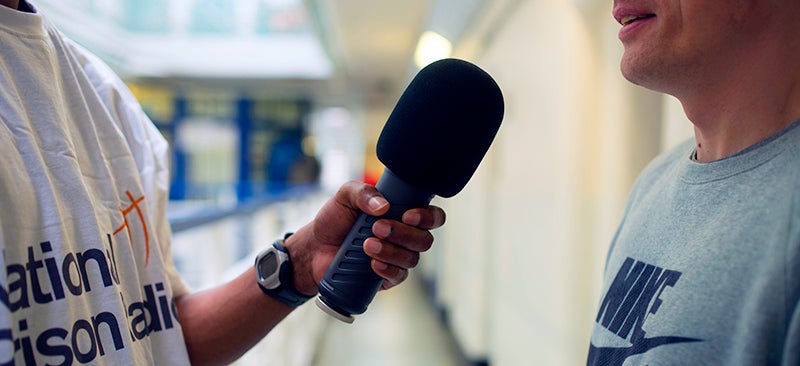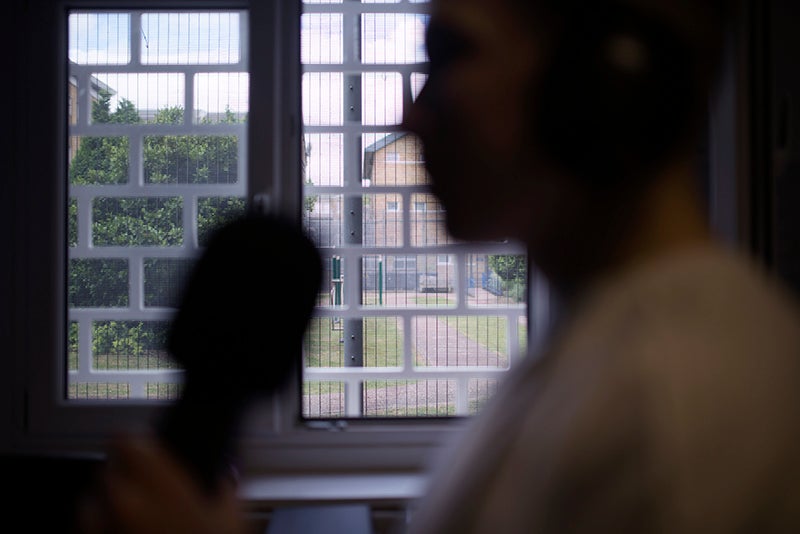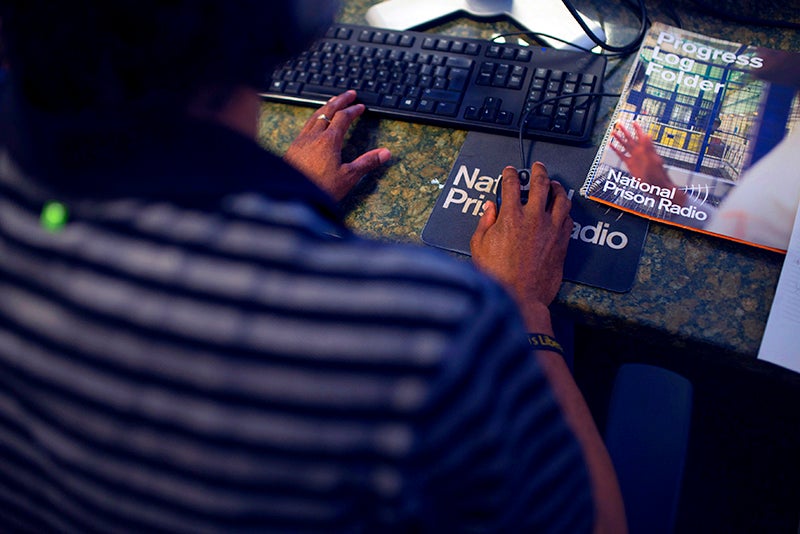 ---
Donating Audiobooks to Hospital and Prison Radio Stations
We partnered with Hospital Radio and National Prison Radio to broadcast free audiobooks to patients in NHS hospitals and people in prison across the U.K., offering comfort, escape, and entertainment.
The Hospital Broadcasting Association is a charity supporting a network of more than 200 volunteer-run hospital radio stations that broadcast direct to patients' bedsides in every NHS hospital in England. During the COVID-19 crisis, there are strict limitations on visiting patients in the hospital—including those not admitted for COVID-19-related reasons—meaning many patients are in even more need of comfort and distraction than ever before. A carefully curated collection of audiobooks was donated, with each station able to choose which titles they want to broadcast.
Made by prisoners, for prisoners, National Prison Radio broadcasts live into the cells of over 100 prisons across England and Wales. The award-winning station is run by the Prison Radio Association charity and offers a unique, innovative, and effective way to communicate with prisoners and engage them in education, debate, and community—aiming to reduce reoffending. The prison population is particularly vulnerable during COVID-19, and as a result, many prisons are on stricter lockdown measures, meaning that many inmates are confined to their cells for large portions of the day and activities are on hold. A collection of carefully curated audiobooks has been donated for broadcast in a new Penguin Life Stories program each week, and will also be made available for Radio Wanno—HMP Wandsworth's radio station.
---
Penguin Random House U.K. released an accelerated inclusivity action plan to provide its immediate goals and actions focused on racial equality.
The Black Curriculum
SUPPORT THROUGH ANNUAL CHARITY WALK
---
More than 150 colleagues at DK took part in its annual charity walk to raise funds for the Black Curriculum, a social enterprise that addresses the lack of Black British history in the U.K. National Curriculum.
---
Creative Writing Awards for Students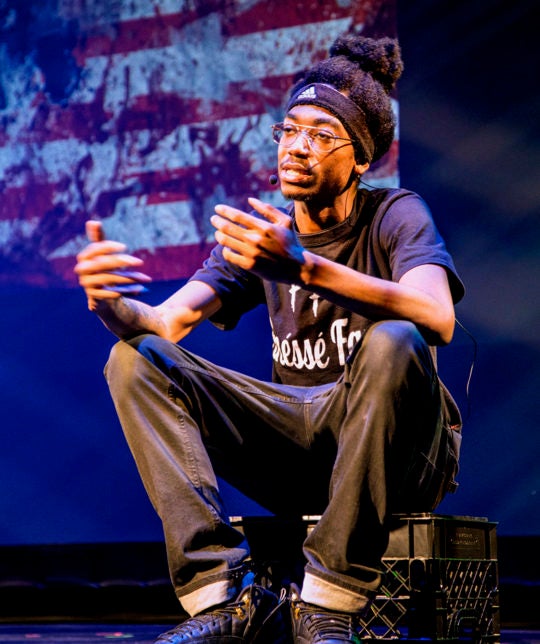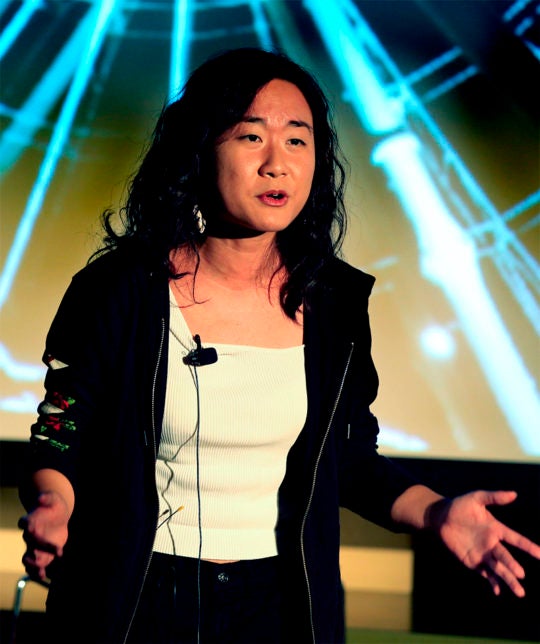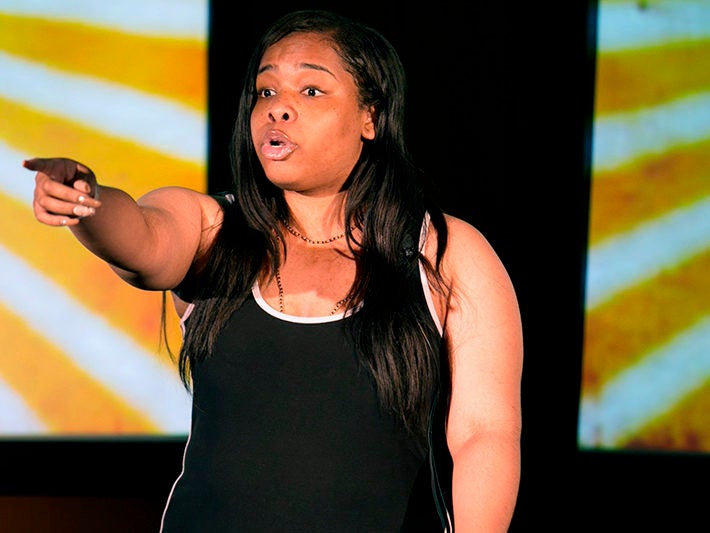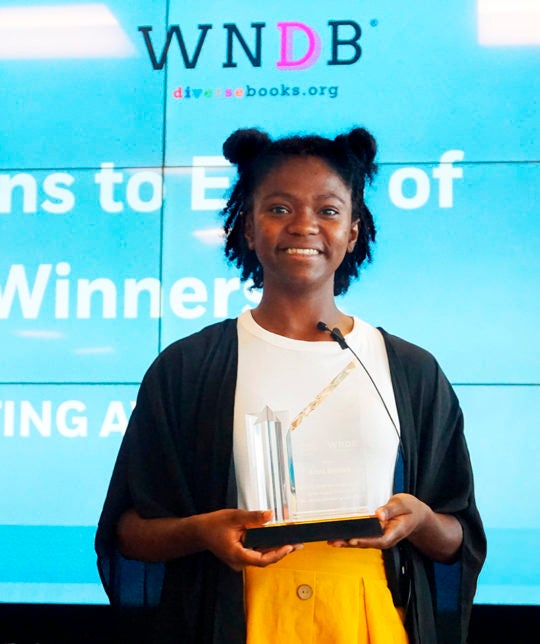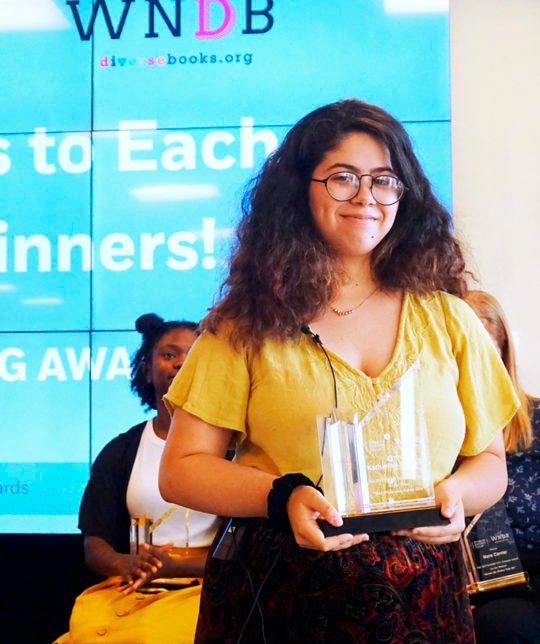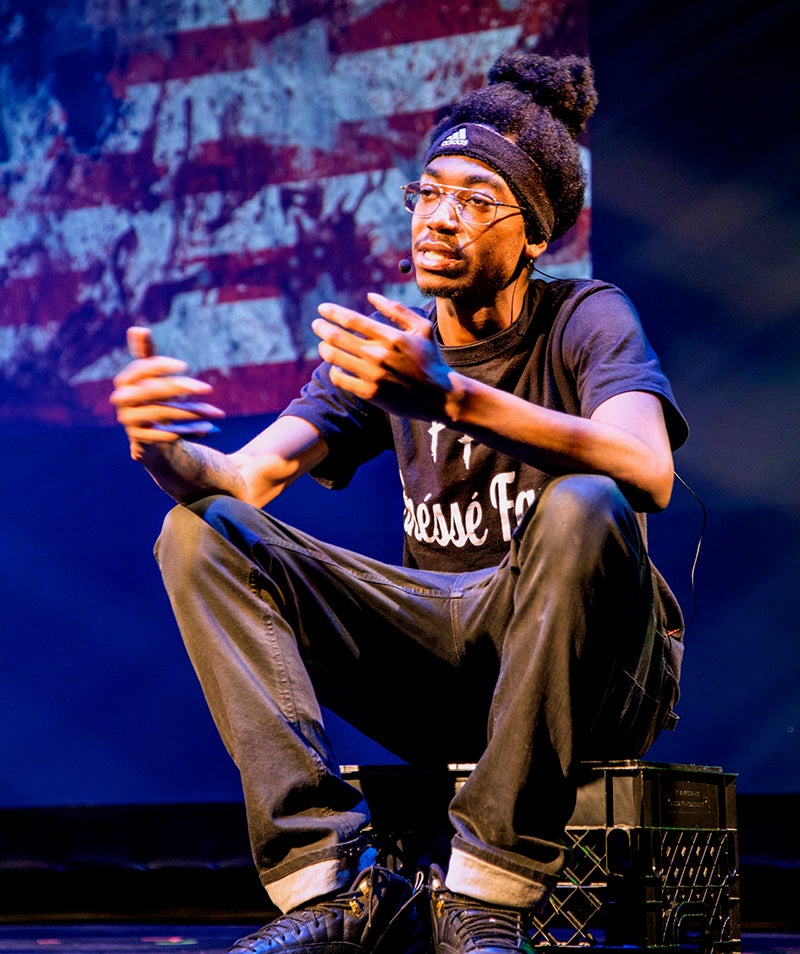 Creative Writing Awards winner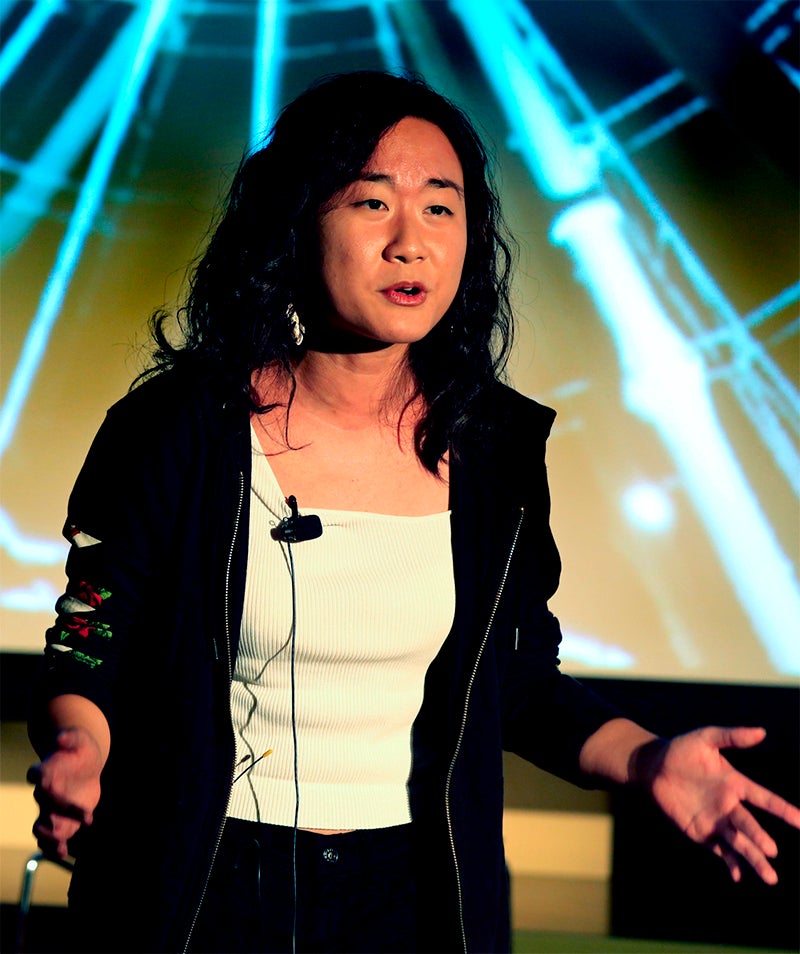 Creative Writing Awards winner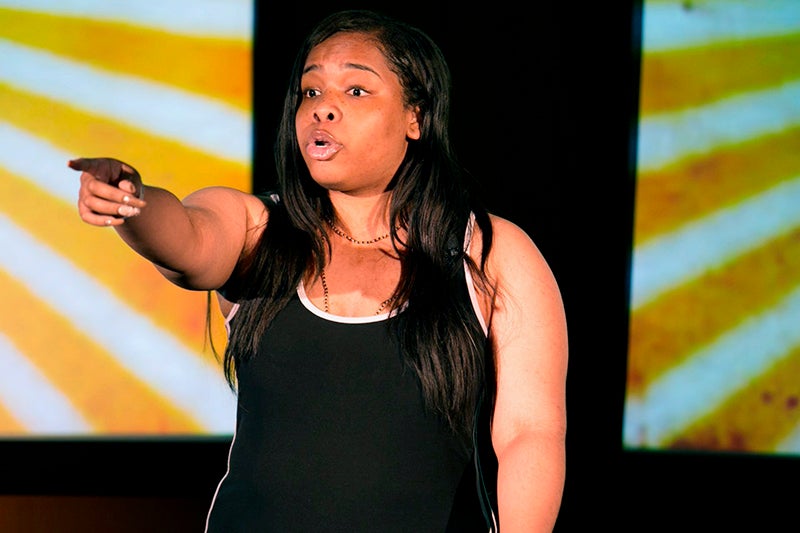 Creative Writing Awards winner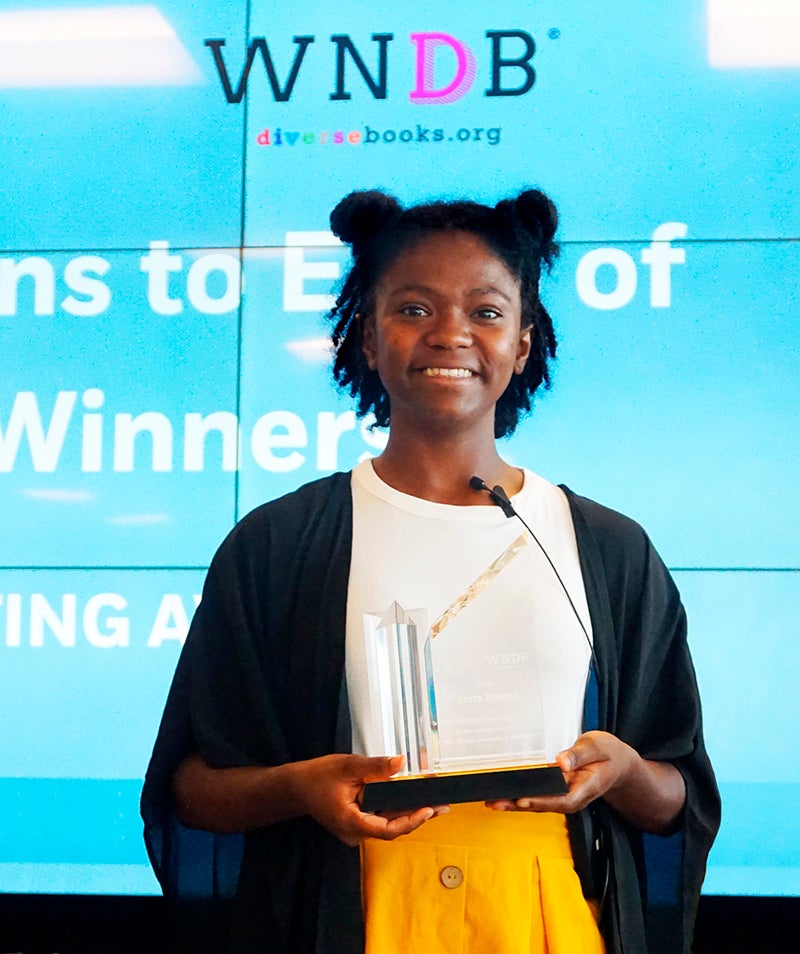 Creative Writing Awards winner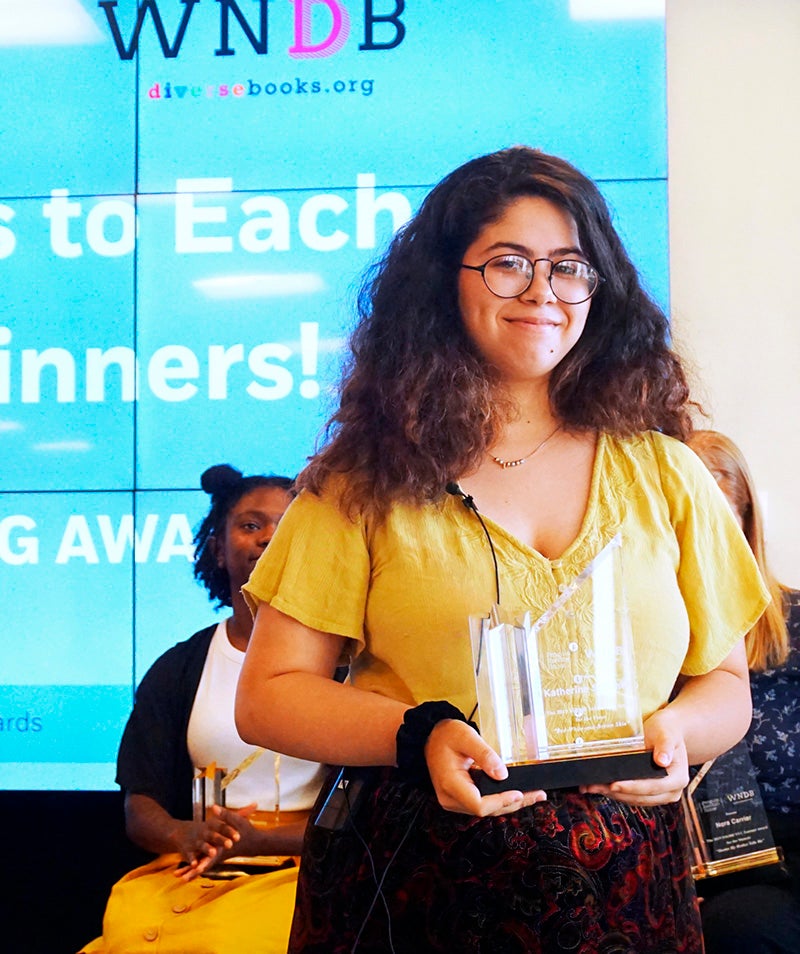 Creative Writing Awards winner
---
Creative Writing Awards for Students
One of our signature programs to identify and celebrate emerging writers since 1993, the Creative Writing Awards is part of our ongoing commitment to promote diverse voices and stories. Creative Writing Award winners have gone on to become professional and award-winning writers. In 2019, we partnered with We Need Diverse Books to expand the scholarship program nationally and award  high school seniors with $10,000 college scholarships for their winning entries. The winners met with author Natasha Díaz, editors, and other publishing professionals before reading their work at an awards ceremony at our headquarters in New York City. To learn more about the program and our recent winners, click here.
---
Internships for Afro-Australian Students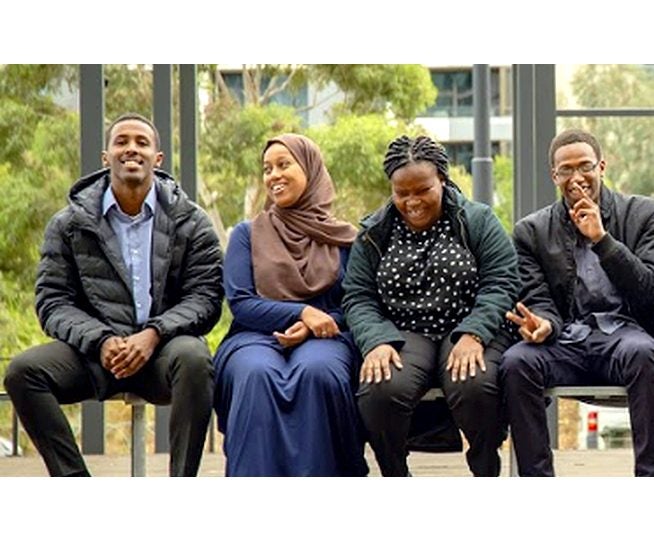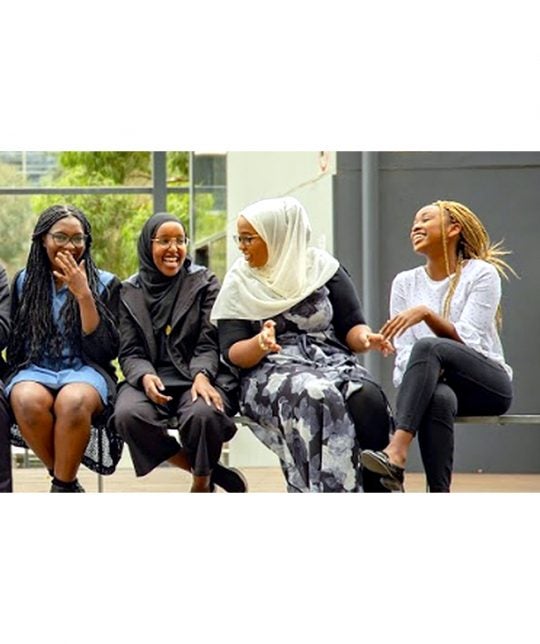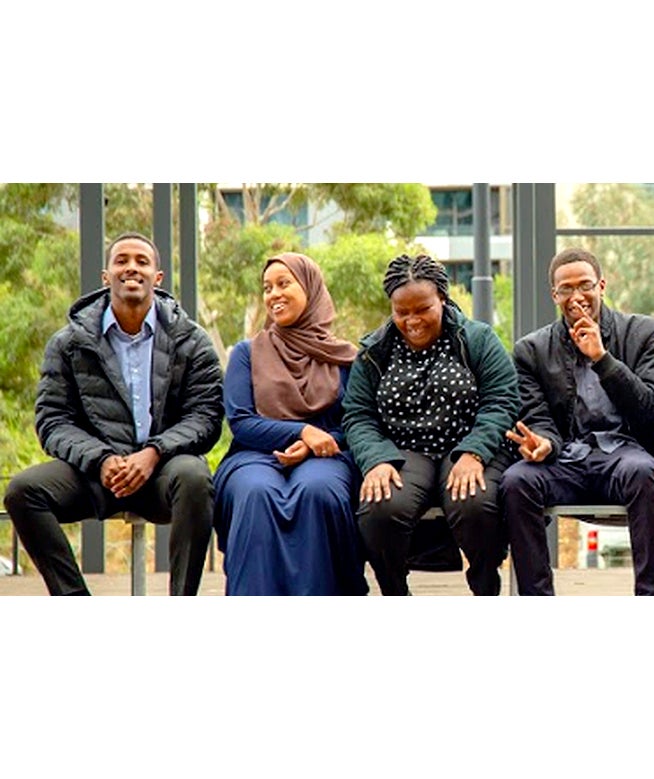 Australian Student Organization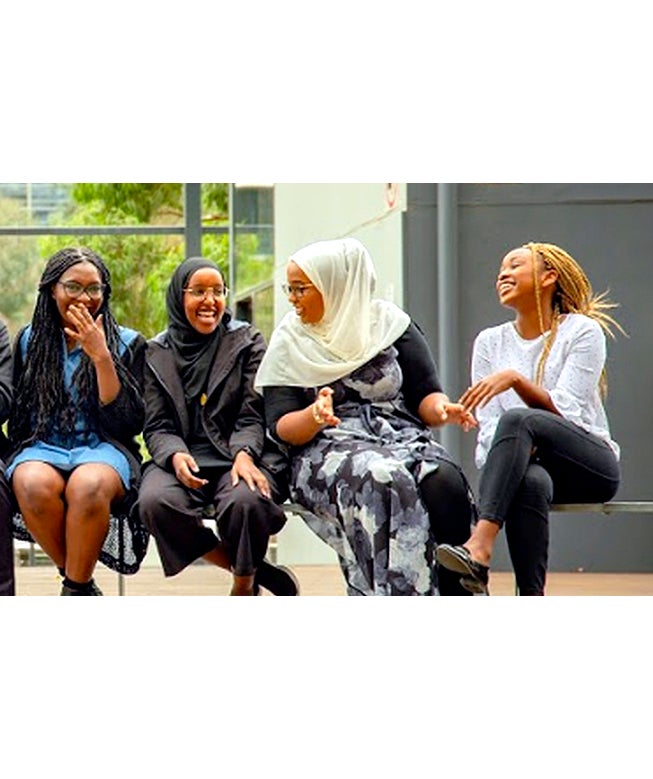 Australian Student Organization
---
Internships for Afro-Australian Students
In 2019, we successfully introduced a new approach to internships in order to provide underrepresented groups better opportunities to explore the publishing industry and consider publishing as a possible career path. We partnered with the Afro-Australian Student Organisation in Victoria and New South Wales—a group that provides opportunities that improve the academic, professional, and personal development of African and African Australian students in Australia—to seek candidates for our paid internship program. Successful candidates have the opportunity to gain a broad understanding of publishing, spending 120 hours rotating through different departments and learning how a book goes to publication and beyond.
---
Launching the 2021 Creative Writing Awards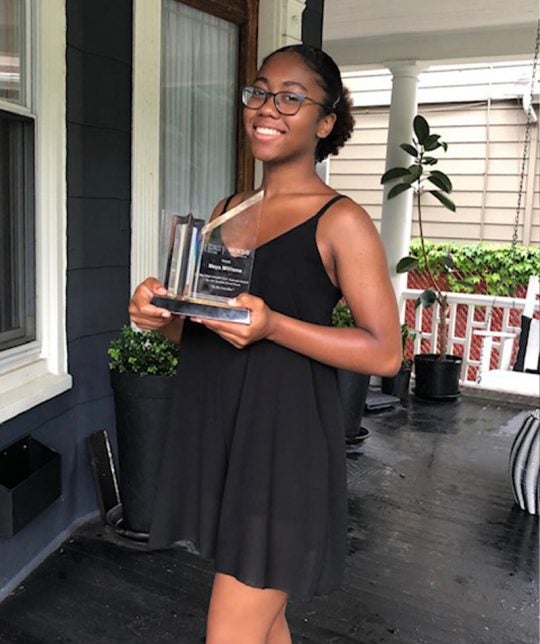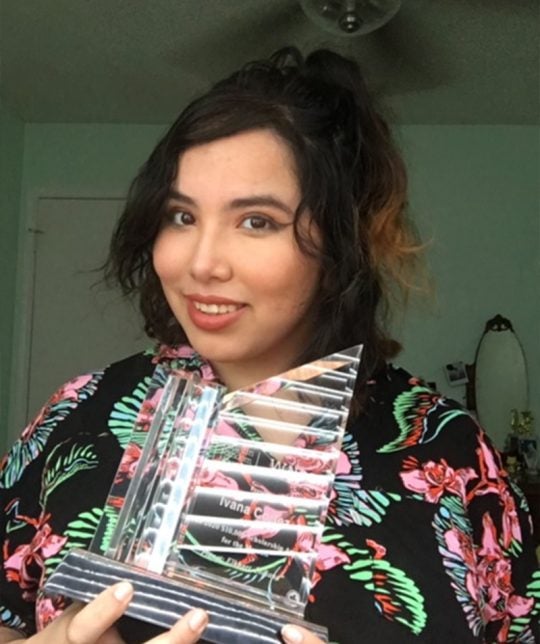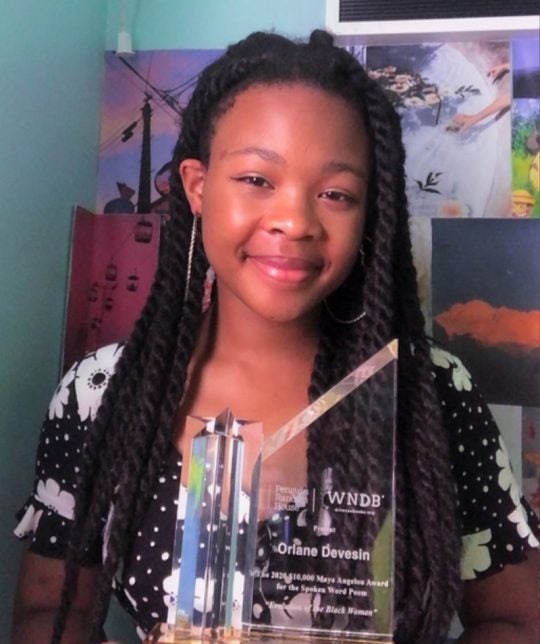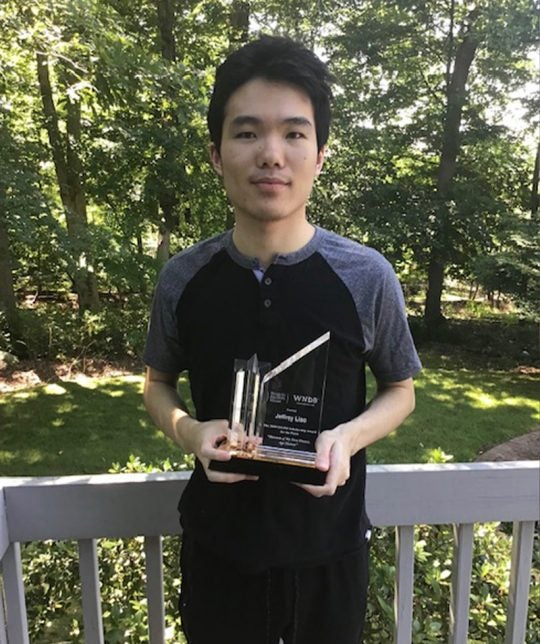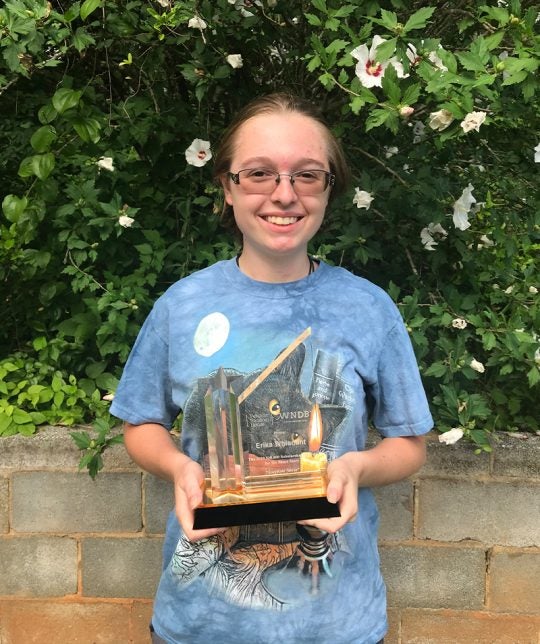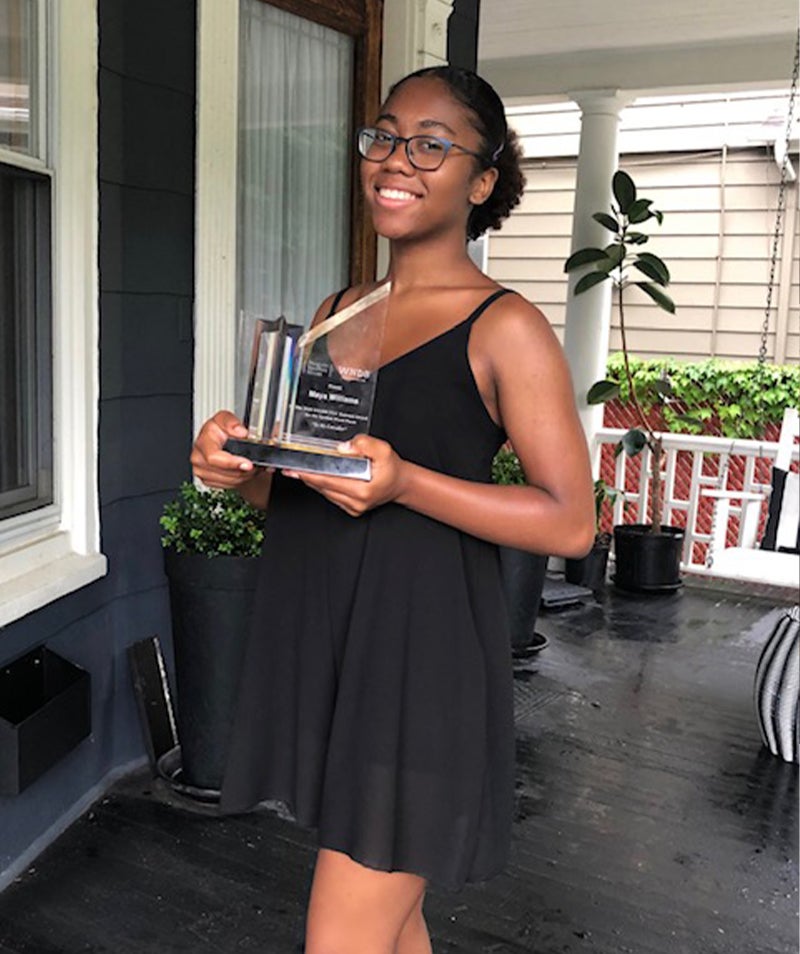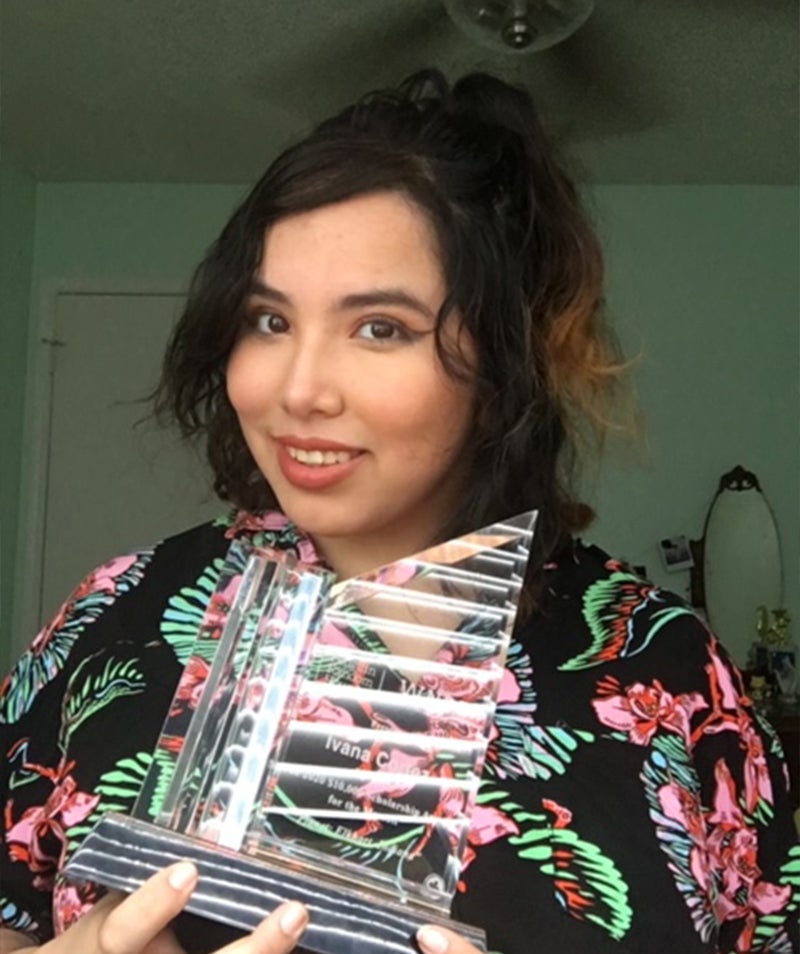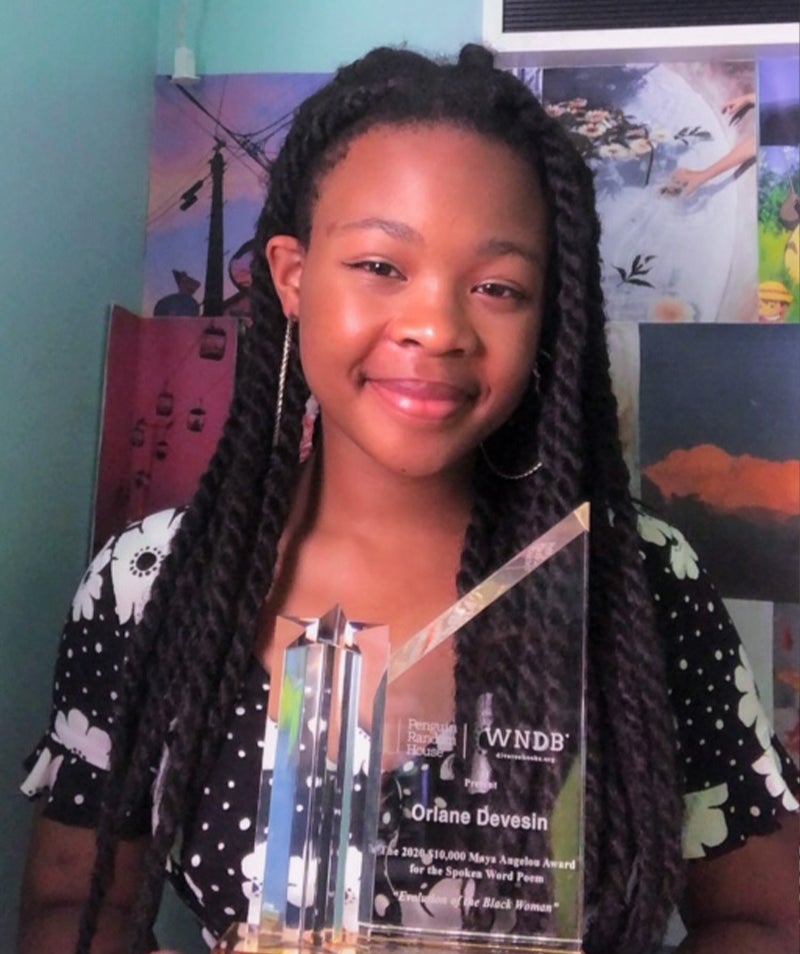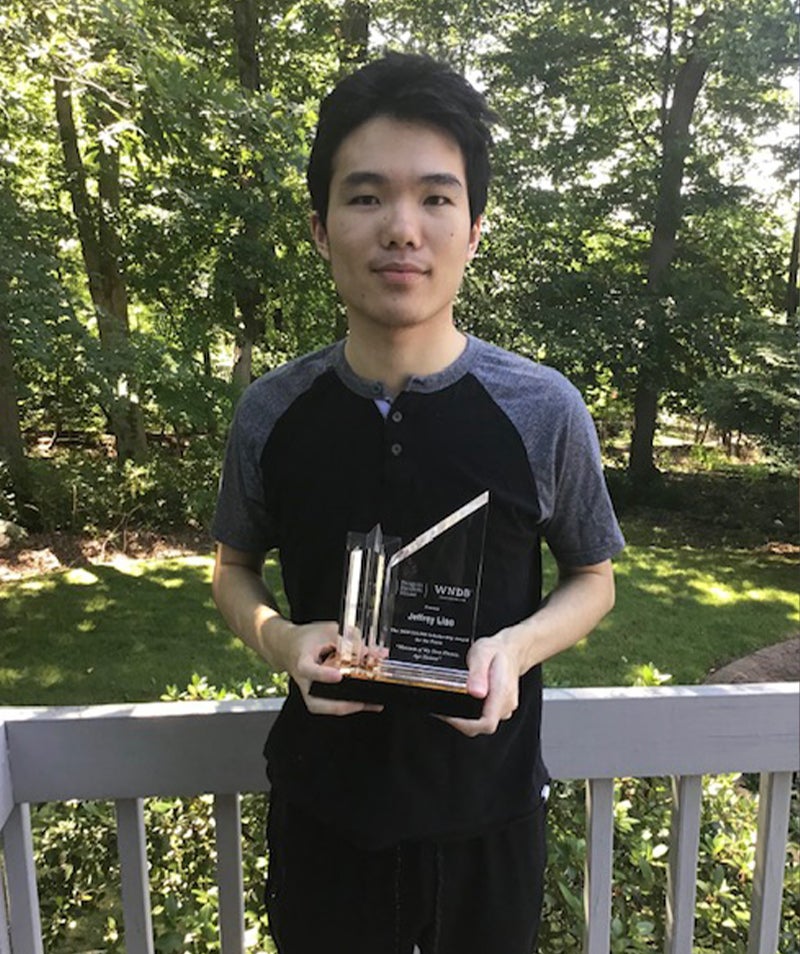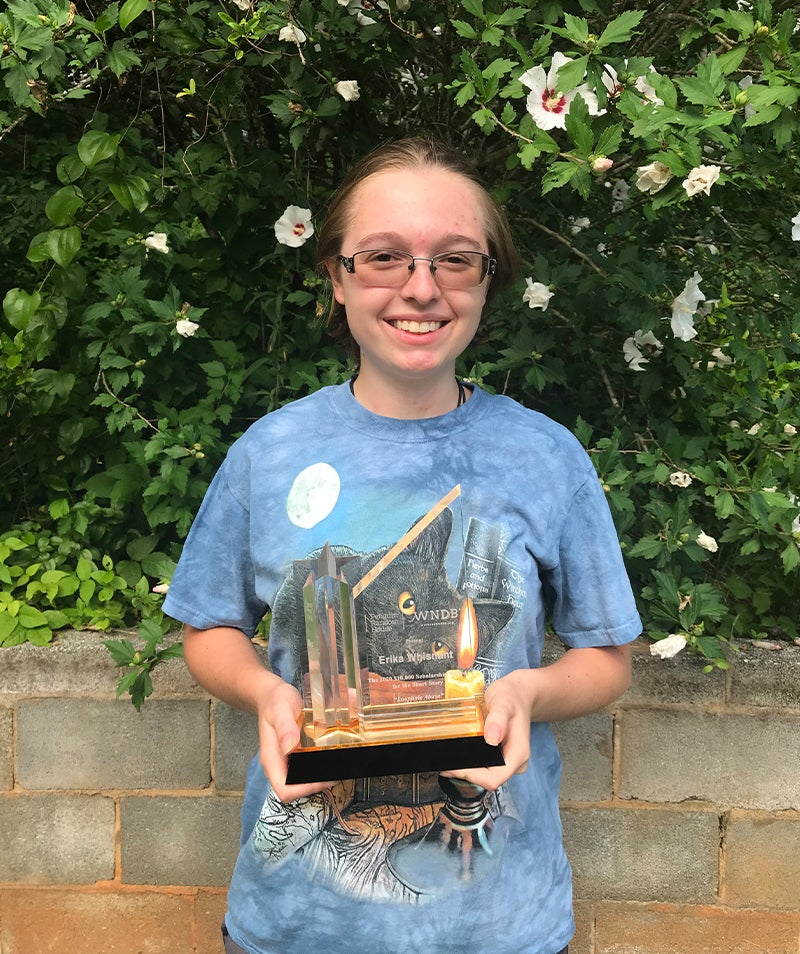 ---
Launching the 2021 Creative Writing Awards
For the second consecutive year, we will partner with We Need Diverse Books for PRH's annual Creative Writing Awards Program to widen the applicant pool beyond New York City and invite hundreds of students from across the country to submit their work. Our partnership with WNDB underscores a critical element of the CWA program: to nurture the next generation of literary talent by supporting young writers from a variety of backgrounds. As the publishing industry continues to reckon with issues of diversity, equity, and inclusion, the CWA program is an opportunity for PRH to support students from underrepresented backgrounds and encourage their involvement in the field. This program is one facet of our continued effort to elevate diverse perspectives and increase representation among our authors and staff.
The 2021 competition launches on December 2, and closes on March 2, 2021.  Five first-place $10,000 prizes will be awarded in the categories of fiction/drama; poetry; personal essay/memoir; and spoken-word poetry, through the Maya Angelou Award. In recognition of the Creative Writing Awards previously being centered in New York City, the competition will award an additional first-place prize to the top entrant from the NYC area.  Runners up will also be honored.
Established in 1993, the Penguin Random House Creative Writing Awardshave awarded more than $2.8 million dollars to public high school students for their original compositions. To learn more about the program, please click here.