---
Diversity,
Equity & Inclusion
We seek to bring people together by amplifying storytelling and diverse voices, not only in the books and in the authors we publish, but also within our company, by ensuring an equitable and inclusive home where all are welcome and where every person is empowered to be themselves and to share their perspectives.
---
Our Commitments in Action
---
Supporting Black Creators Through the Black Creatives Fund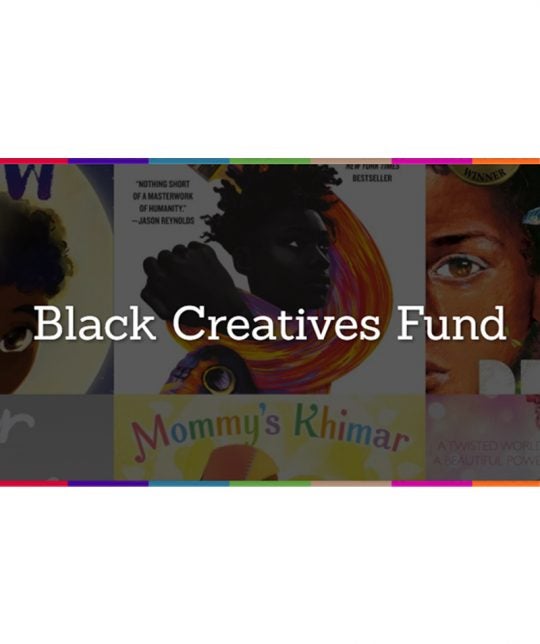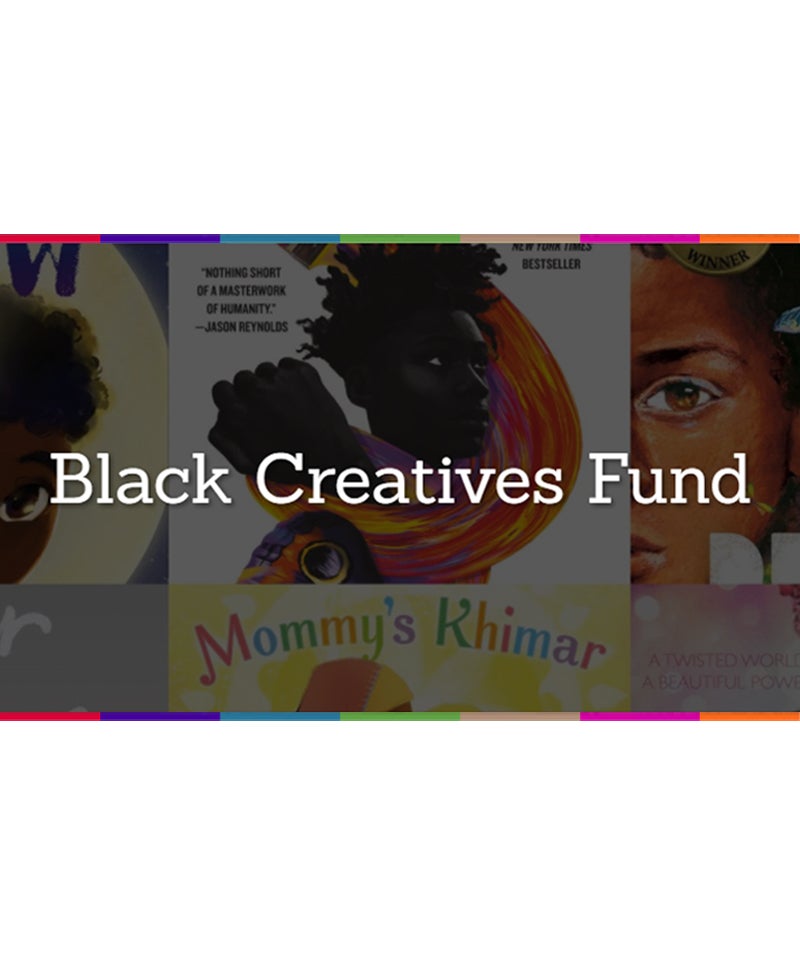 ---
Supporting Black Creators Through the Black Creatives Fund
Together with We Need Diverse Books (WNDB), we launched the Black Creatives Fund in February 2021, an initiative with a mission of supporting emerging and established Black writers and illustrators. Penguin Random House is the inaugural sponsor of the fund for the 2021 year. 
The Black Creatives Fund will feature three initiatives in 2021, including a Revisions Workshop, a mentorship program, and a marketing symposia in partnership with the Brown Bookshelf. The Fund will launch with the six-month Revisions Workshop that will support unpublished Black writers with completed manuscripts and feature esteemed faculty including our authors Nic Stone and Jewell Parker Rhodes.
Twelve writers selected for the workshop will have the opportunity to receive guidance throughout the revision process and submit their manuscript to editors at Penguin Random House for possible publication. All 12 writers will be awarded stipends. Two finalists will receive larger grants, and publishing deals for top performers will be strongly considered. 
As longtime partners of WNDB, we are honored to collaborate with them to build this important new pipeline for discovering and elevating Black voices. The Black Creatives Fund is an integral piece of Amplify Black Stories, our year-long campaign to celebrate Black authors and introduce their stories to a diverse group of readers. For more information, please visit the Black Creatives Fund program page.
---
Our Approach to Diversity, Equity & Inclusion
---
Our Approach to Diversity, Equity & Inclusion
As Penguin Random House, we hold a collective belief in ensuring that diverse voices are elevated and heard. And we can and must do better. We must give a platform to an even broader range of voices, especially more authors and illustrators of color. Establishing more inclusive business practices—including reflecting the diversity of our world in our staff—is a necessity for us to help build an inclusive society. For us, more diverse publishing is not just a moral imperative.
We hear, and support, the demands for change from our colleagues, authors, partners, and readers, and the wider community. These four pillars are guiding our global approach to diversity and inclusion in our business around the world.
Leadership Investment in Diversity, Equity & Inclusion. Effective leadership is at the core of systemic change and we are committed to investing in that change through unconscious bias, antiracism, and inclusivity training. We acknowledge that leaders need to take more proactive ownership of our efforts in order to relieve the burden on employees from marginalized groups and junior employees.
Diversity & Representation. While we have a globally diverse workforce, we are committed to making our employee population even more representative of our society. We will increase the number of books we publish—and promote, market, and sell—by people of color.
Career Growth. We believe that diversity, equity and inclusion are crucial to the development of all employees. Our Human Resources teams have created tools to help employees have more purposeful conversations with their managers about career advancement. We are actively making advancements to increase the clarity and consistency regarding opportunities for career and compensation development in order to ensure that employees are prepared, supported, and well situated in how to advocate for their career path.
Psychological Safety and Belonging. We understand that it is important to assure that employees are able to authentically express all aspects of their identities in the workplace, and that managers play a key role in this process. We seek to create a more psychologically safe, inclusive environment that allows employees to bring their full selves to work and voice their ideas and opinions freely and without fear.
These four pillars are the guiding principles by which Penguin Random House will foster a more diverse, equitable and inclusive company culture. Like our publishing, we locally implement our global diversity and inclusion position. On this page, you will find a selection of the programs and initiatives that are underway in support of these overarching pillars.